Best American is proud to offer American made trampoline park equipment and products. Our trampoline frames are manufactured with American made, 11-gauge, 4-inch by 4-inch steel tubing, and are proven to be some of the strongest frames in the trampoline park industry. Best American also provides high quality galvanized steel springs and manufactures custom frame pads made with premium gymnastics grade foam and a durable 18-ounce removable coated vinyl cover.
Our trampoline courts are designed and manufactured in-house and are tailor-made to fit the needs of your current venue or a new trampoline park you're building. We offer an array of vinyl colors for pads and can customize the safety stripe on your beds to complement your park's brand. We also include redundant beds; a backup safety system located beneath the primary jumping surface and utilize twice as many steel springs than competitors.
Best American works closely with you to design a Main Court layout that allows you to create a memorable experience for your guests each time they visit your trampoline park. This attraction is fully customizable with a variety of trampoline bed sizes, comes with a range of vinyl pad colors to choose from, and is designed to complement the overall layout of your facility.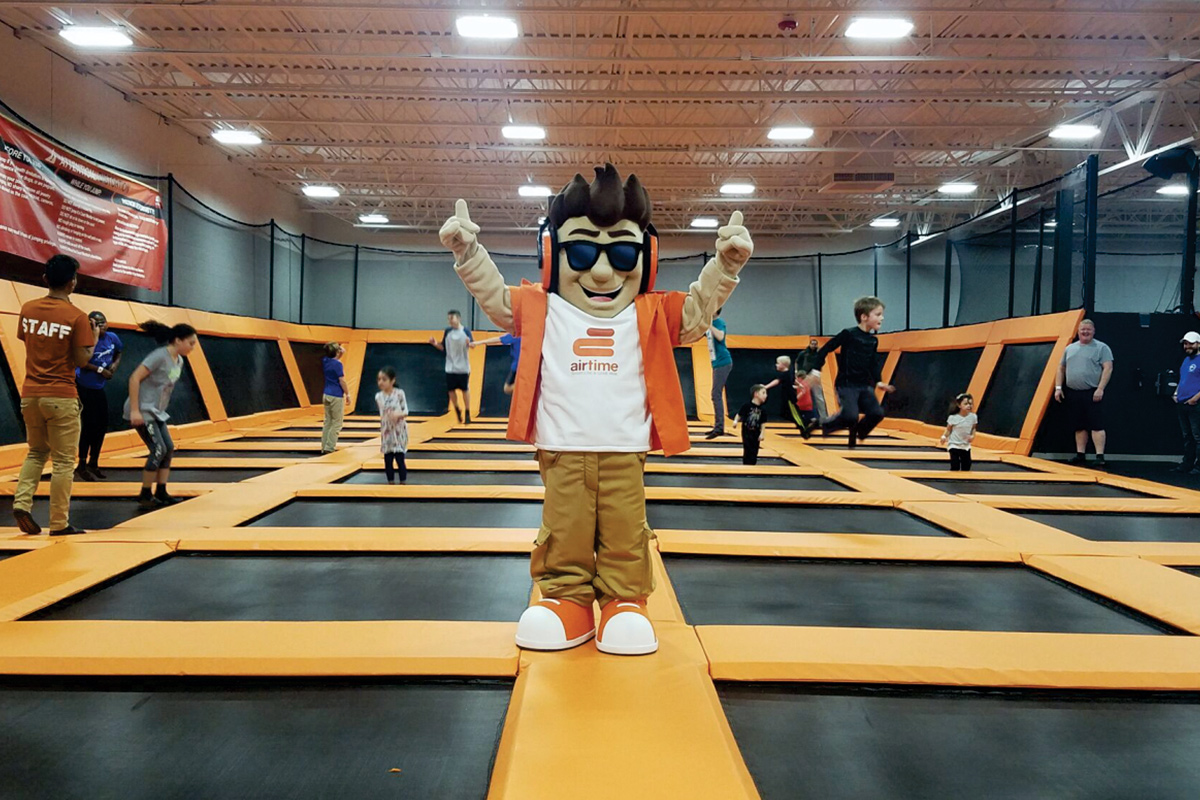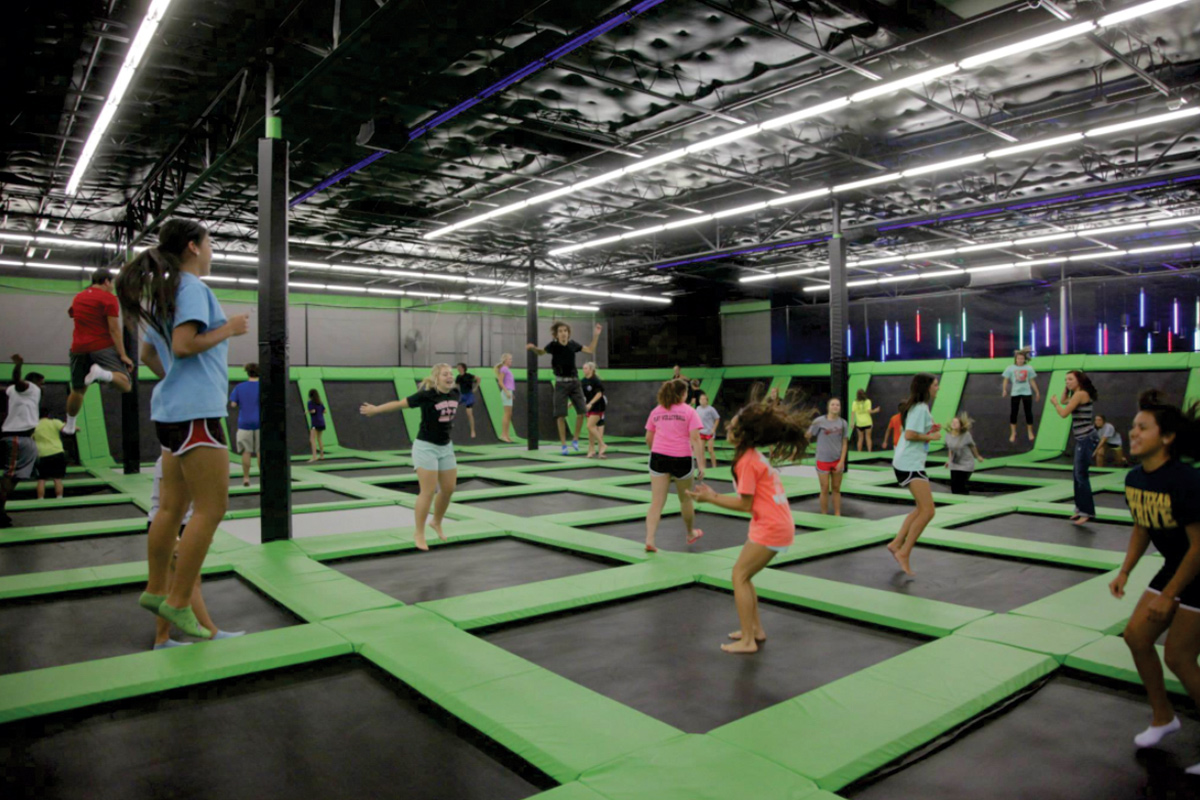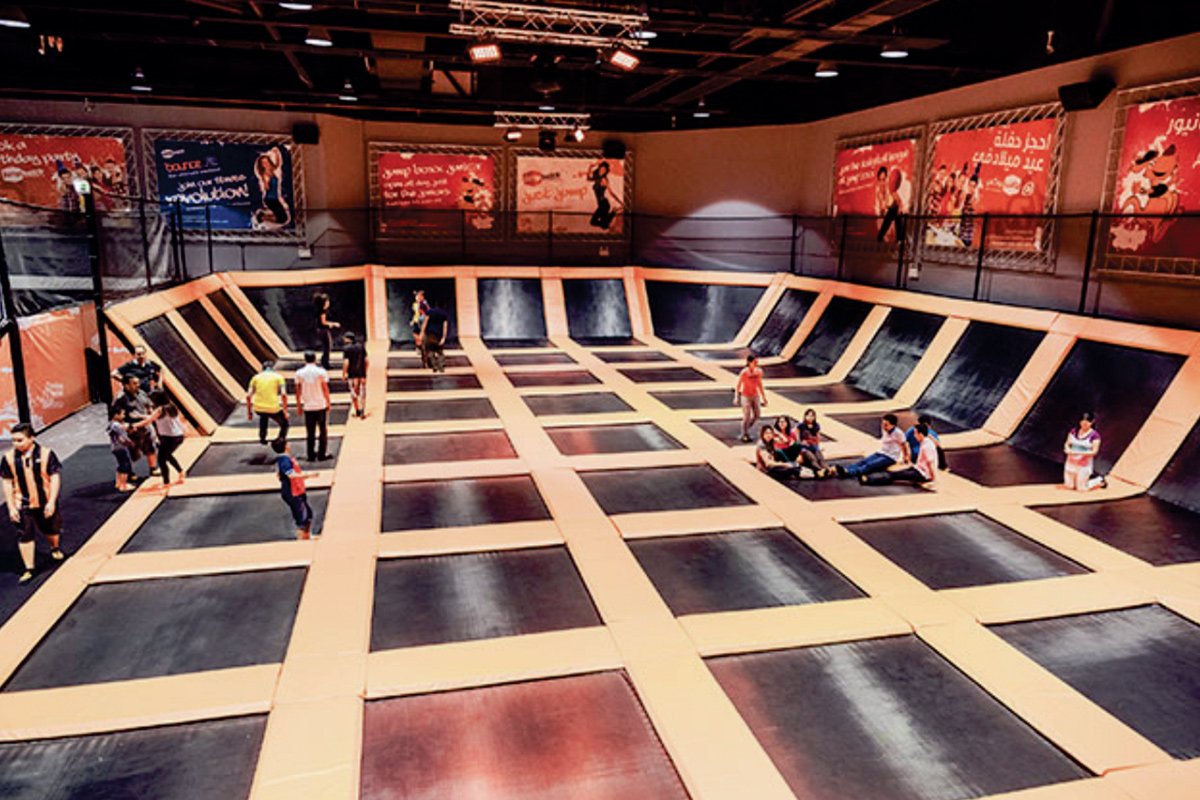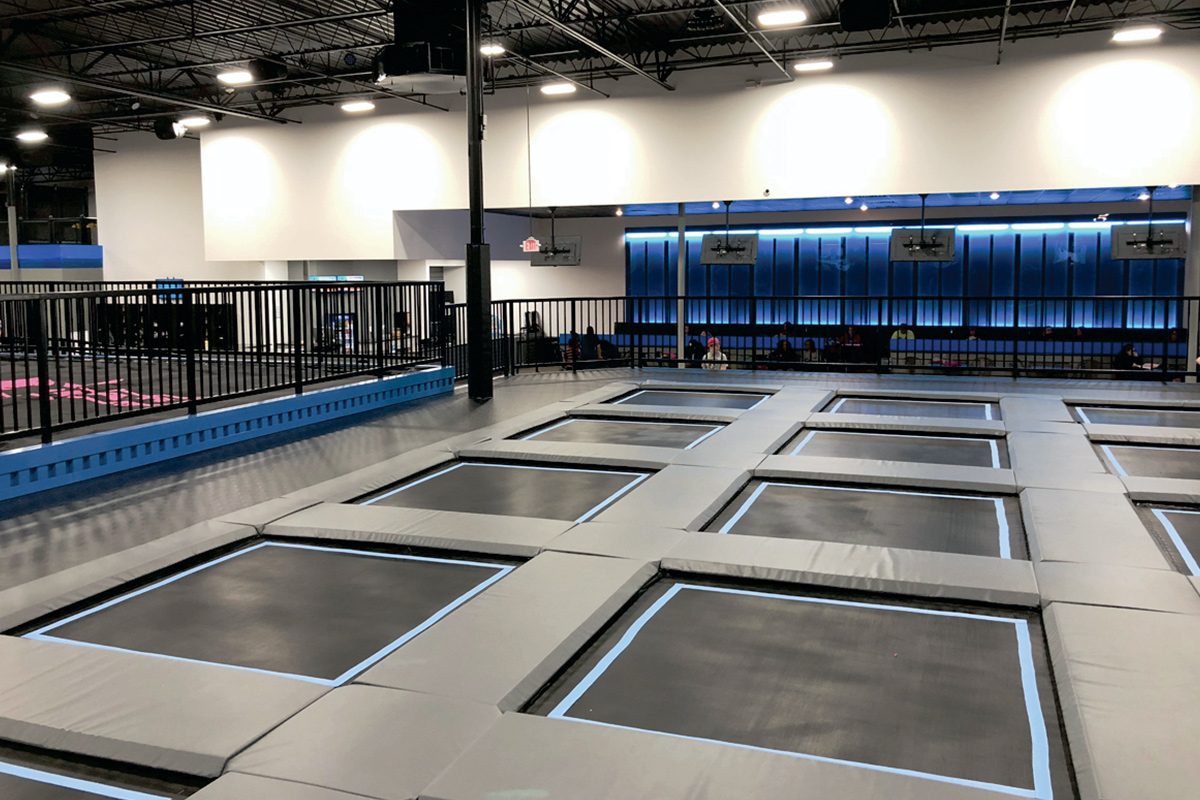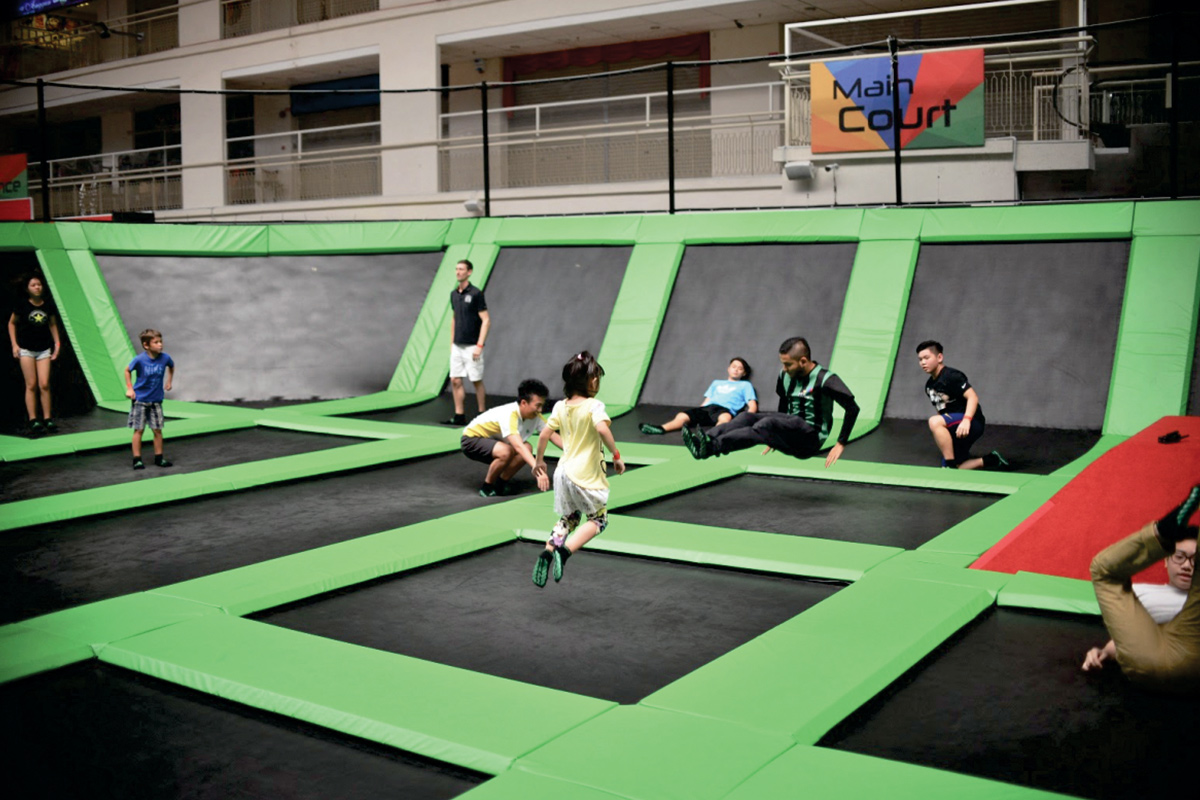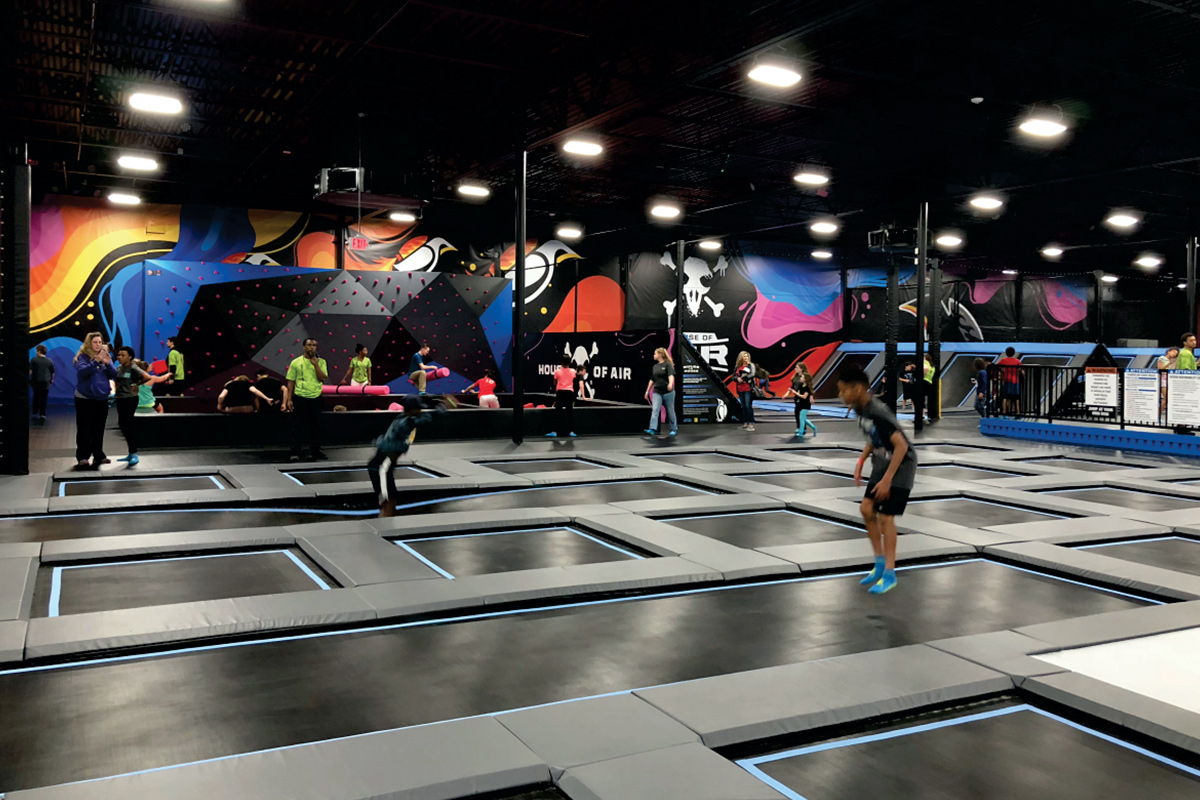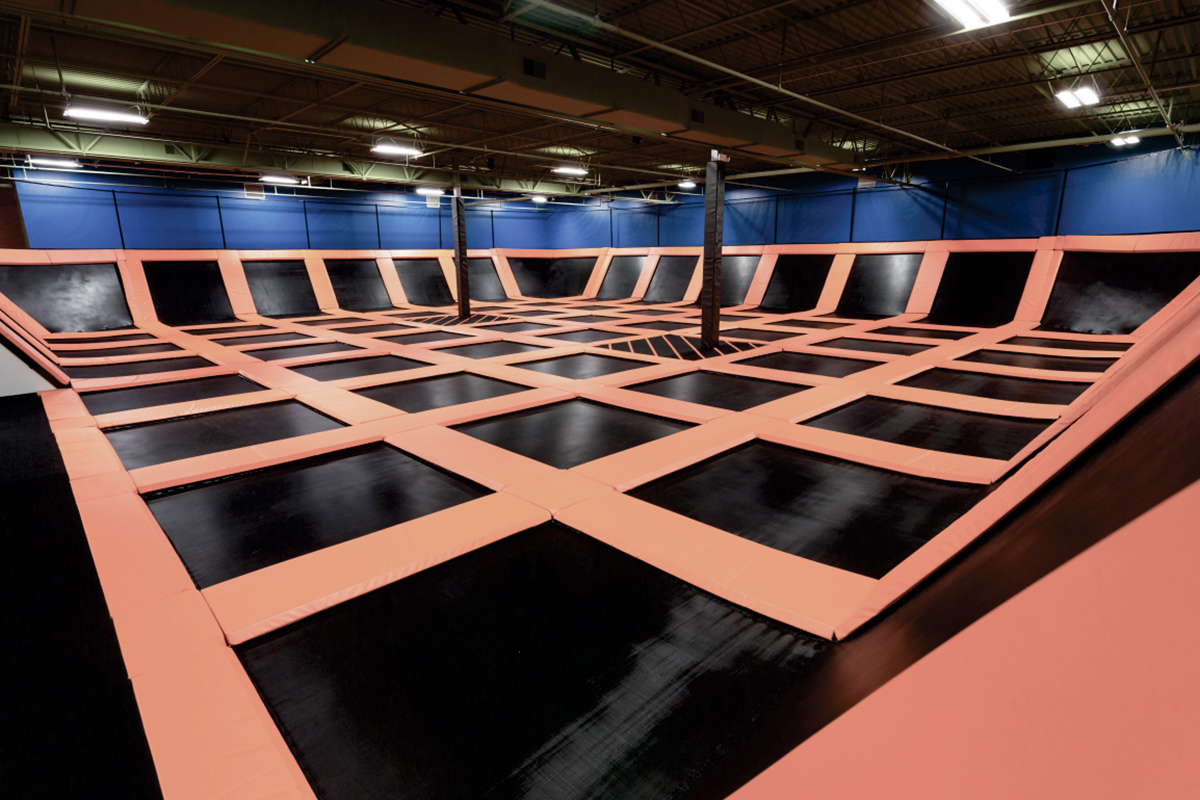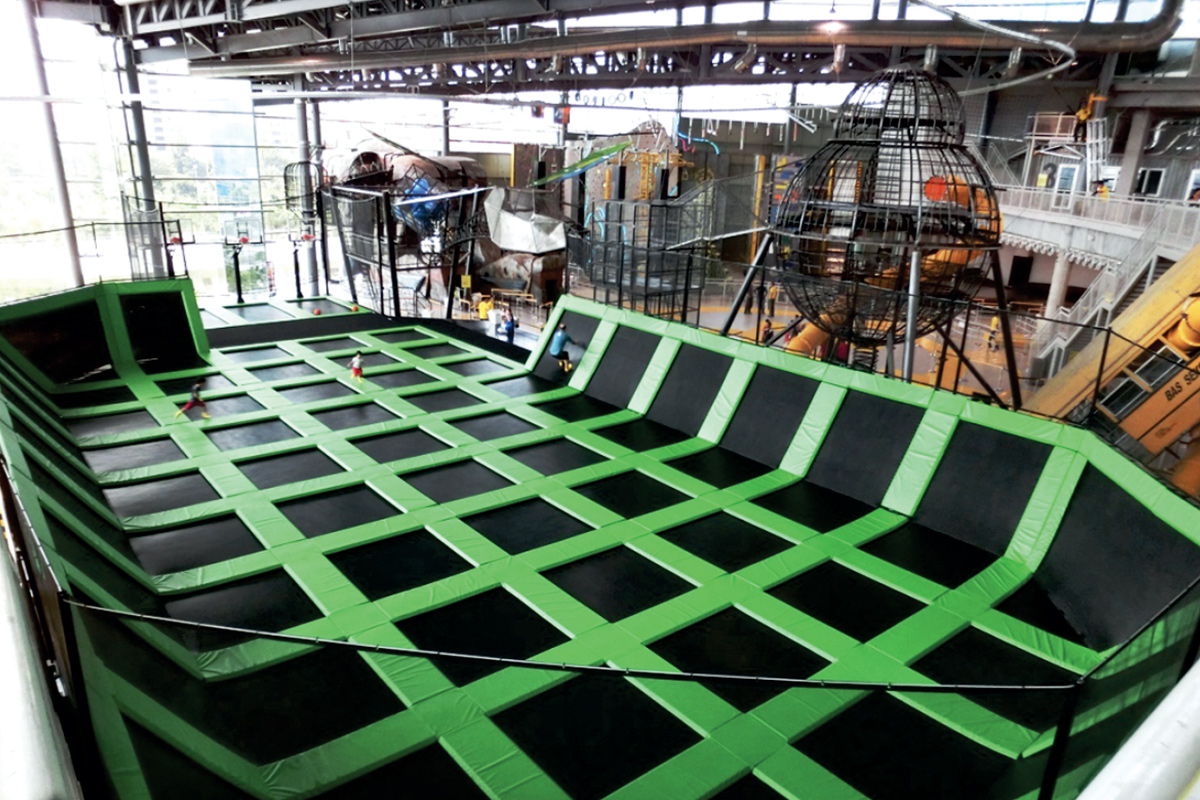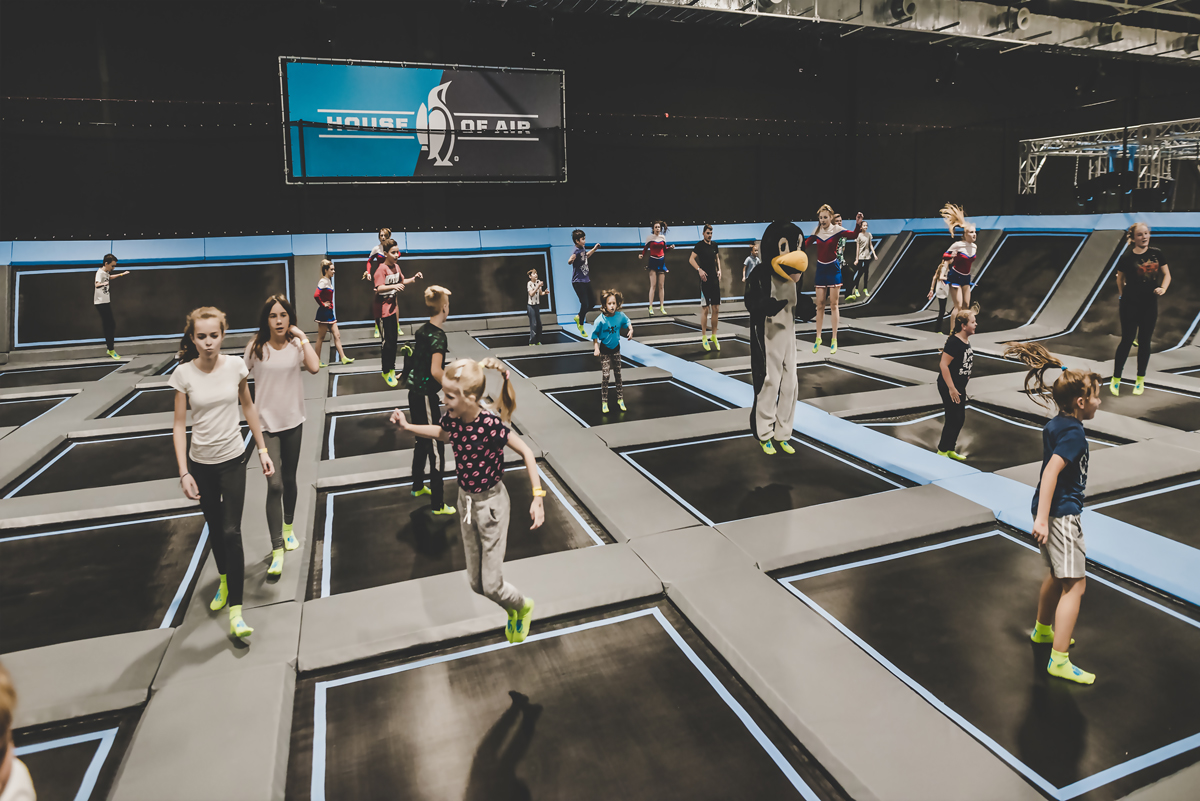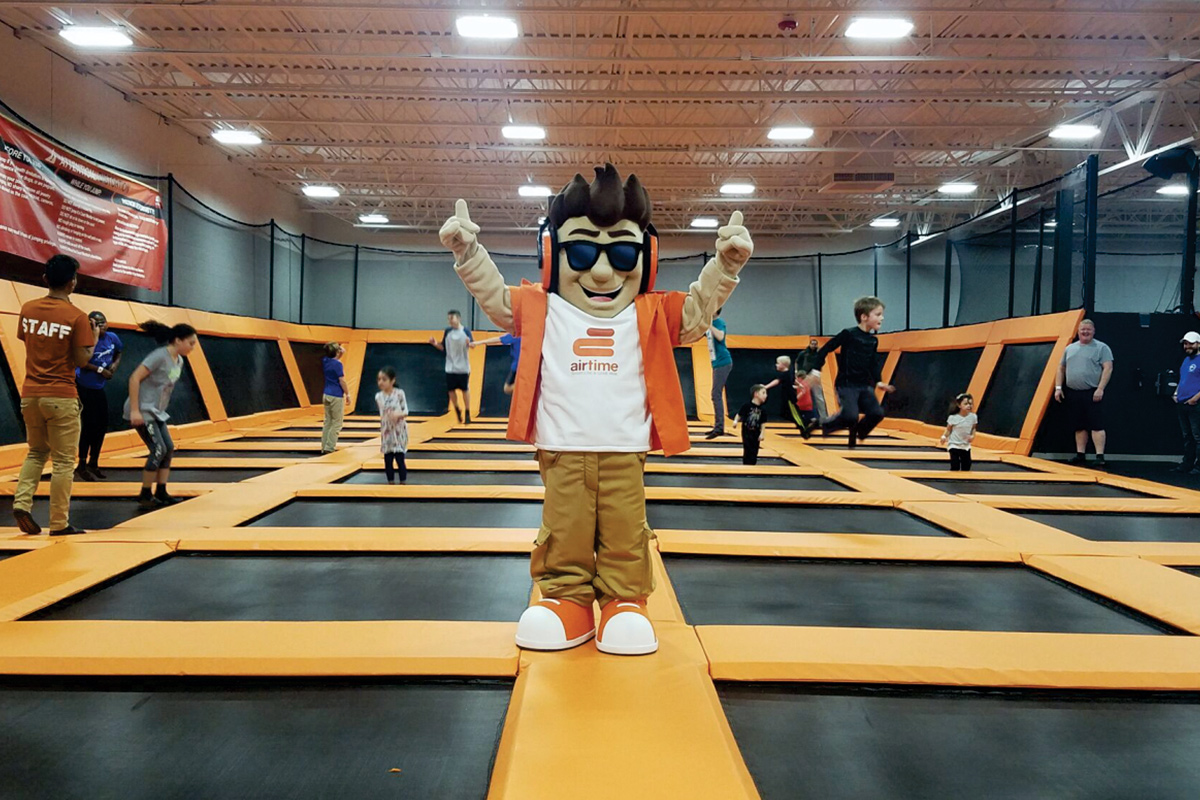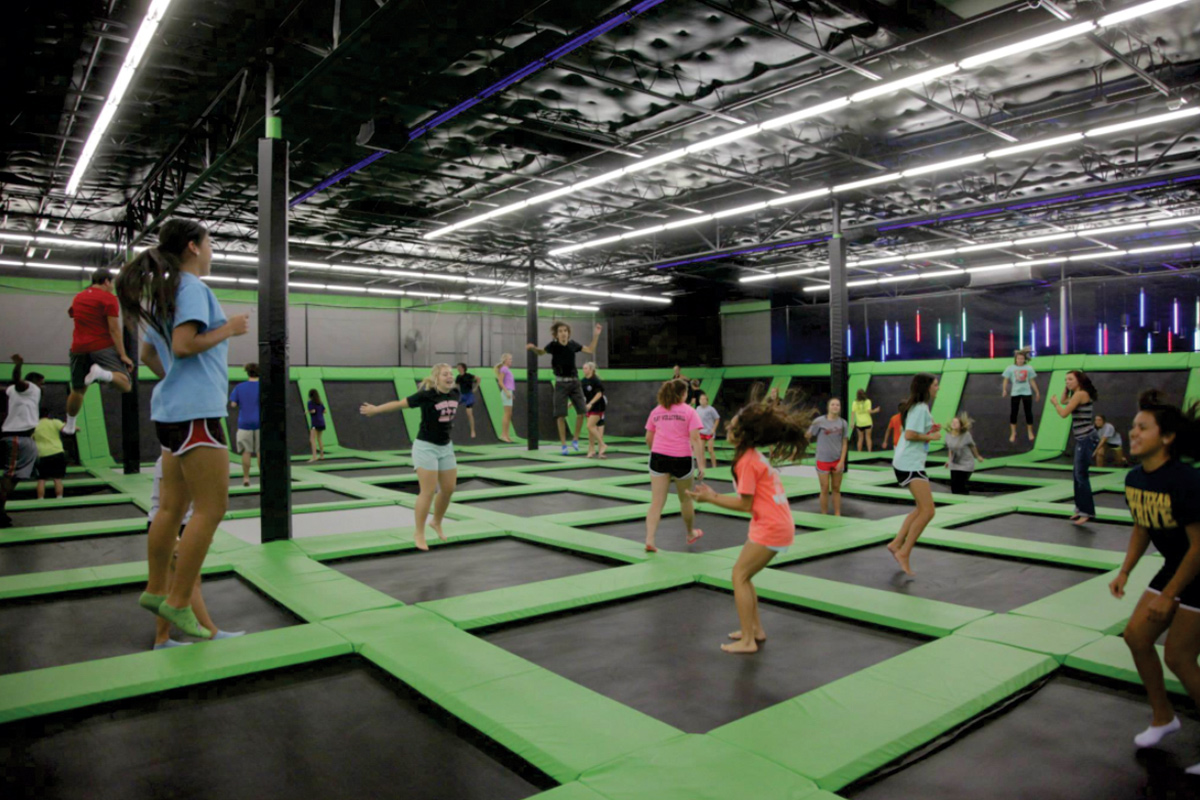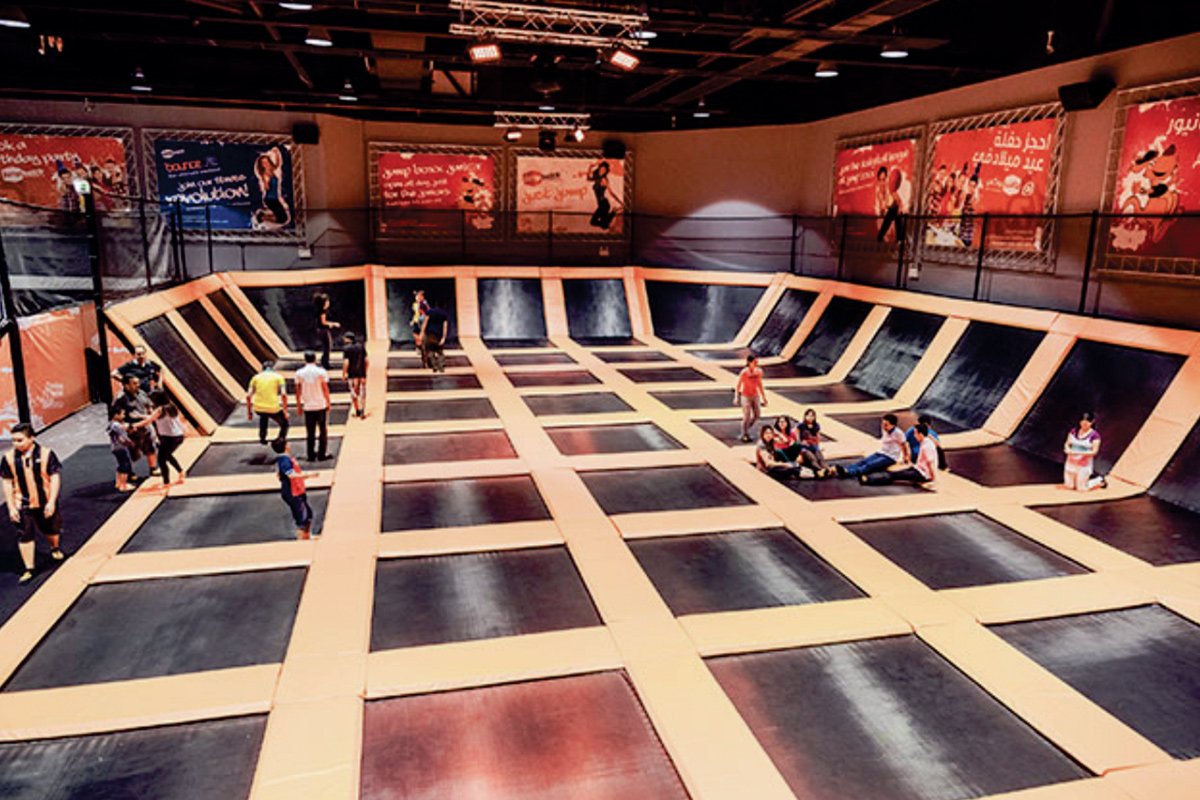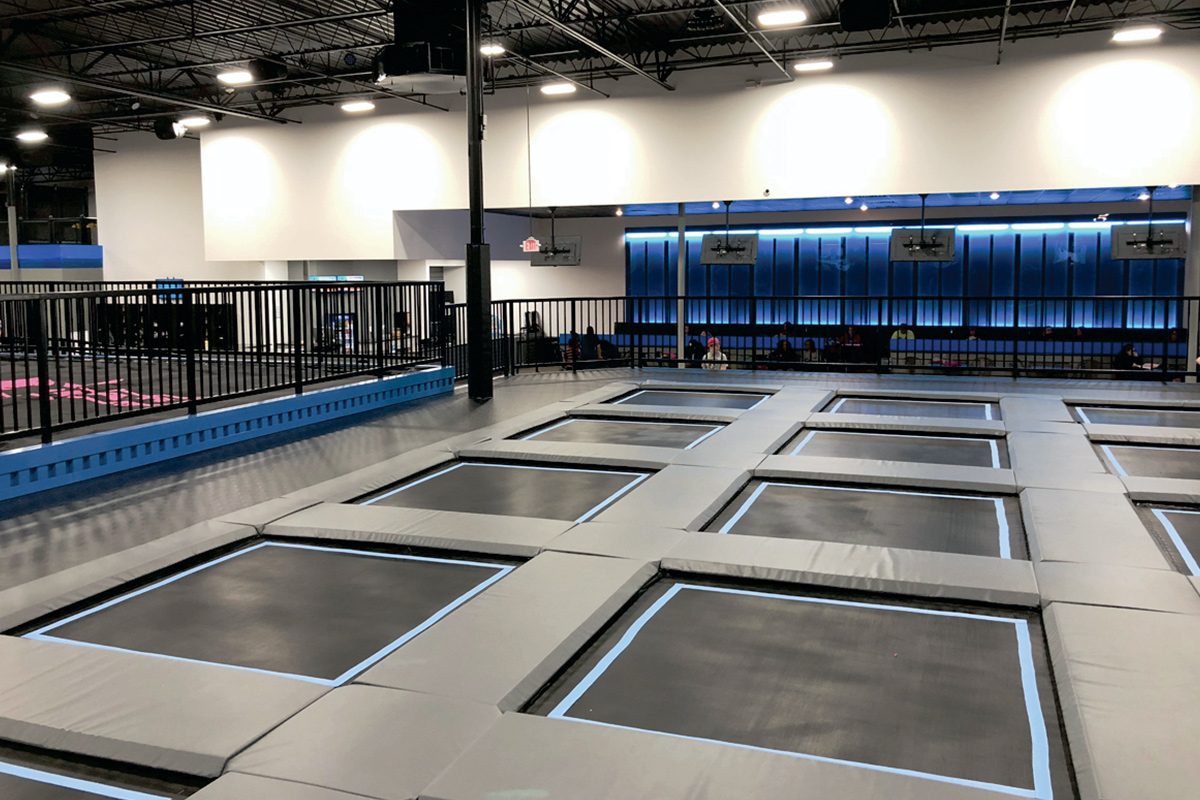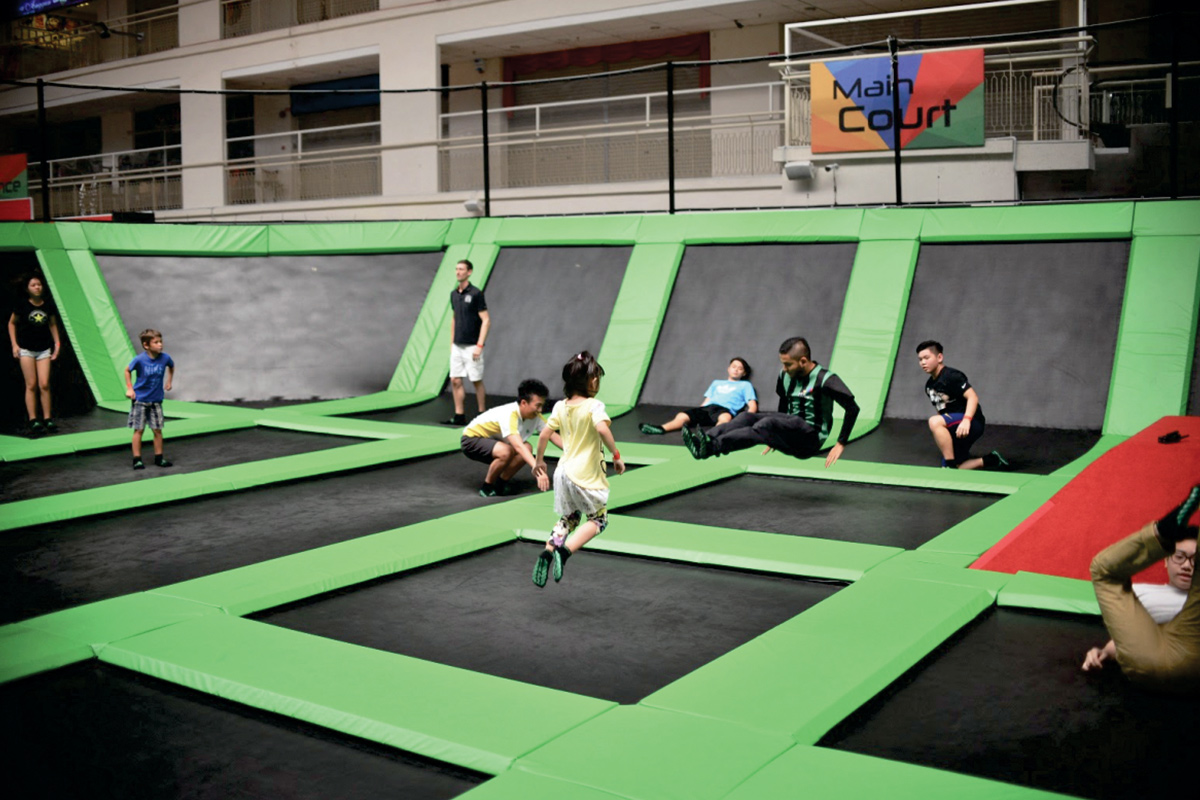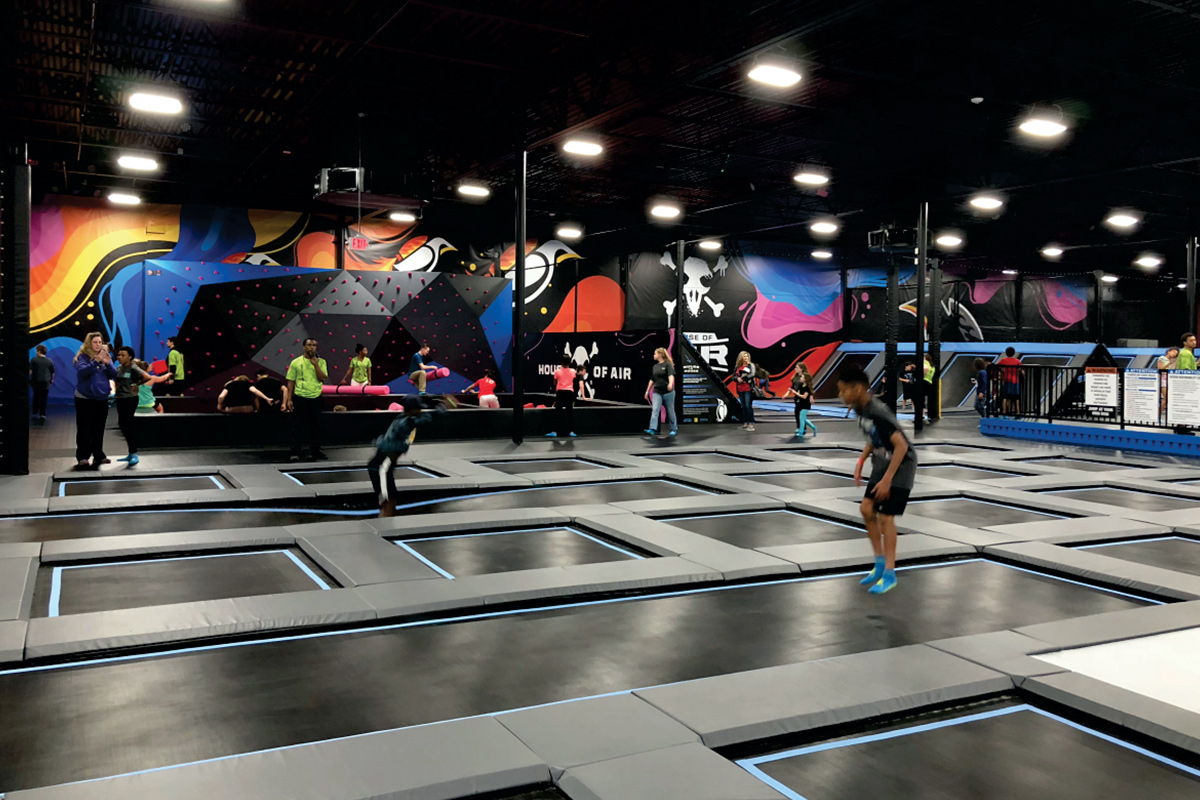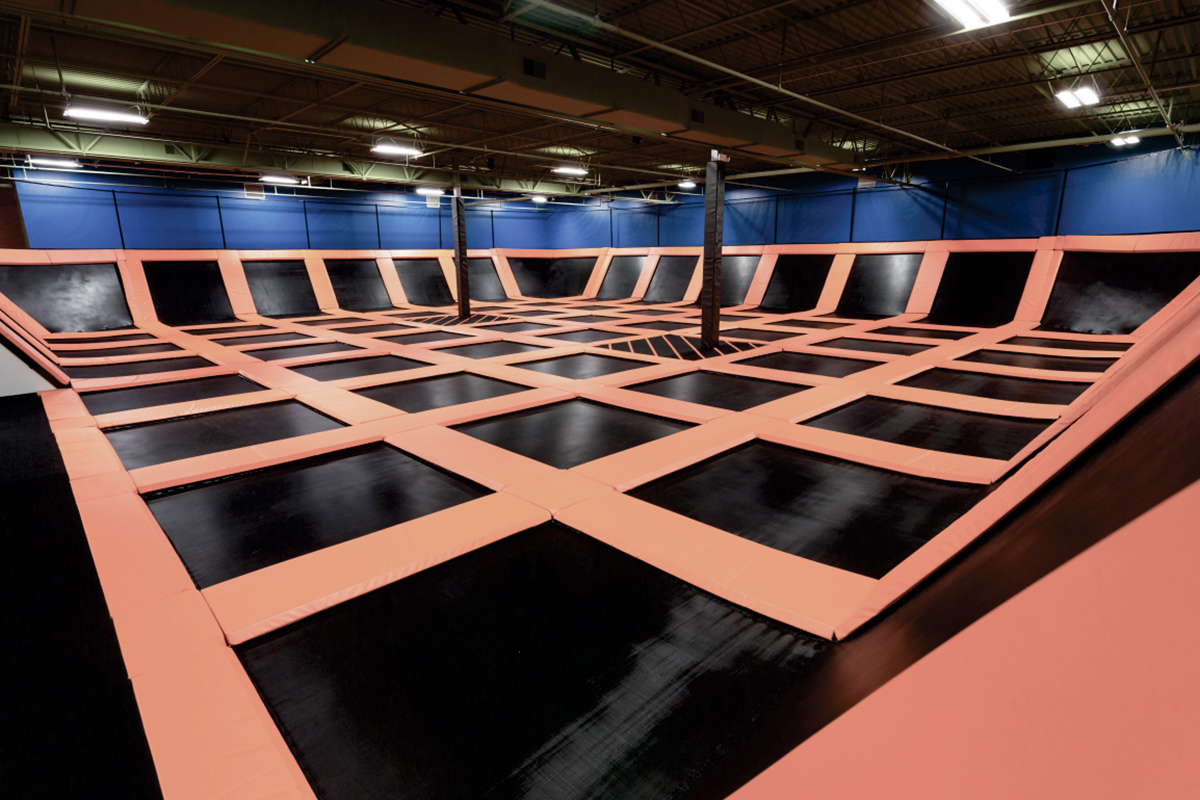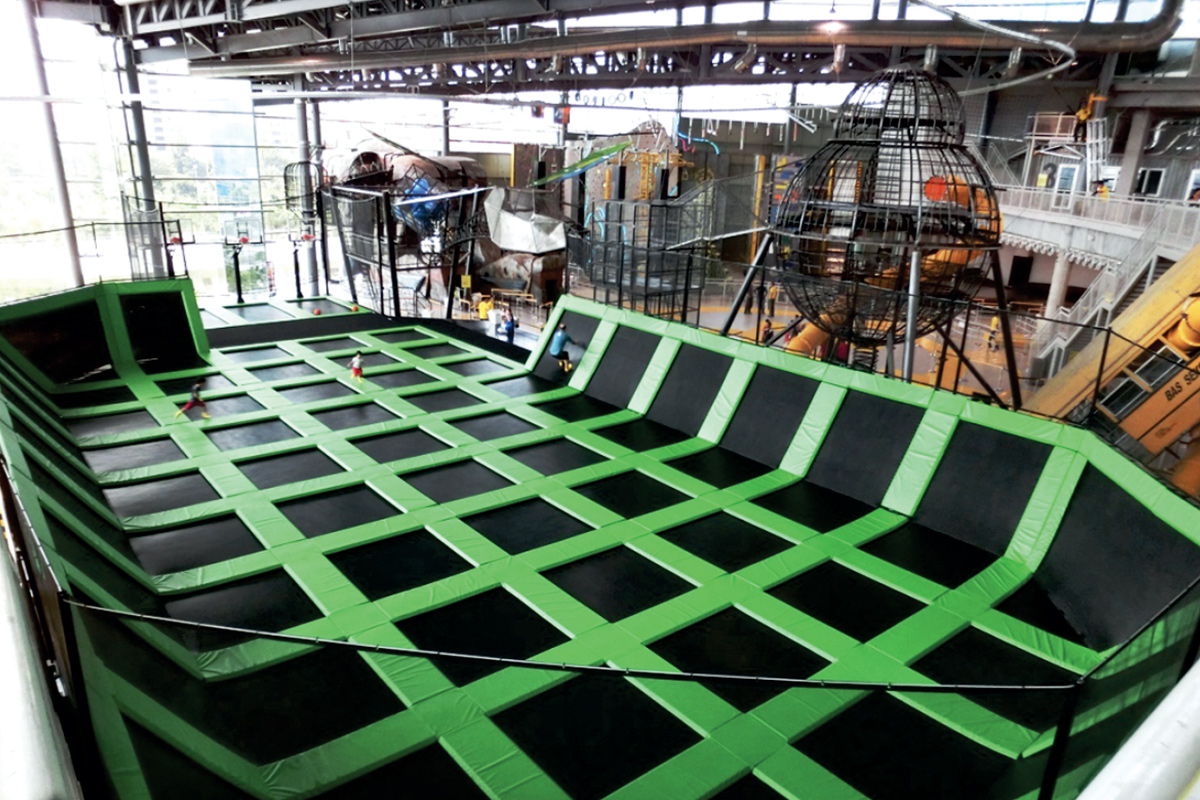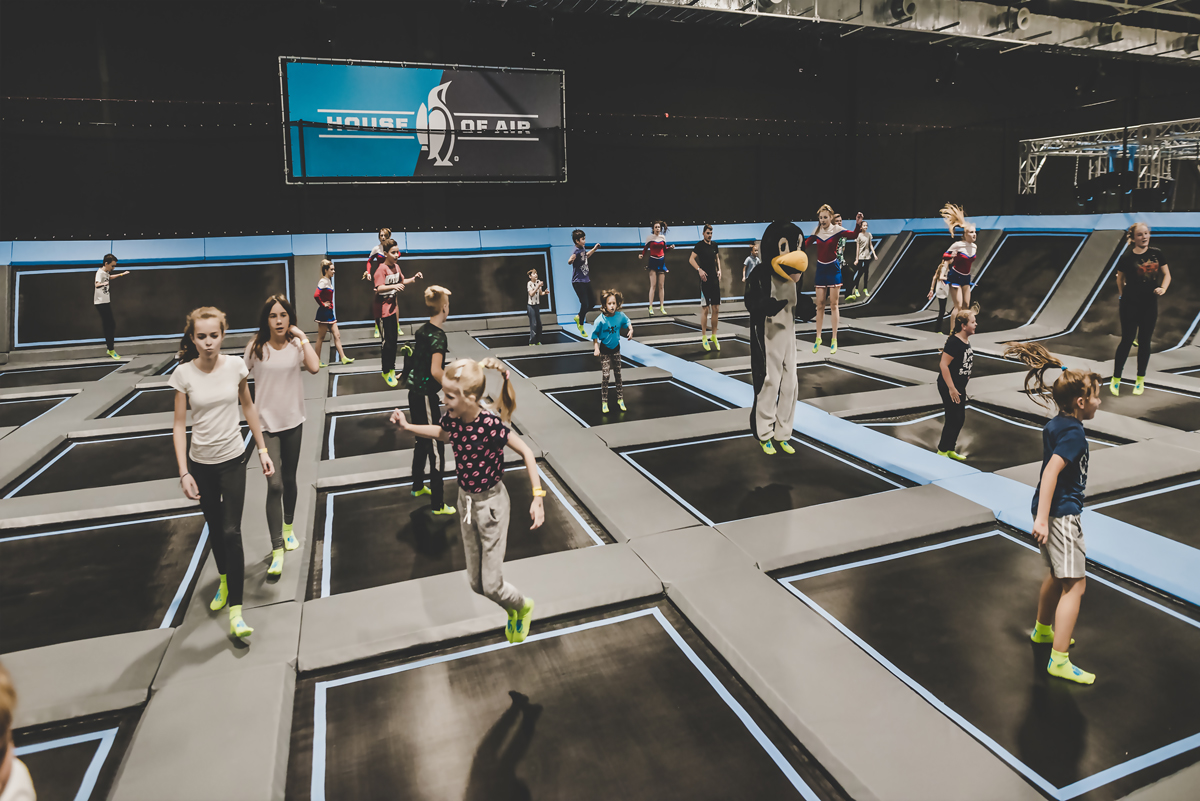 Basketball Courts are a staple attraction found in almost all trampoline parks and allow parkgoers the opportunity to slam dunk like professional basketball players. These courts appeal to a variety of ages and because the height of the goal can be adjusted, even young children are able to enjoy them. Our Basketball Courts are framed, allowing us to net-in each lane independent from one another. They come with high quality, commercial grade, adjustable basketball goals.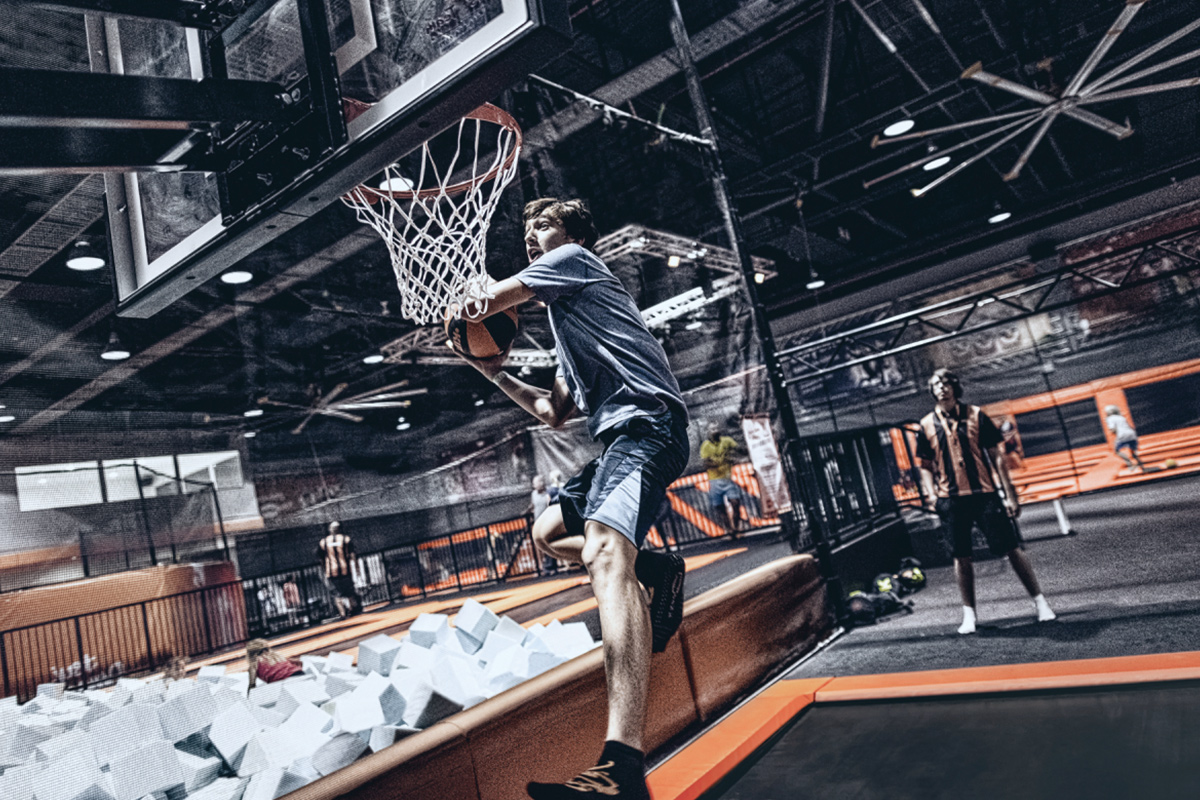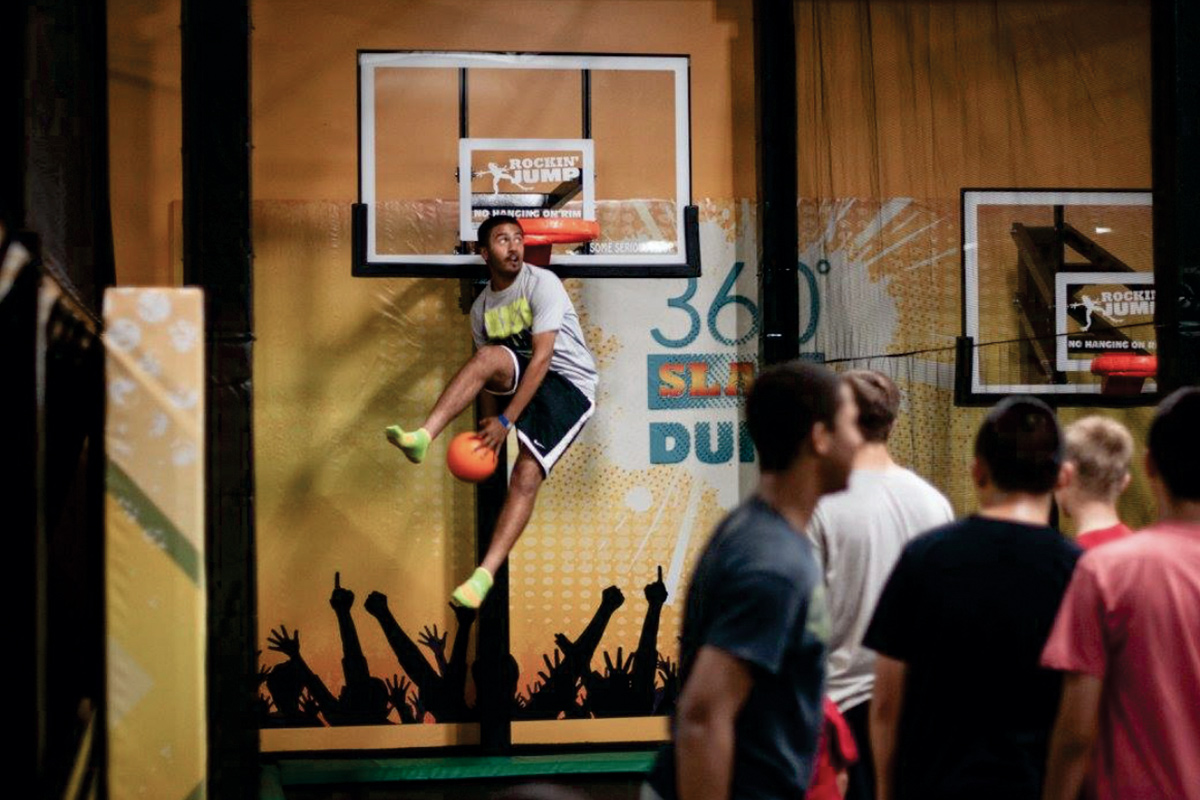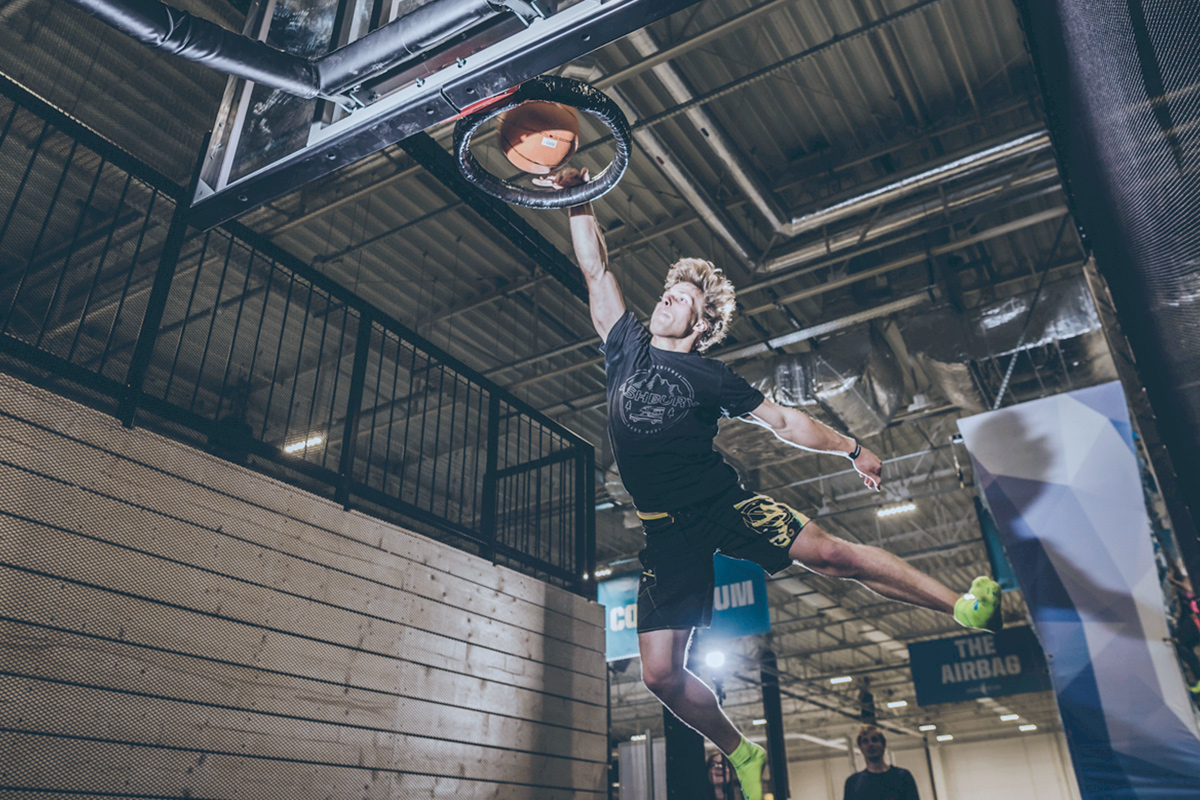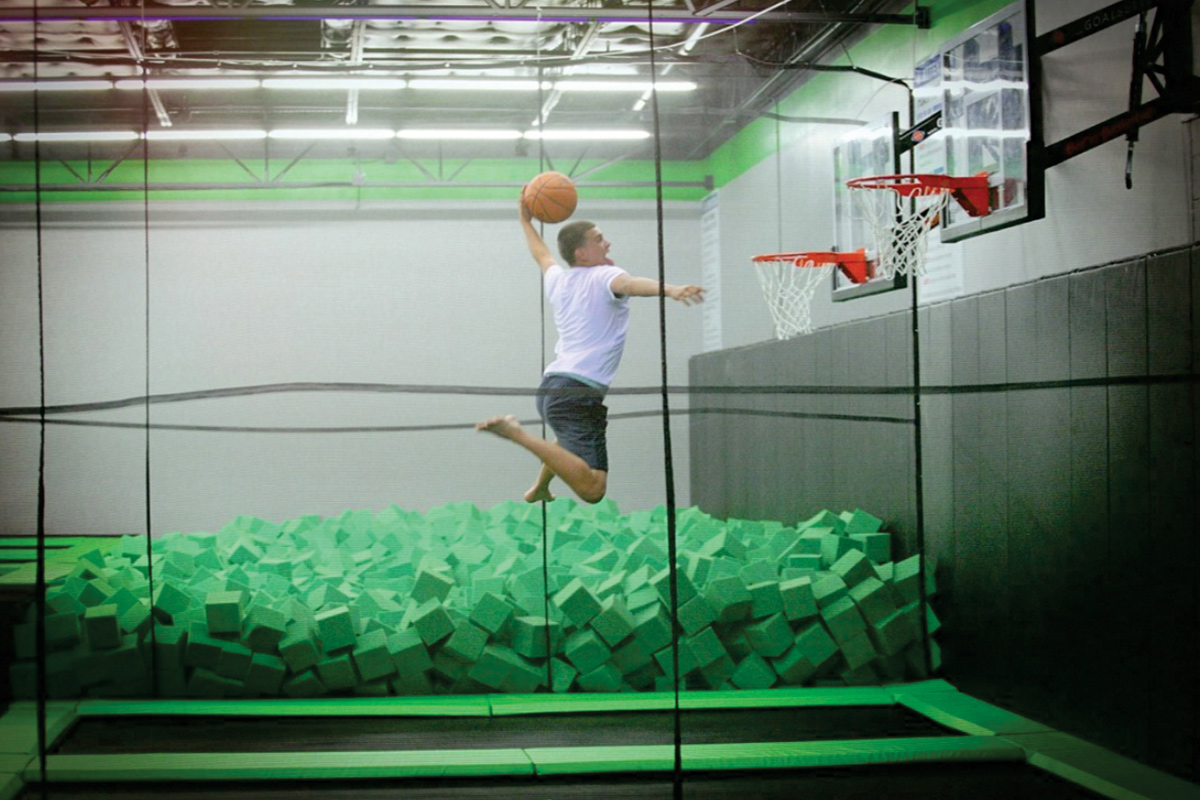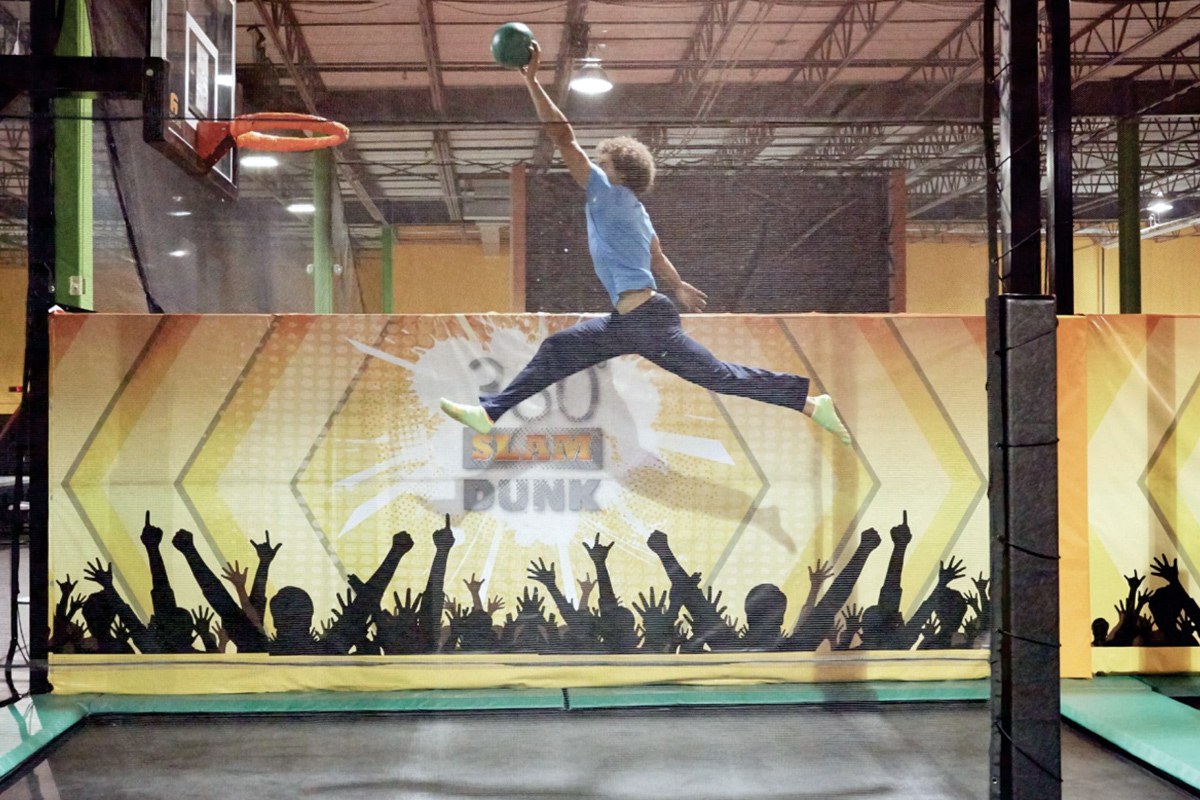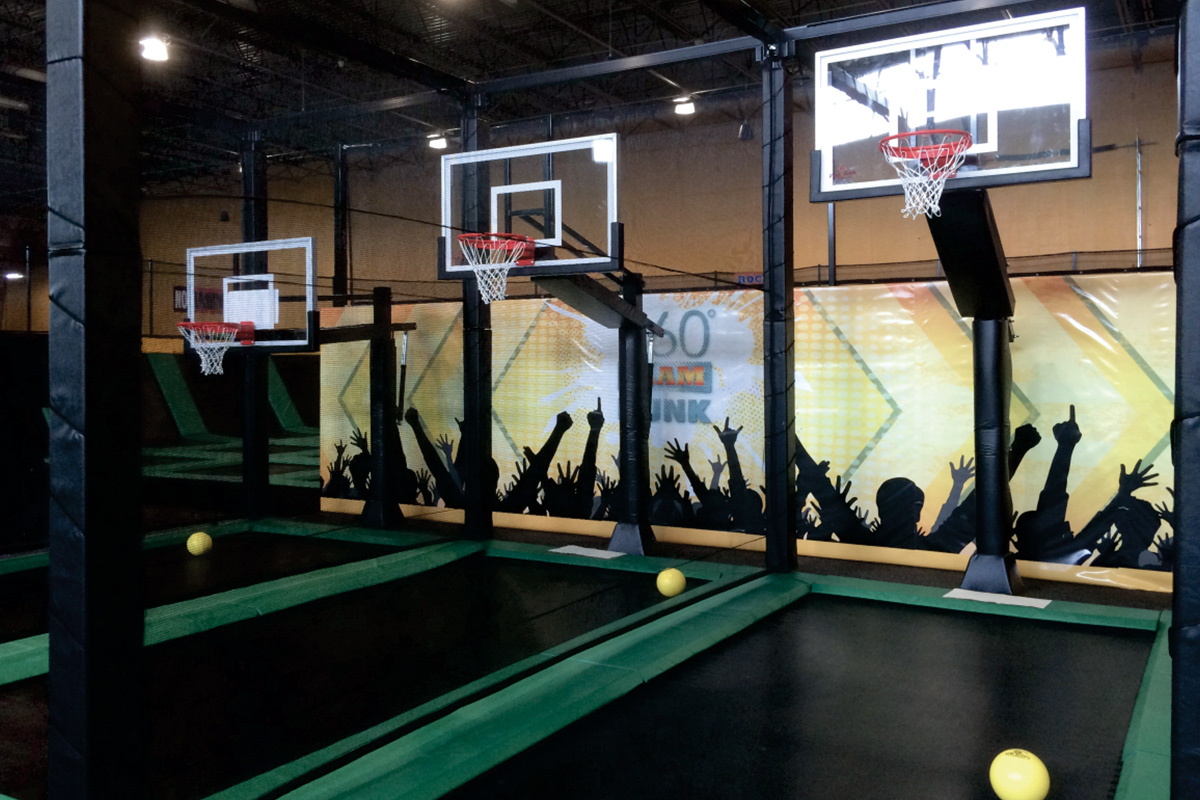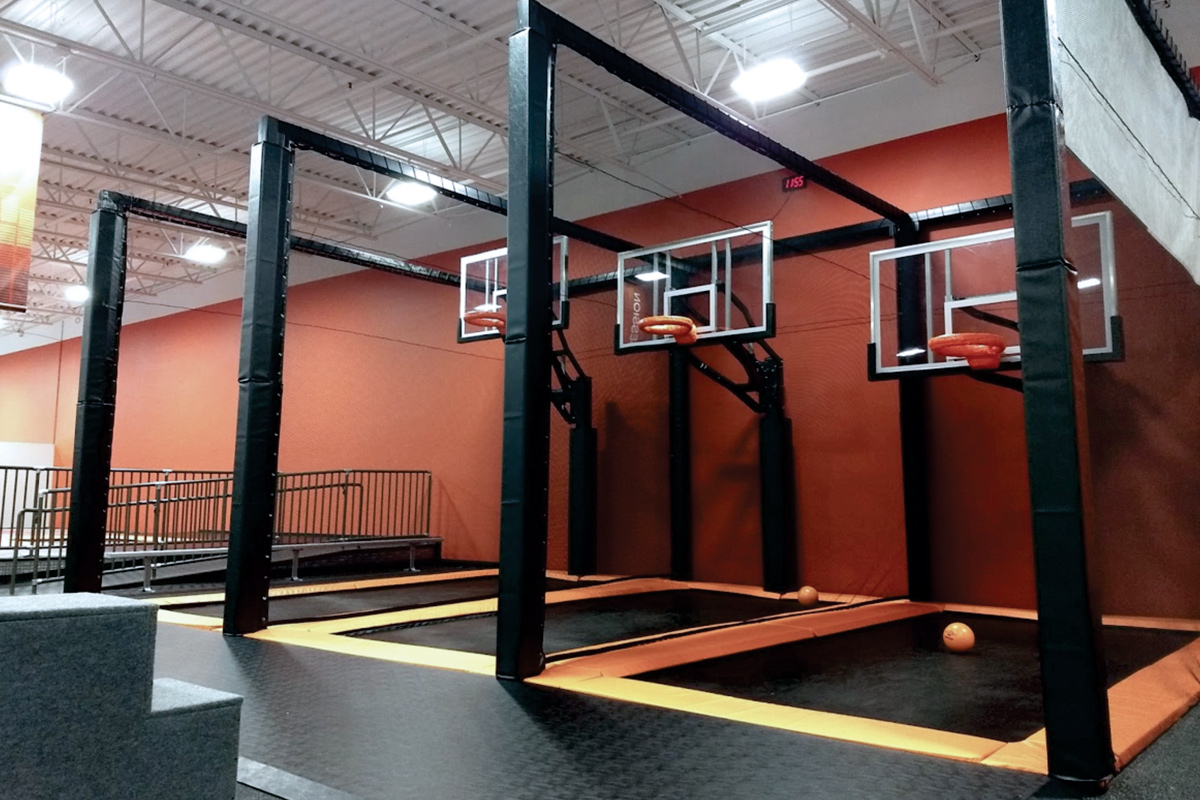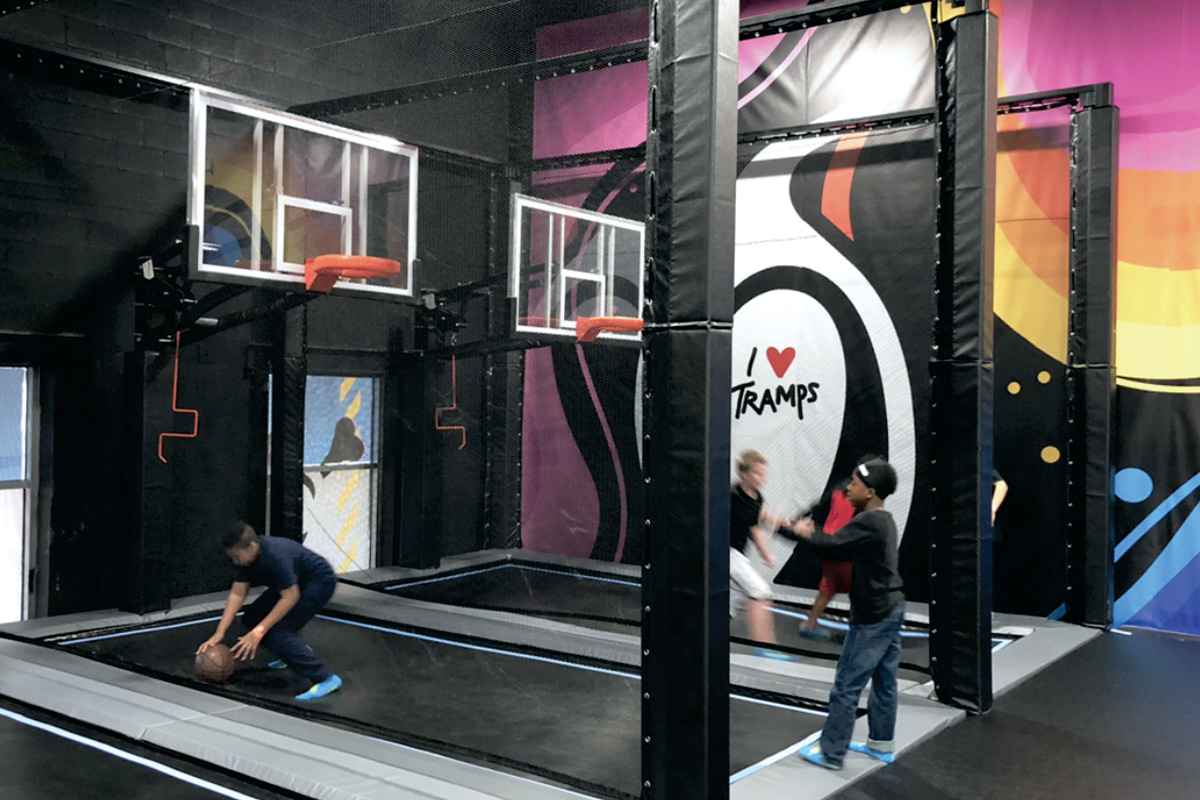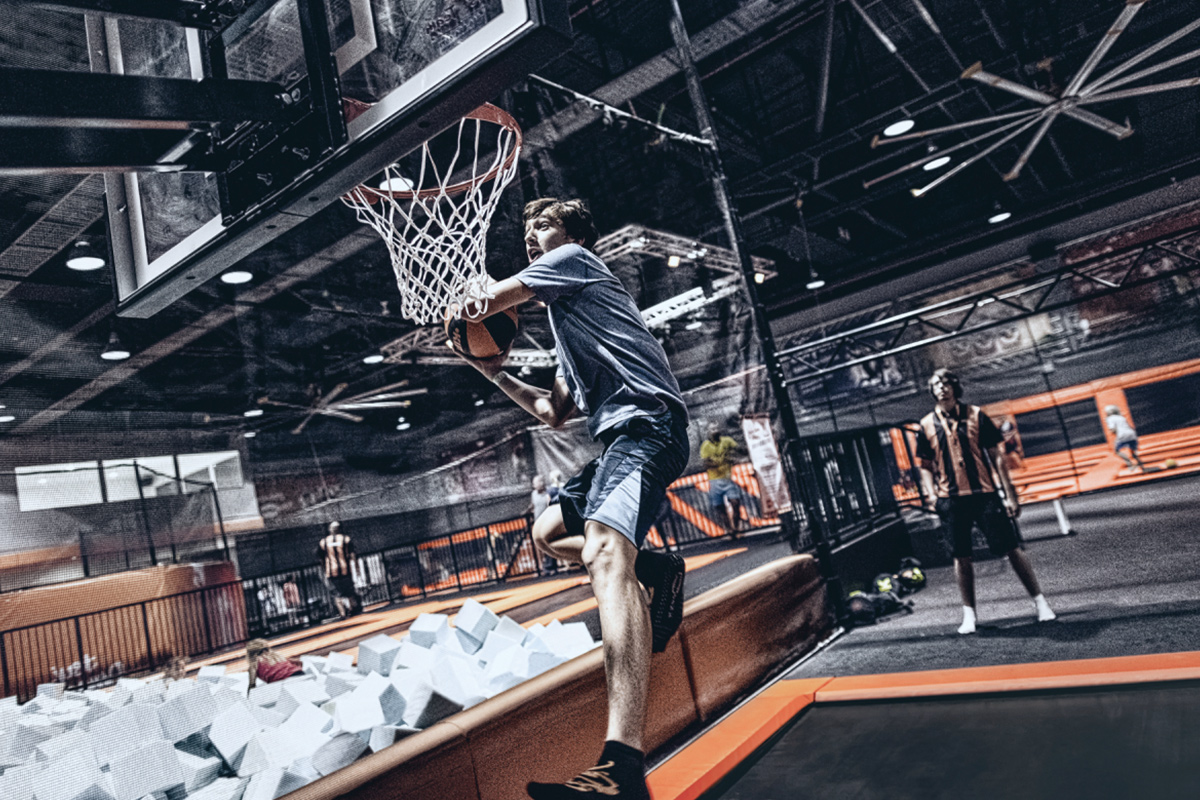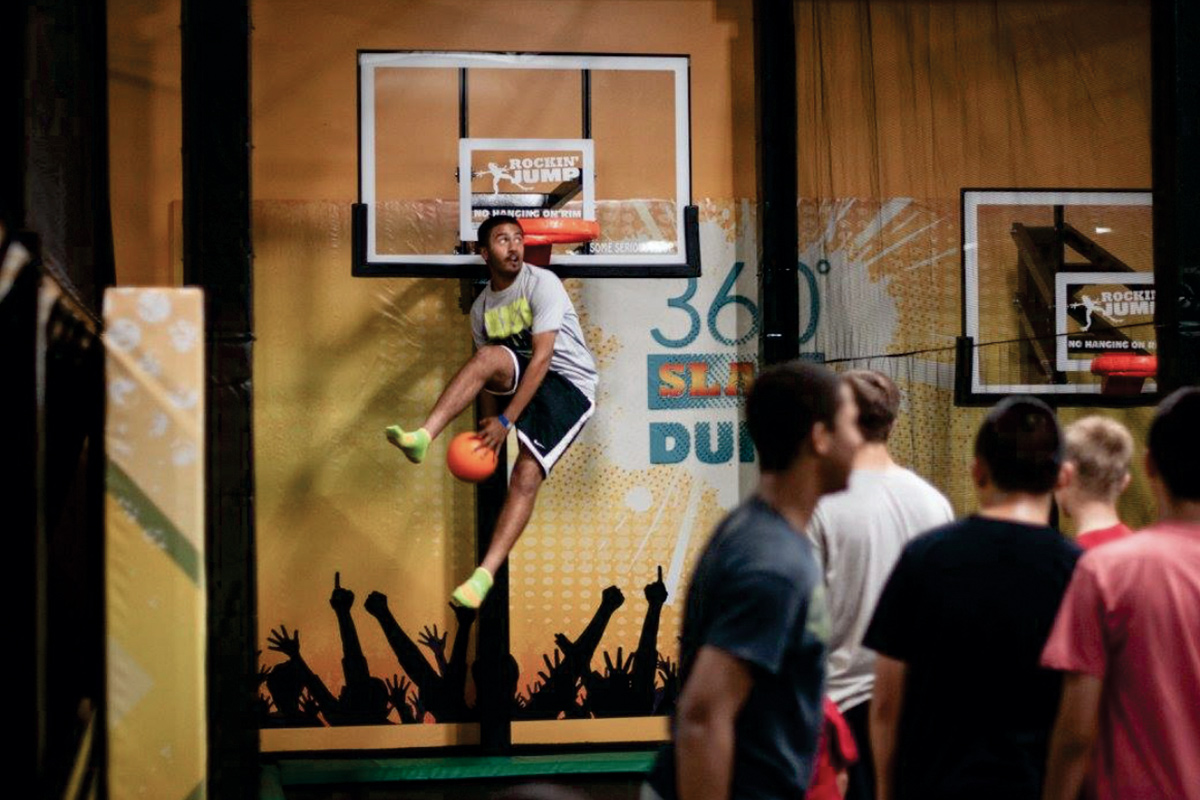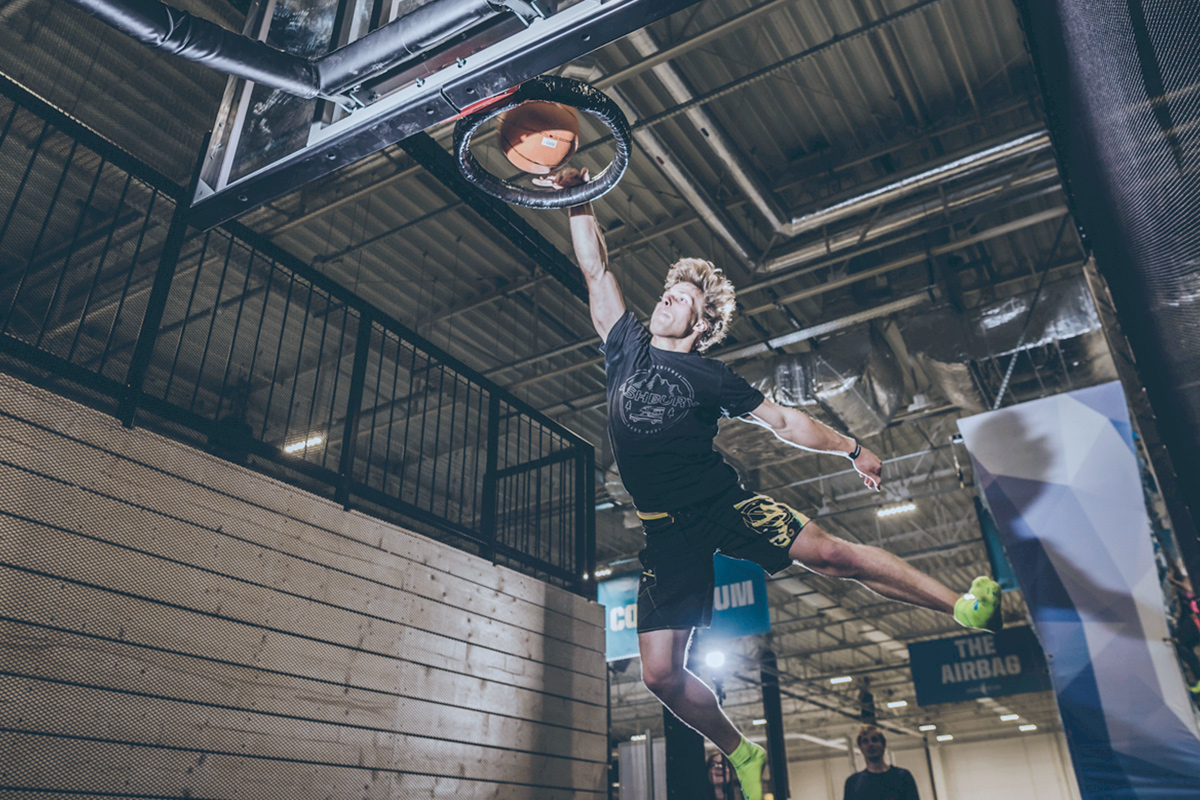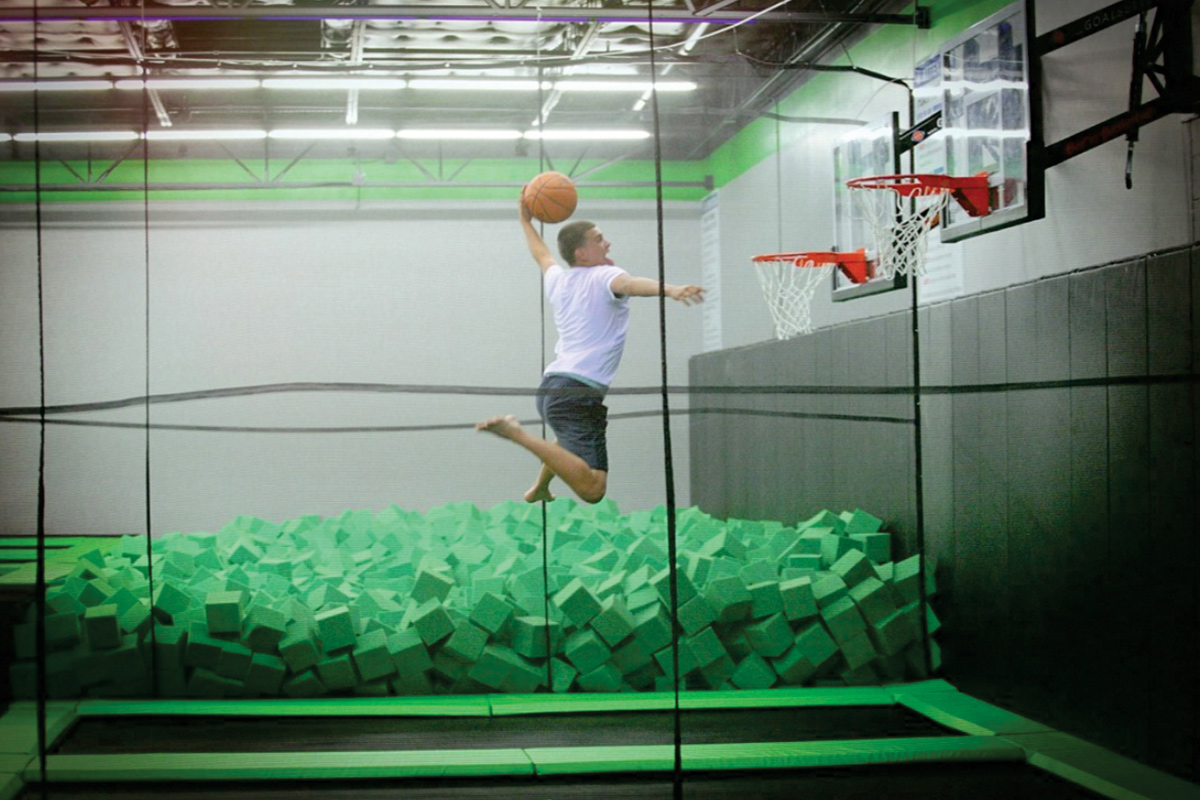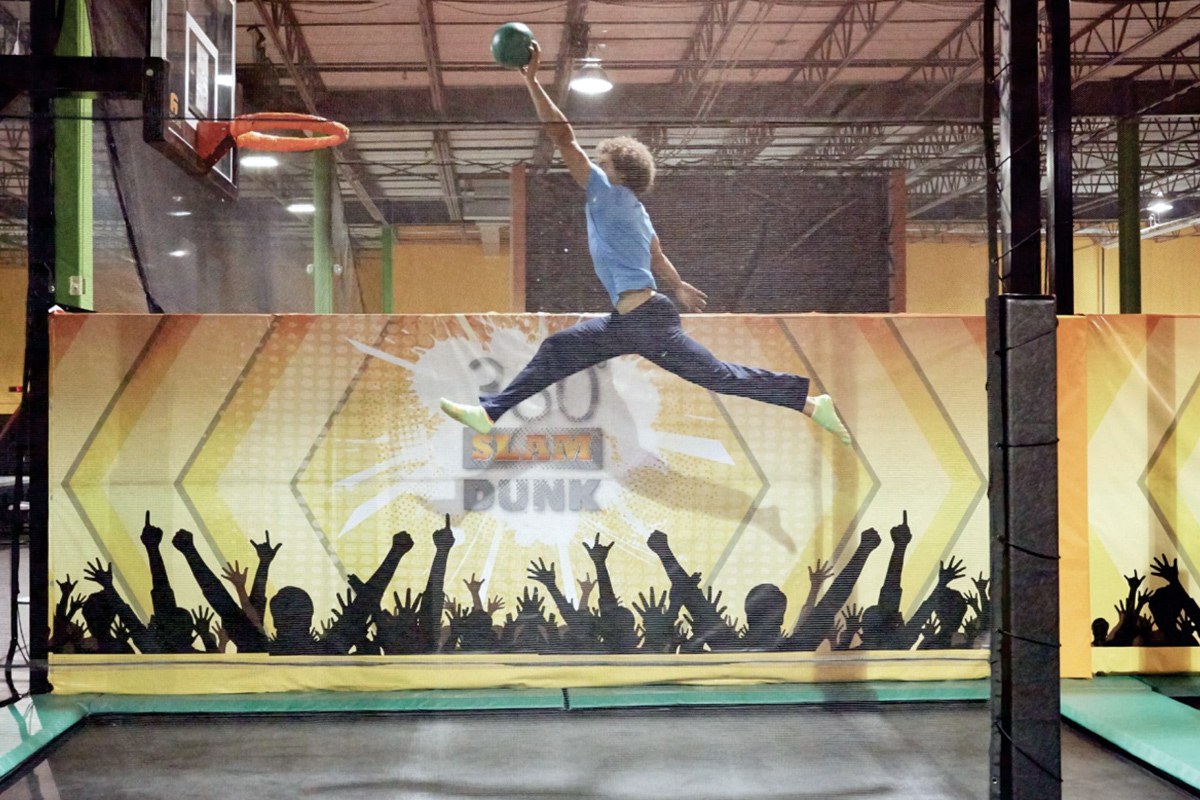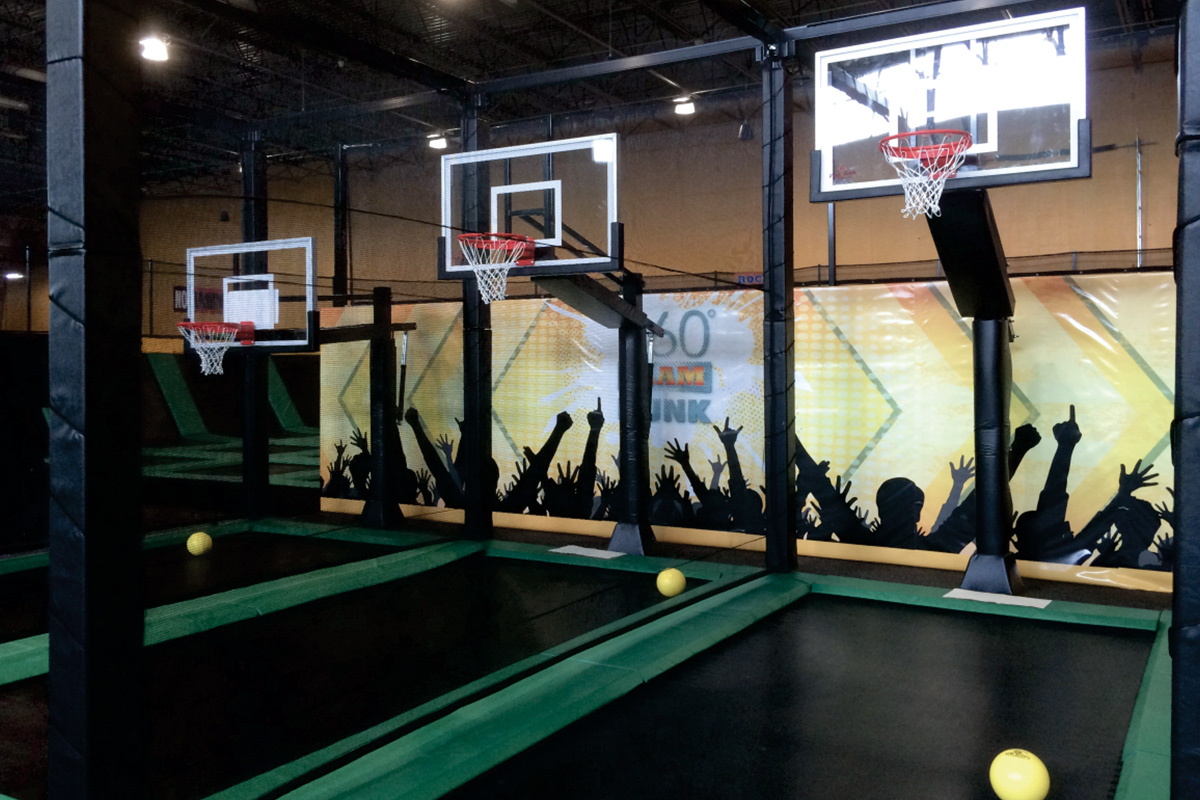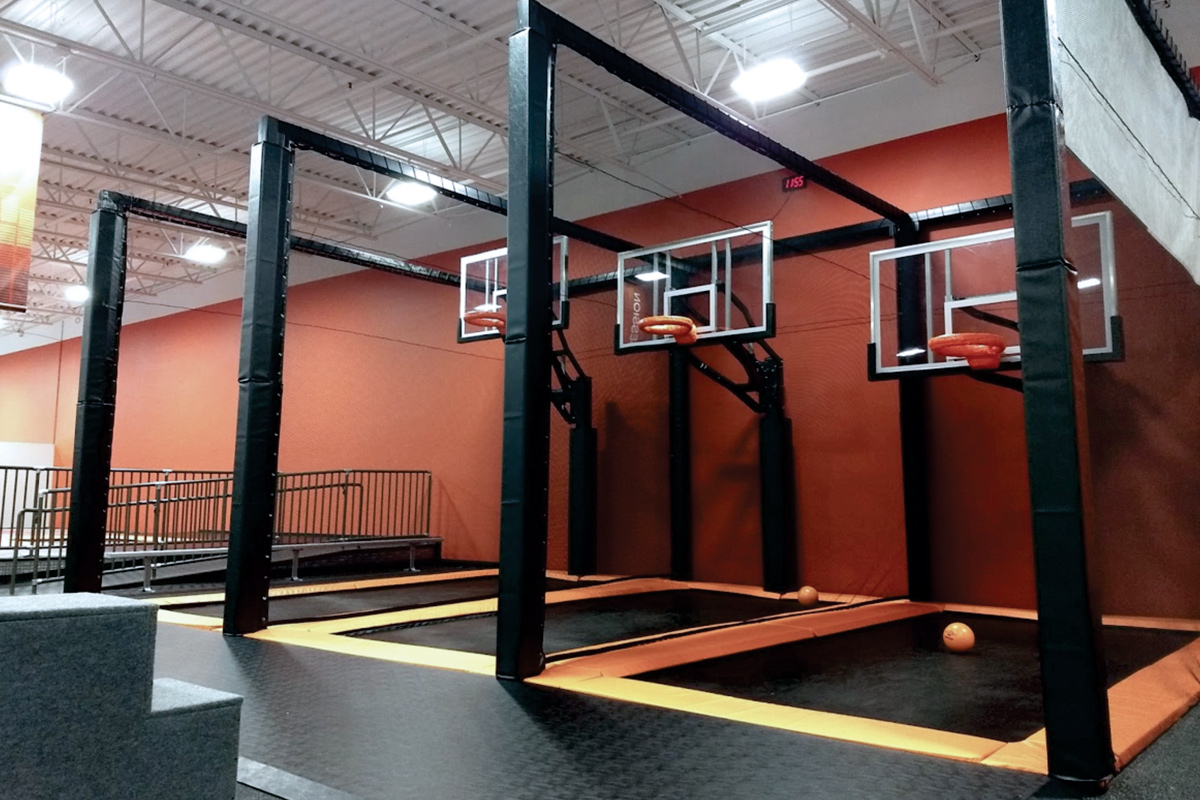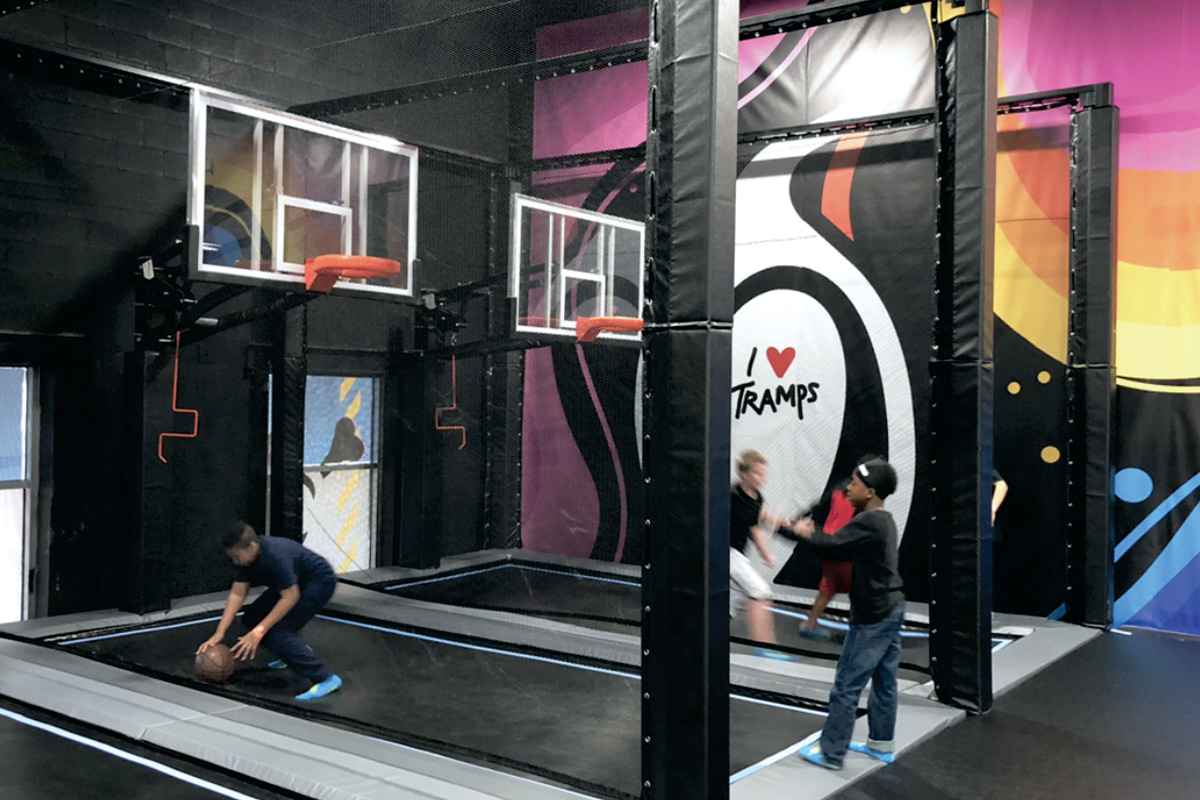 Dodgeball
Trampoline Courts
Dodgeball Courts are considered a trampoline park favorite because they allow the entire family to enjoy time together and elevate a traditional game to a new level with the addition of trampolines. Best American's Dodgeball Courts are constructed from American made materials and are fully customizable with a variety of safety stripe and pad colors that compliment your brand. The dodgeball court can be built in a variety of shapes and sizes that accommodate the unique layout of your entertainment center.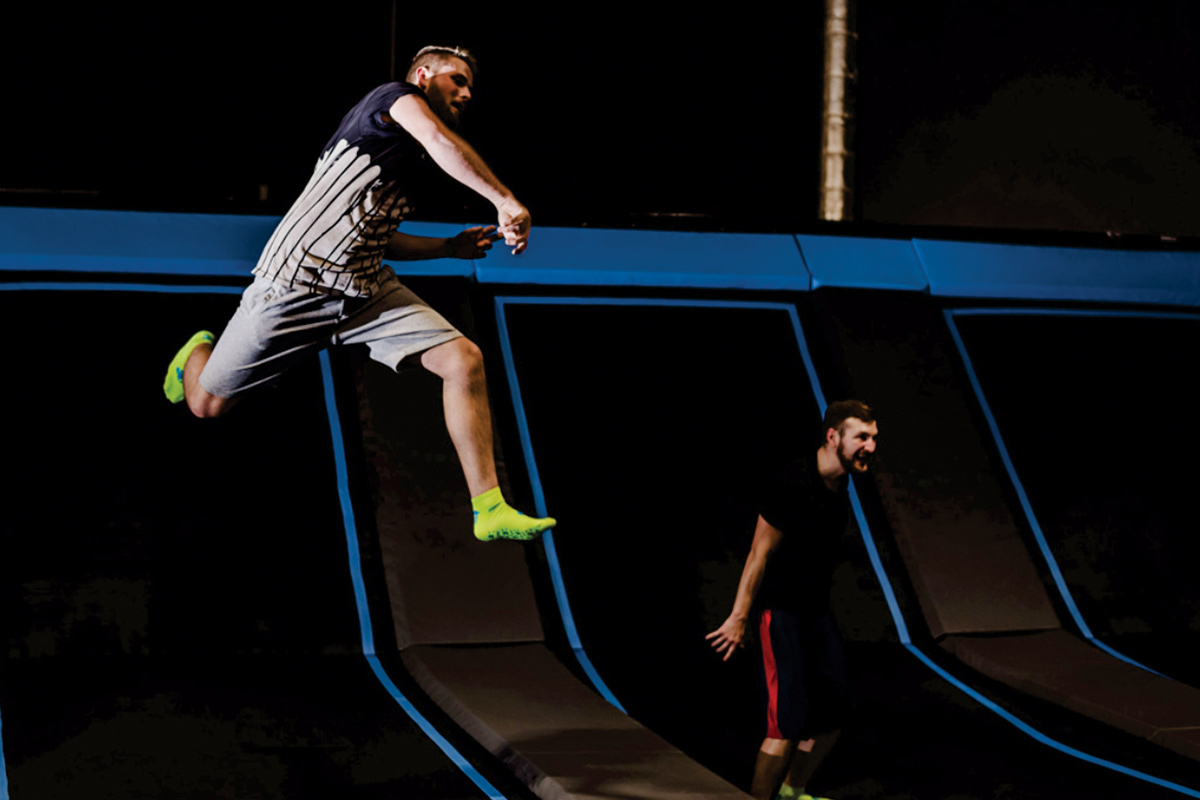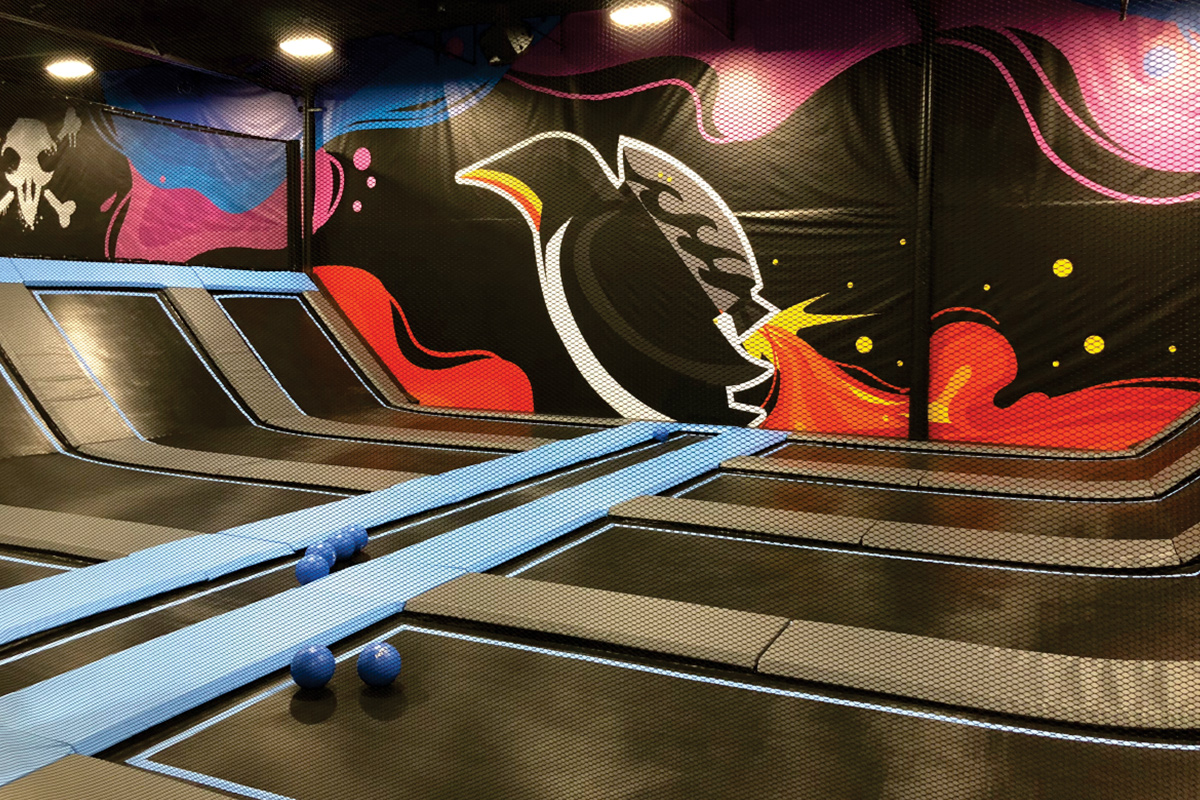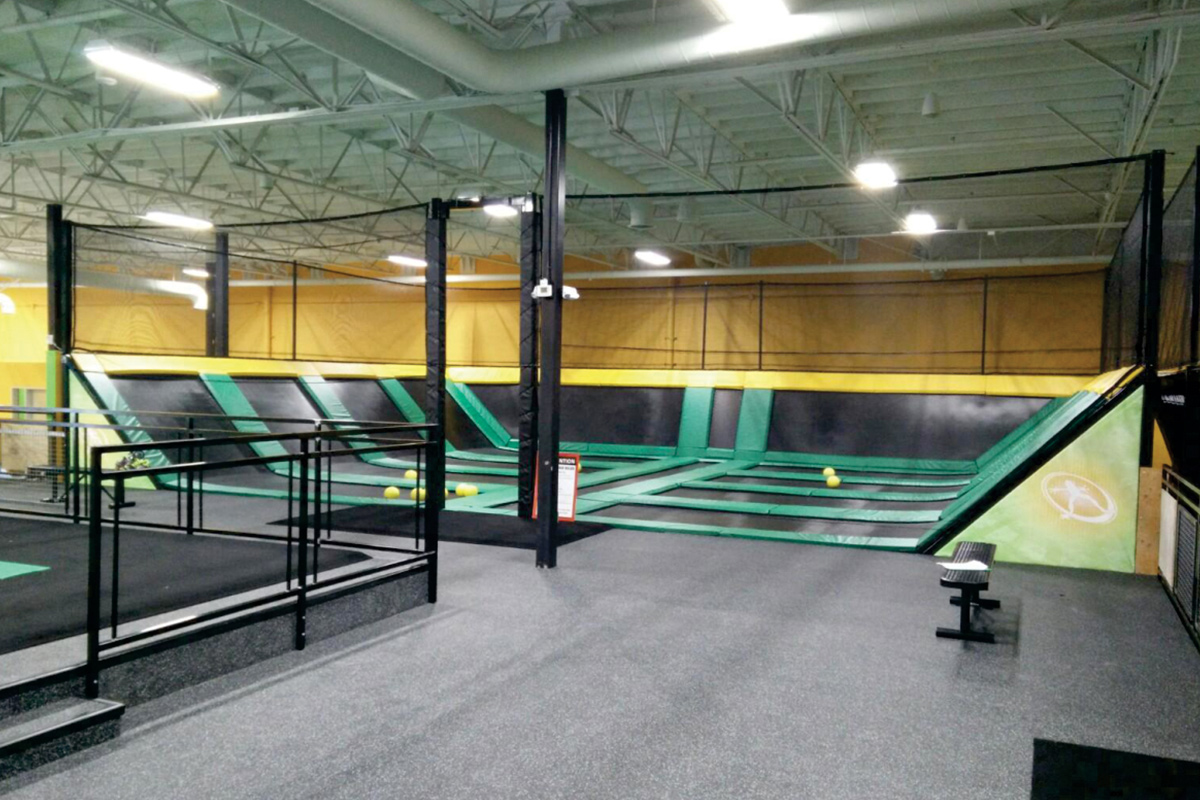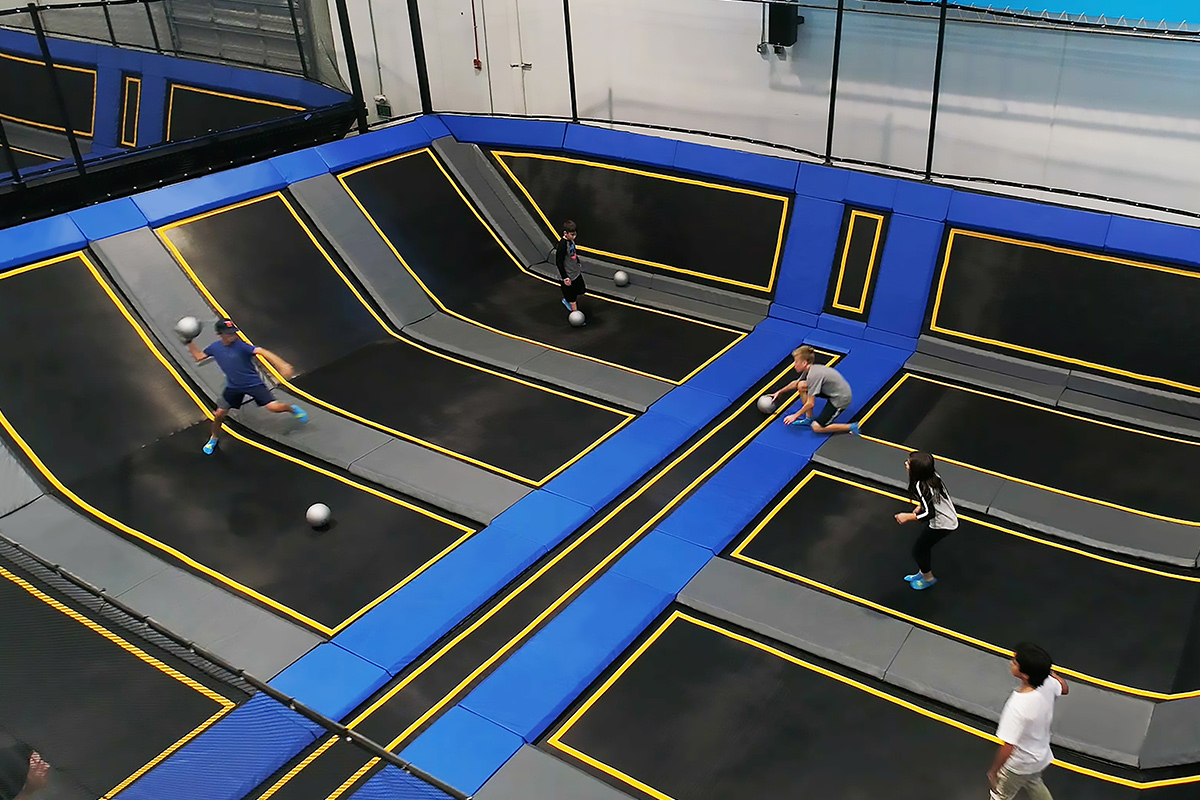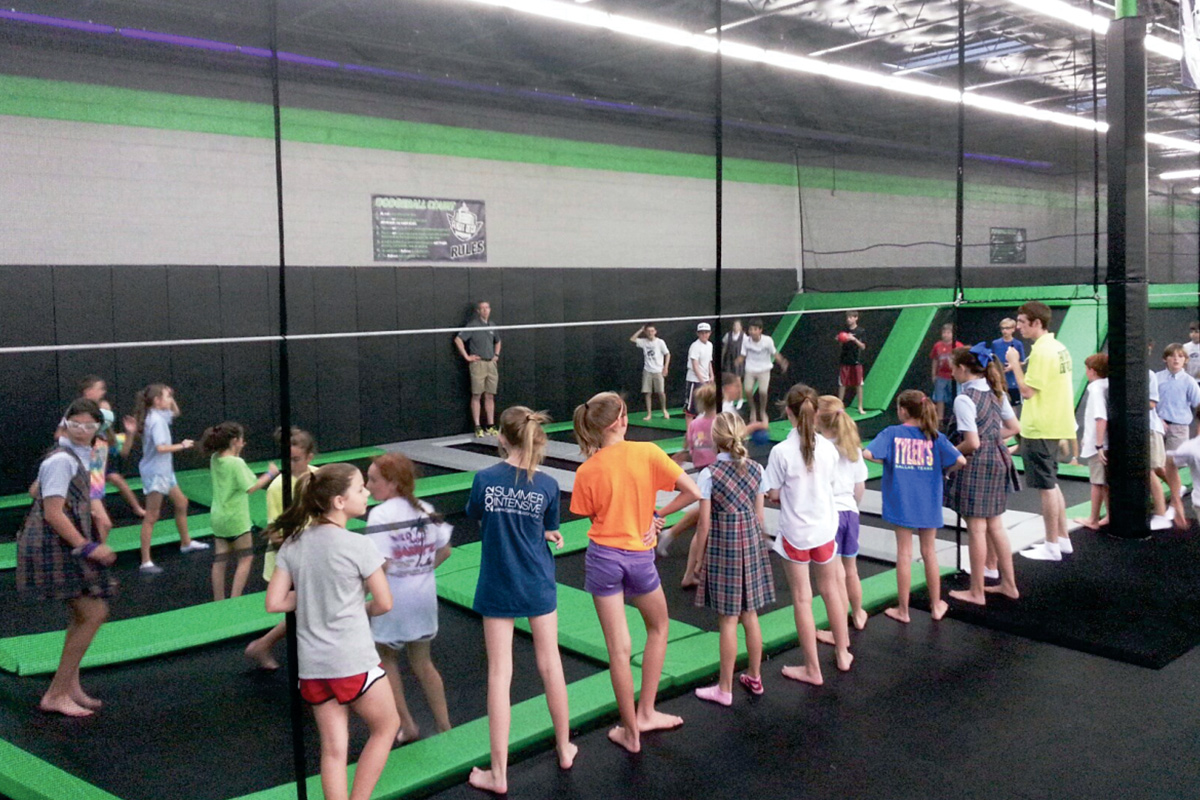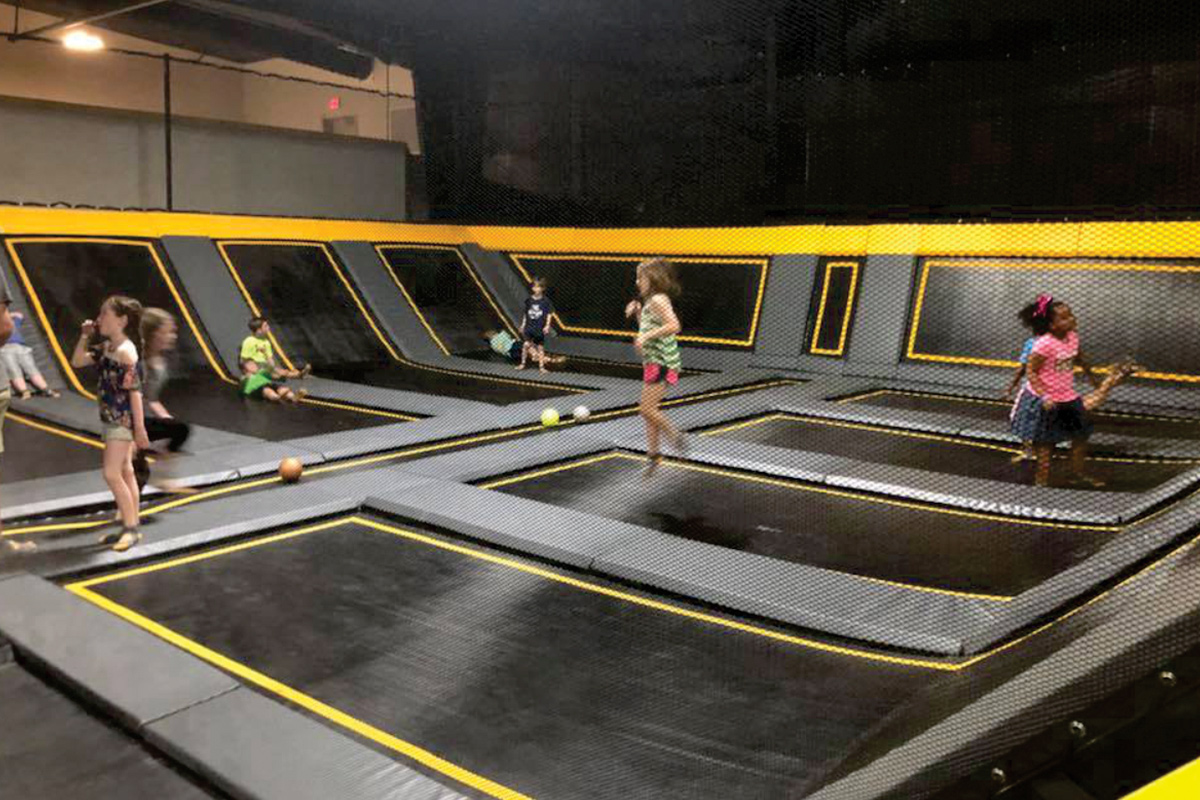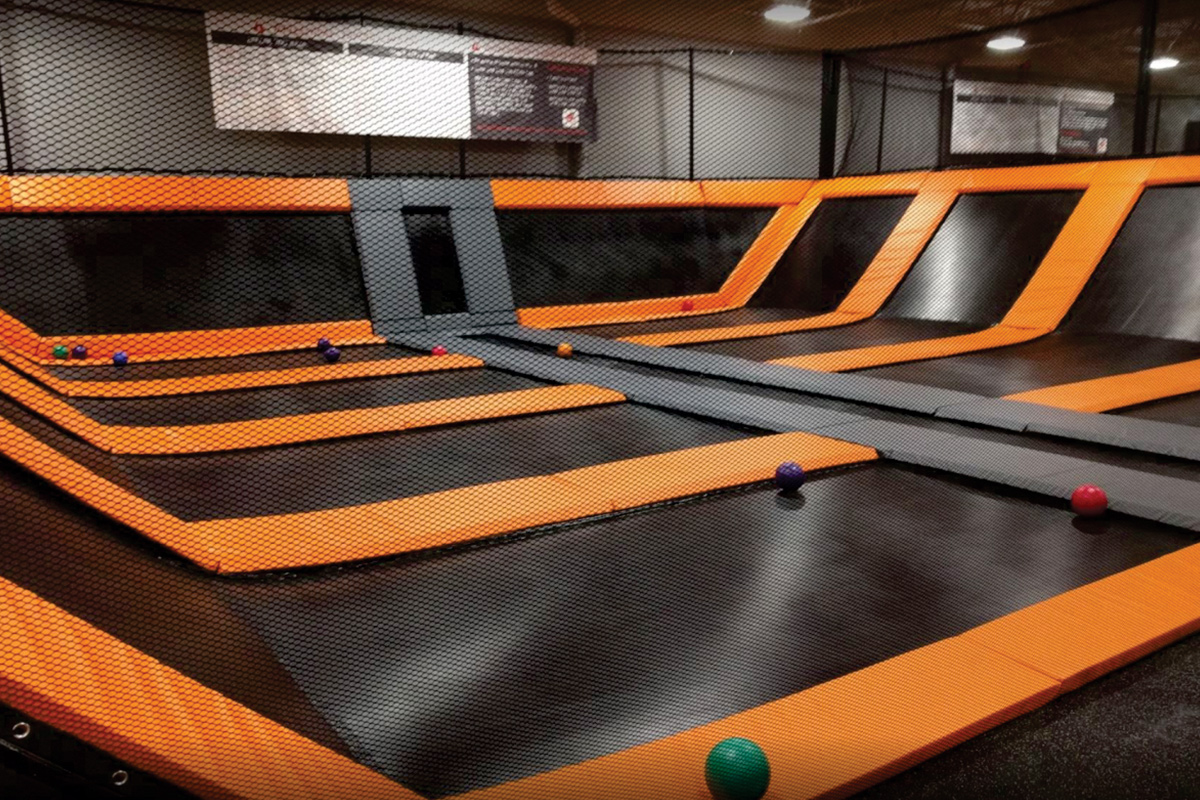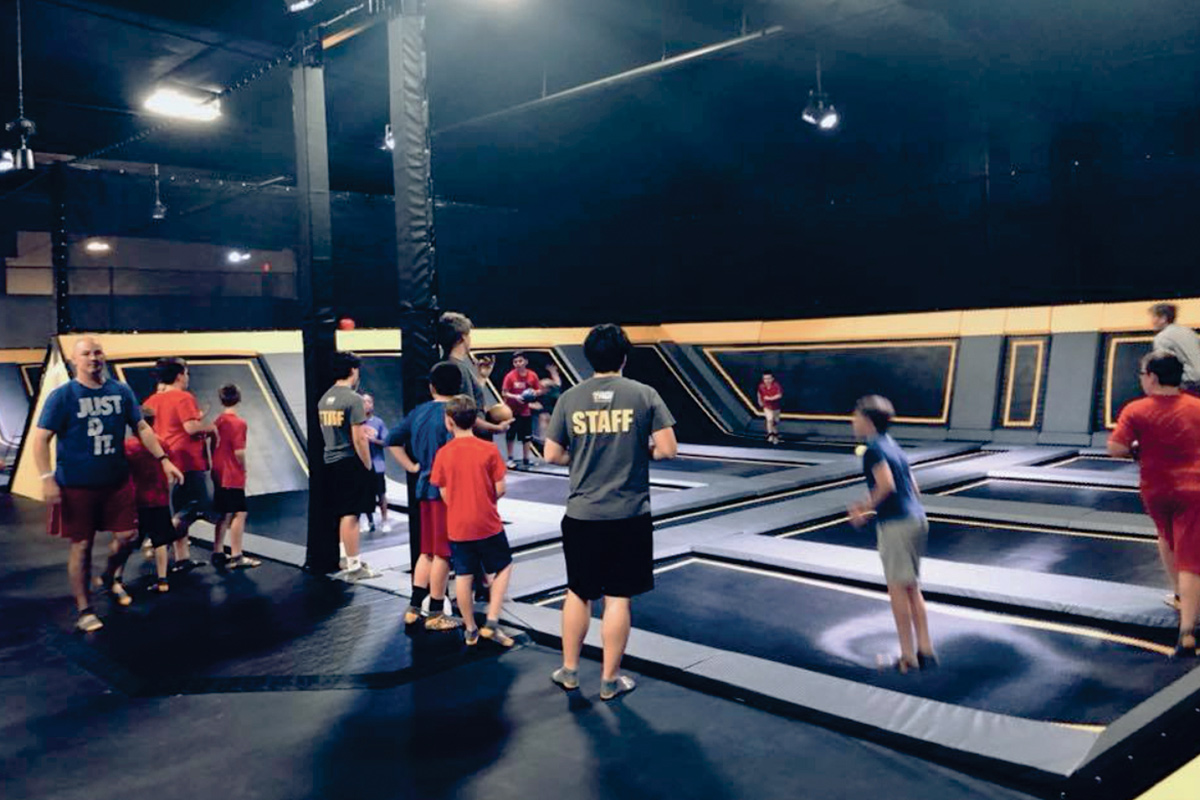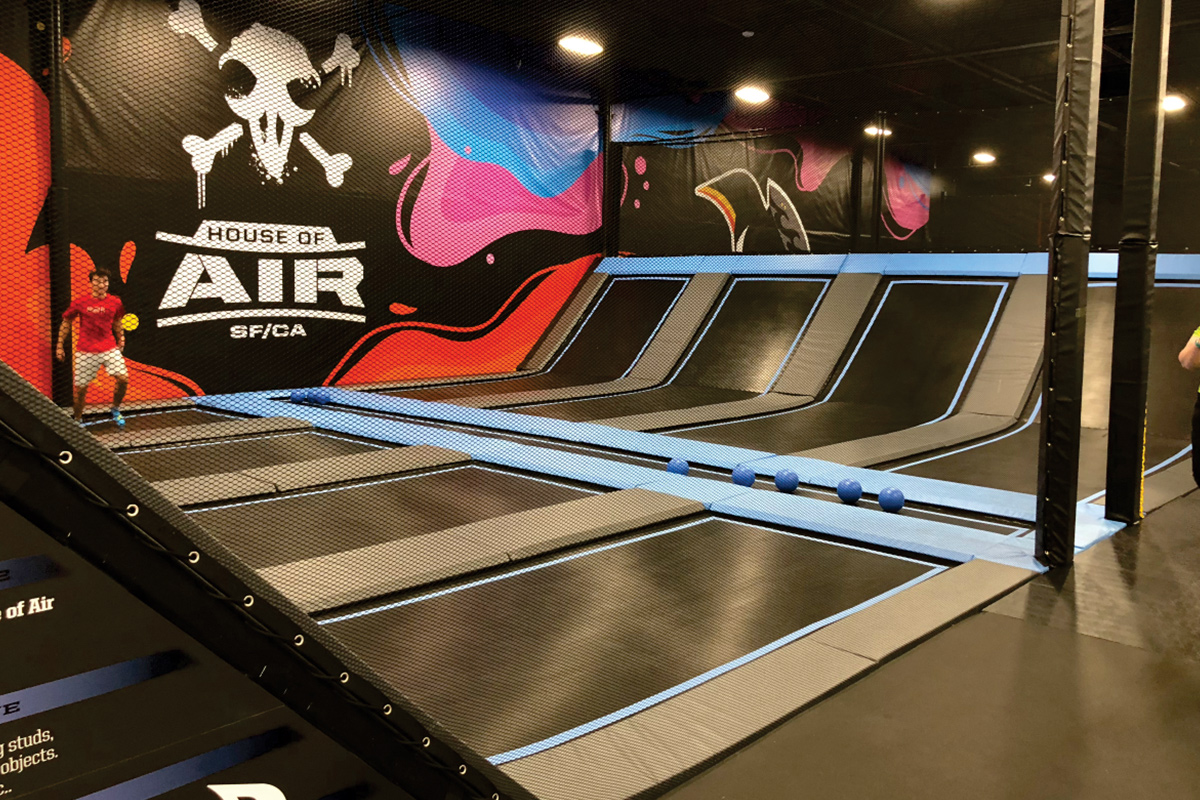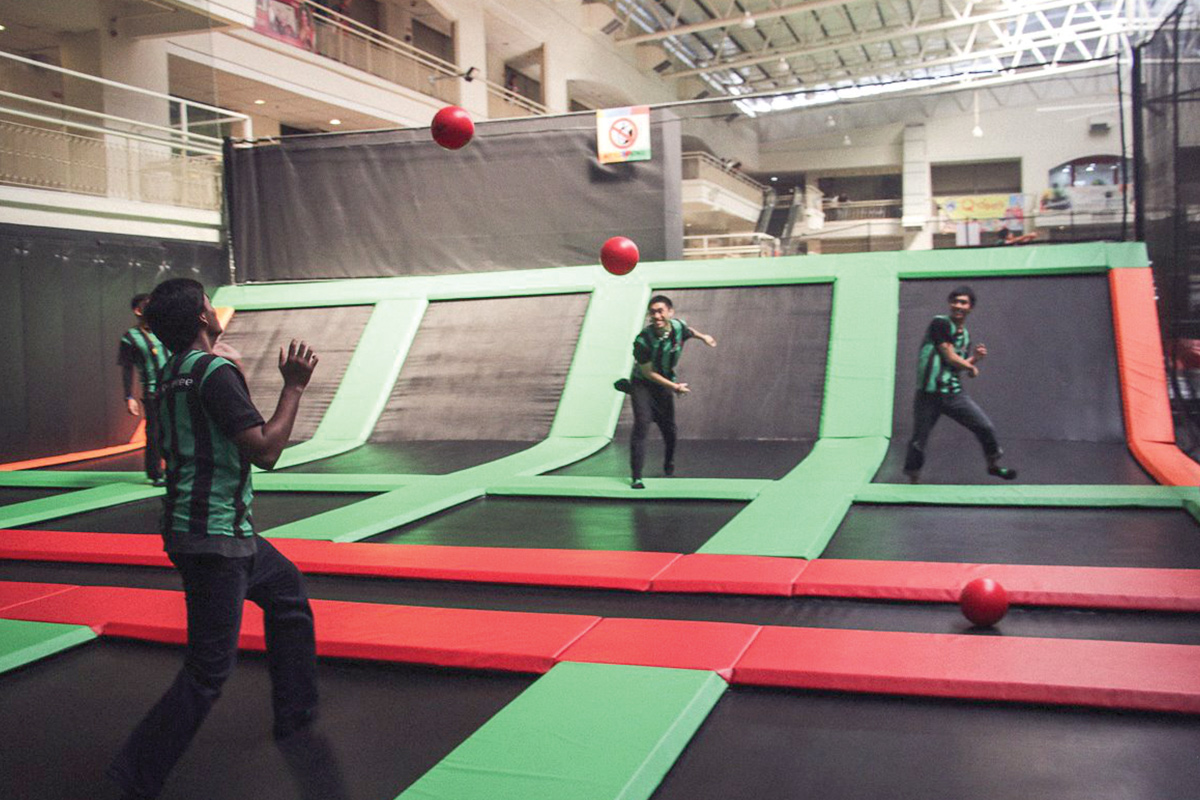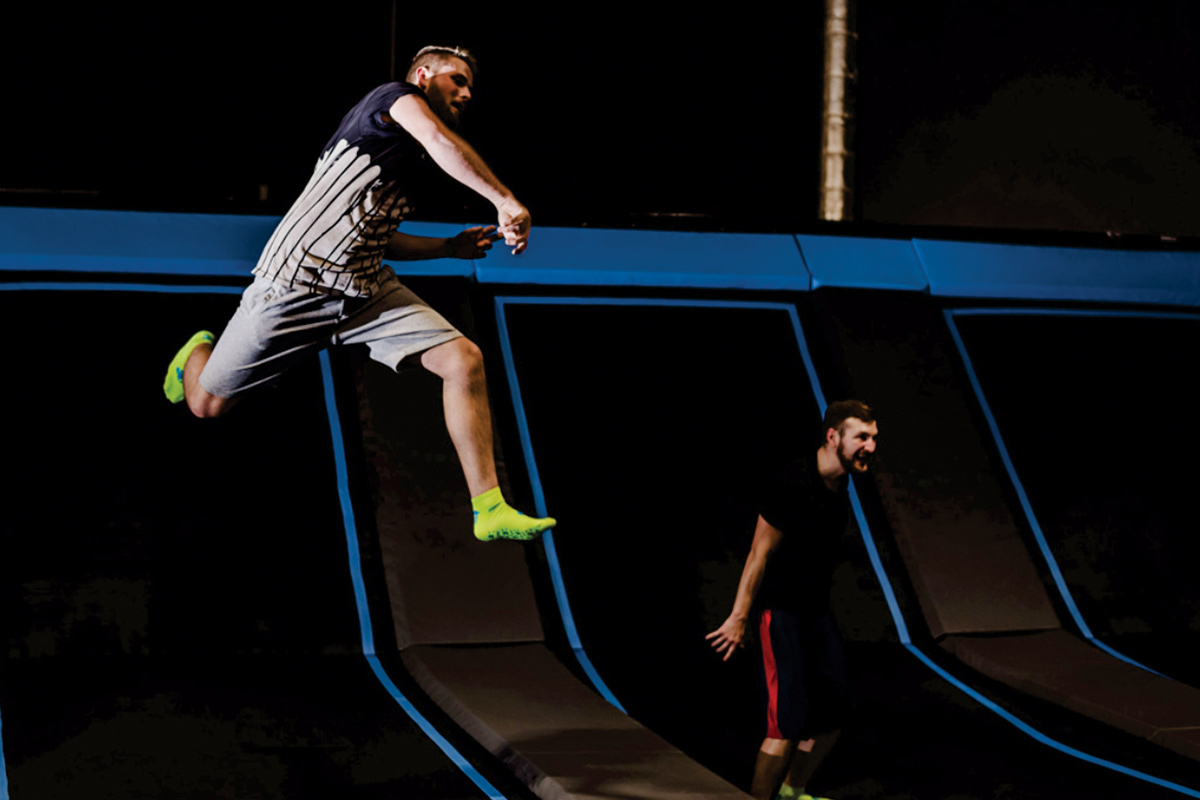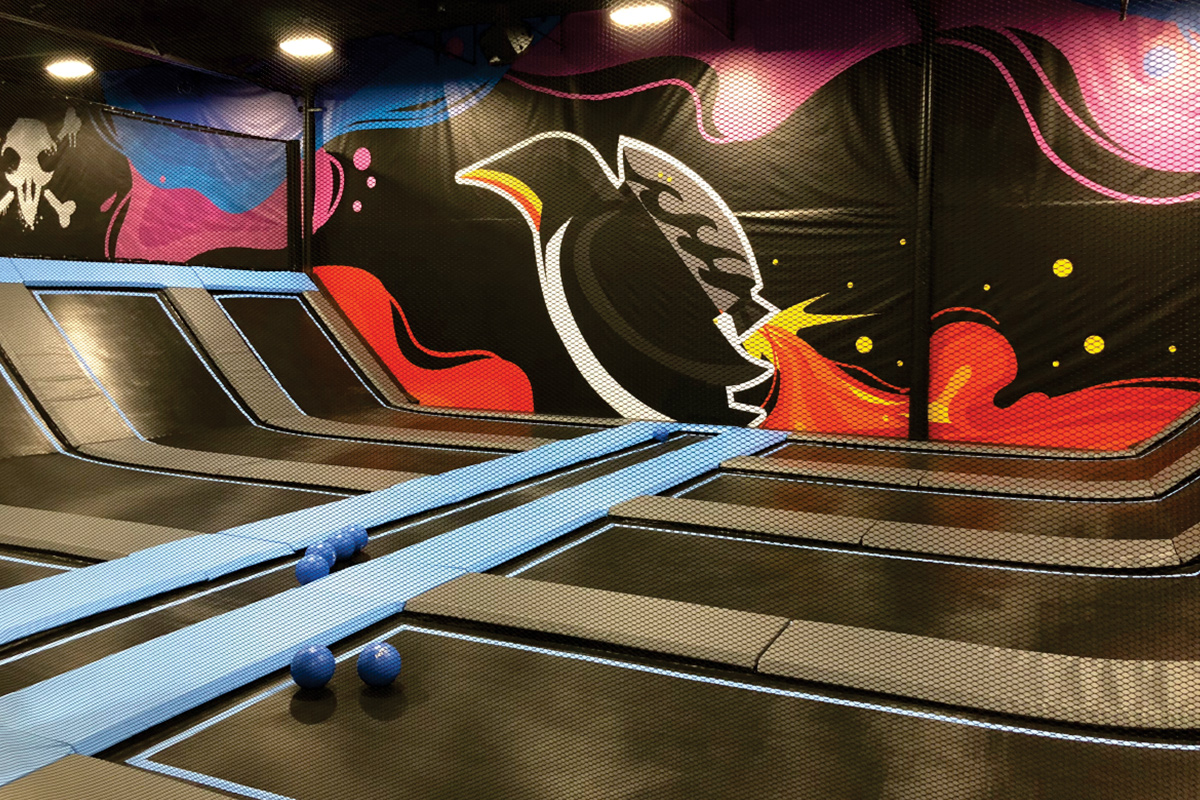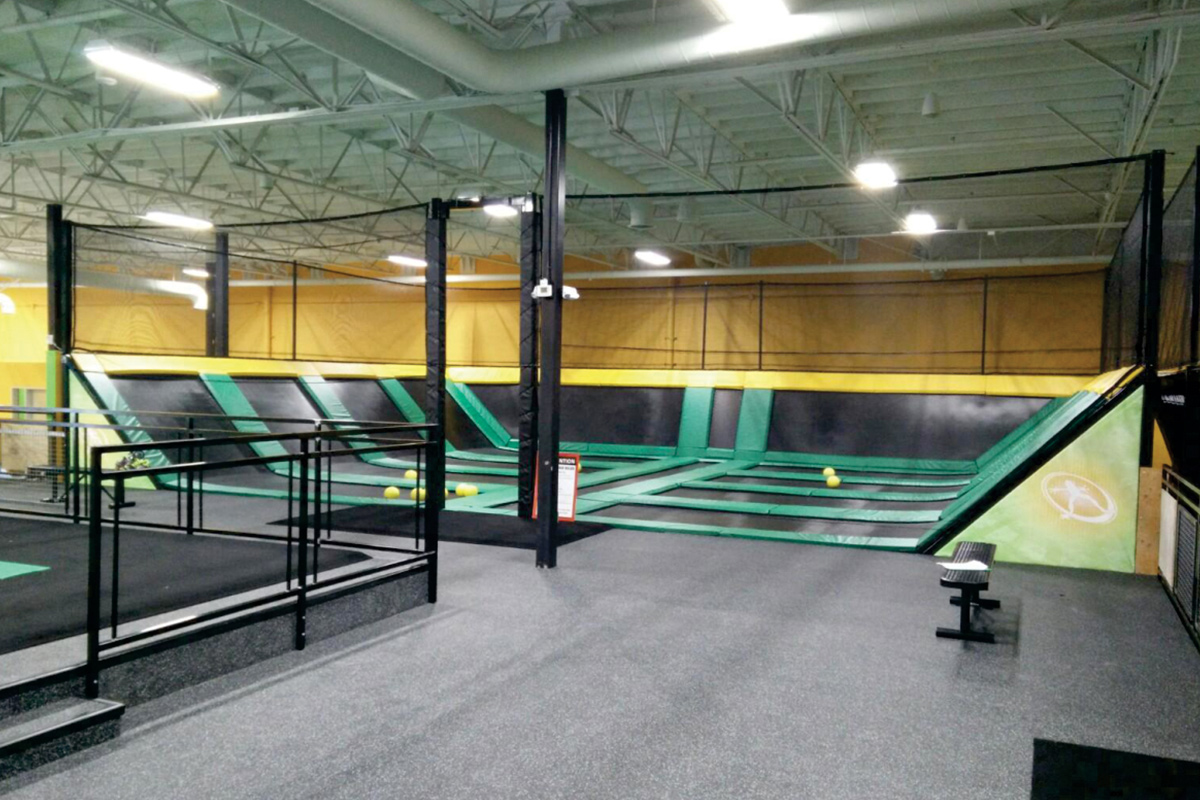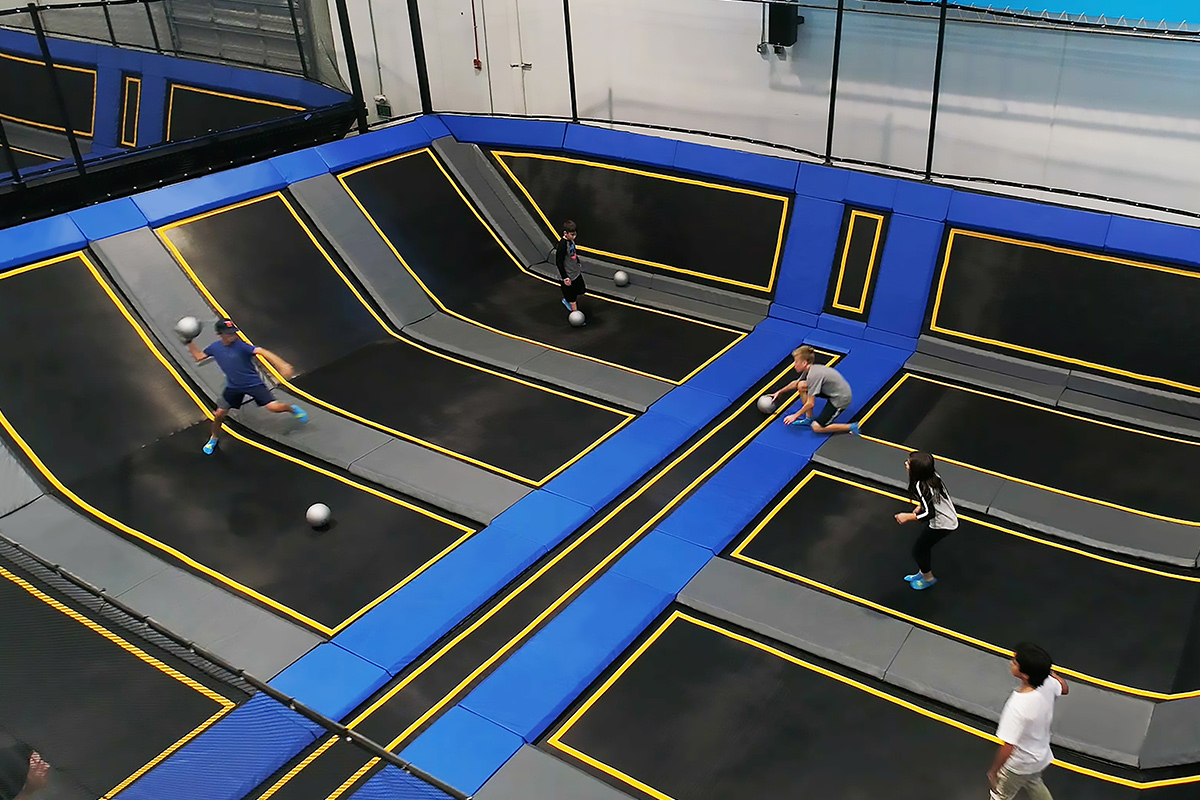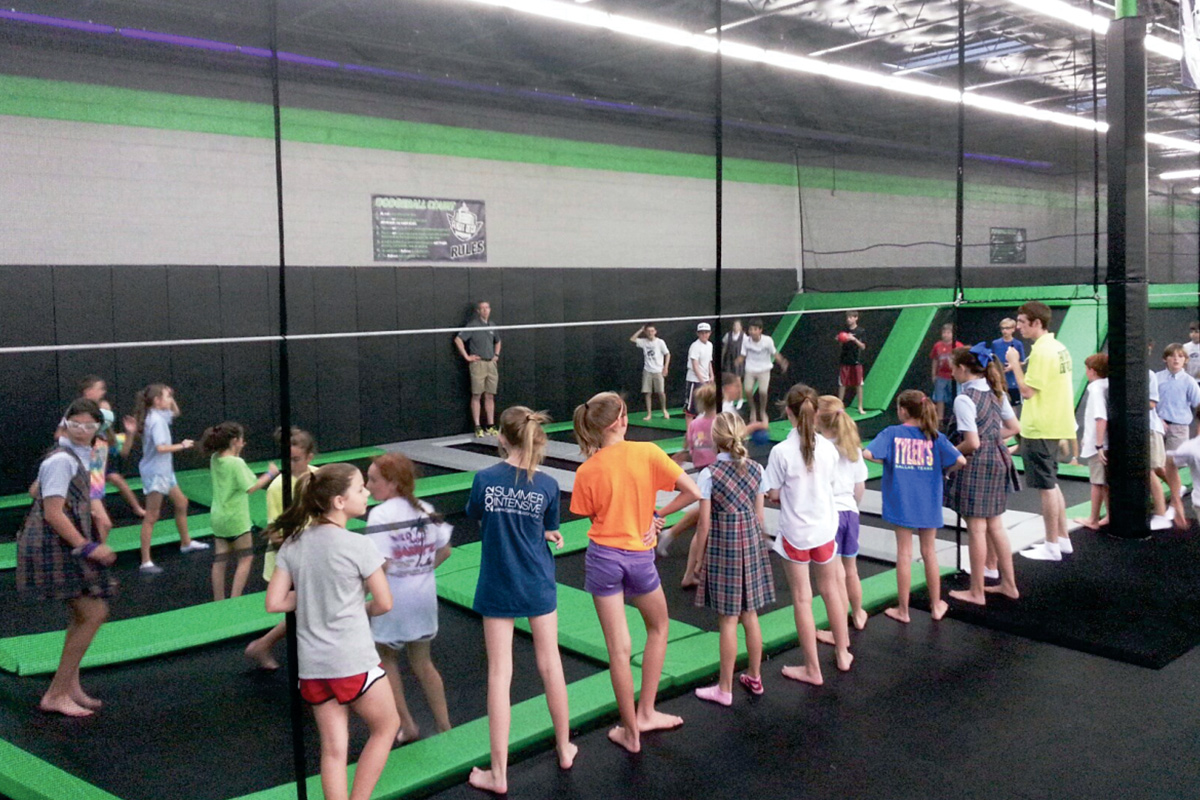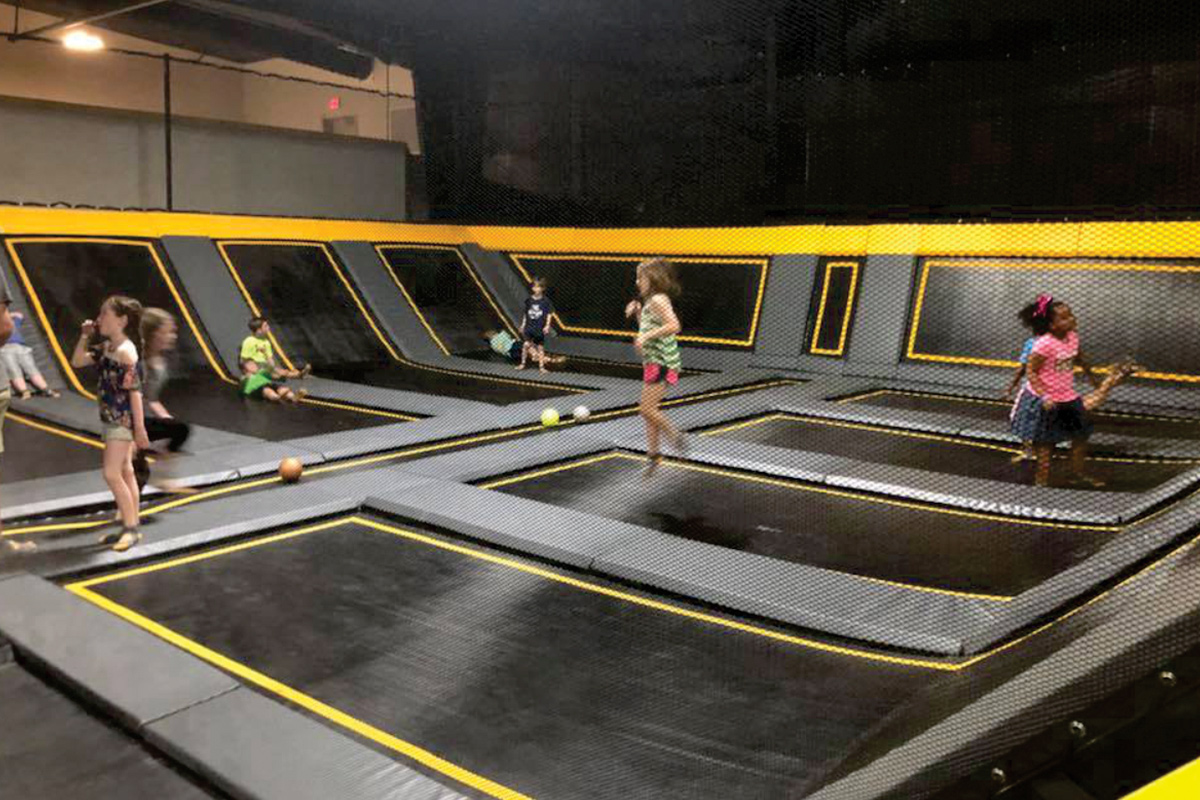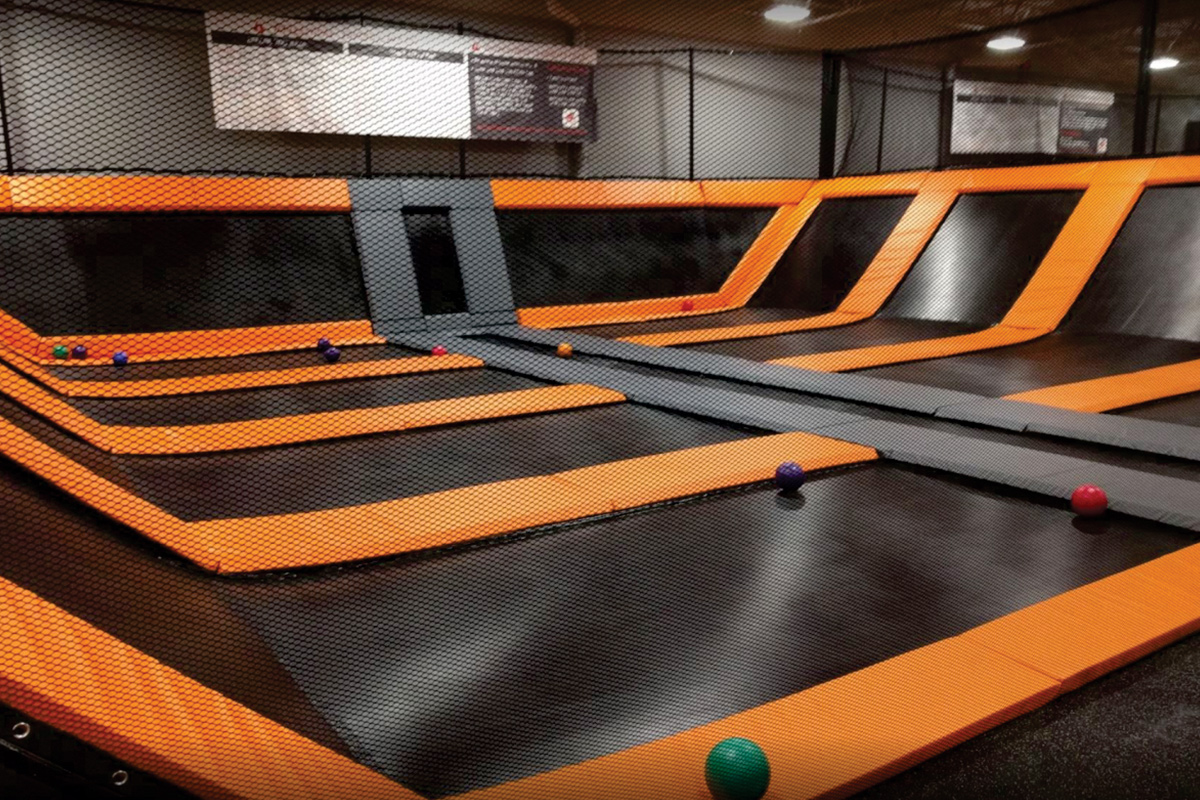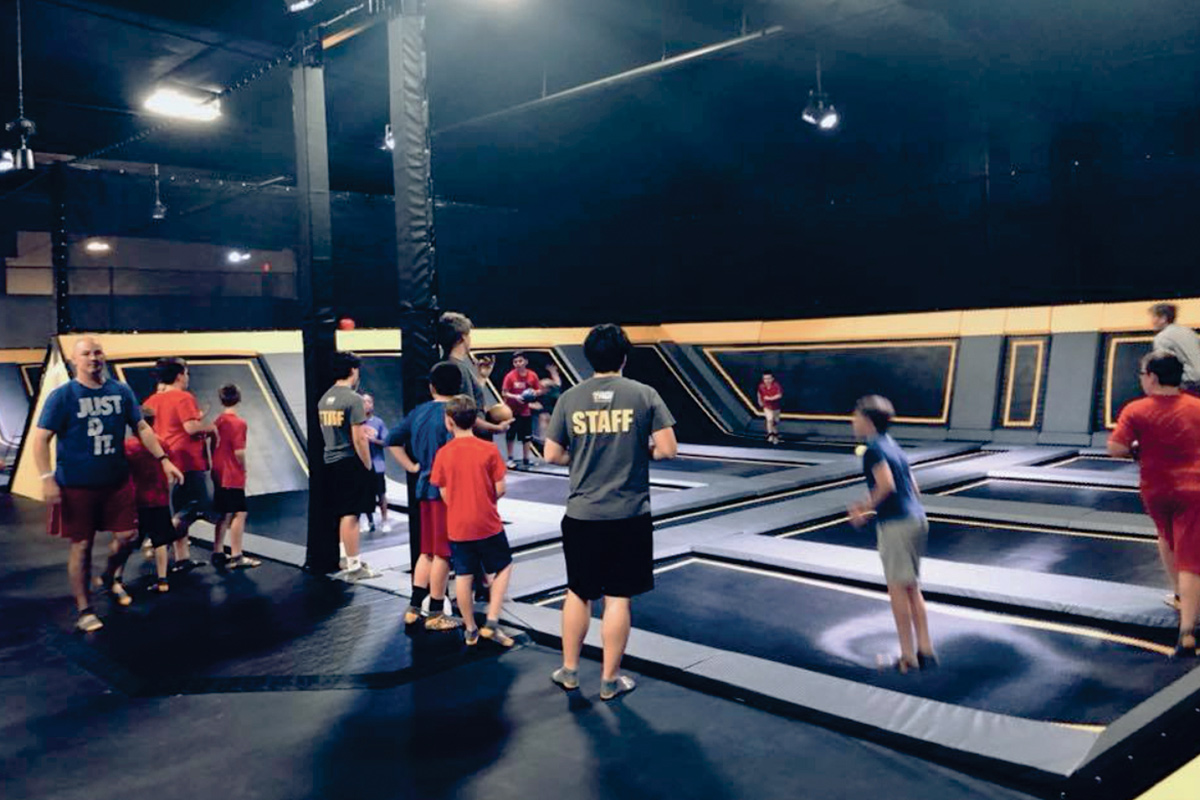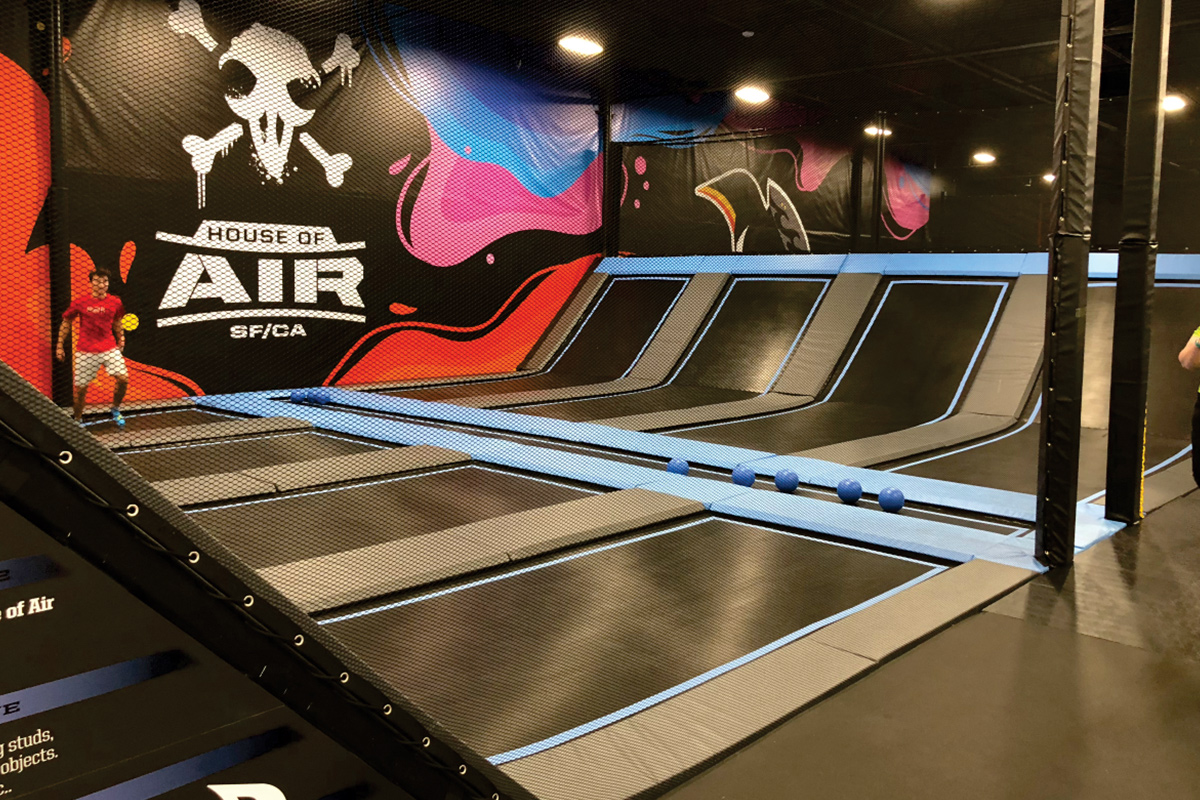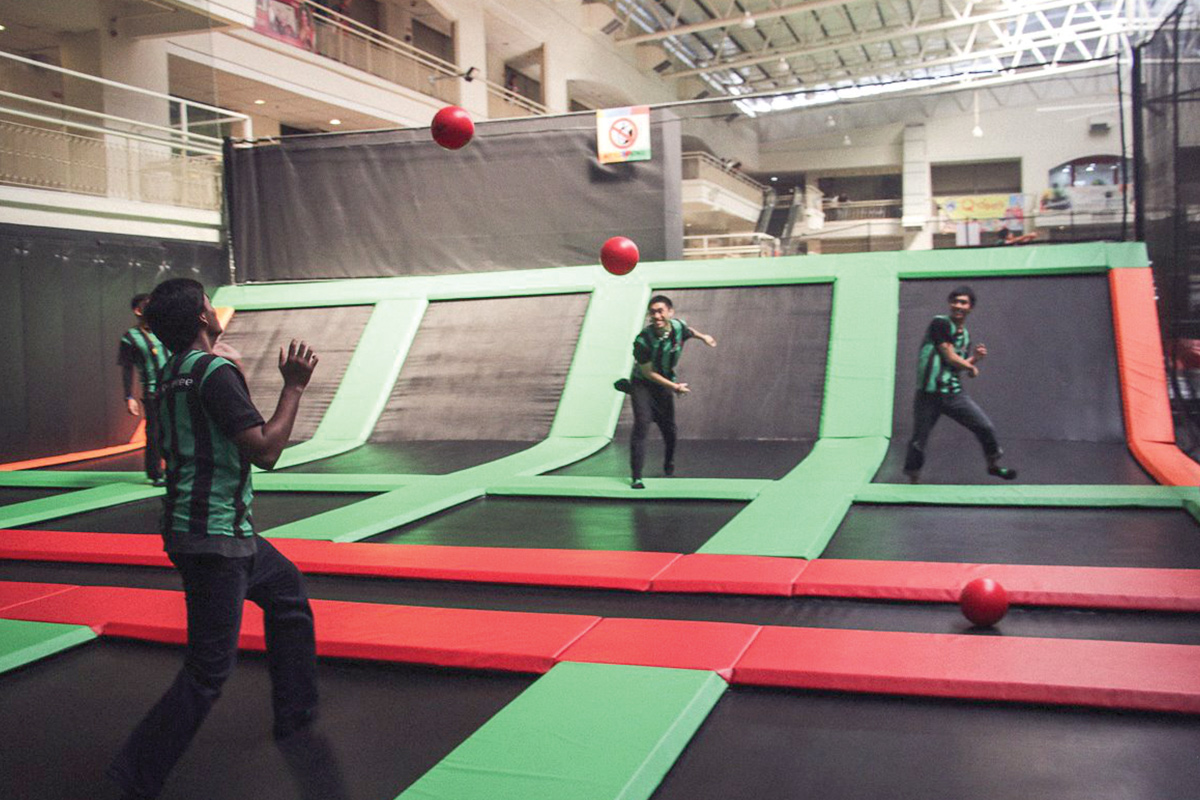 Airbags provide a soft, consistent landing-in alternative to traditional foam cubes. The Airbag doubles as both a landing area for your participants and a fantastic marketing tool for your venue. A customizable top sheet covers the top of your bag and is the perfect place to display your logo. Our Airbags are commonly used in Ninja Courses, are the perfect solution for Drop Zones, perform well in Multi-Attraction Pits, and are ideal for family entertainment centers that don't want the costly maintenance of foam cubes.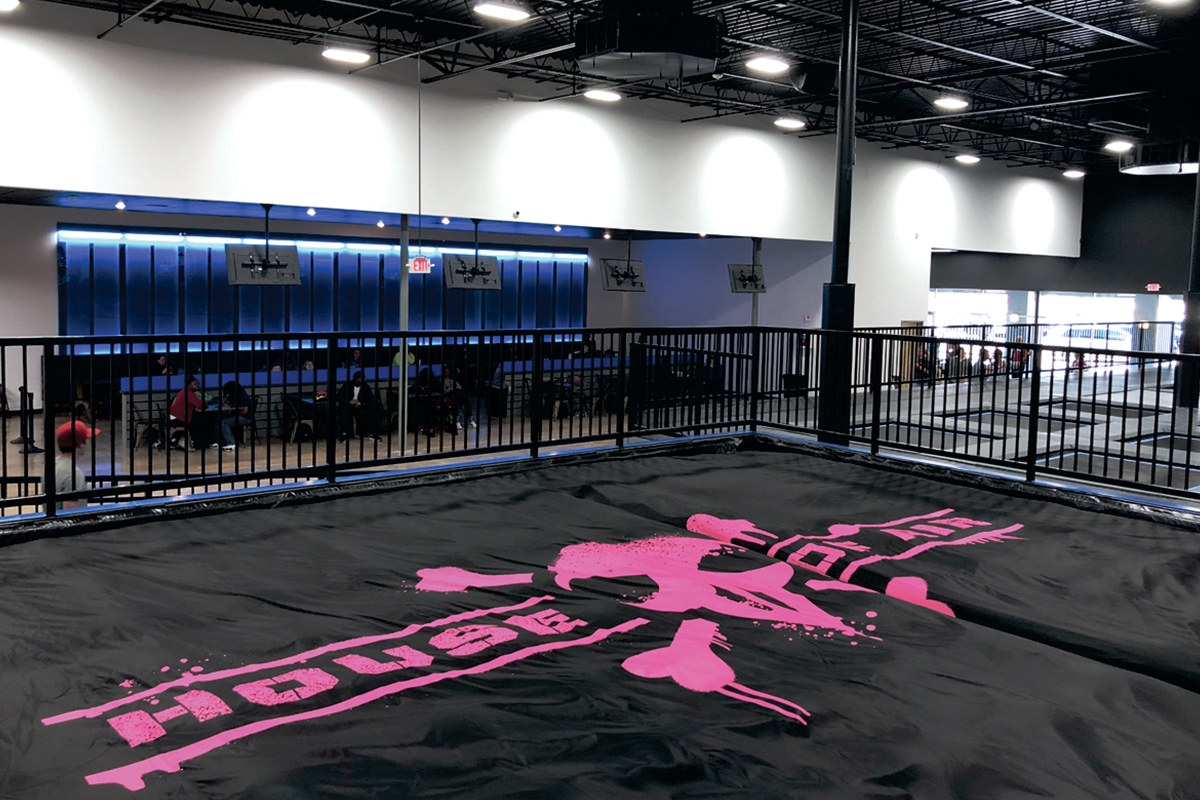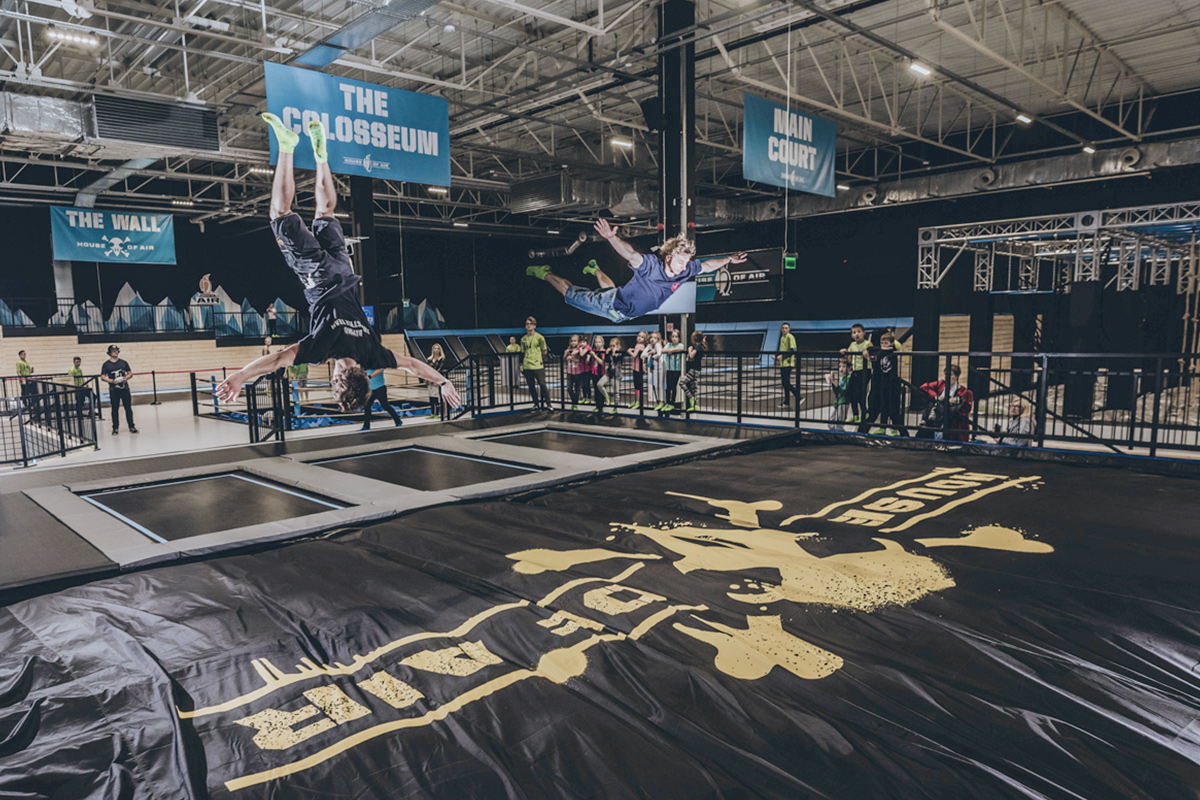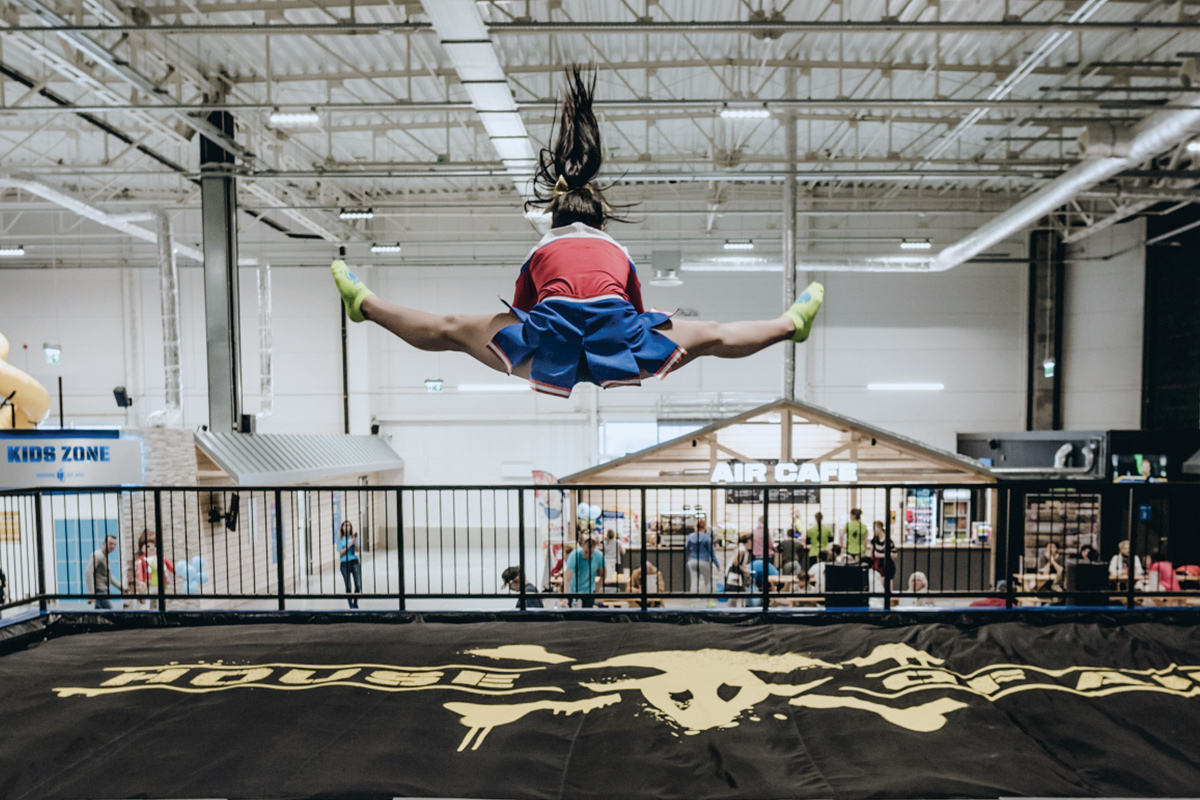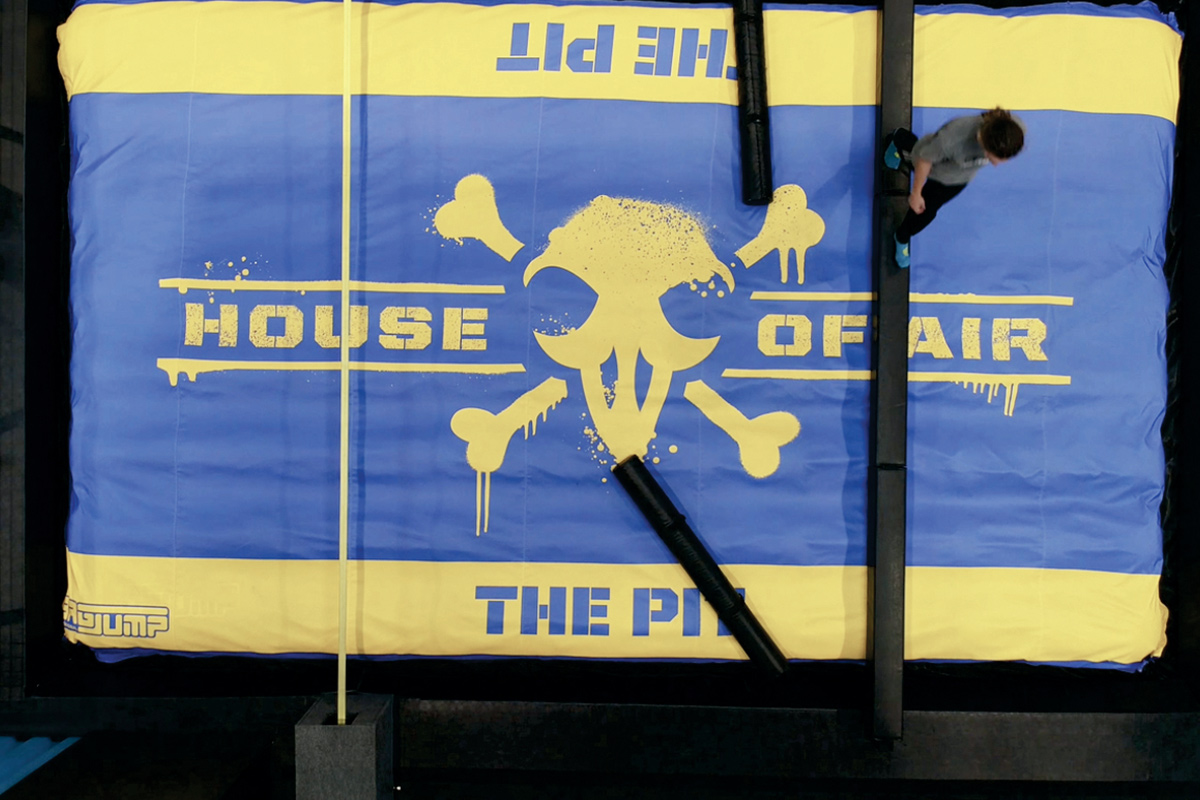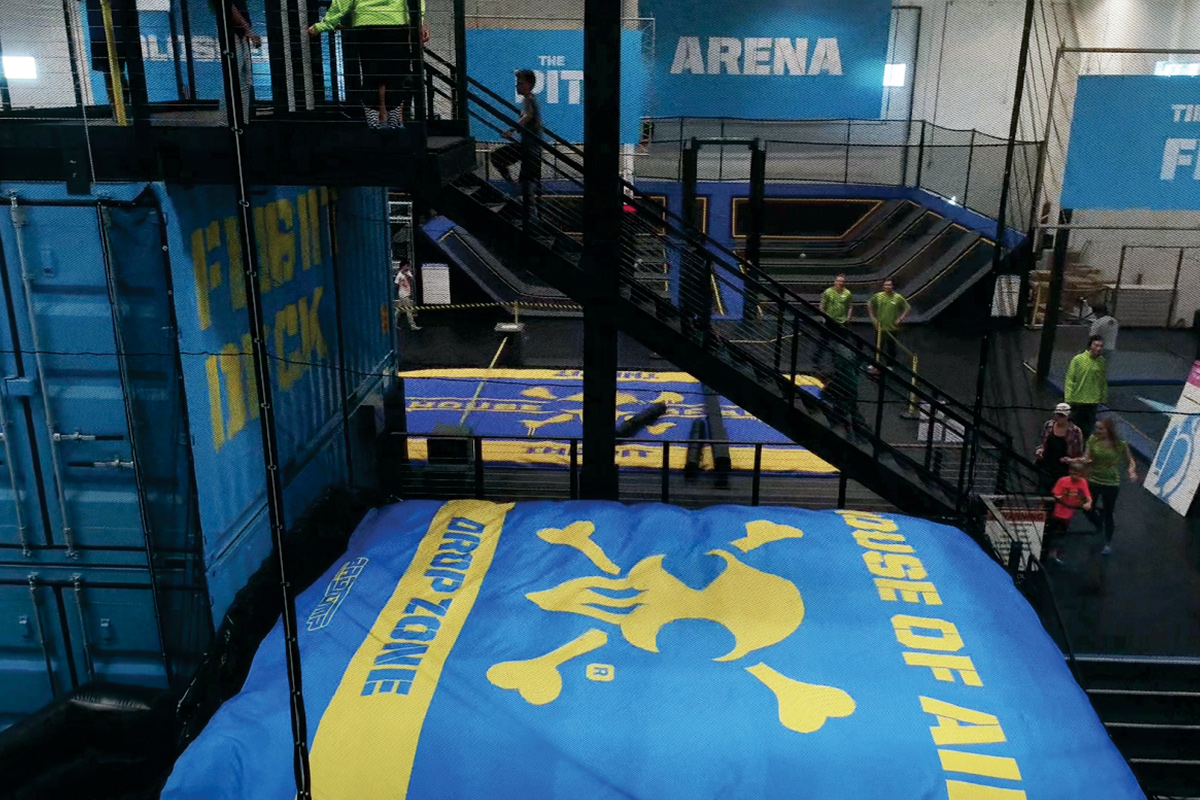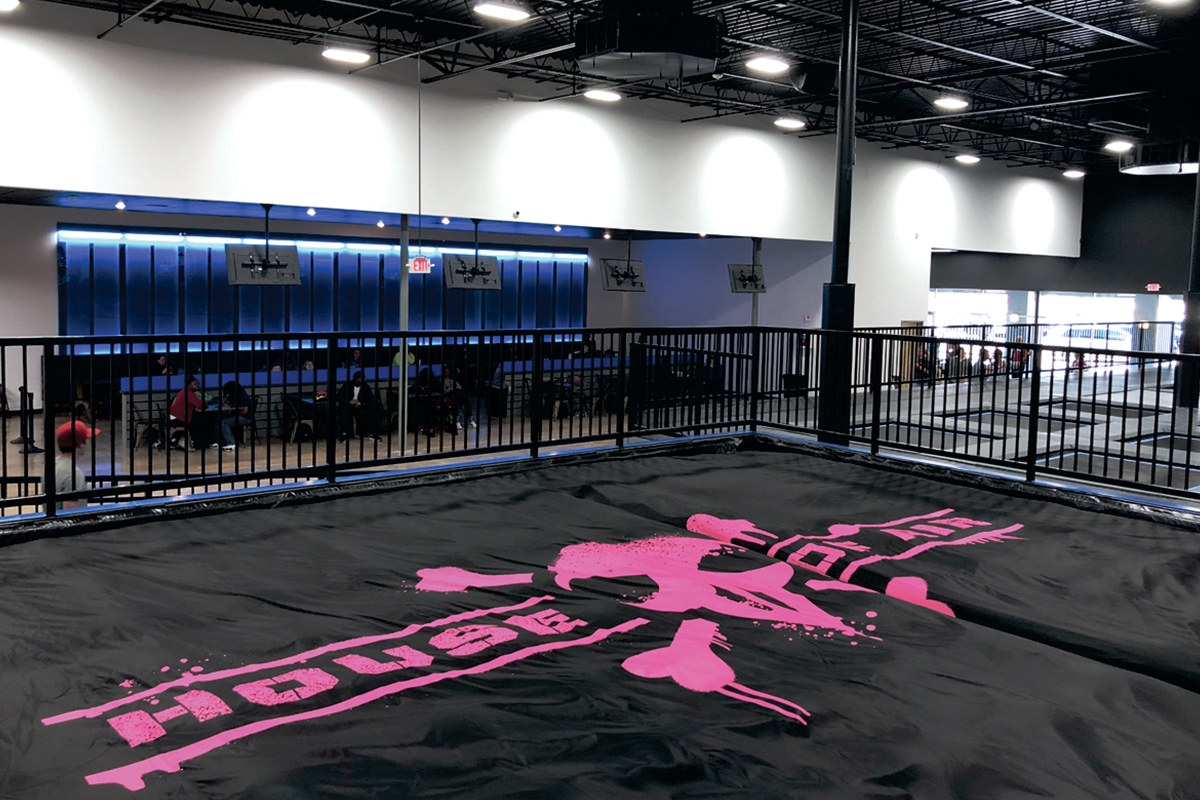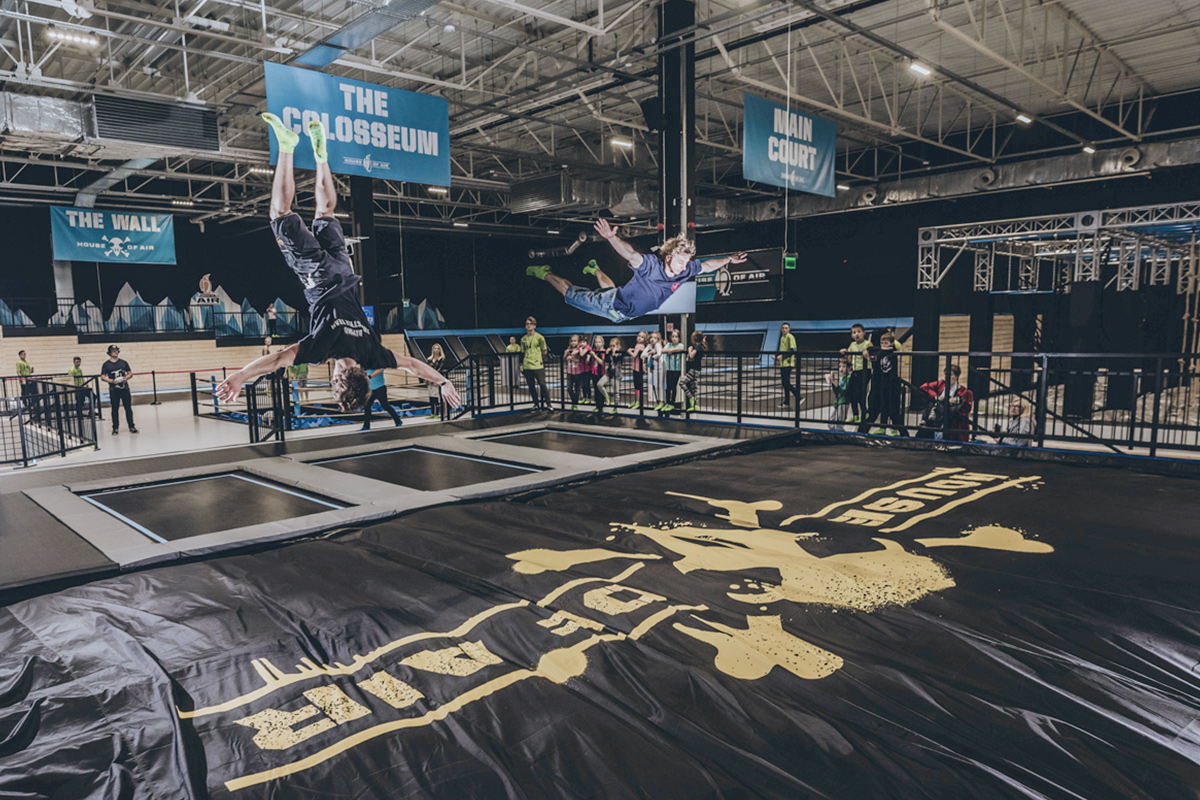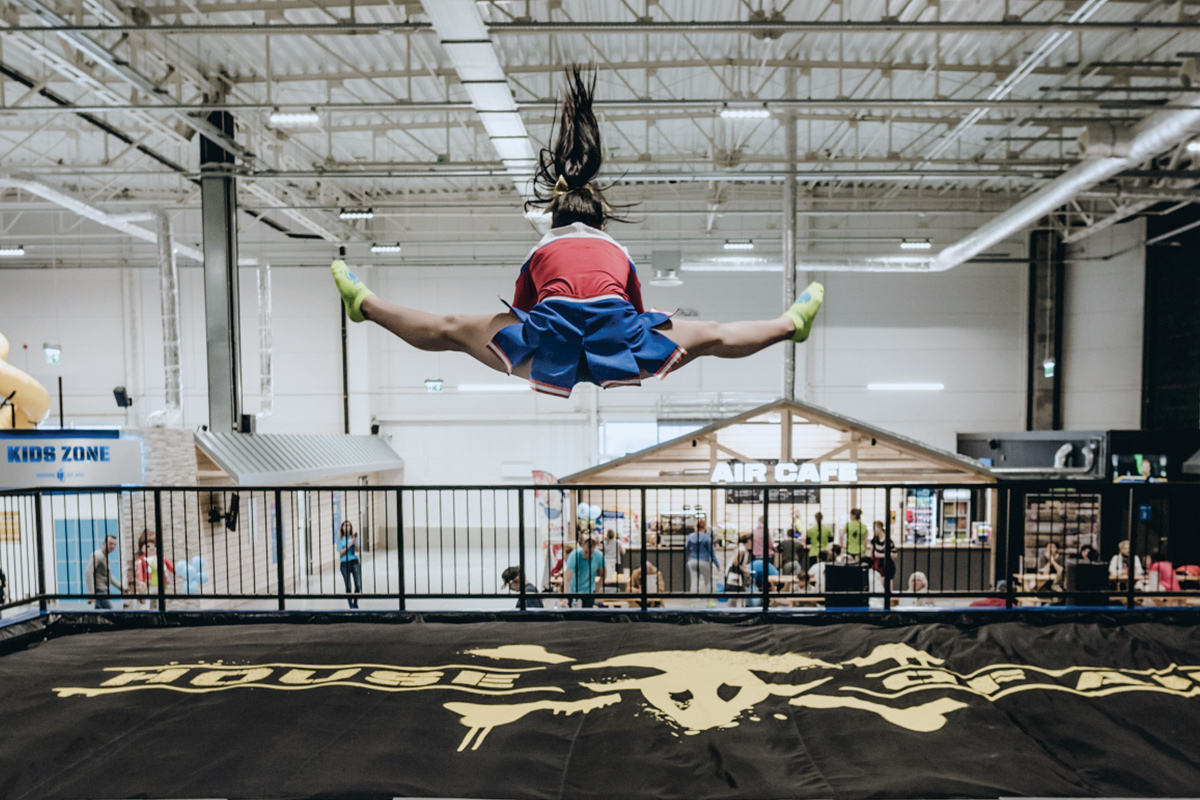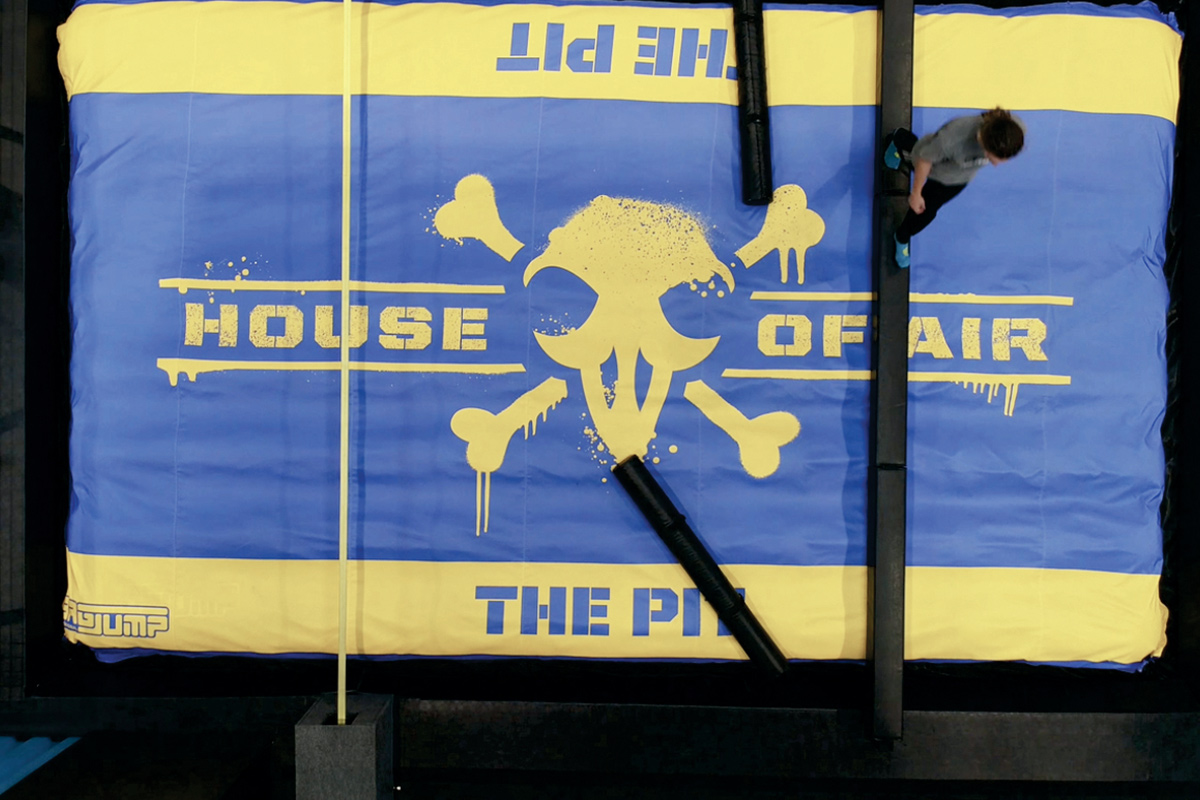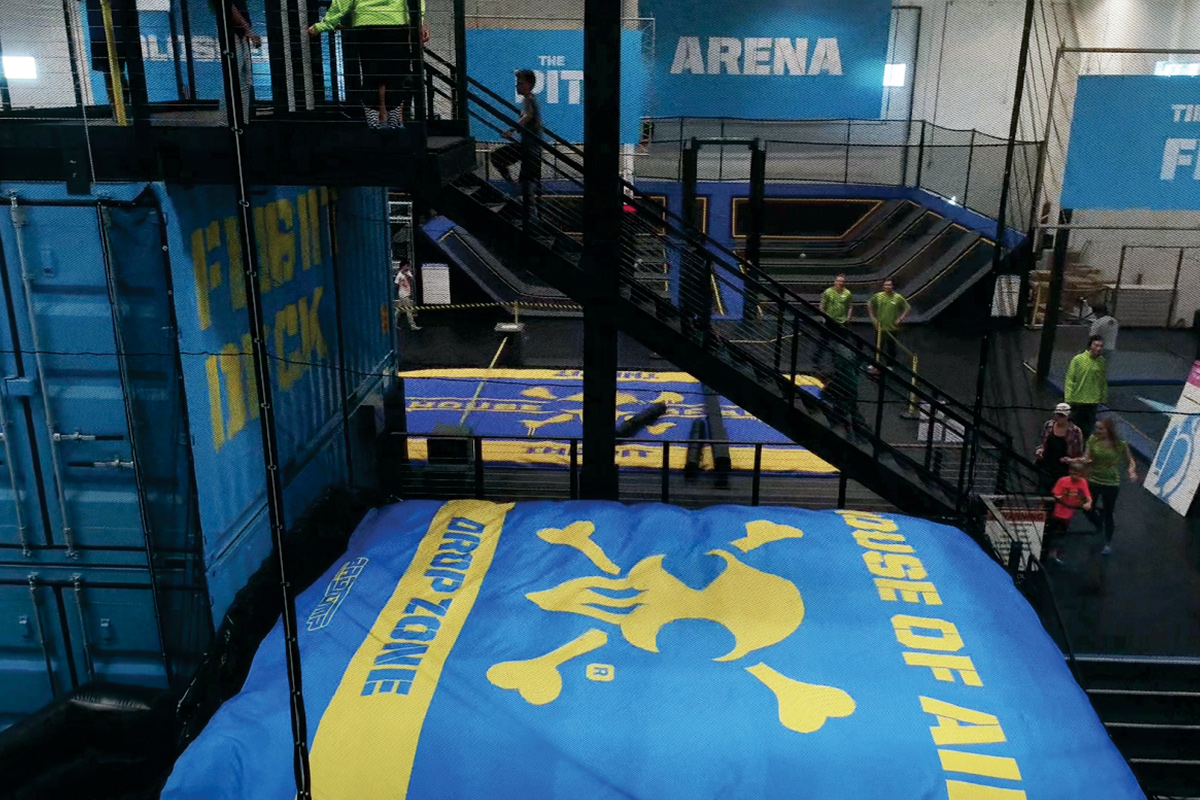 The trampoline park industry was built on the concept of allowing families to enjoy active fun together. For this reason, Best American offers trampoline courts designed especially for younger guests. Our Kid Courts are tailor-made to fit your unique venue and offer guests of all ages the opportunity to enjoy your entertainment center.