Action Packed
Adrenaline
Attractions
Our Extreme Attractions elevate your family entertainment center by offering innovative elements that capture the attention of consumers seeking an adrenaline-based adventure. These attractions are custom designed to fit your venue's space and bring an exciting element that many entertainment centers don't offer.
Best American Extreme Attractions are designed to be family-friendly and provide a thrilling and memorable experience that your guests won't forget. Each attraction provides a unique adrenaline-based adventure that the entire family can enjoy. Our family-friendly cloud coaster and free fall attractions are custom designed into your facility and are perfect for indoor entertainment centers looking to provide an innovative attraction.
The Cloud Coaster is the only cart-less zipline roller coaster on the market. This suspended roller coaster uses low voltage lift technology and magnetic braking to provide controlled speeds and an exhilarating ride that gives riders the sensation of rocketing through the air while the steel track glides effortlessly around turns. Our Cloud Coaster is American made, customizable, and exceeds ASTM standards. It can be integrated into indoor facilities, requires minimal maintenance, and is easy to operate.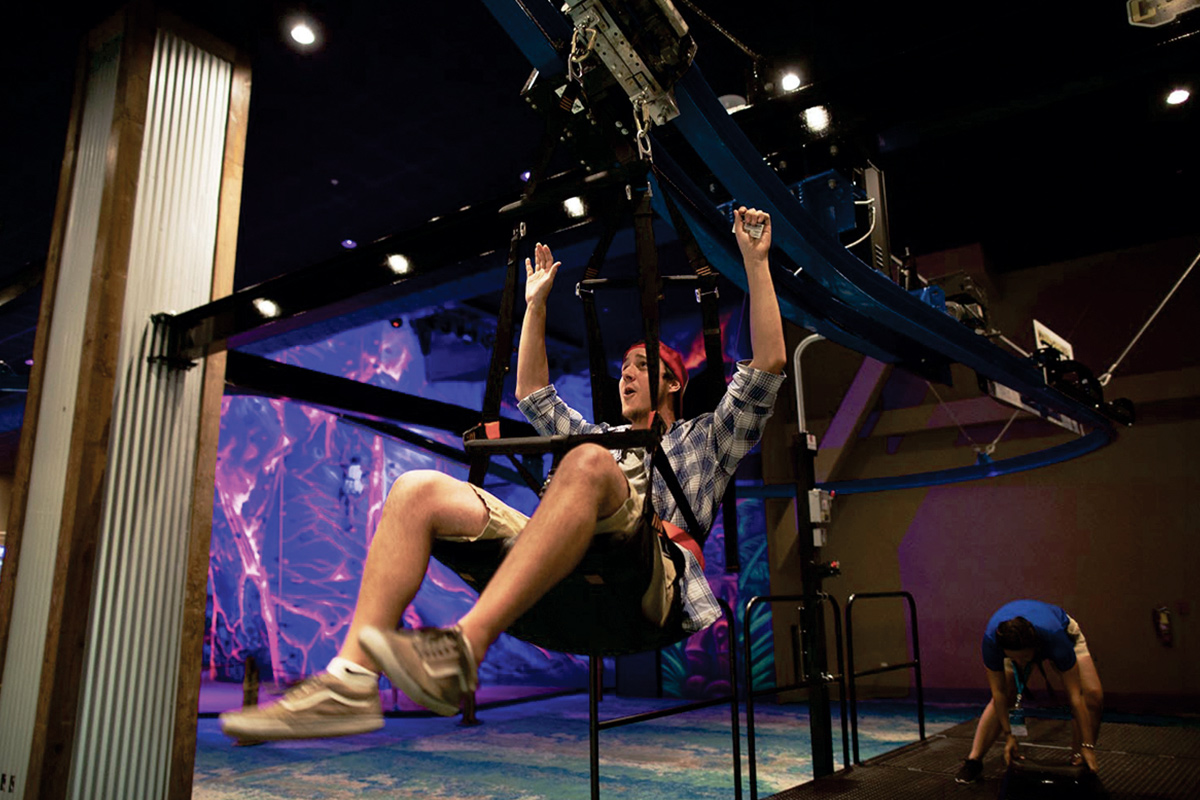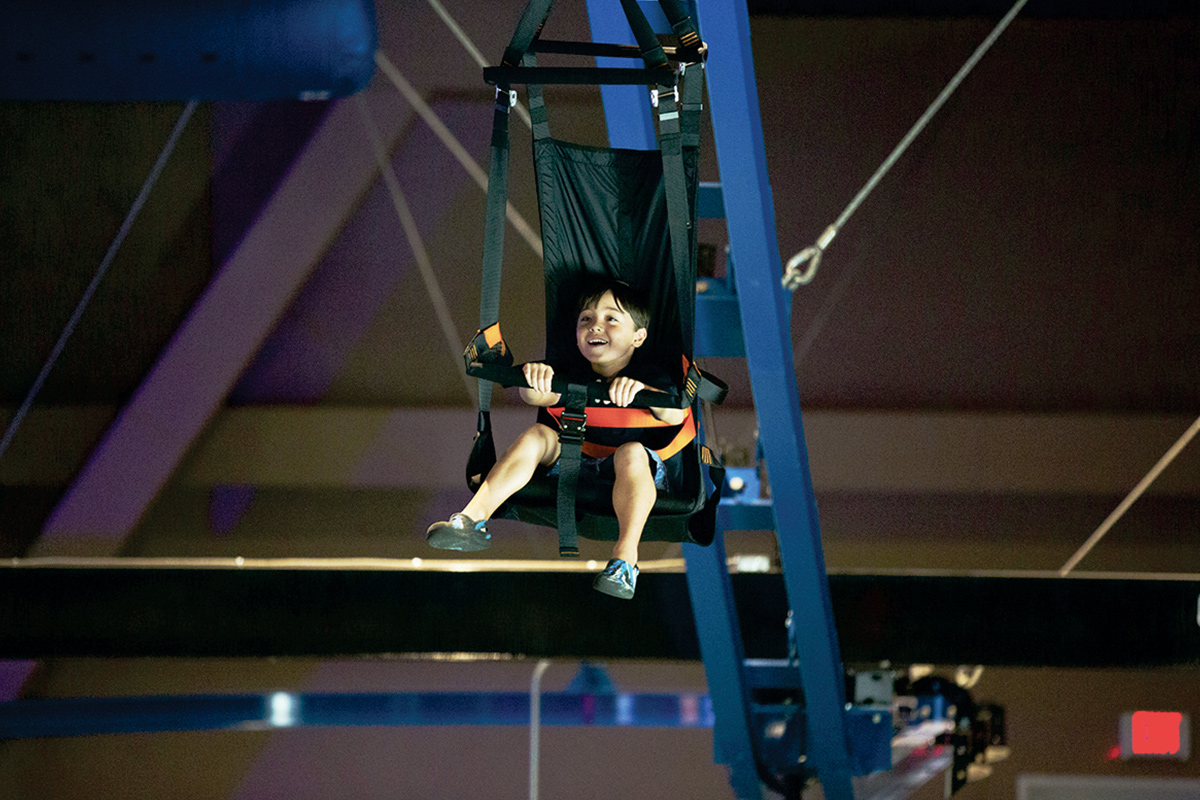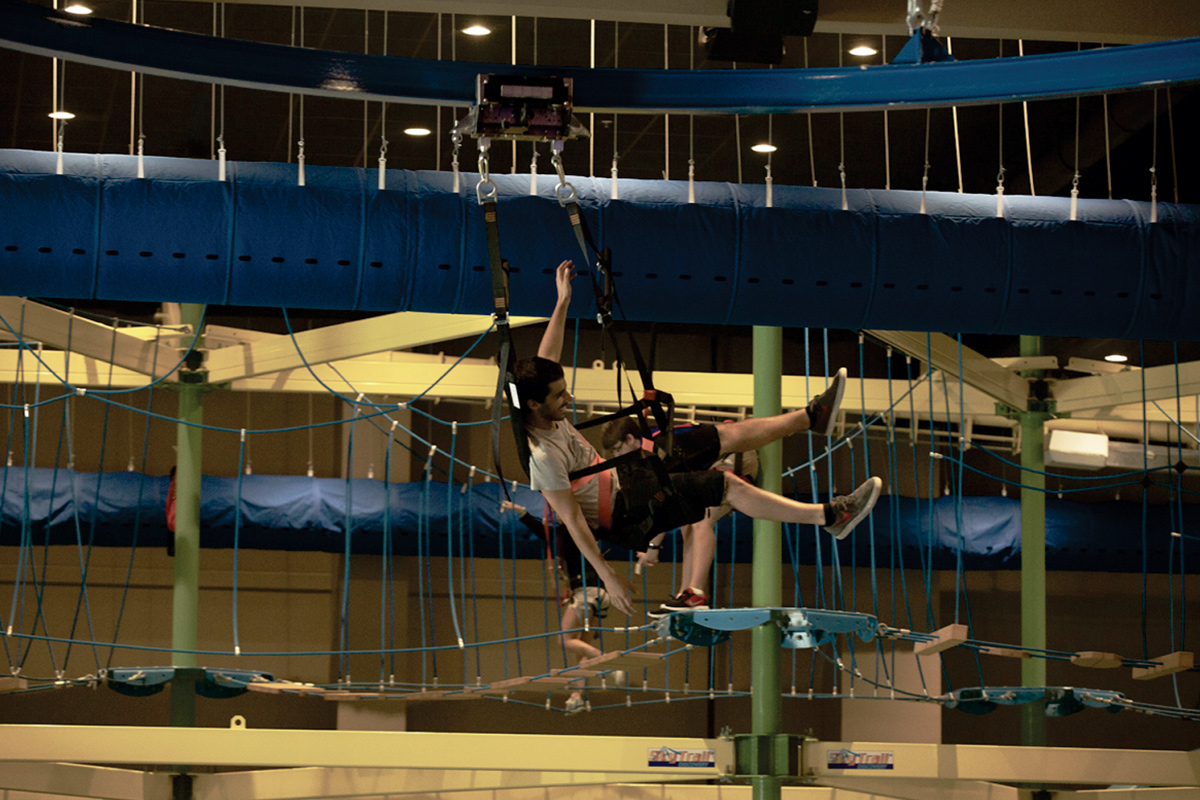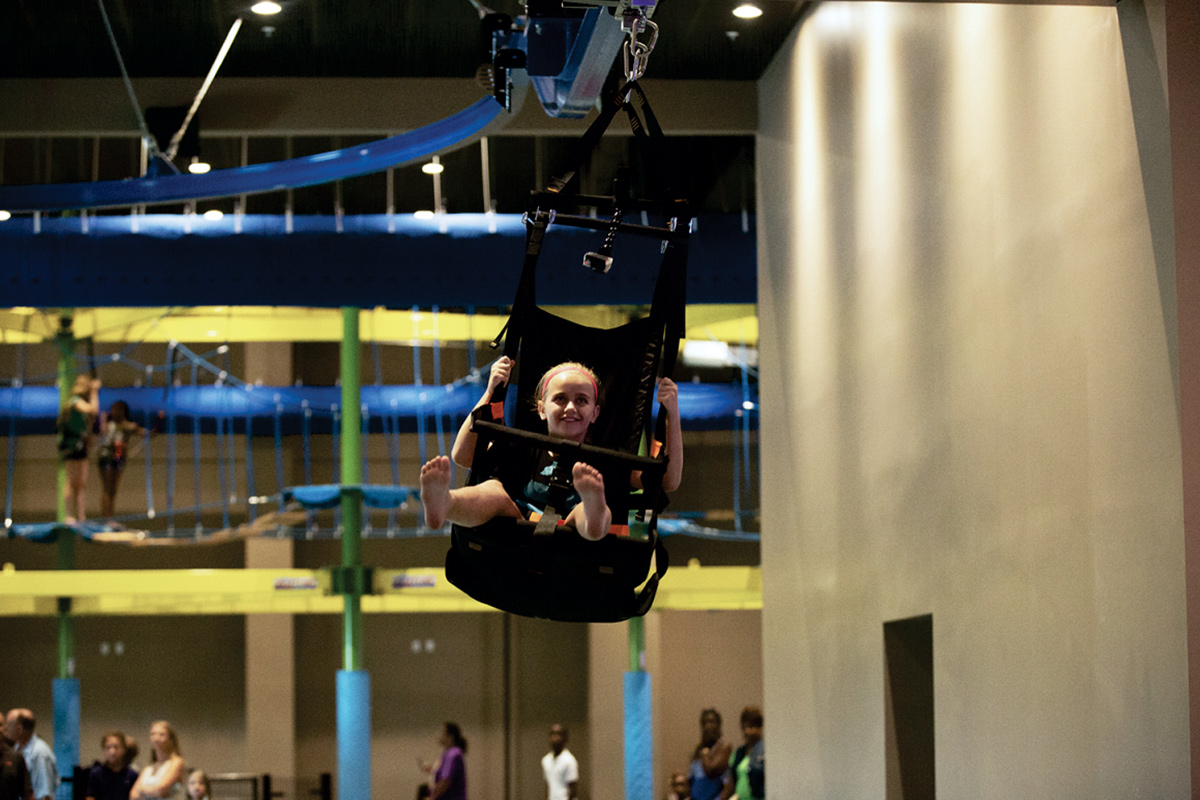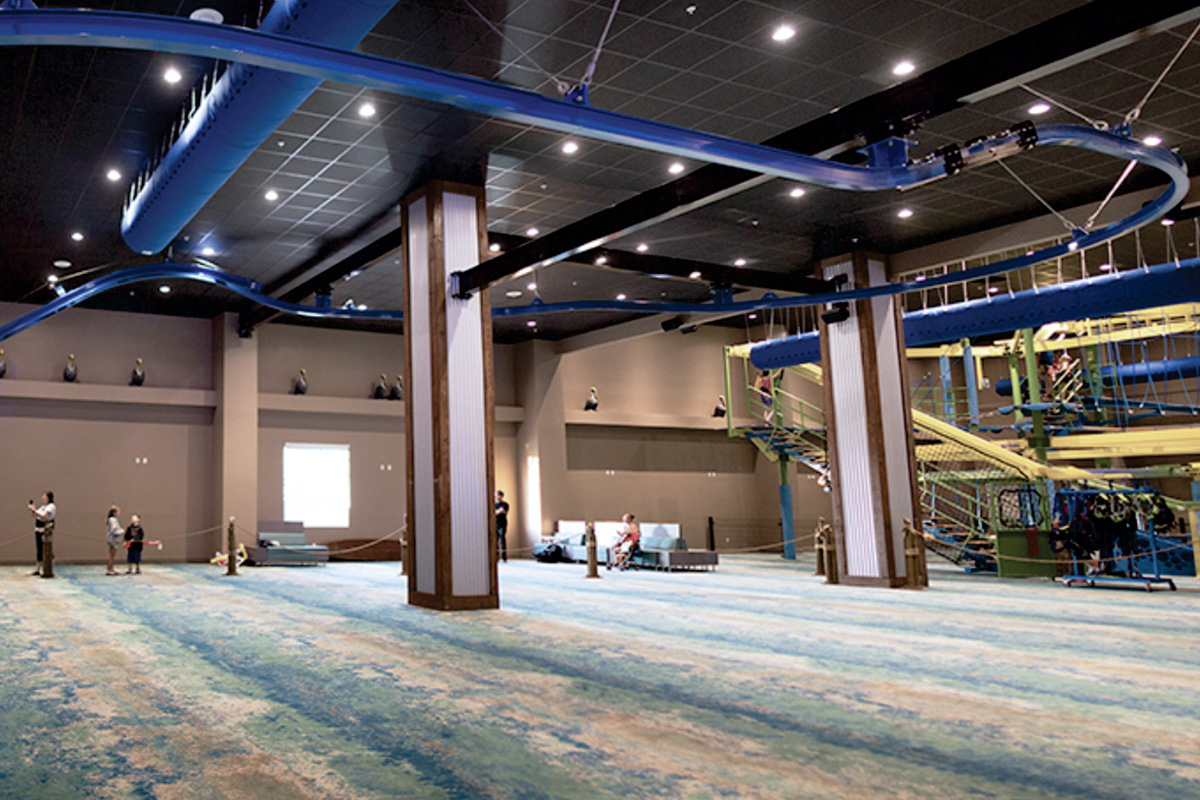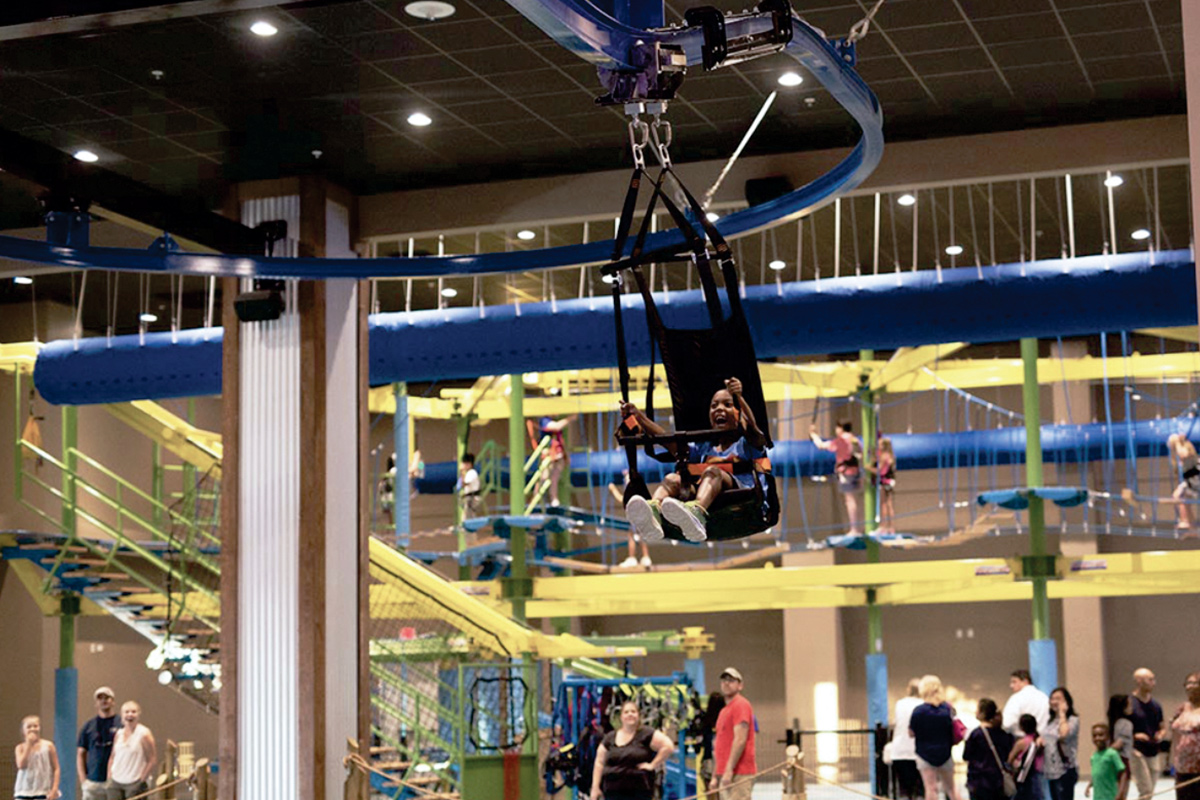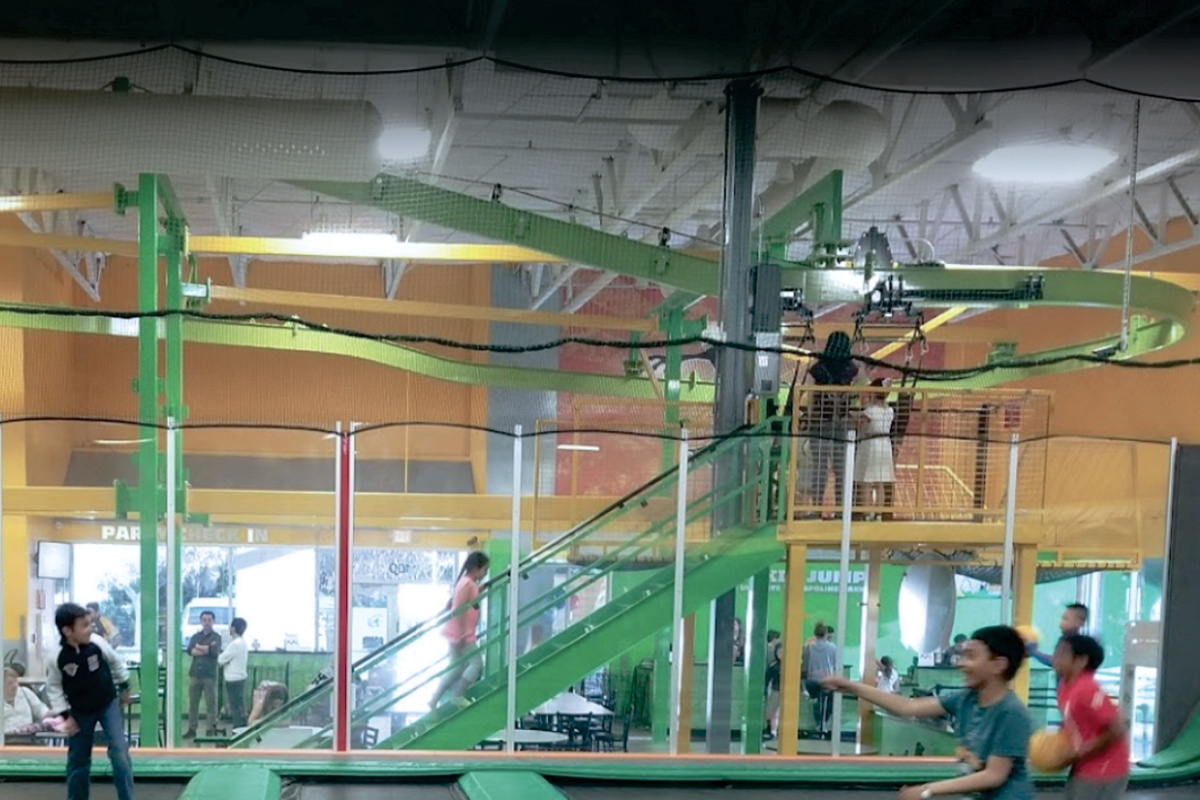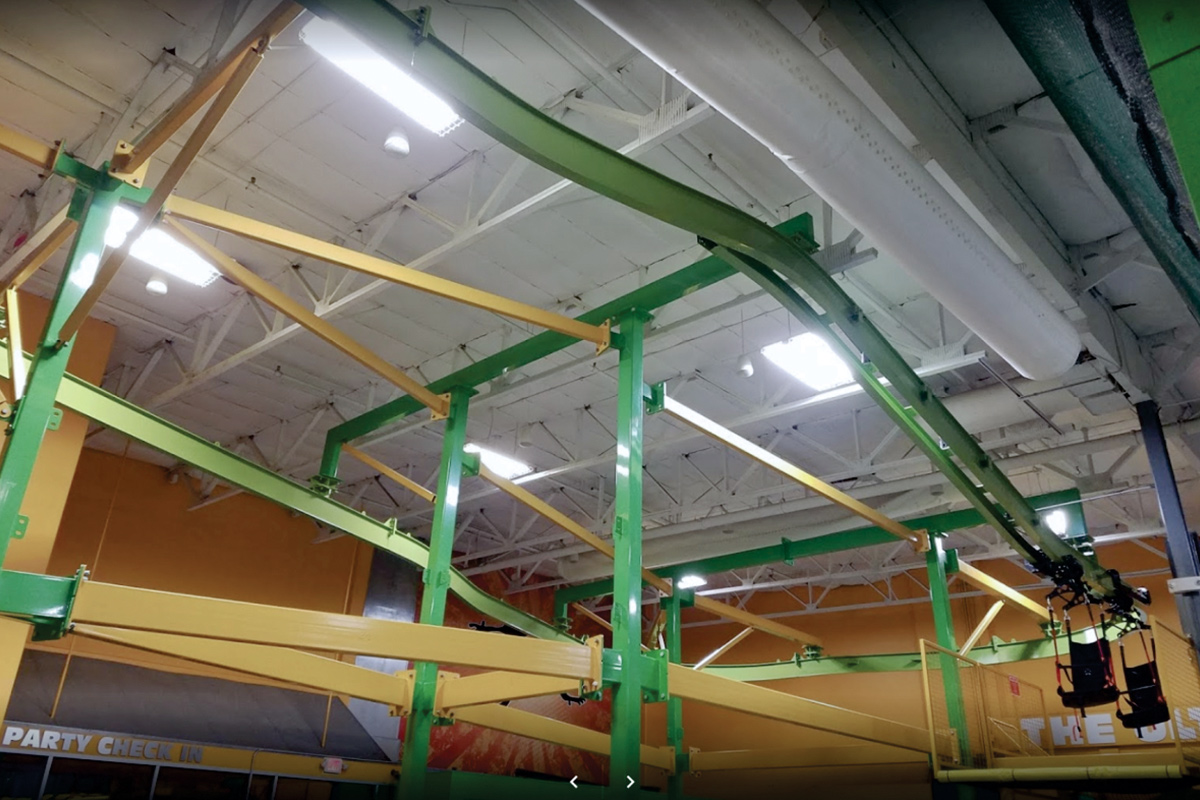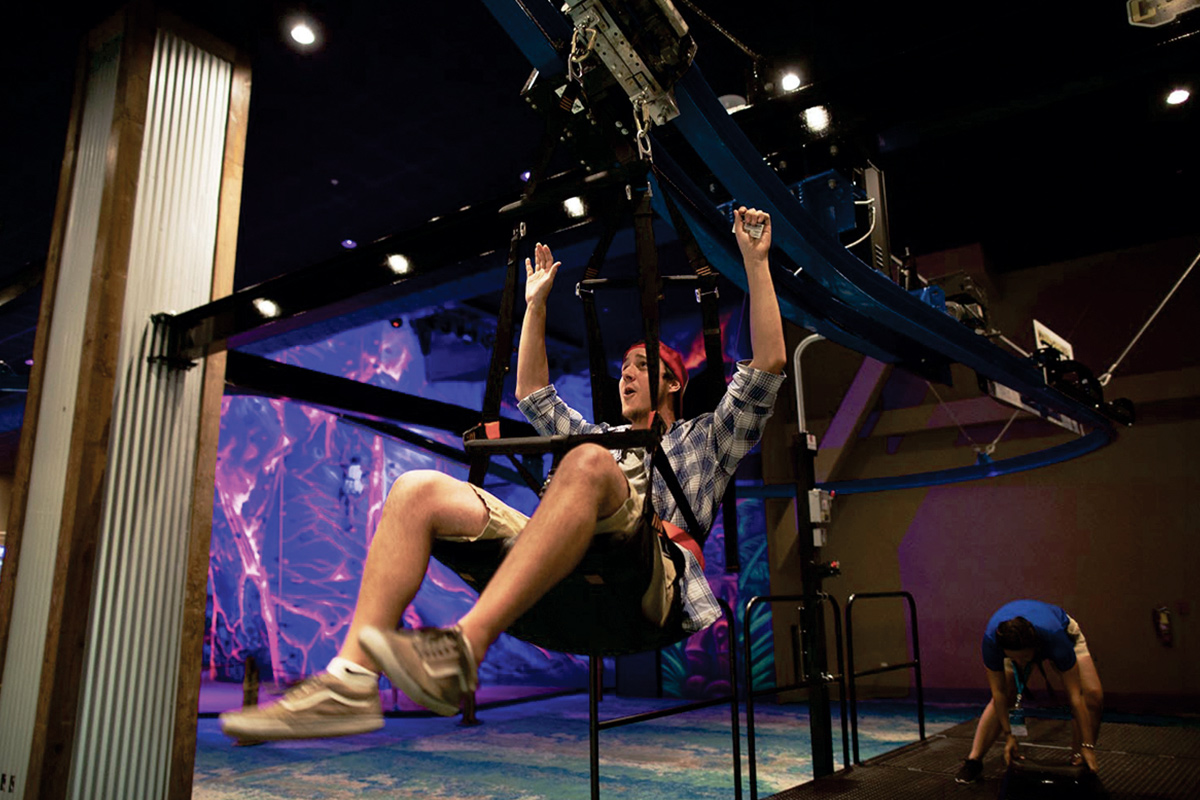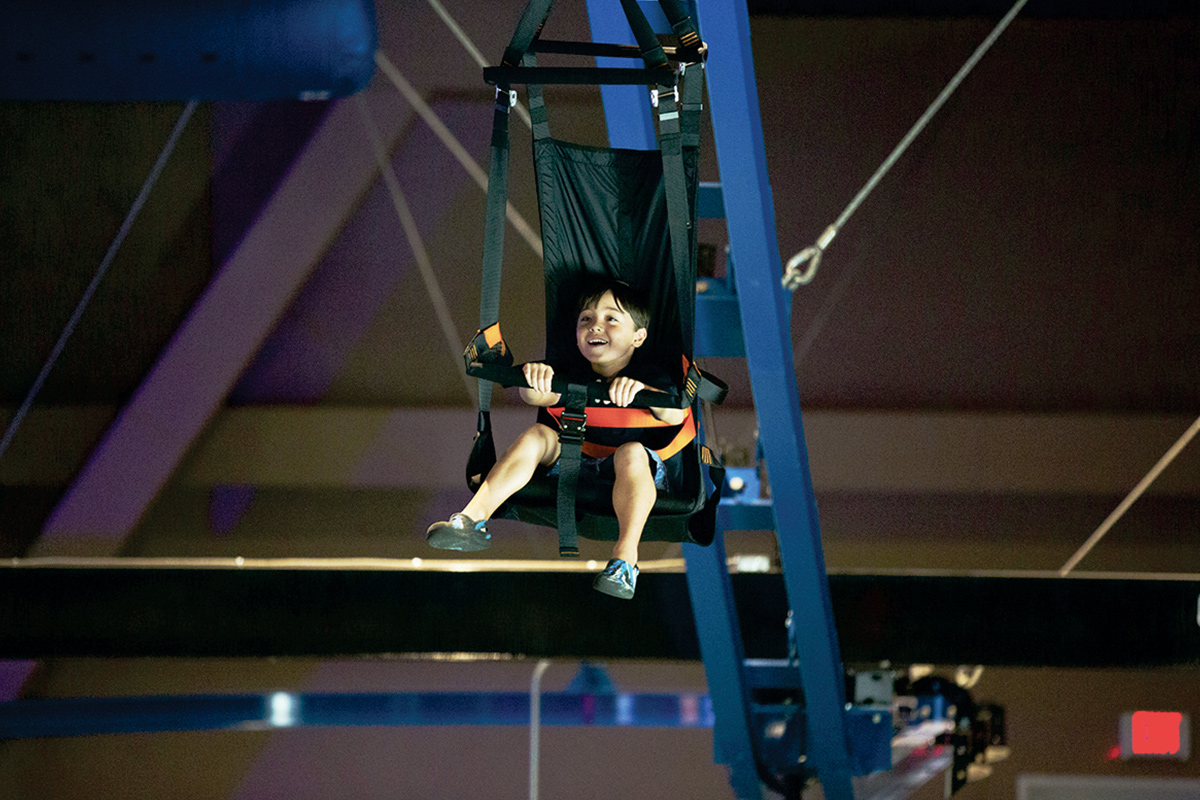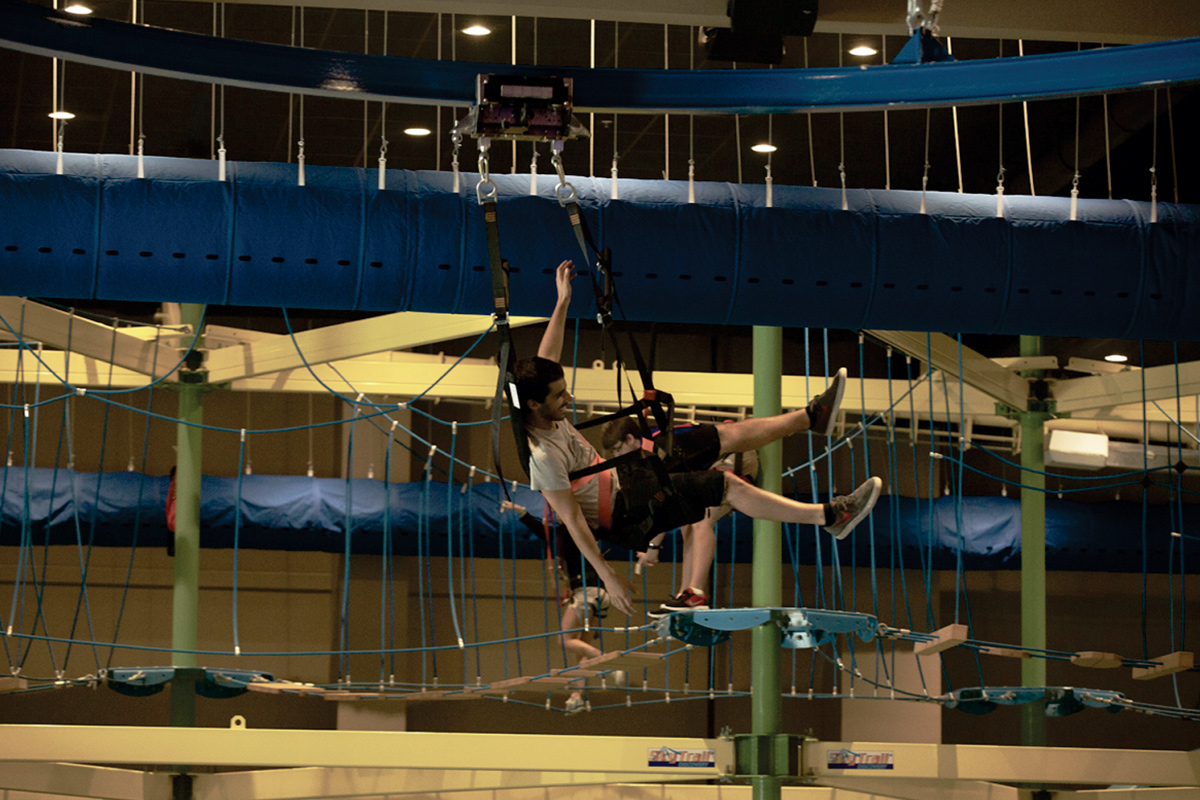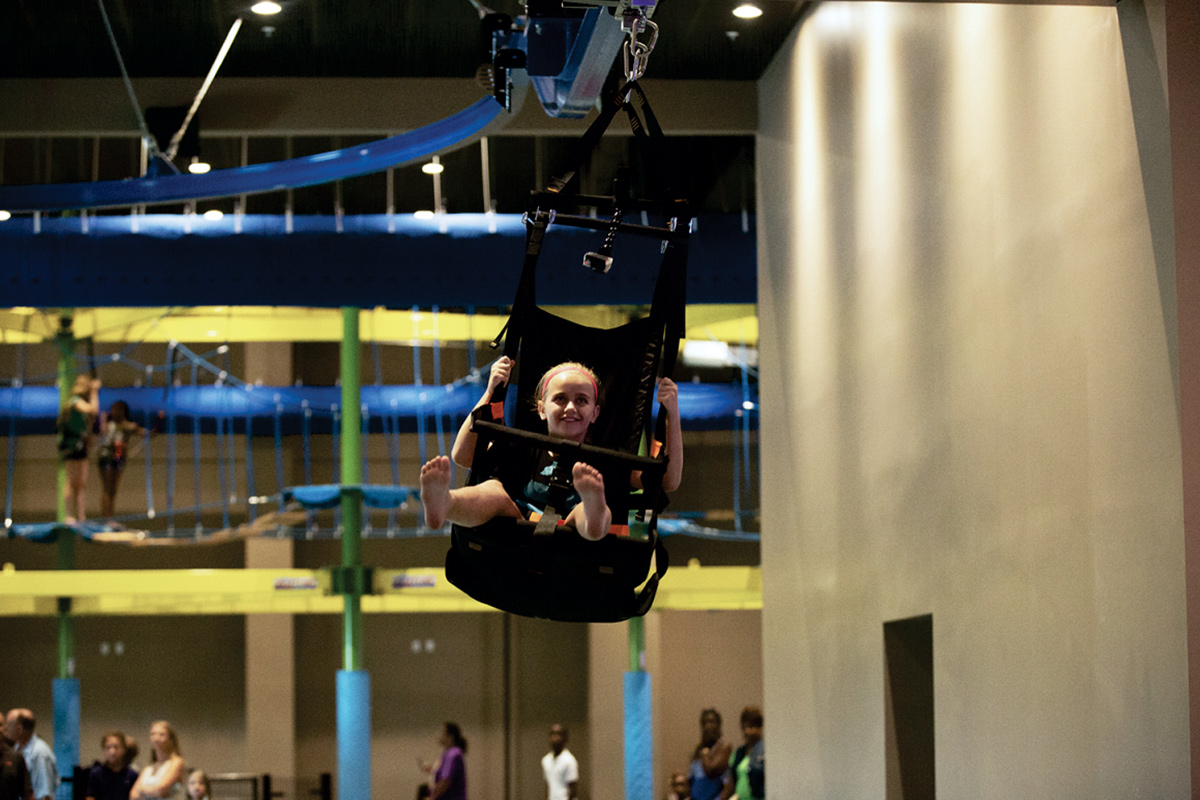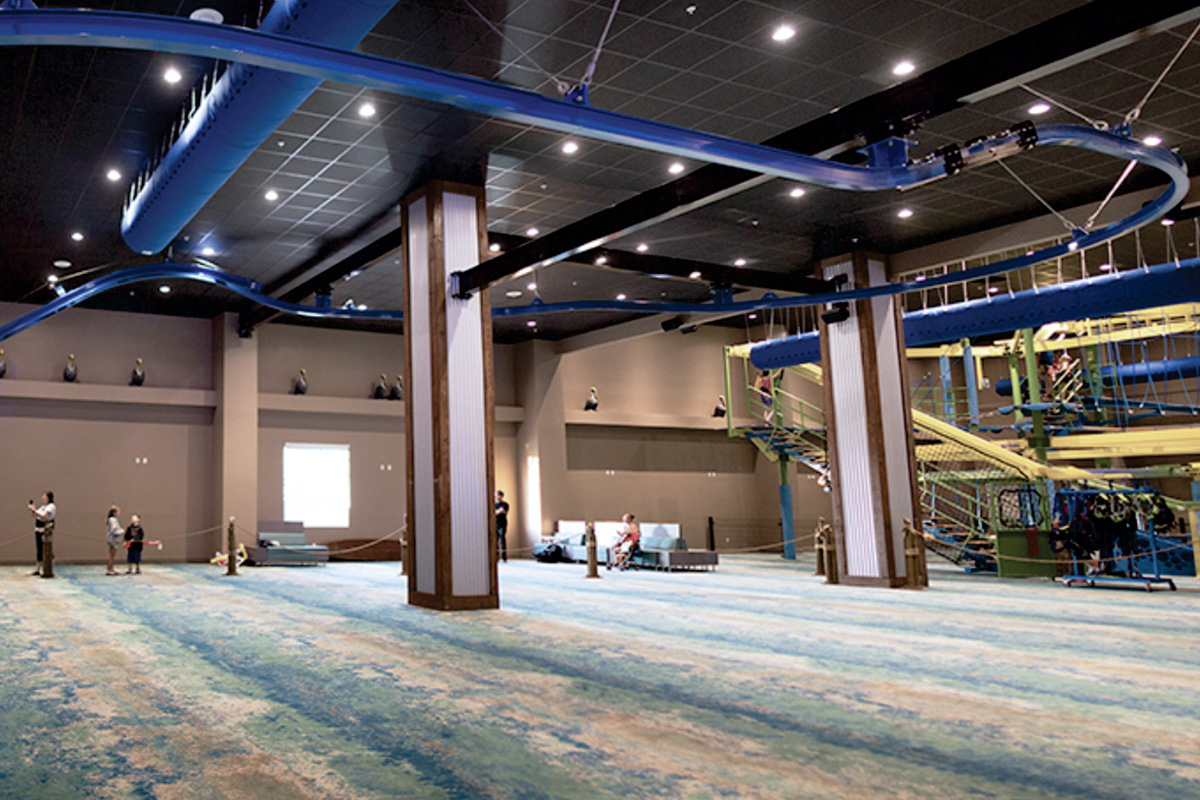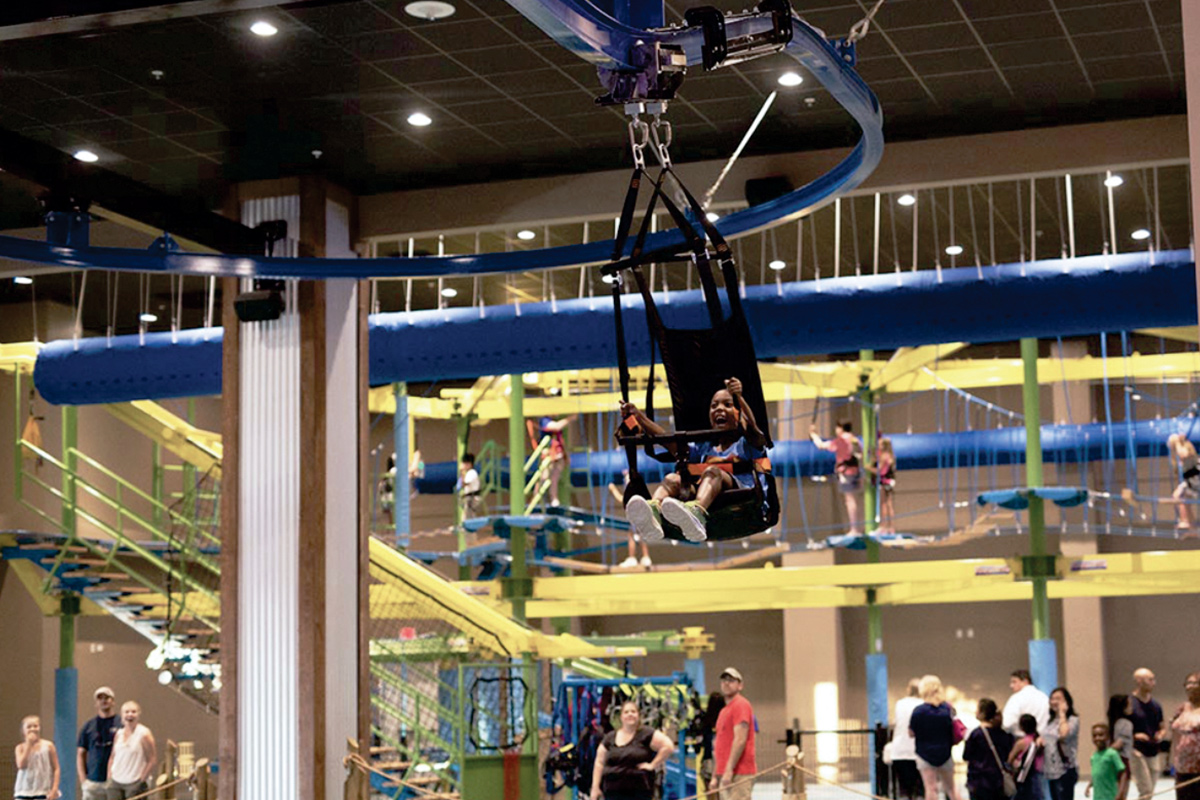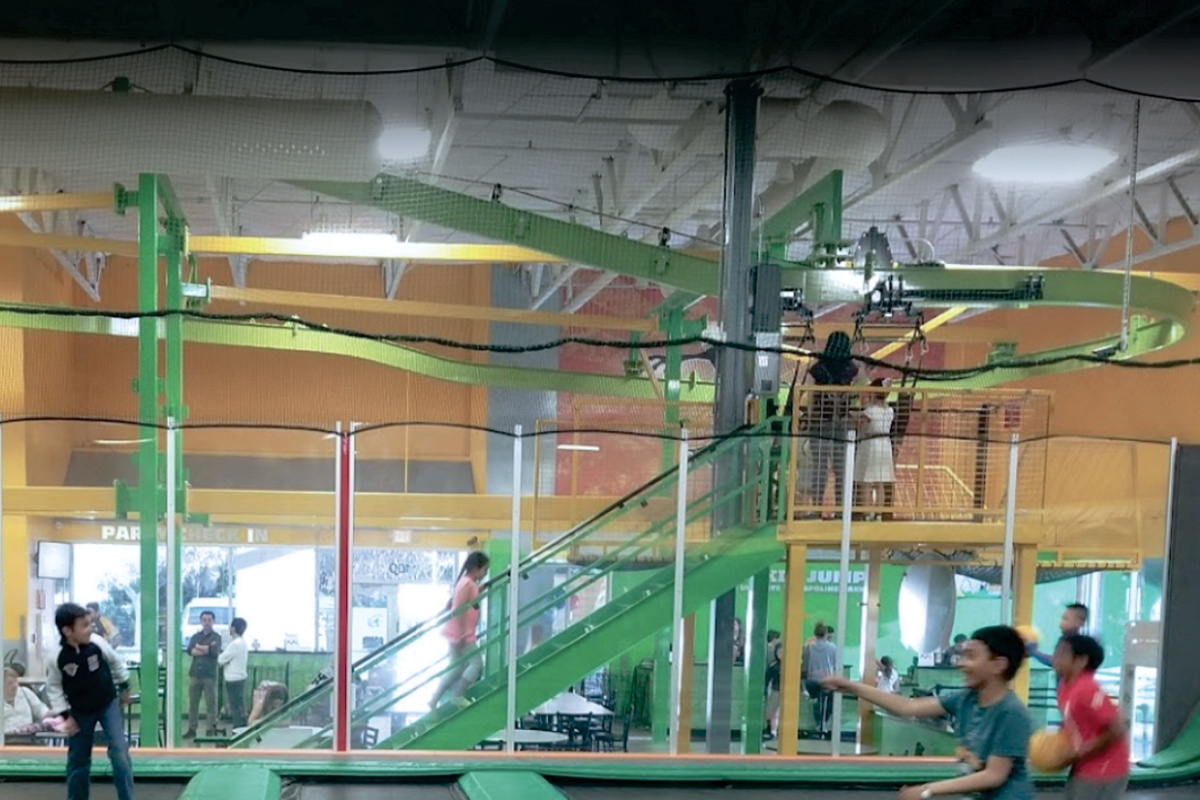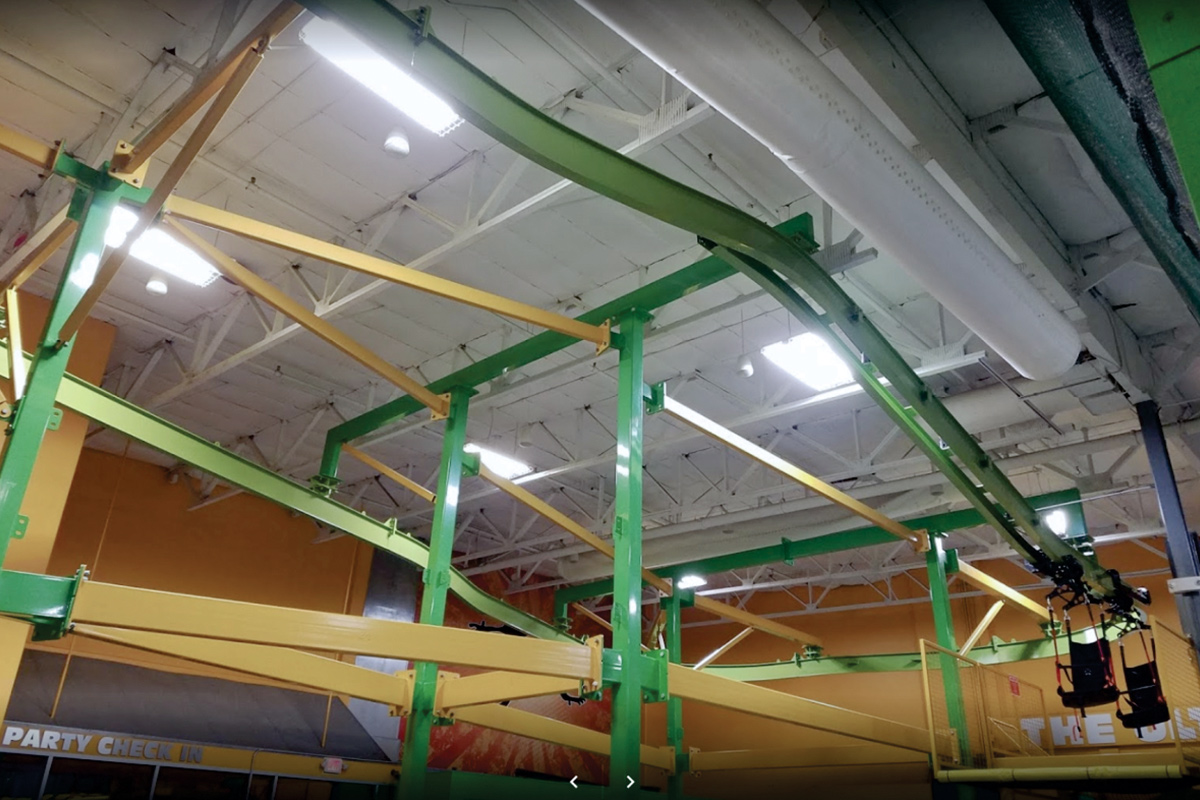 The Drop Zone allows guests to free fall 20 plus feet and land safely below on an Airbag. This cutting-edge attraction brings an adrenaline packed element to your entertainment center that many first and second-generation trampoline parks don't offer.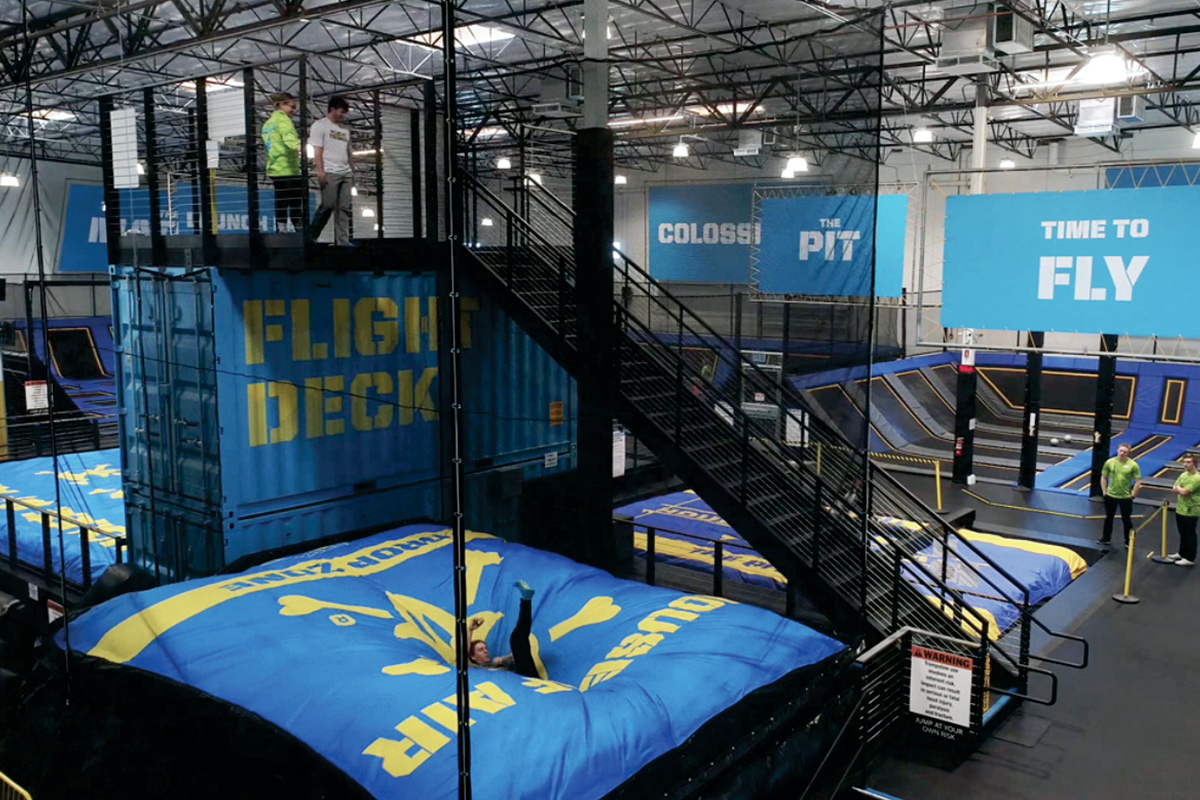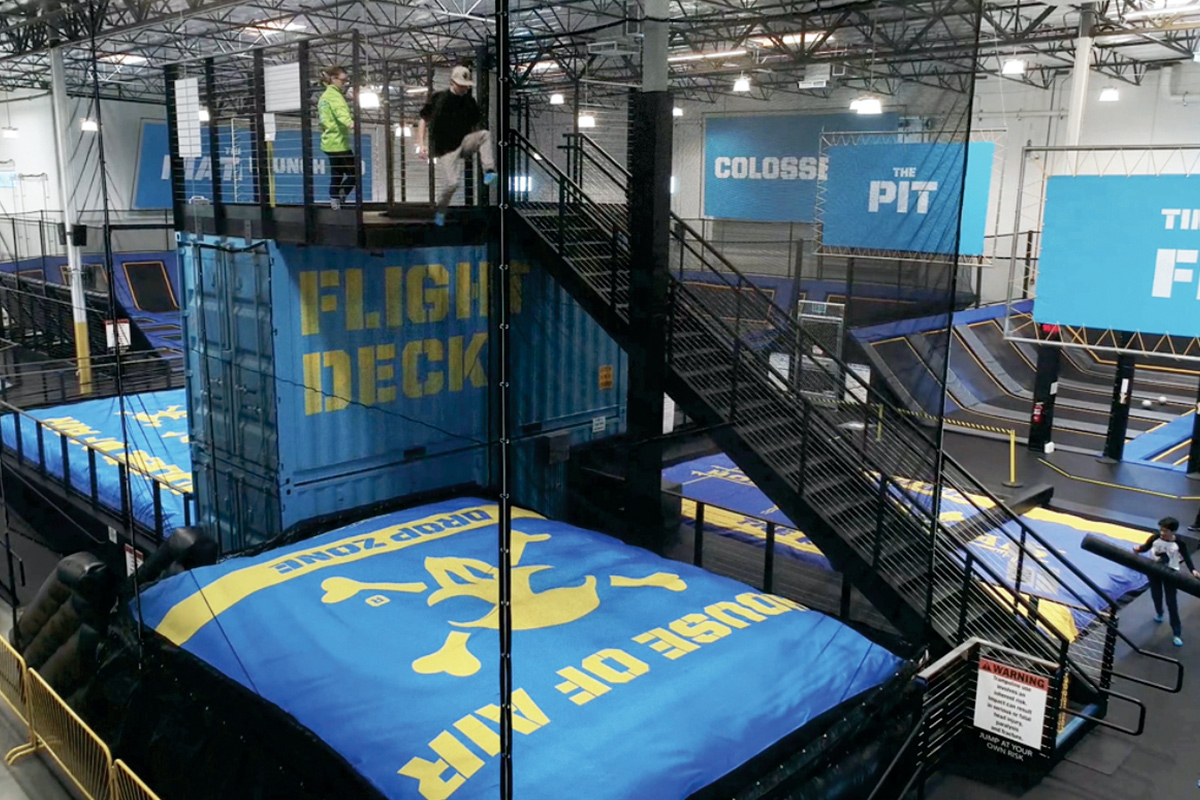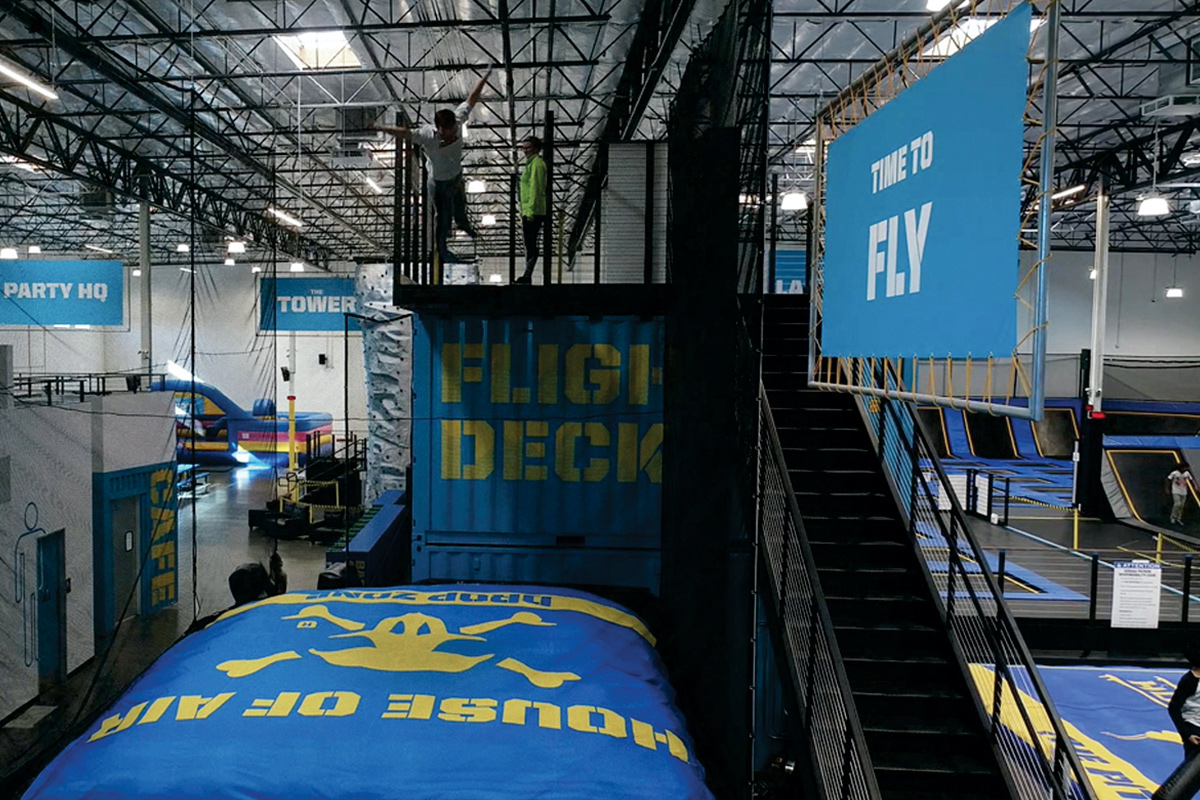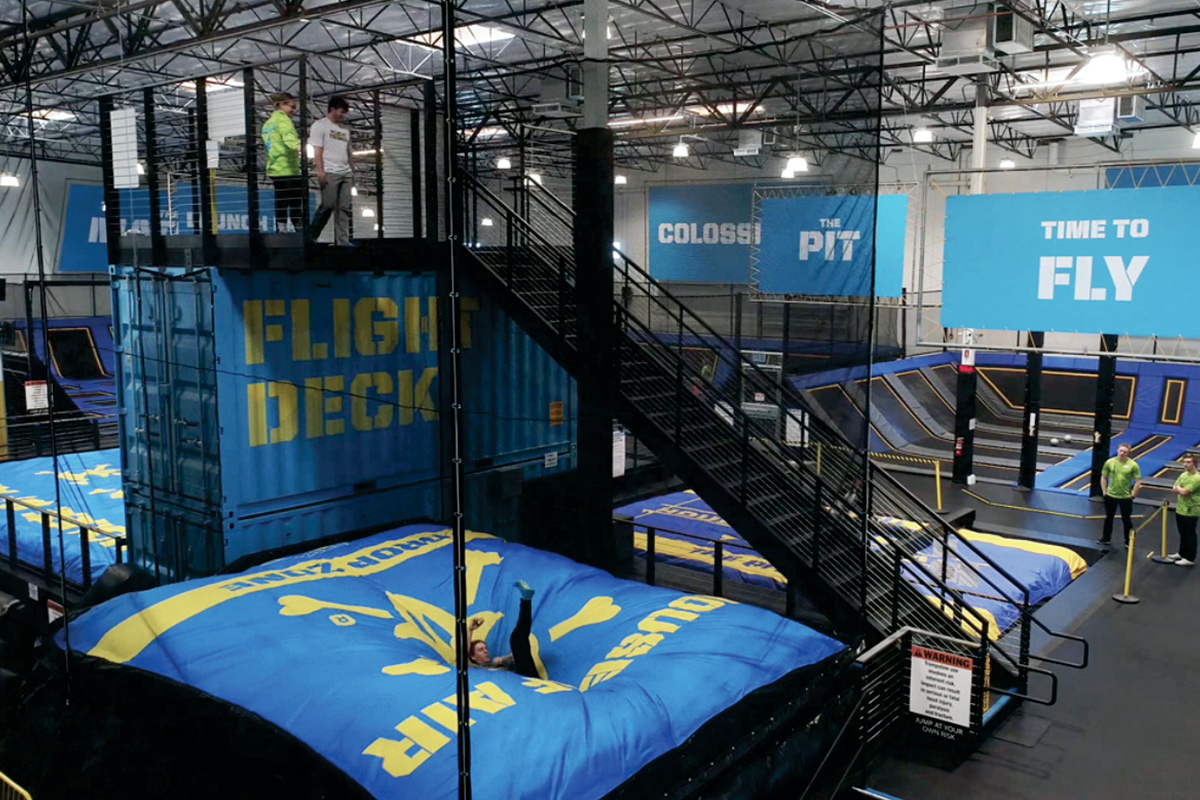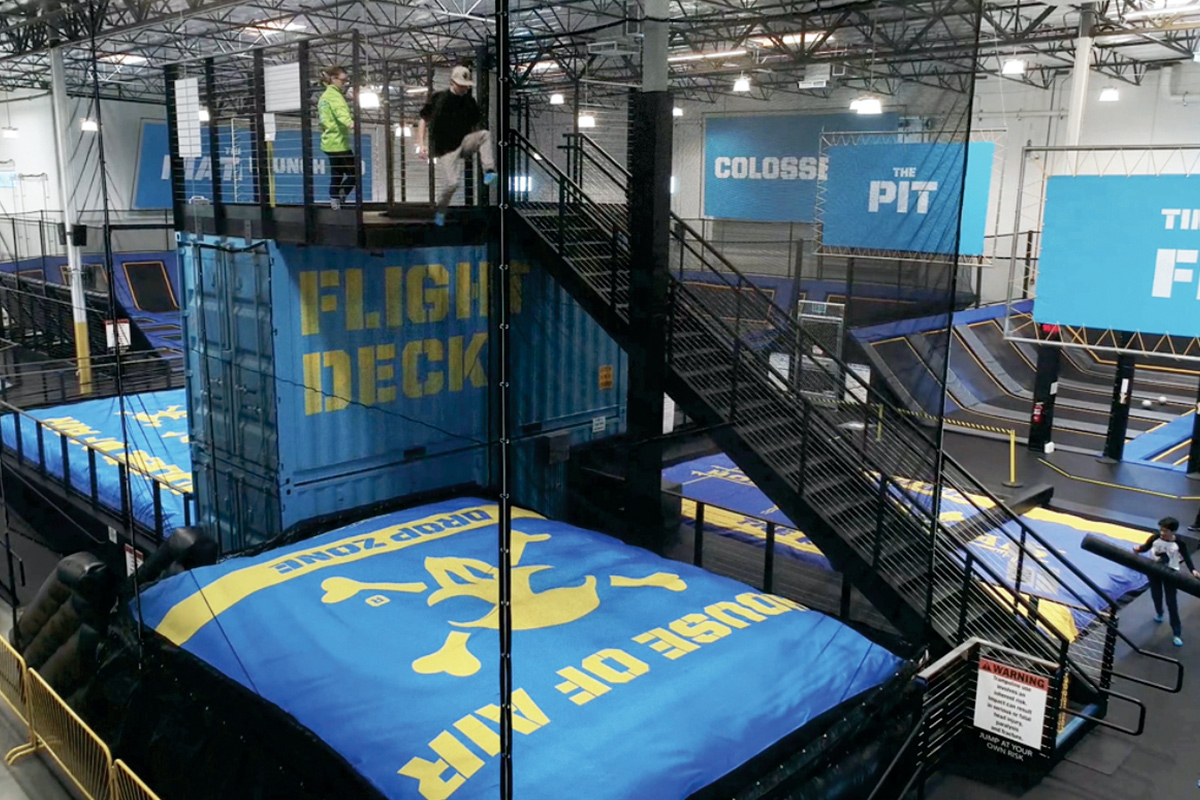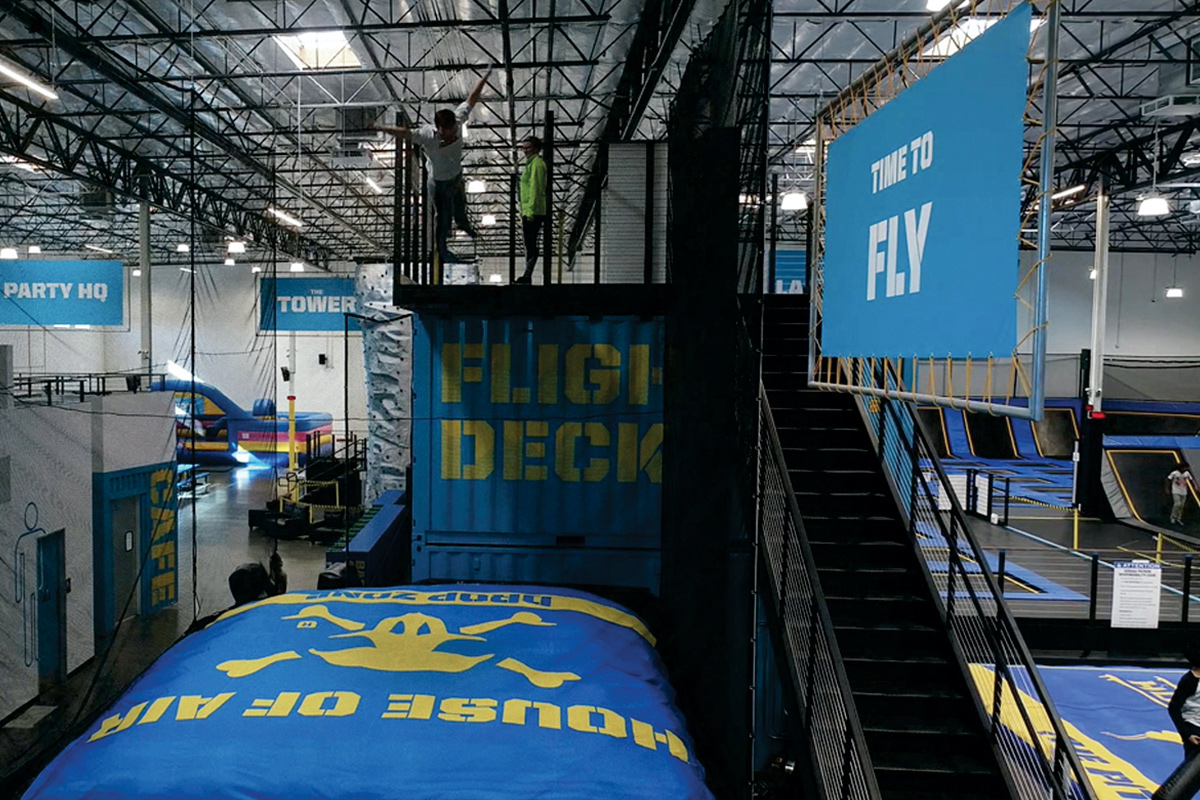 The Multi-Attraction Pit is a cost-effective and space-efficient way to incorporate a variety of challenging elements into your trampoline park. This fully customizable attraction is tailored to accommodate your specific needs, can include an array of elements that test the stability and balance of the challenger and can be paired with an Airbag or foam cubes as a landing surface. Multi-Attraction Pits often include a battle beam, a fidget ladder that tests the challengers balance and stability and a tight rope element, called the slack line.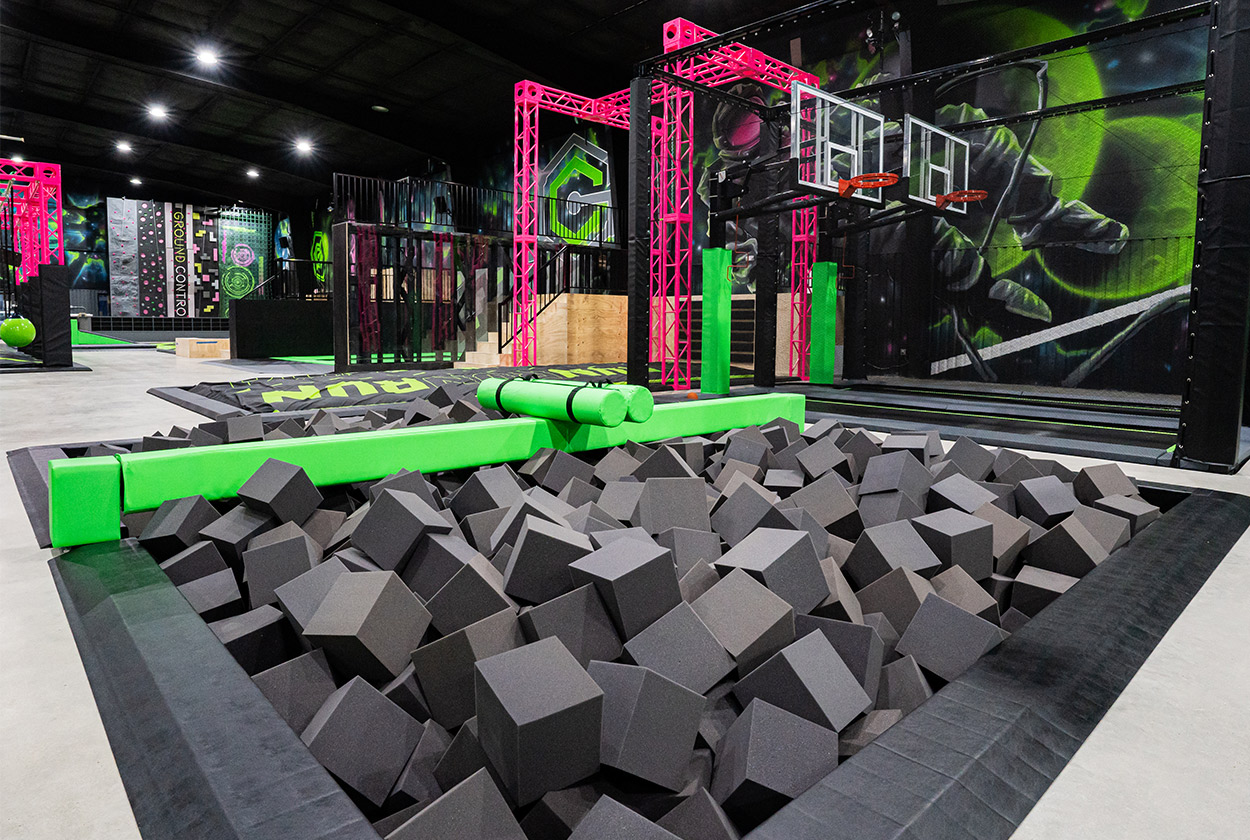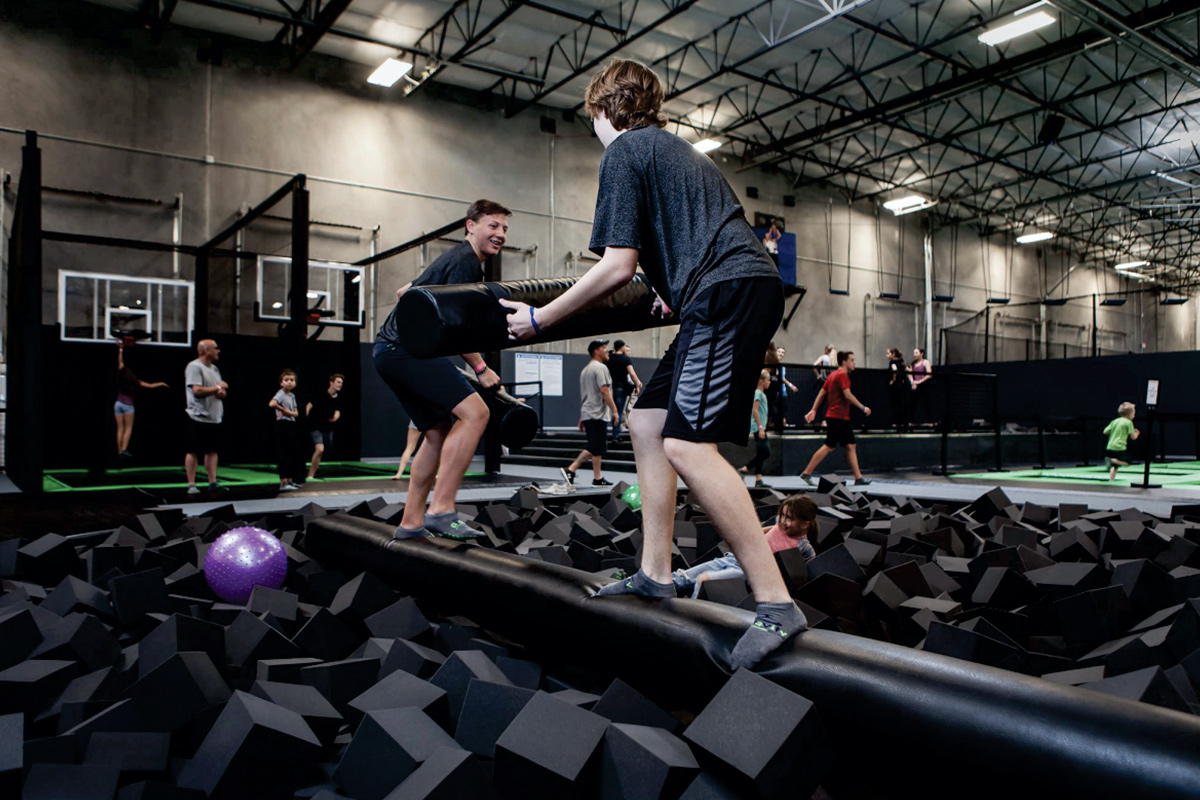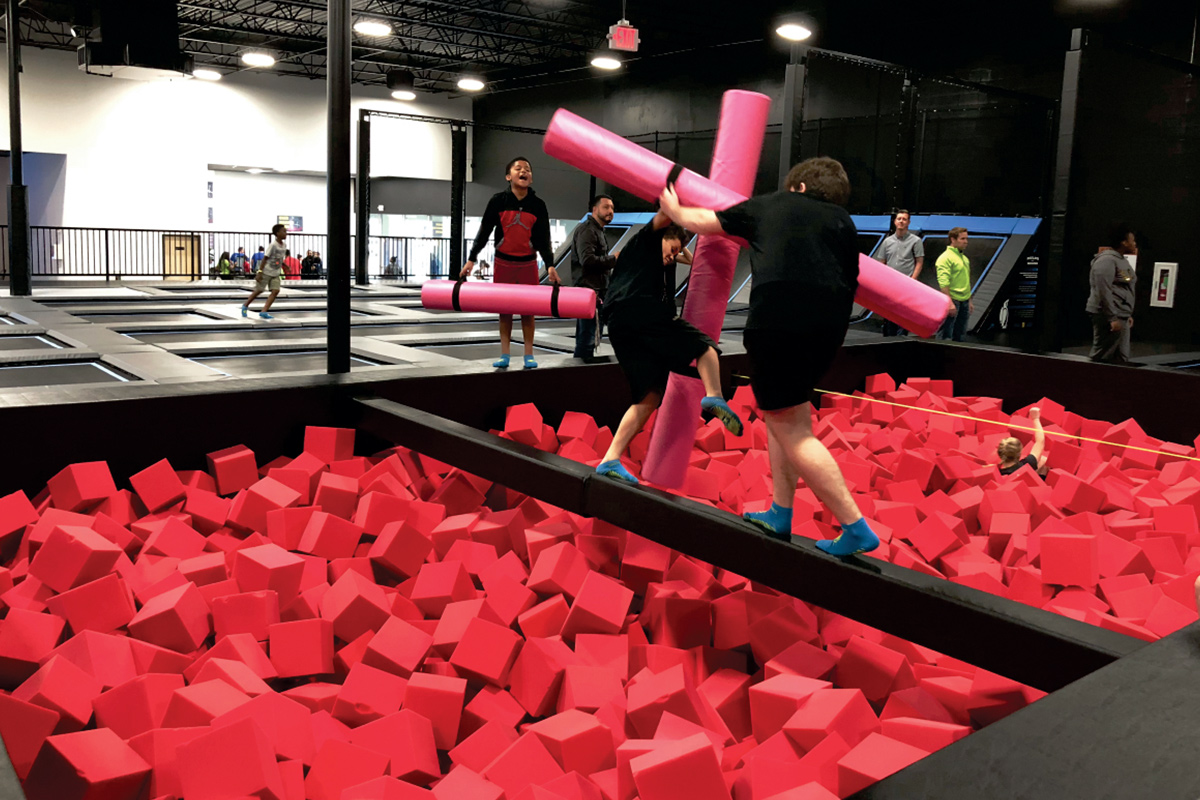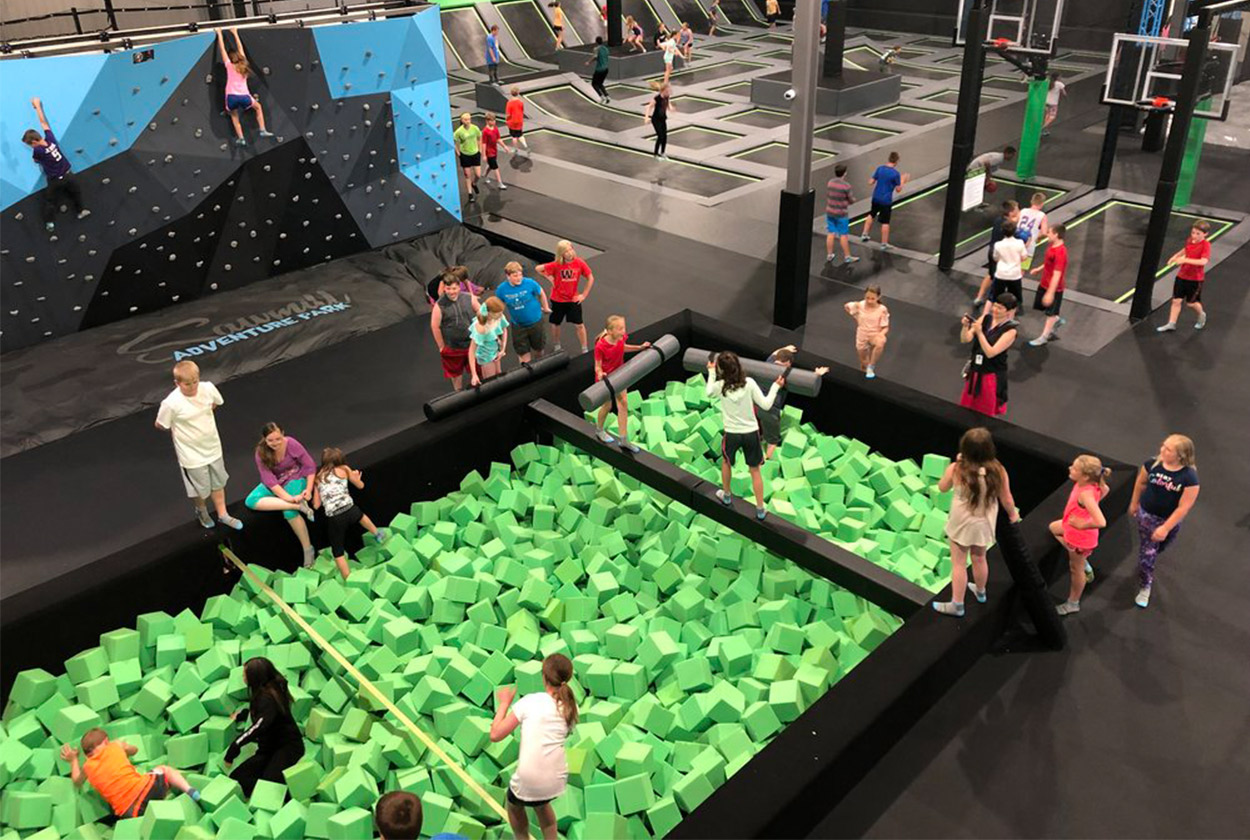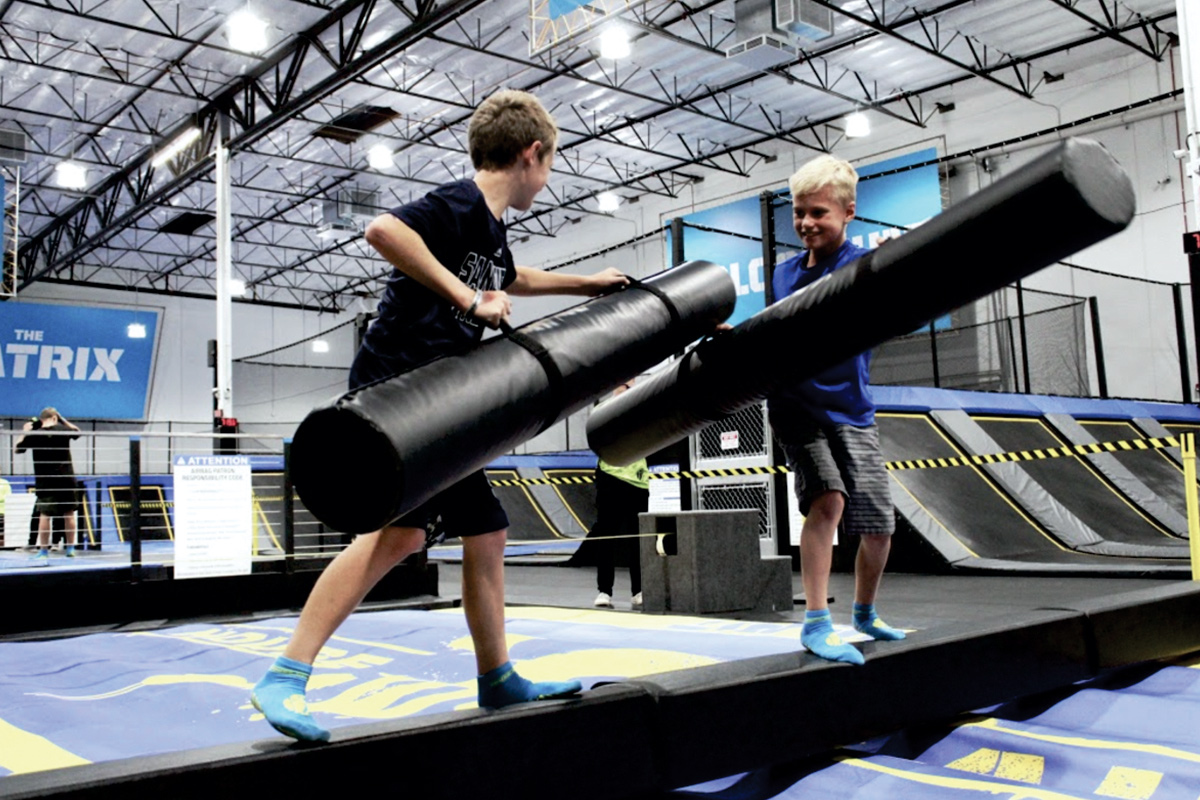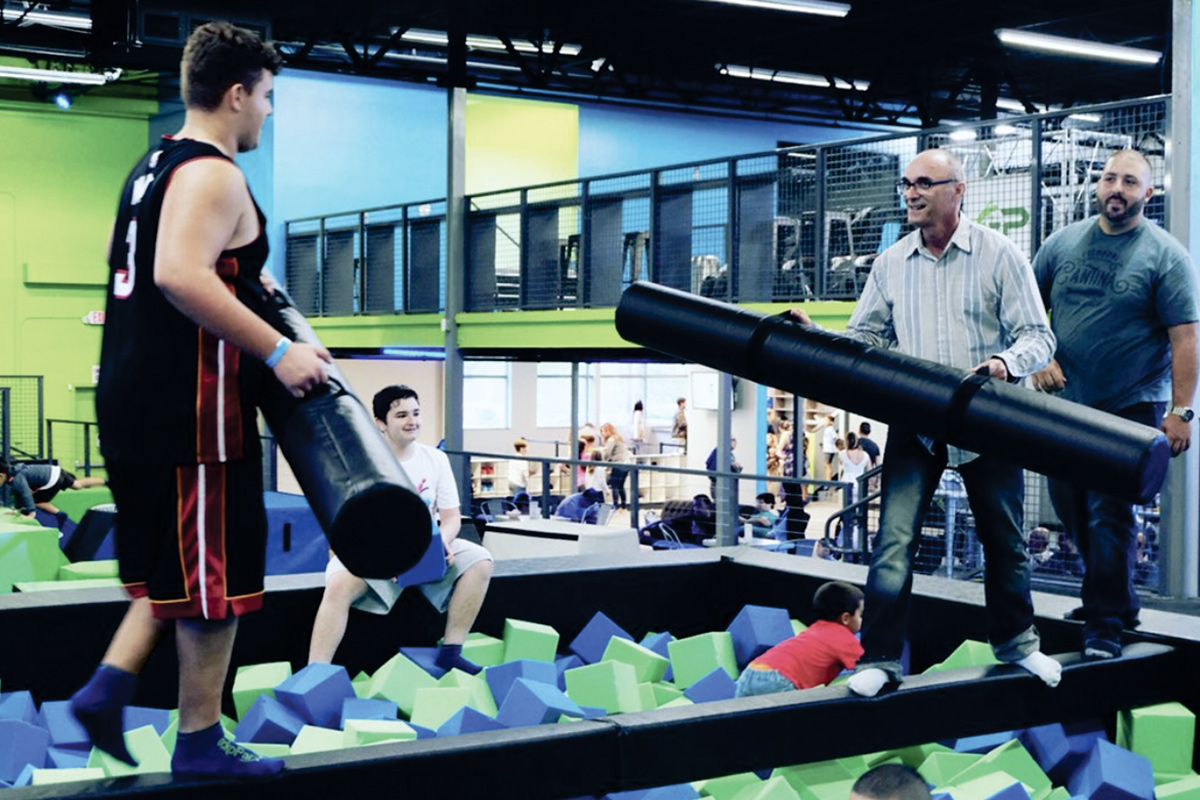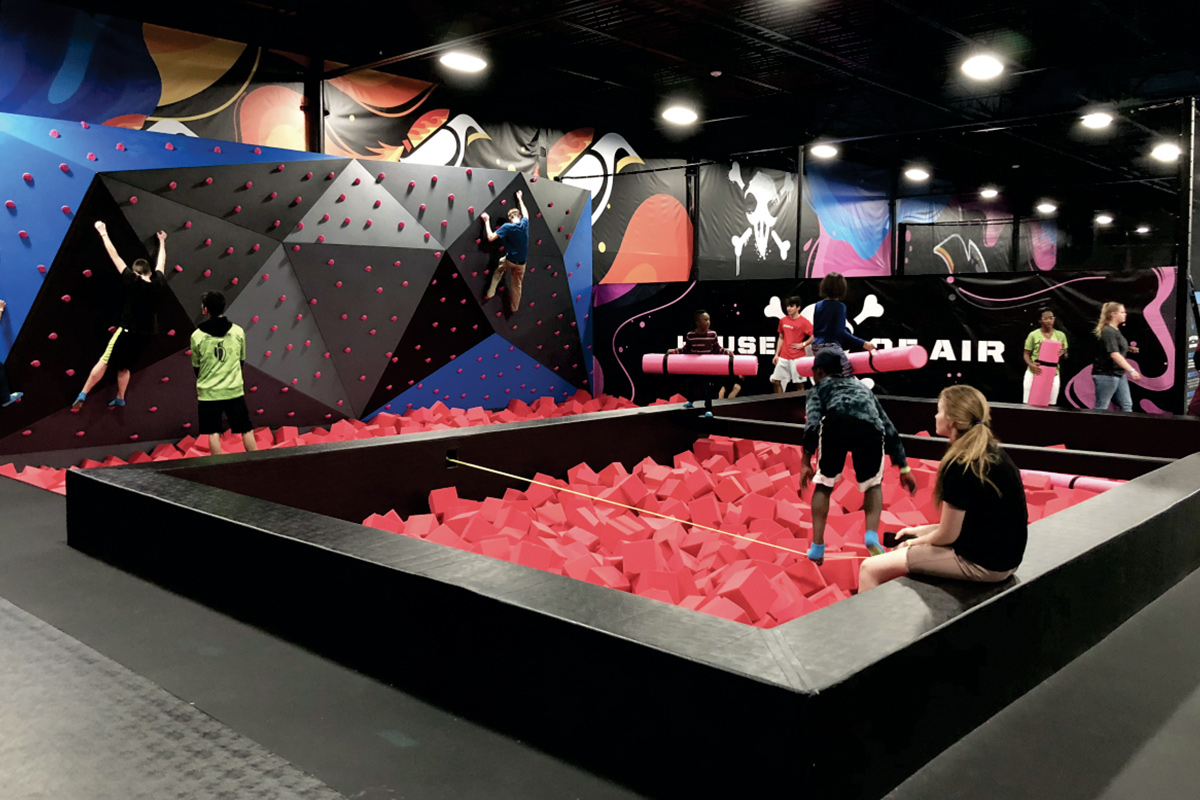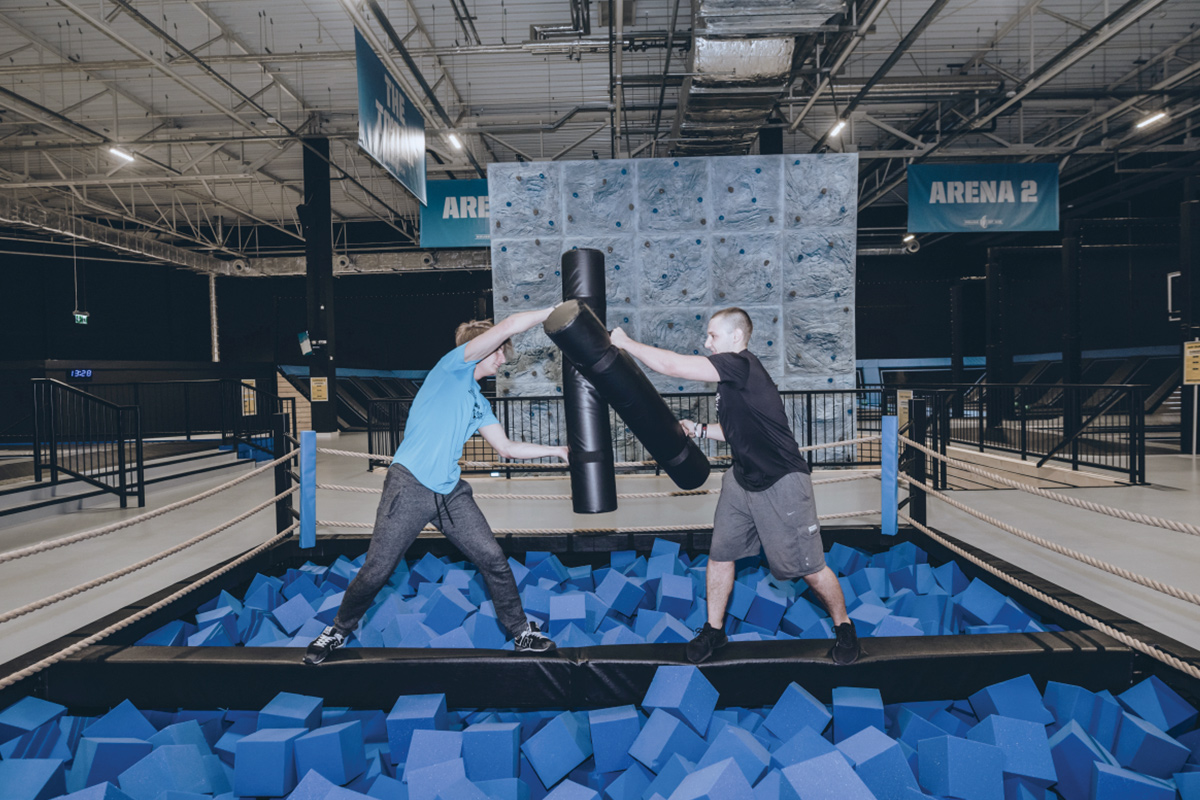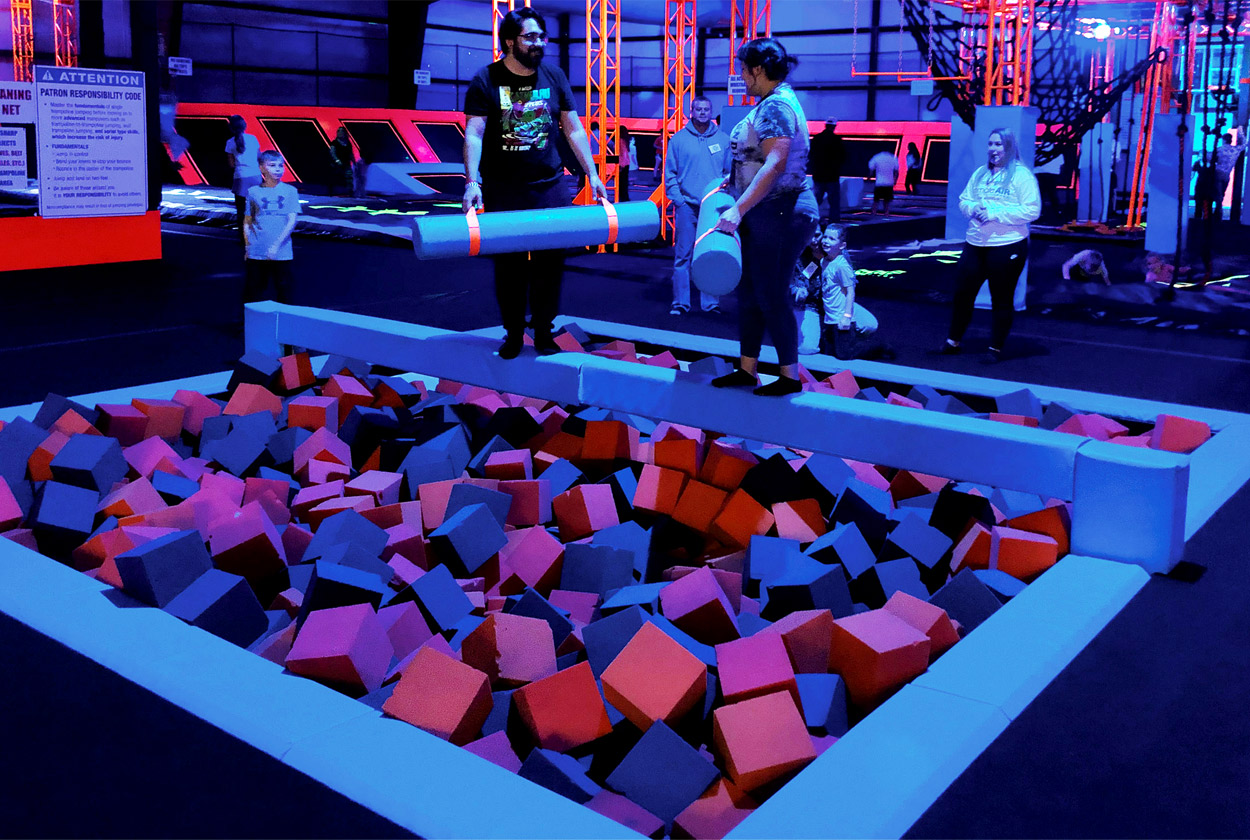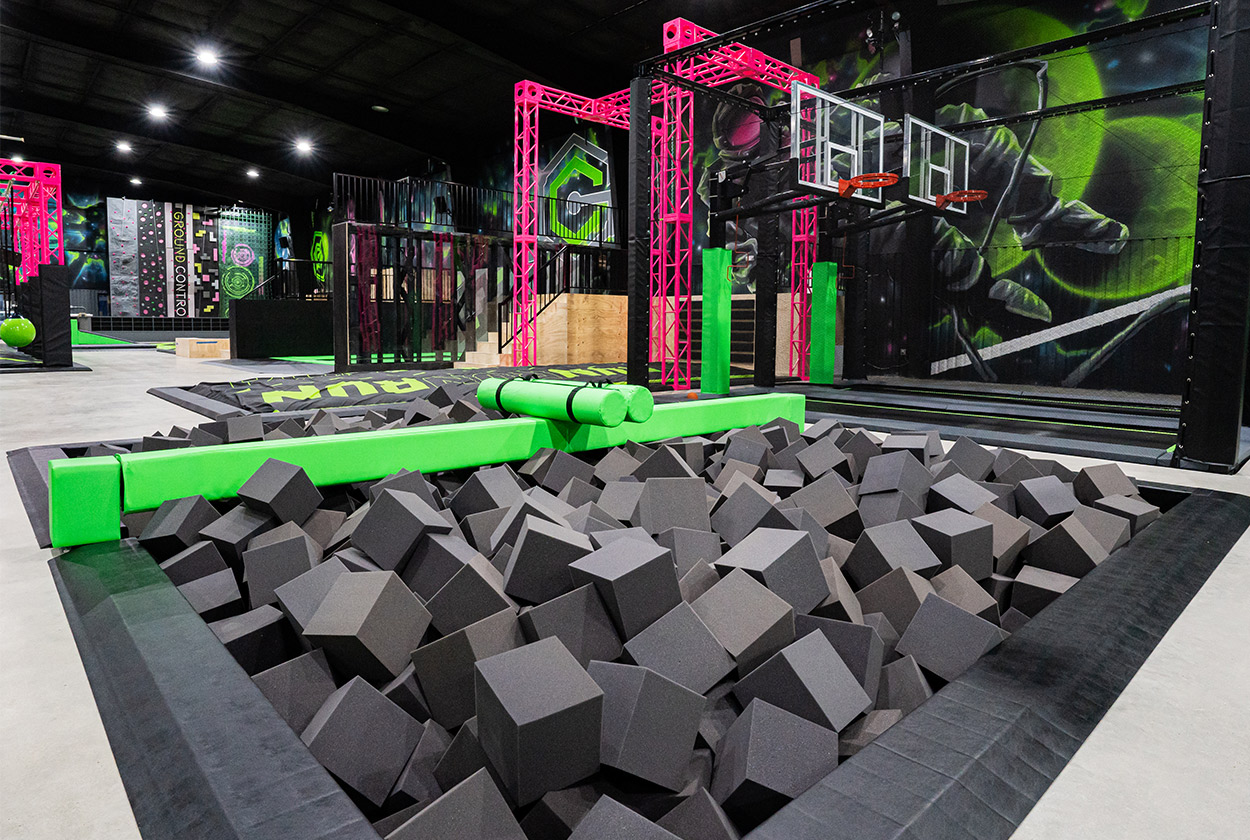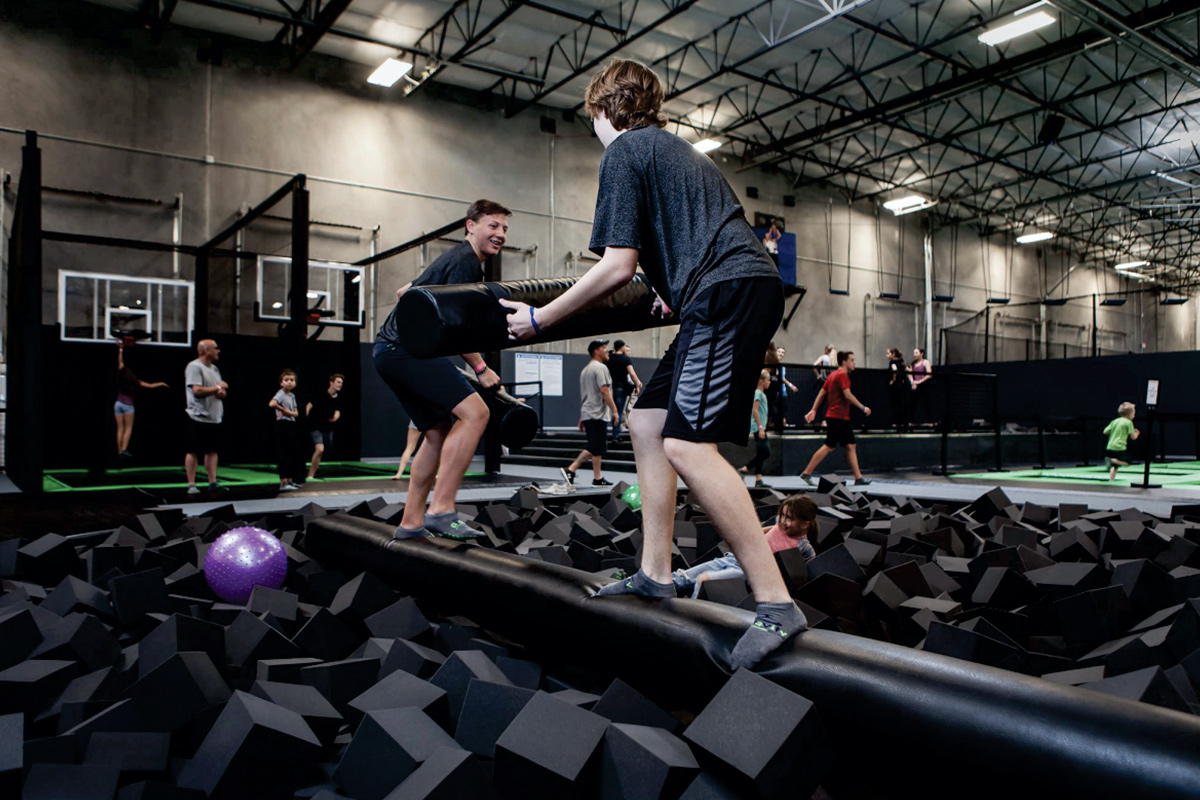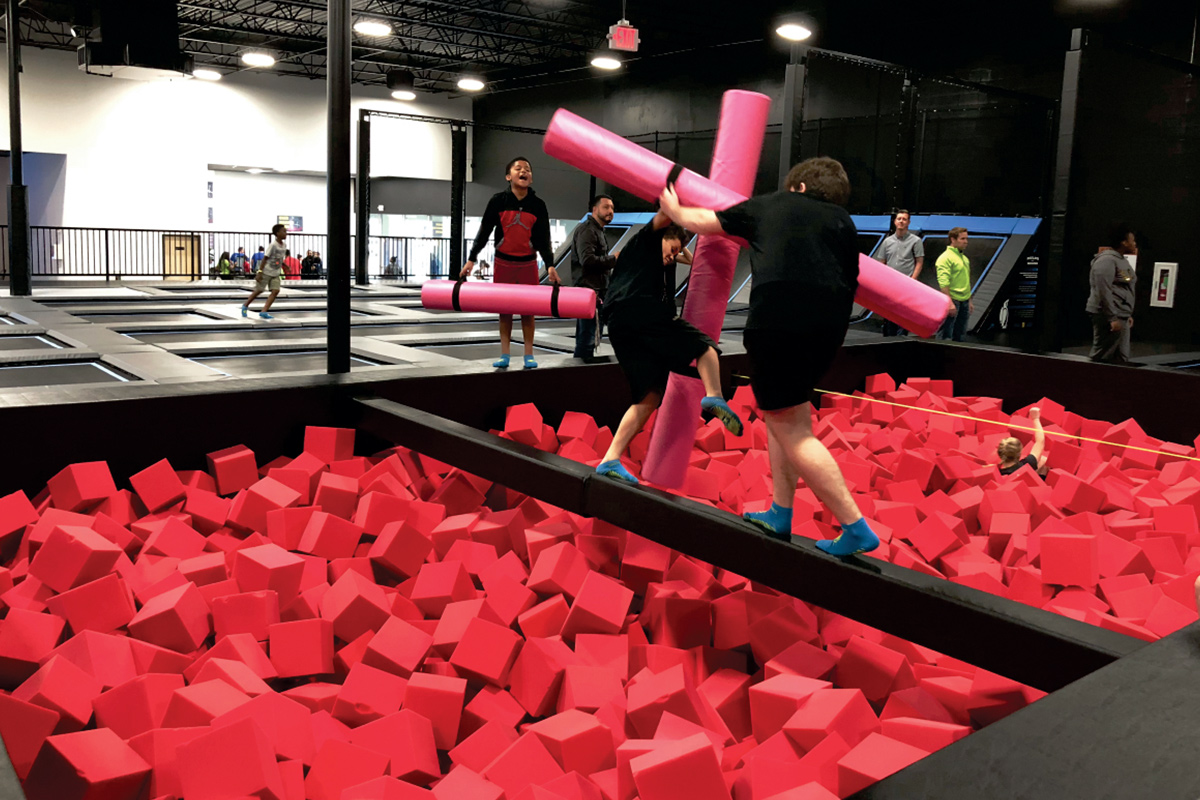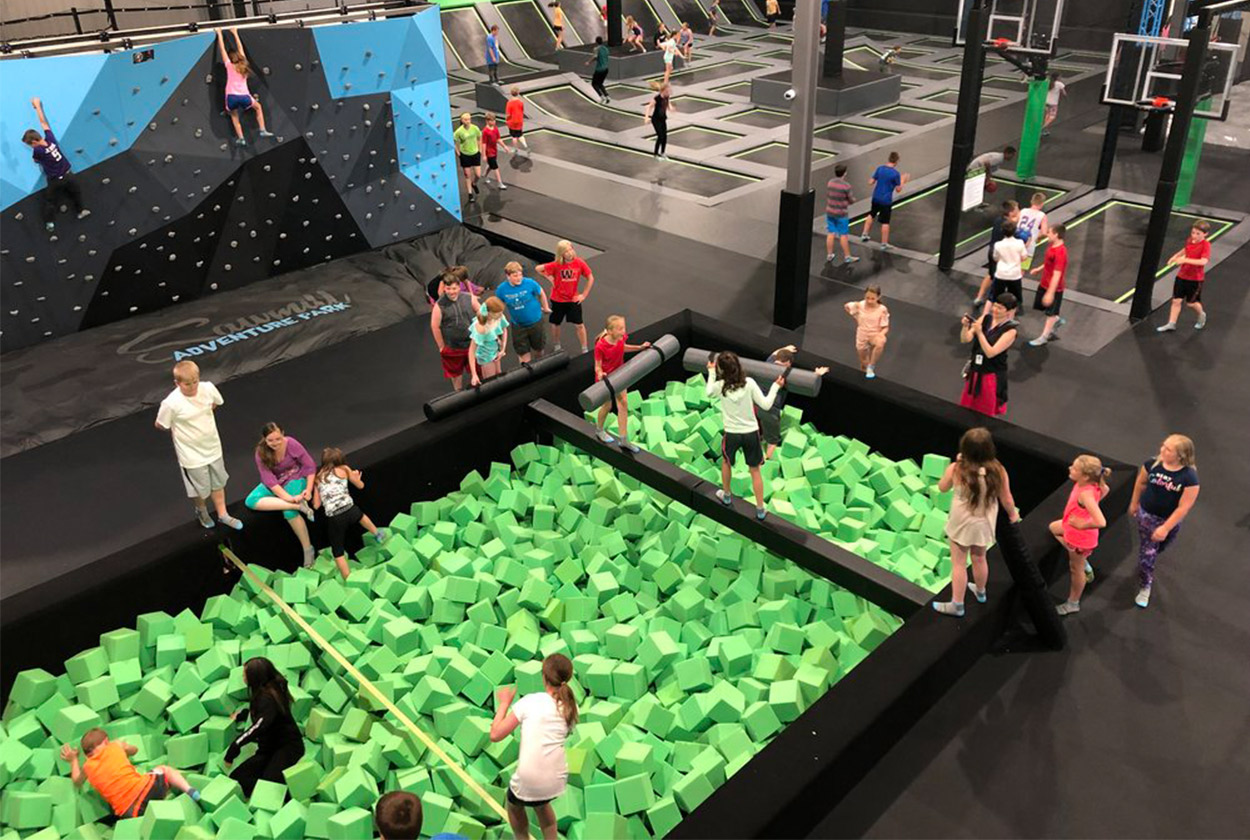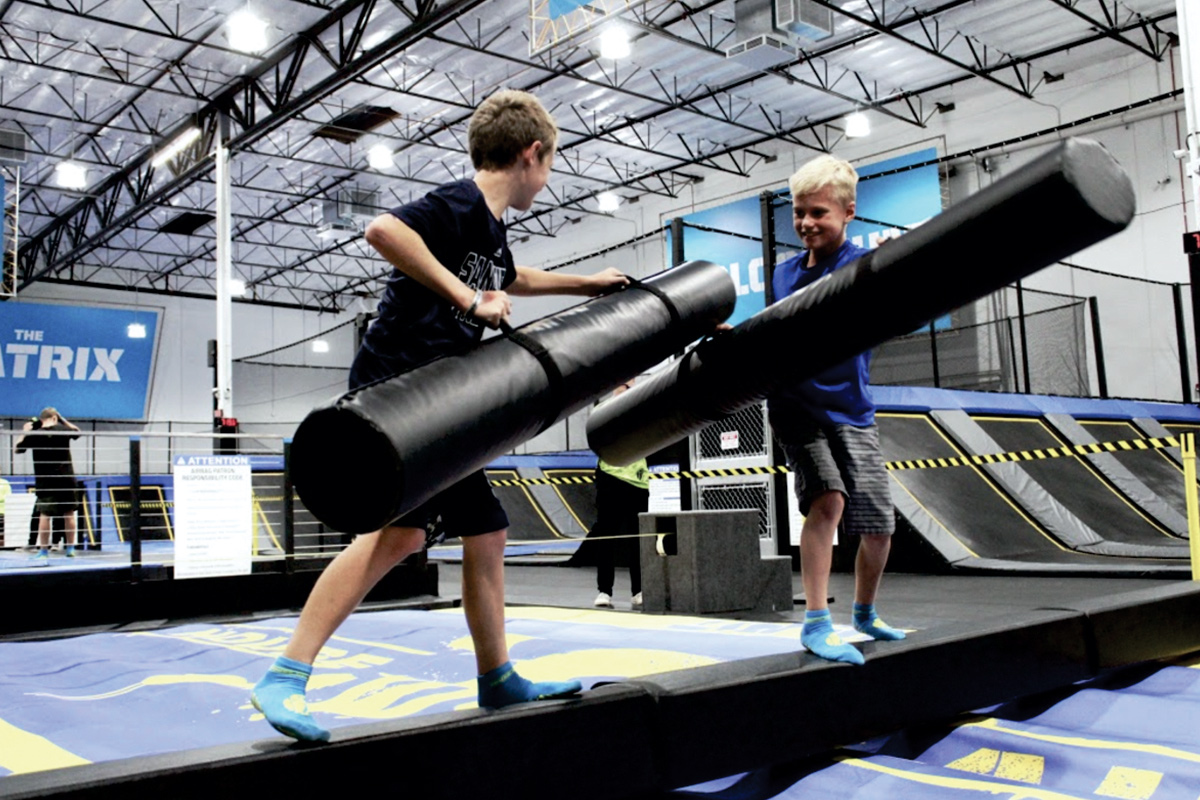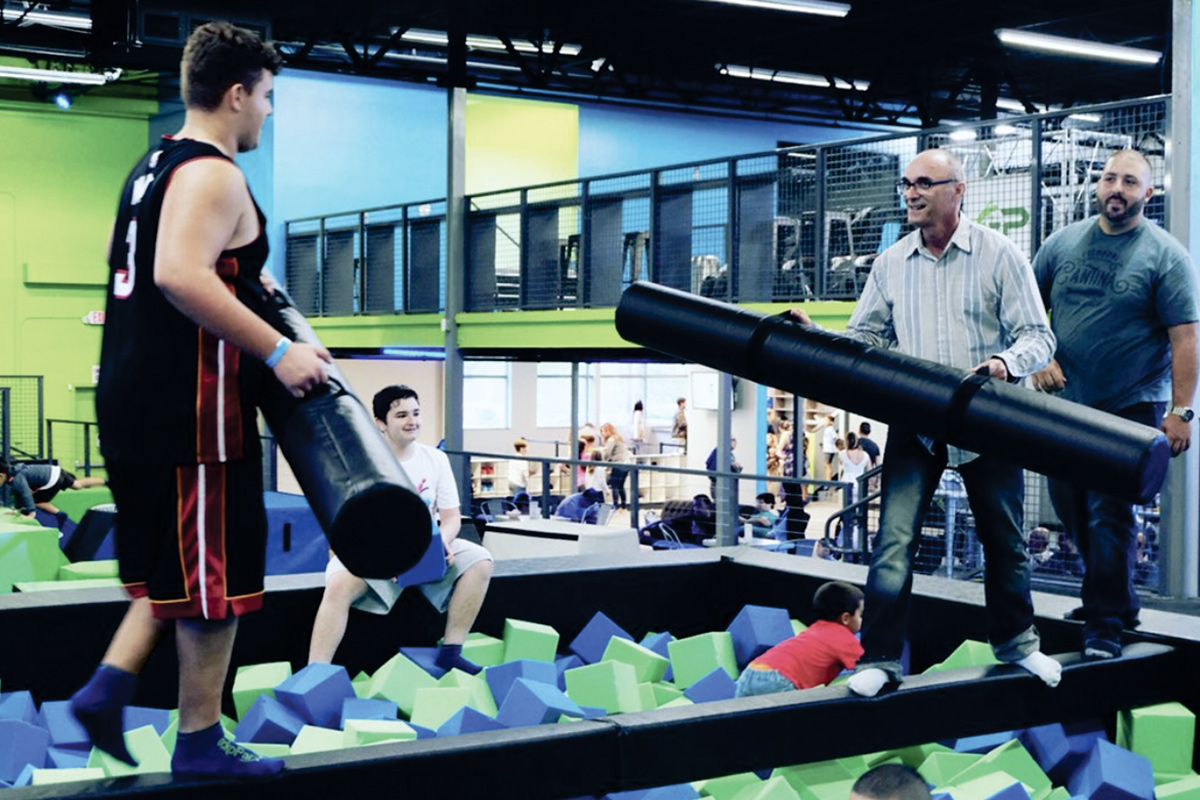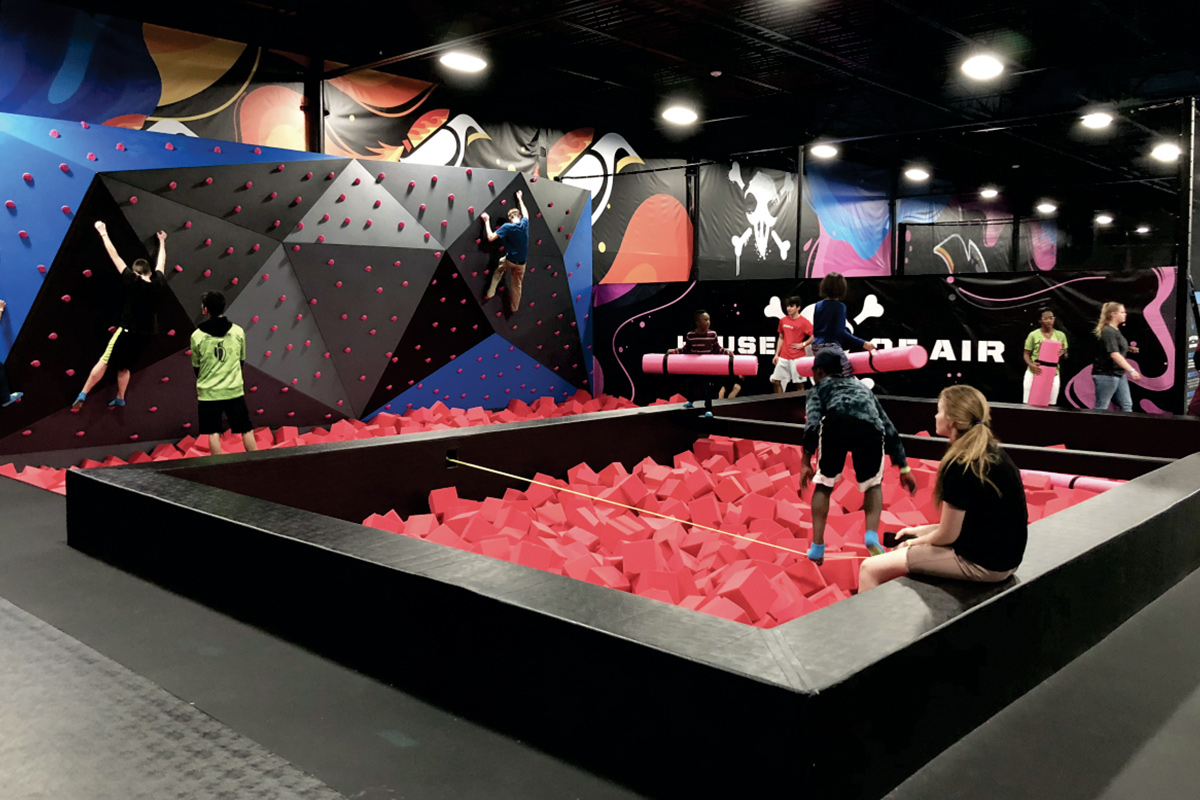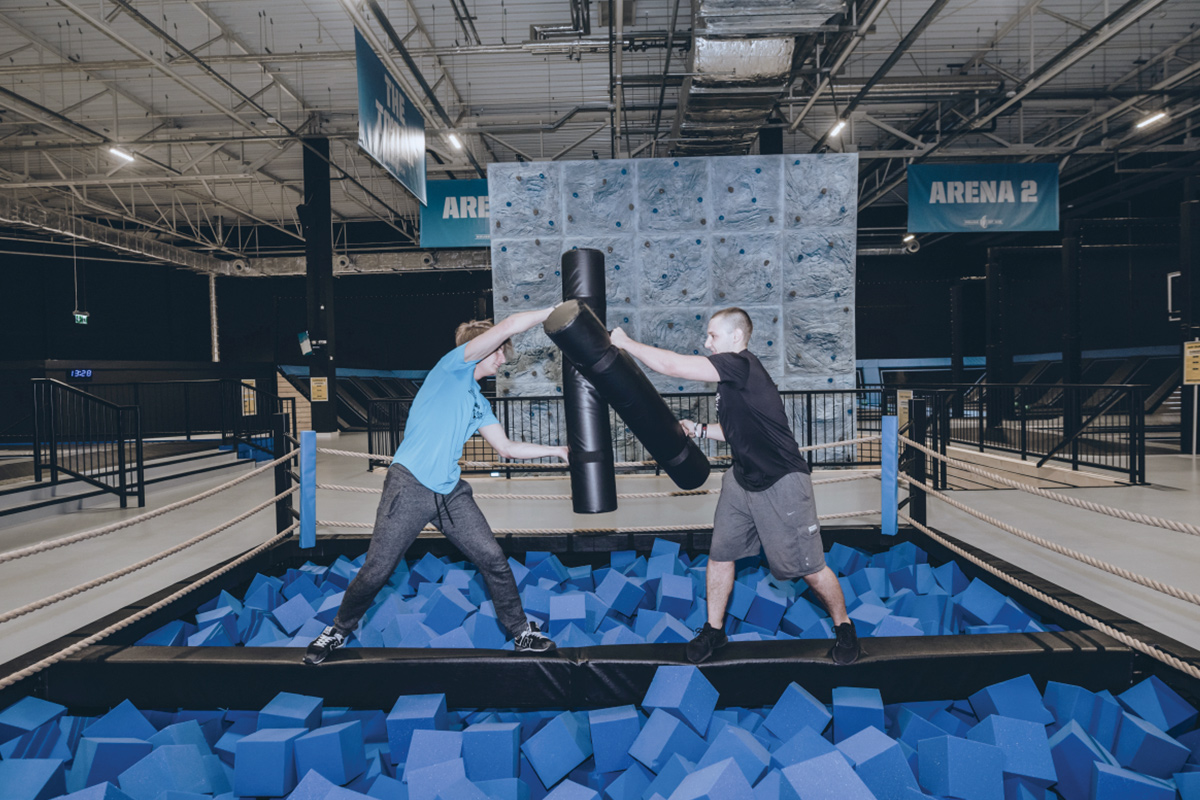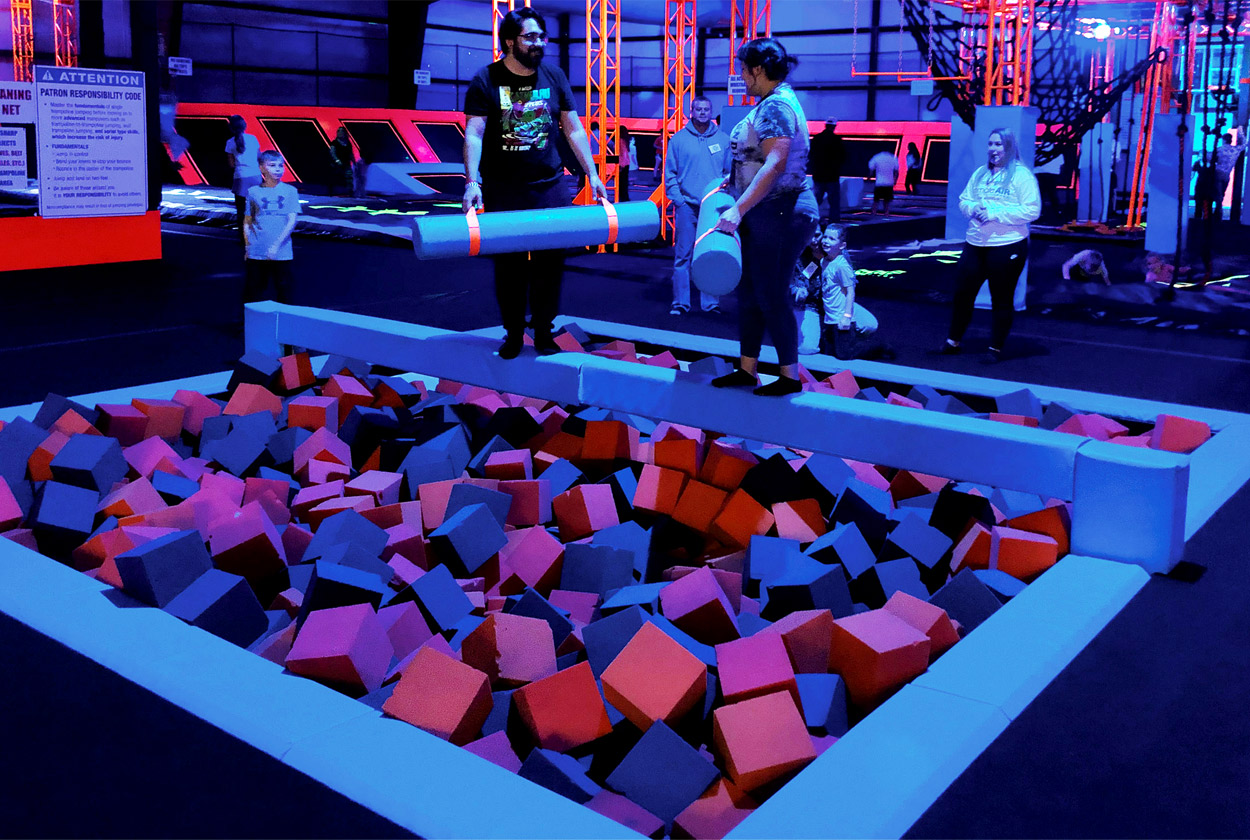 High Performance
Trampolines
High-Performance Trampolines increase the excitement at your venue by allowing guests to perfect aerial tricks and flips on a trampoline bed that produces a higher bounce than a standard bed. Our High-Performance Trampolines can also entice a new demographic of athletes, like snowboarders and wake boarders, who want to train during the off season or who are just looking to perfect their skills with a bounce board. Take the experience to the next level by incorporating a walking wall that will keep guests intrigued with the prospect of creating and perfecting their favorite trampoline maneuvers.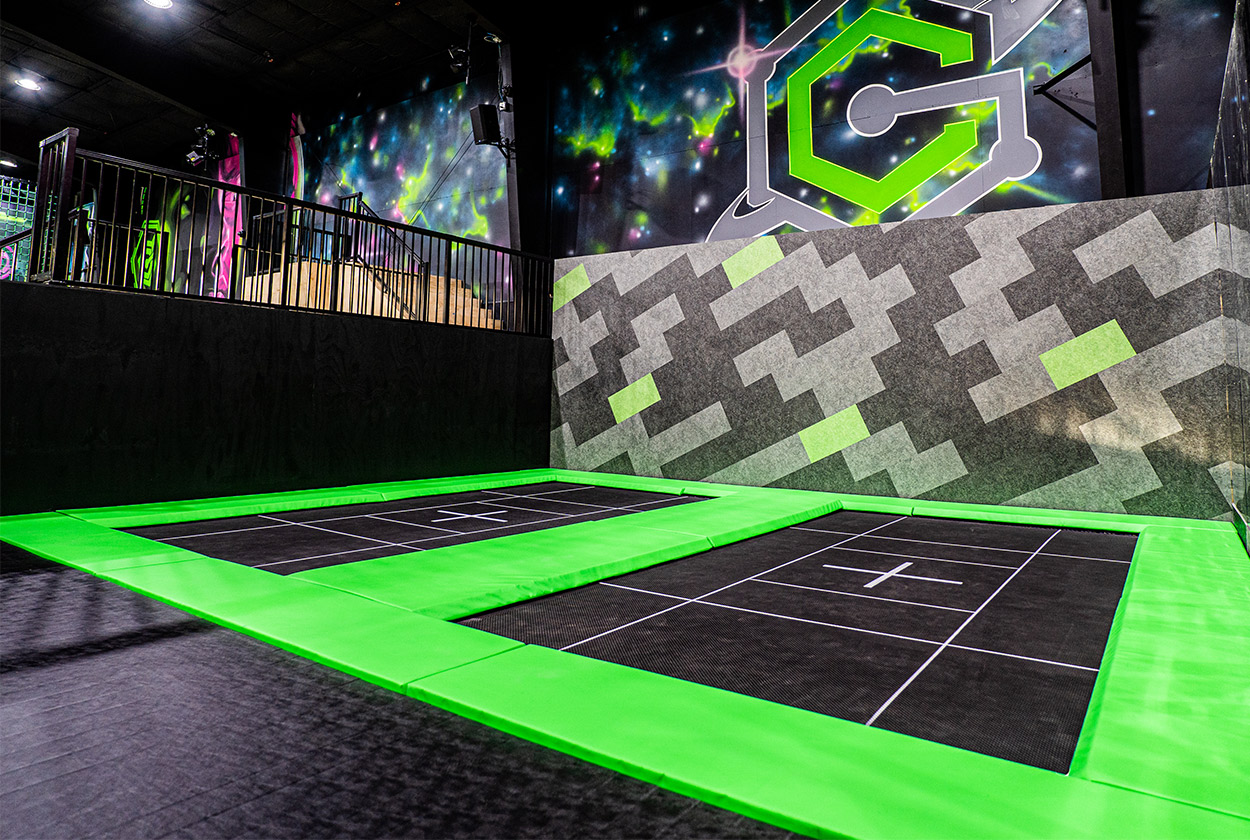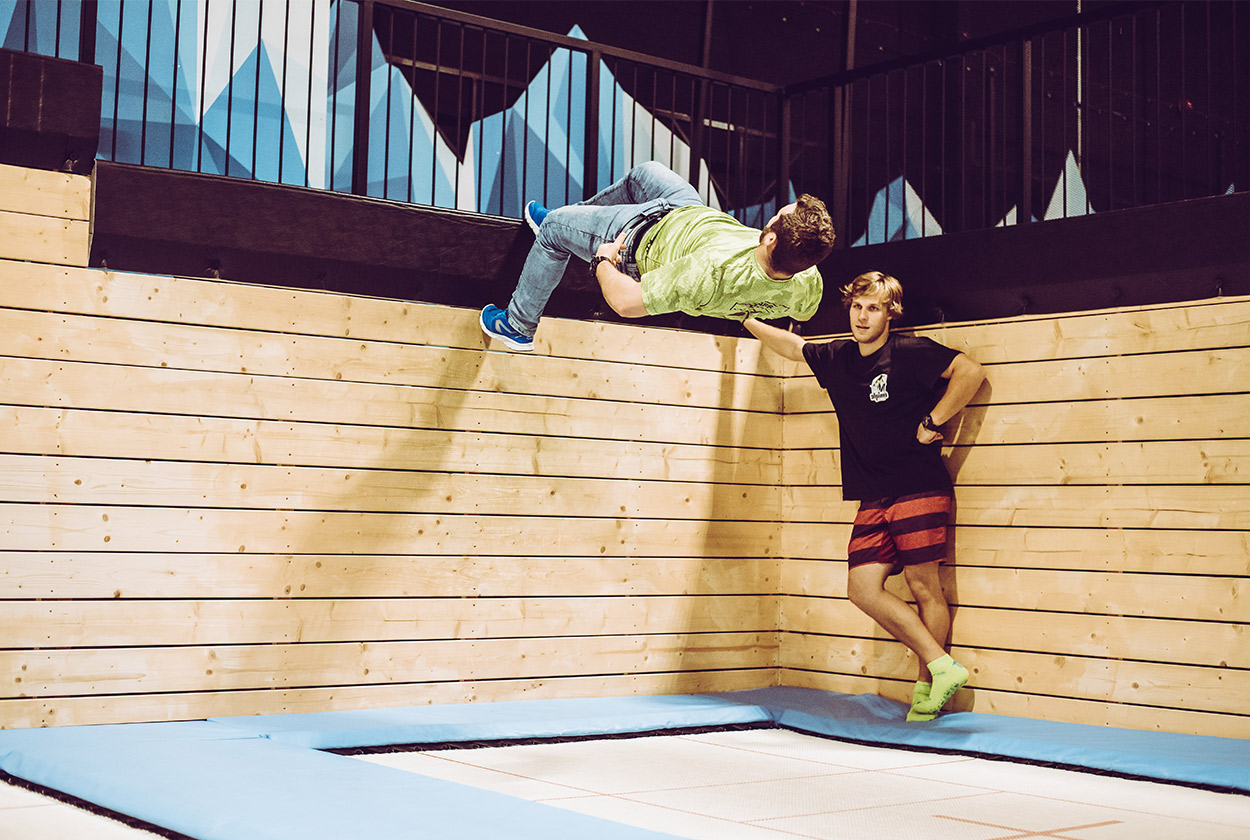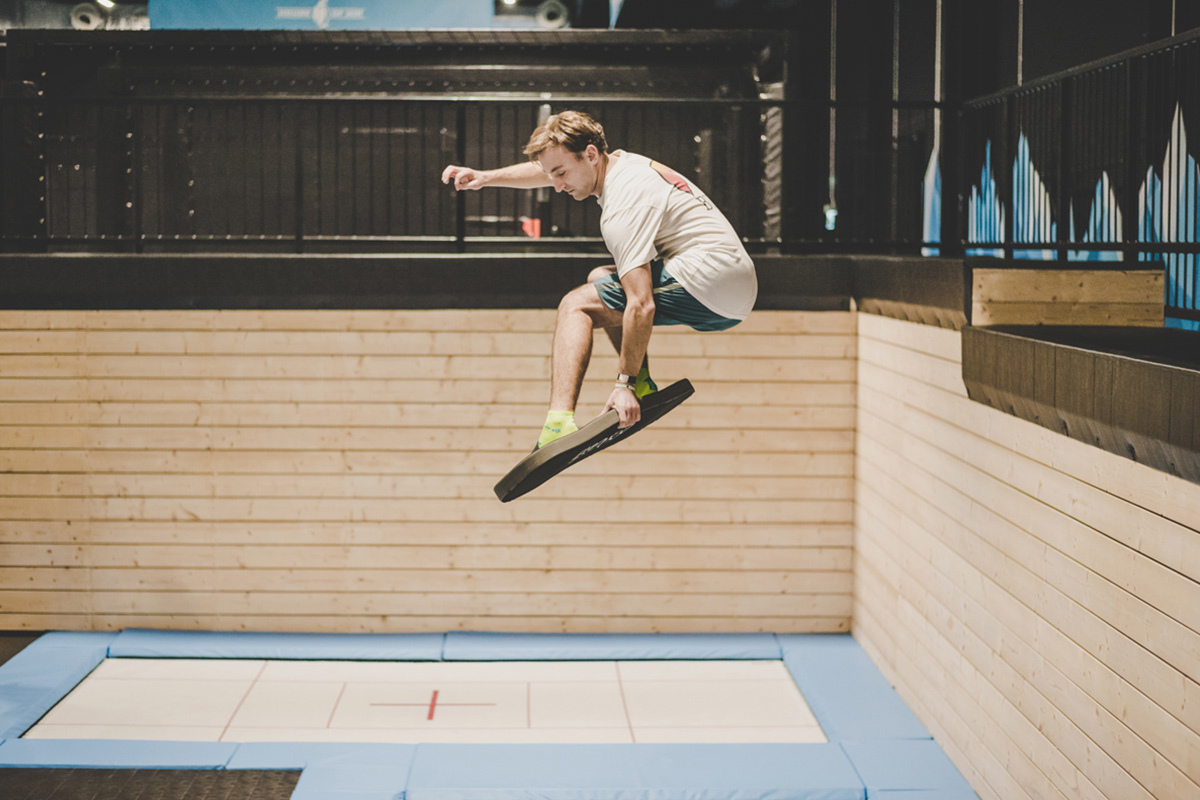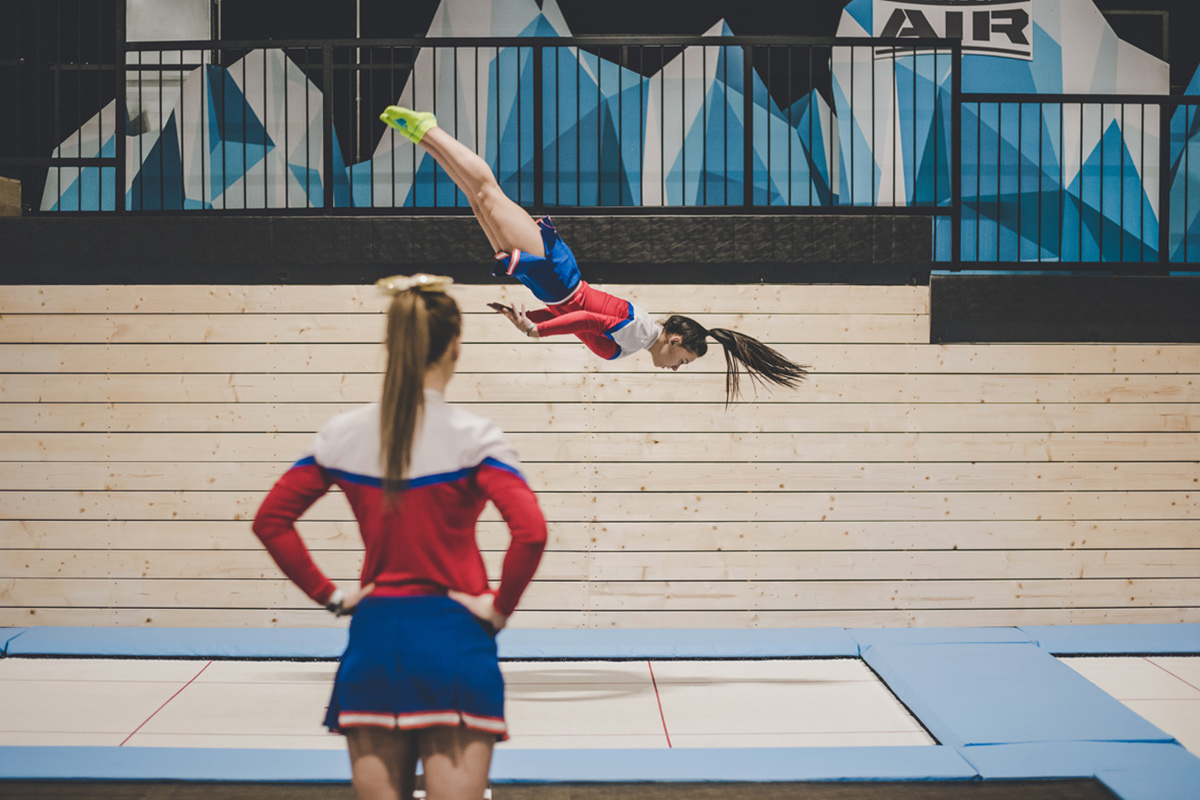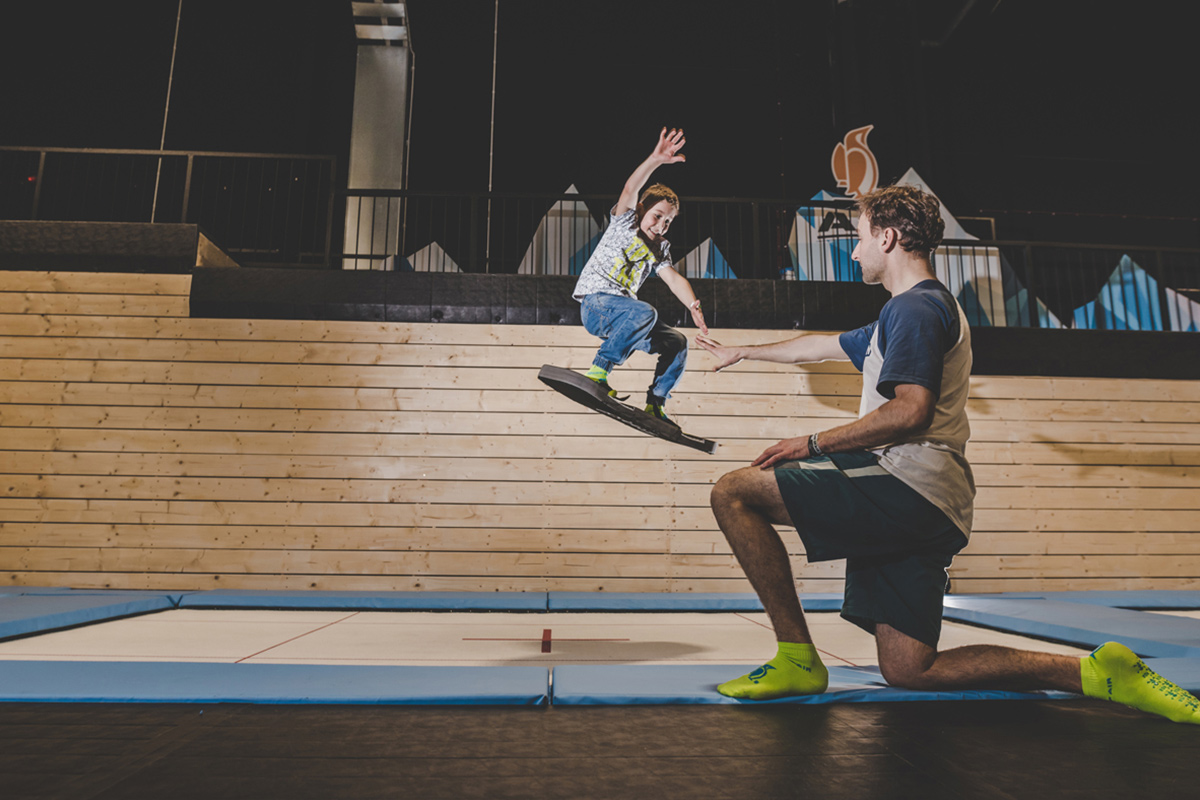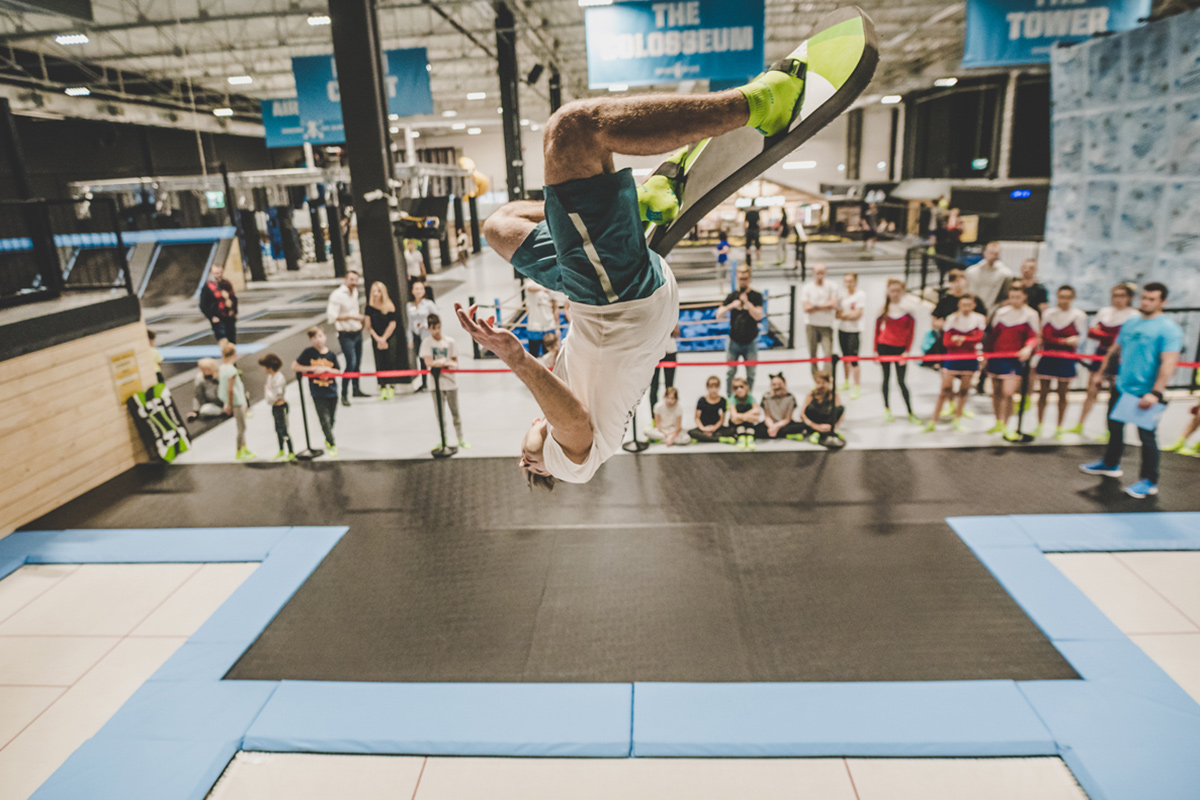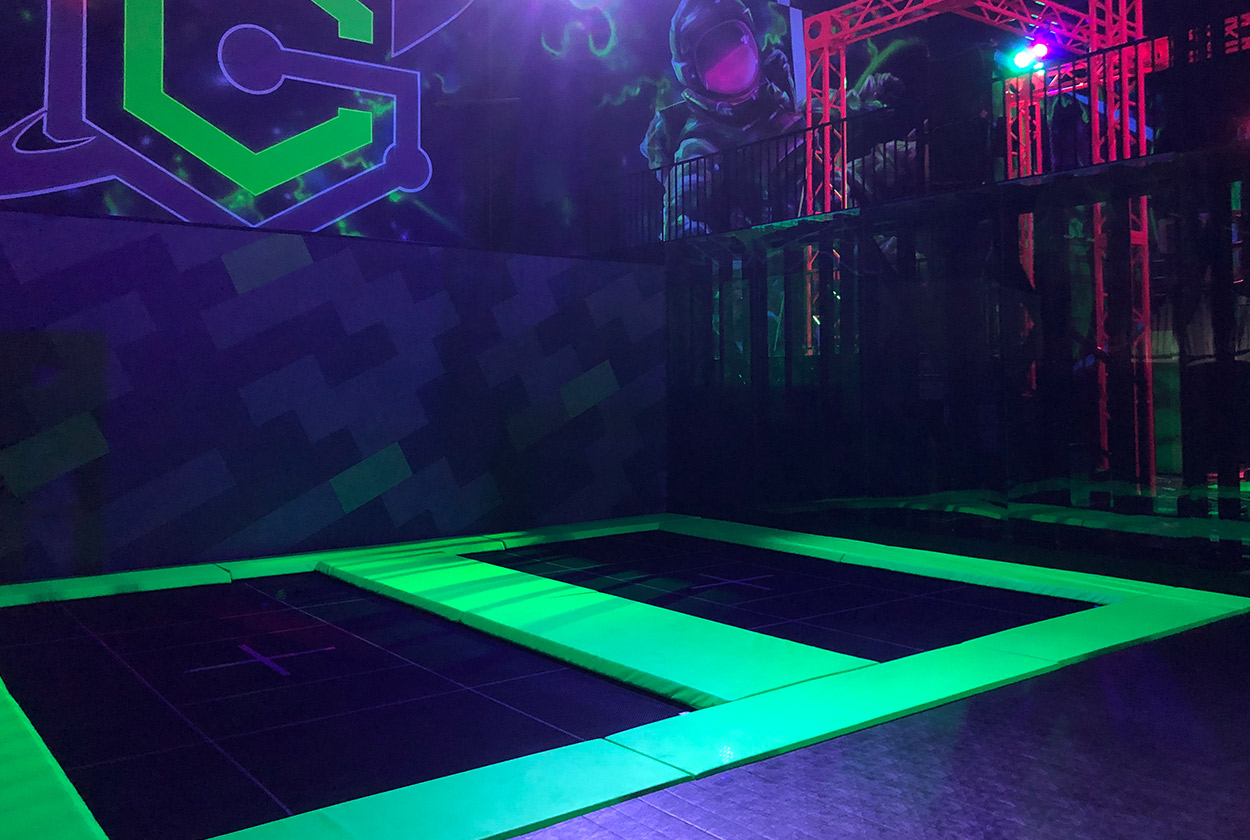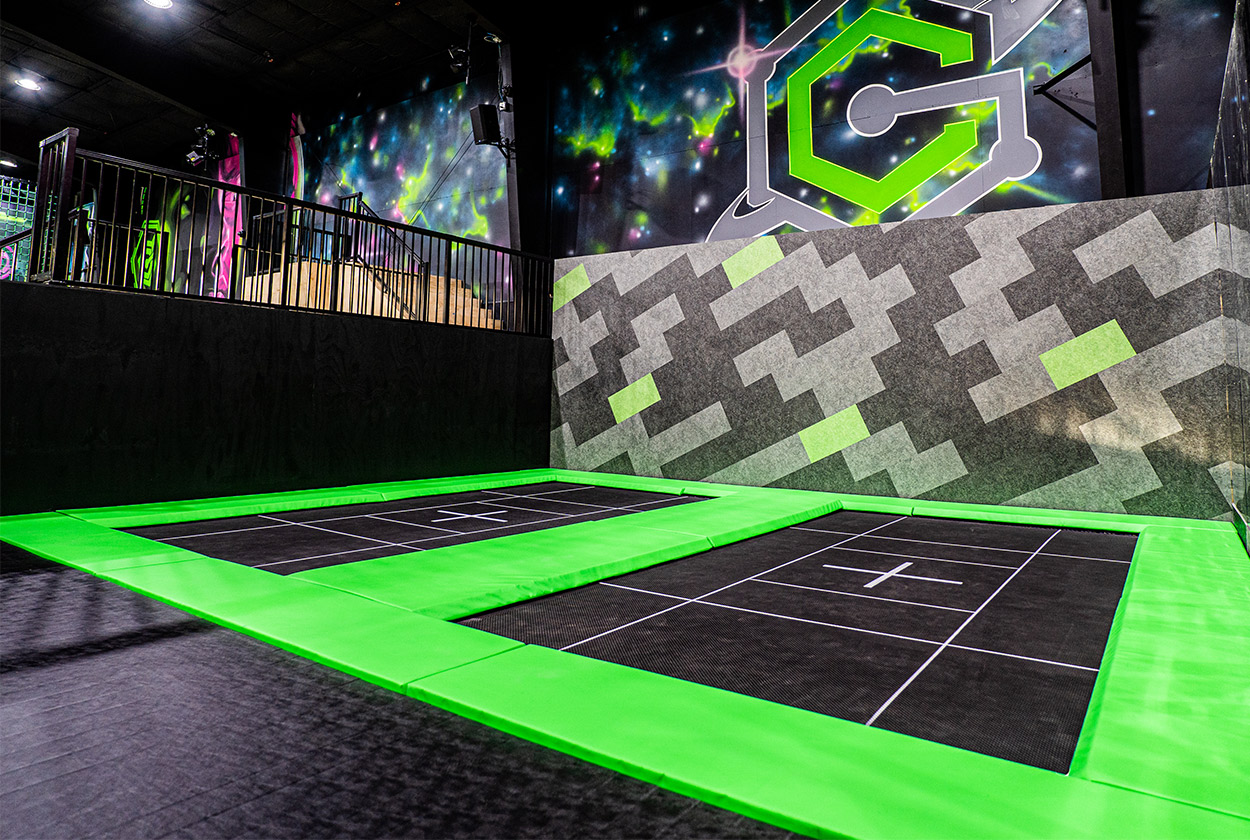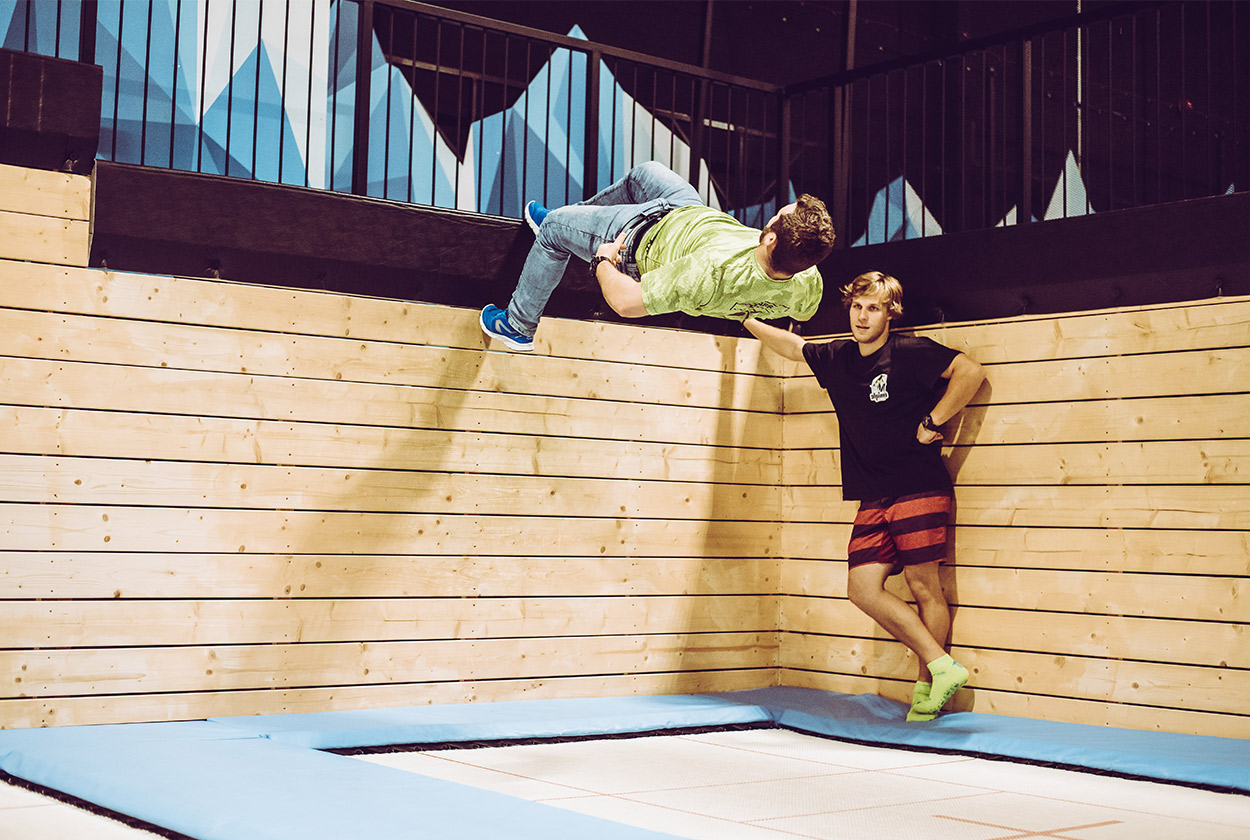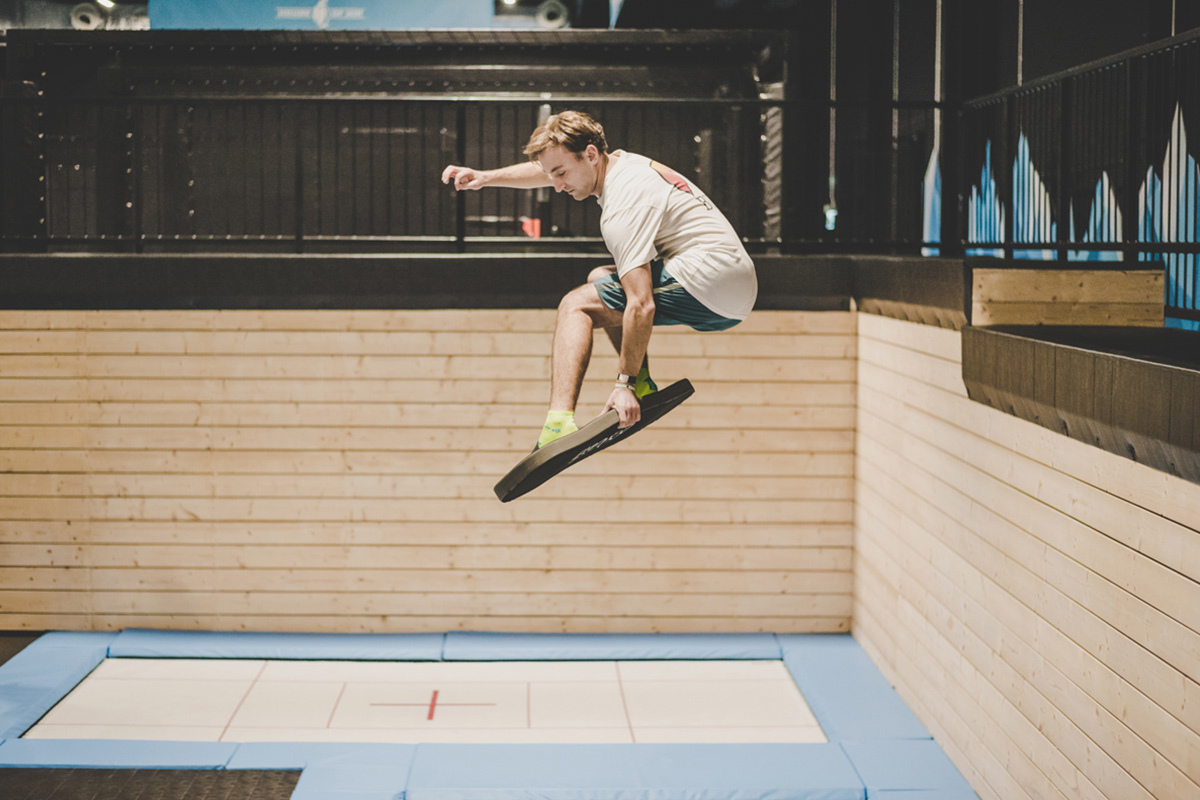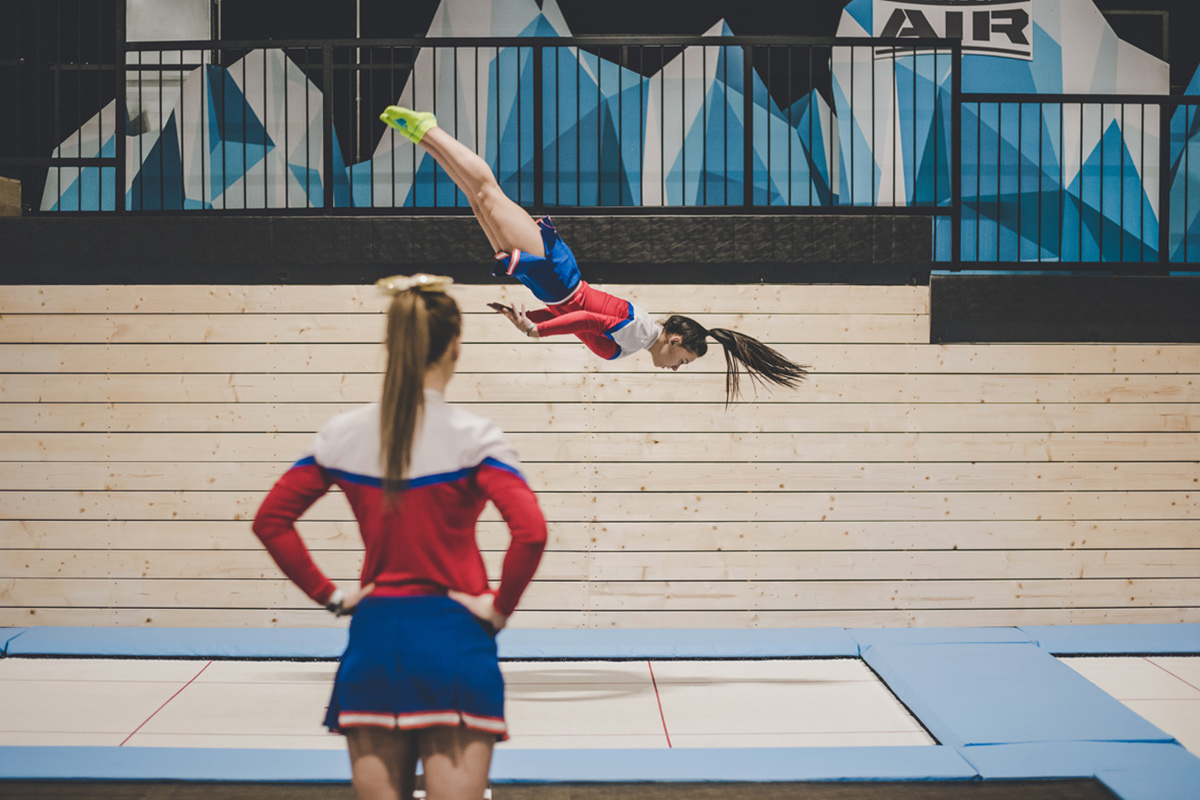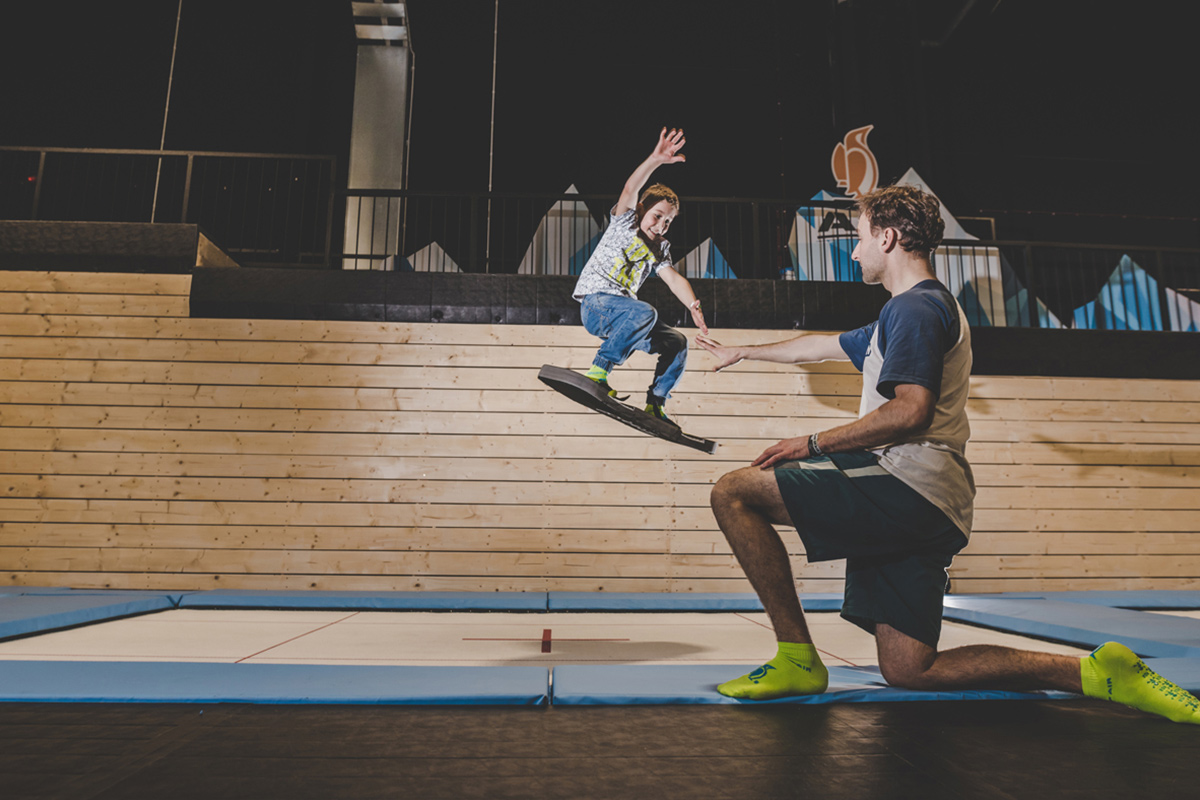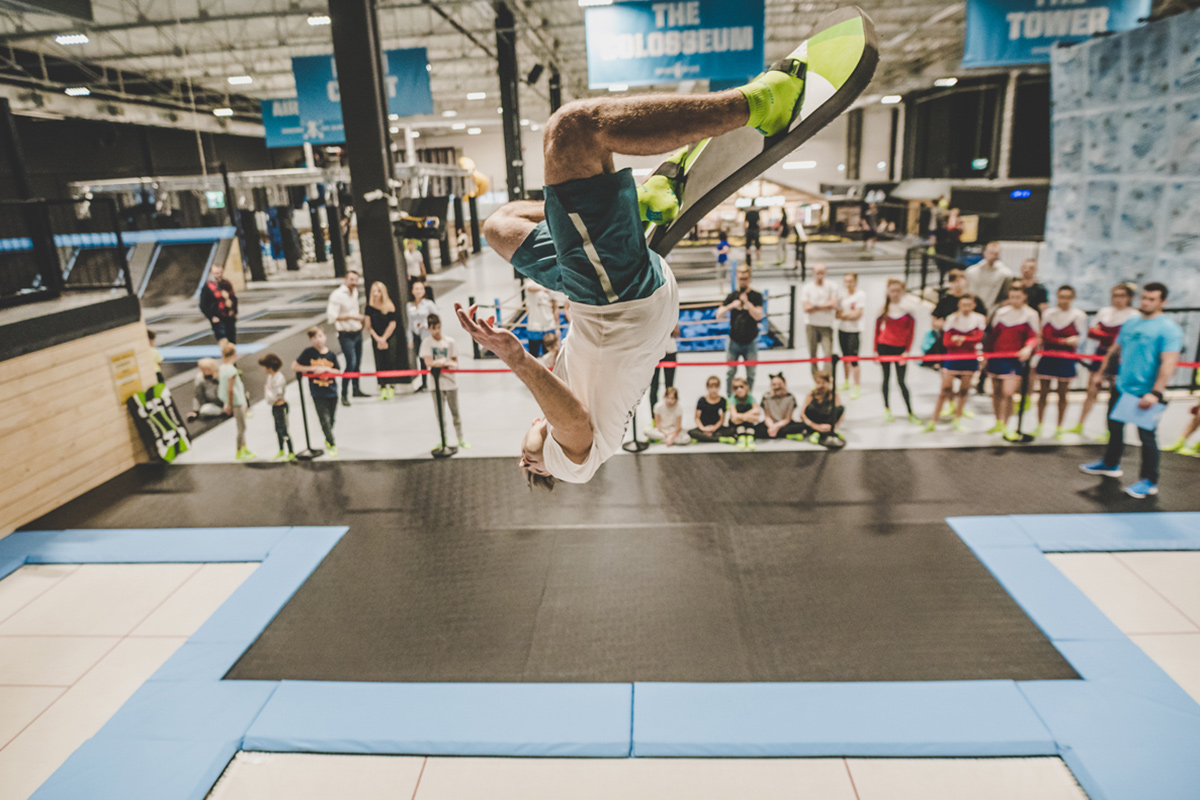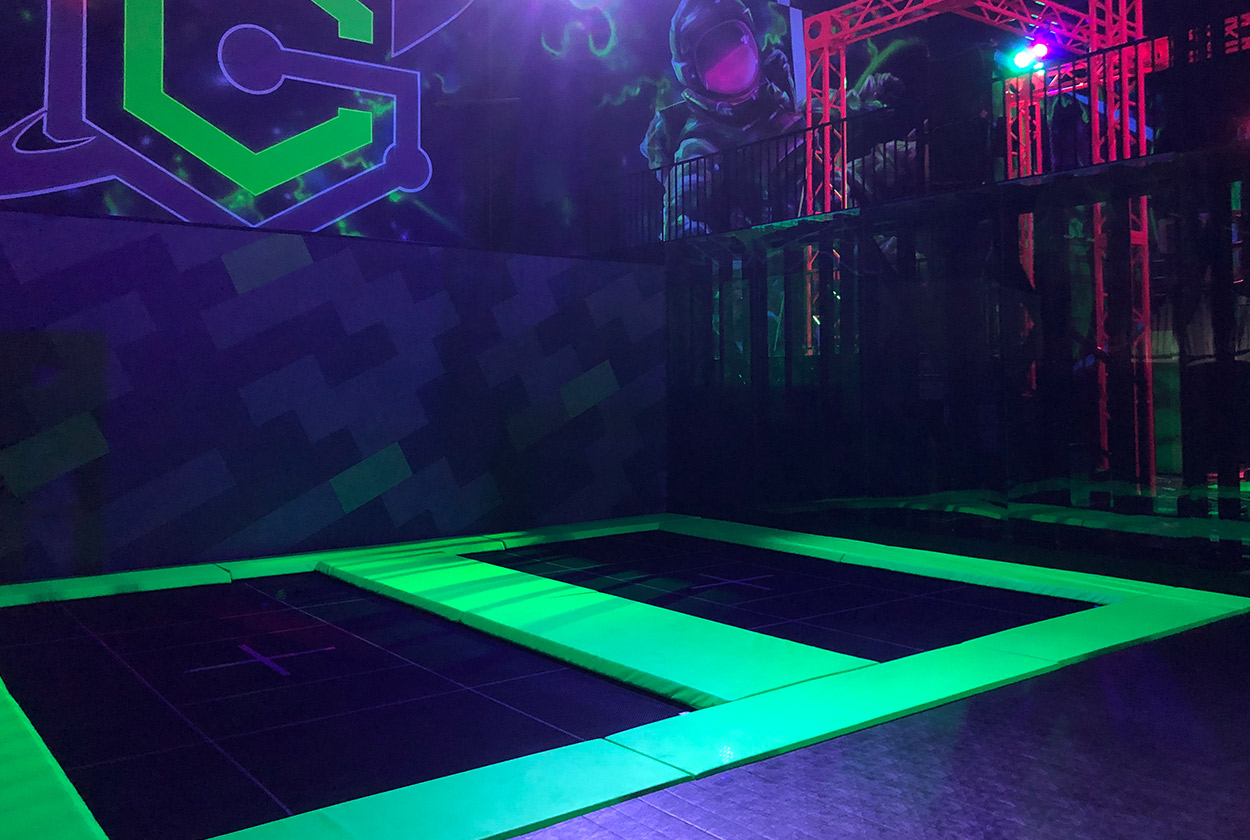 Offer your guests a rush of adrenaline with the Stunt Jump. Parkgoers flip or simply jump off an elevated platform onto an Airbag that adorns a carefully designed graphic printed onto the top sheet. Every flip off the Stunt Jump provides your guests with the opportunity to improve their aerial tricks and entices them to use the attraction multiple times with the goal of perfecting their technique.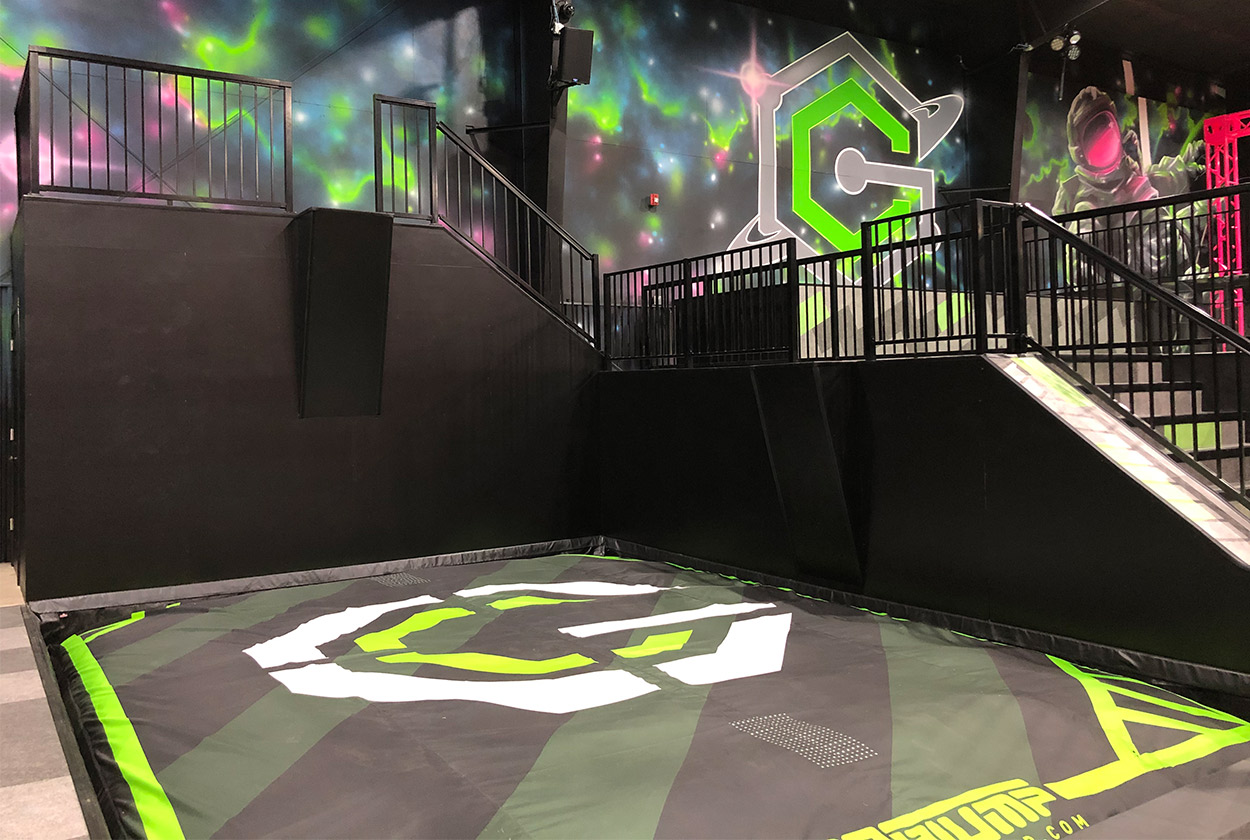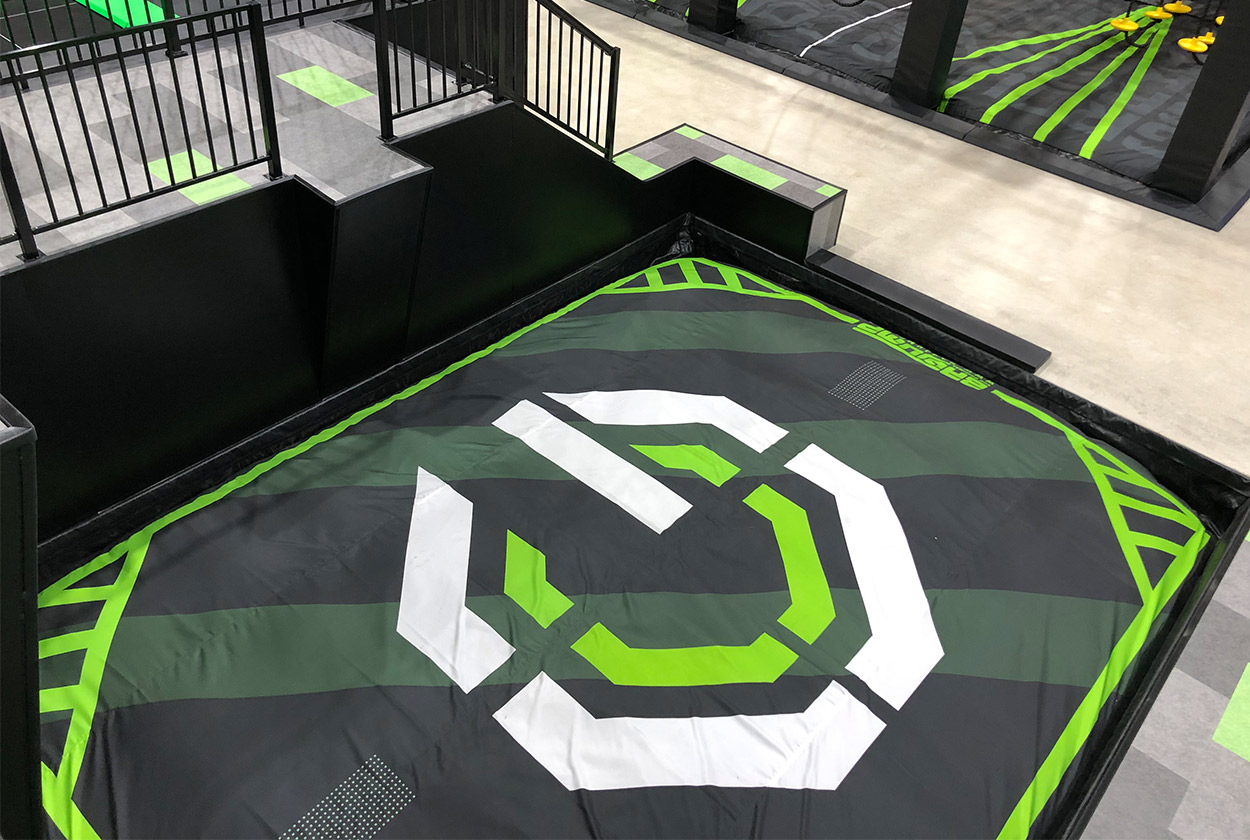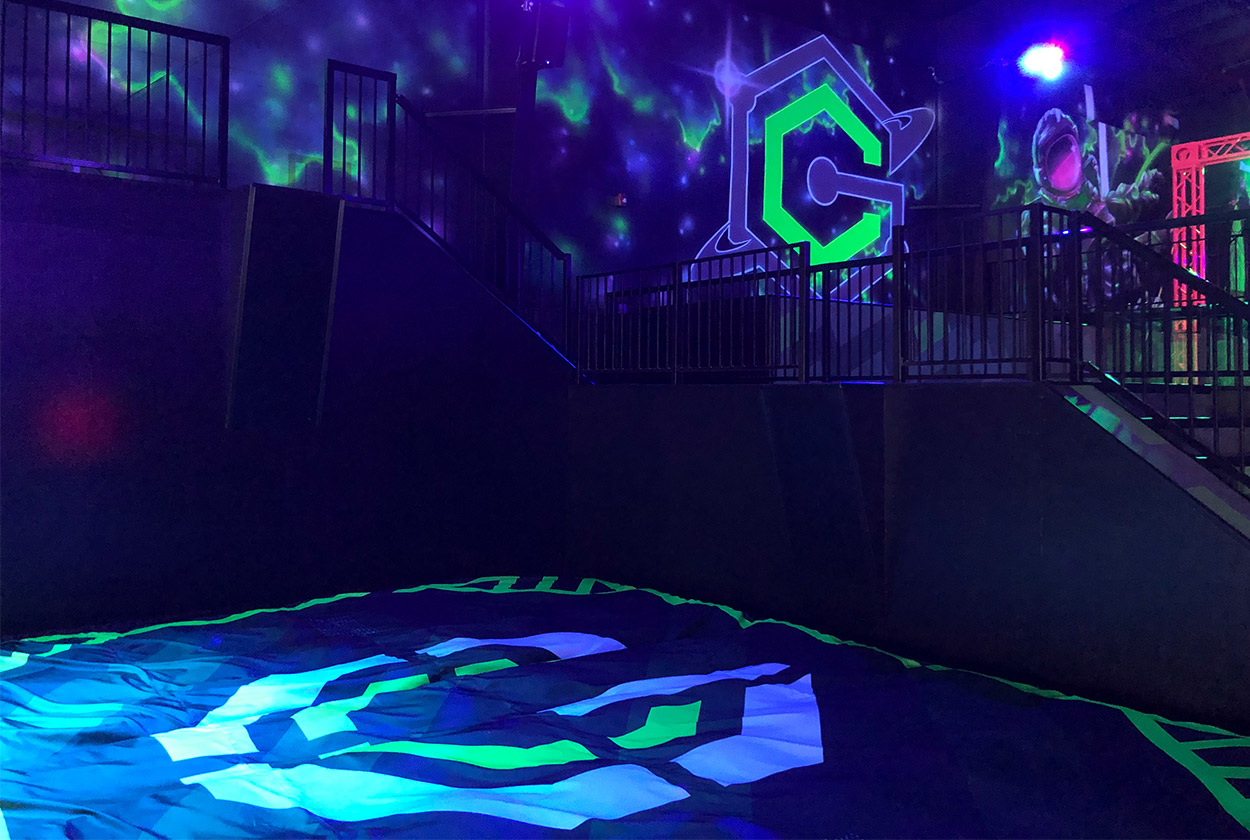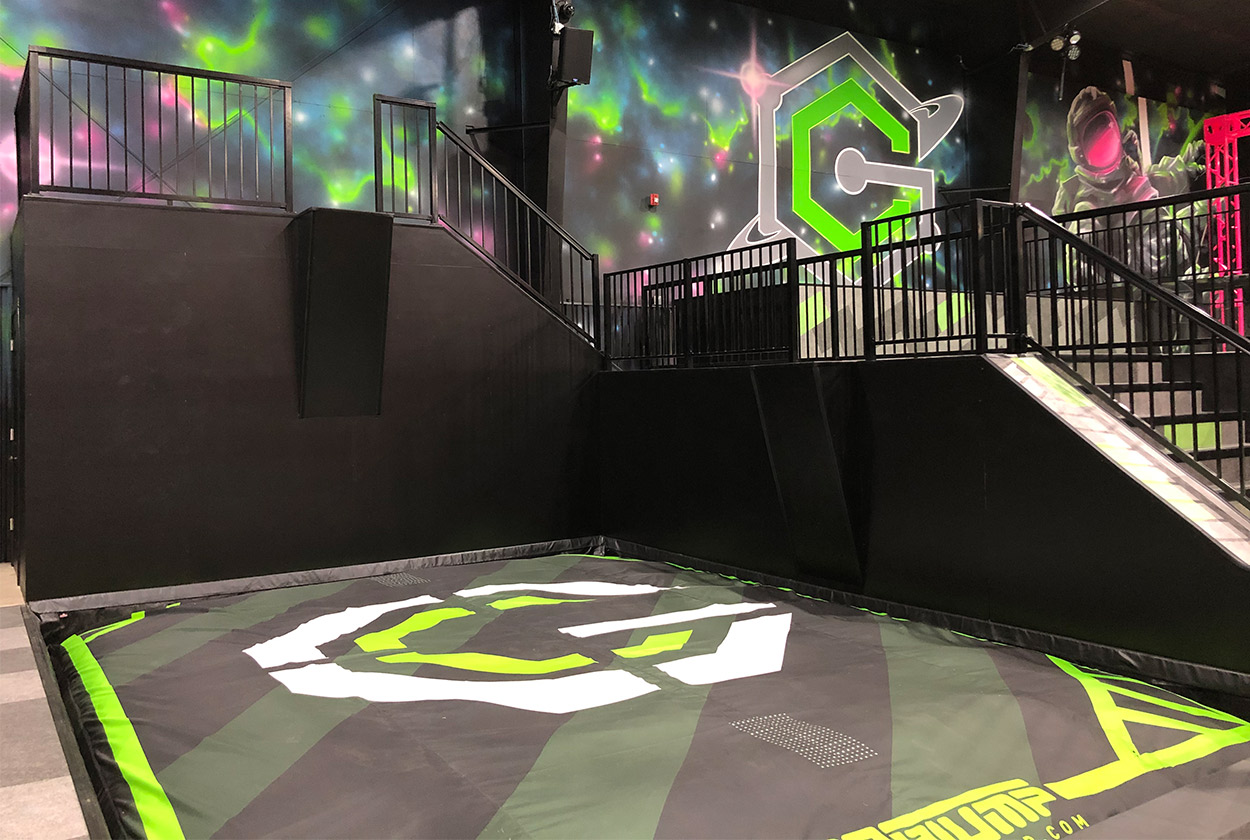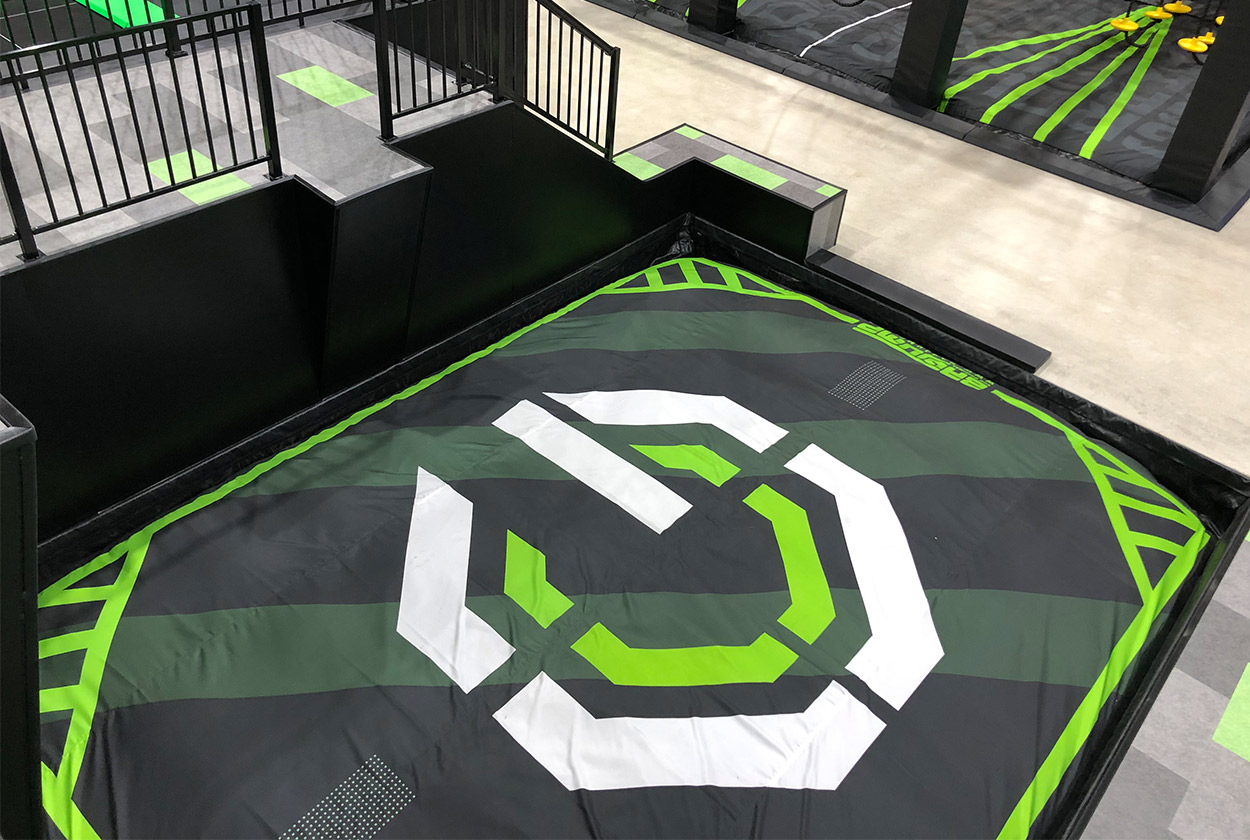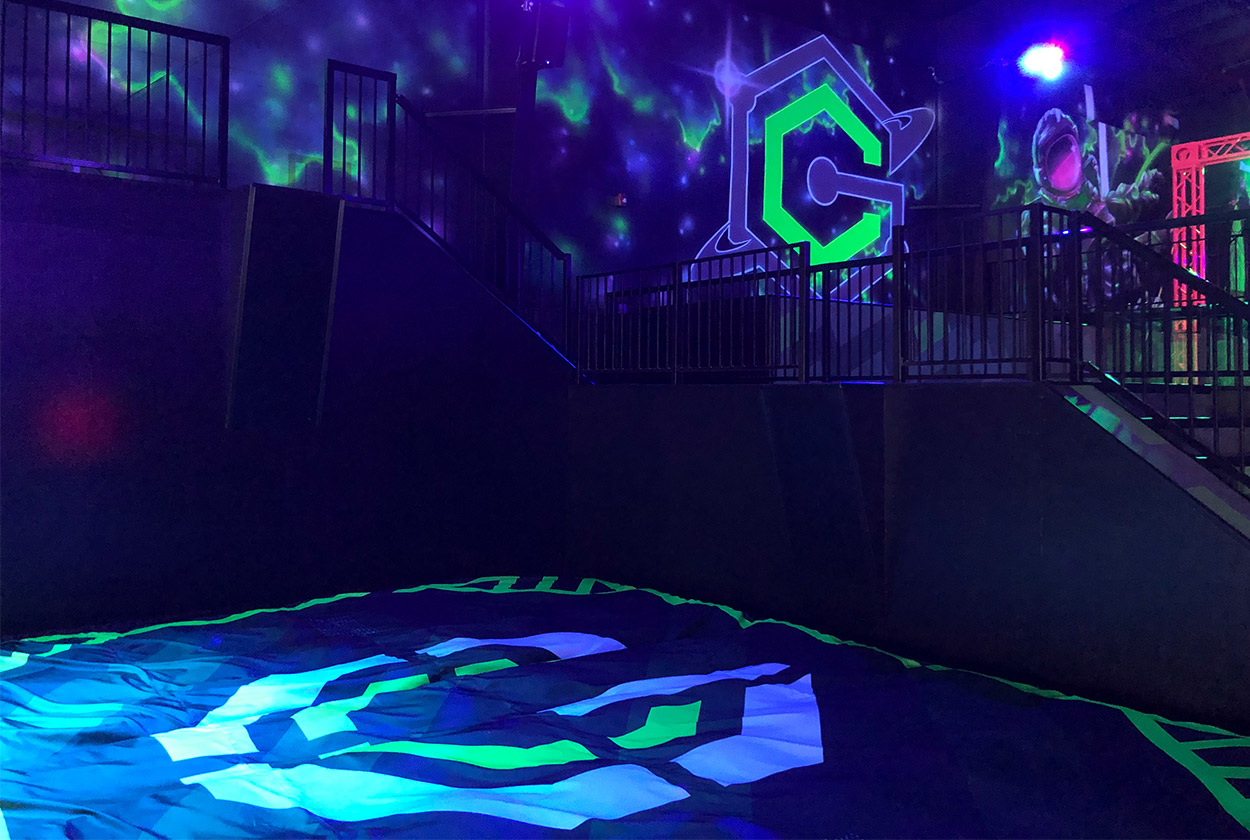 The Warp Wall tests the strength and speed of every participant that accepts the challenge. This customizable attraction is available in an endless array of color options, can be custom themed and comes with two different levels of difficulty for beginners or advanced parkour athletes. Challengers that conquer this heart-pumping attraction return to the ground by sliding down a built-in exit slide.