Competitive
& Interactive
Gameplay
Interactive Attractions add an engaging element to your venue that encourages participants to complete the challenge multiple times with the goal of improving with each attempt.
Best American Interactive Attractions combine active play with interactive games. Our Interactive Attractions appeal to all age groups, require little maintenance, and are customizable. These attractions also encourage friendly competition and entice participants to try the attraction many times with the goal of beating their previous score.
Elevate the adventure at your entertainment center. Our Virtual Reality (VR) attractions put your guests in the driver's seat of a virtual adventure like no other. These turn-key immersive attractions offer a hassle-free multiplayer system that transfers your guests to a new reality. Expertly designed to appeal to all ages, these attractions feature a compact design that can fit just about anywhere and offer a wide range of immersive games. Fight robots and zombies in the VR Arena or race through virtual worlds in a futuristic race car with an adjustable racing seat with the VR BLITZ.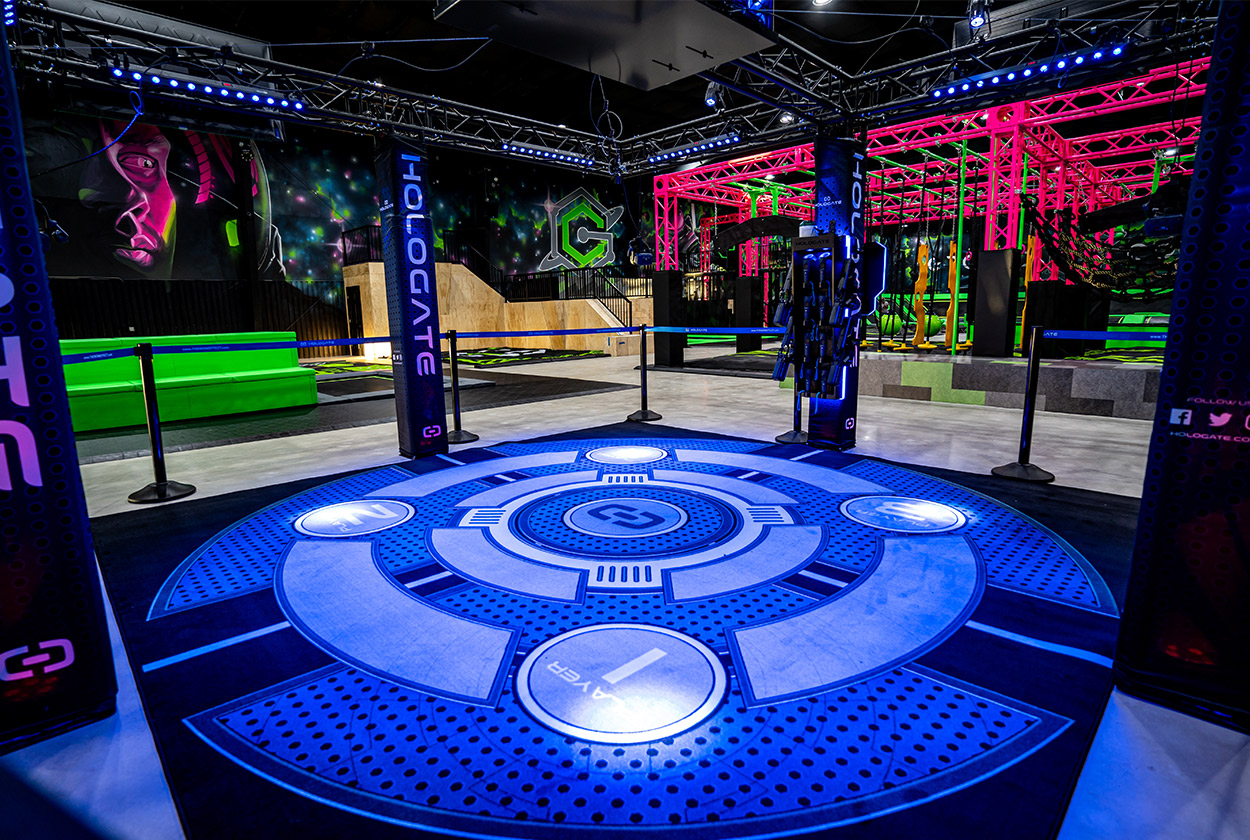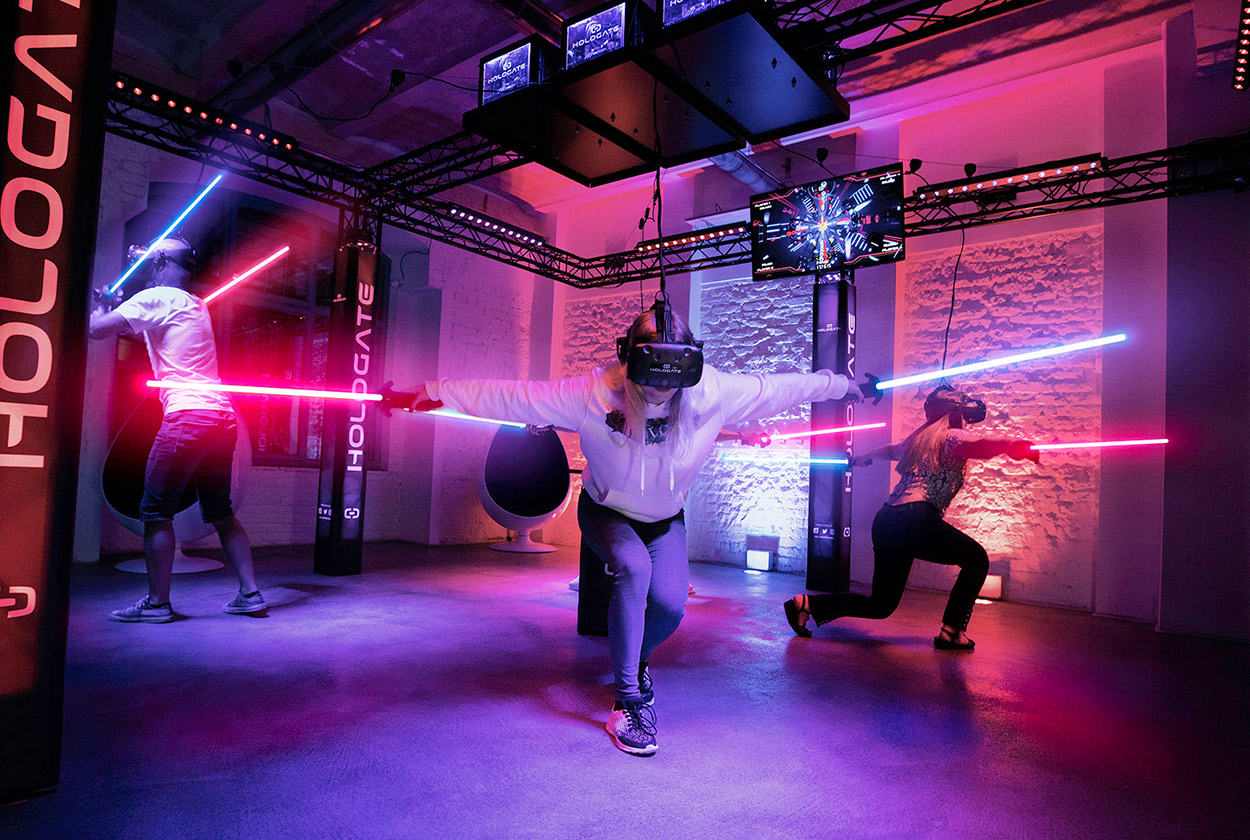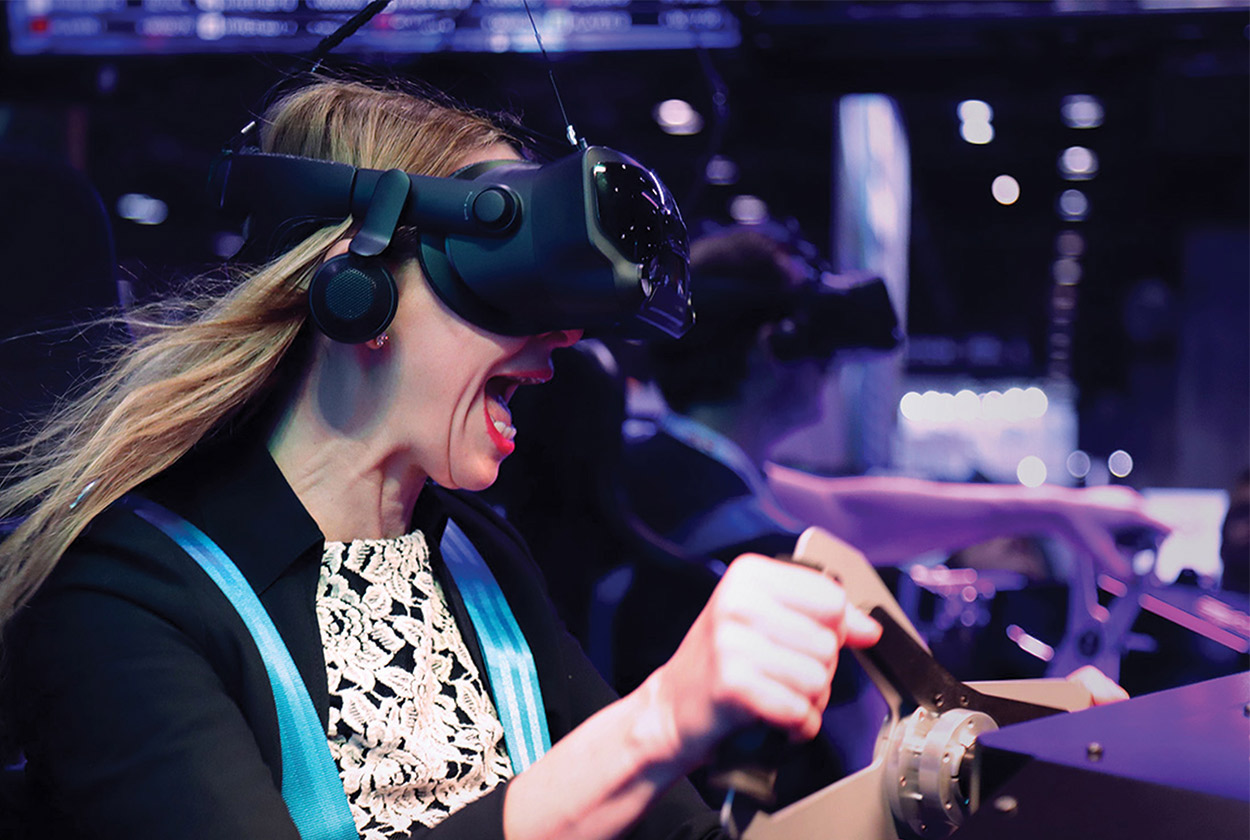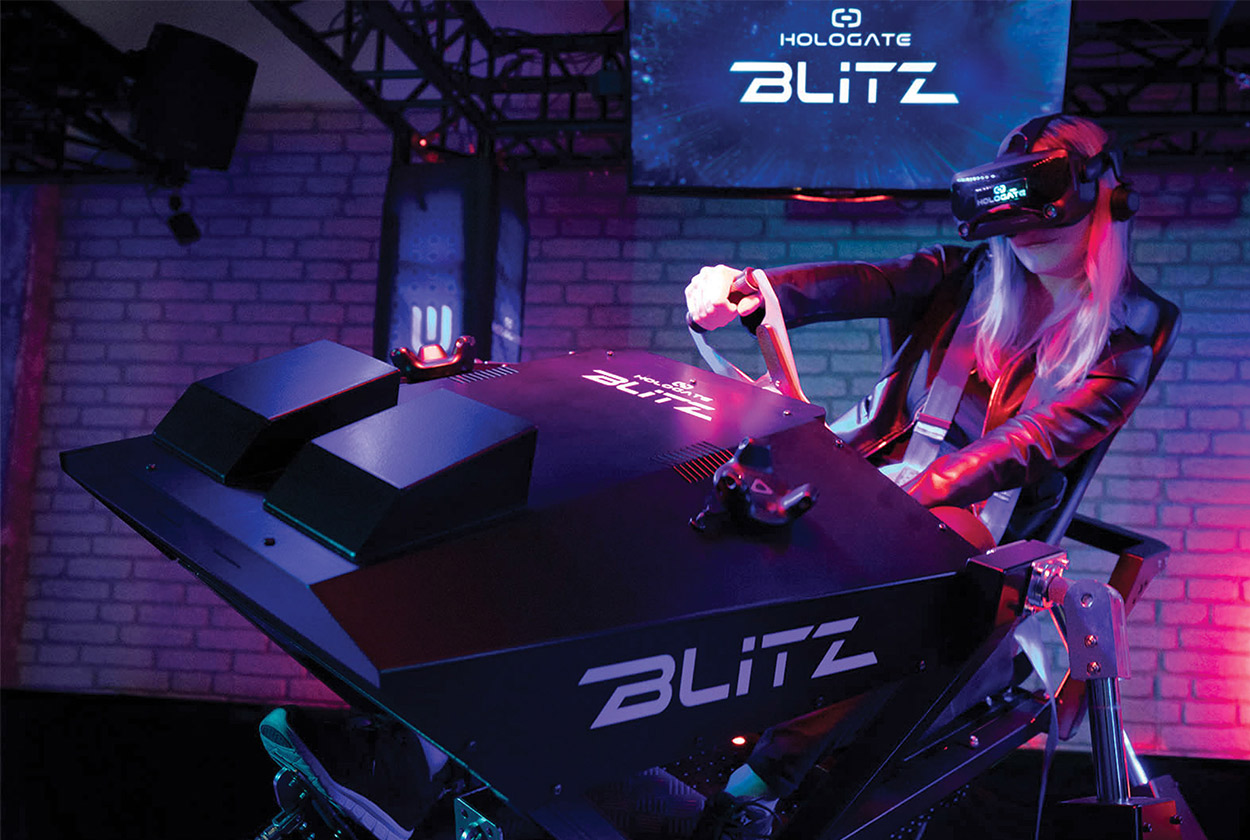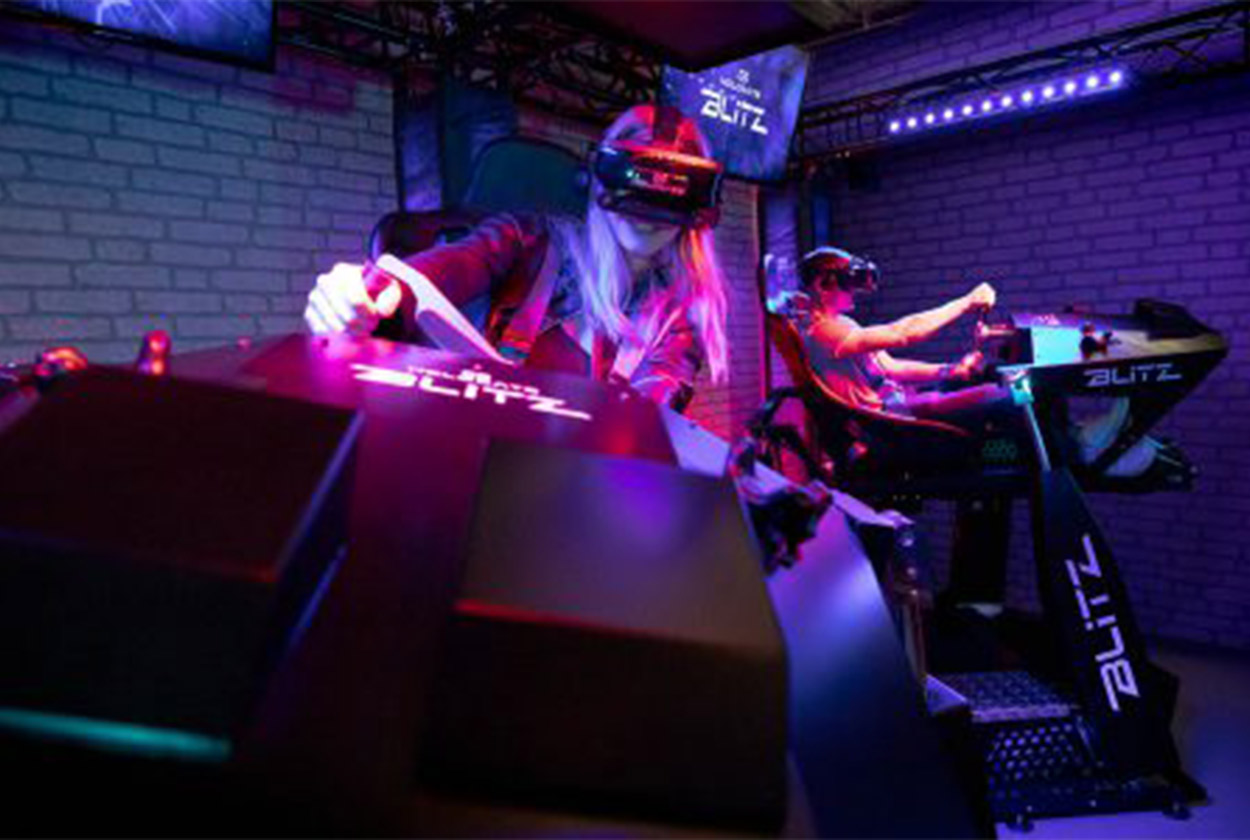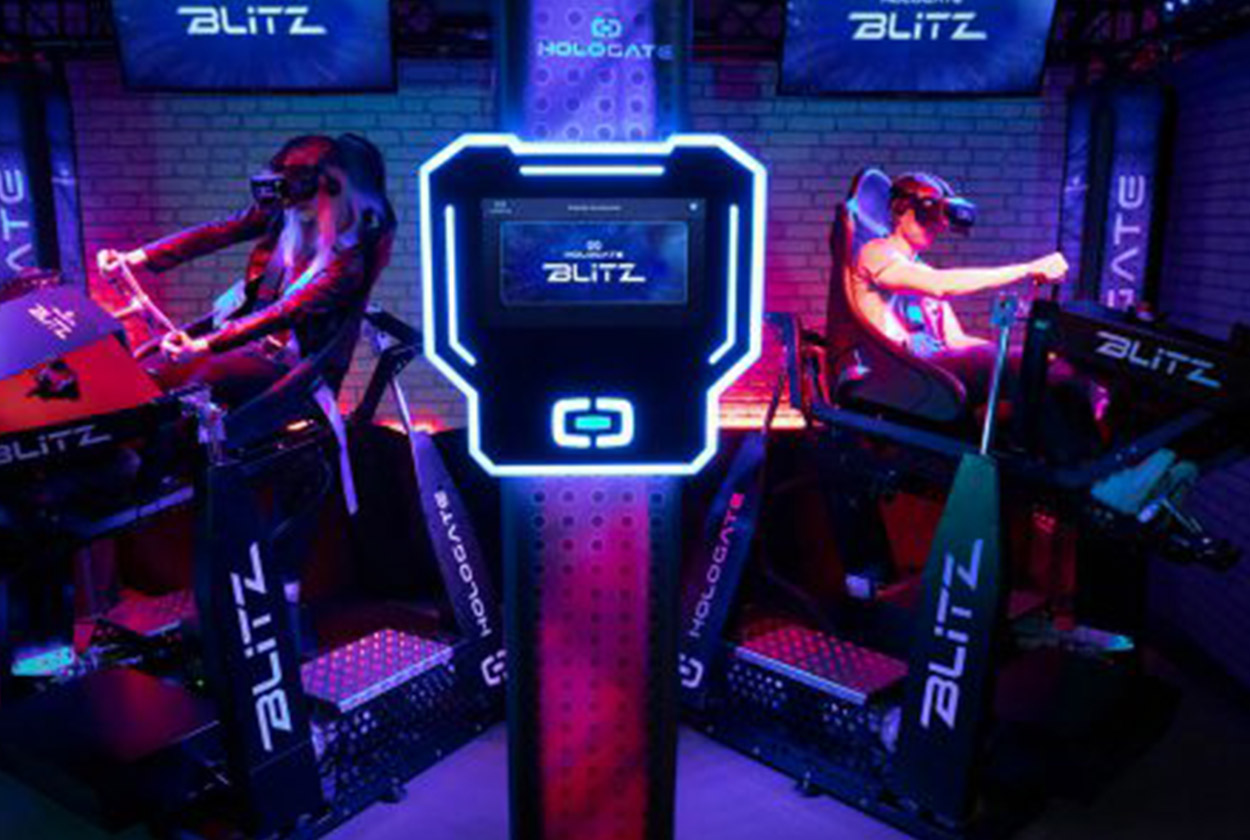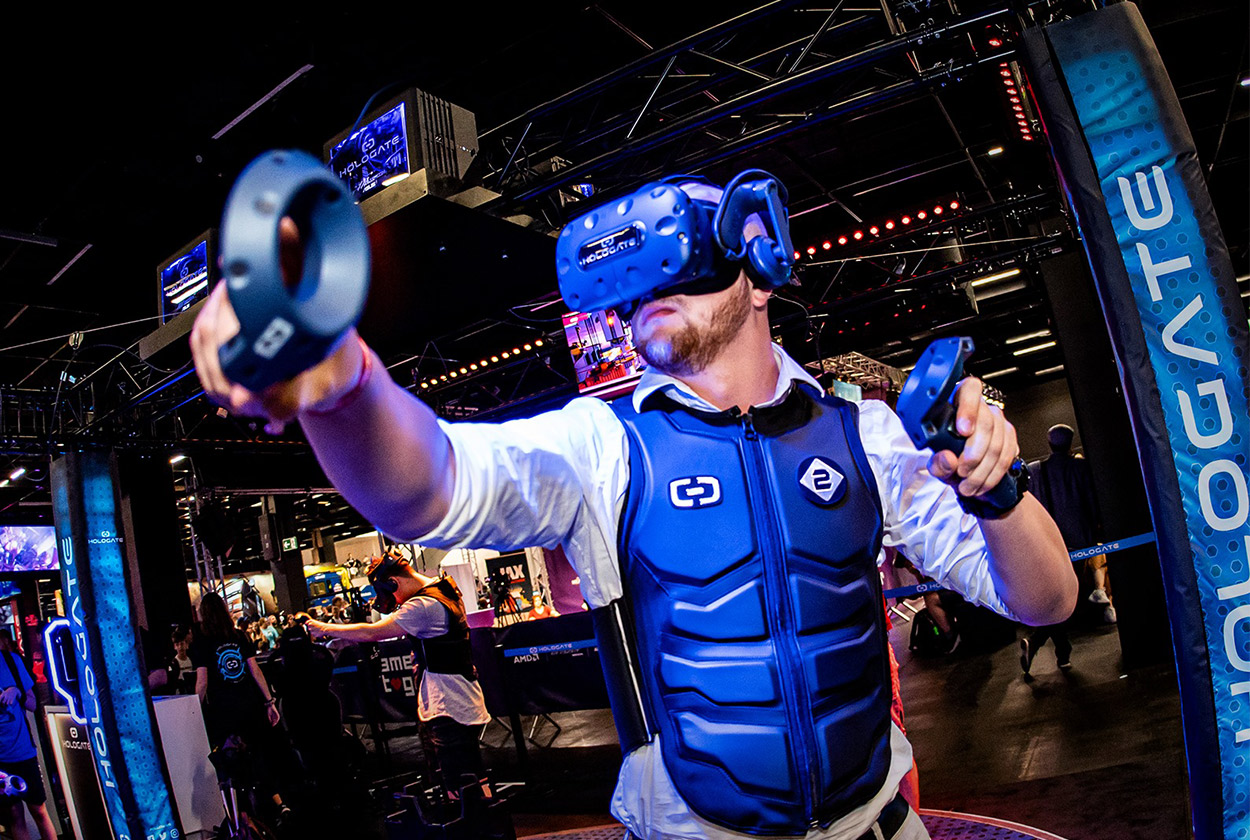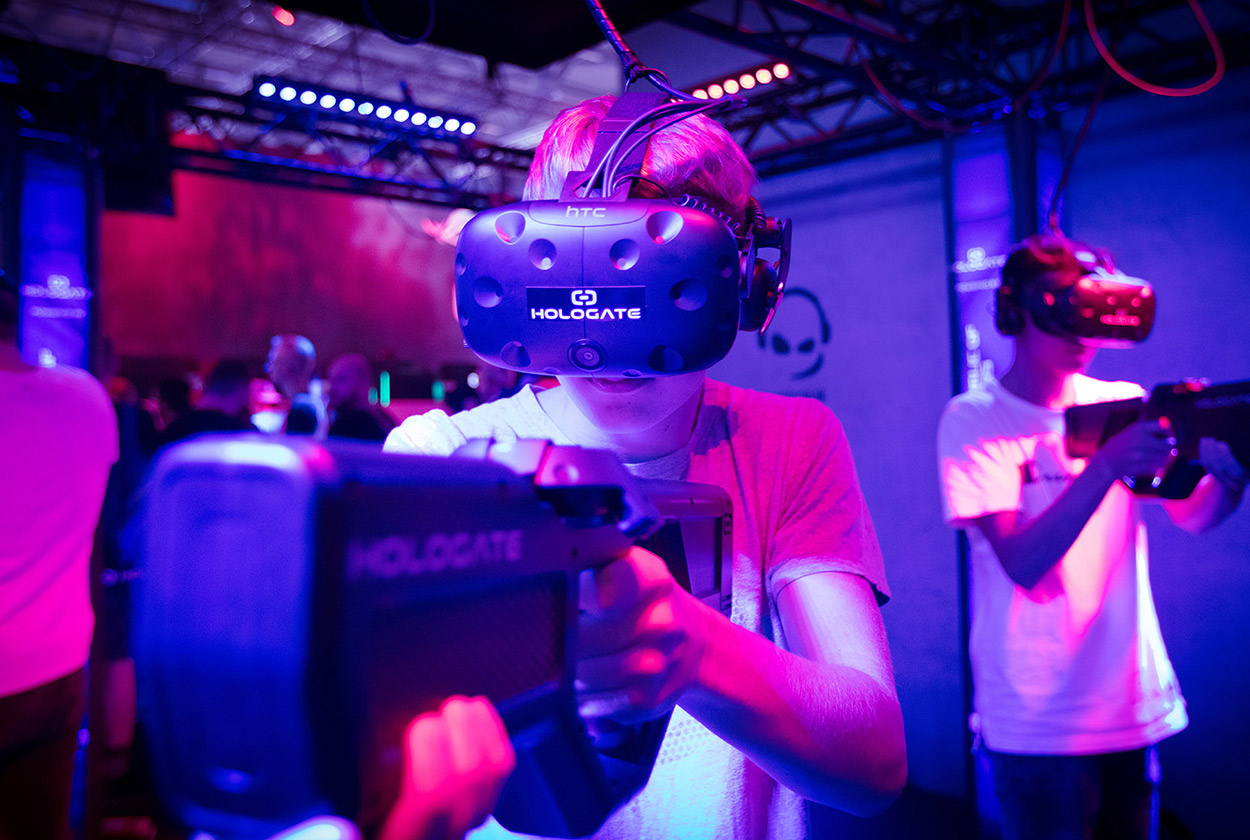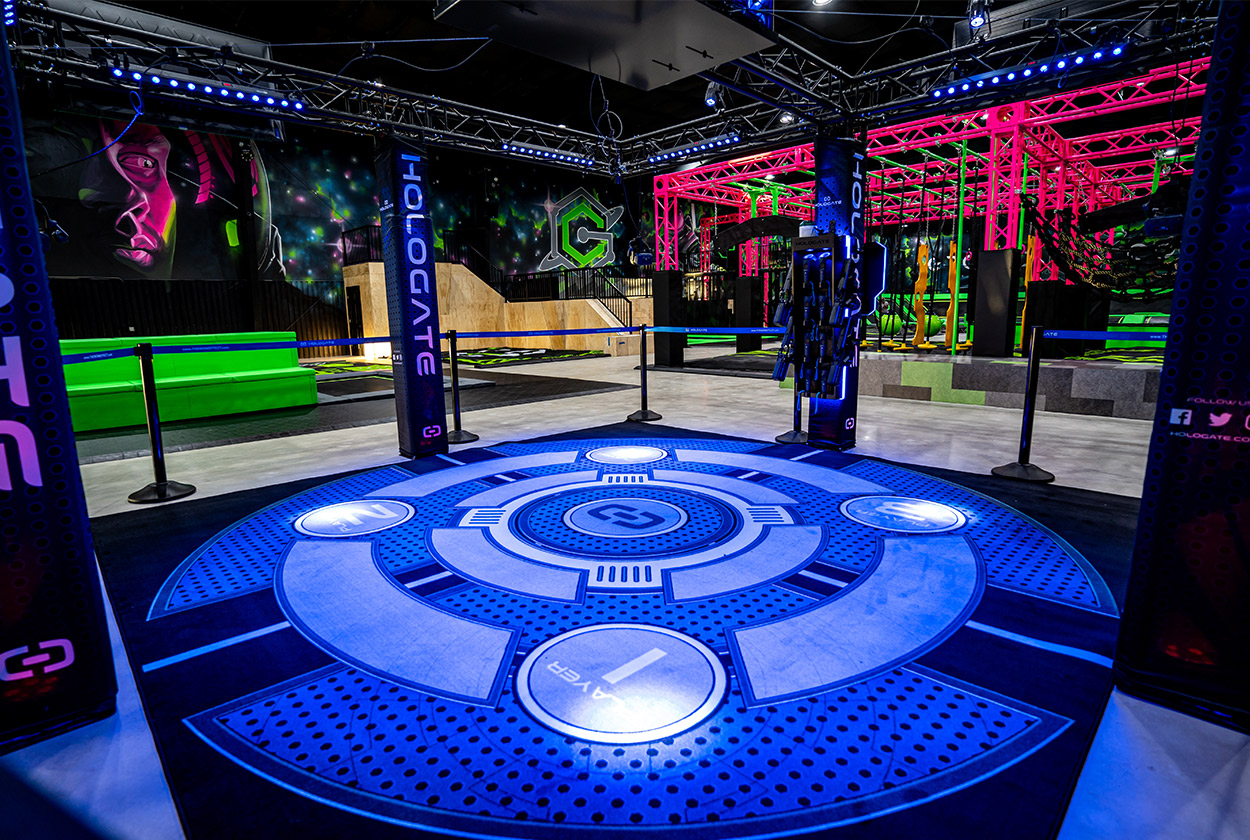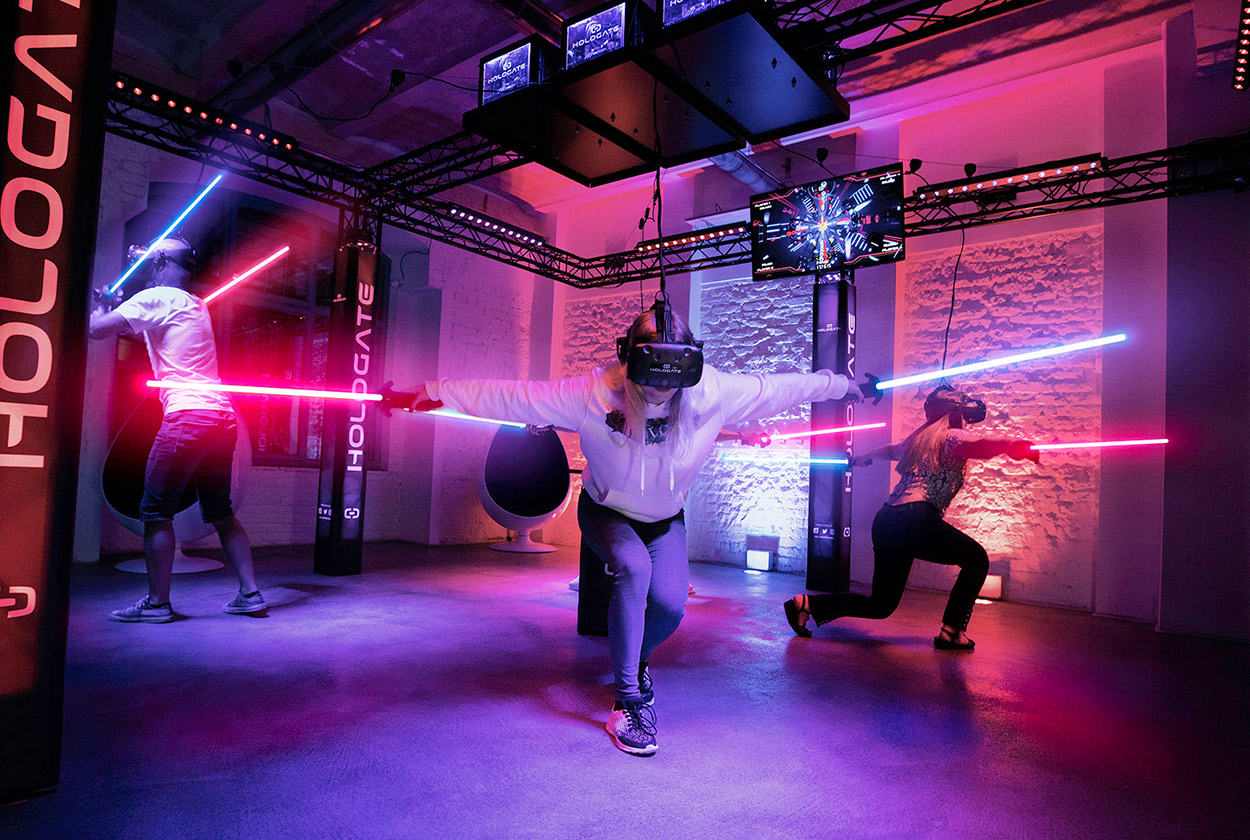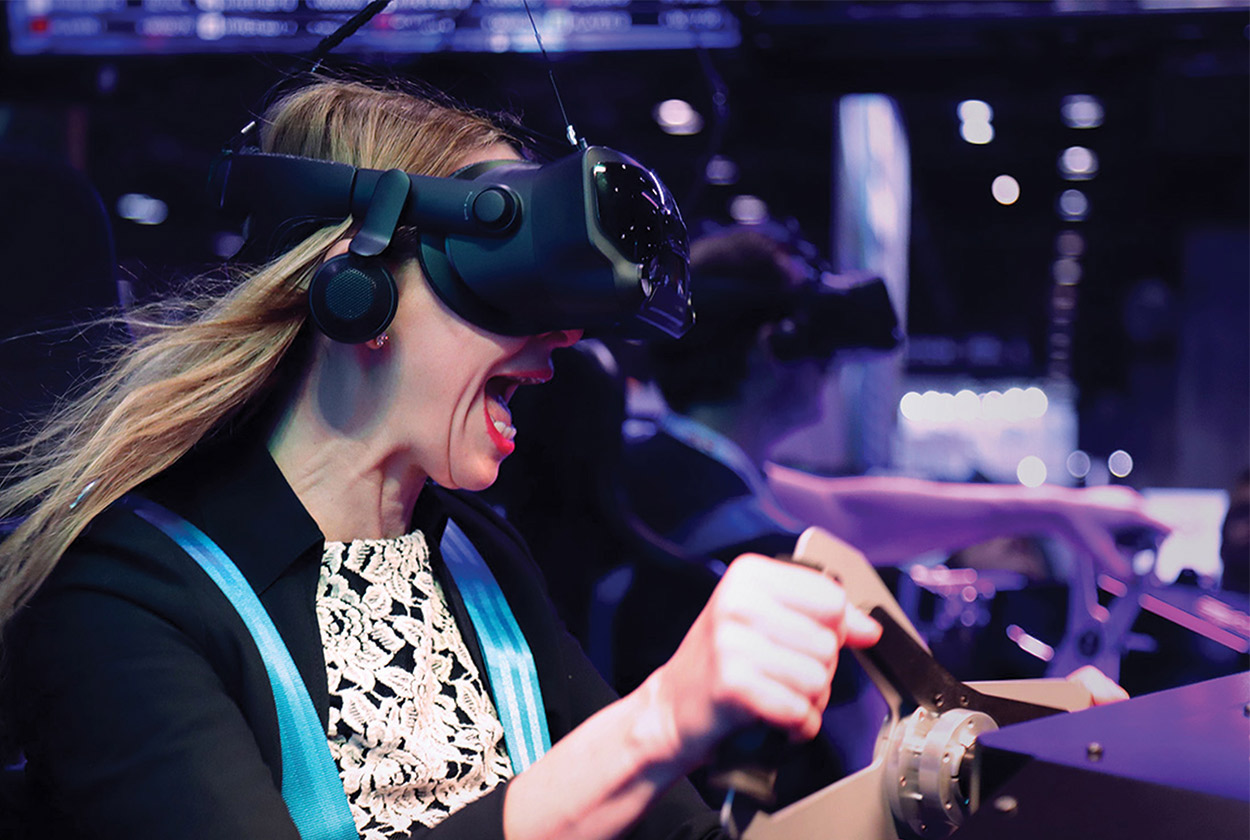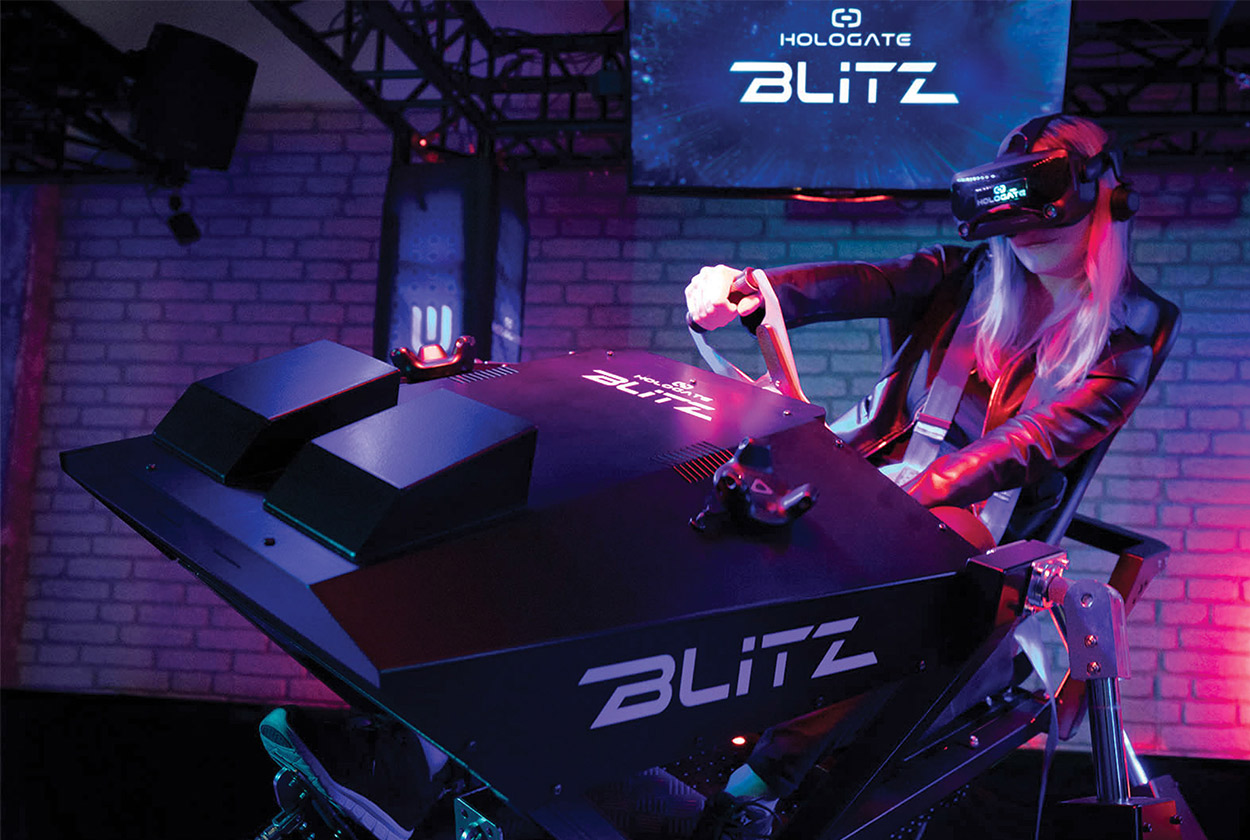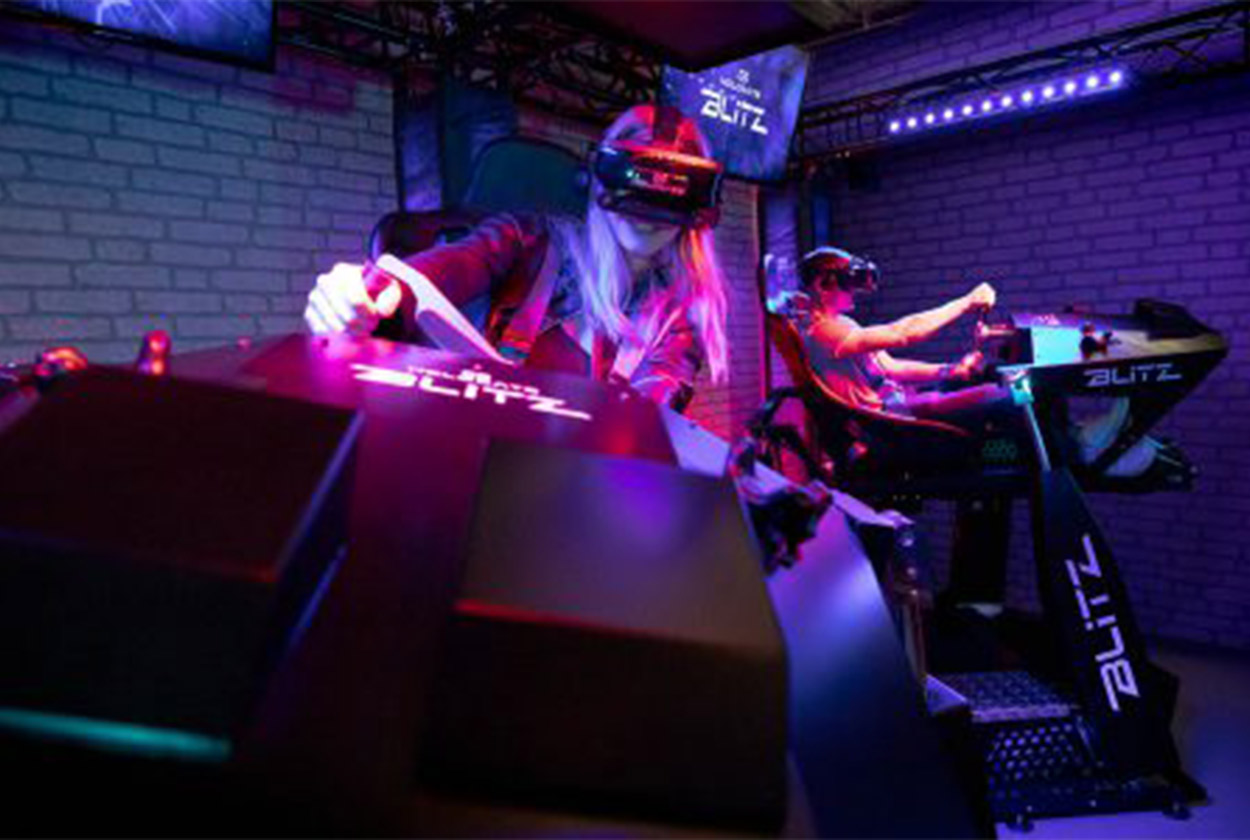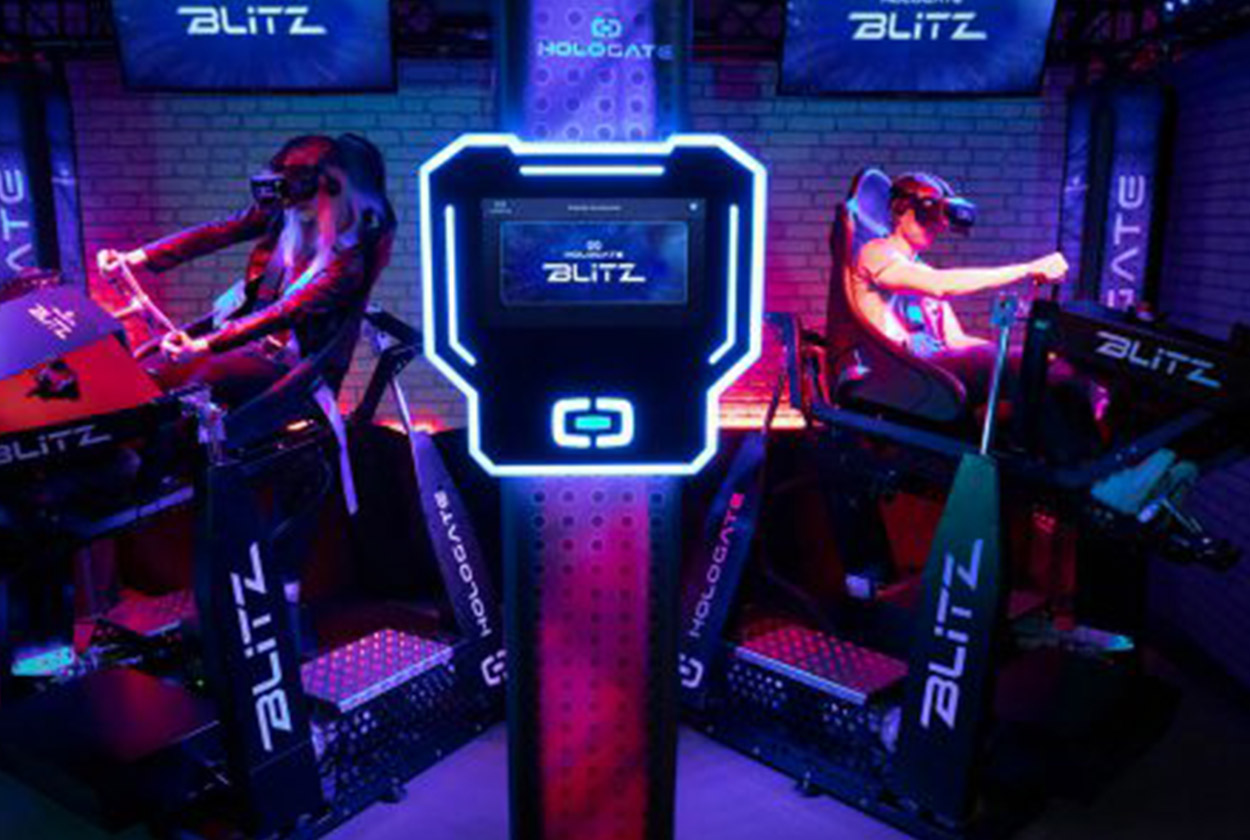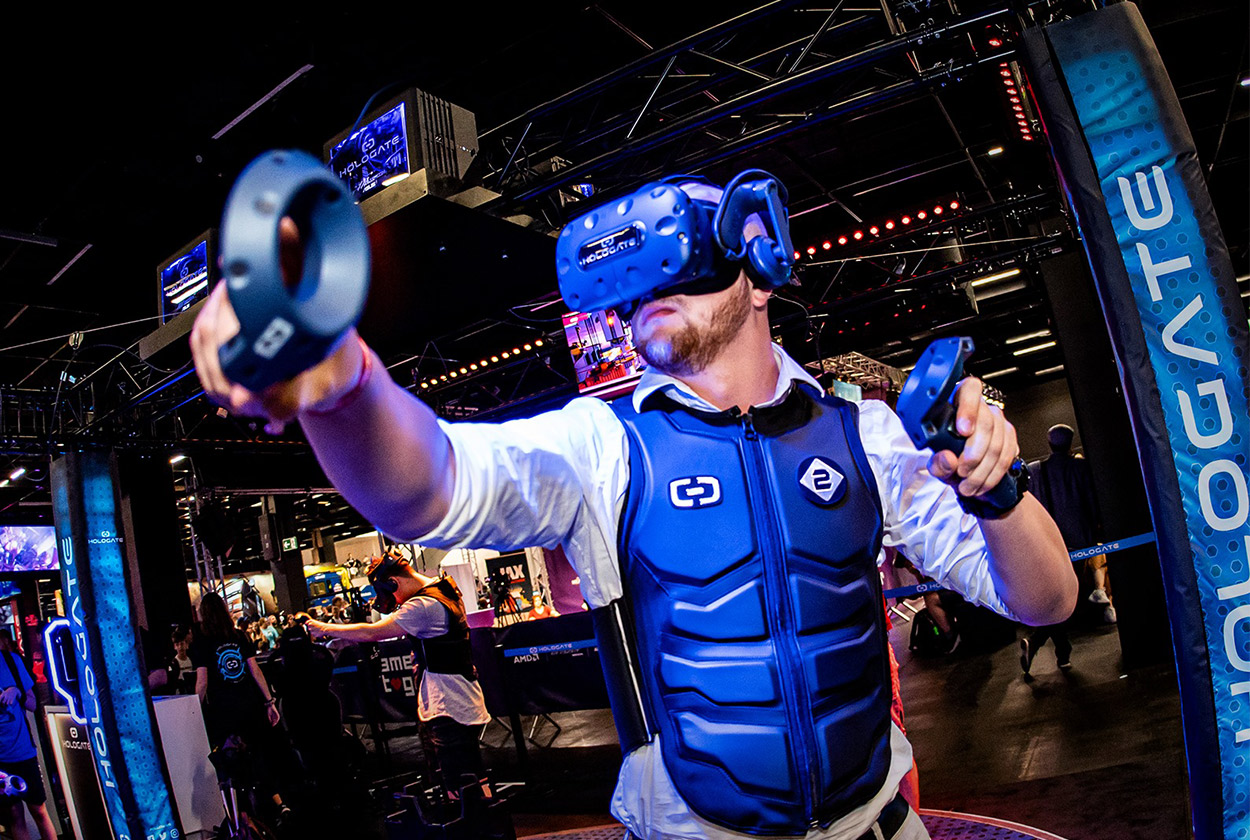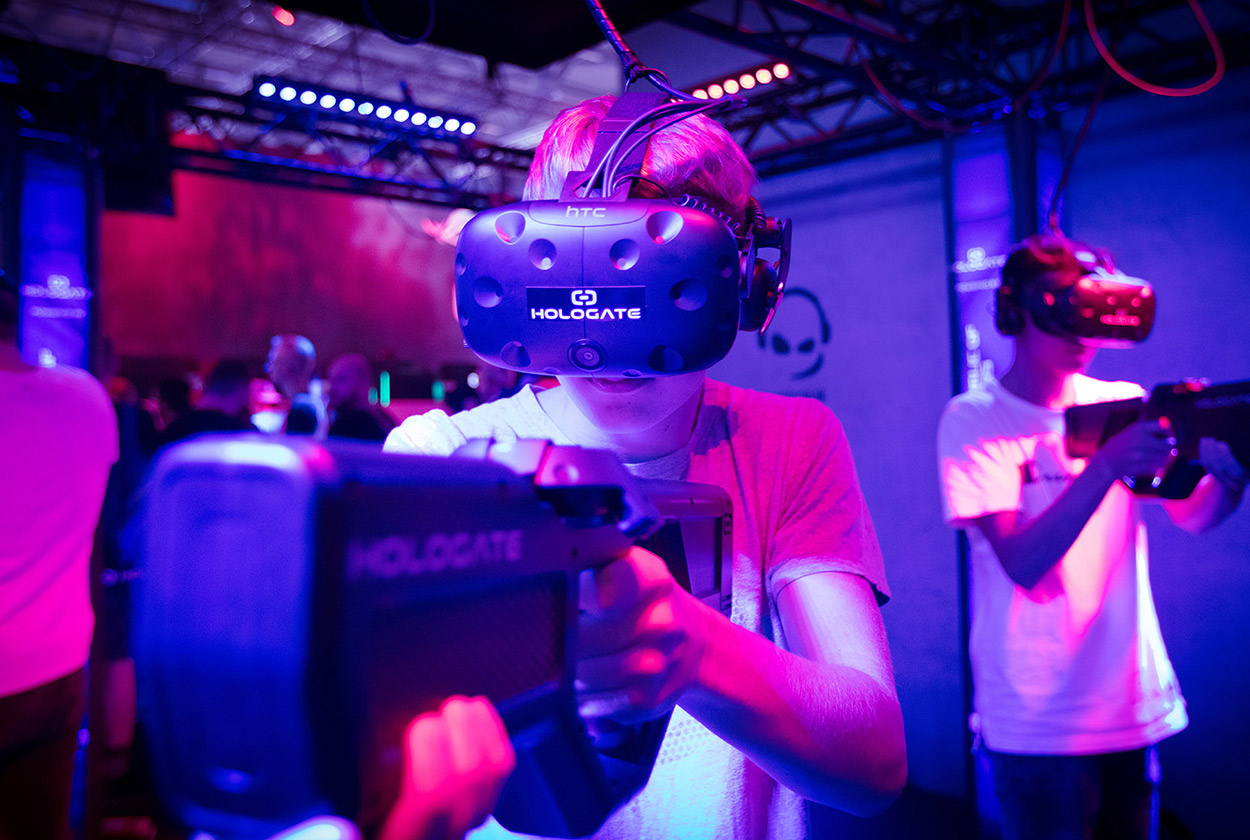 The Reaction Wall incorporates the fun of bouncing on a trampoline with an interactive board that tests hand-eye coordination and jumping accuracy. This interactive attraction has become a trampoline park favorite and encourages challengers to attempt the attraction multiple times with the goal of surpassing their previous score.
Players score points by correctly slapping the light up pods while jumping on a trampoline. This interactive attraction can be customized with your entertainment center's brand and is designed to be practically indestructible with a bullet-proof shell. Graphics can also be designed with neon colors that glow under black lights. The Reaction Wall can be used as a single unit or paired with a second to enable a multiplayer mode that encourages friendly competition.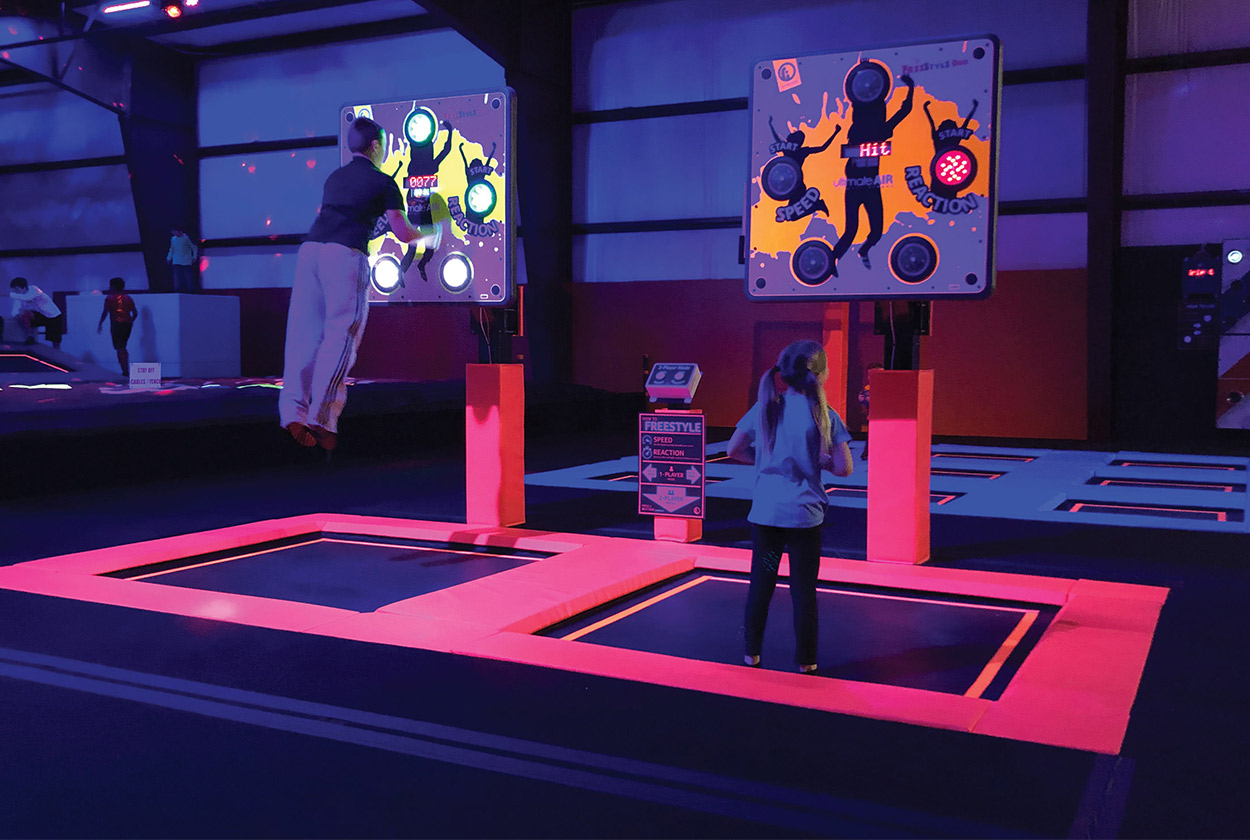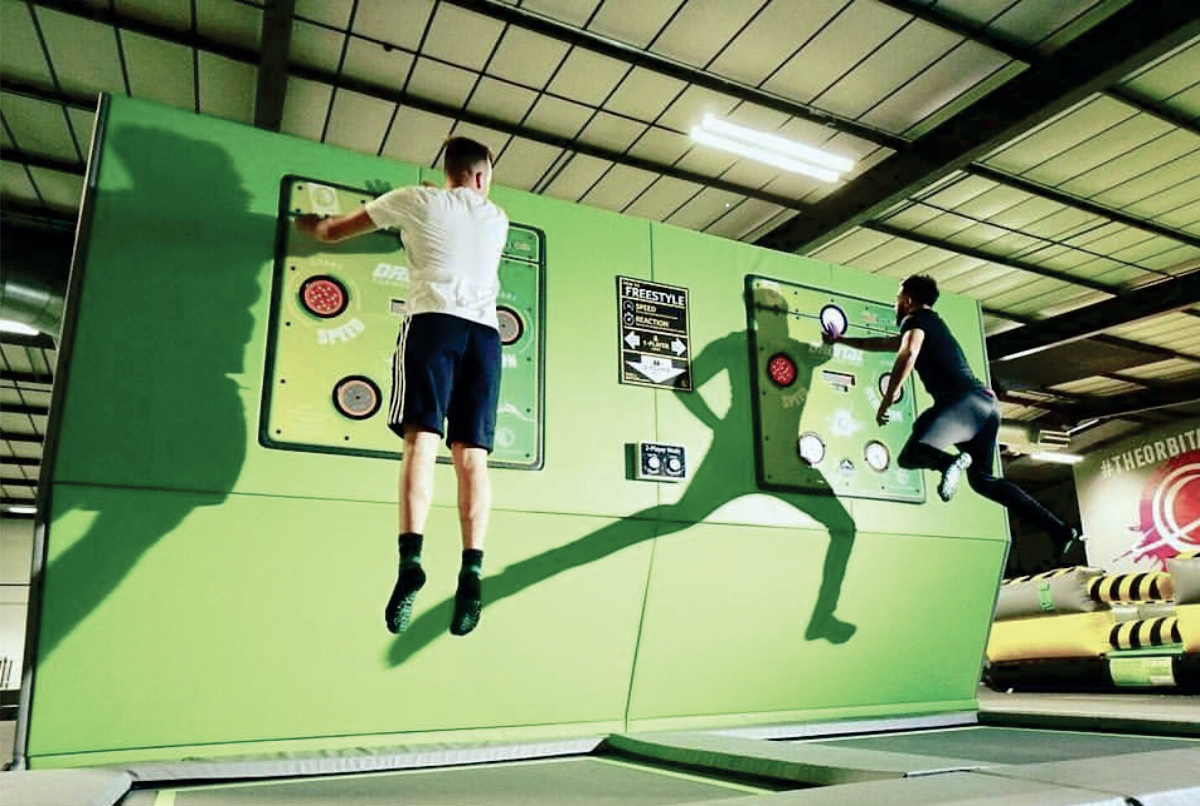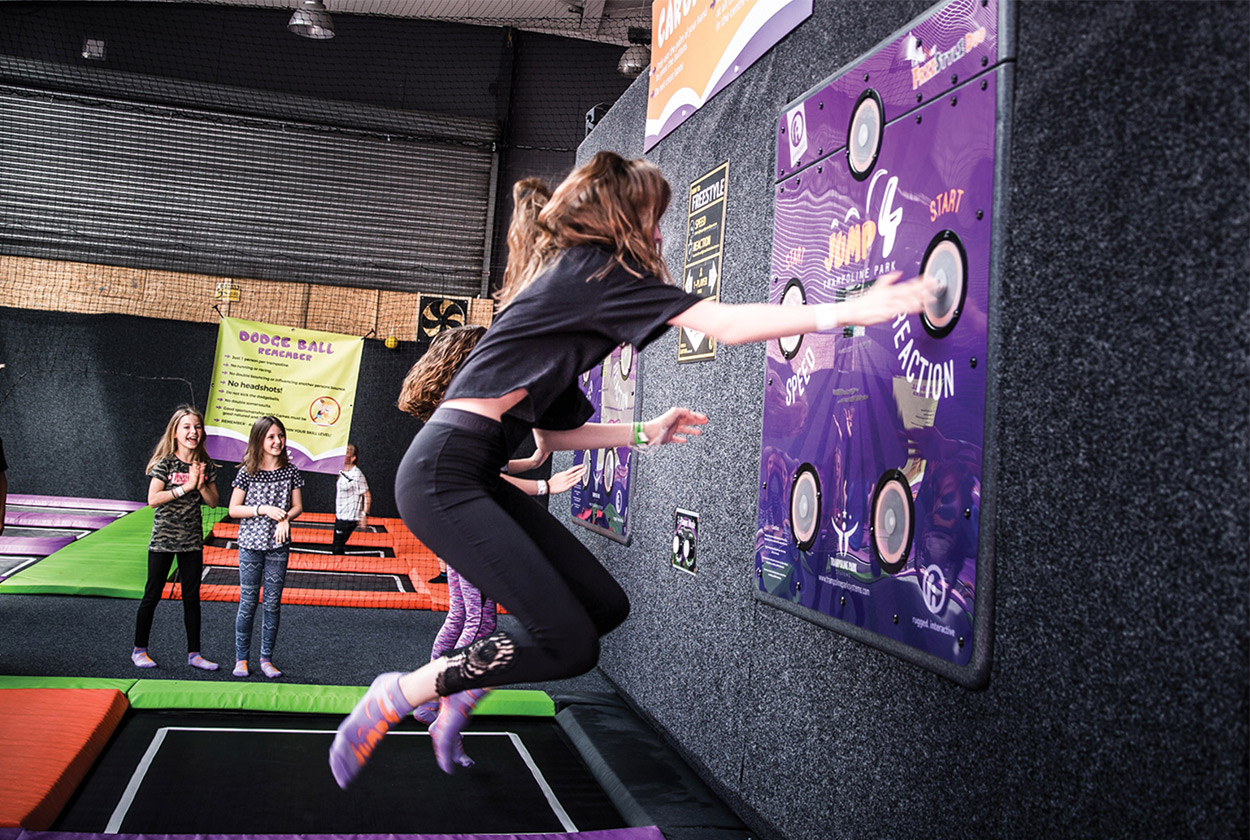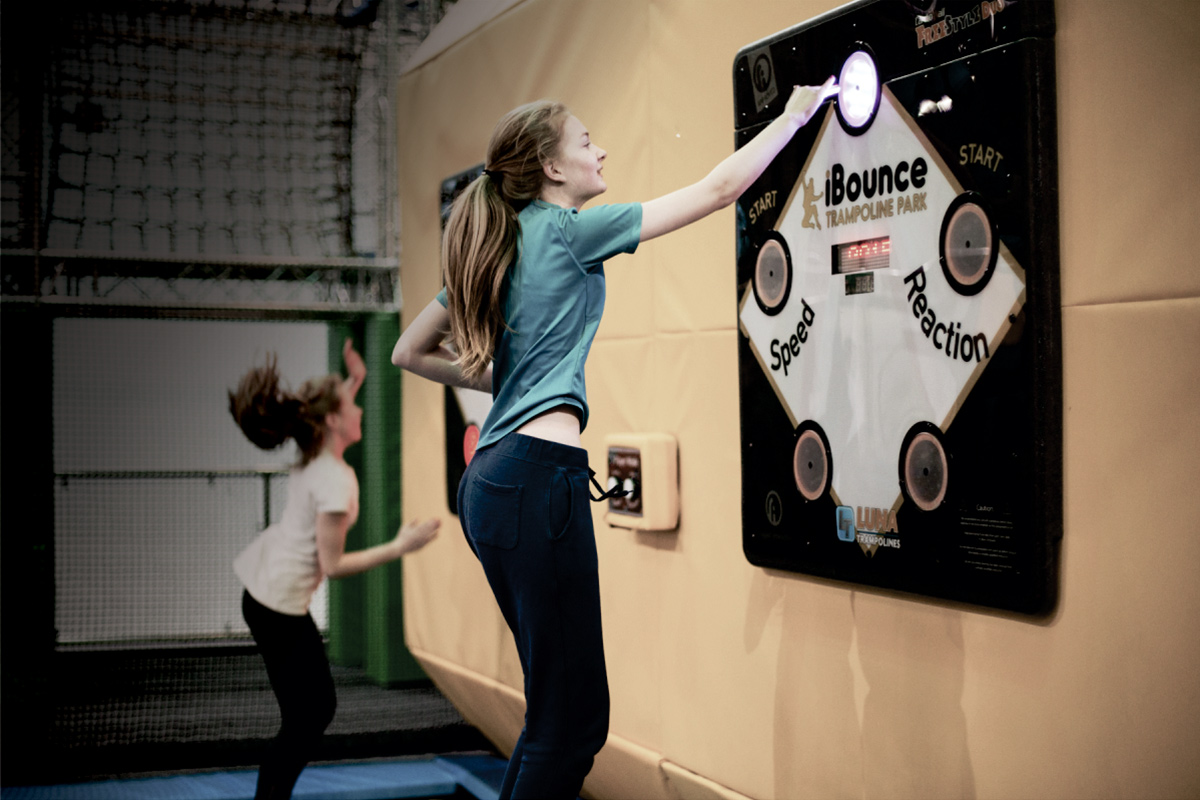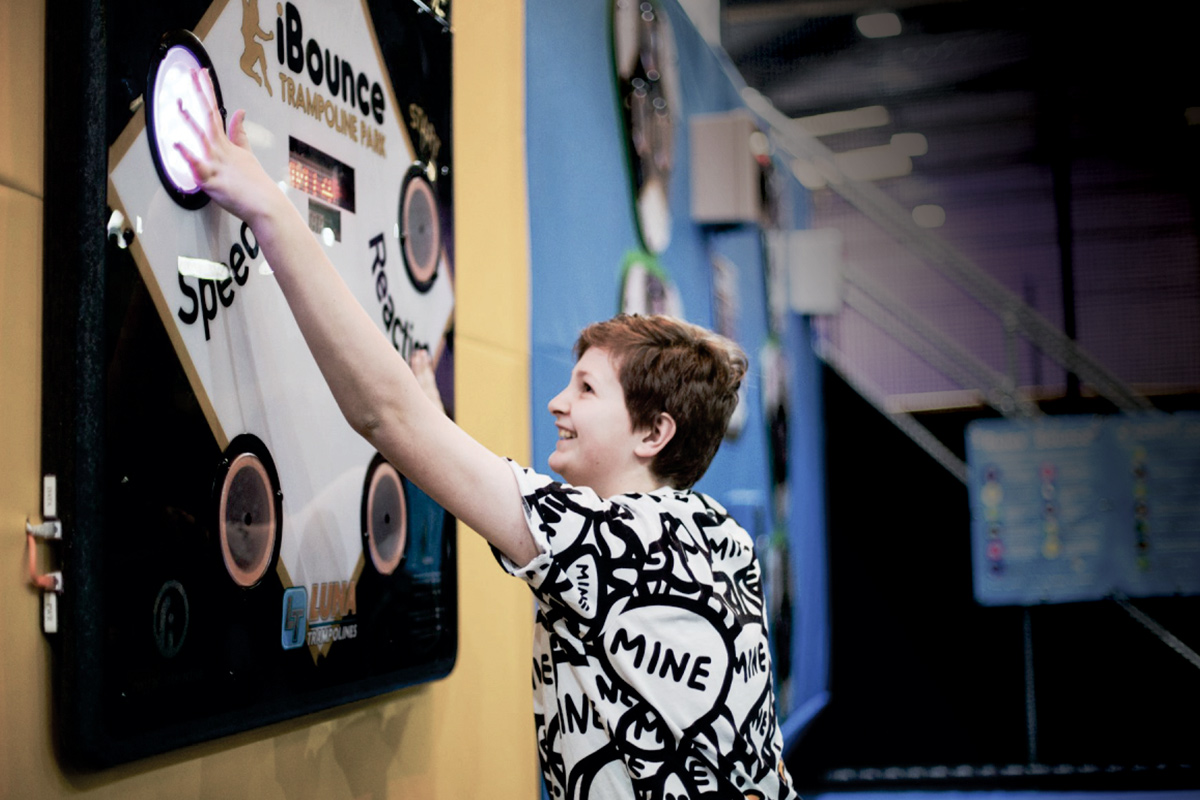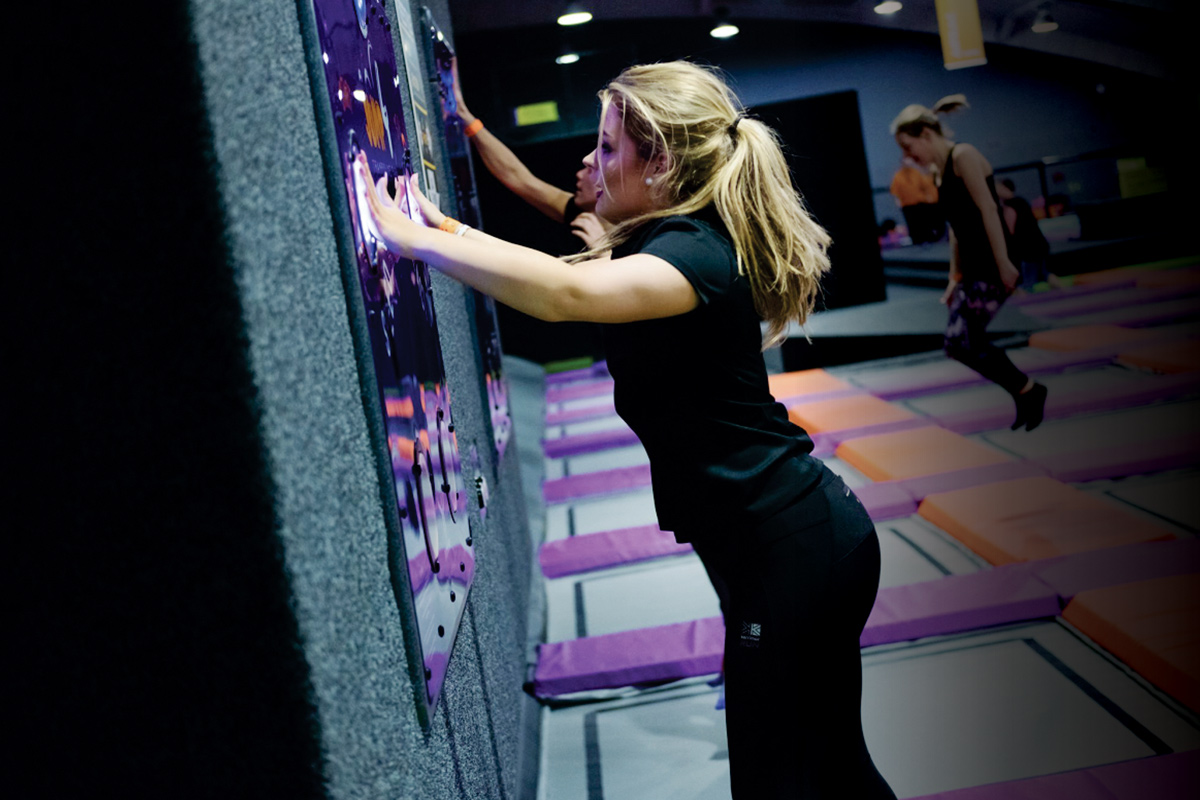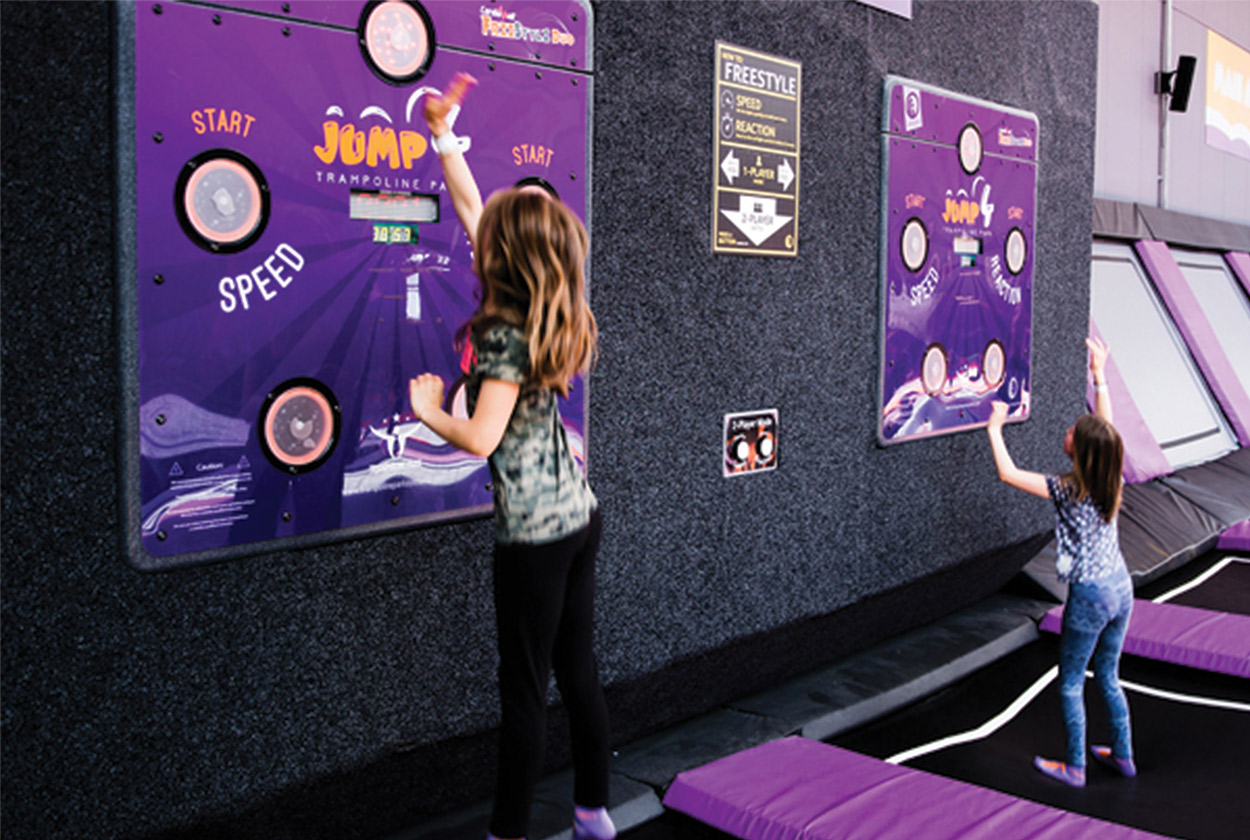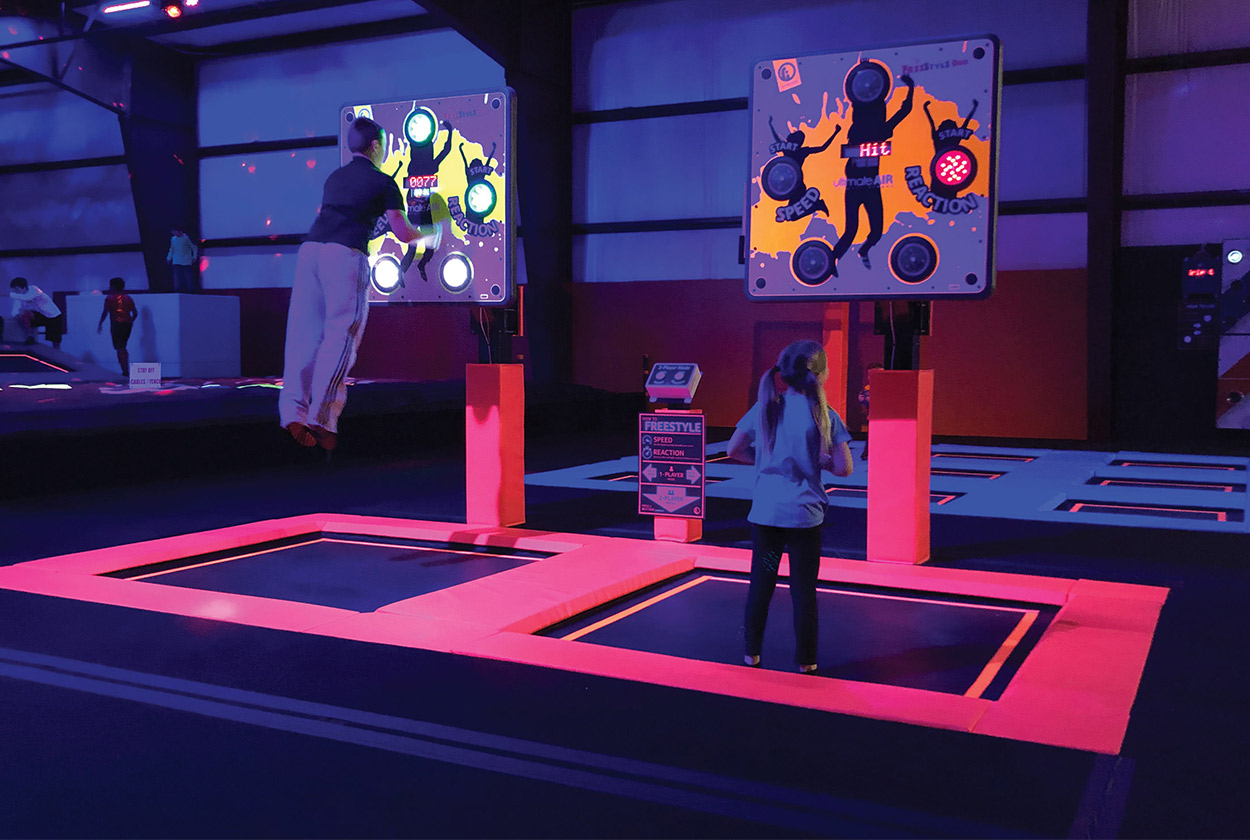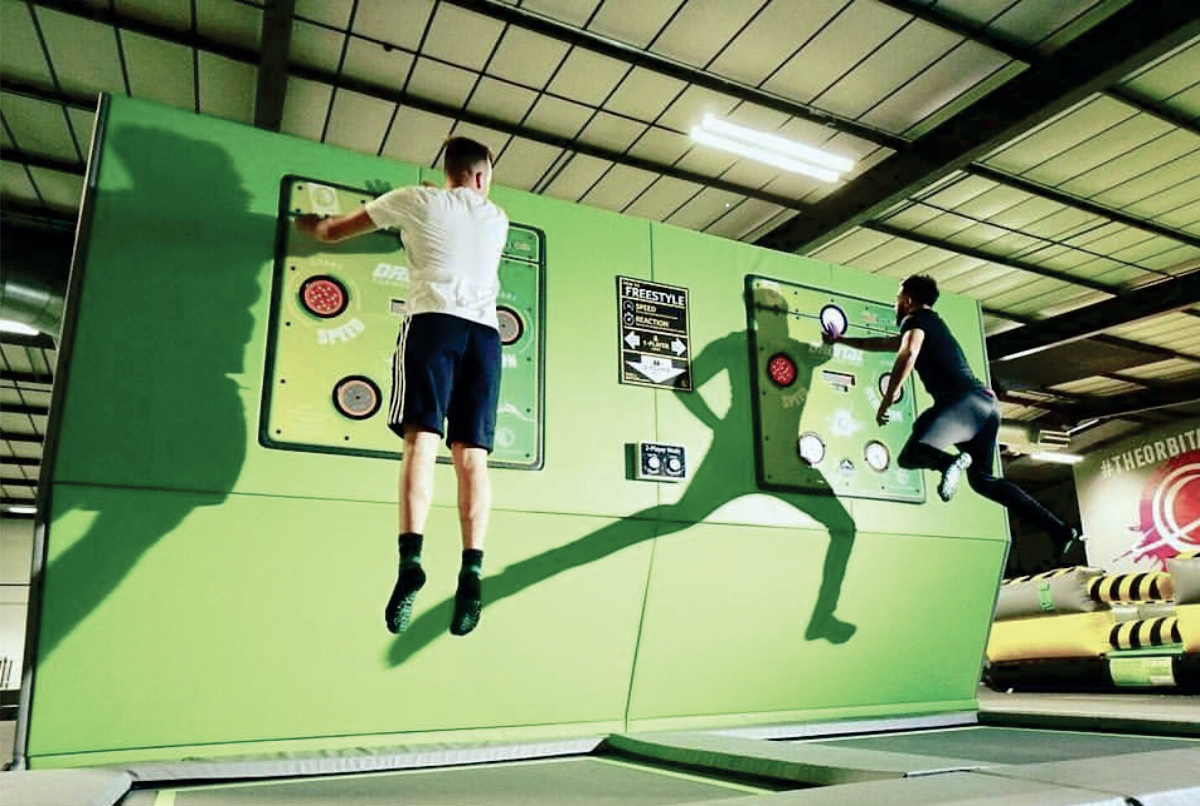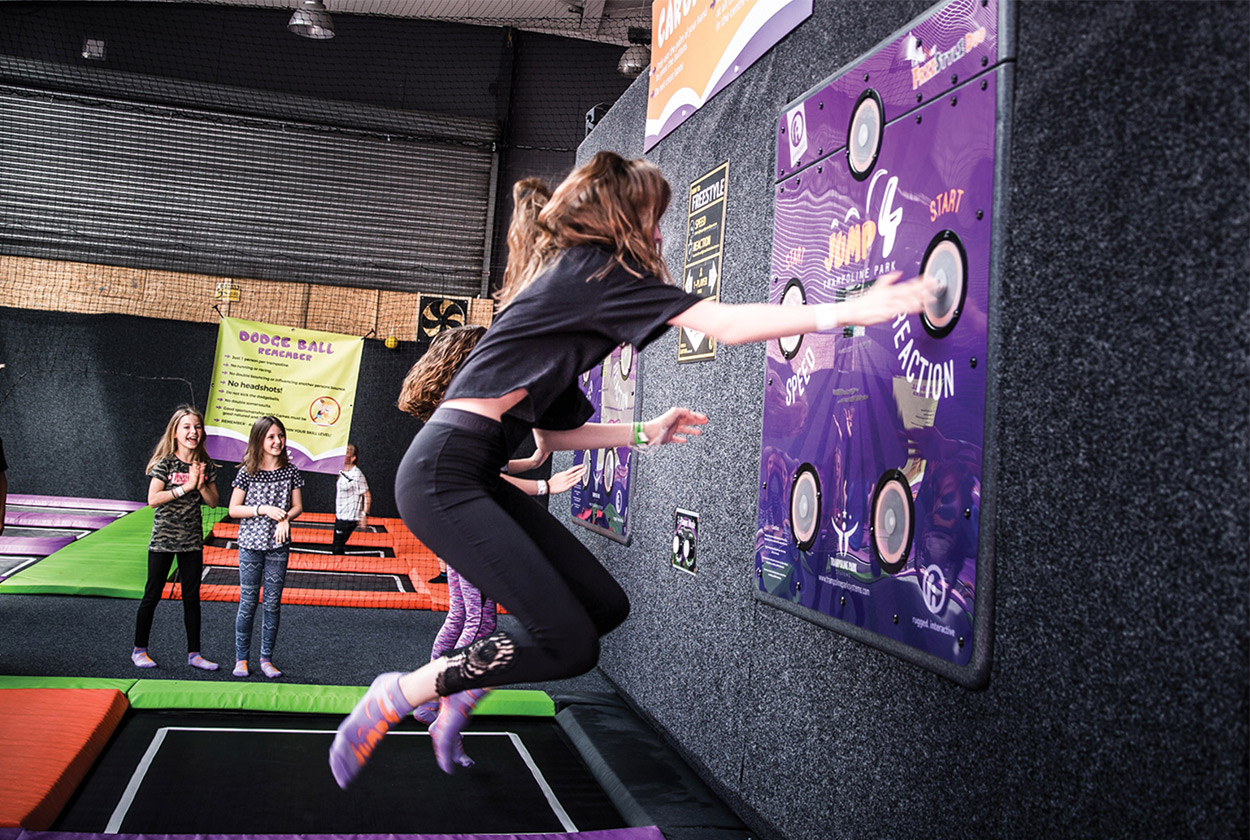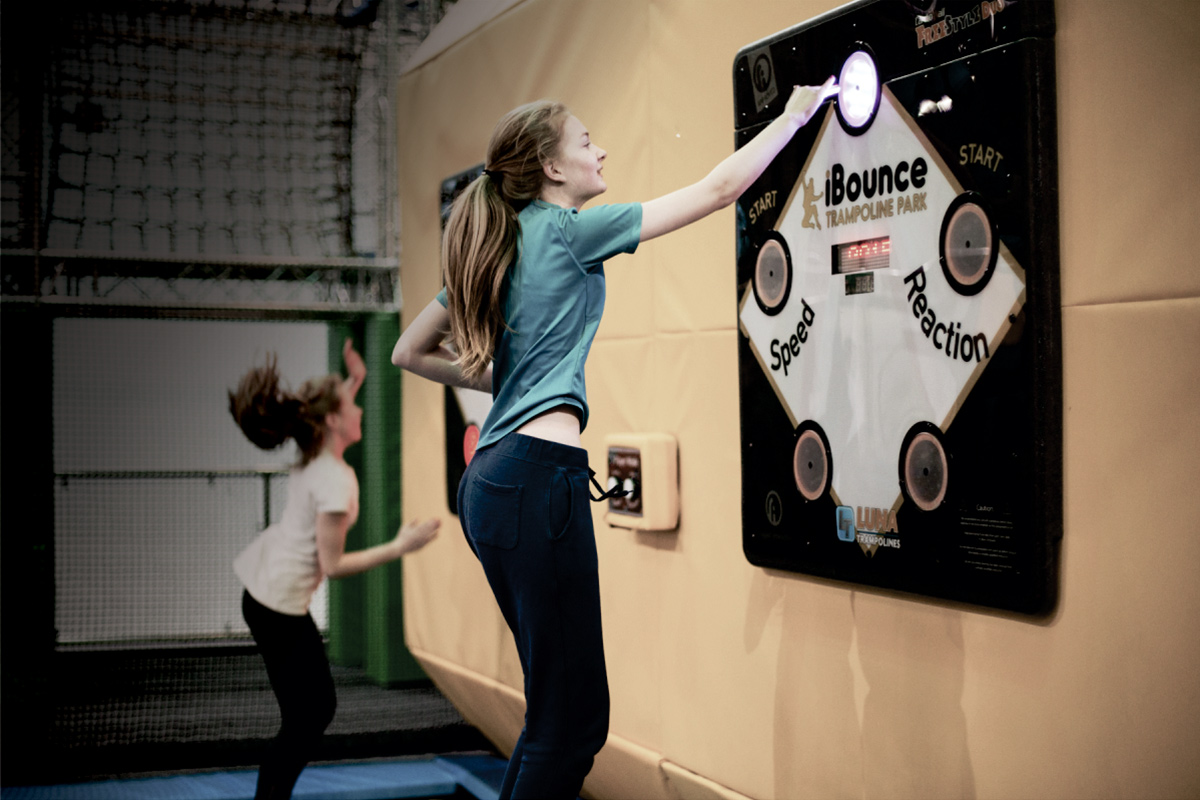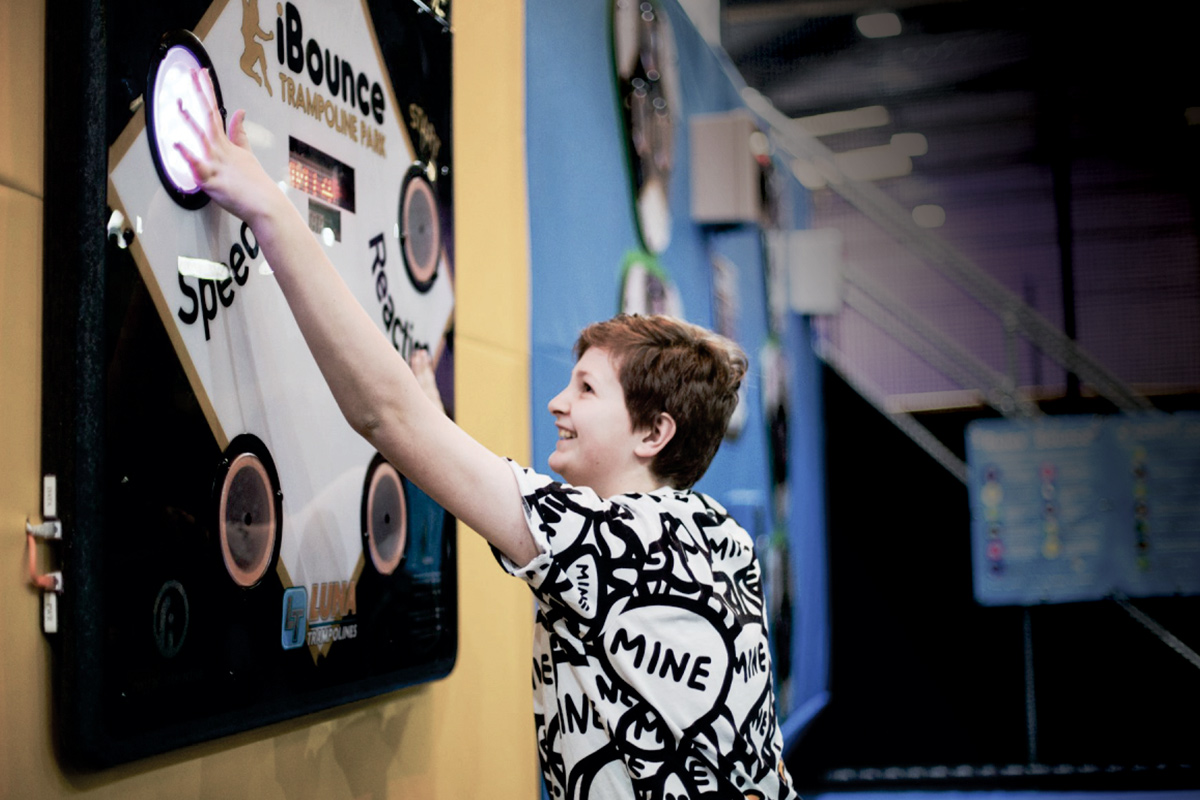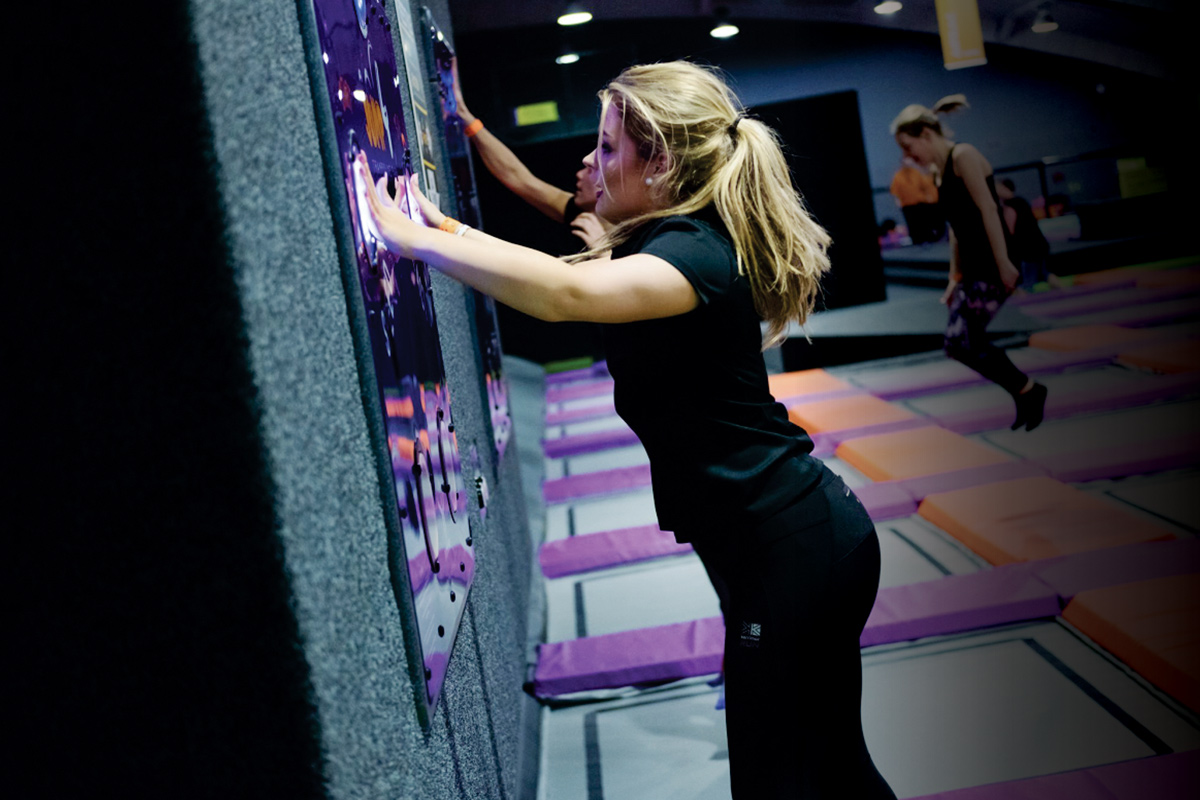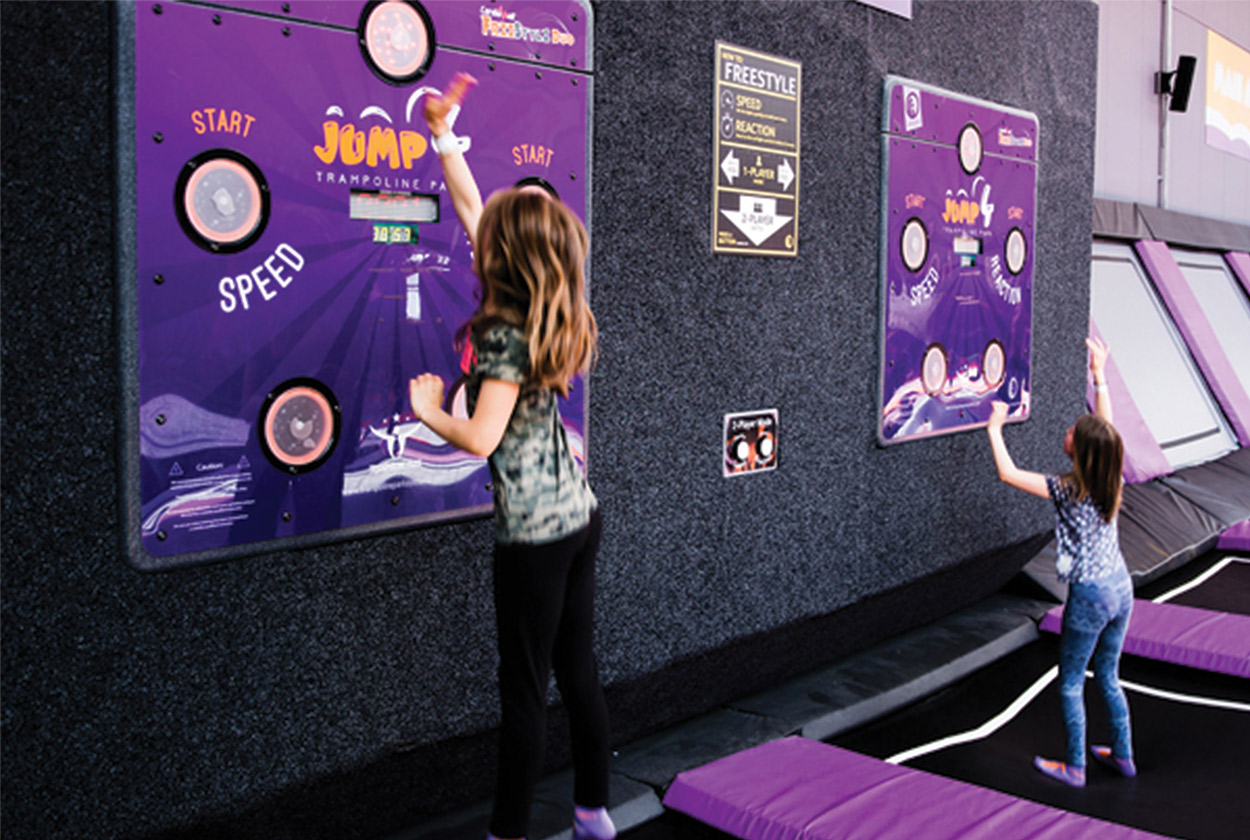 Jump into game play with ValoJump! This interactive attraction combines the heart pumping exercise of jumping on a trampoline with high-definition video game play. Each player sees themselves on the screen while they jump and directly interact with the game. ValoJump comes as a plug and play package that includes all the hardware and software required to run the game. This attraction is preinstalled with exciting games that support up to two players at the same time. ValoJump is suitable for all ages and is intuitively designed. Players can quickly access the game and begin play without a dedicated operator. This immersive attraction is ideal for new and existing trampoline parks.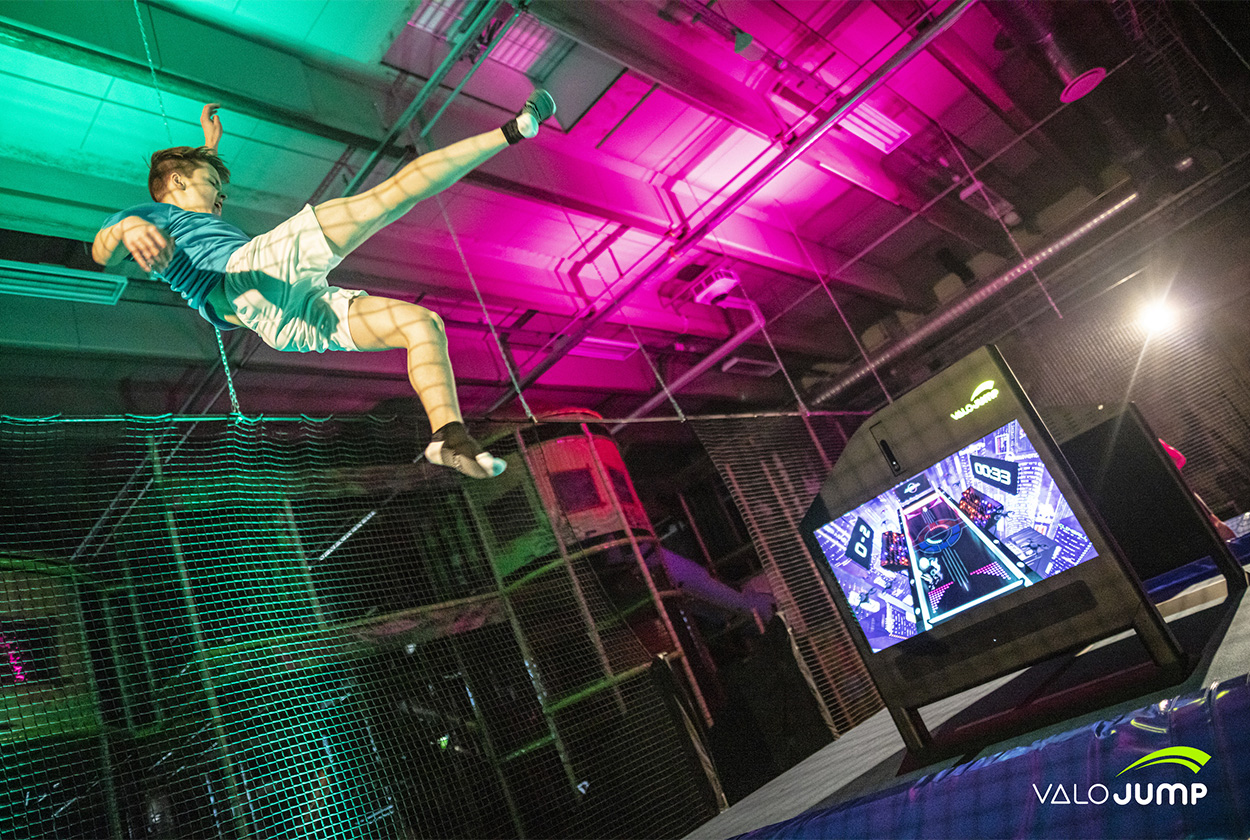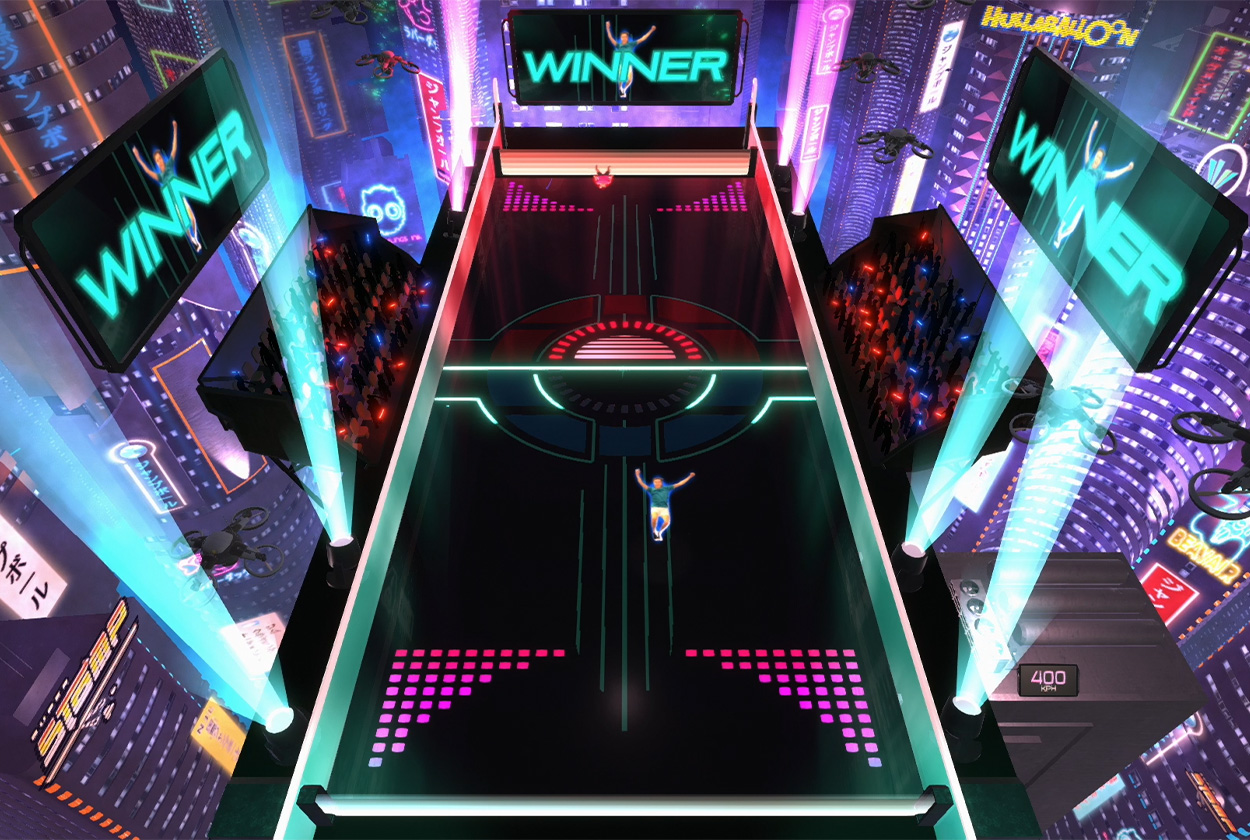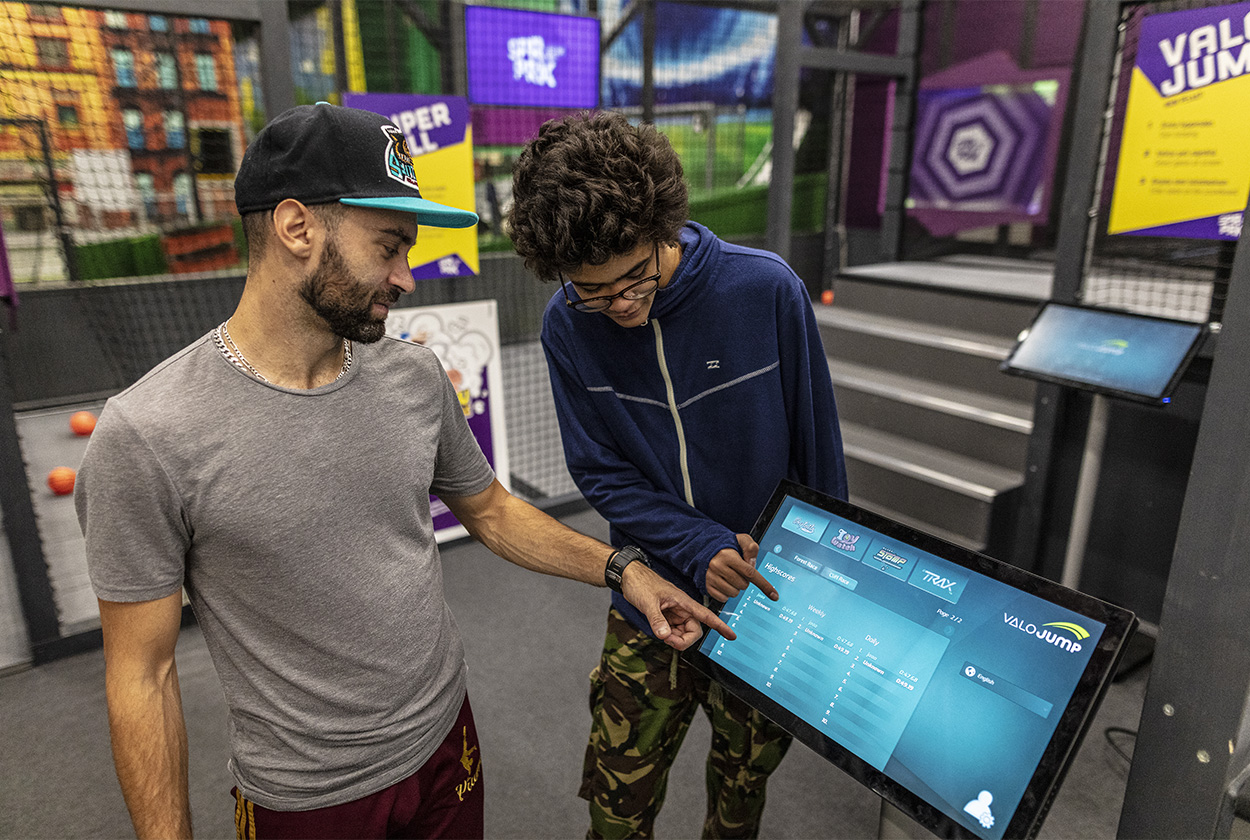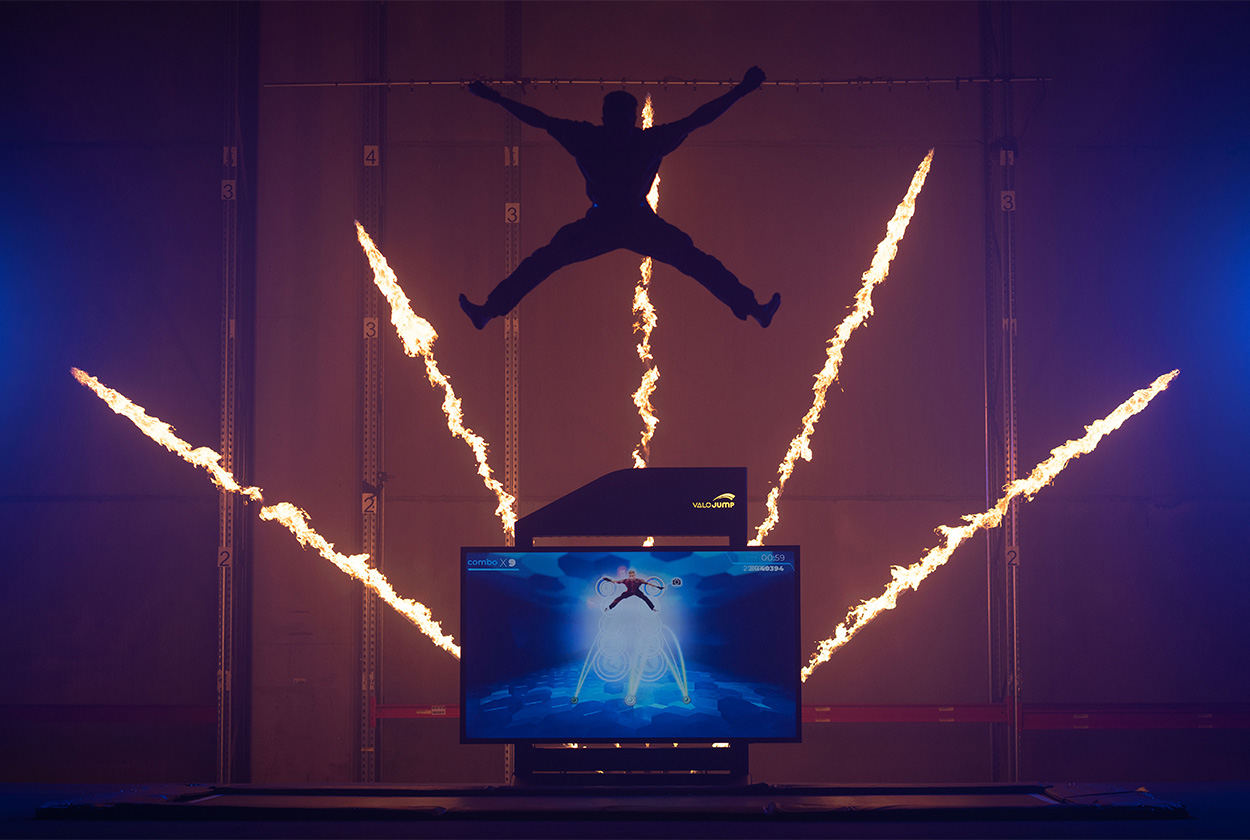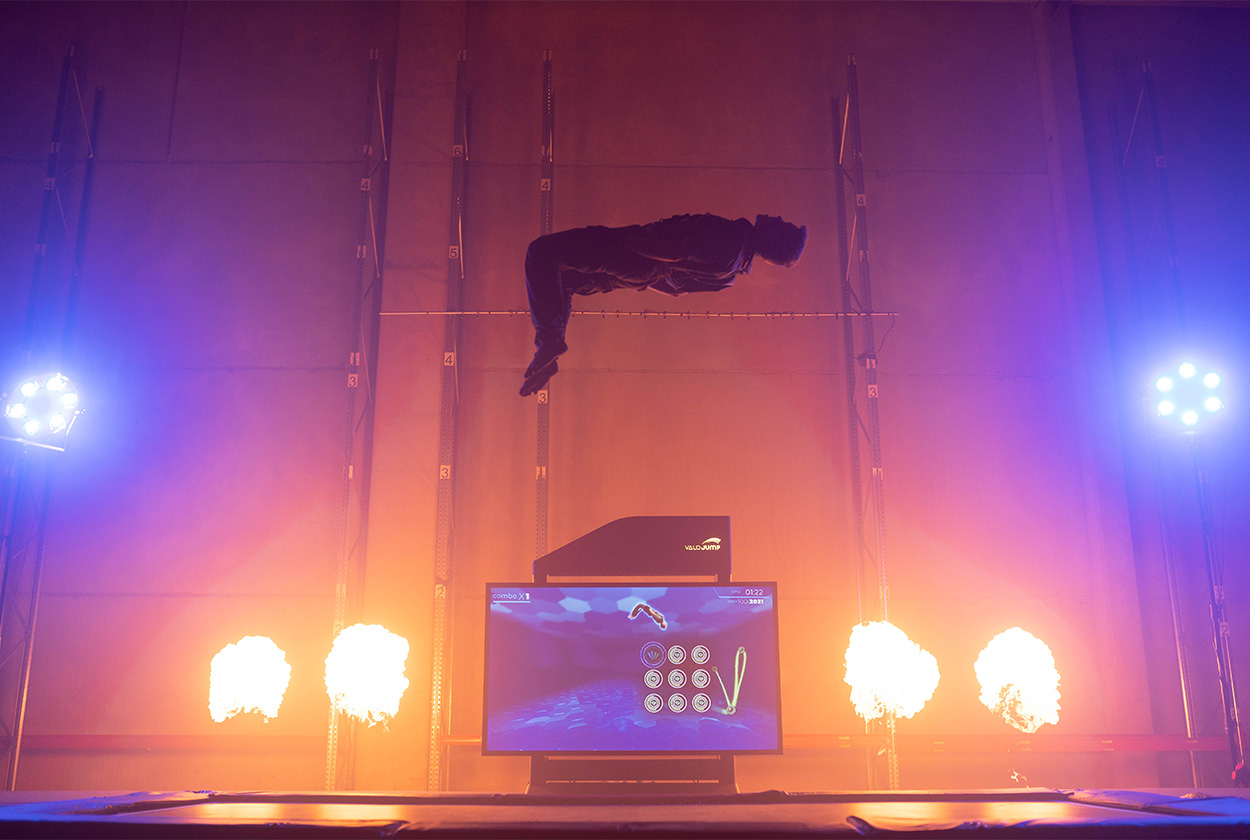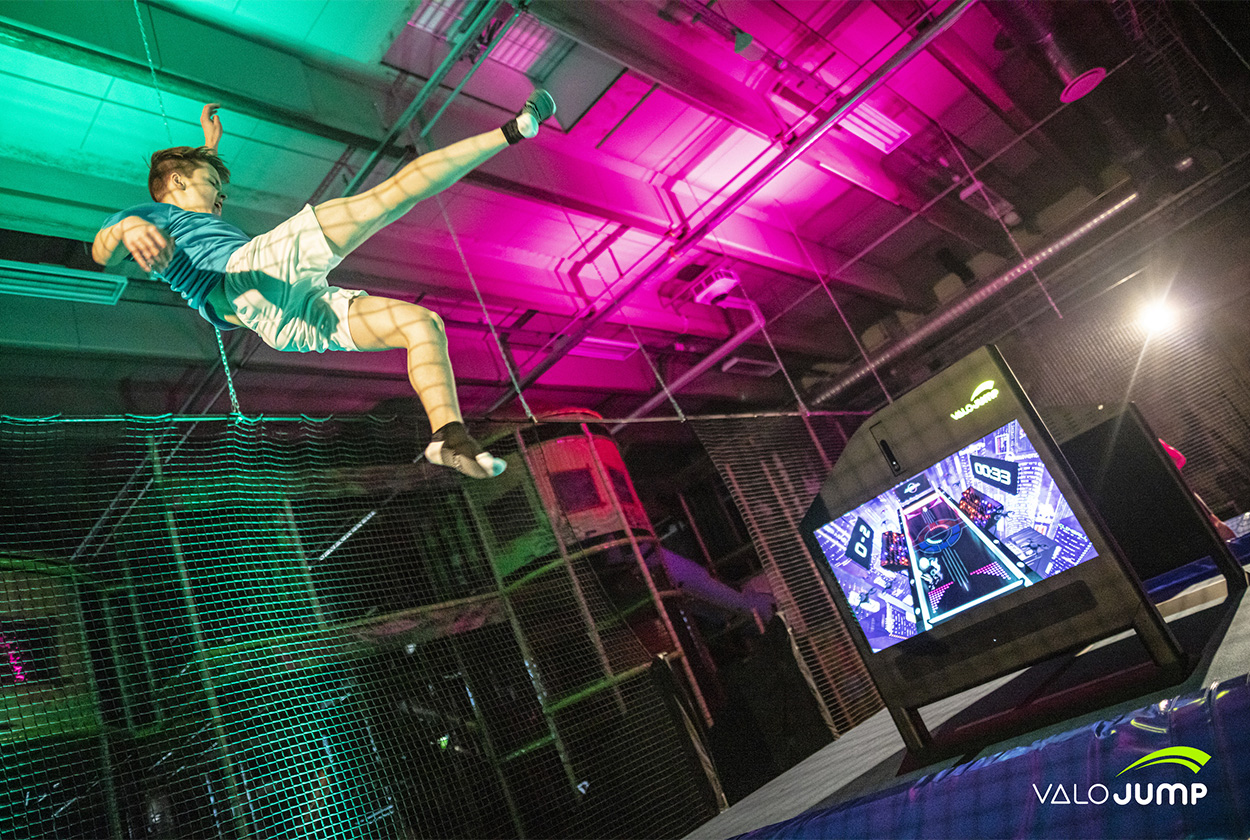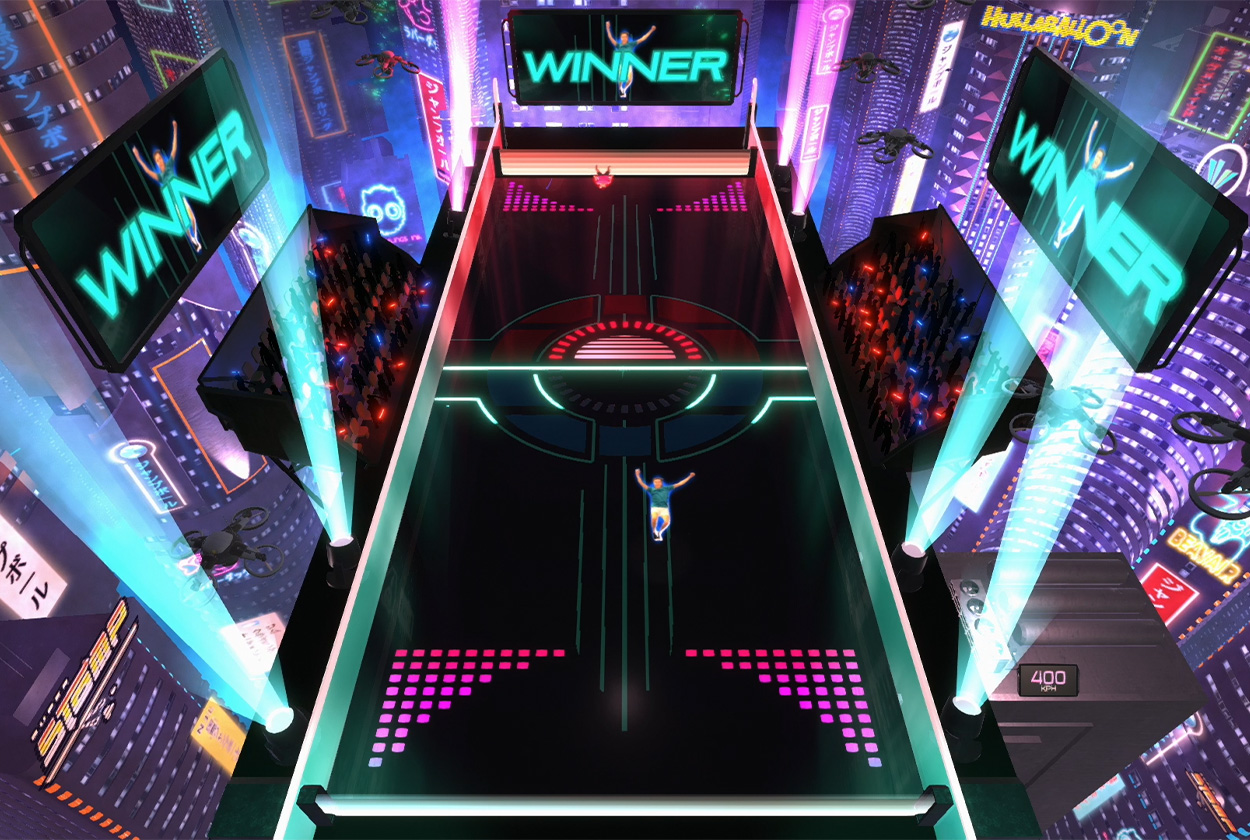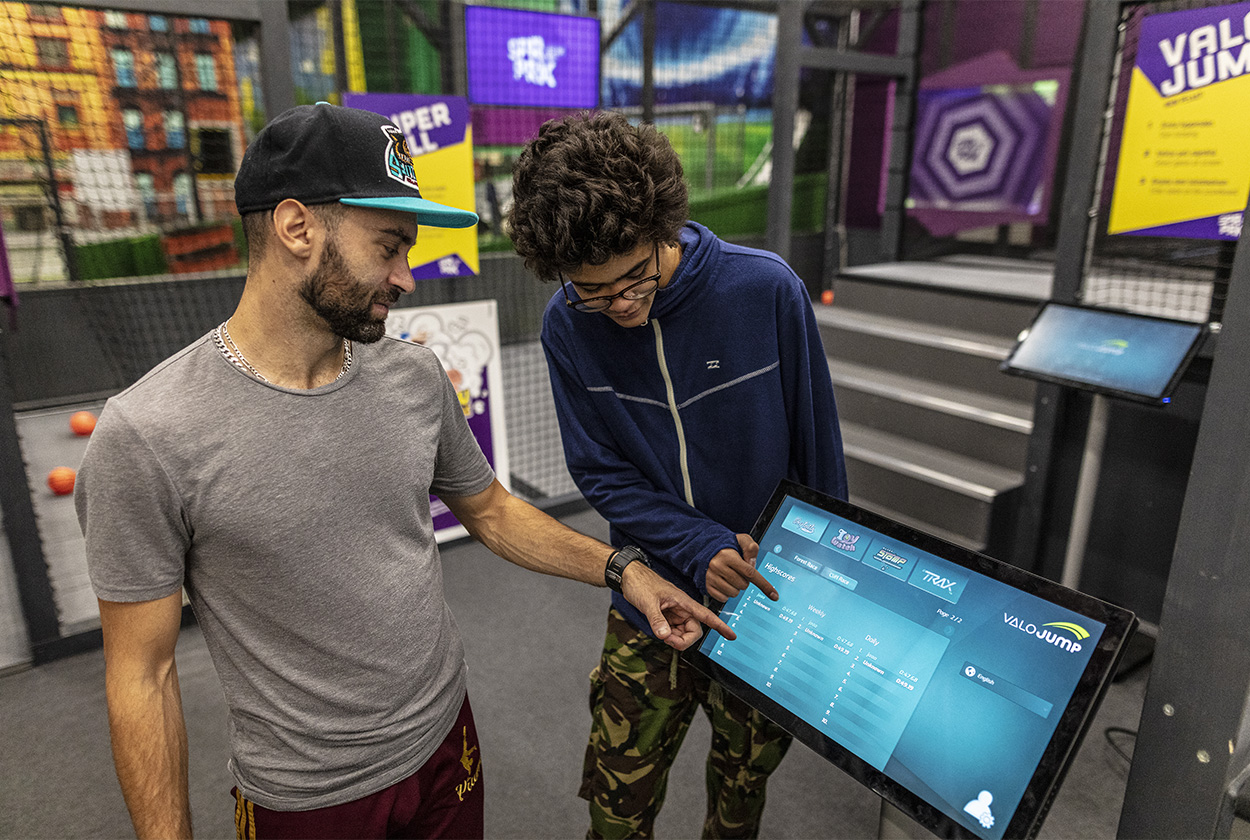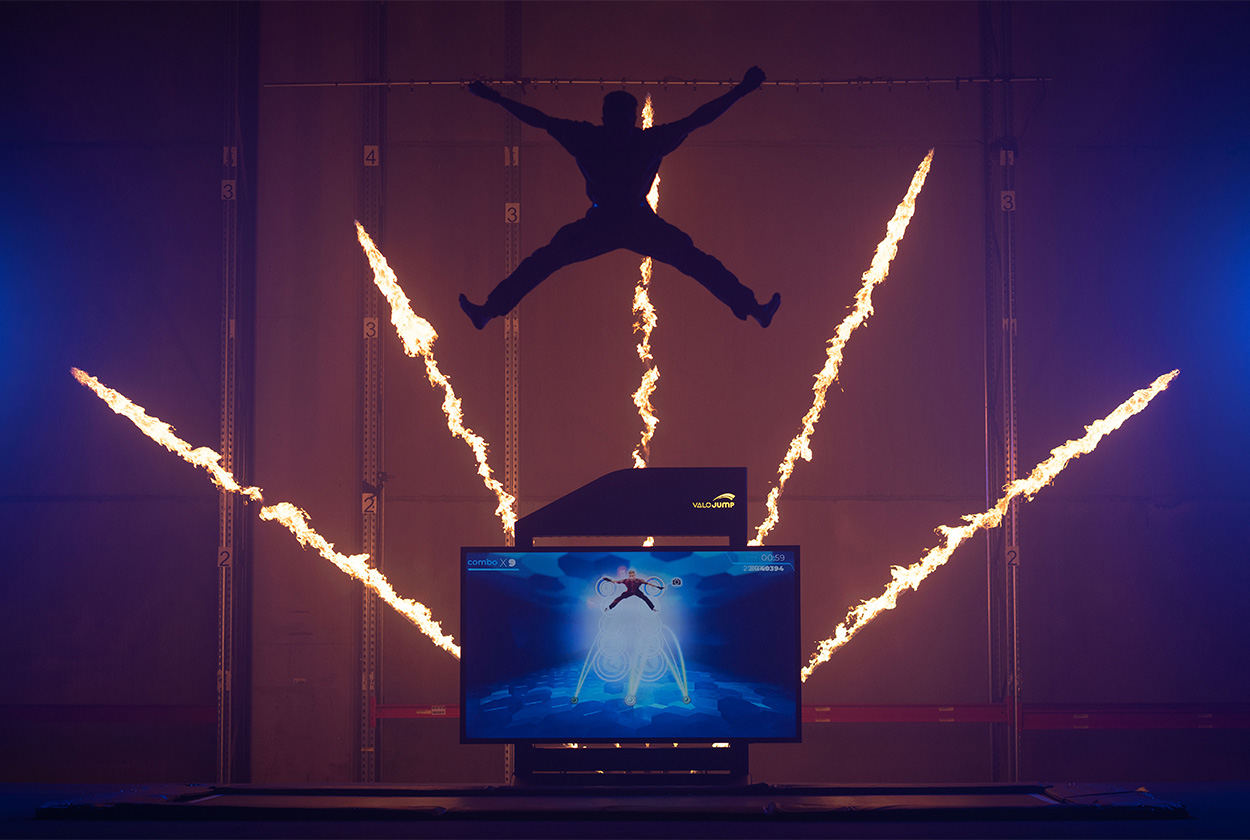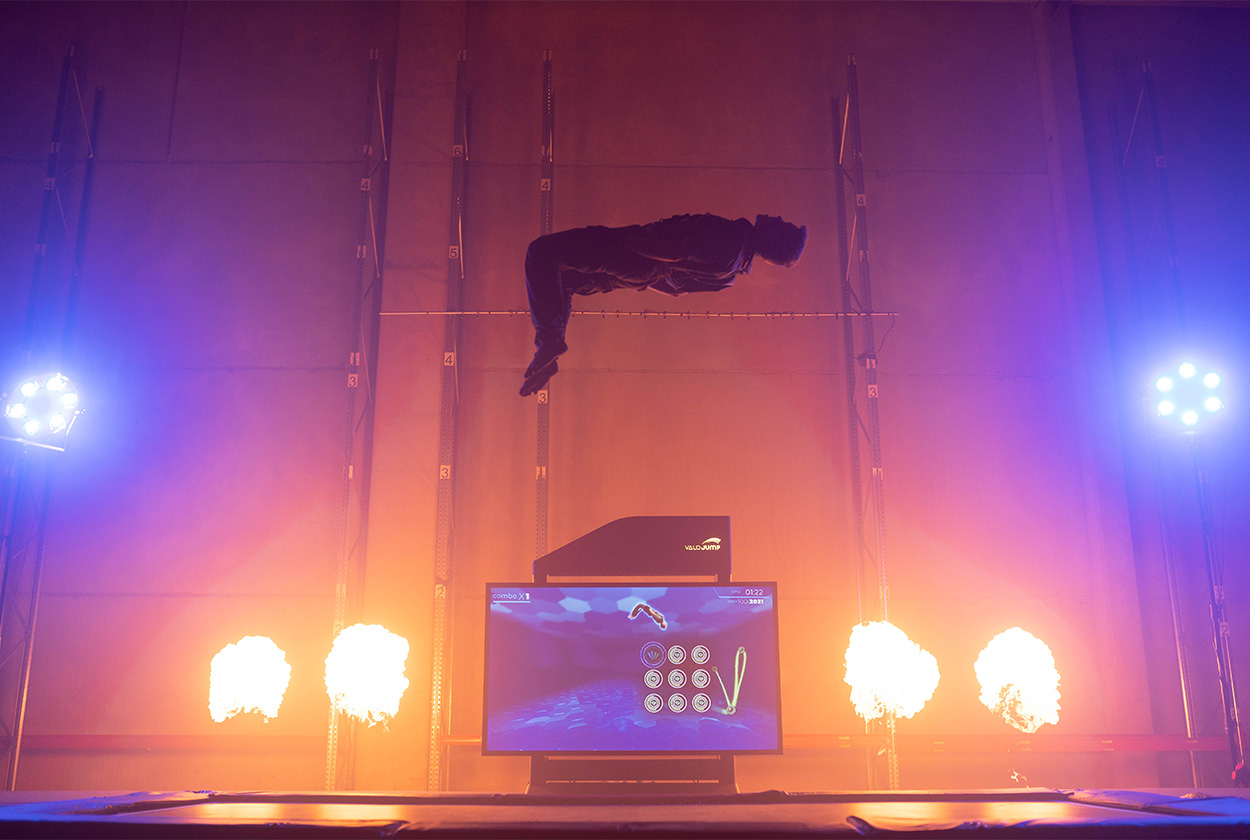 Interactive
Traverse Wall
Keep your guests intrigued with an interactive climbing wall that is both physically and mentally engaging. This interactive attraction gamifies the participants climbing adventure by telling climbers where to place their hands and feet with light-up pods. Points are awarded for pressing the grips as they light up. A scoreboard prominently displays the challengers score and entices onlookers to attempt the attraction with the goal of surpassing the previous climber's score. Eye-catching graphics that compliment your entertainment venue, durable construction and four built-in programs designed for individual or multiple players, makes the Interactive Traverse Wall an excellent option for your trampoline park or adventure center.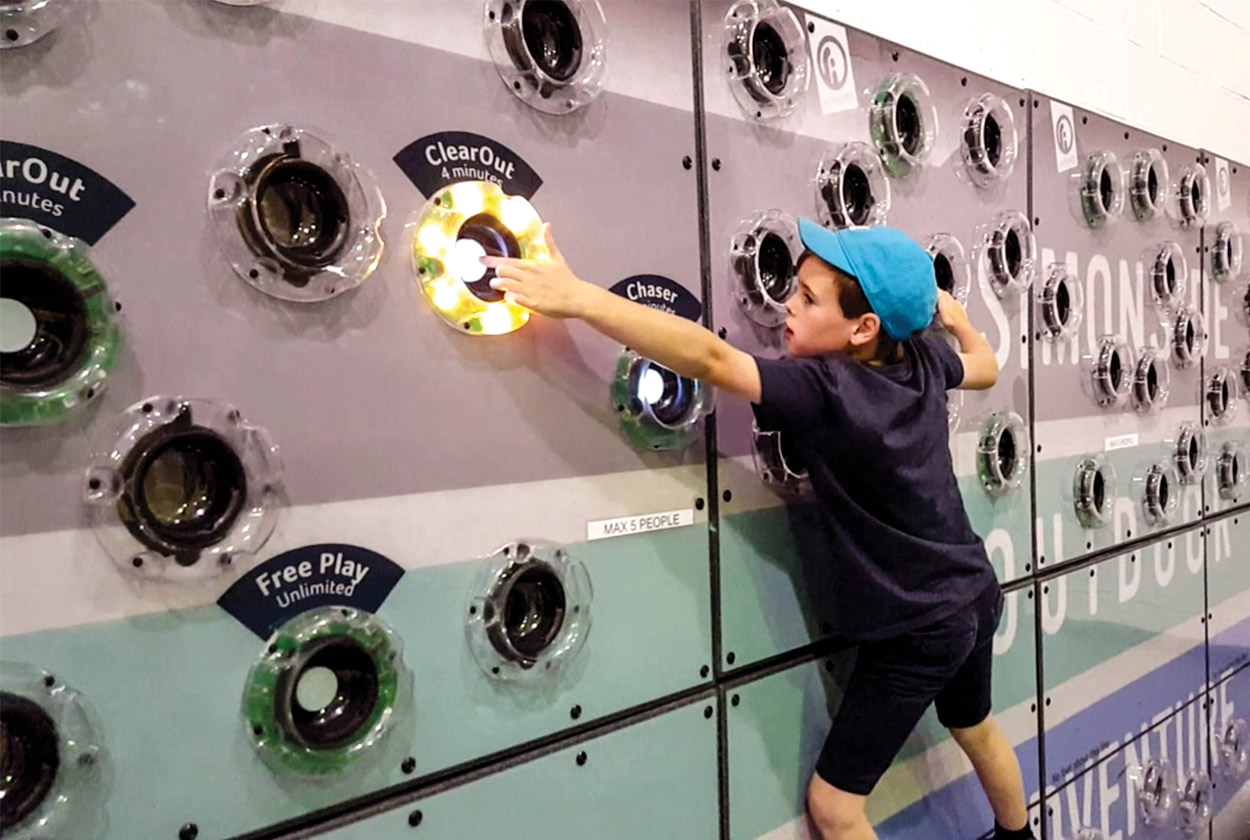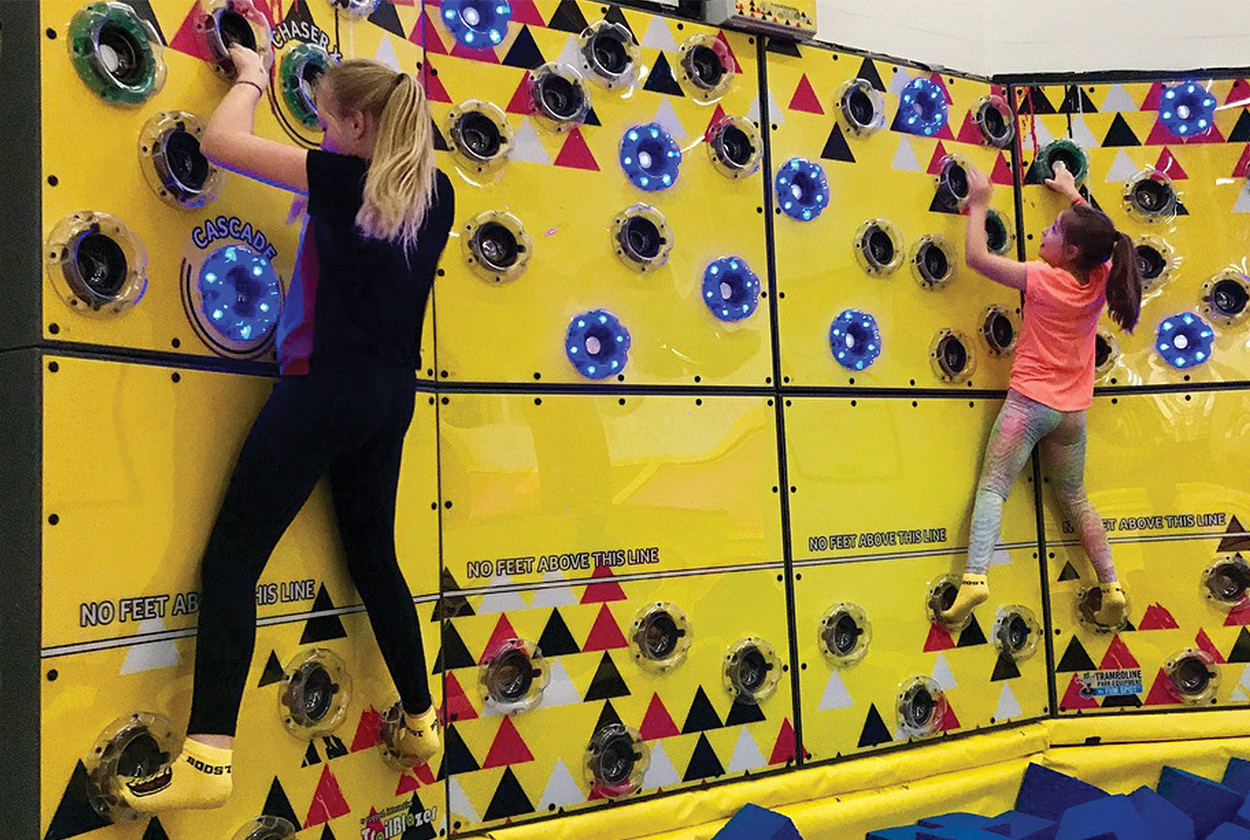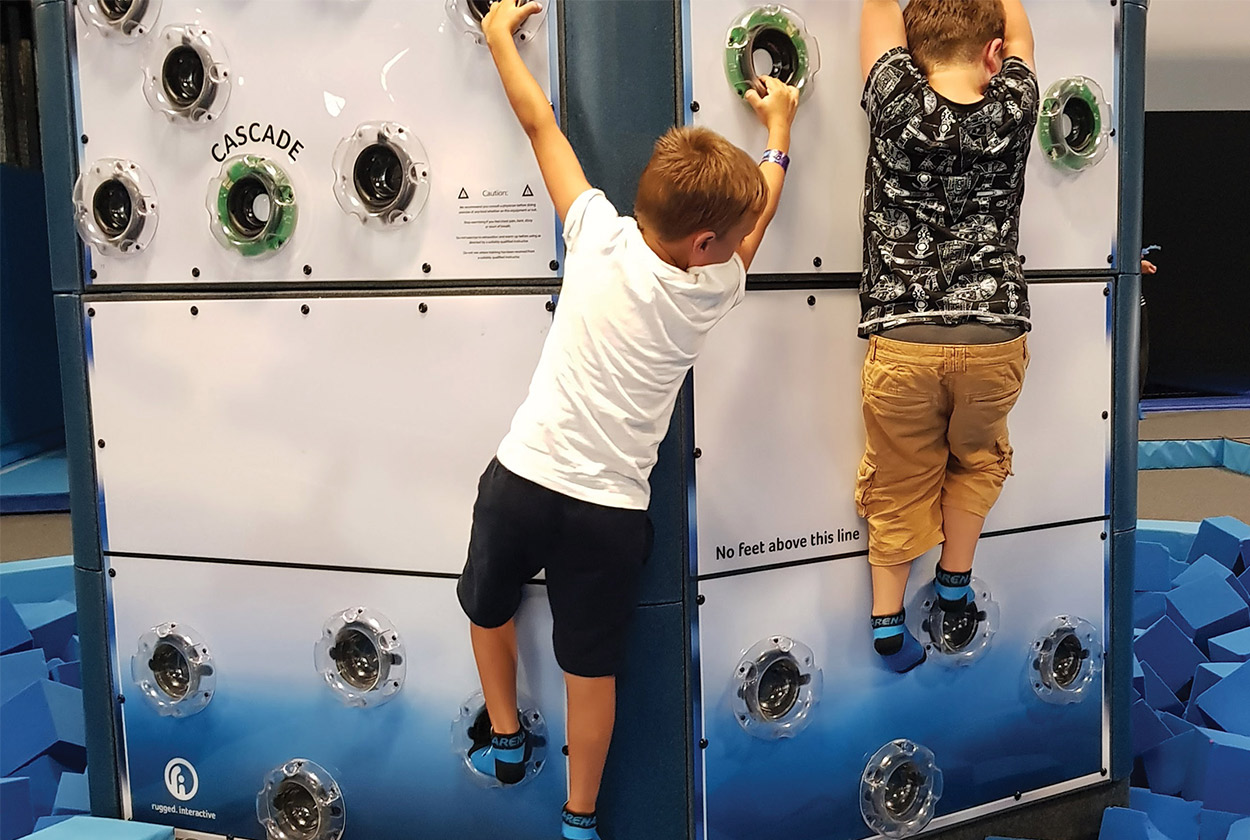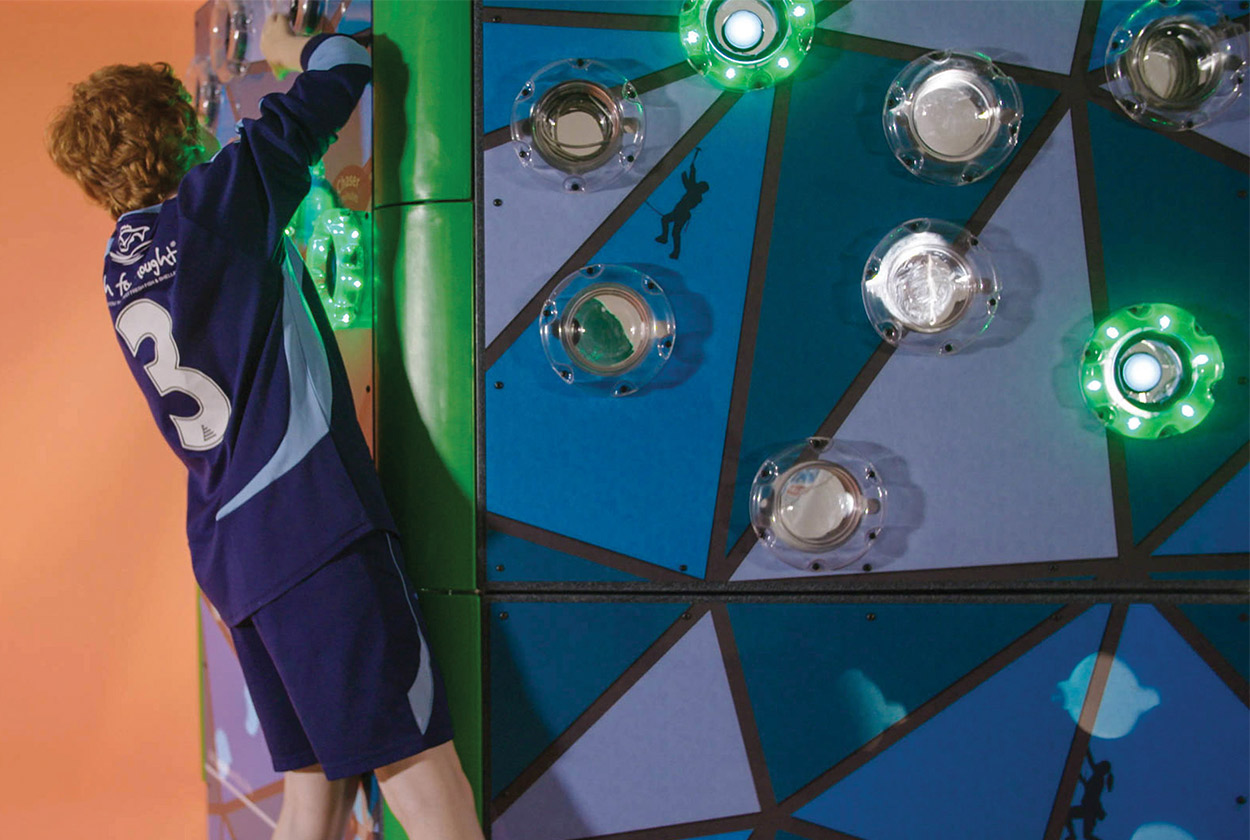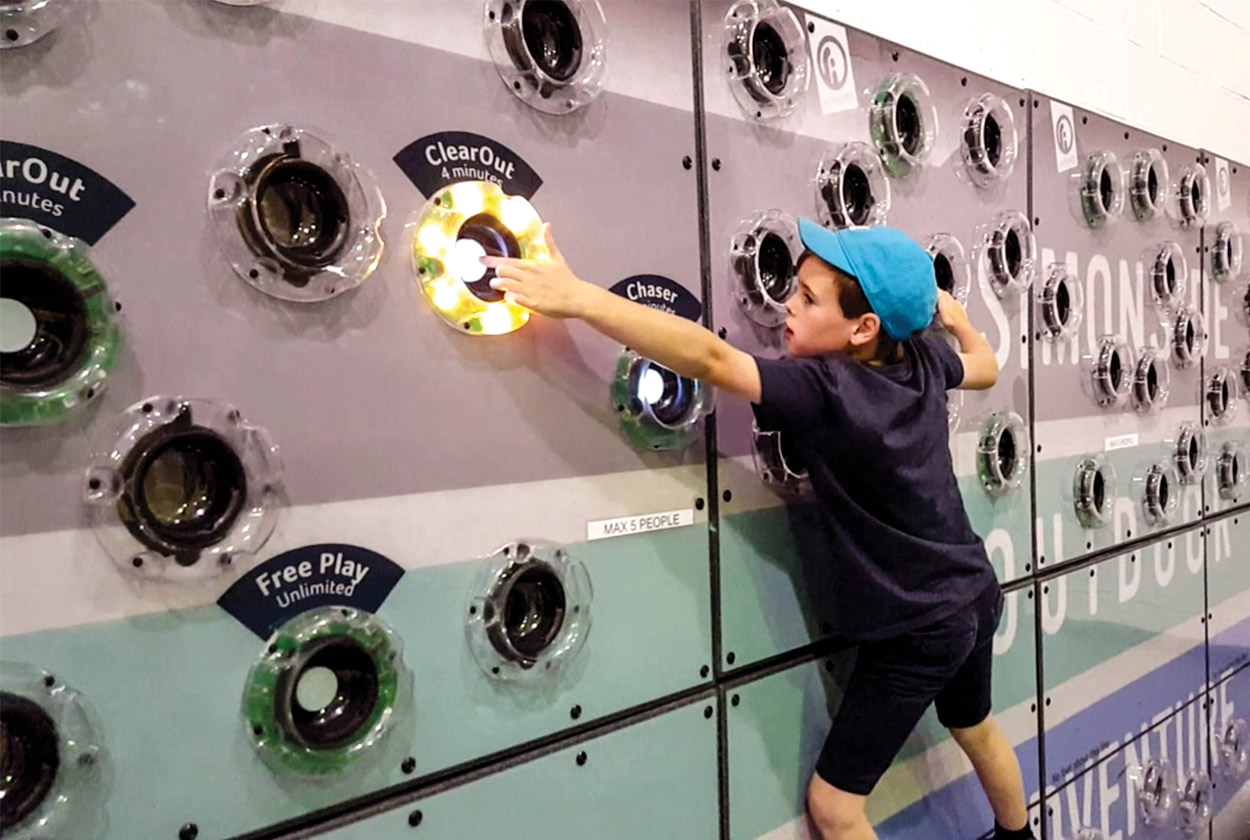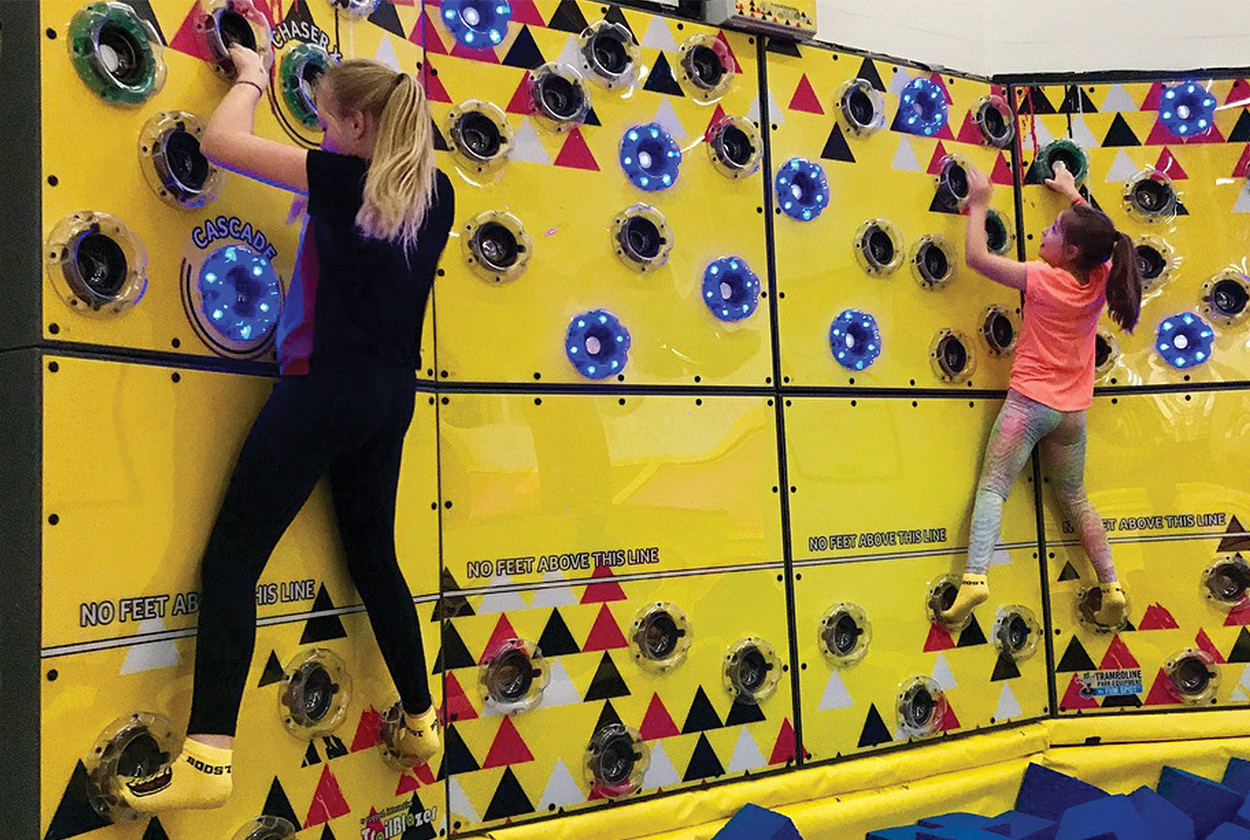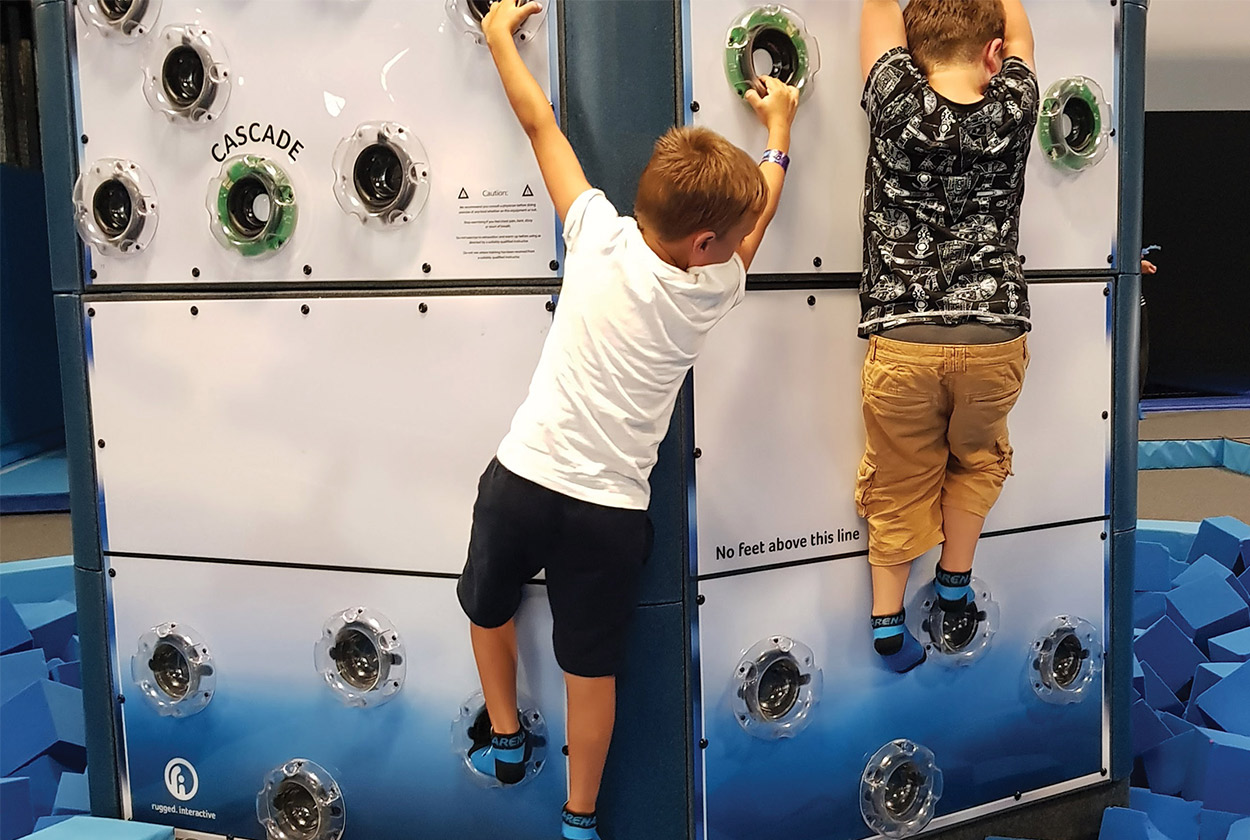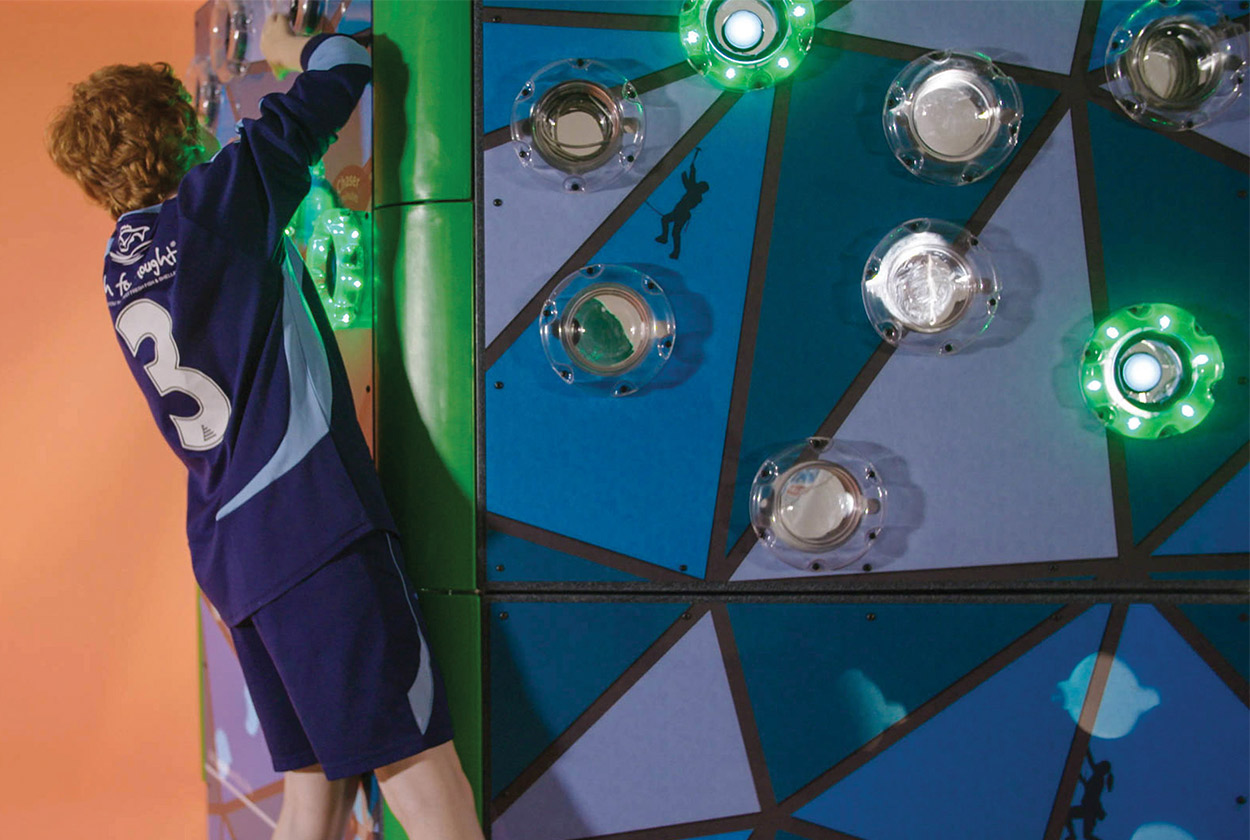 Elevate your Performance Wall to the next level with the WallRider. This interactive walk-the-wall attraction can be incorporated into a new or existing trampoline park and is suitable for a variety of ages. Guests choose to play as a beginner, intermediate or advanced player prior to beginning the attraction. Challengers earn points by tapping the correct light up pod with their feet as they bounce up off the high performance trampoline. Custom graphics designed to compliment your brand and enhance the appeal of this attraction can be incorporated into this addictive game.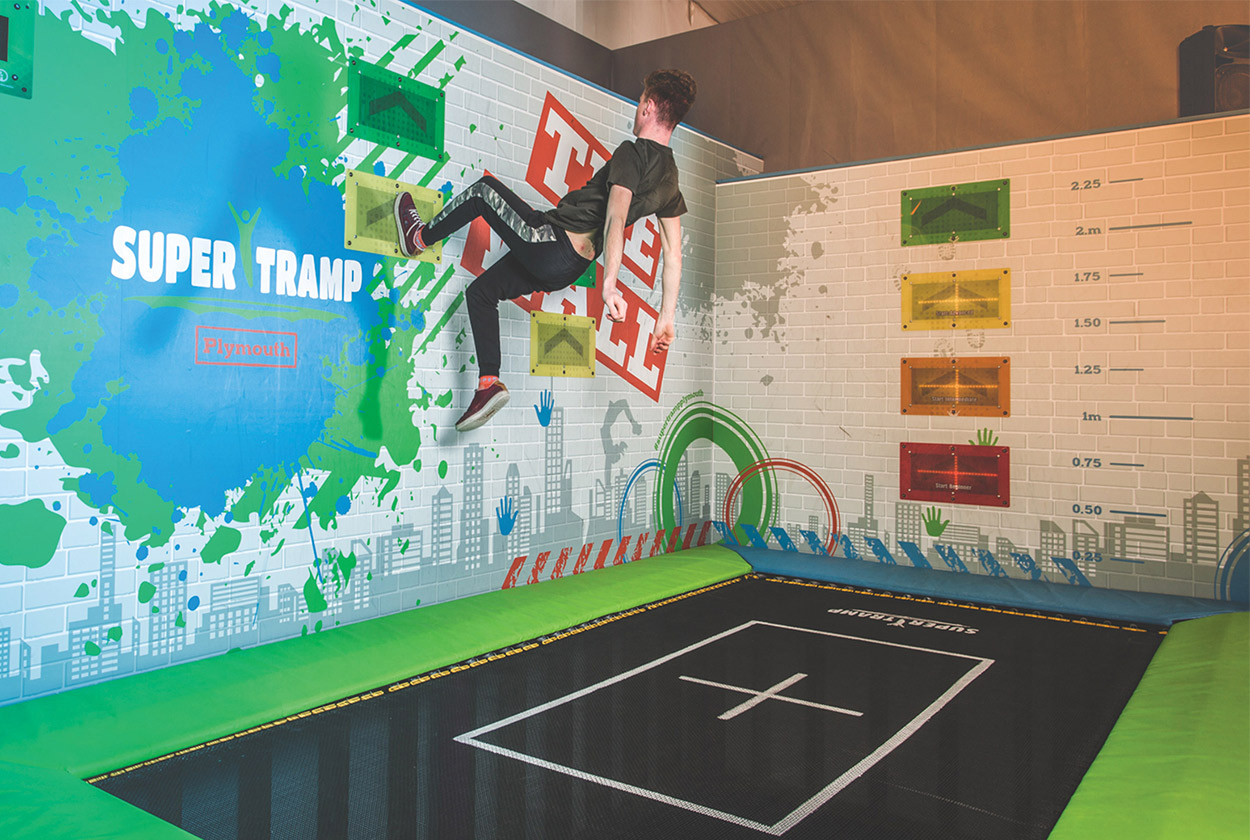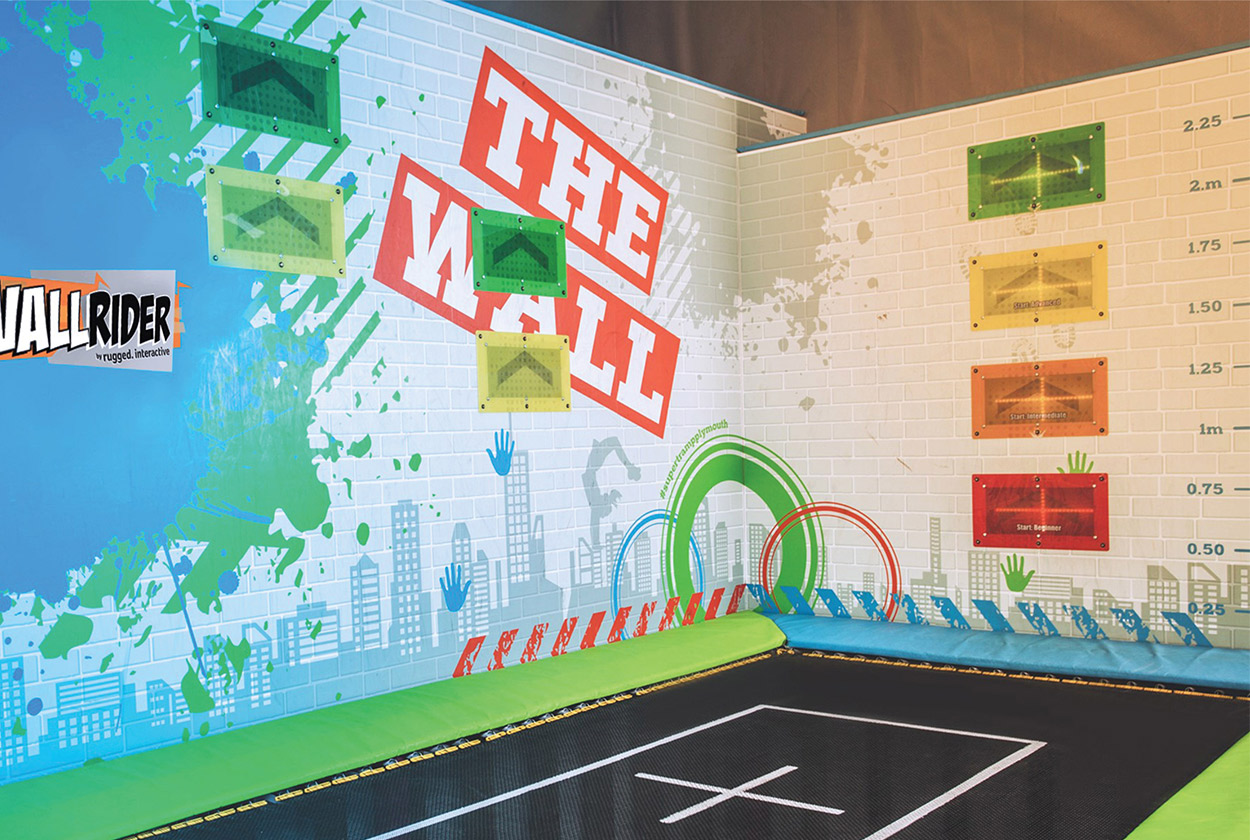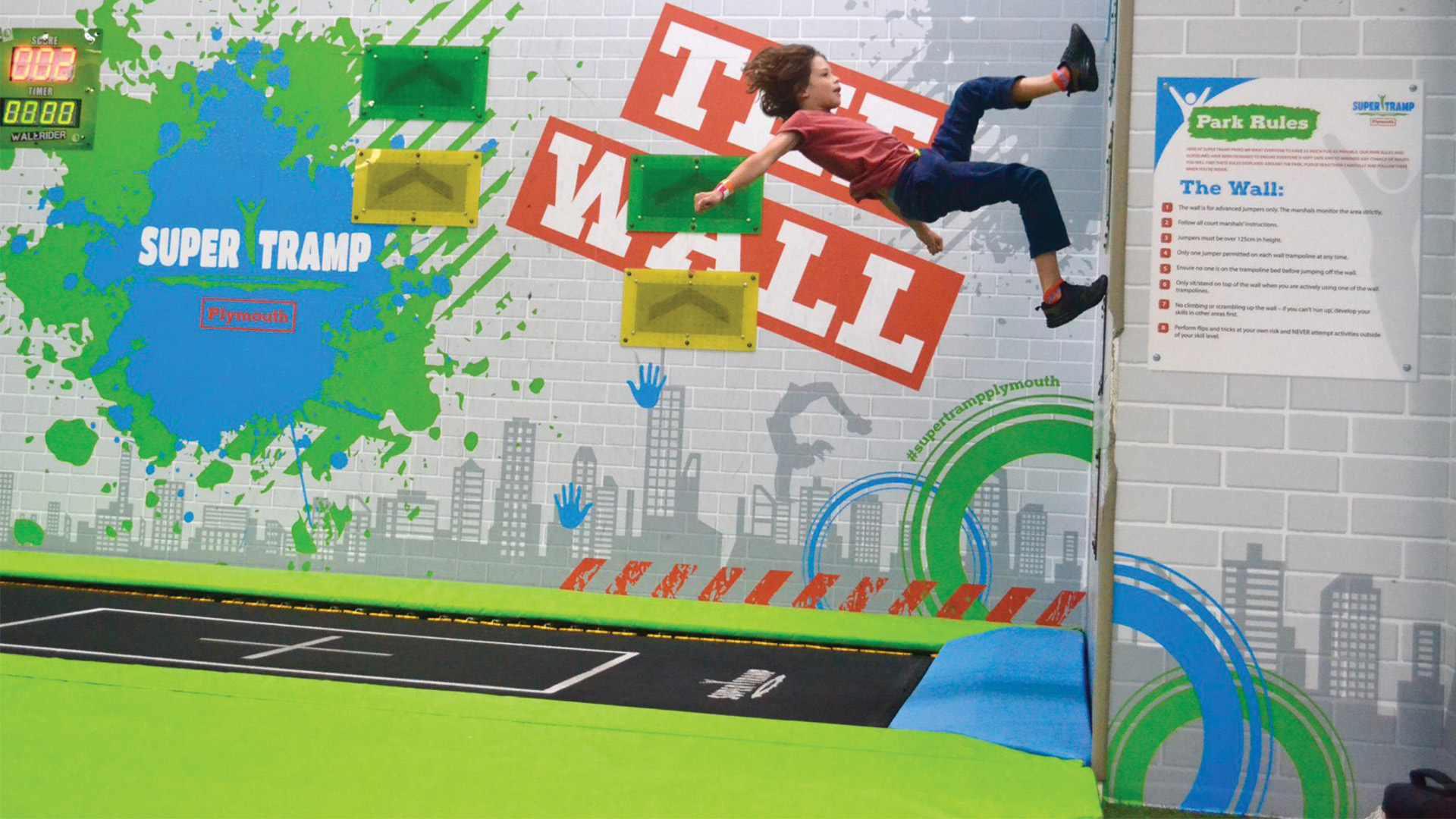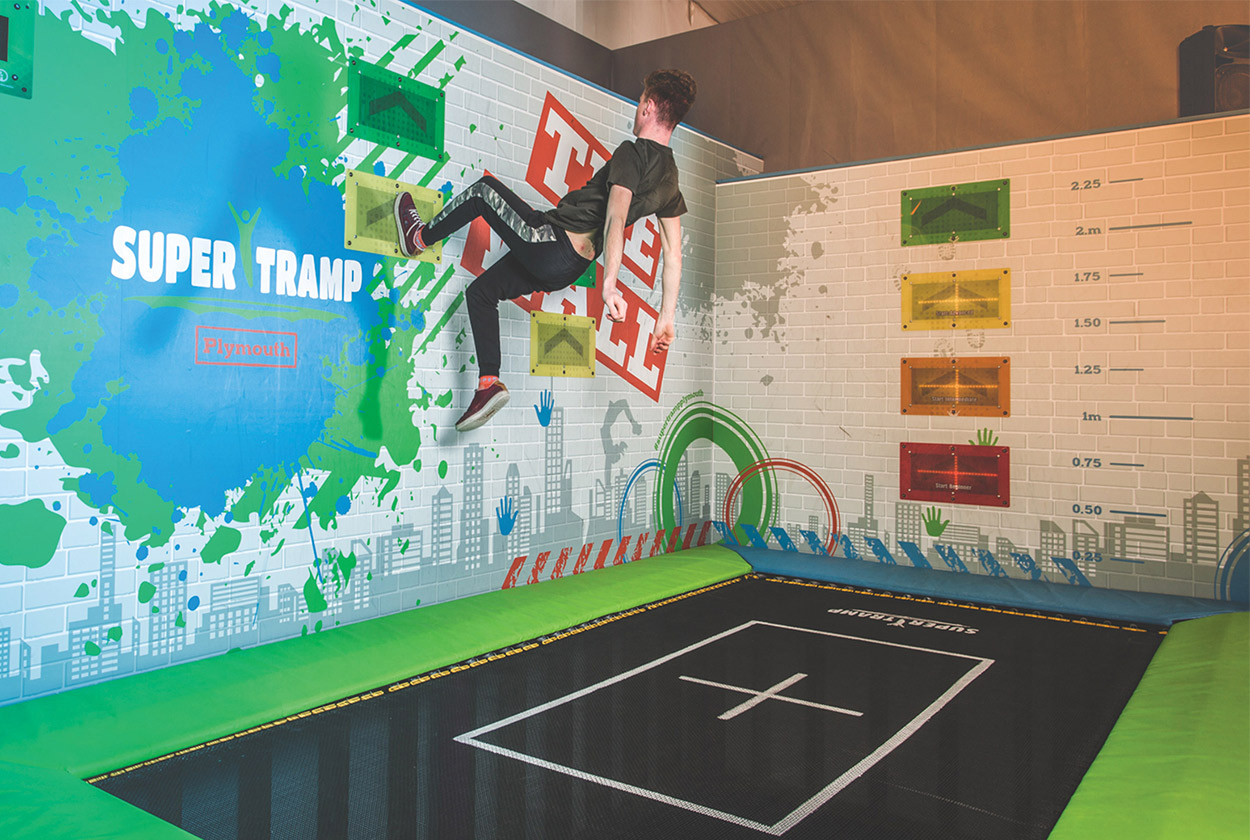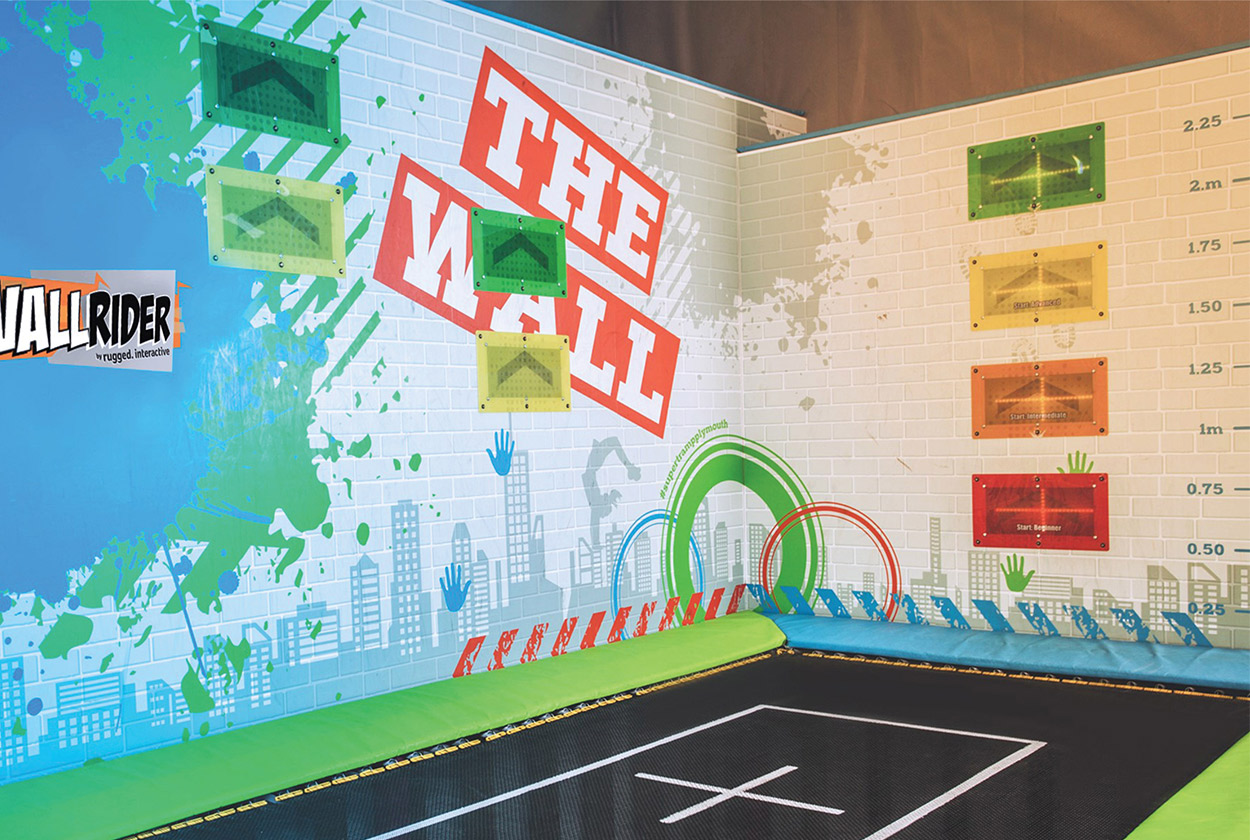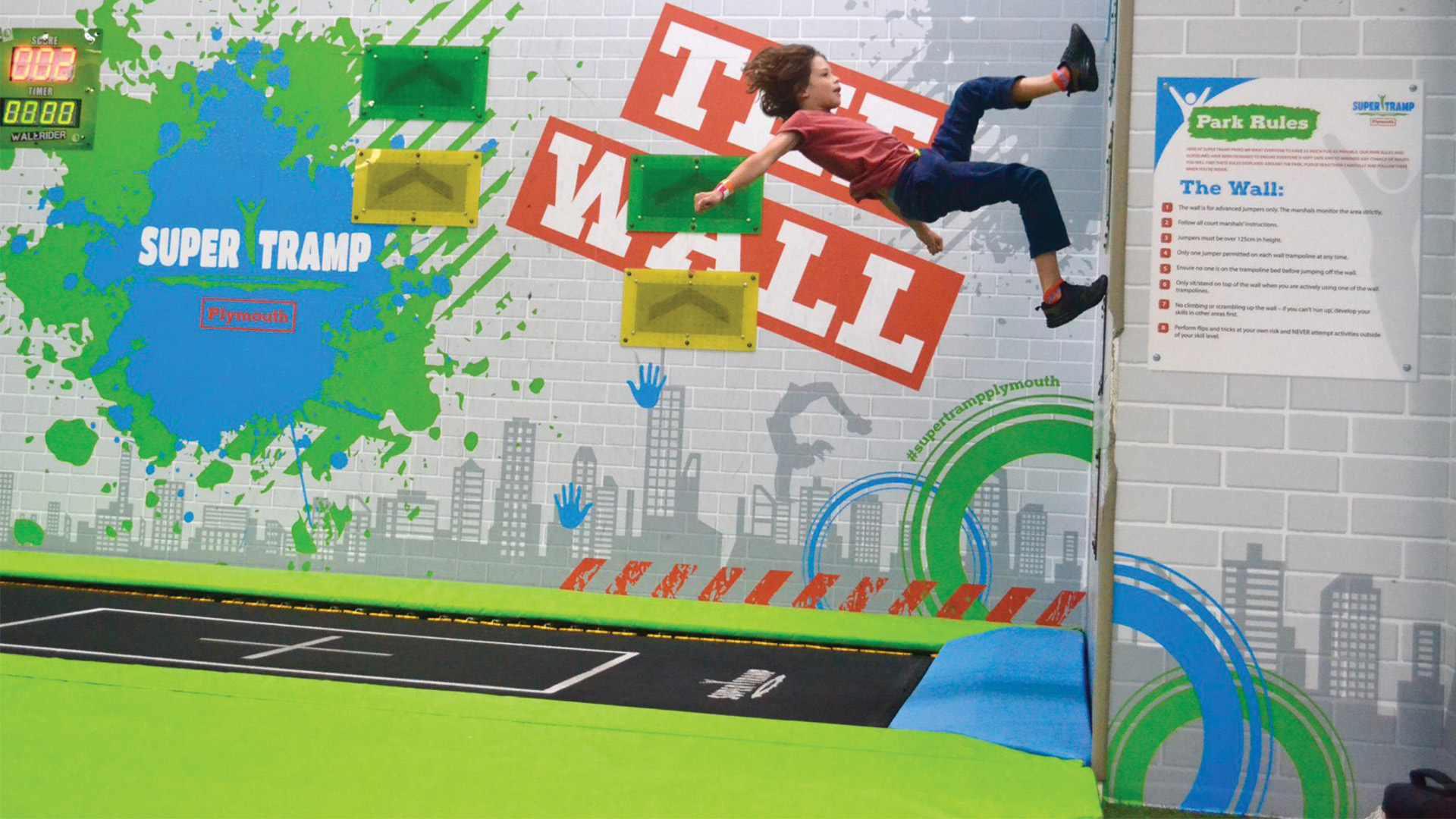 Reach new heights with the High-9. This challenging attraction includes nine pods strategically placed in three triangle housings over a trampoline. Players earn points by jumping up to hit the light up pods. This attraction can be installed as a single unit but is best utilized as a competing pair. The High-9 Duo includes a multiplayer console that allows players to compete in a player versus player game.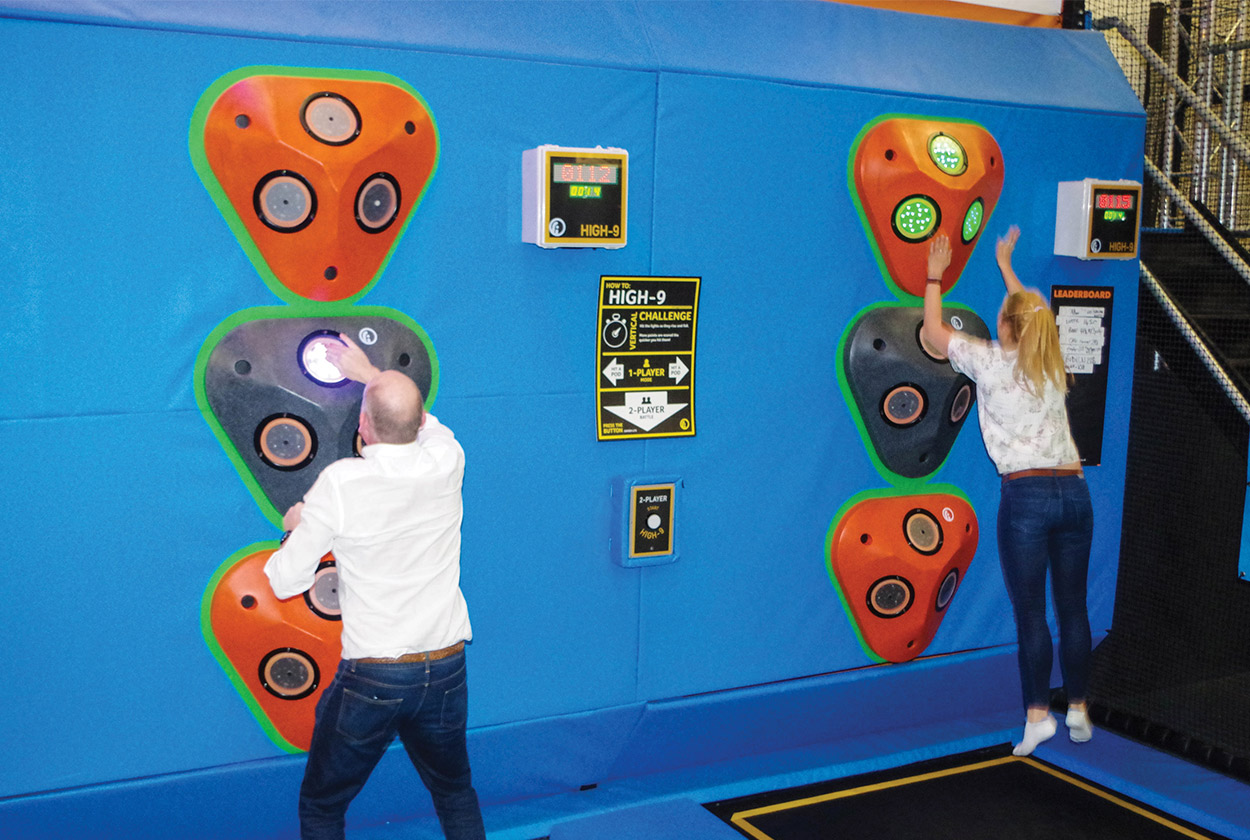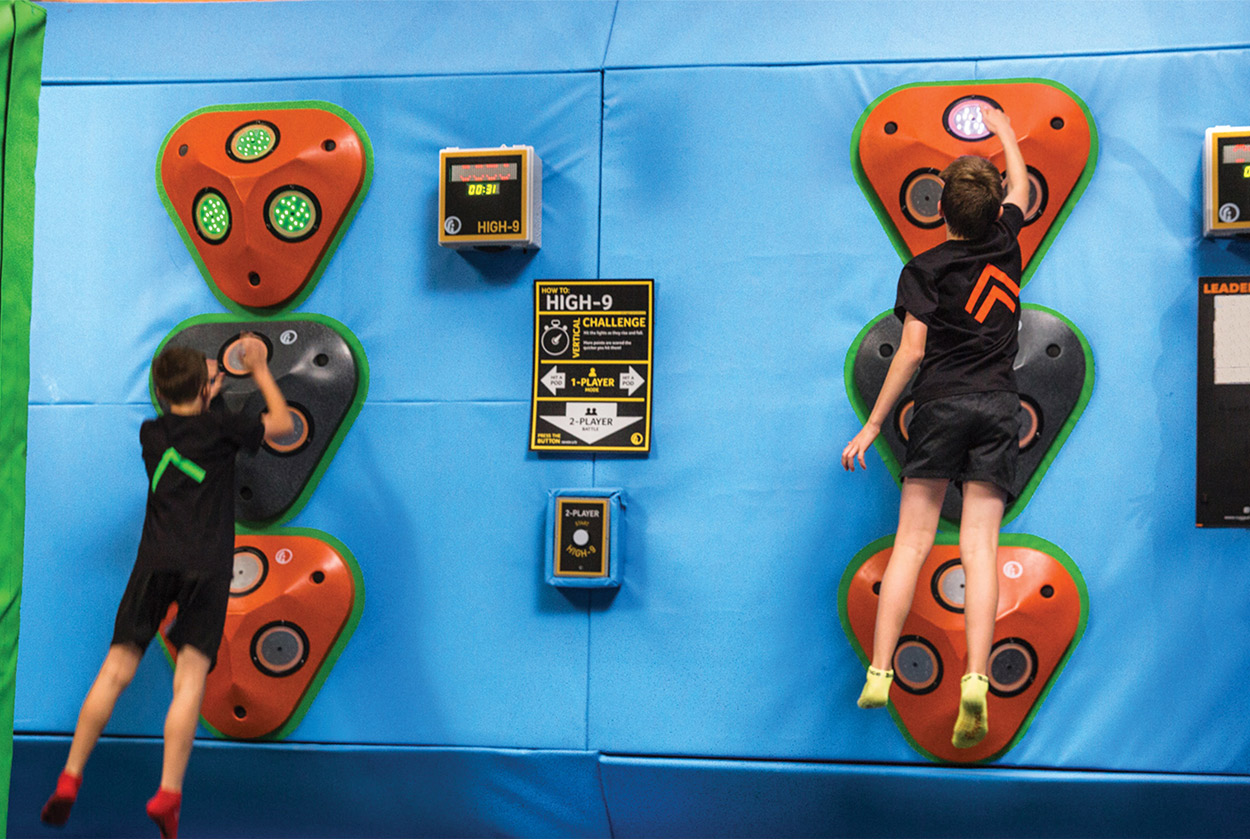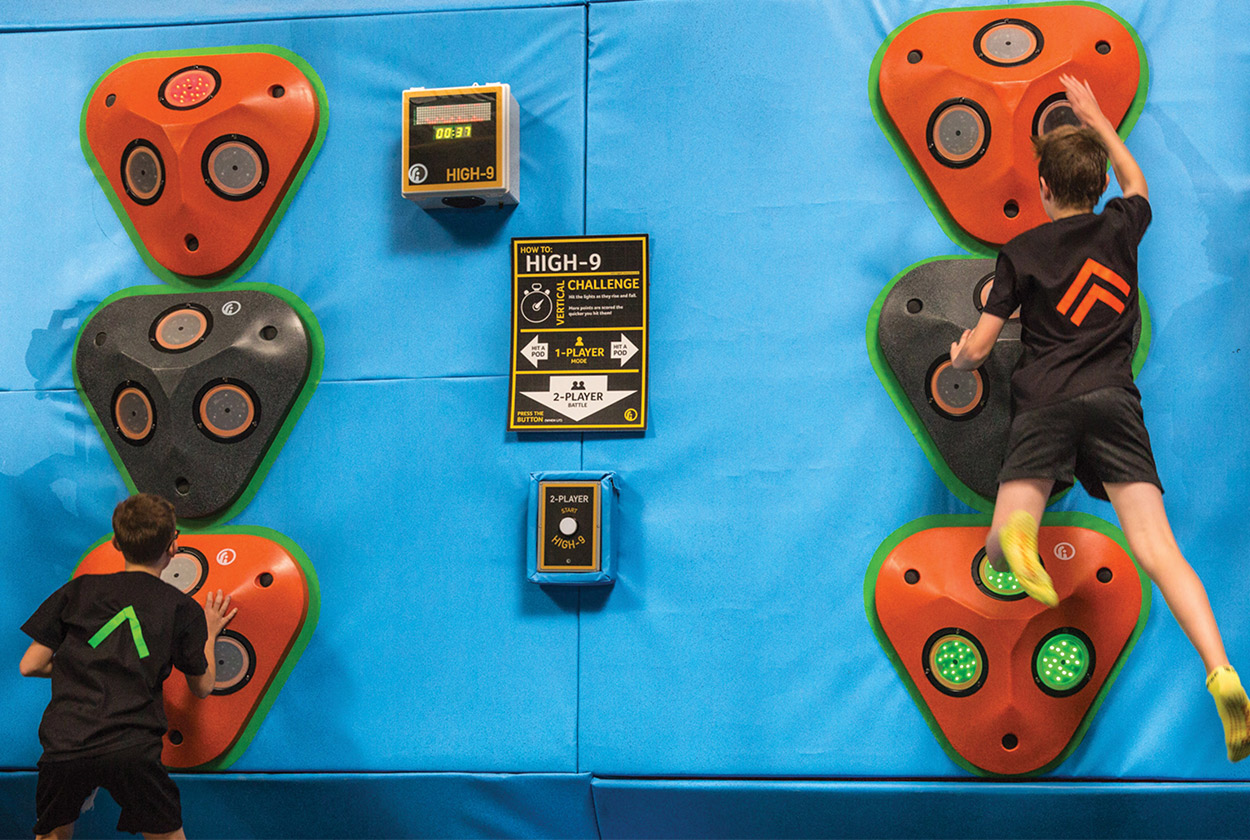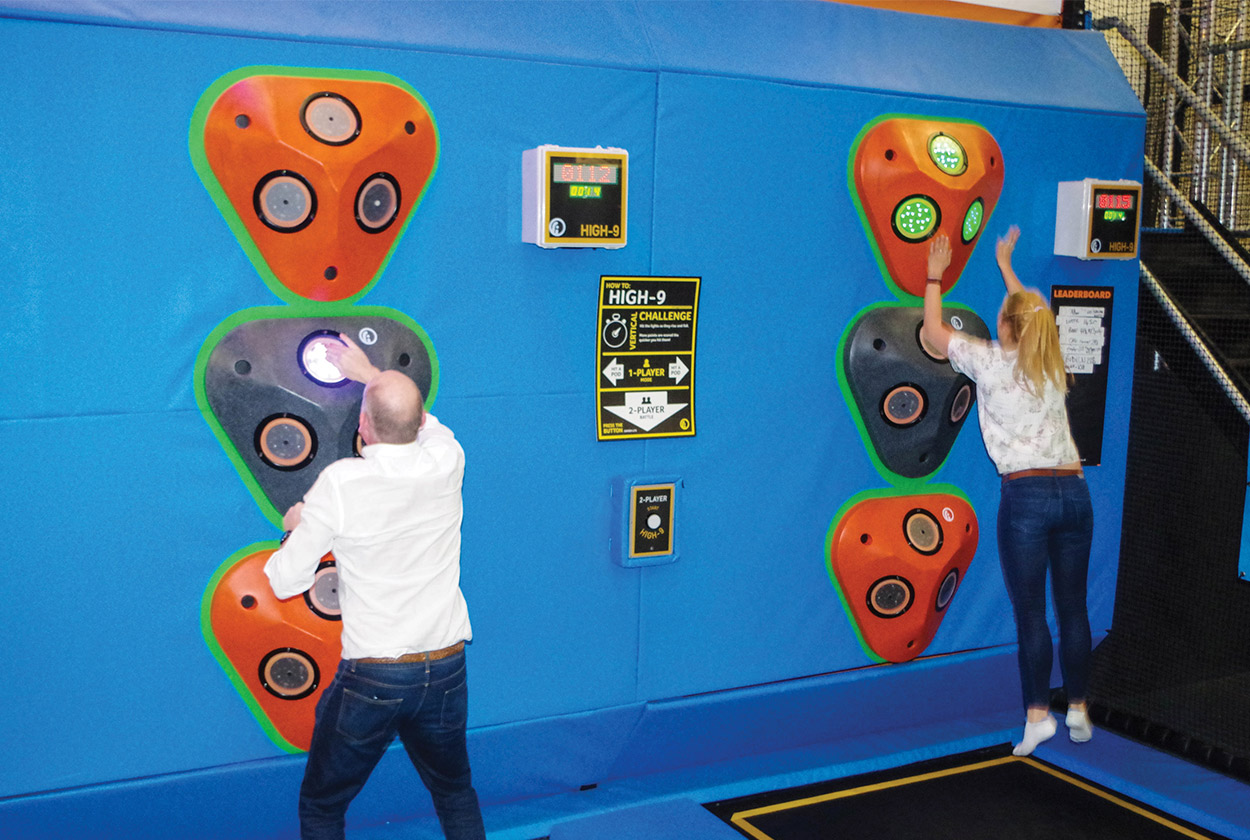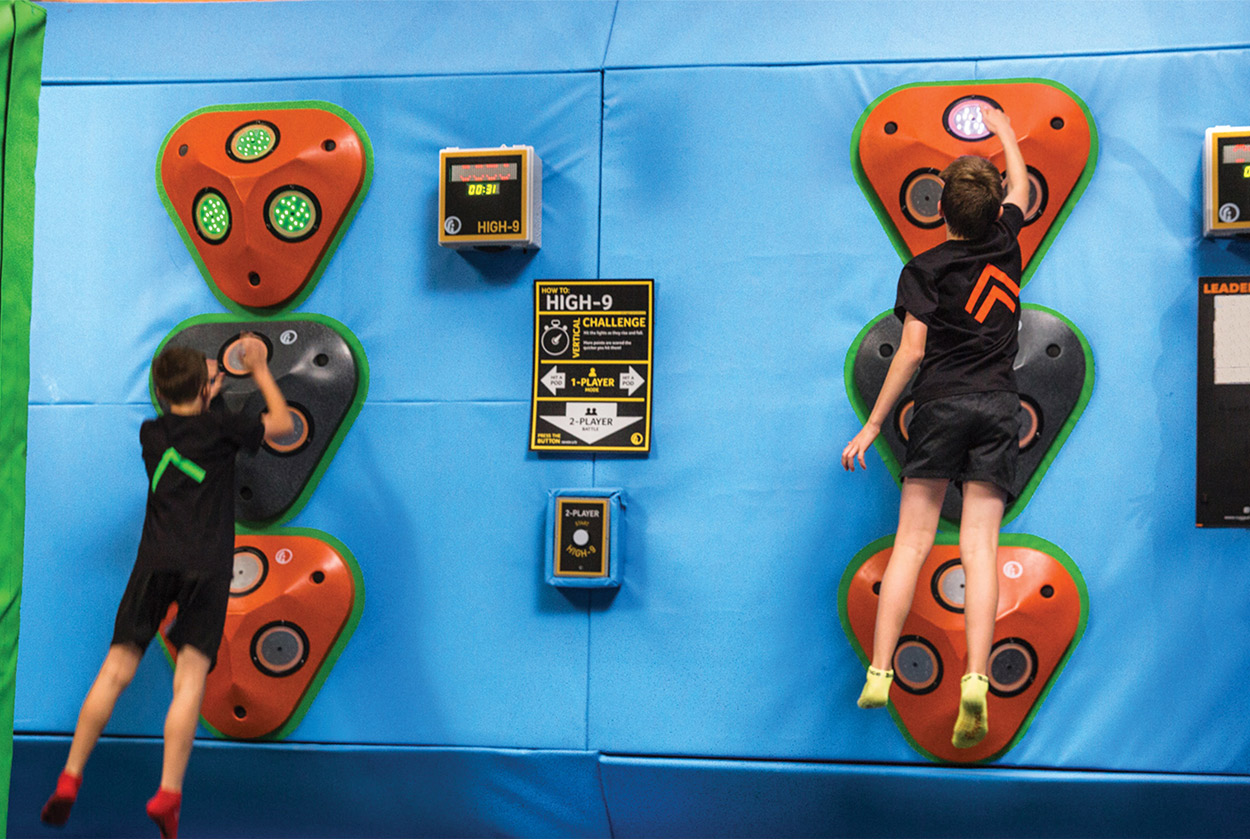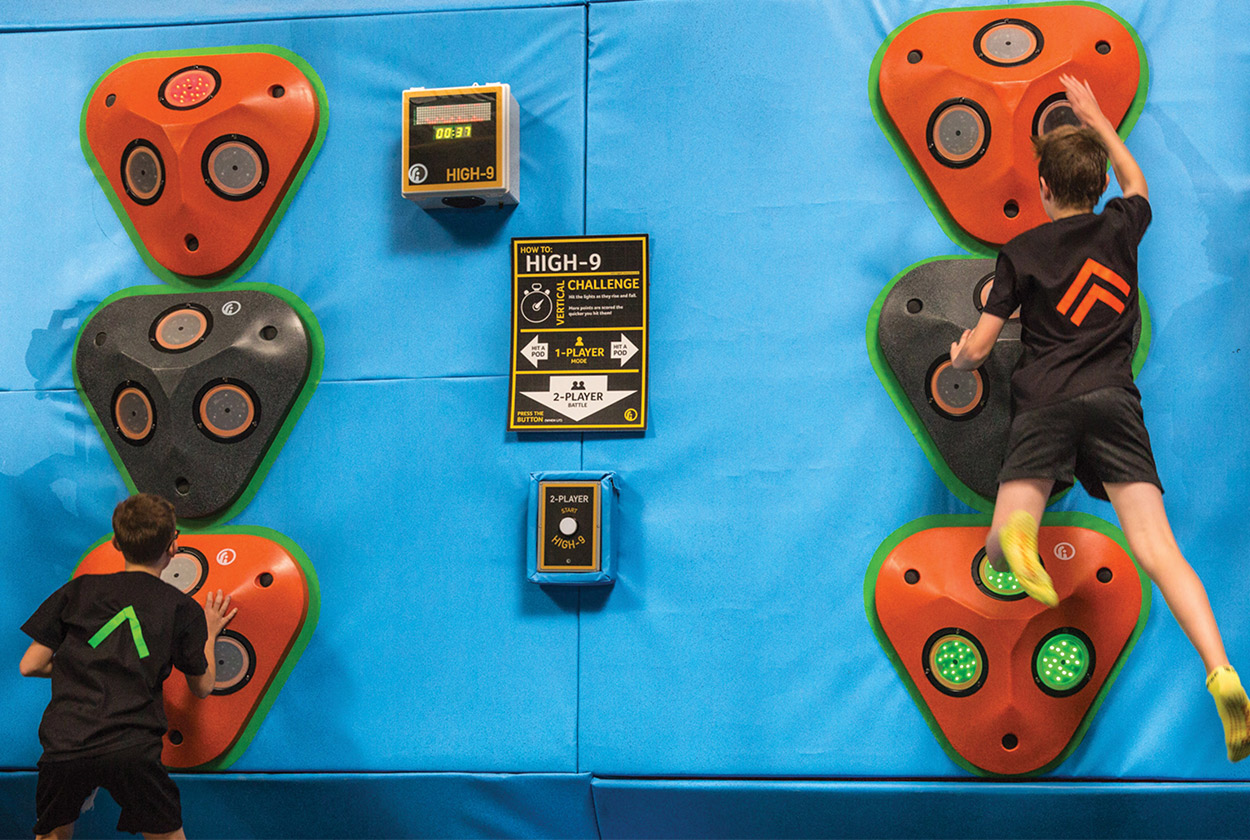 SkyPods come in five, seven, or nine separate pods that can be installed in any configuration and as a competing pair. Two interactive games challenge players' agility and reaction as they jump high, low, left and right to hit the light up pods that award them points. In addition to a limitless array of configuration options, the back wall of the SkyPod attraction can be custom themed with eye-catching graphics that entice guests to complete the challenge.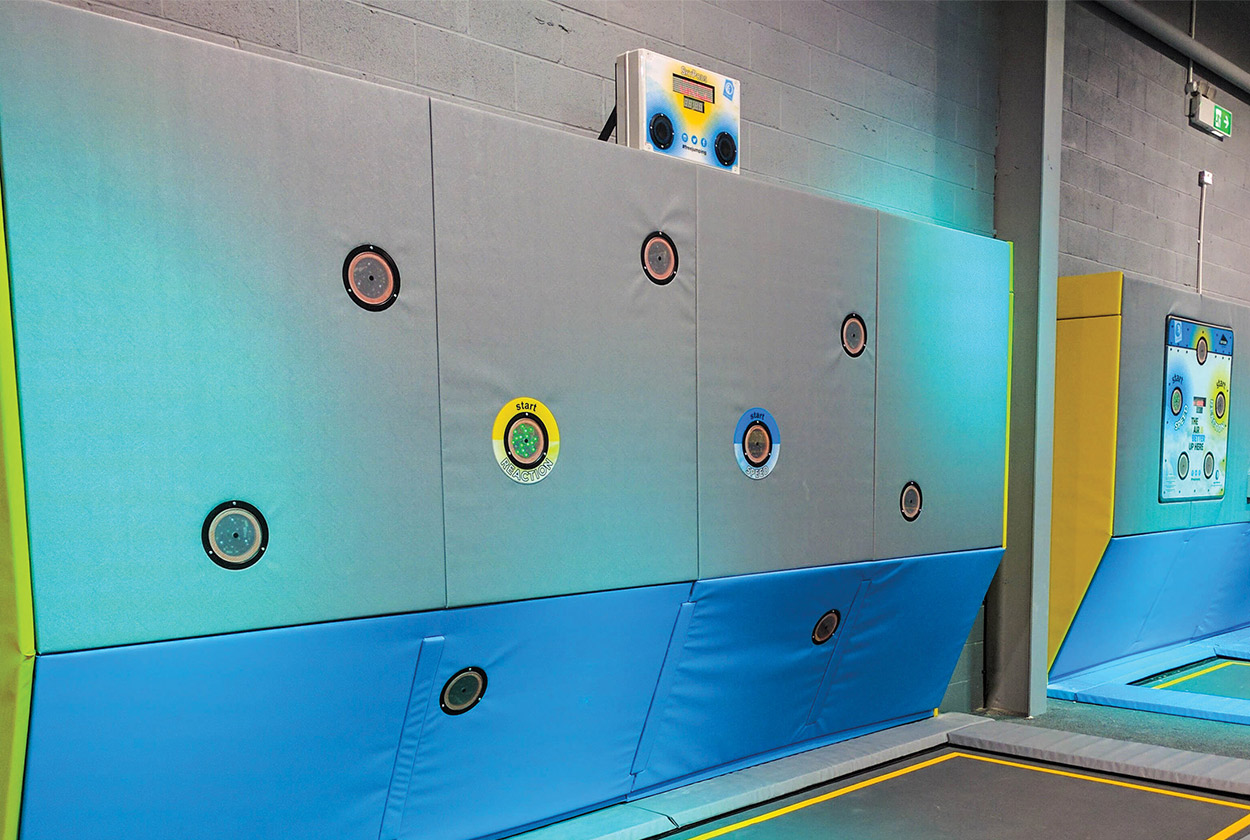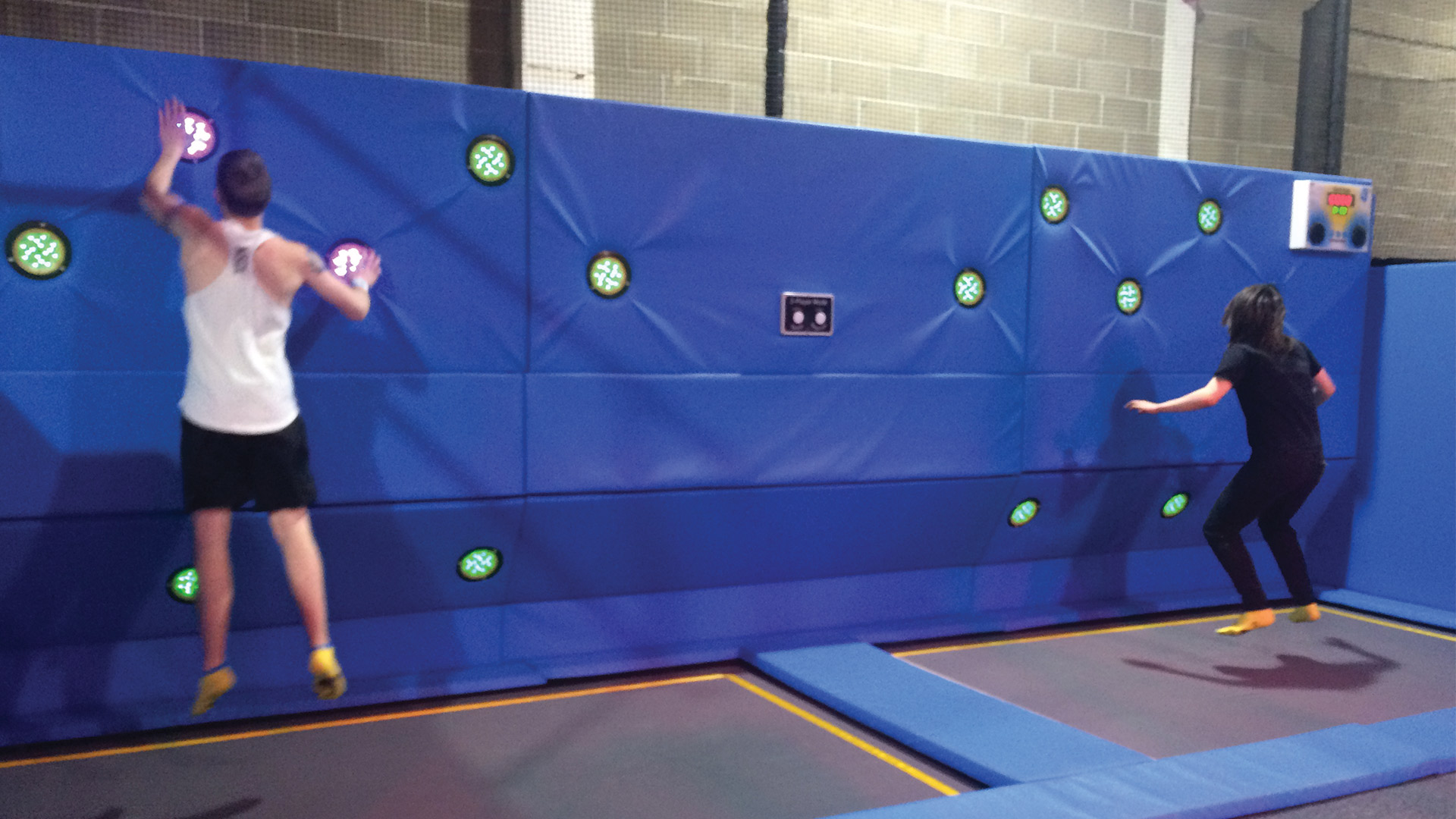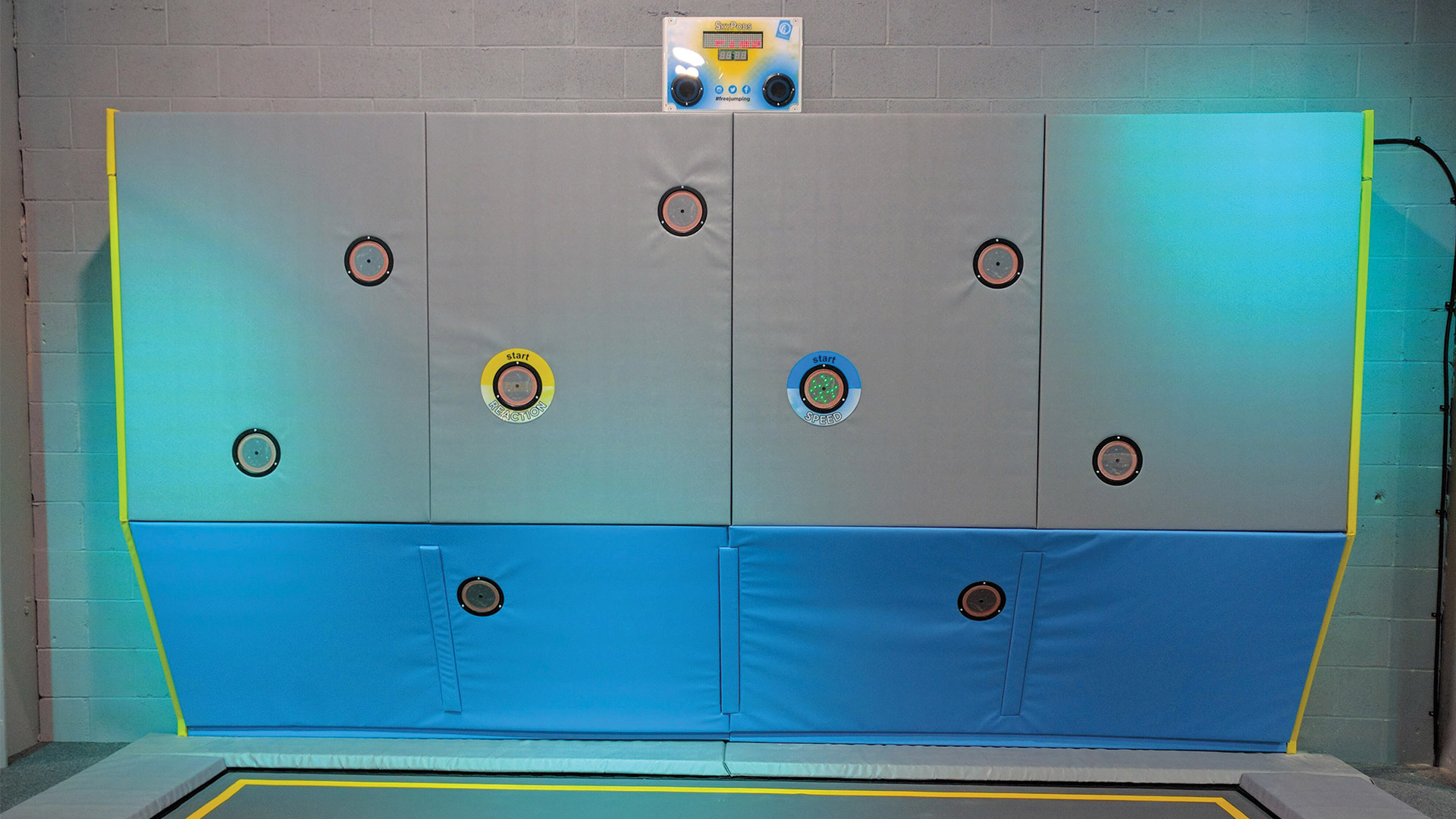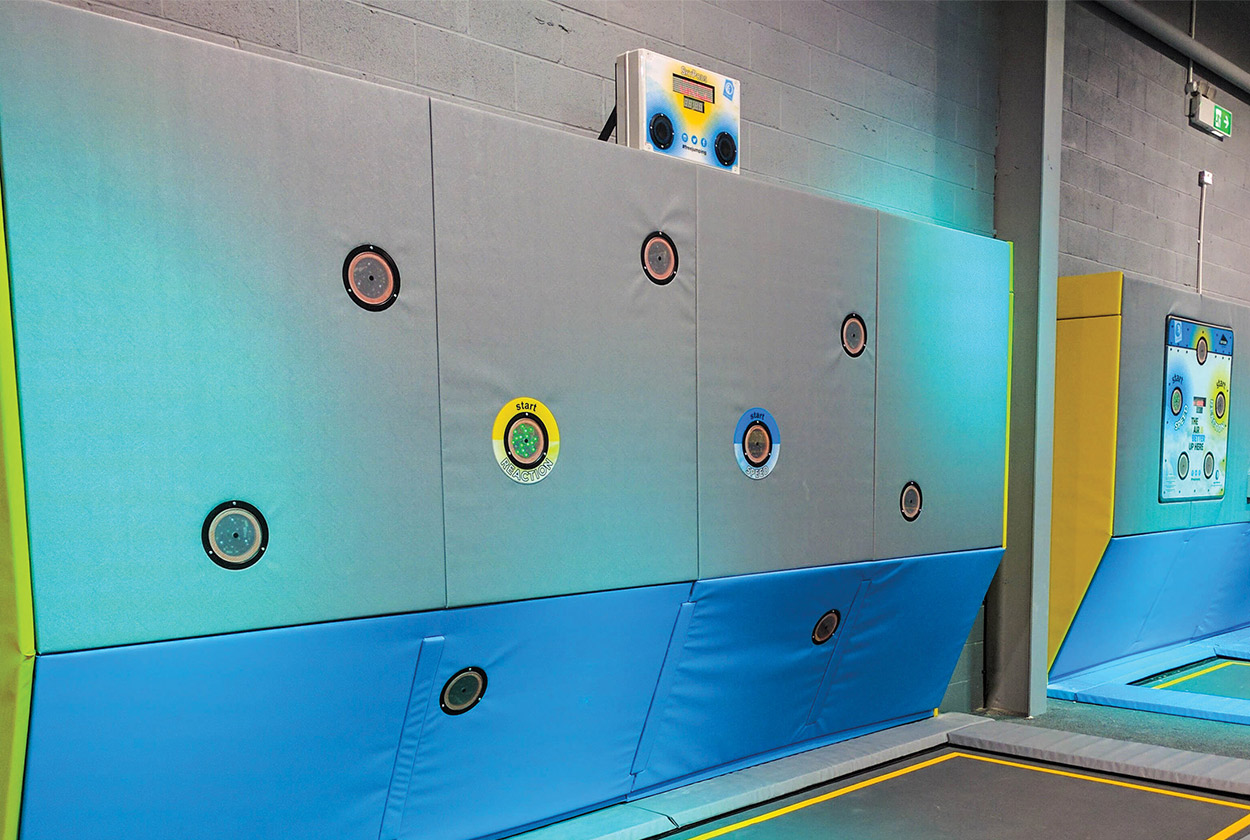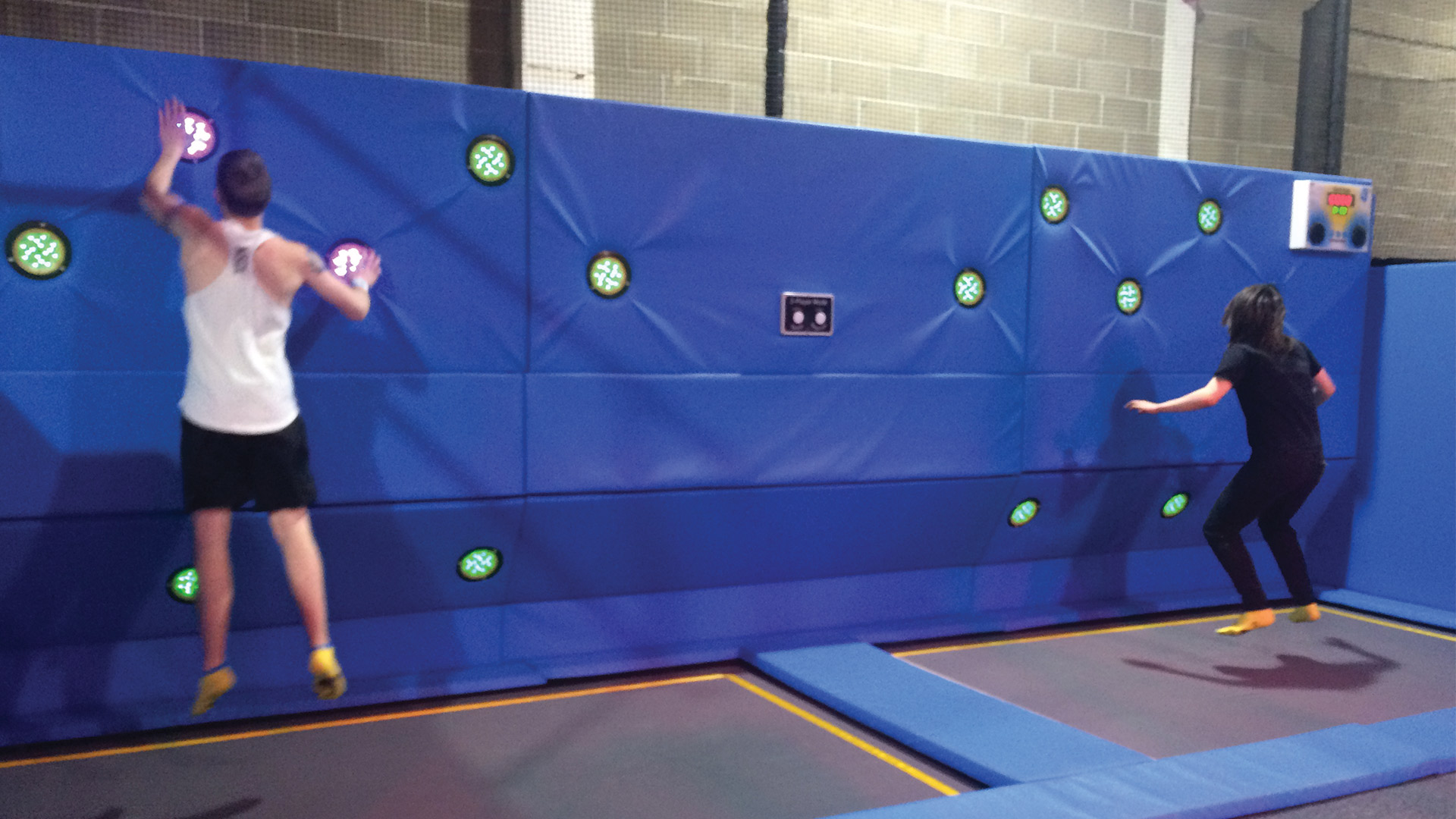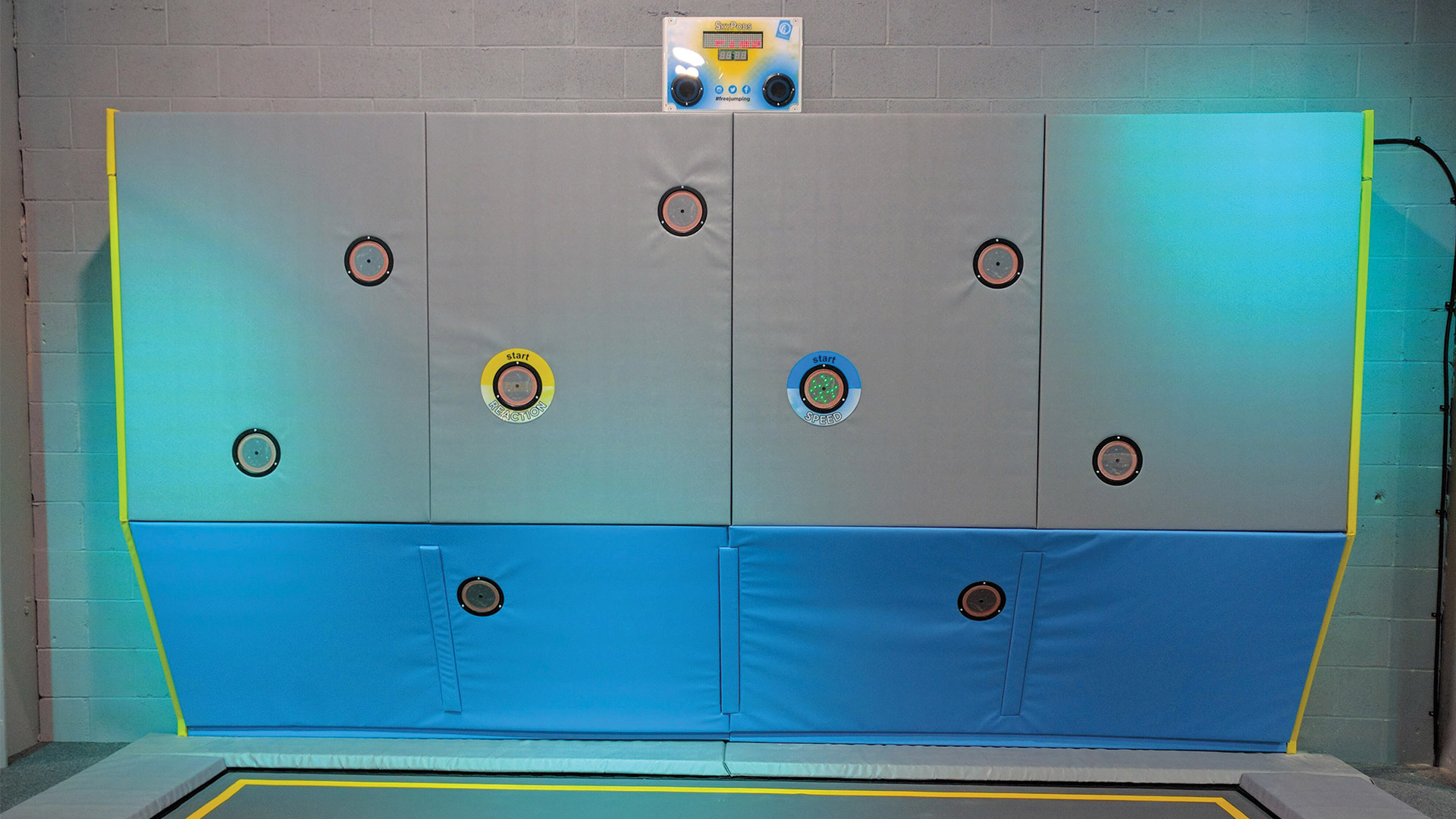 Promote teamwork and healthy competition with the Powerplay. Teams work together to defend their interactive targets and hit the opposing team's targets with a ball. Every target hit results in a bright flash and exciting sound that increases the excitement of the game. The team with the most points at the end of the four-minute game wins!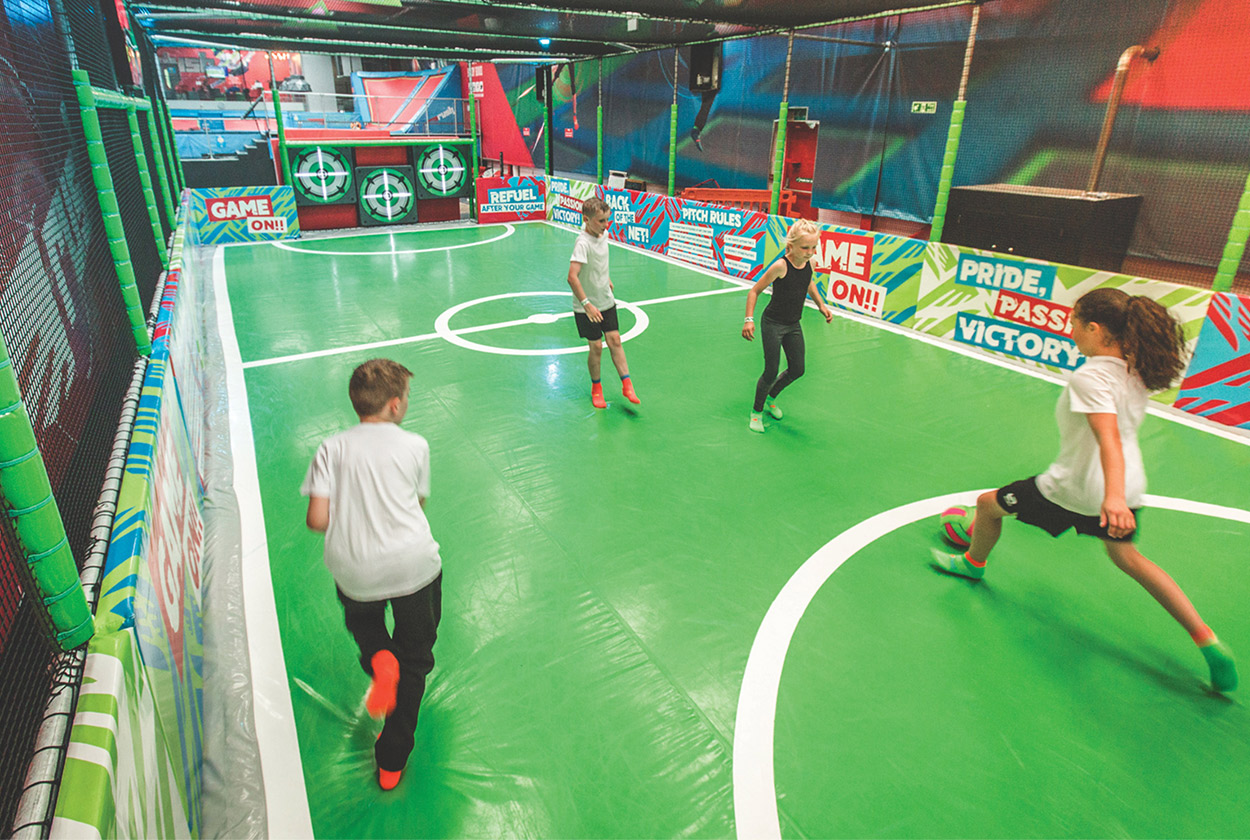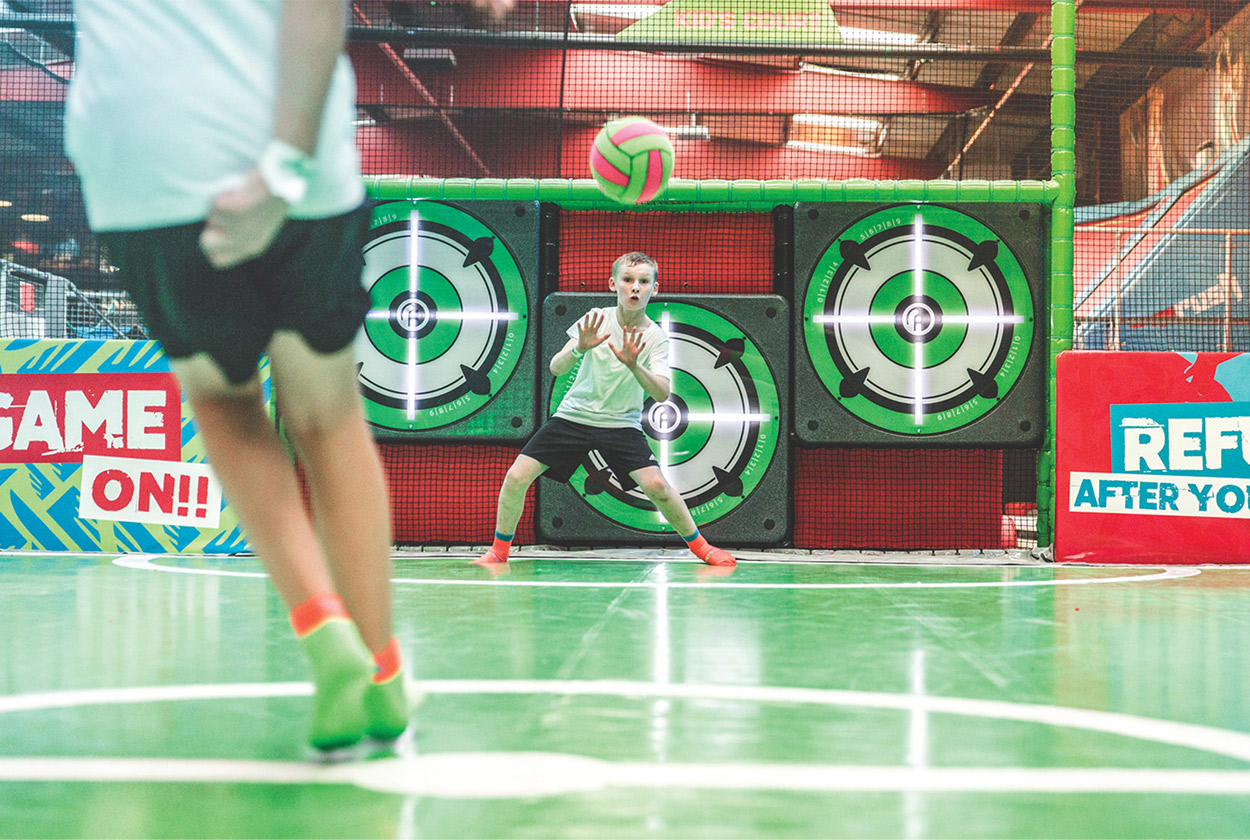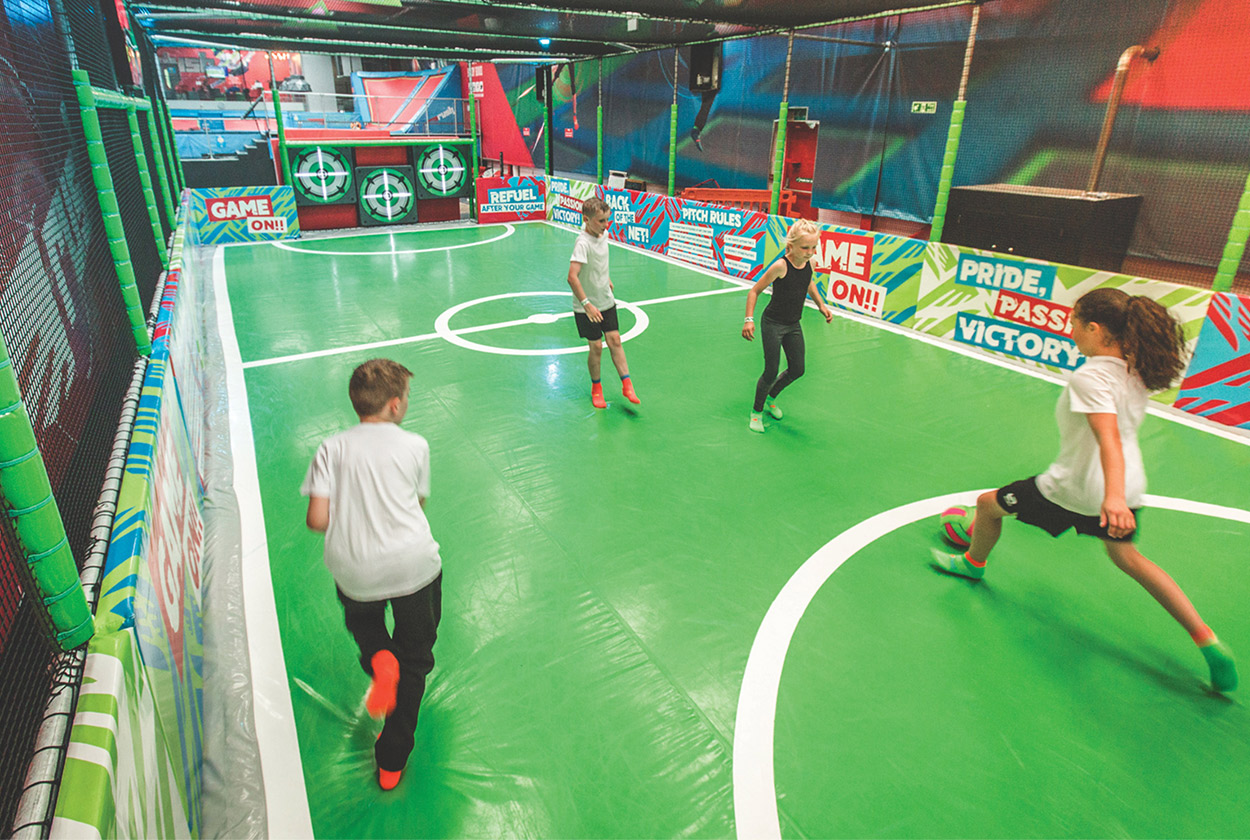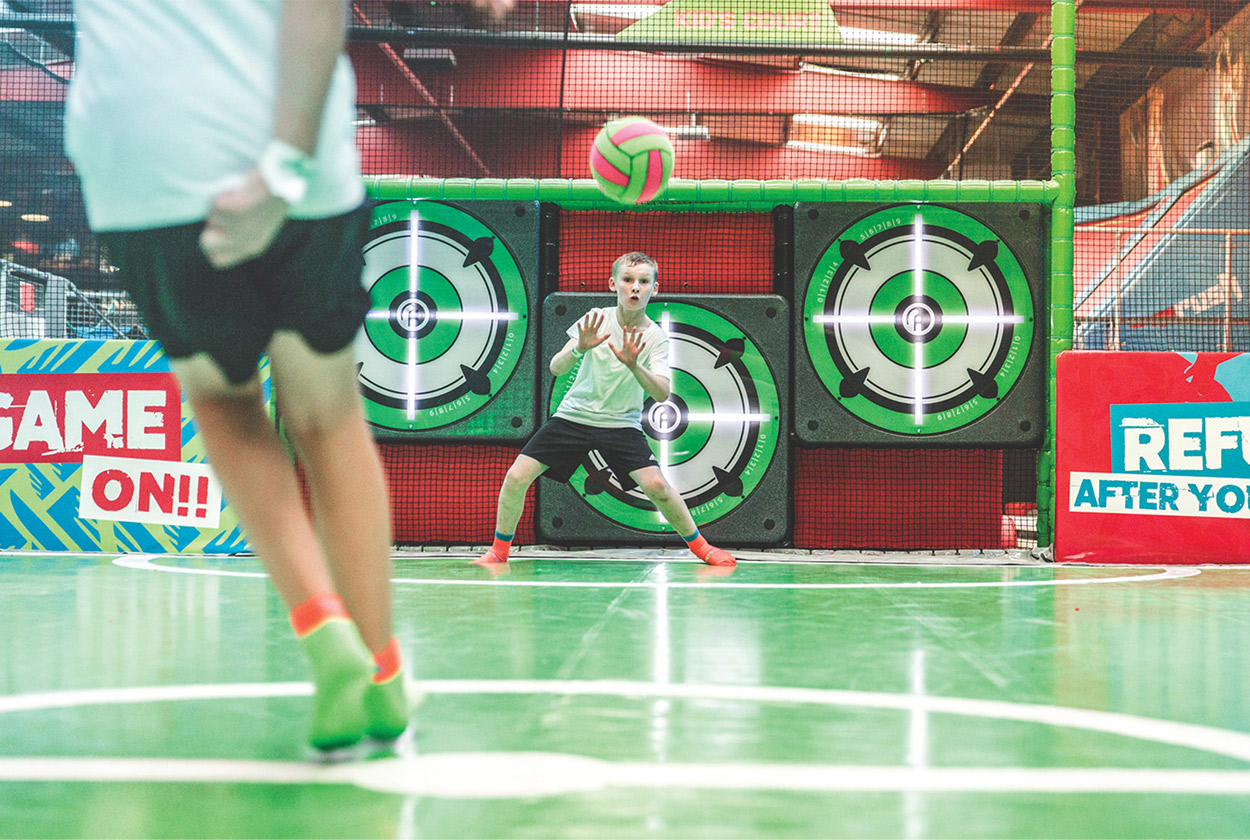 Aerostrike is a player vs. player interactive target game that encourages offensive and defensive strategies. Points are earned when a player successfully scores a goal on their opponent's target. Completed goals earn the player a bright flash of light and rewarding sound. An integrated scoreboard tracks the number of successful goals for each player and displays the winner at the end of the two minute game.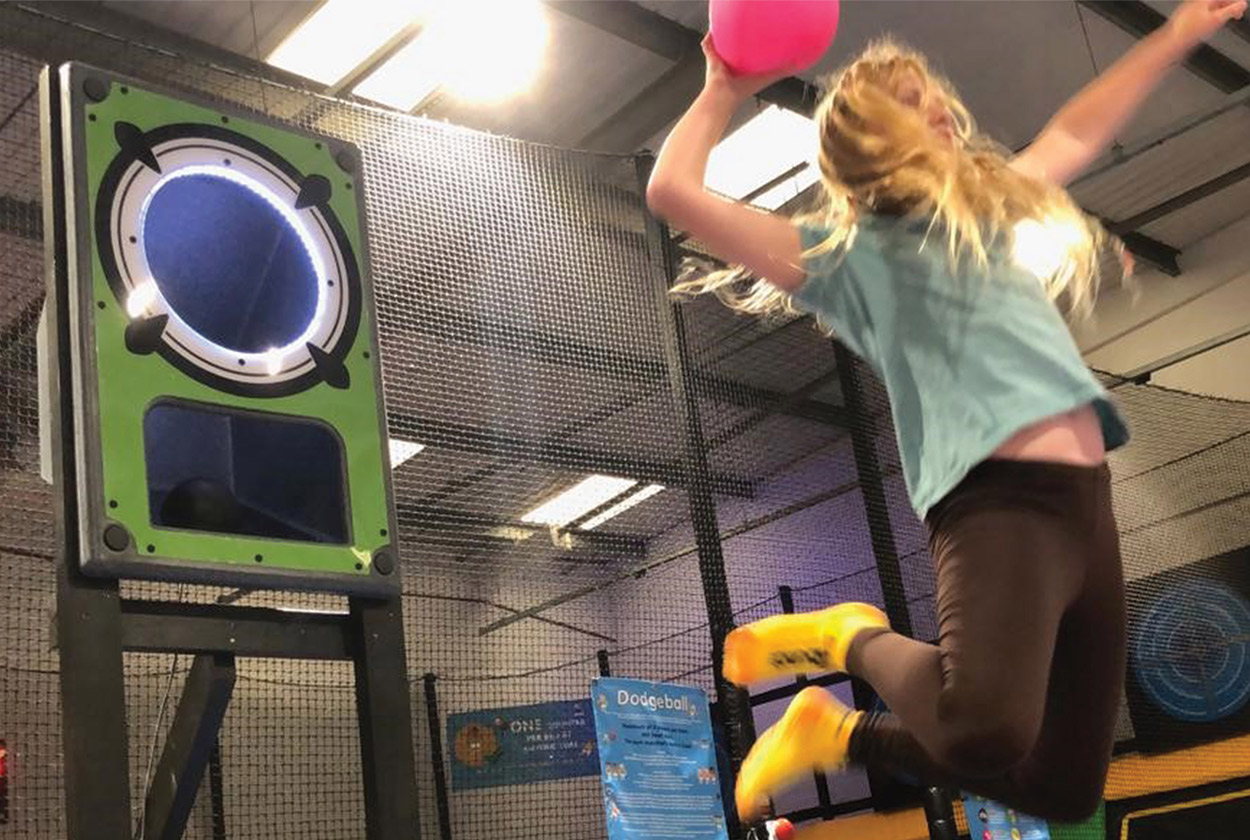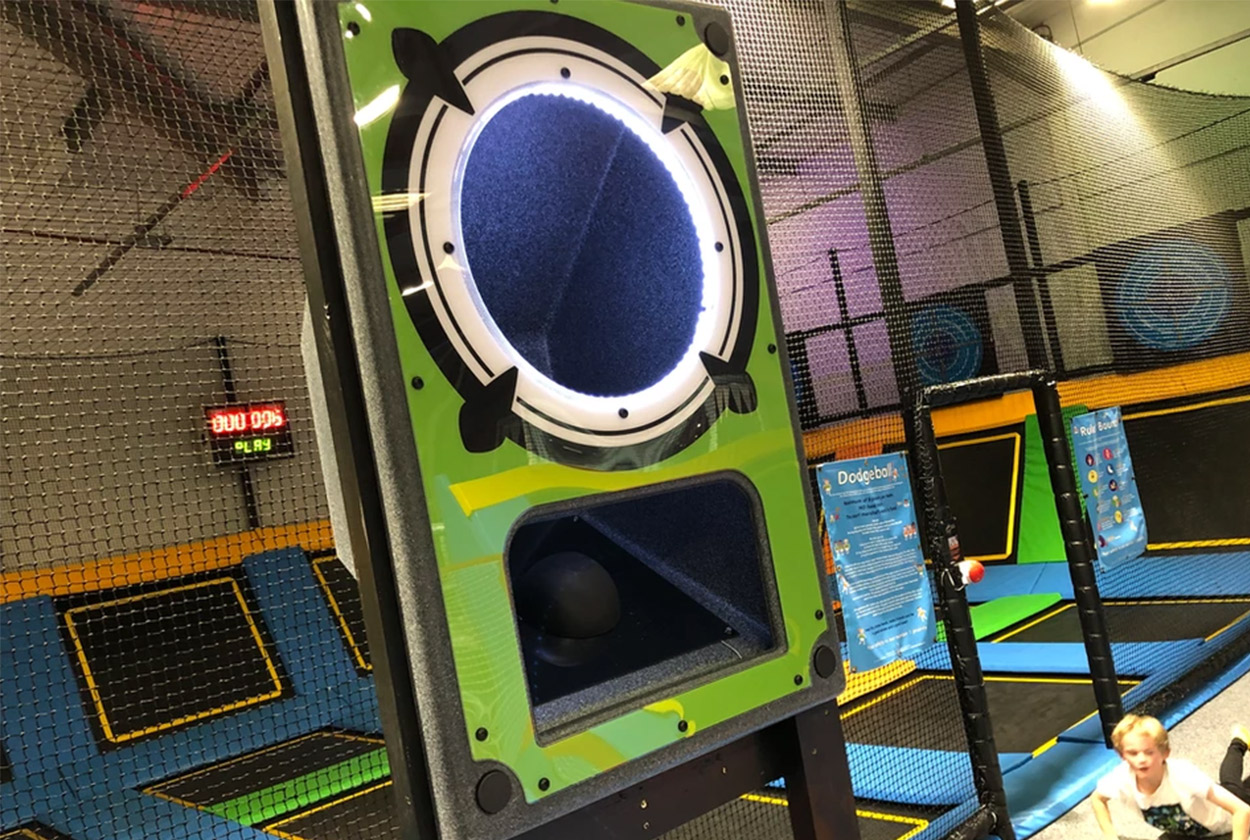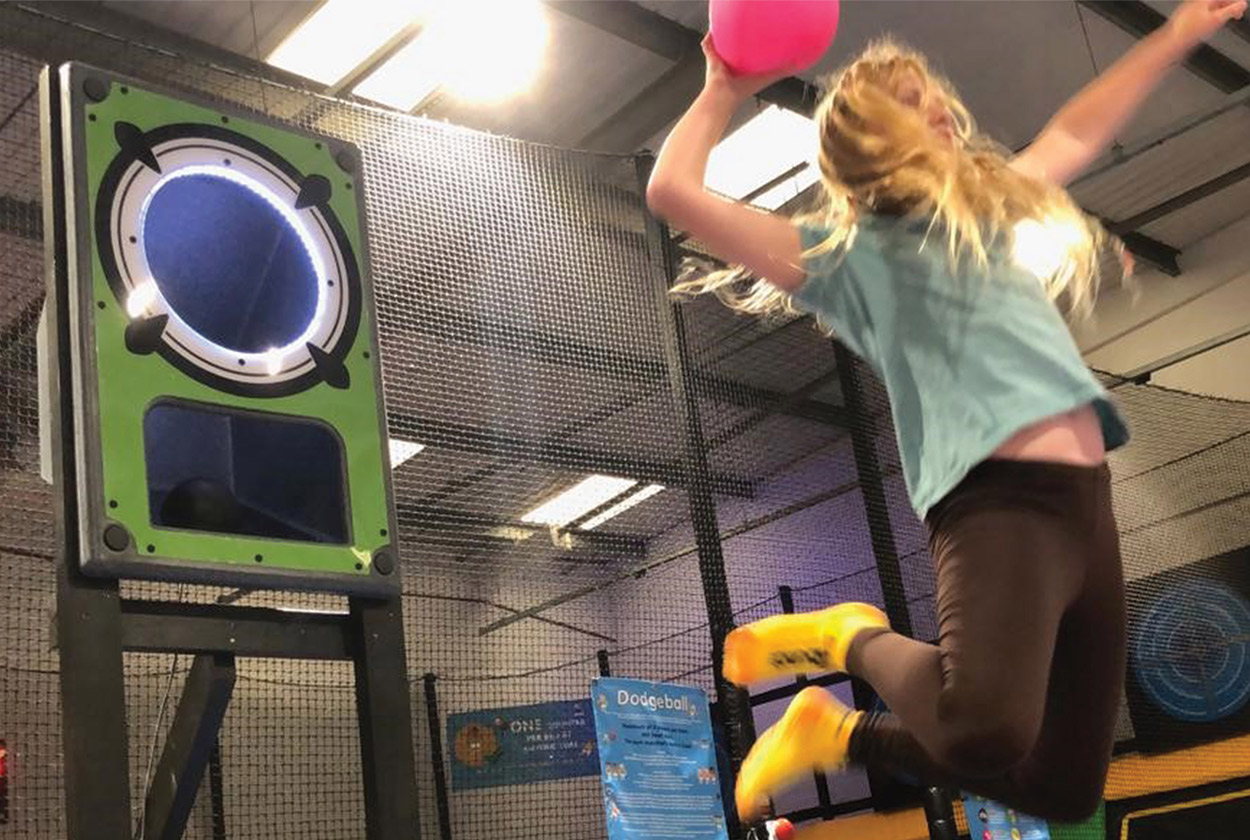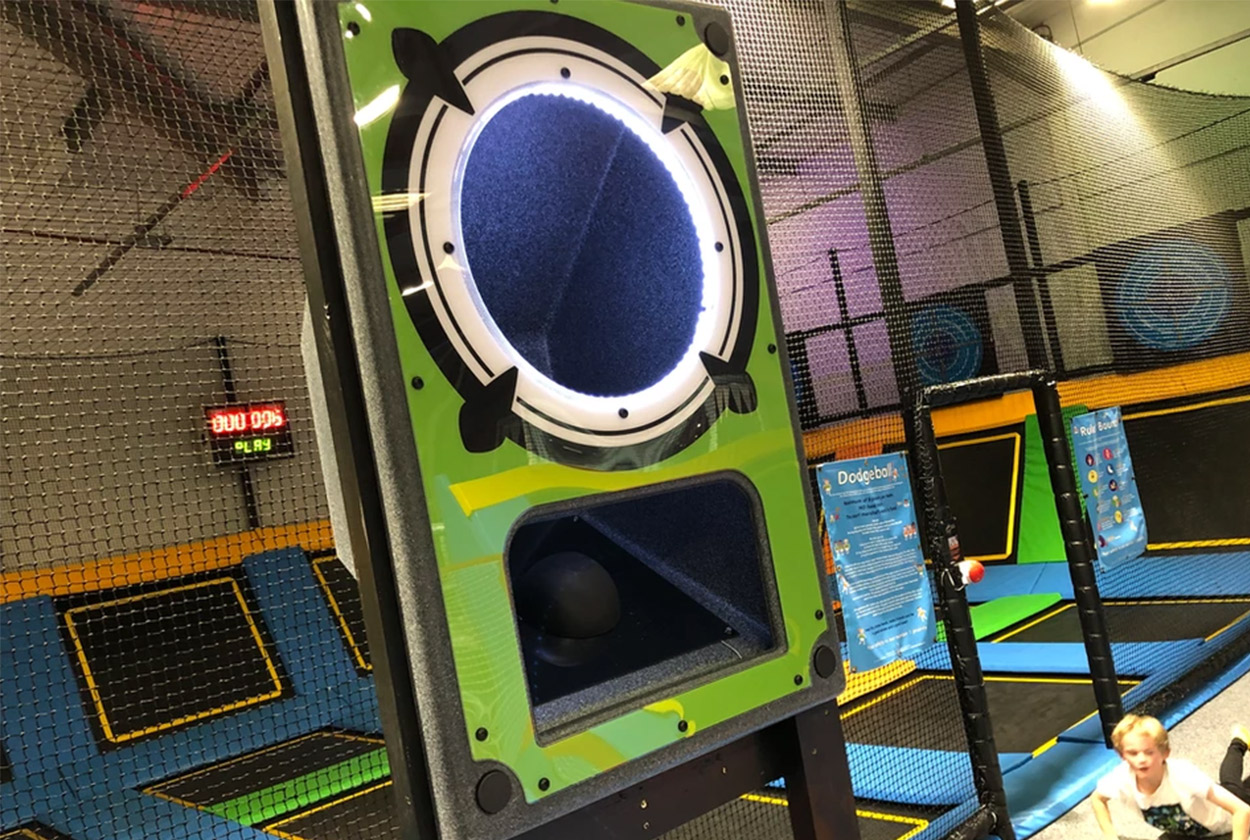 A new take on the traditional game of dodgeball. Dodge Attack encourages teams to work together to hit their opponent's targets while defending the targets on their side of the court. Every target hit earns the players a flash and sound that awards the team points. All players stay active during the two-minute game, making this an inclusive attraction that doesn't require a dedicated court monitor to oversee the game.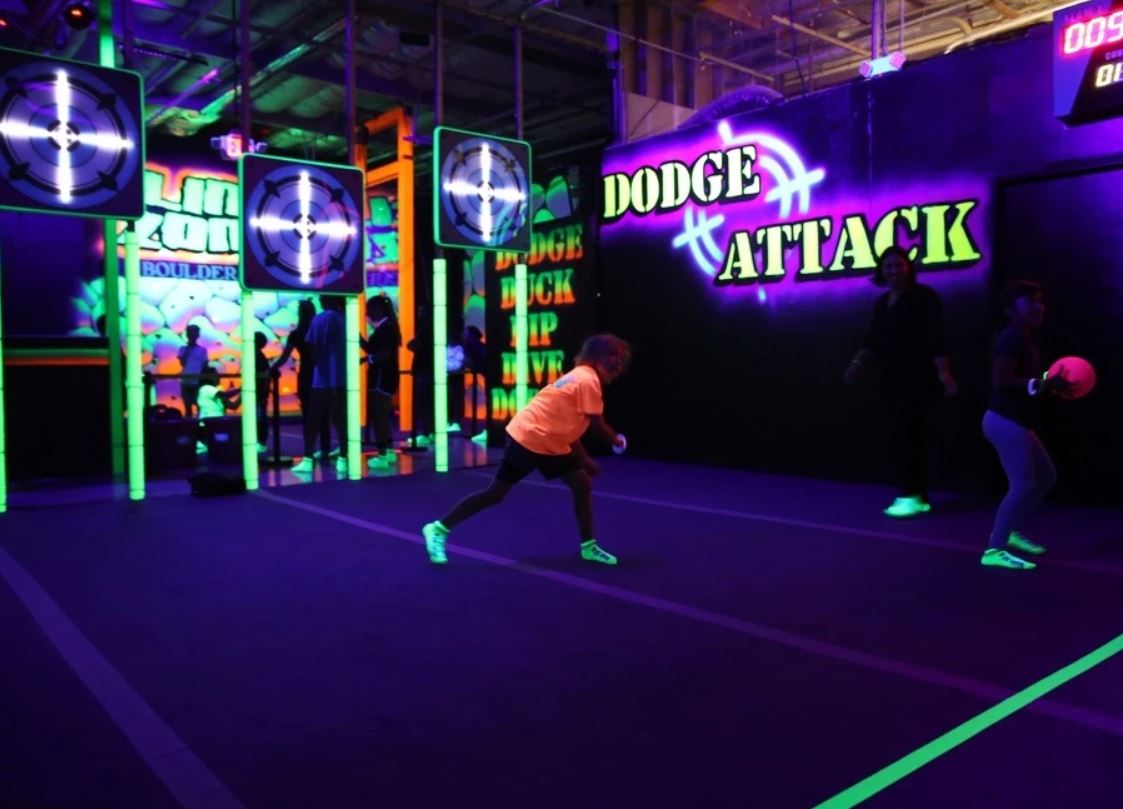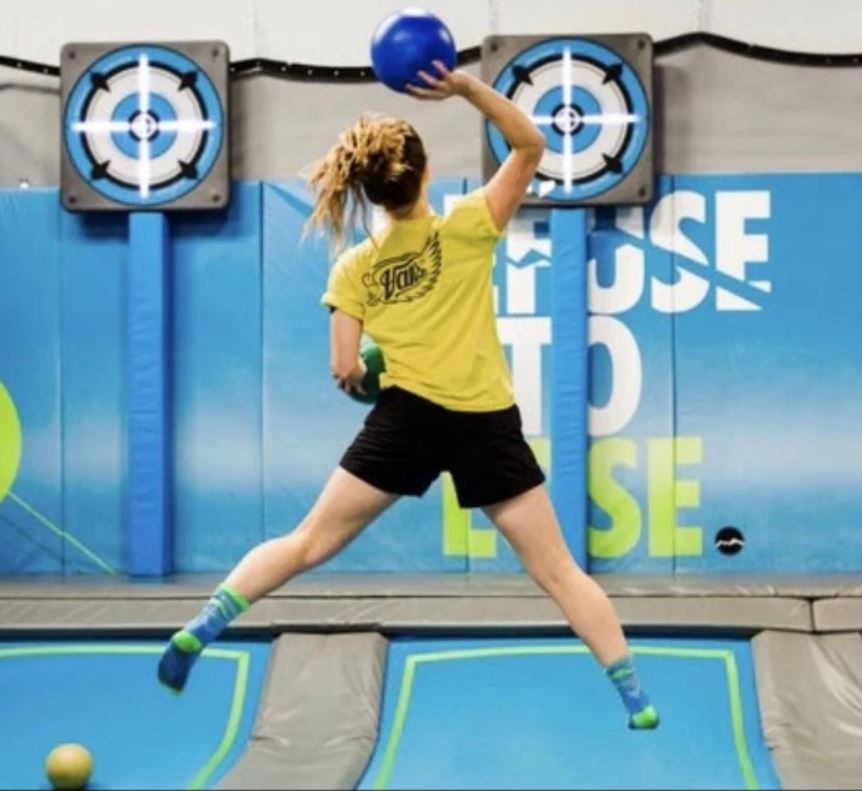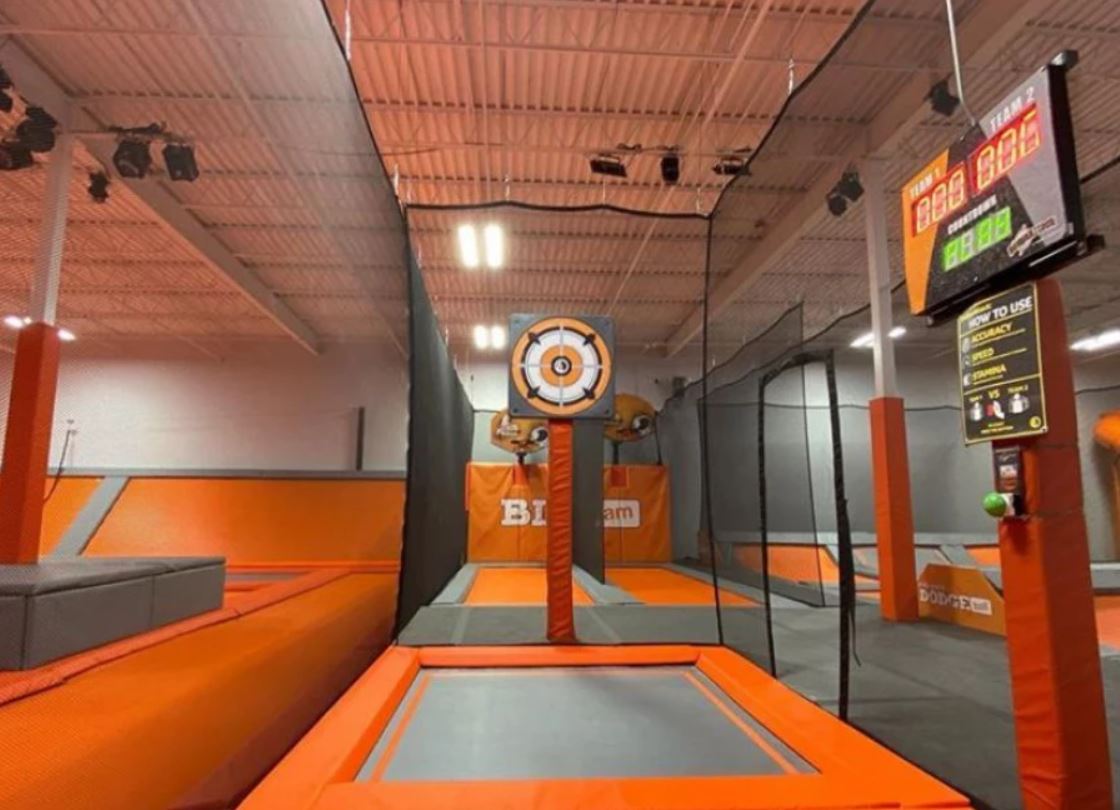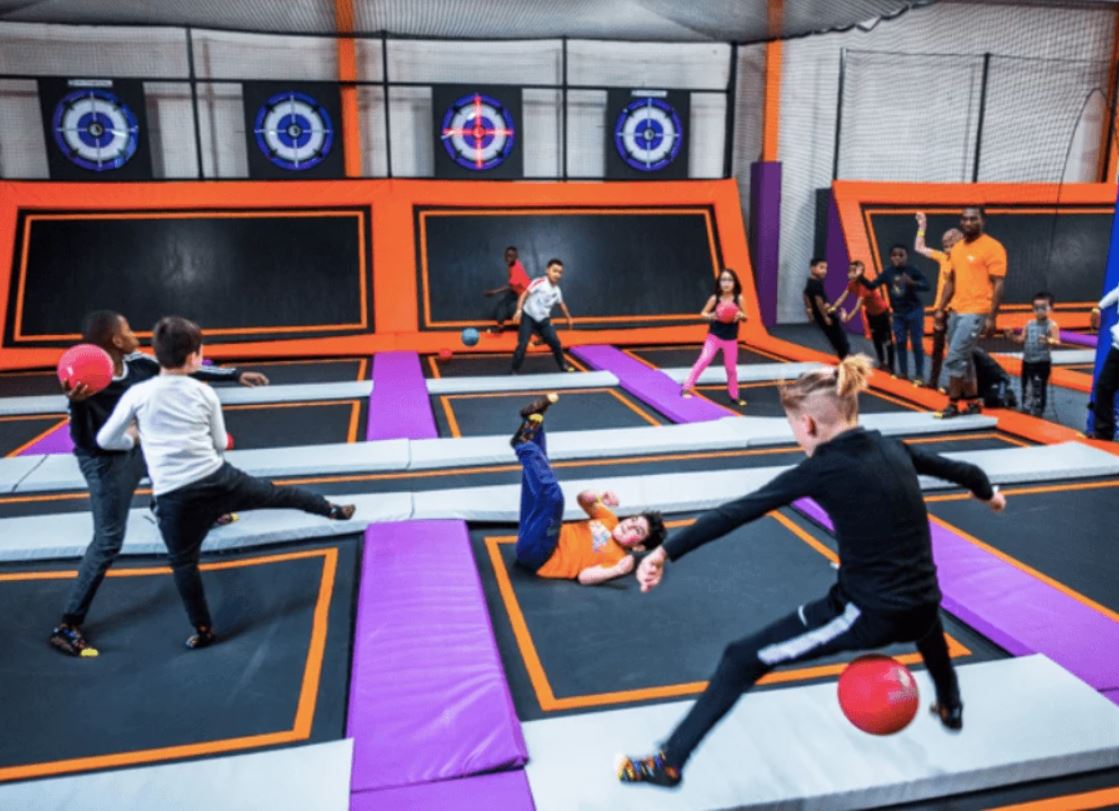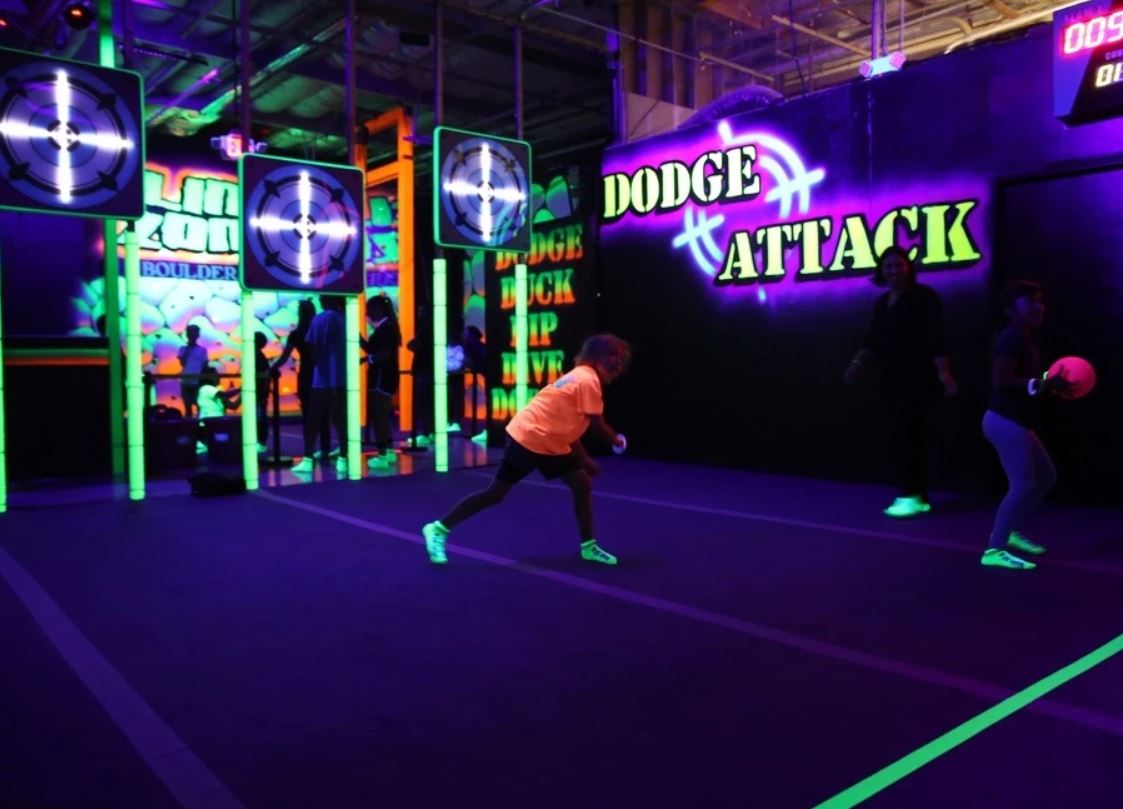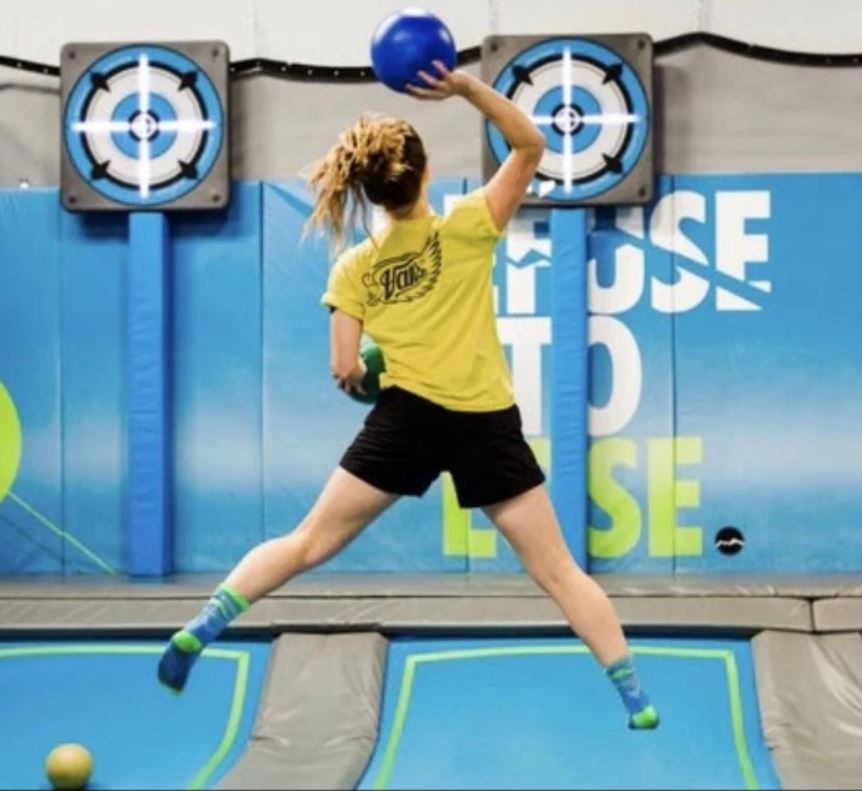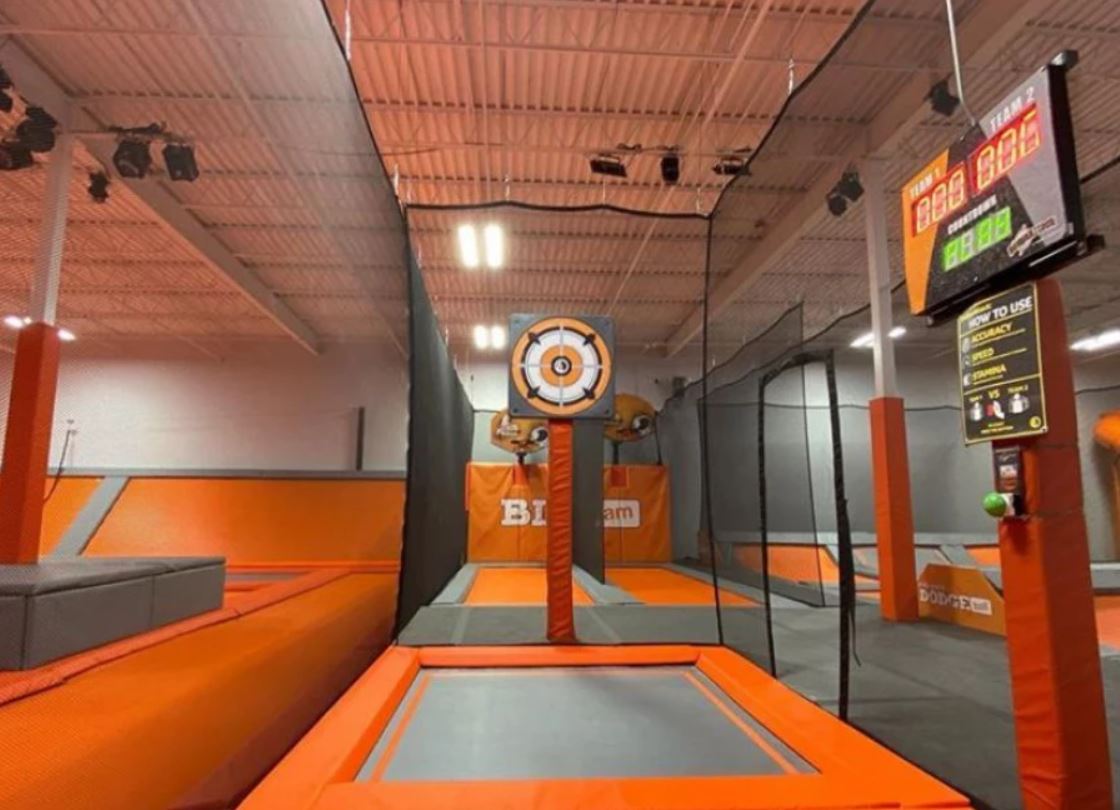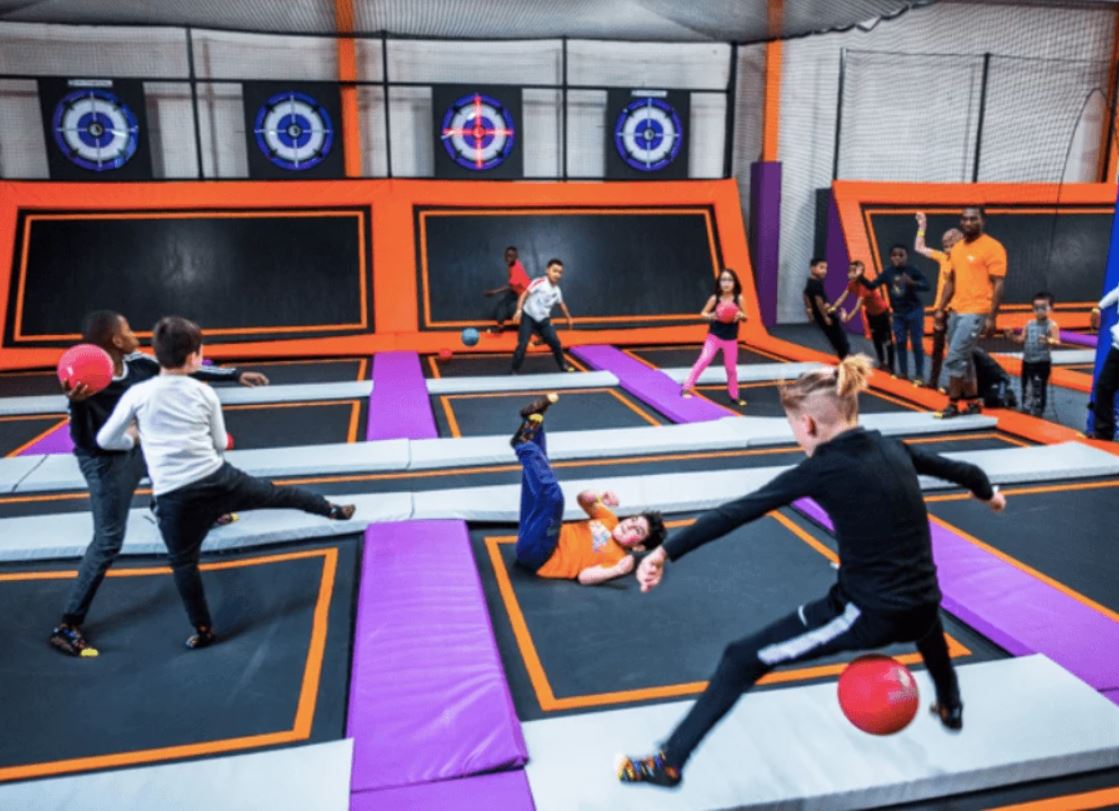 Harness the power of social sharing with the SelfieCam. This innovative attraction allows guests to record their flips, tricks, and stunts while jumping on a trampoline. Players scan a QR code, record their flip-clip, and then share the boomerang video to all of their social media friends. Every shared video displays an overlay of your parks branding! The SelfieCam features a space-efficient design that is easily installed over a single trampoline.