American Made
Climbing
Structures
Best American offers Climbing Attractions that fit the needs of your entertainment center. Our climbing structures are custom designed, lightweight and American made with premium materials.
Our stationary Climbing Attractions are a cost-effective attraction designed around your entertainment center. The Best American in-house design team can customize your climbing attraction to provide a one-of-a-kind climbing experience. Full color graphics, custom lighting and timing options are available for your Climbing Attraction. Best American Climbing Attractions are proudly built in the USA and each structure comes with all the equipment required to operate your climbing structure, including the only fully redundant auto-belay system on the market.
Our Extreme Walls provide a one-of-a-kind climbing experience that can be custom themed with full color graphics and even glow in the dark hand holds. These walls come in single-climber and multi-climber configurations and are designed to accommodate the height of your entertainment center.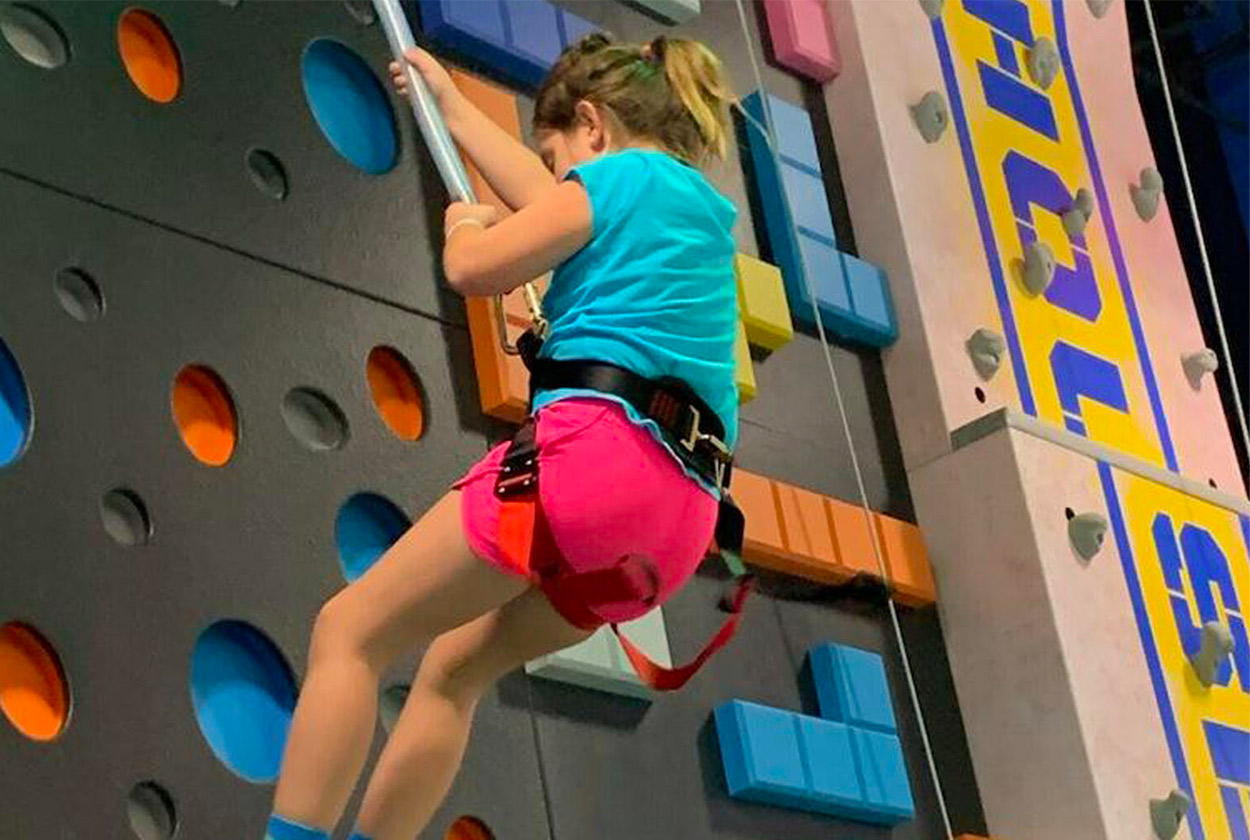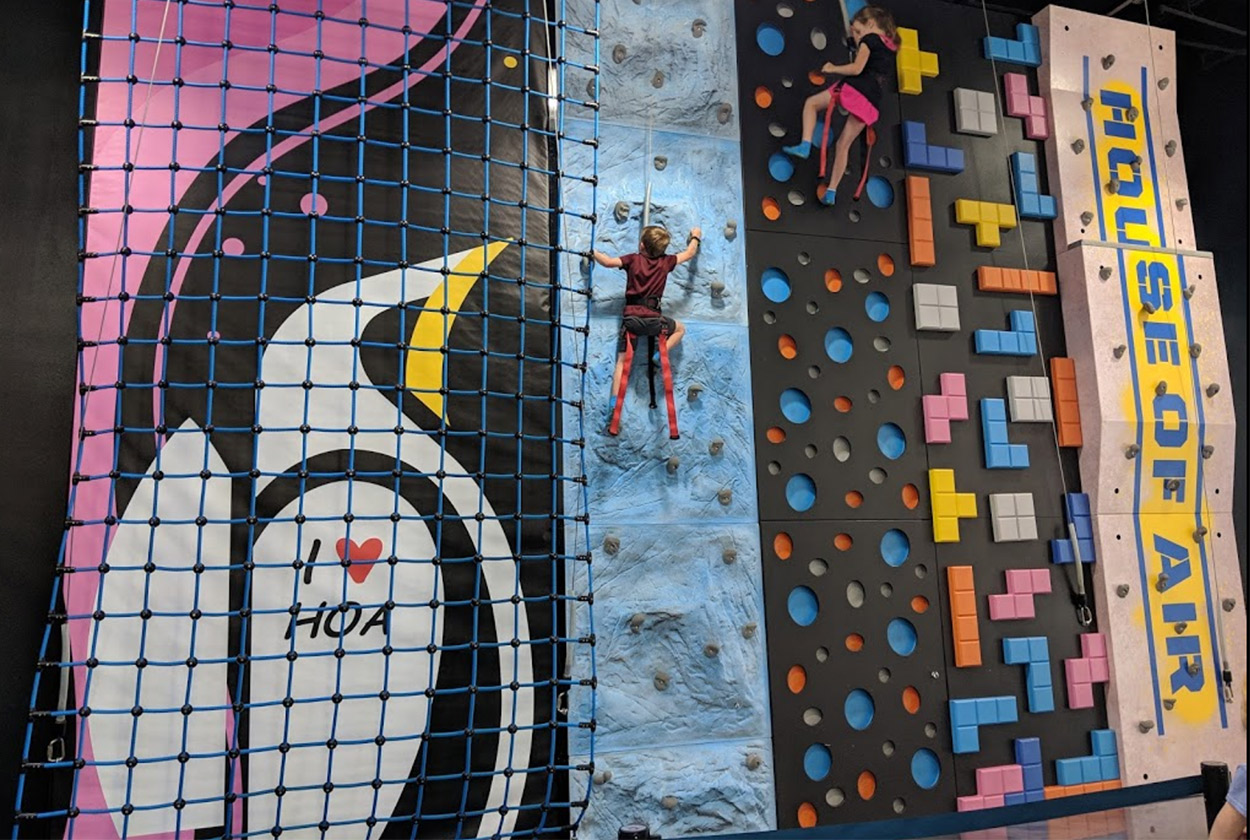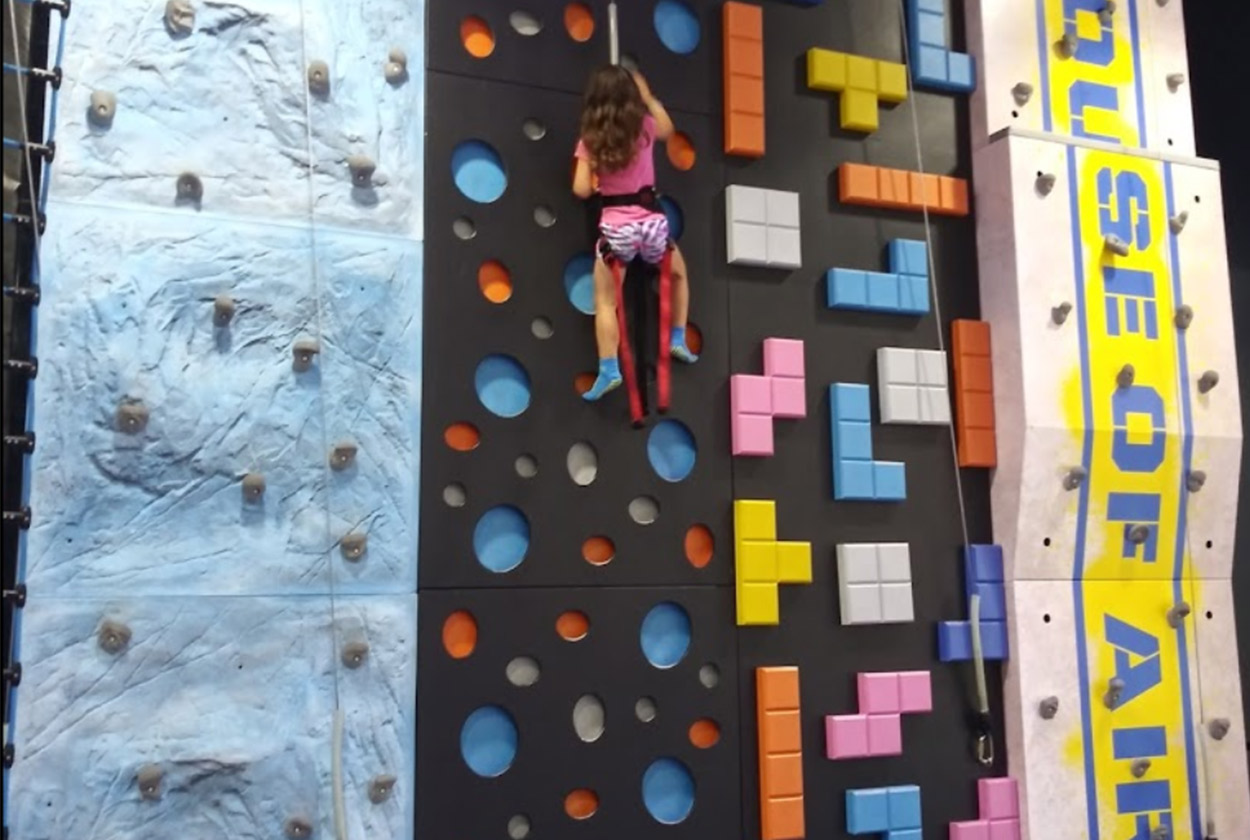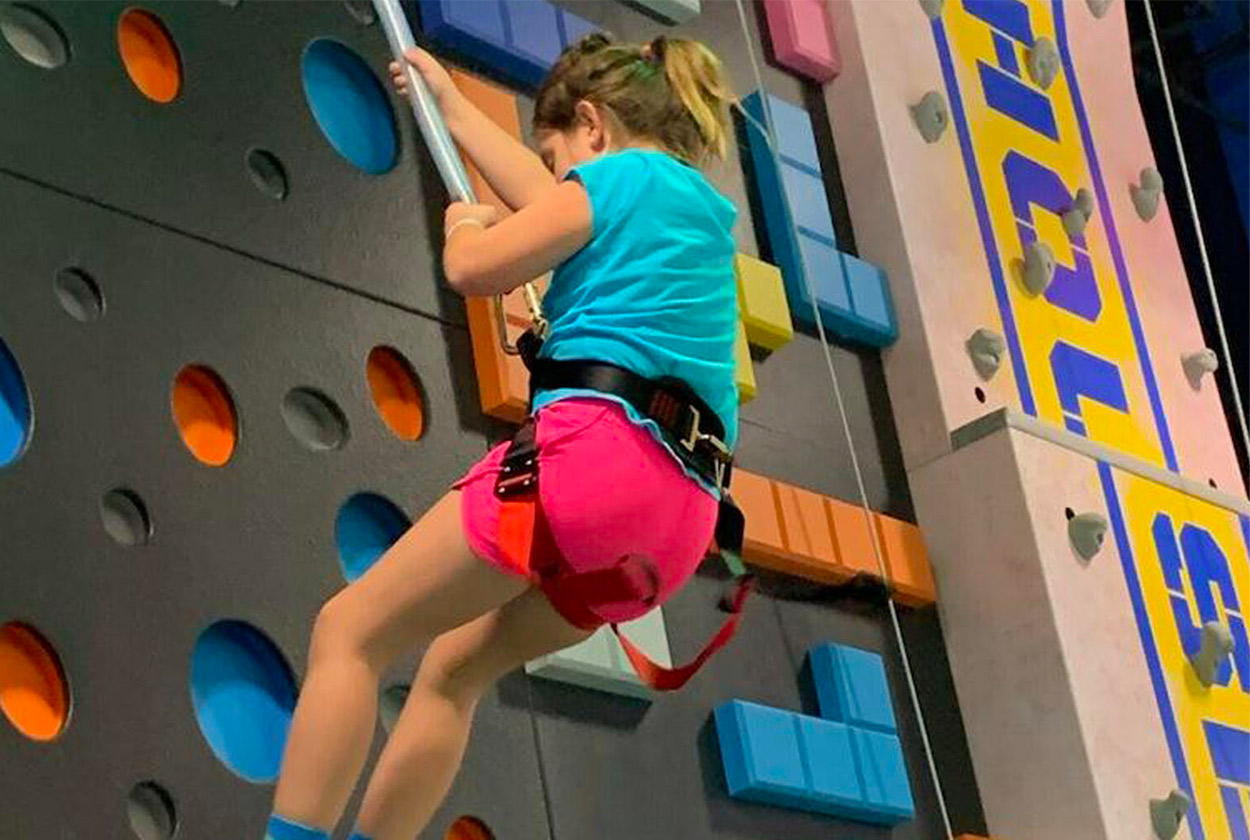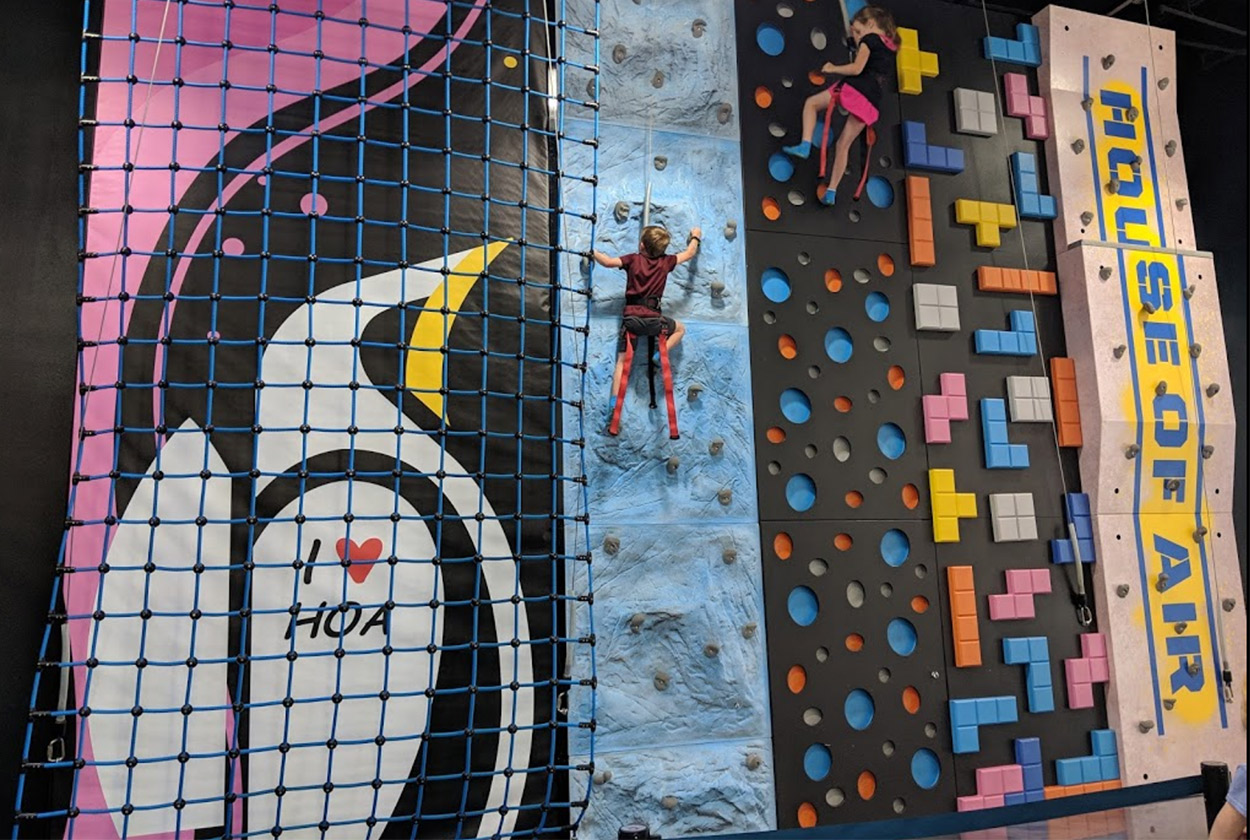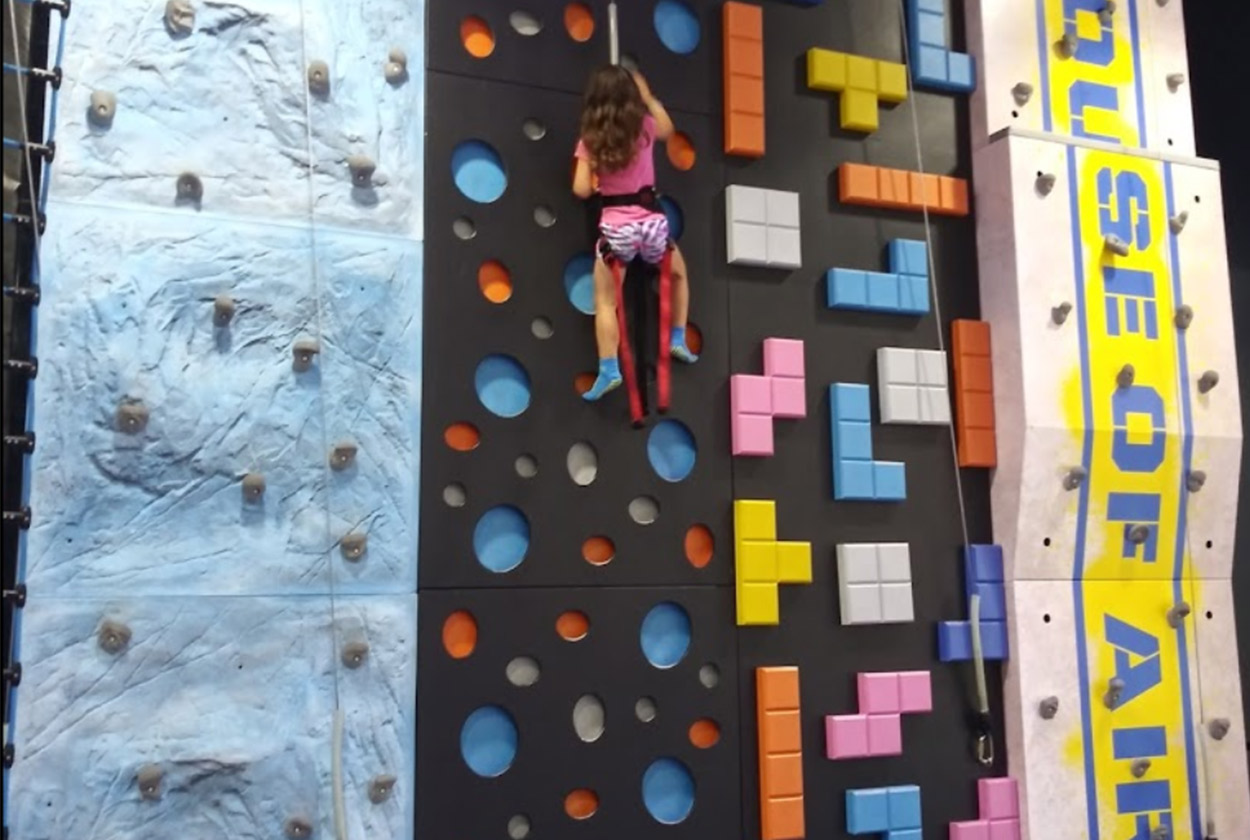 Traverse Climbing walls provide all the benefits of a climbing attraction without the need for a climbing harness or belay system. These climbing structures are built over a foam pit or Airbag and are fully customizable with a limitless number of color options that complement your entertainment center.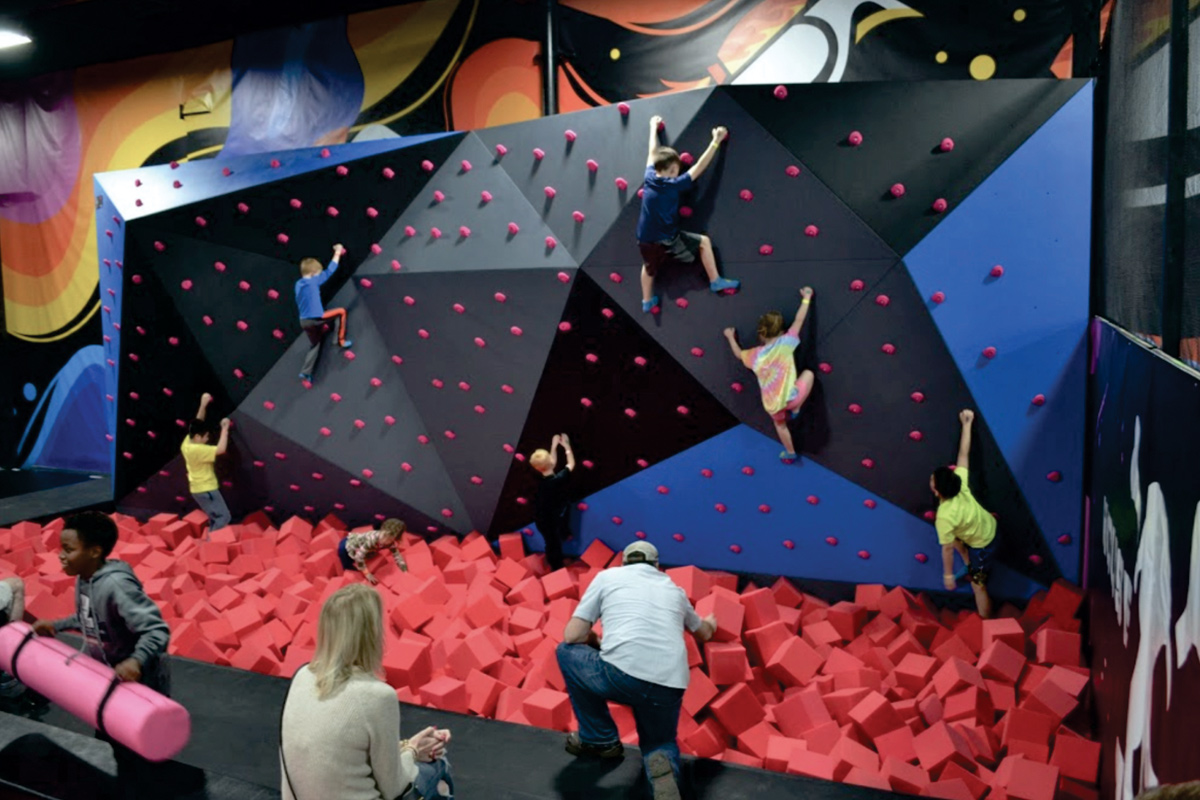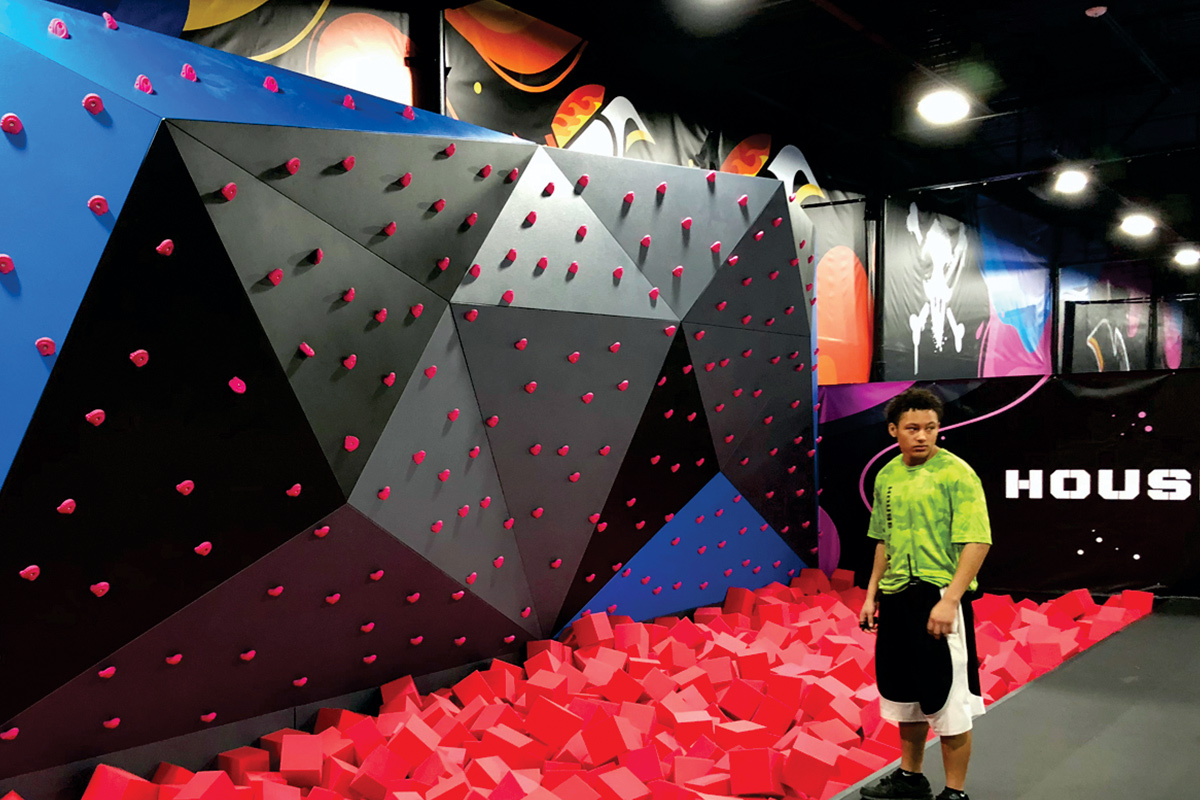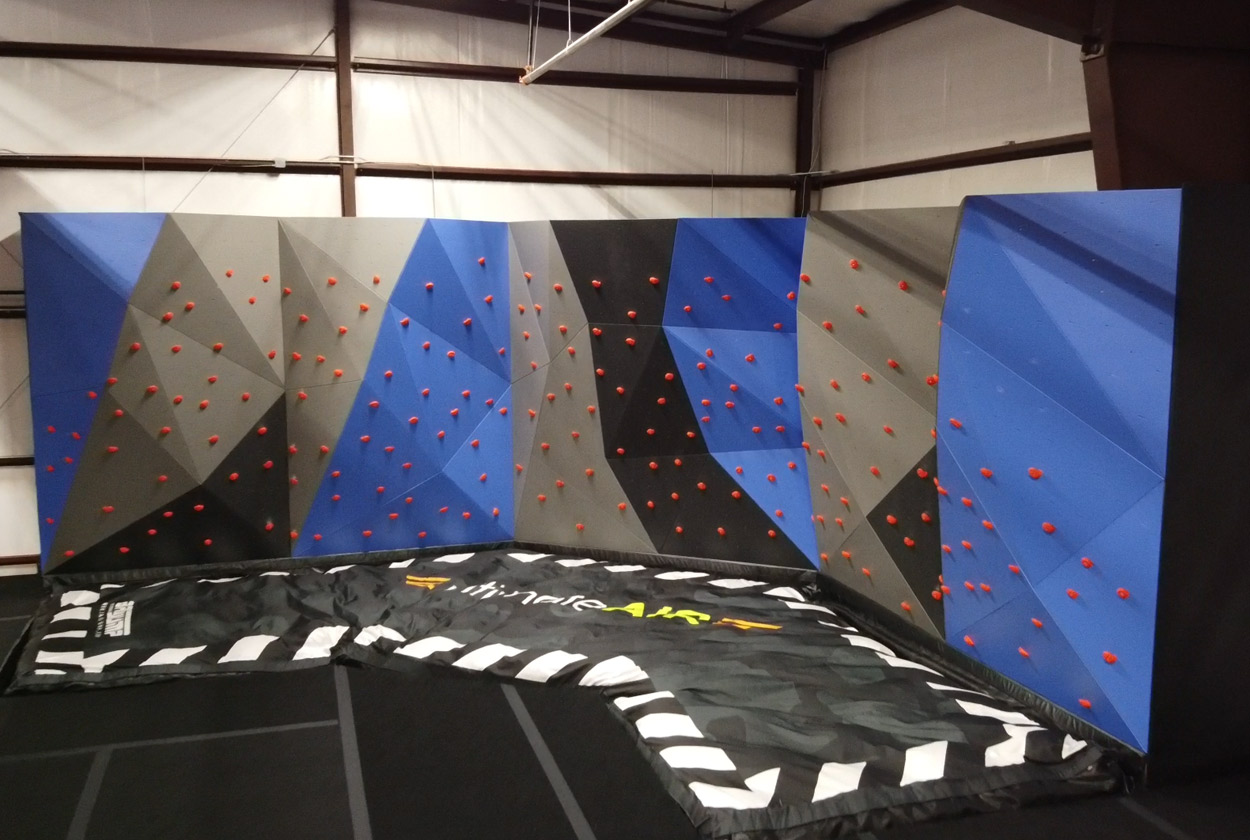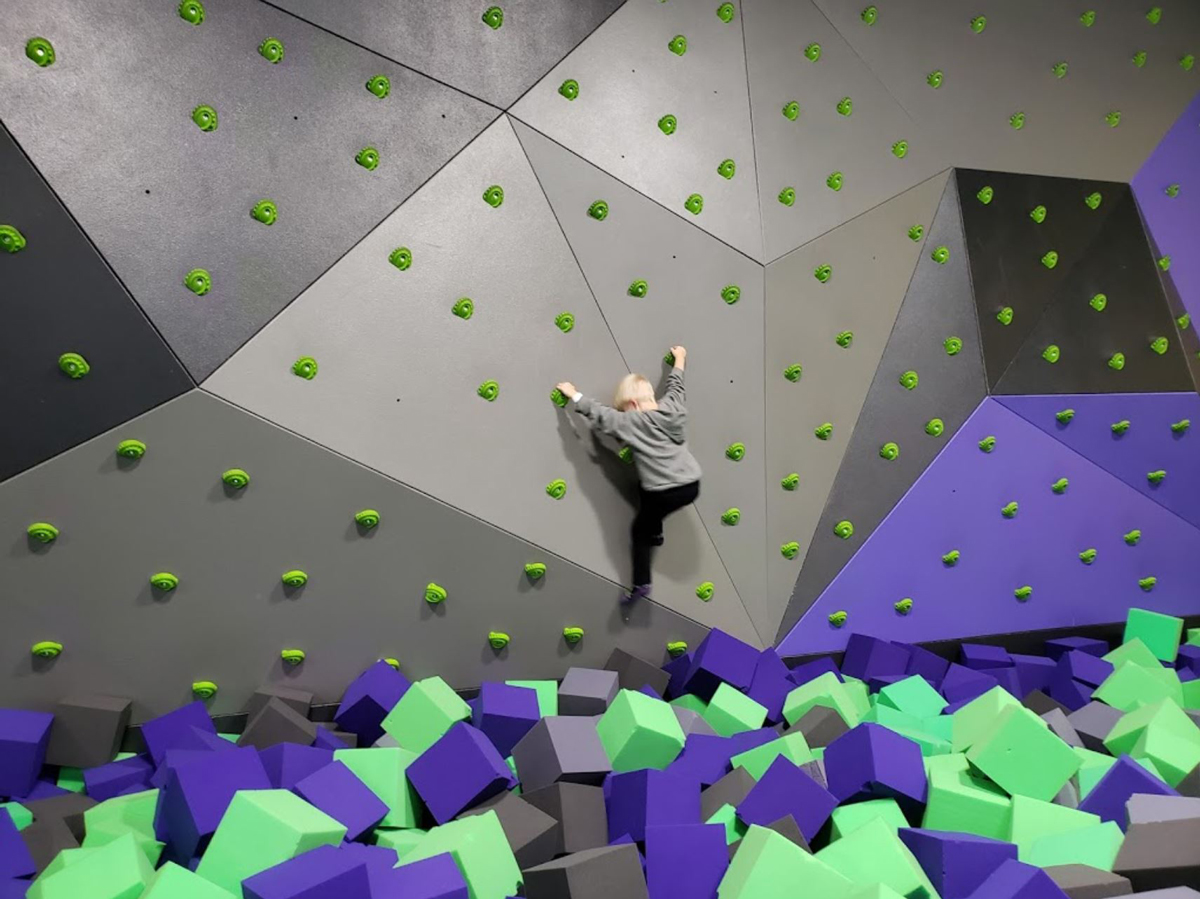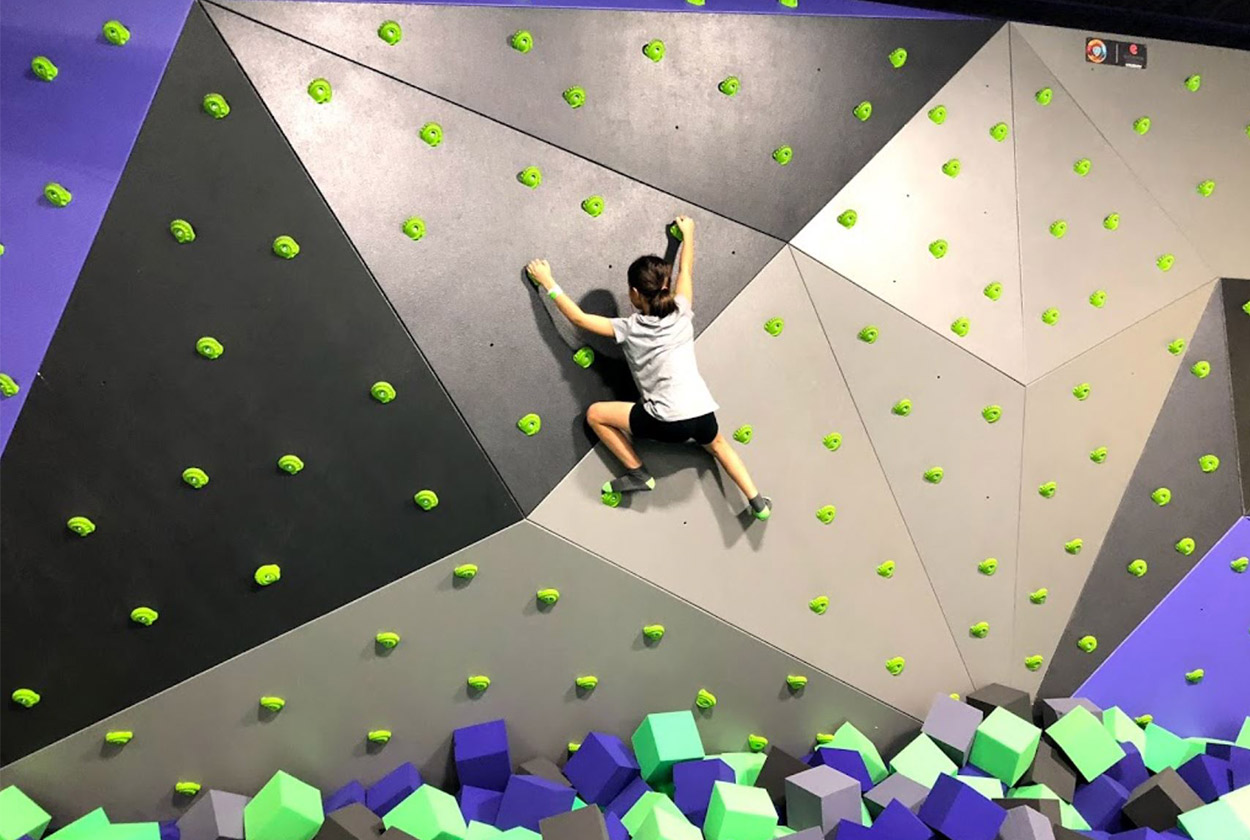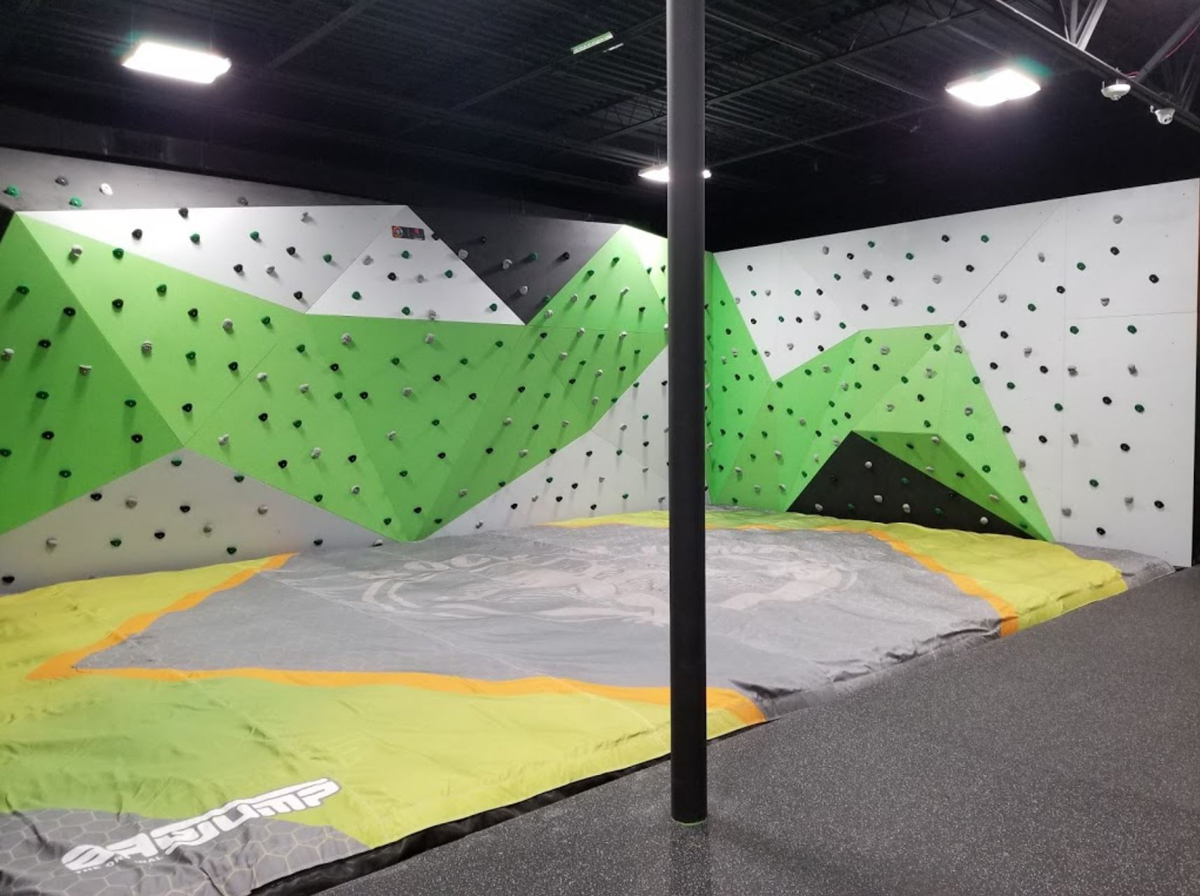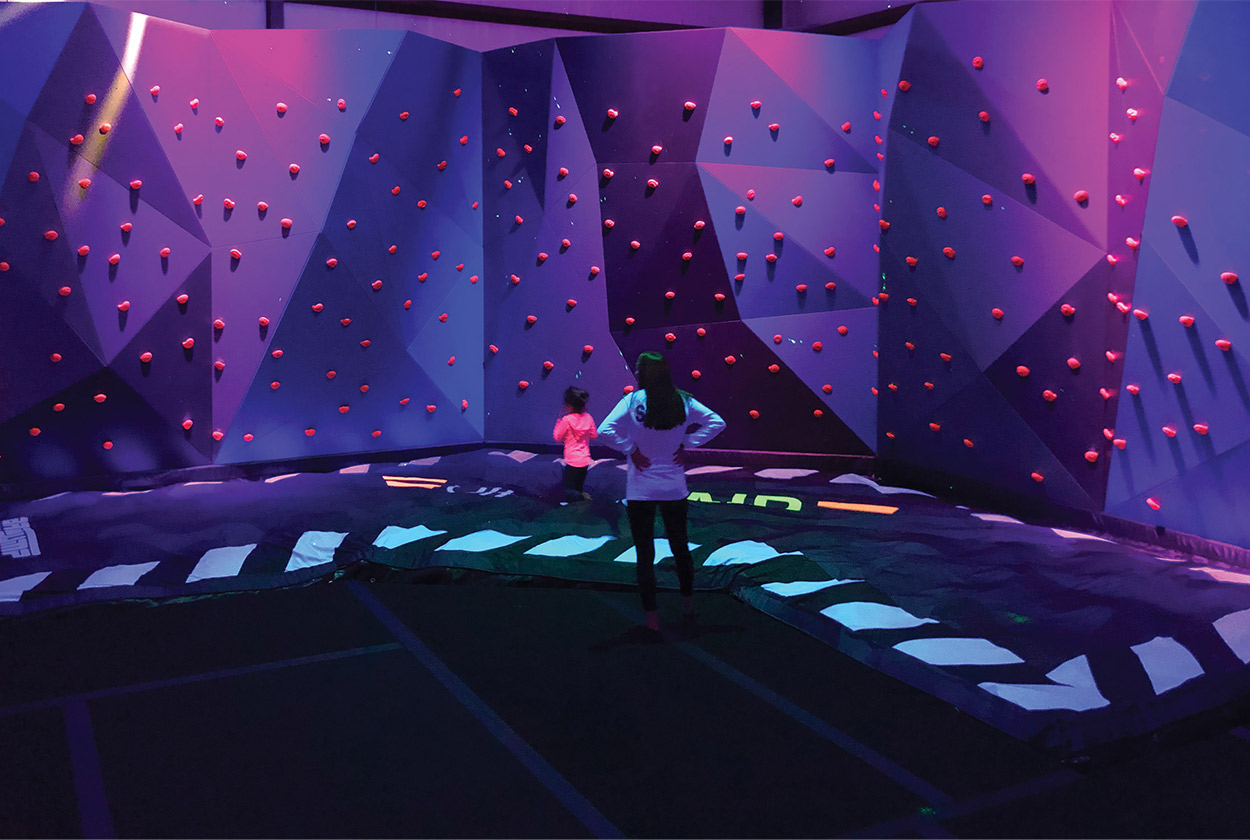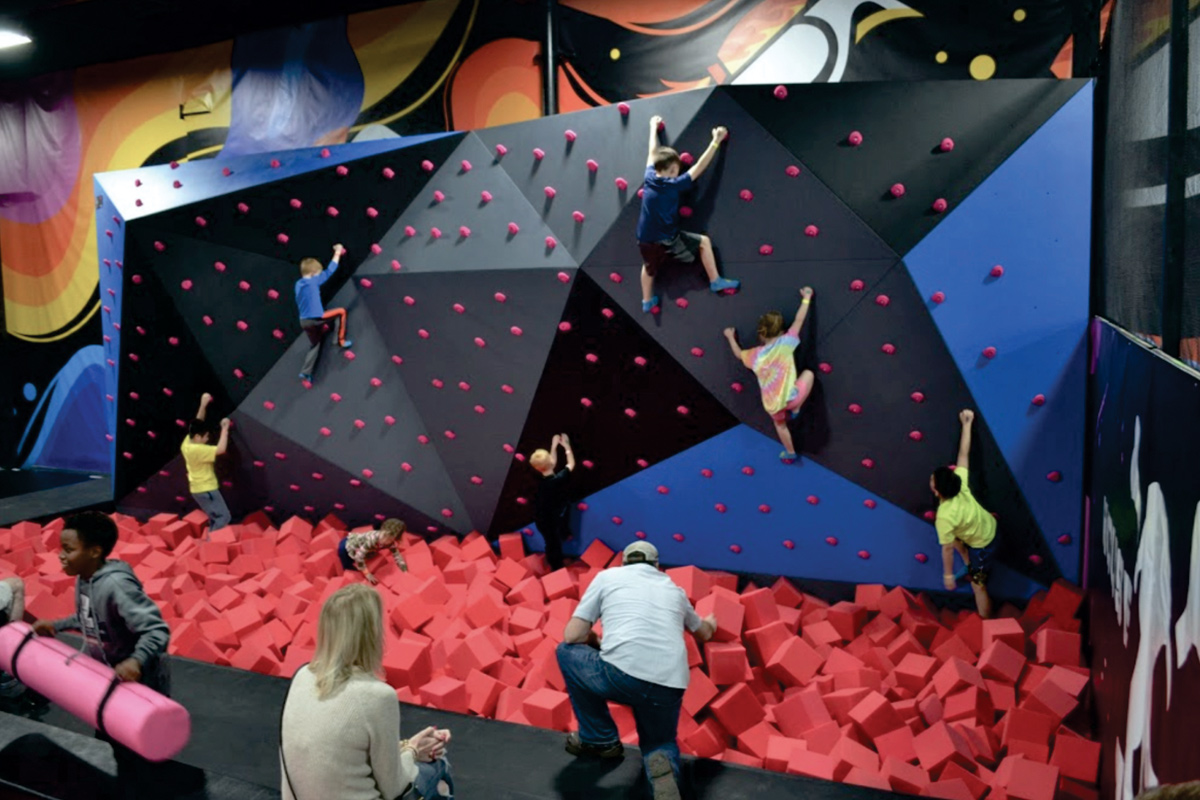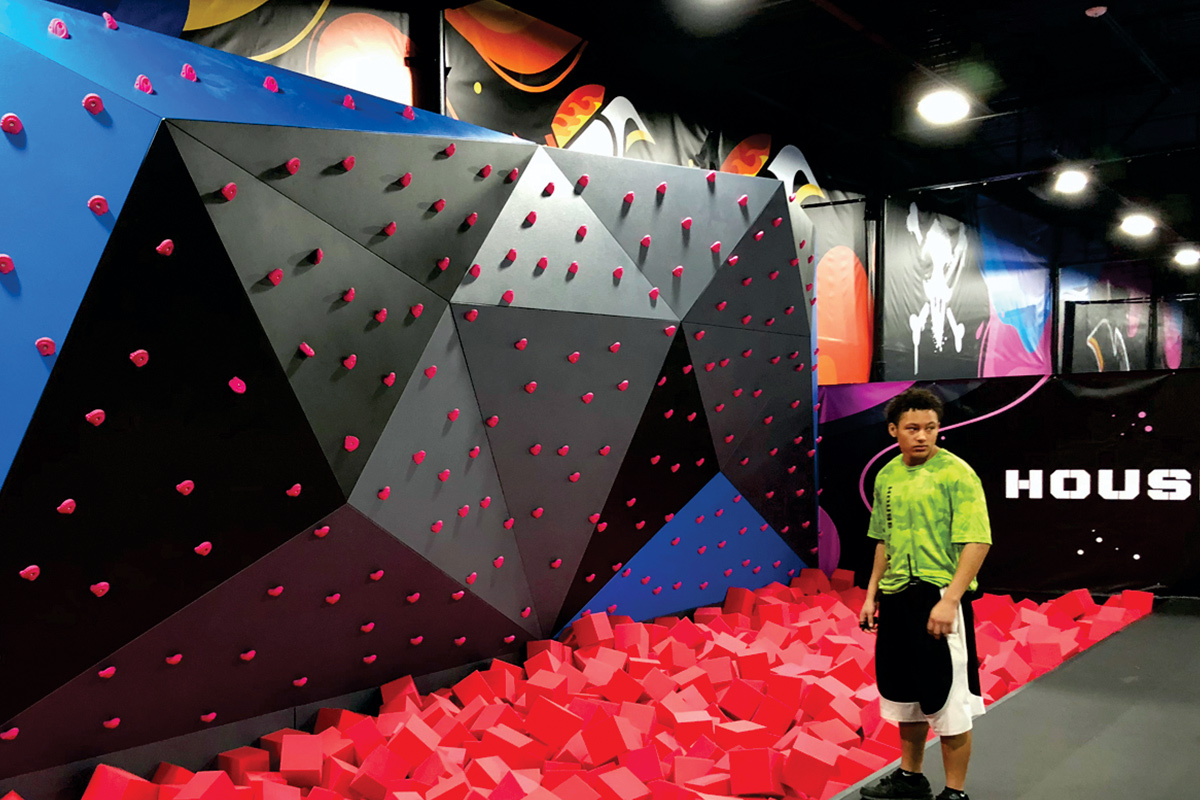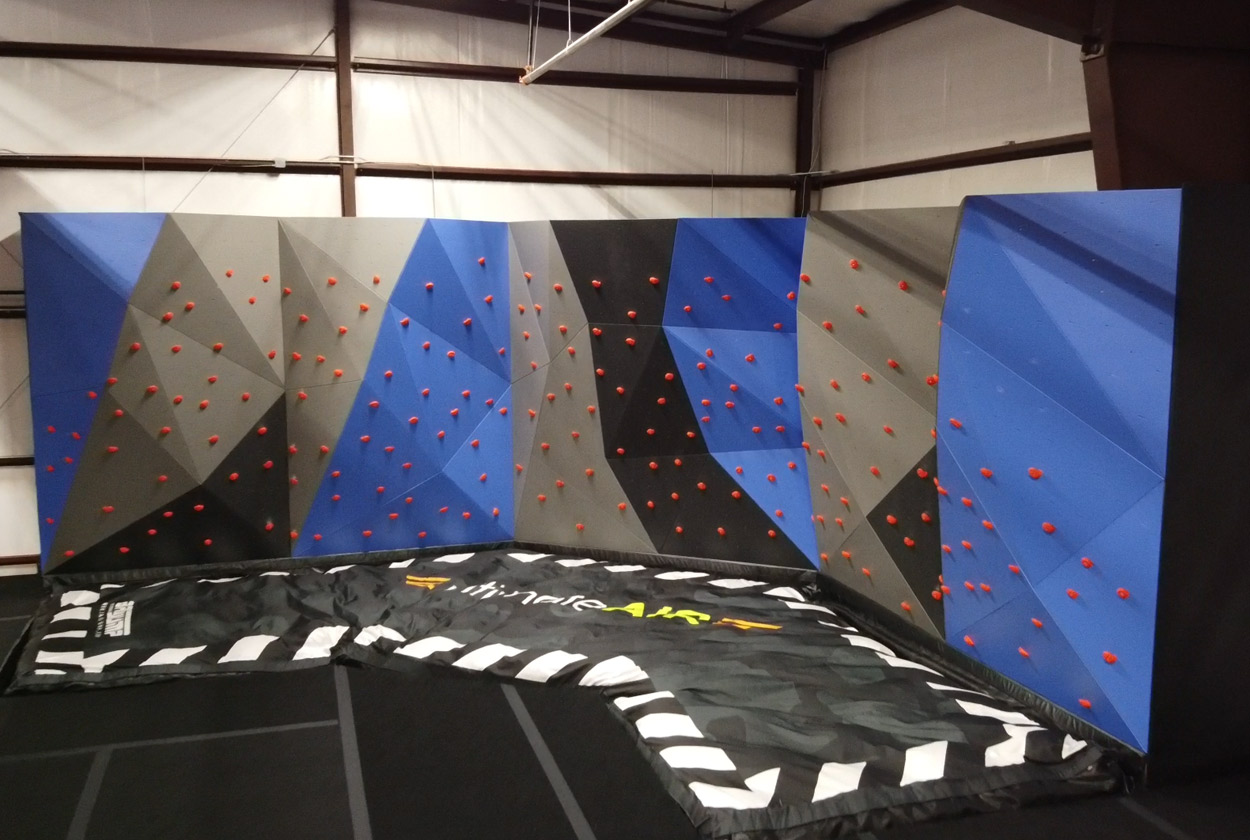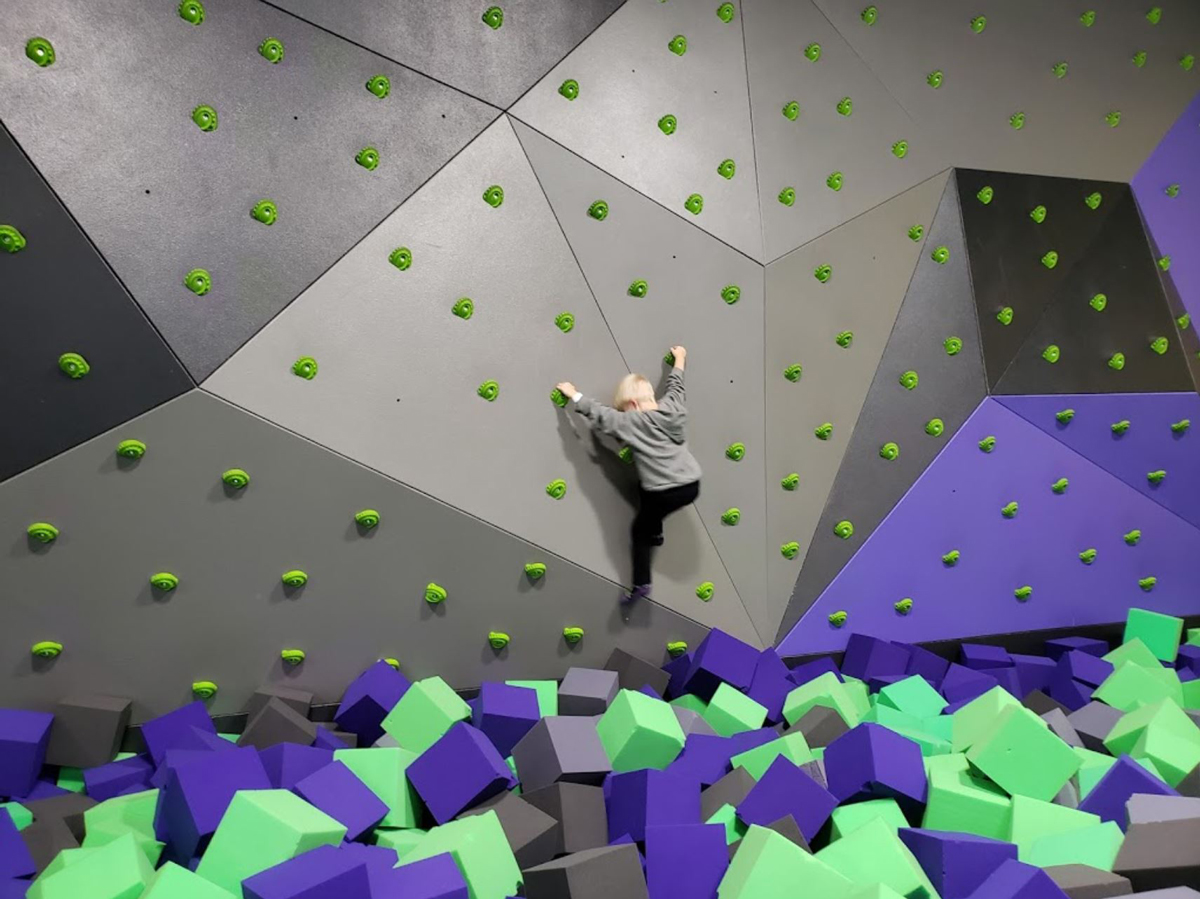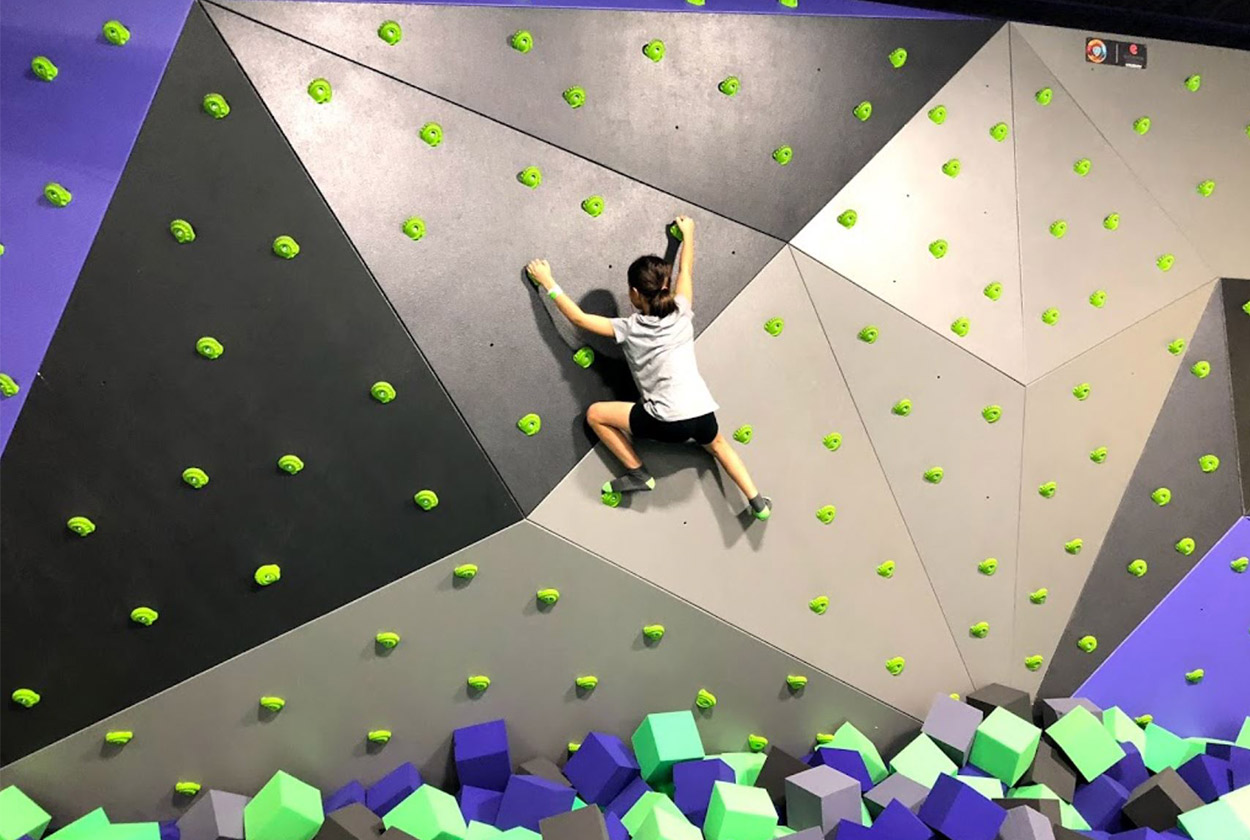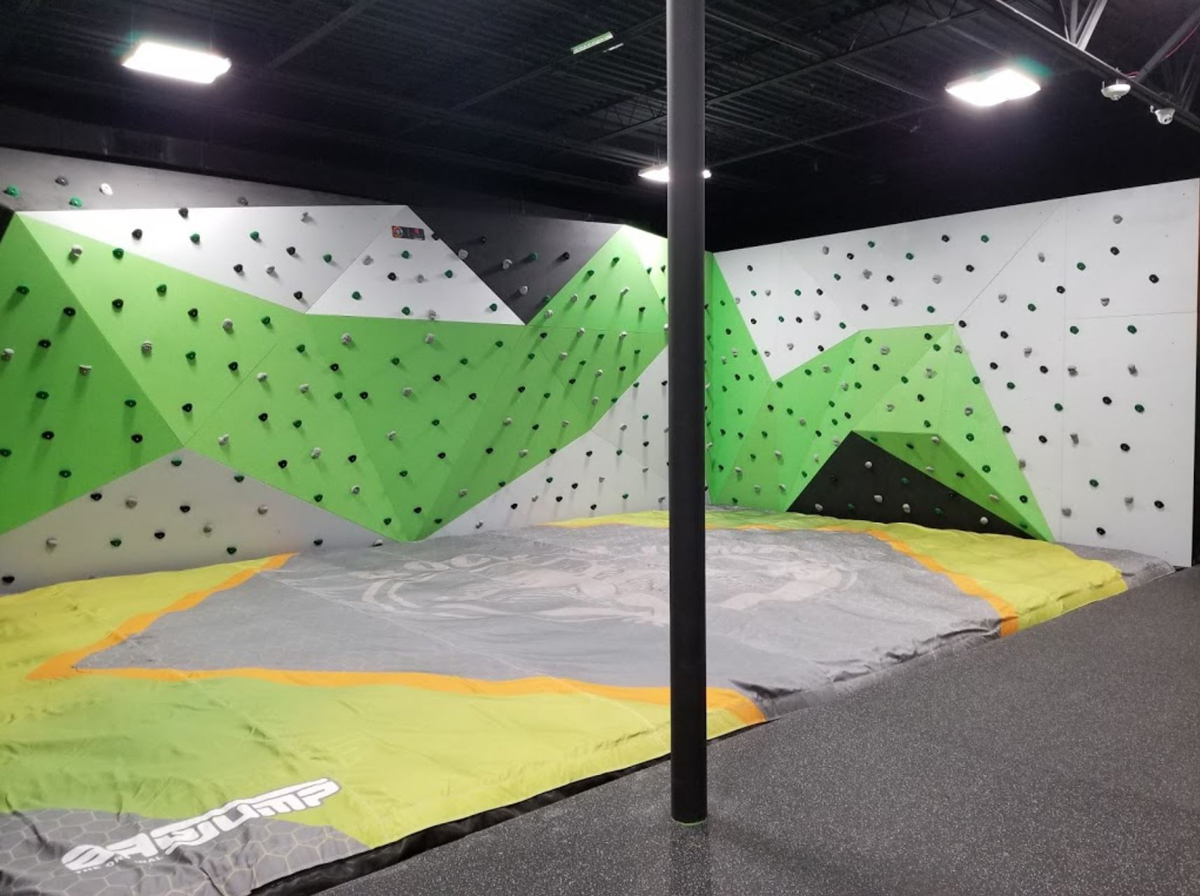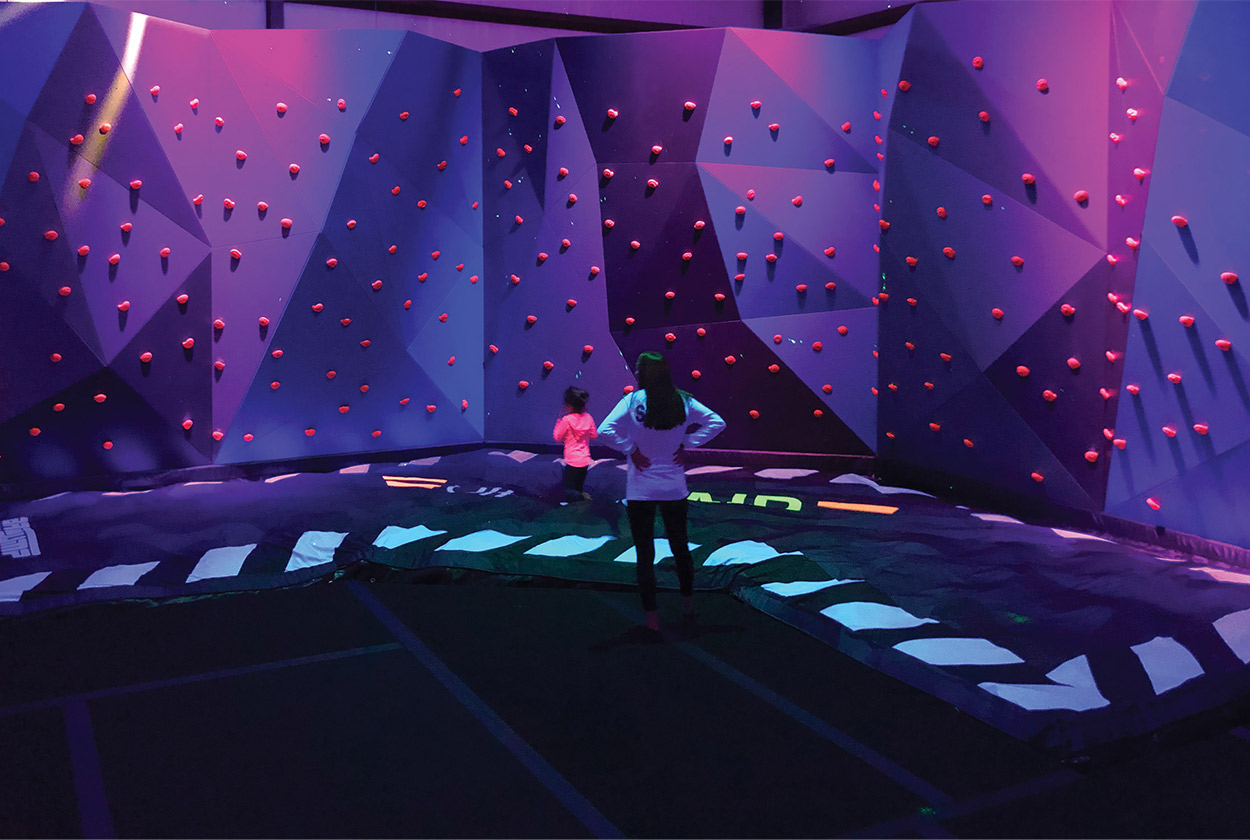 Let the games begin! The Interactive Geowall offers a unique climbing adventure that elevates the excitement of a traditional climbing wall challenge. Players have one minute to complete their choice of six different interactive climbing games. Perfect for any age, the Geowall comes equipped with sixteen targets and offers single or multiple player modes.
The Interactive Geowall is a turnkey solution for new entertainment venues looking to add an interactive climbing wall and for existing trampolines parks that want to upgrade their current climbing attraction.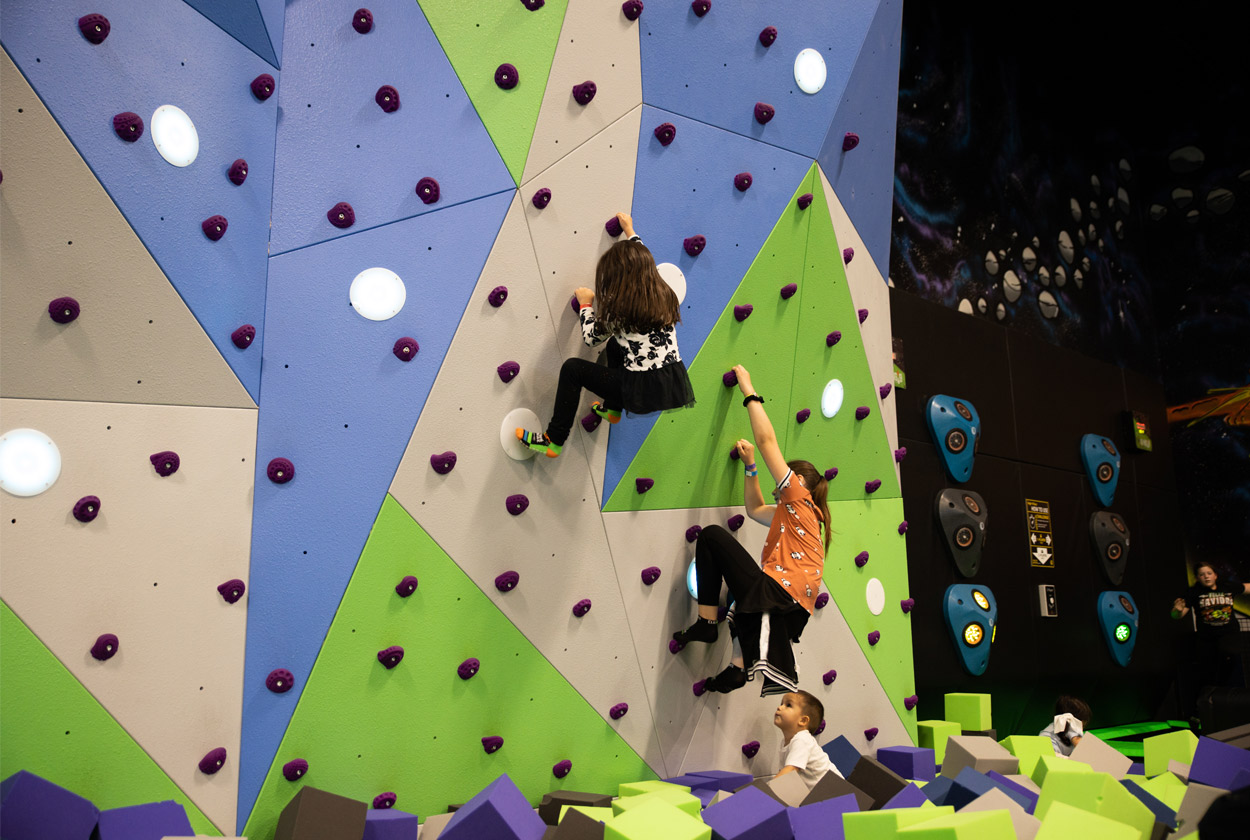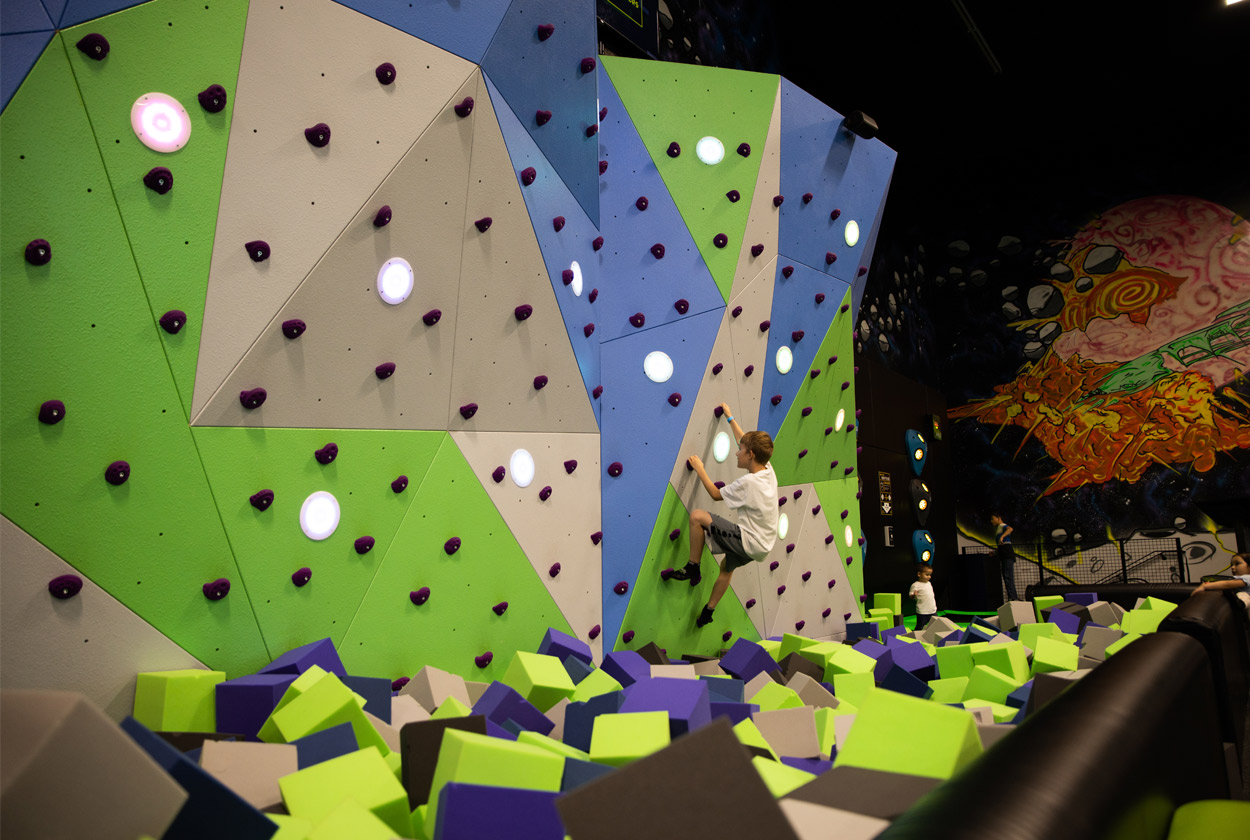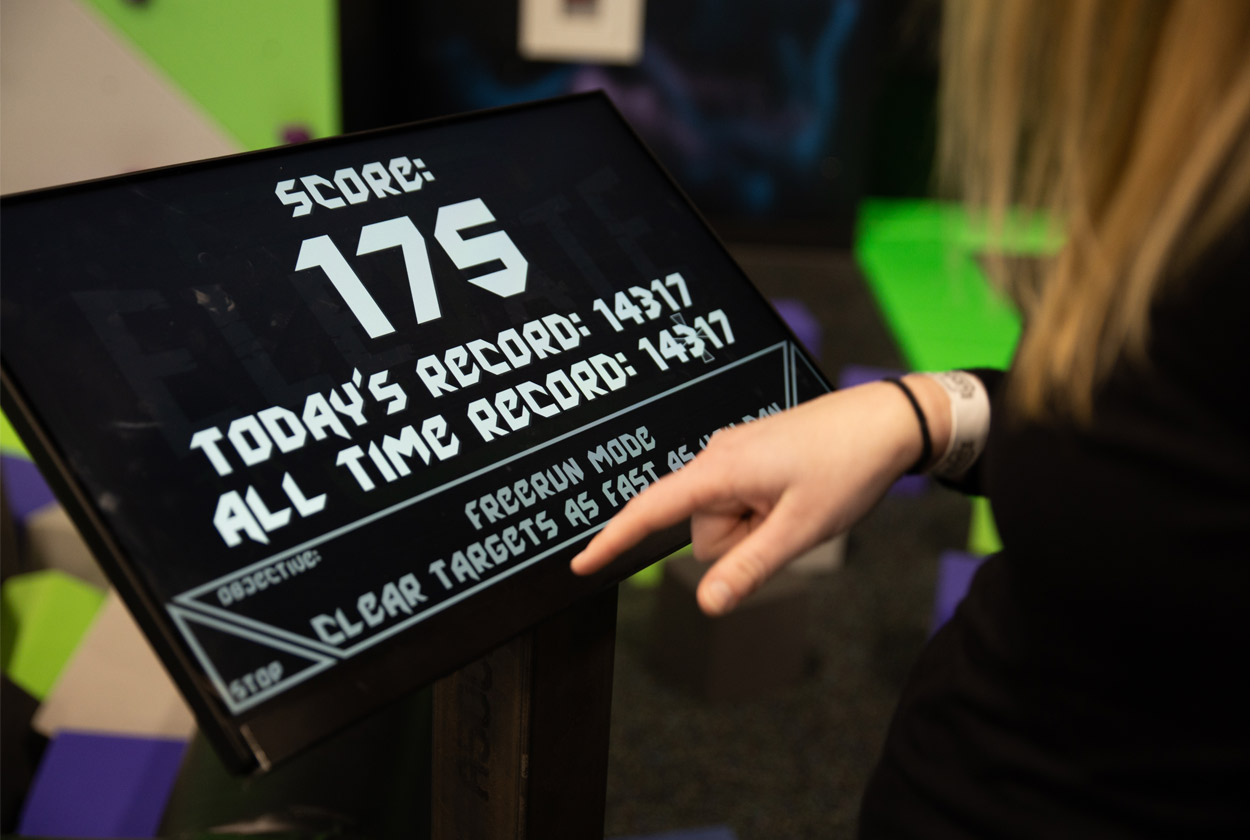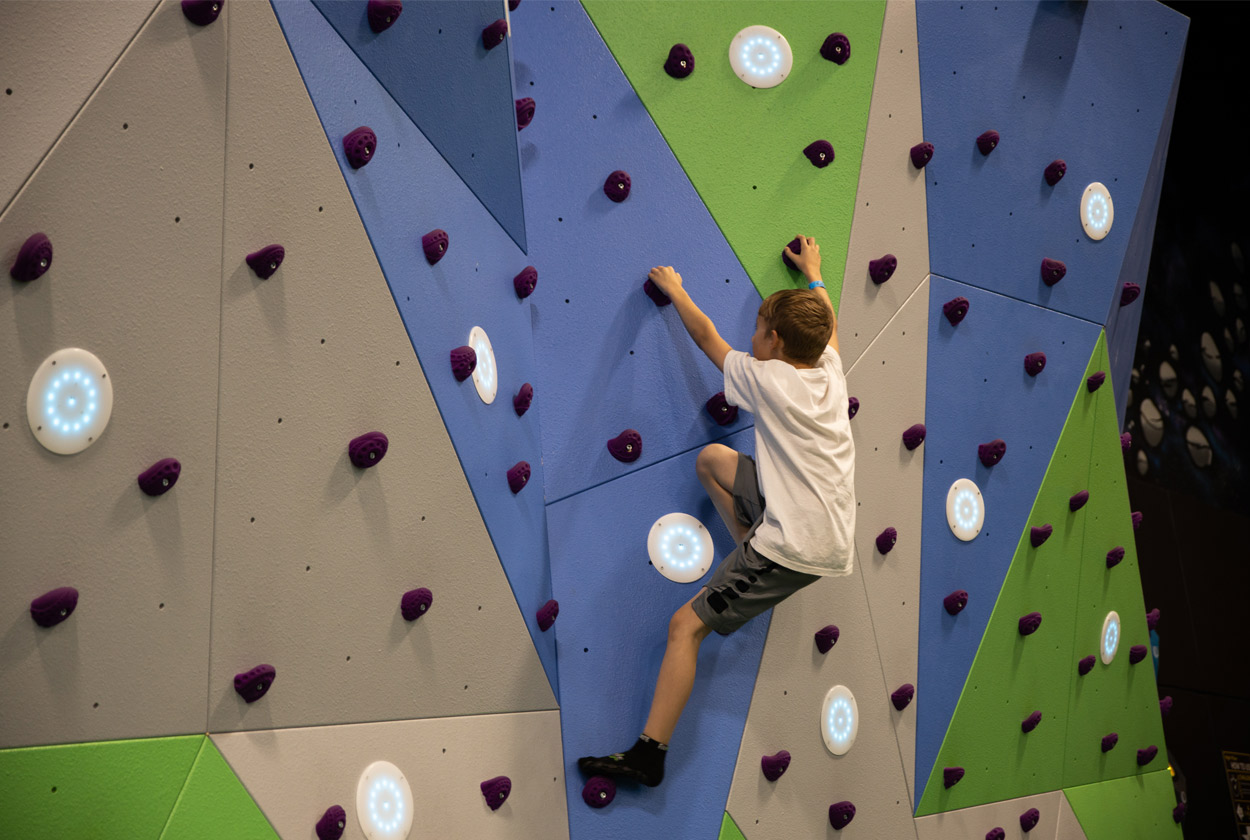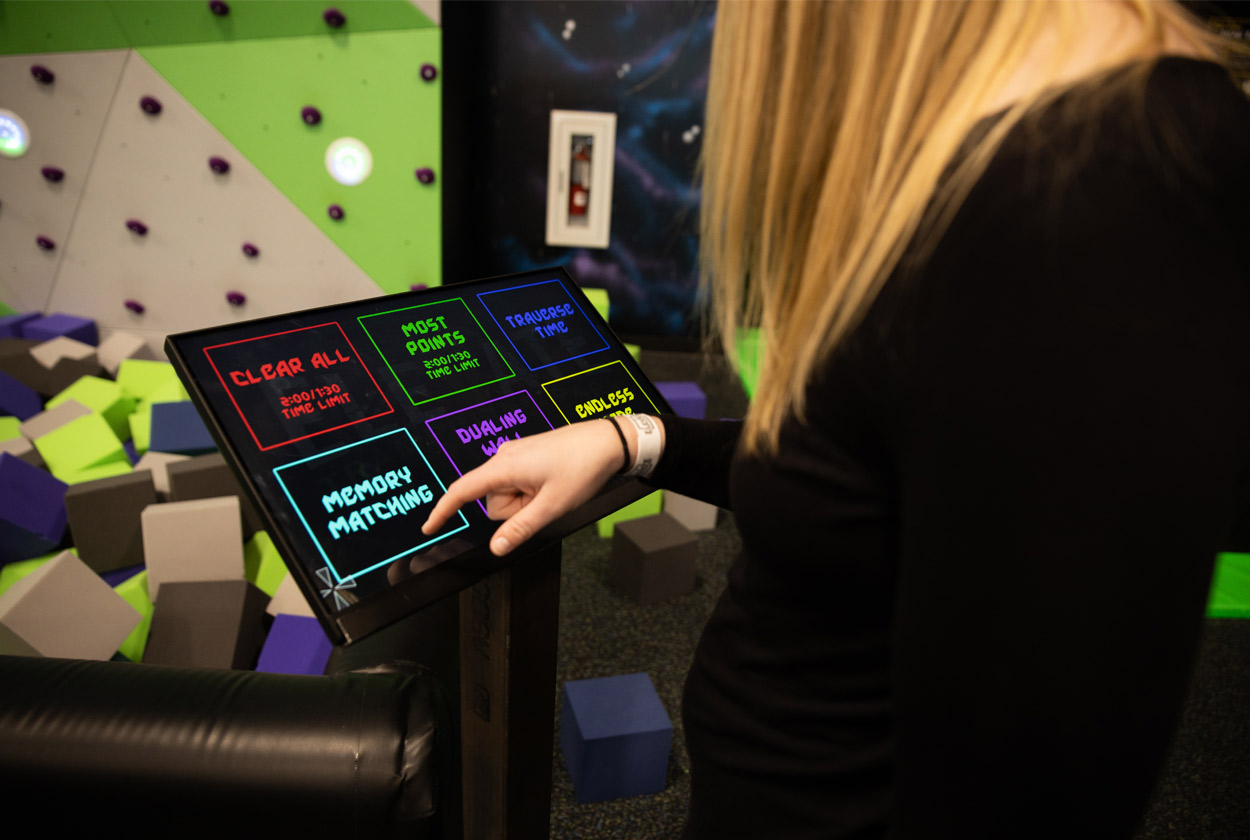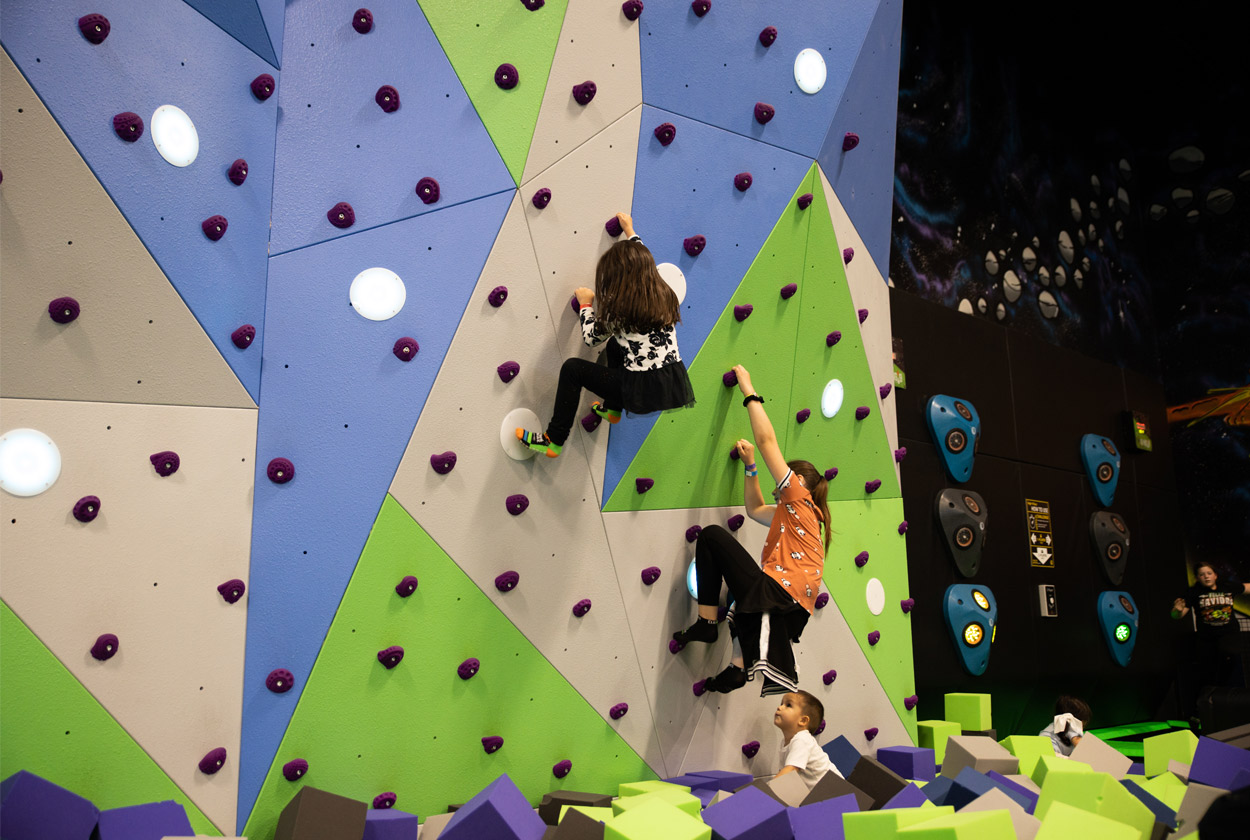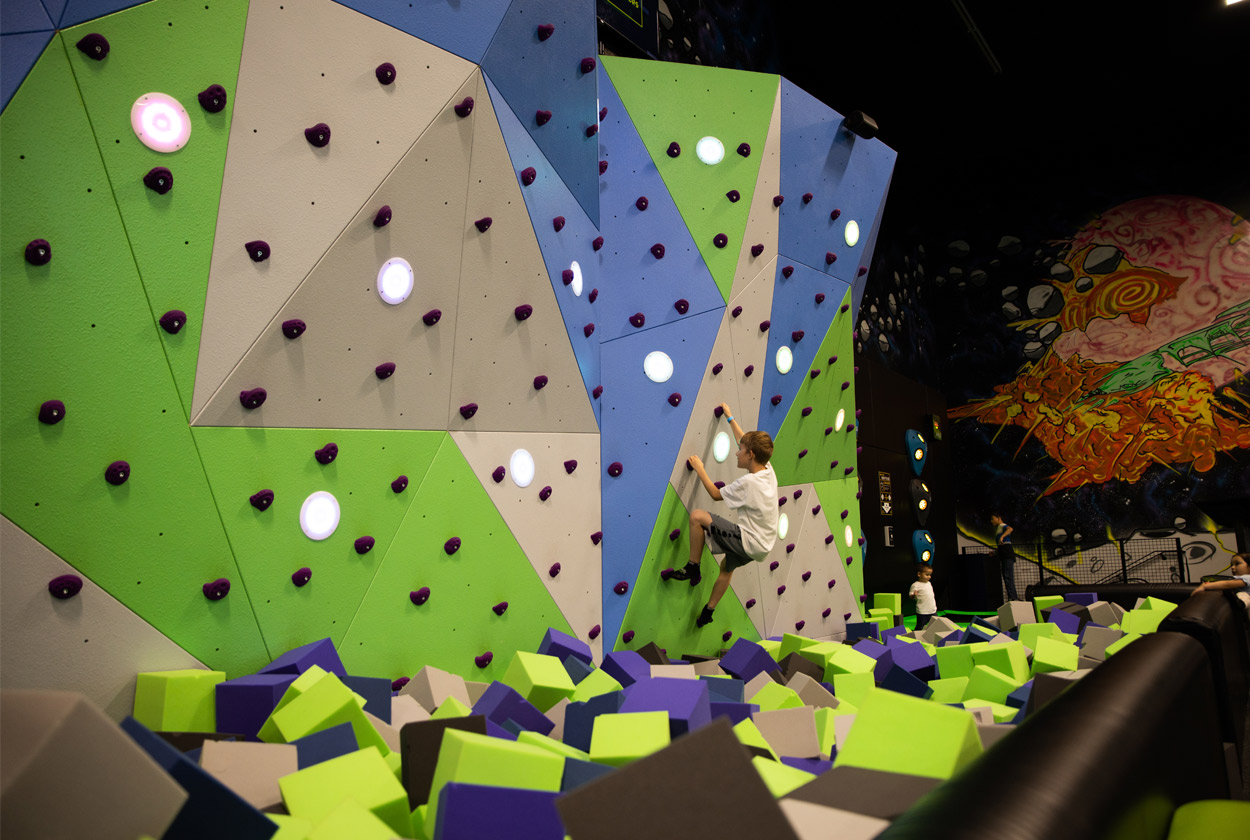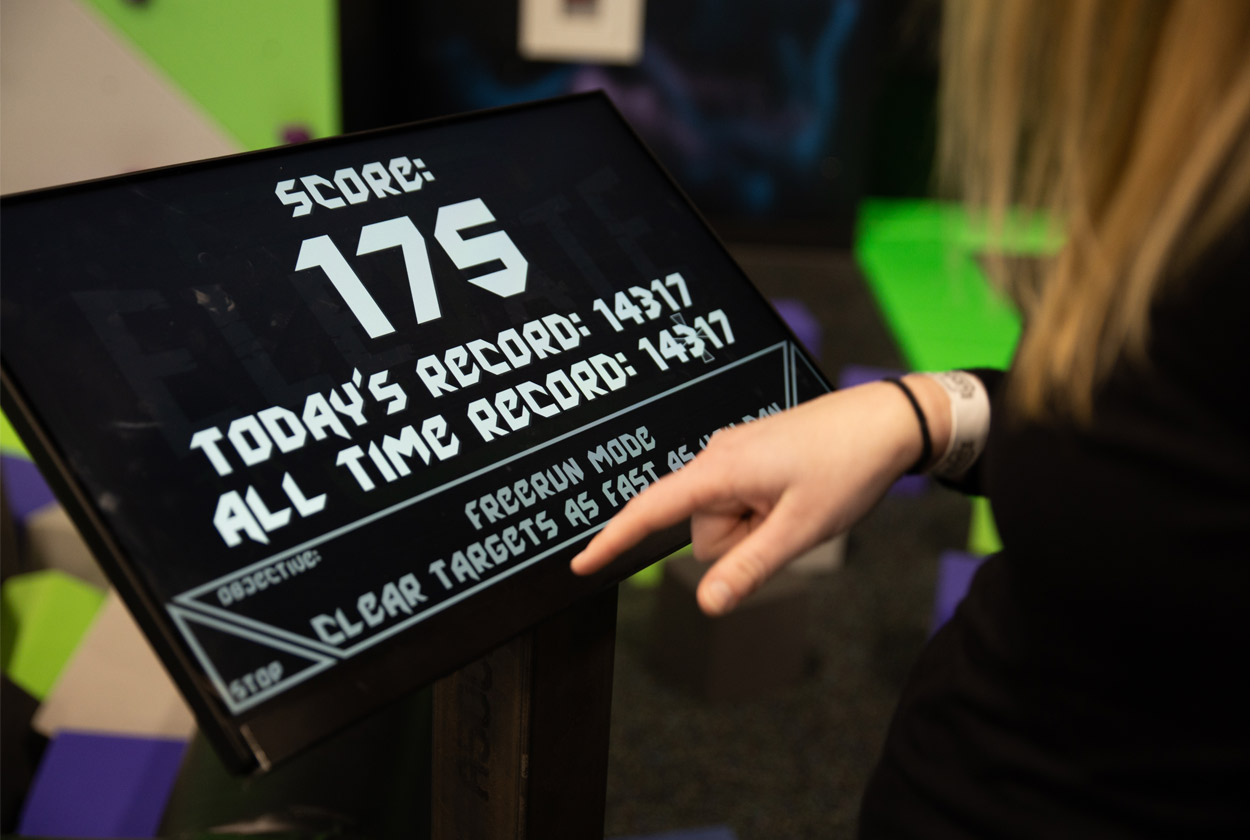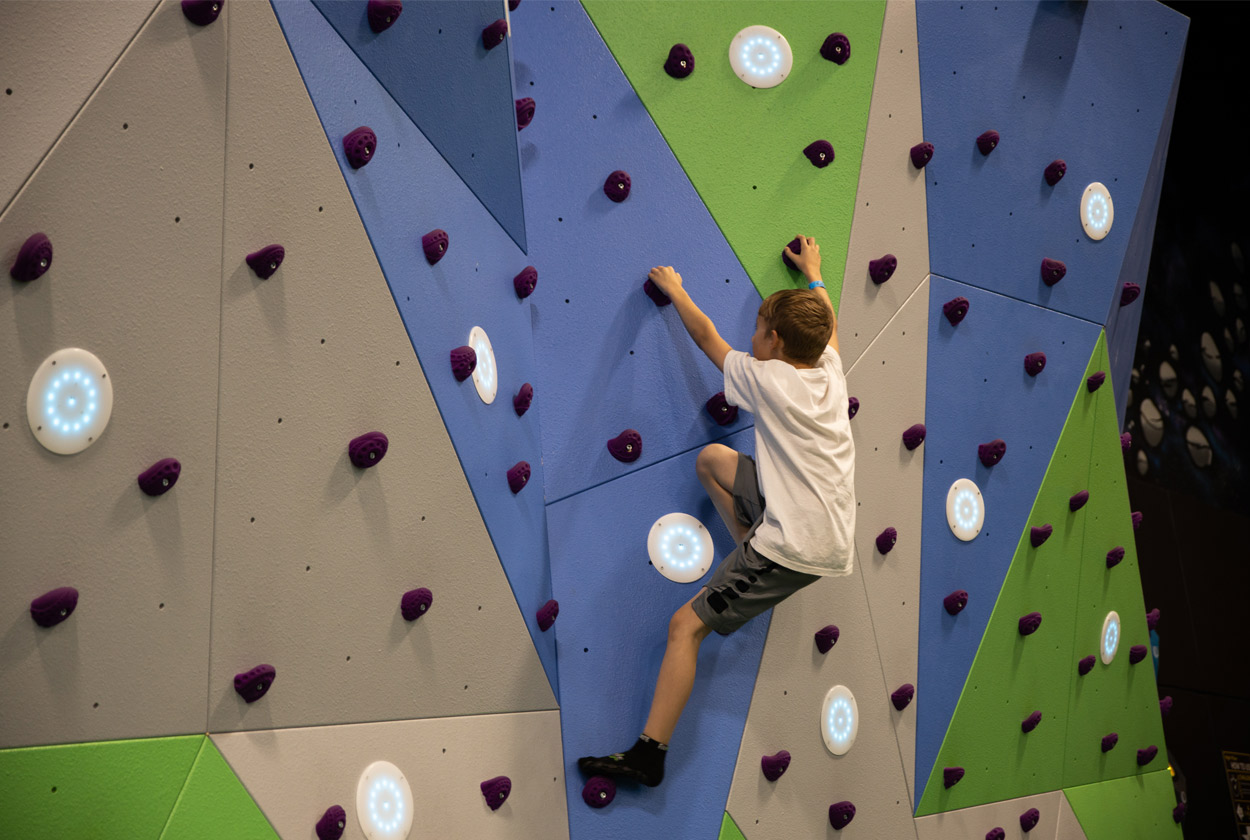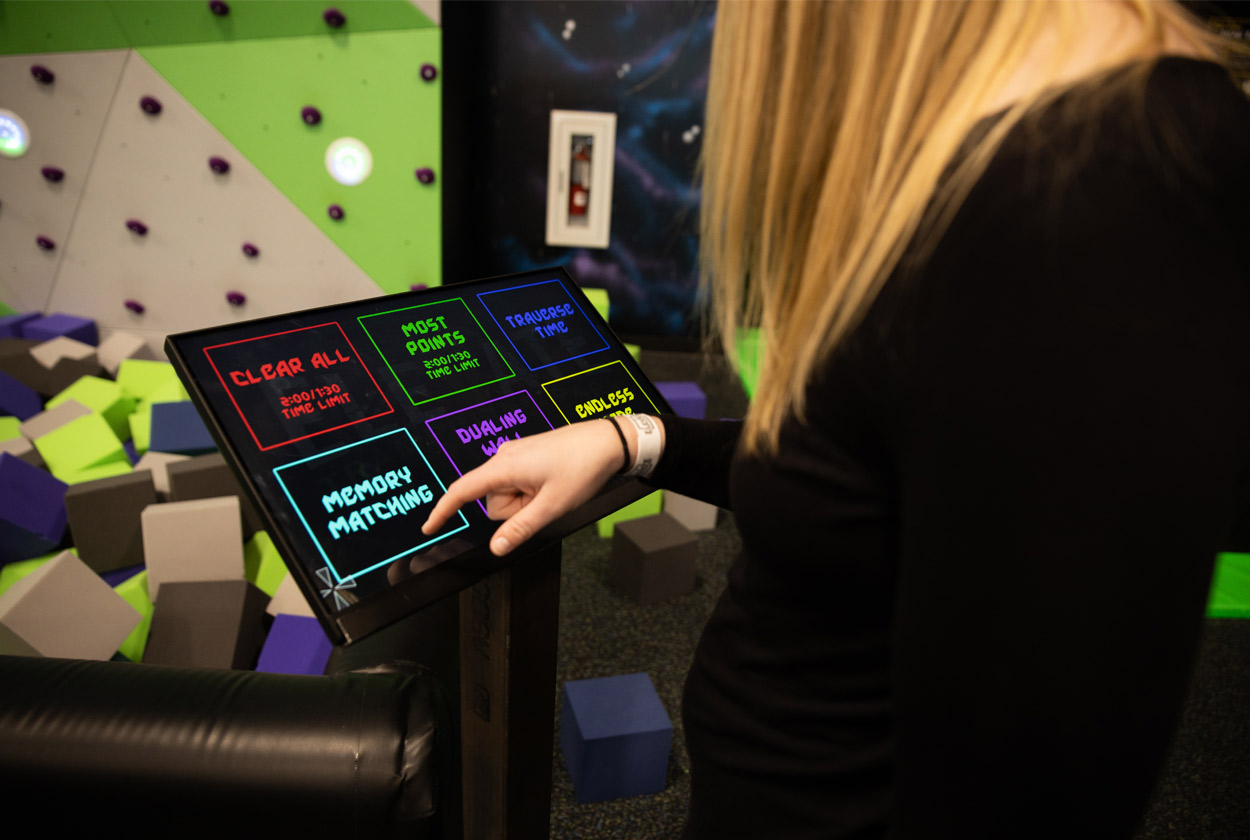 Catch the eye of every guest that enters your park with the Rubik's Cube climbing tower. Inspired by the popular 1980's toy, the Rubik's Cube offers a unique and challenging climbing experience suitable for a variety of skill levels. This three-dimensional climbing attraction is available in several different of heights, can support up to four climbers at once and comes with everything required to operate the attraction.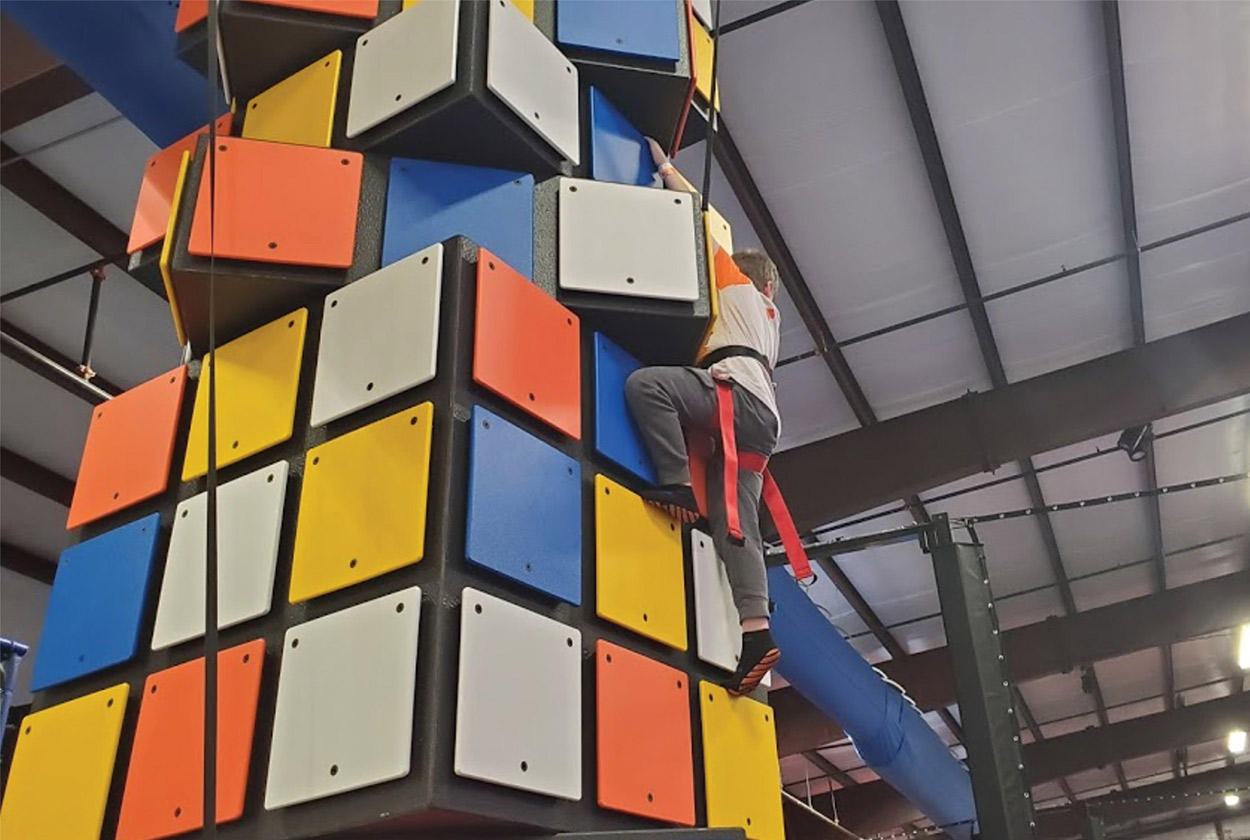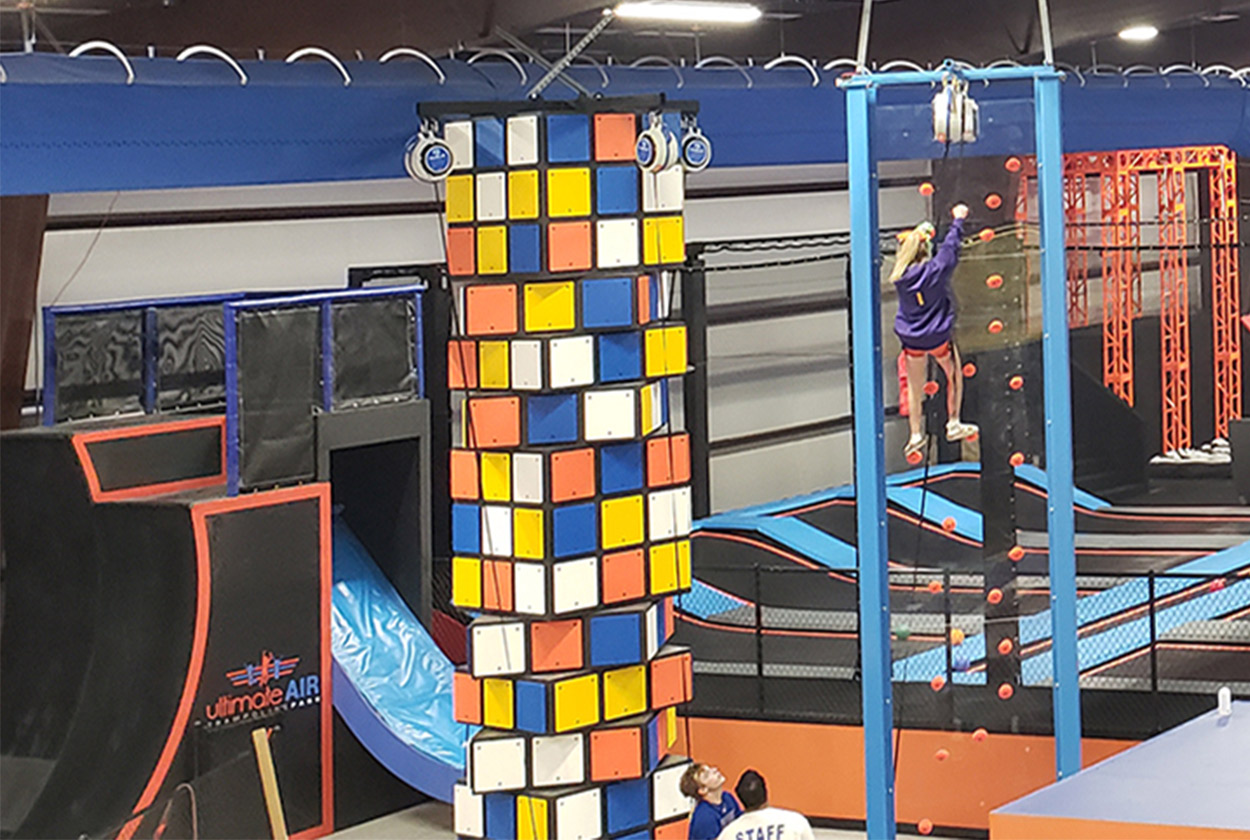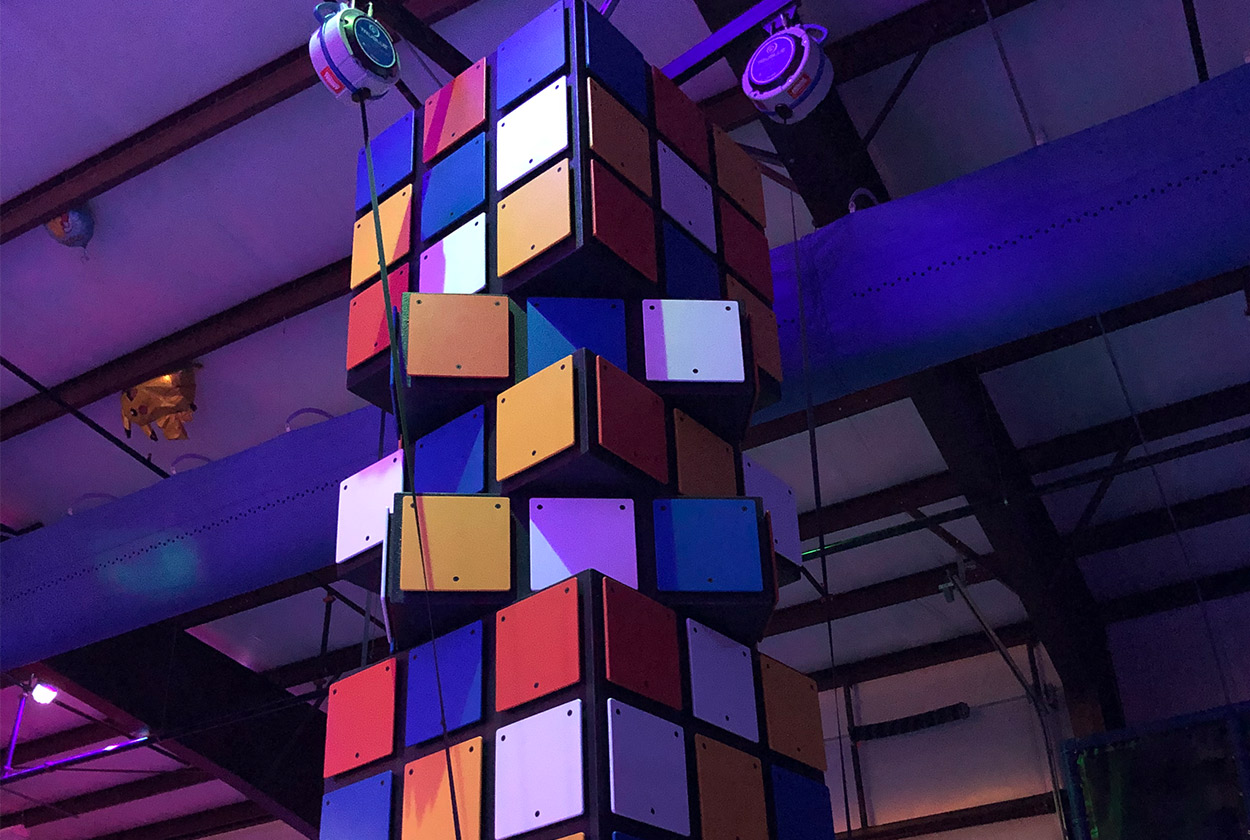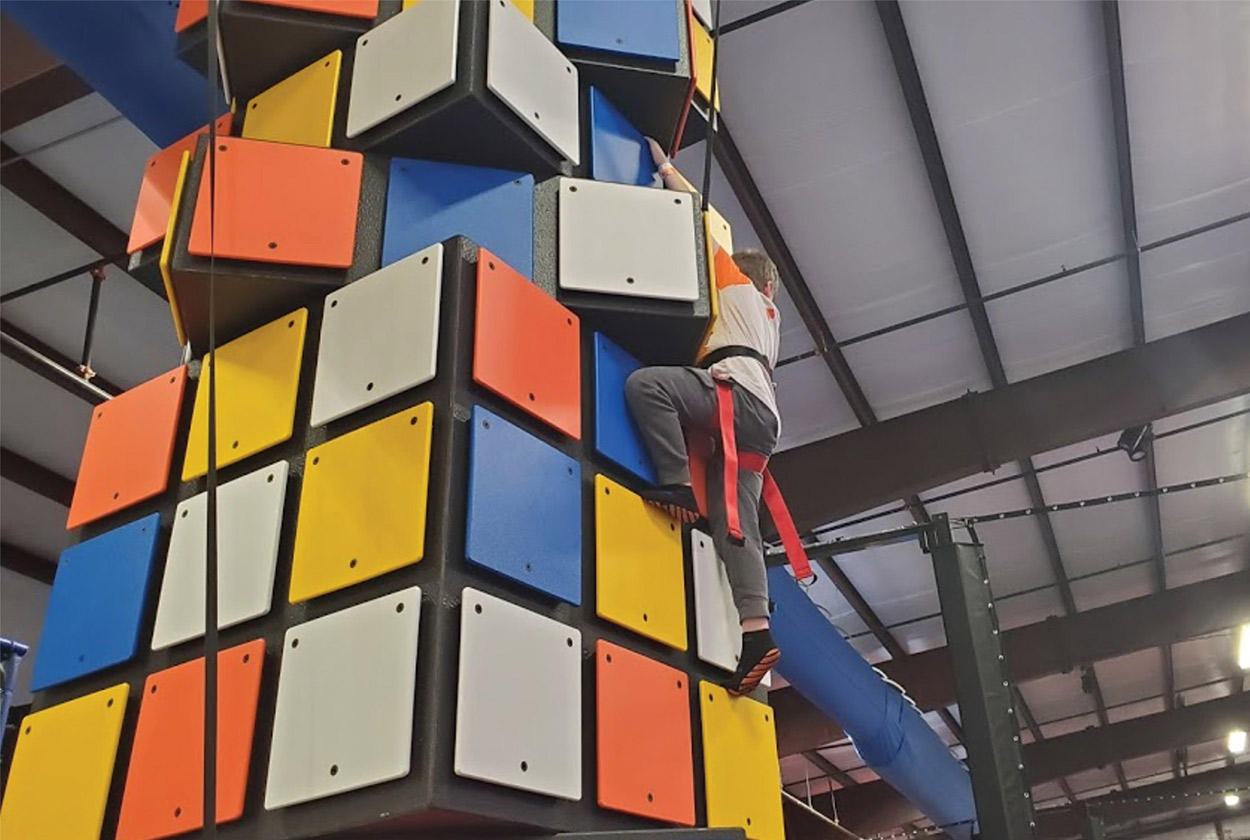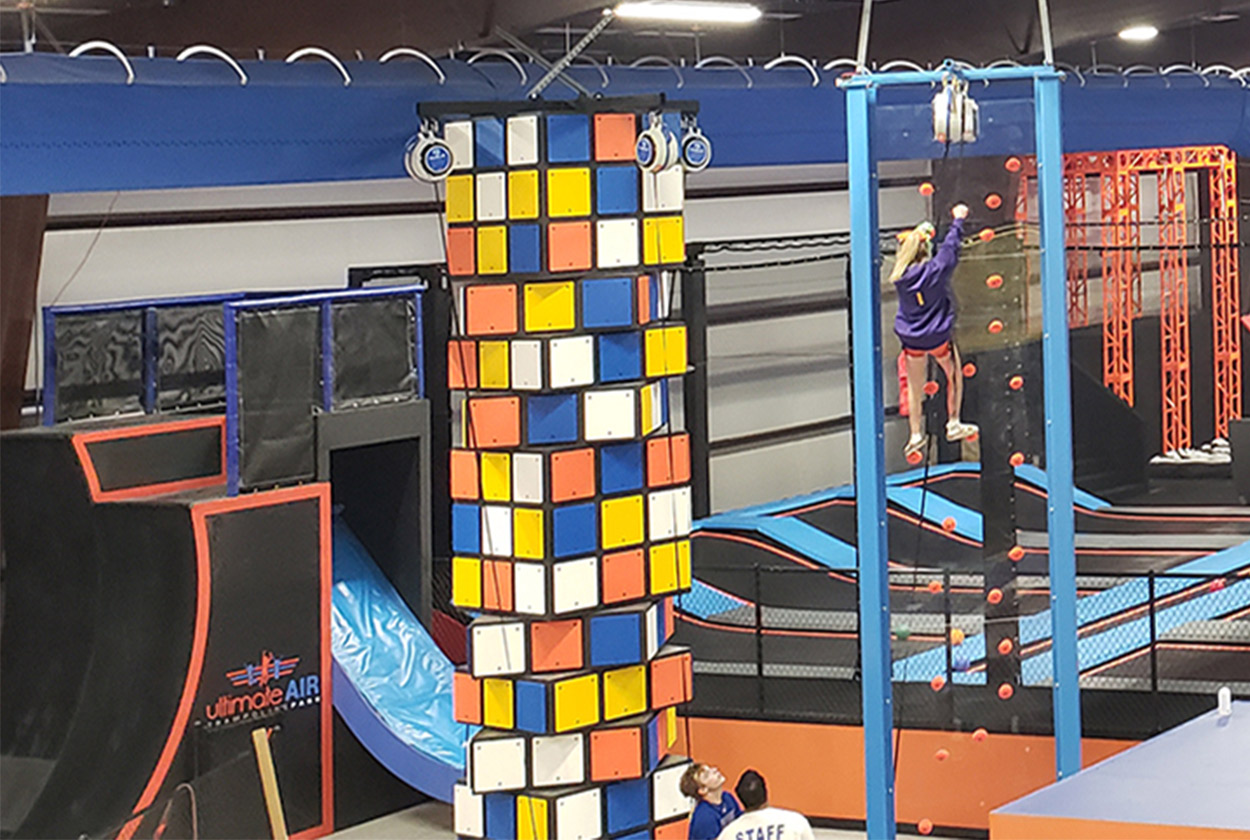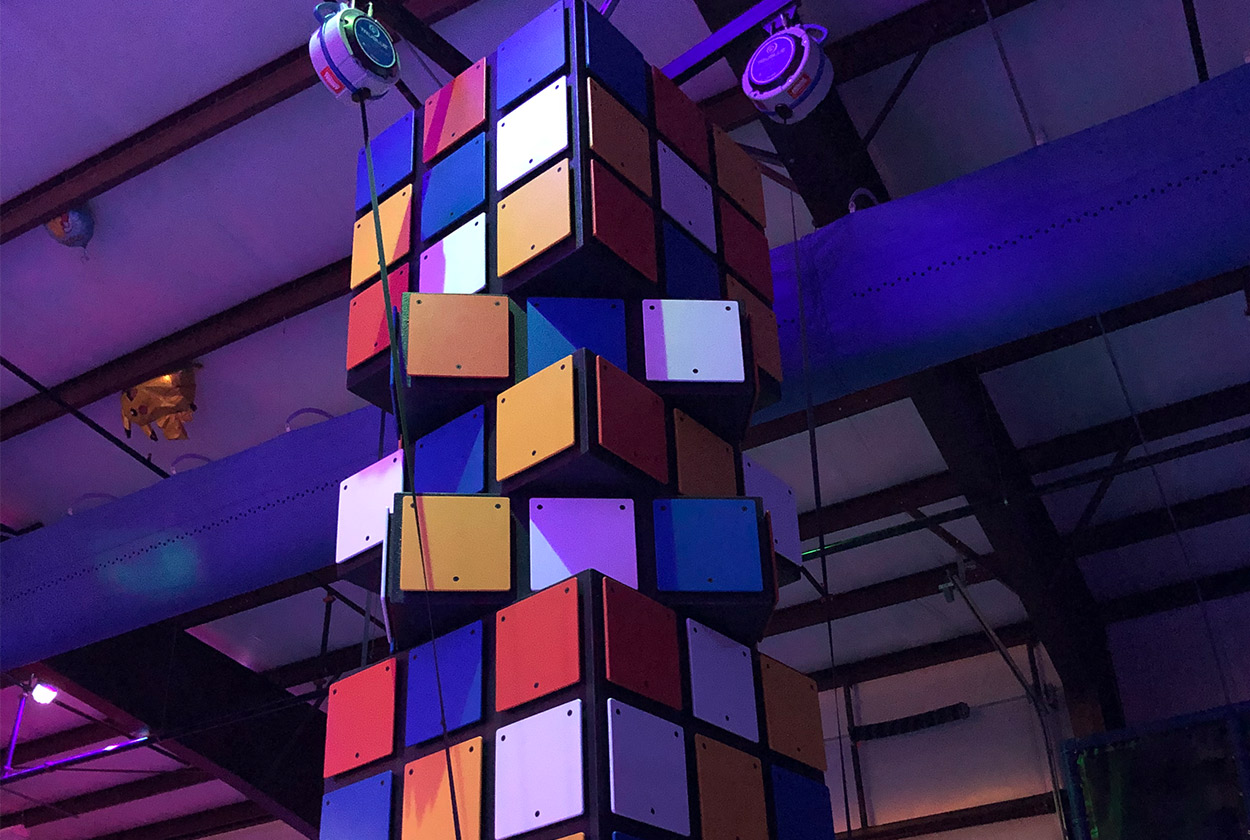 Race to the top! Face Off tests the speed and agility of each climber as they race face-to-face to the top of this visually intriguing structure. This competitive attraction offers a memorable climbing experience that encourages one-on-one competition and is suitable for almost any skill level. The small foot-print of this attraction makes it an ideal climbing attraction to showcase at the entry of your venue and is often paired with the Rubik's Cube climbing tower.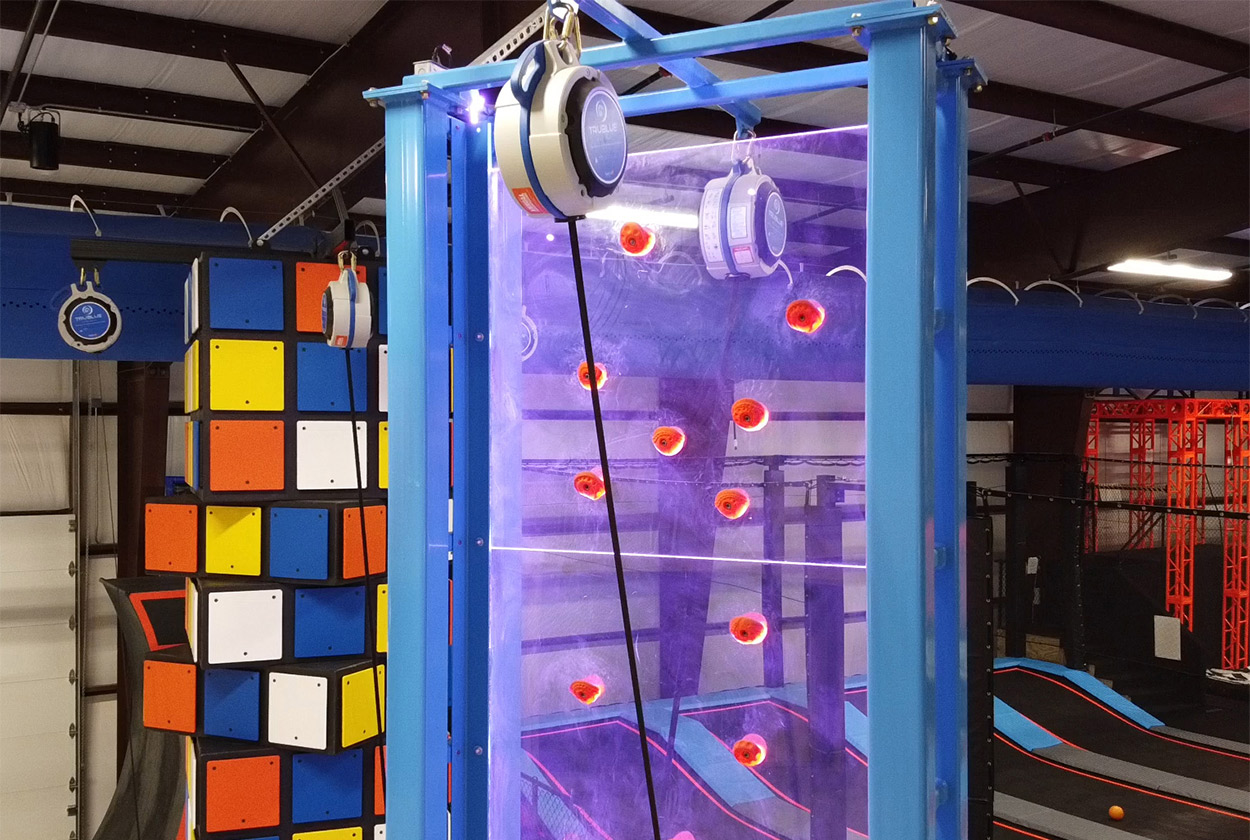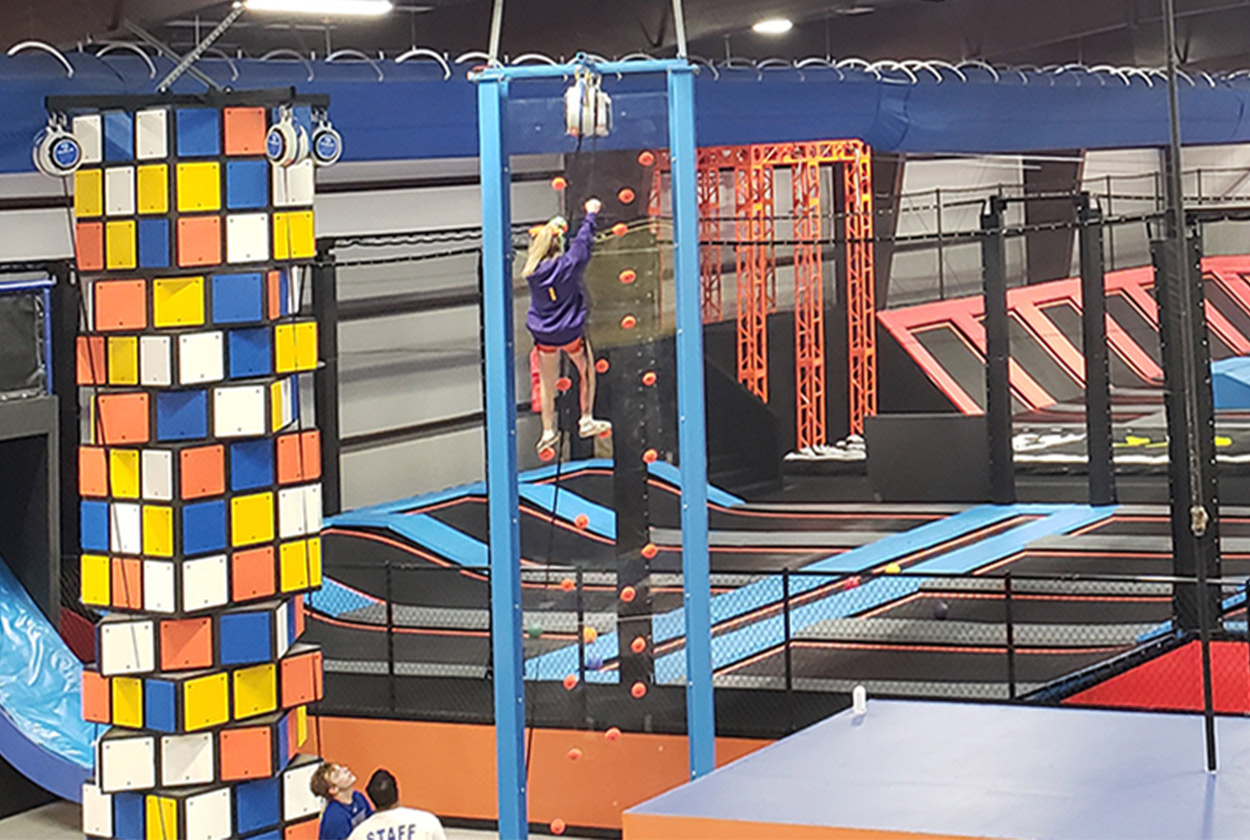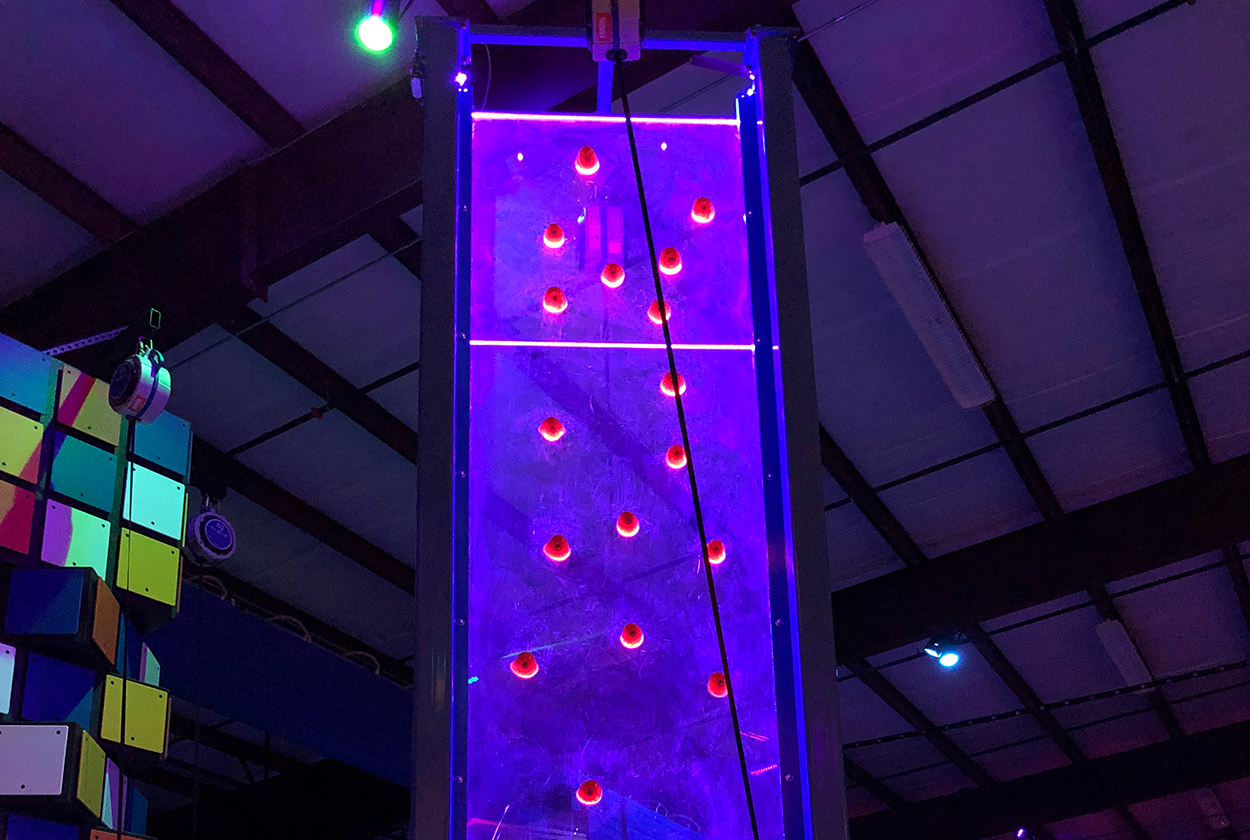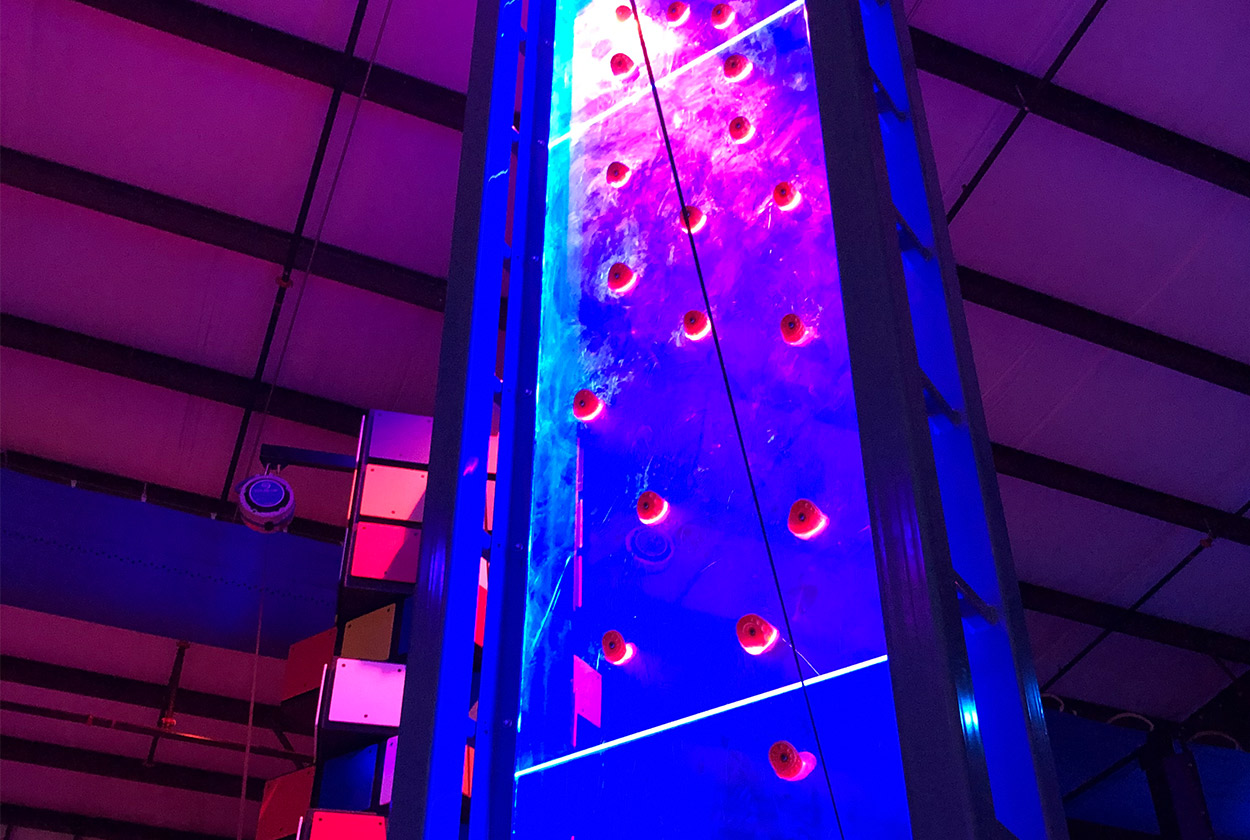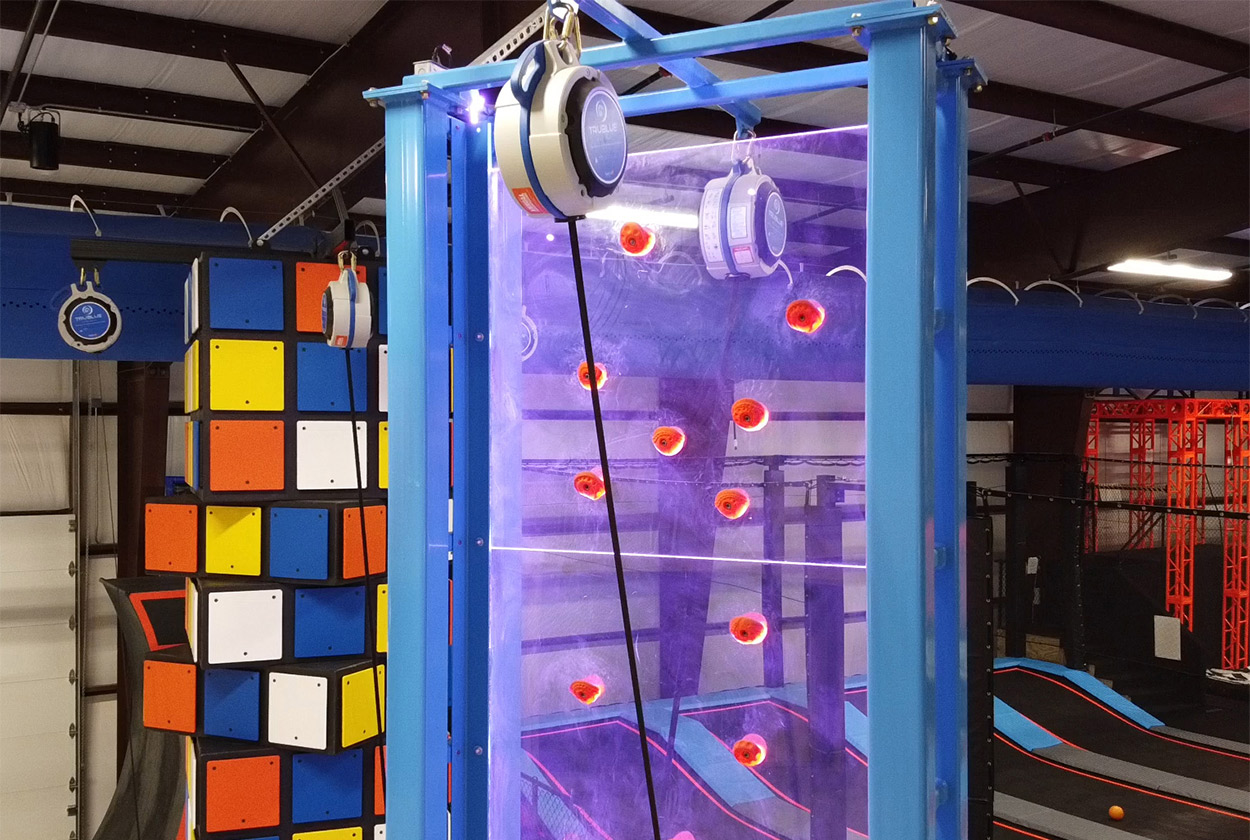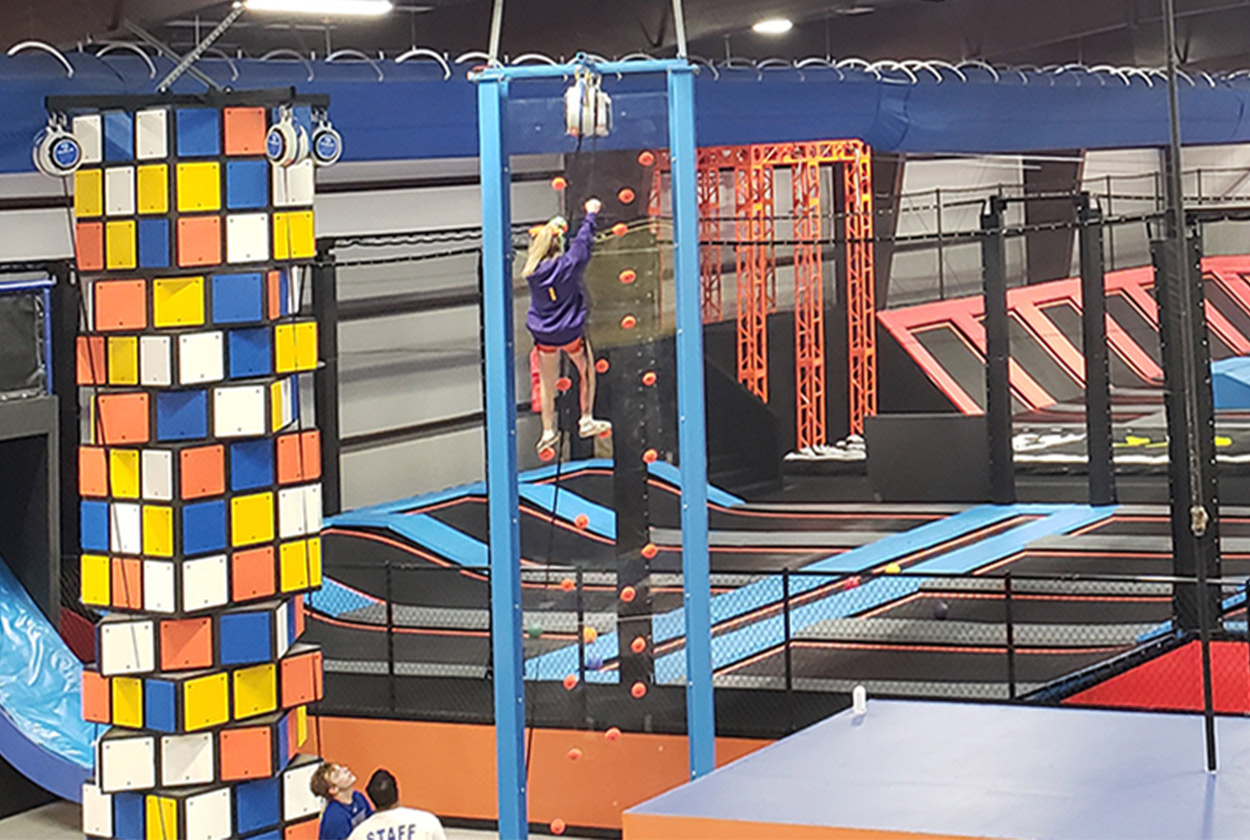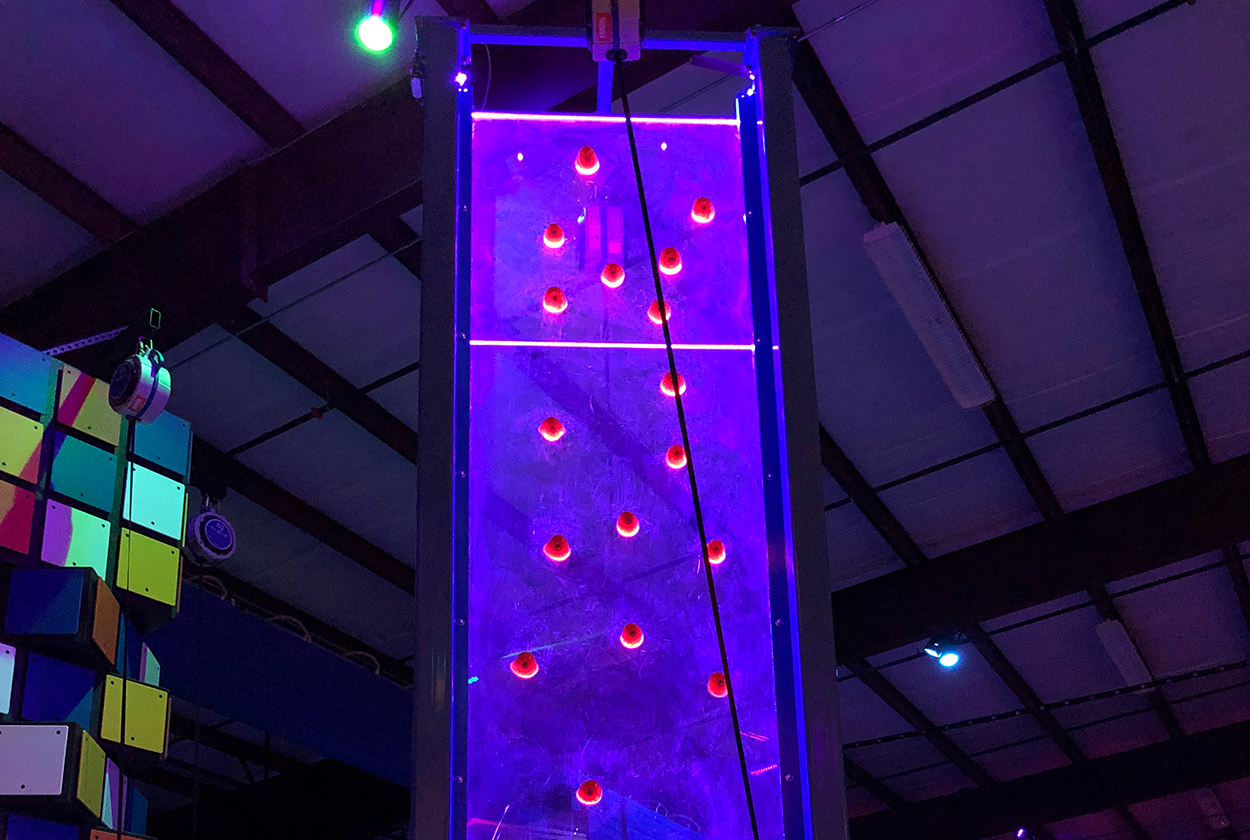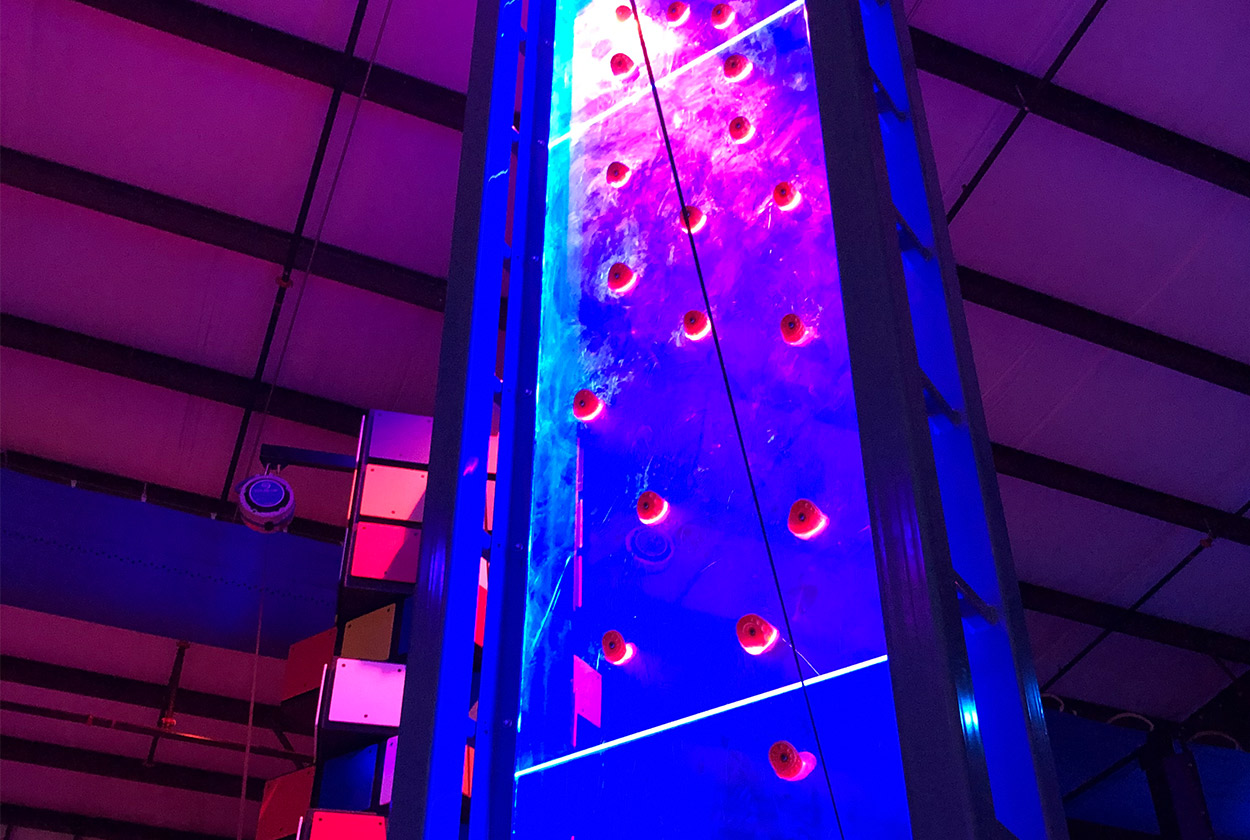 Best American Climbing Towers can be configured into either a half system that maximizes surface area without sacrificing space or a full tower system that allows up to 8 climbers at one time. Our Climbing Towers are molded from real rock and have a maximum height of 26-feet.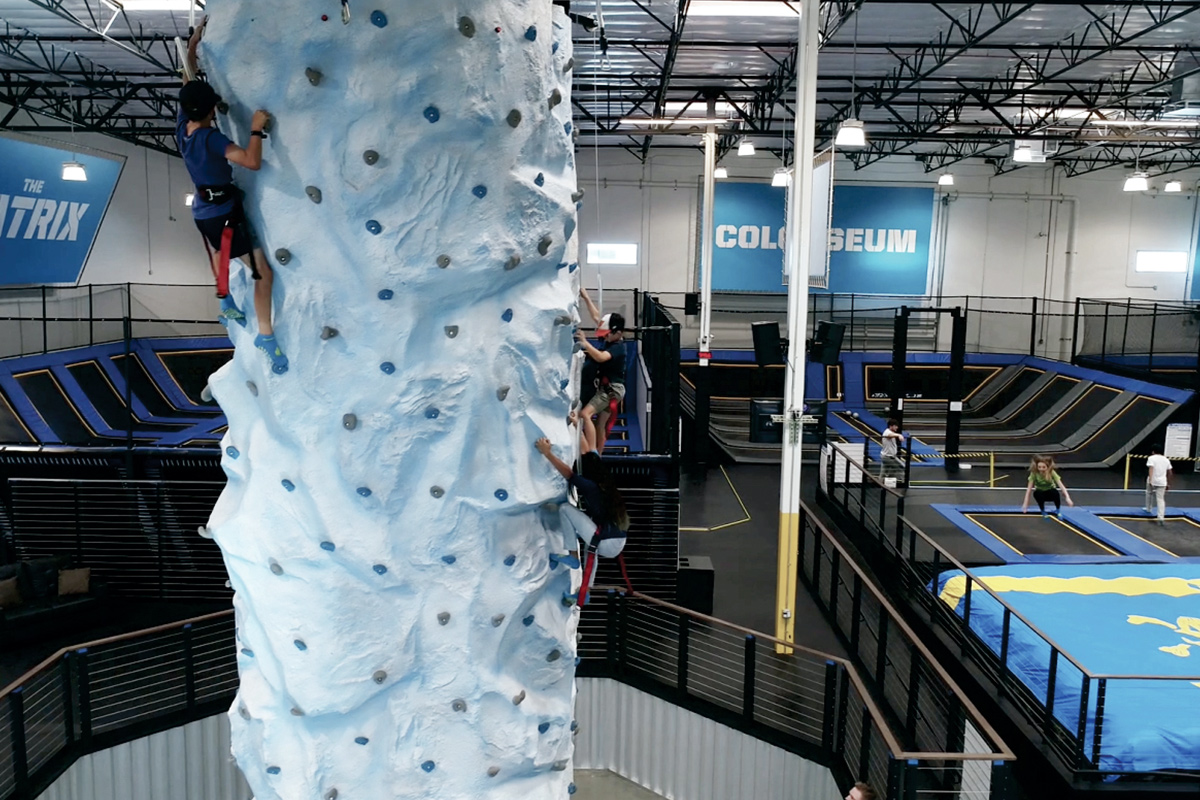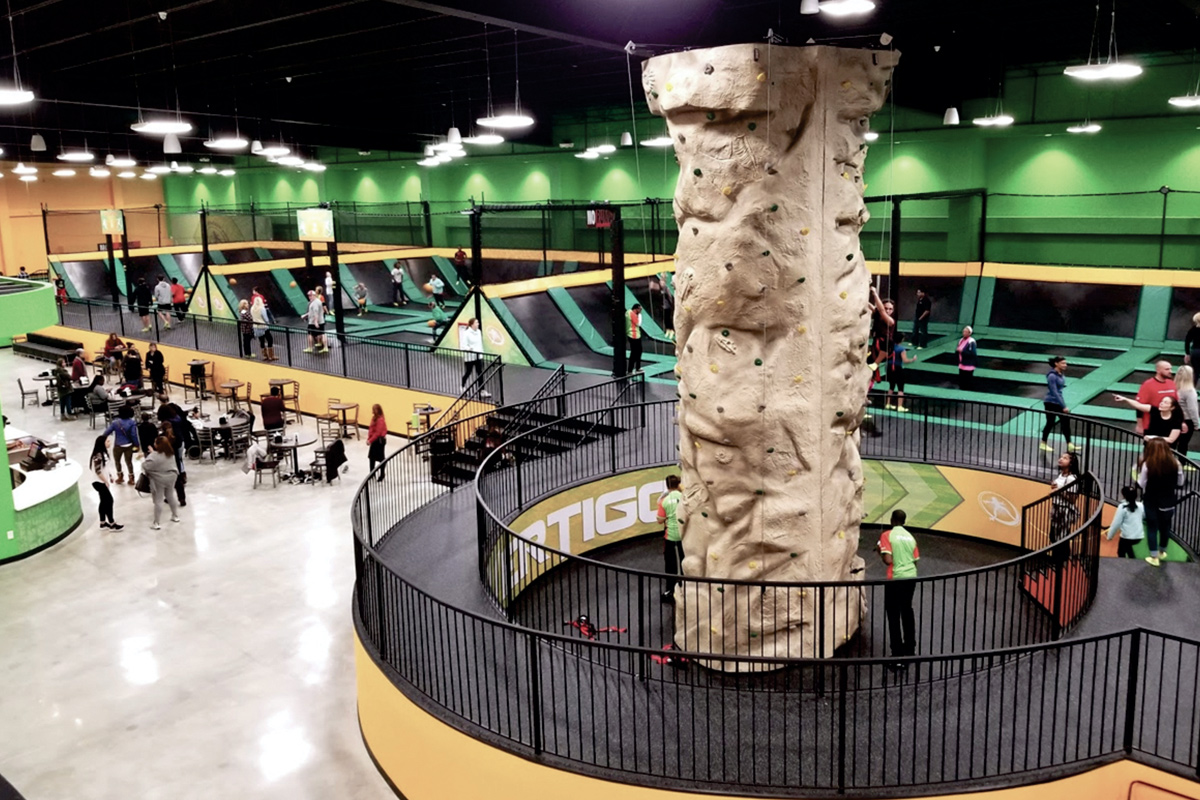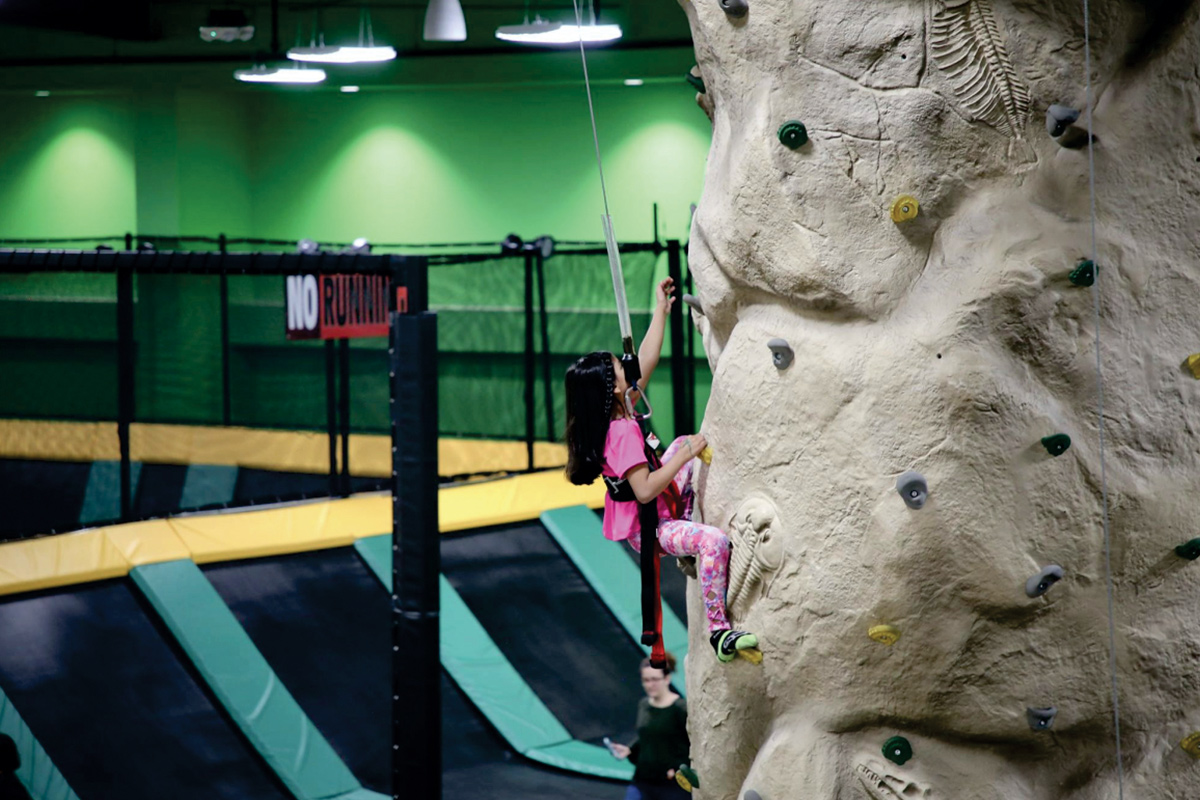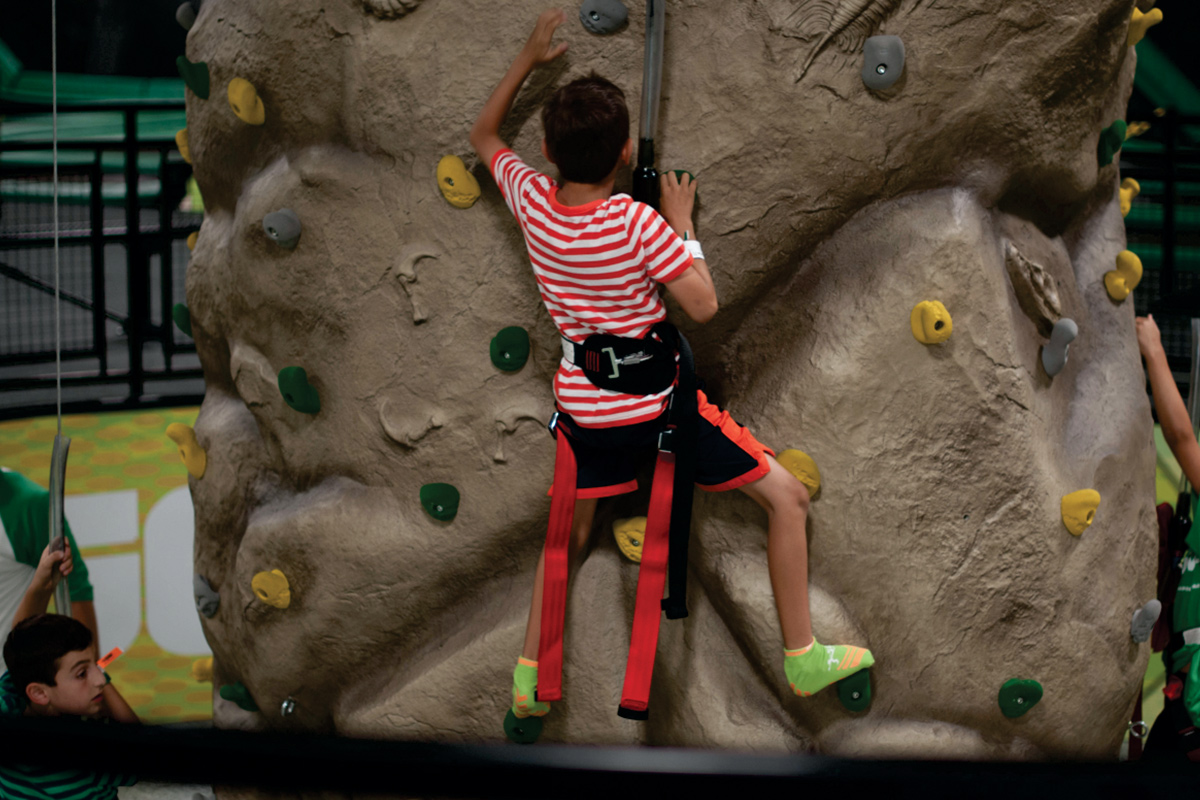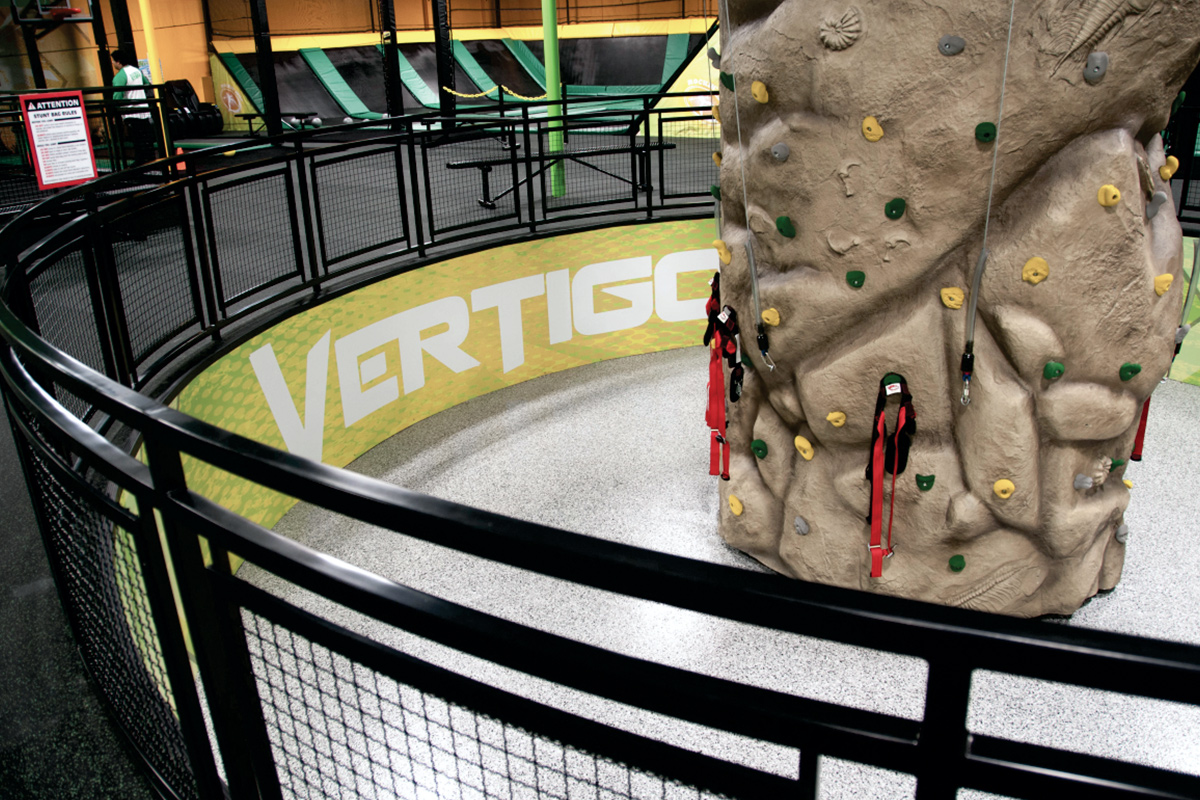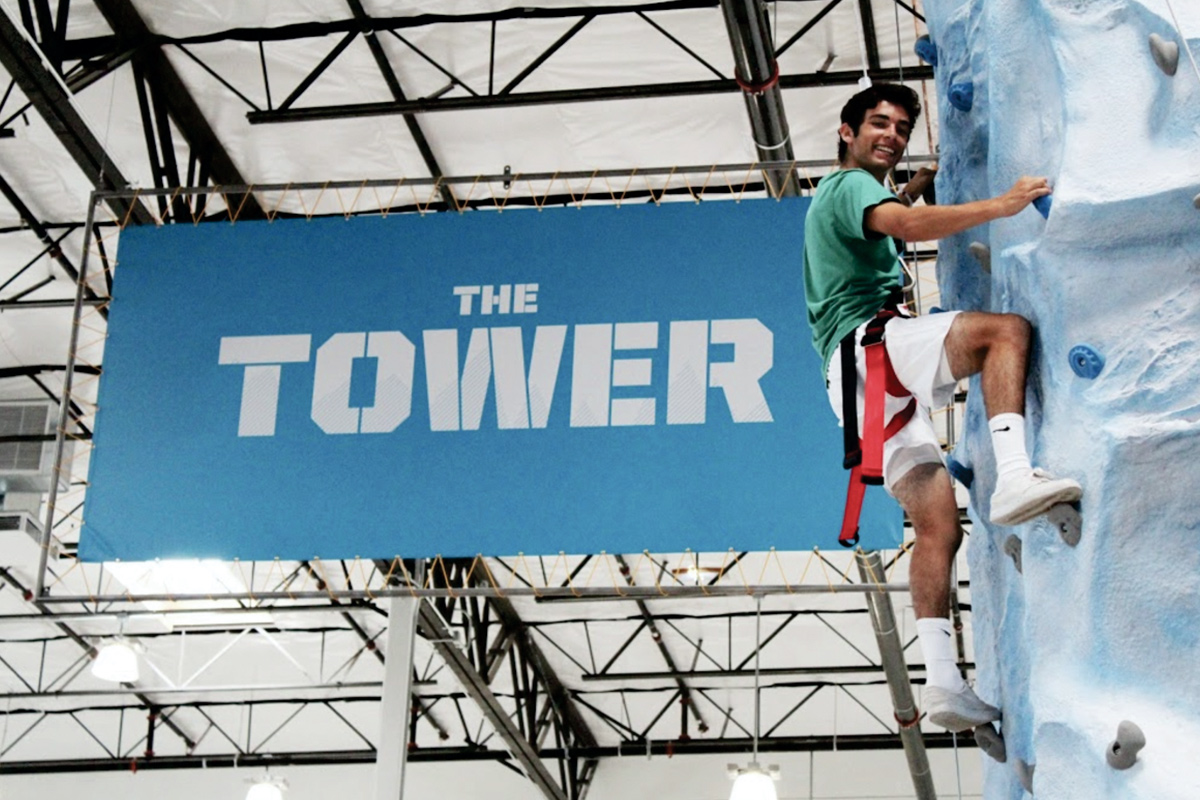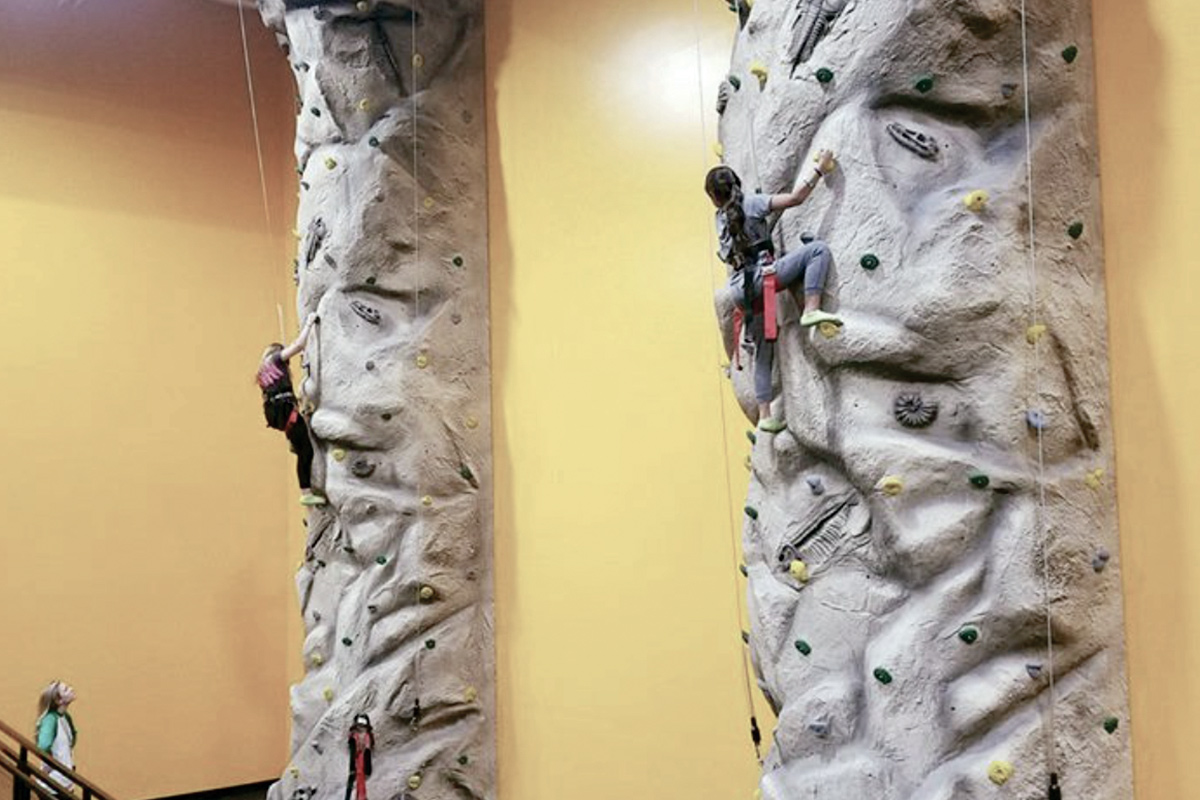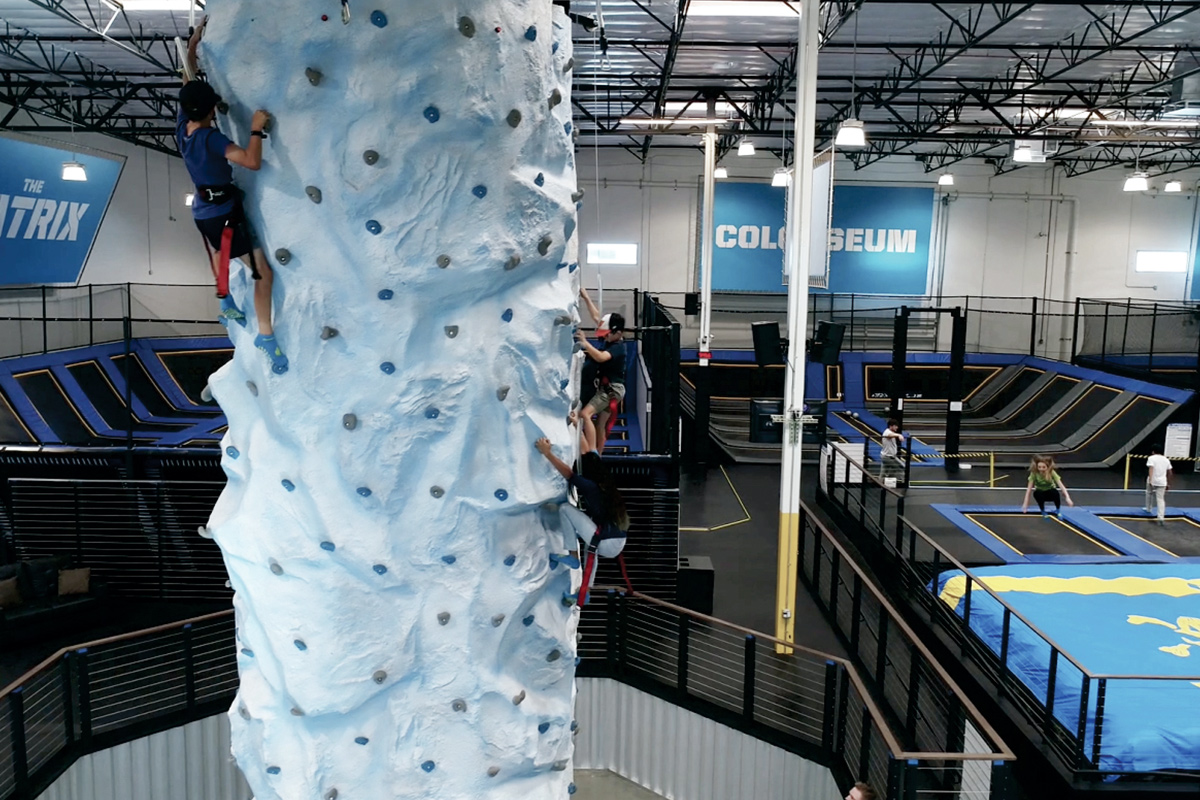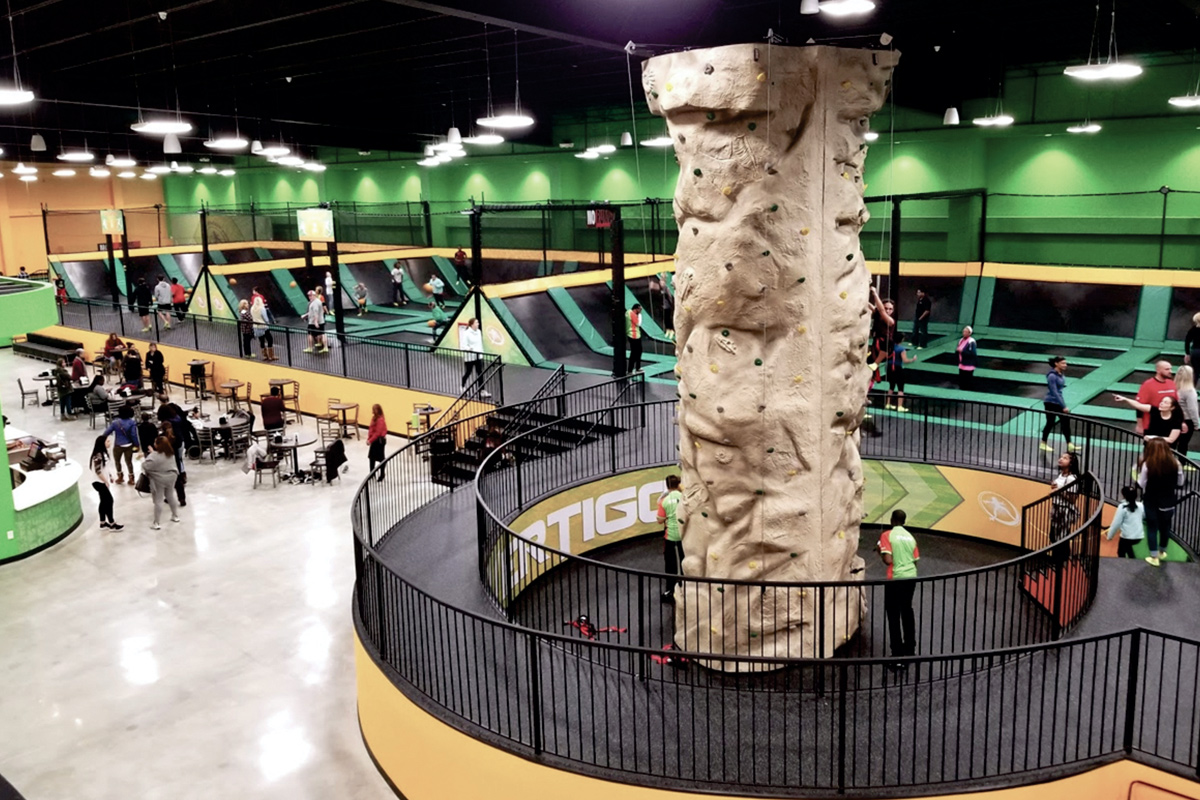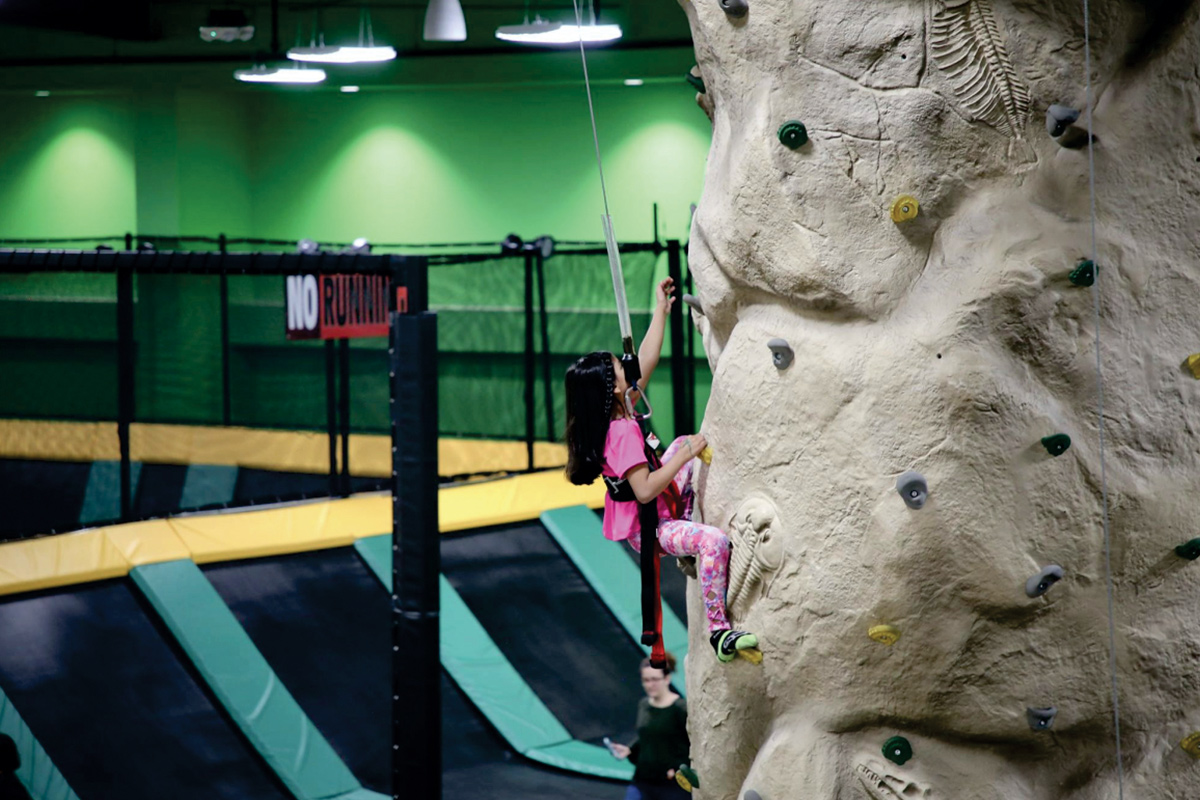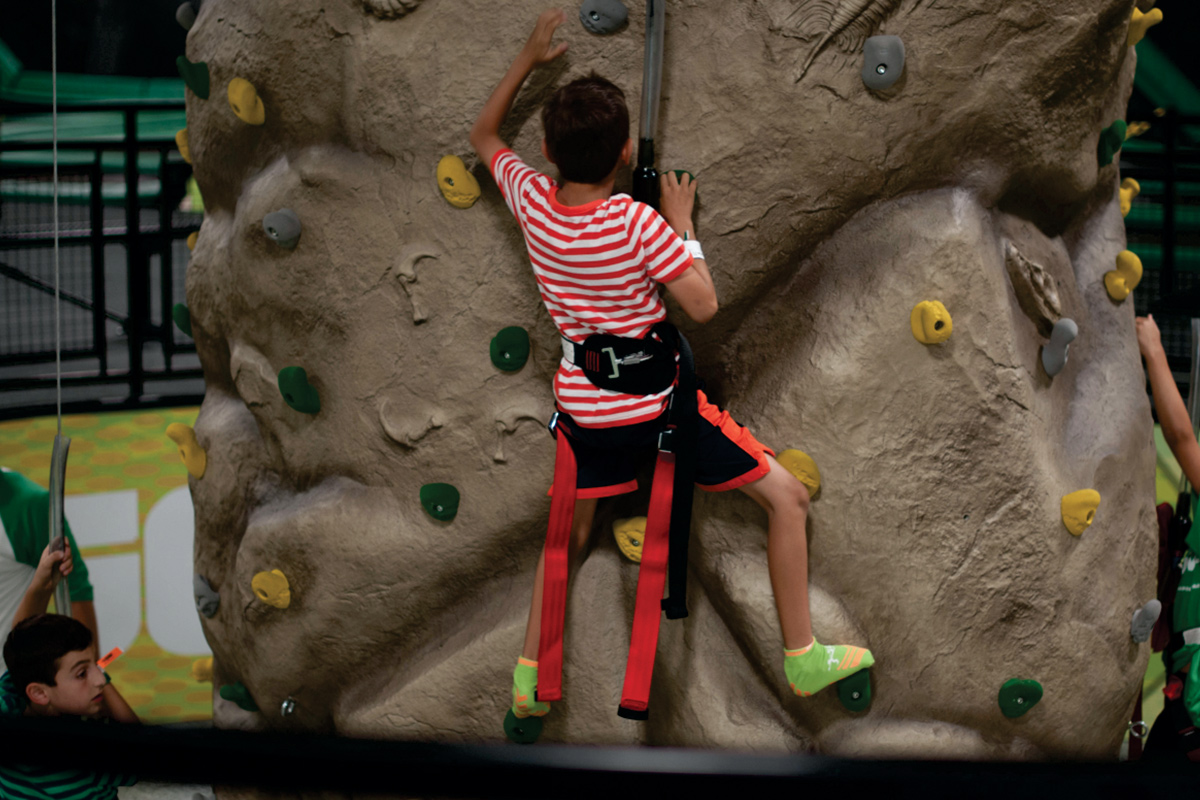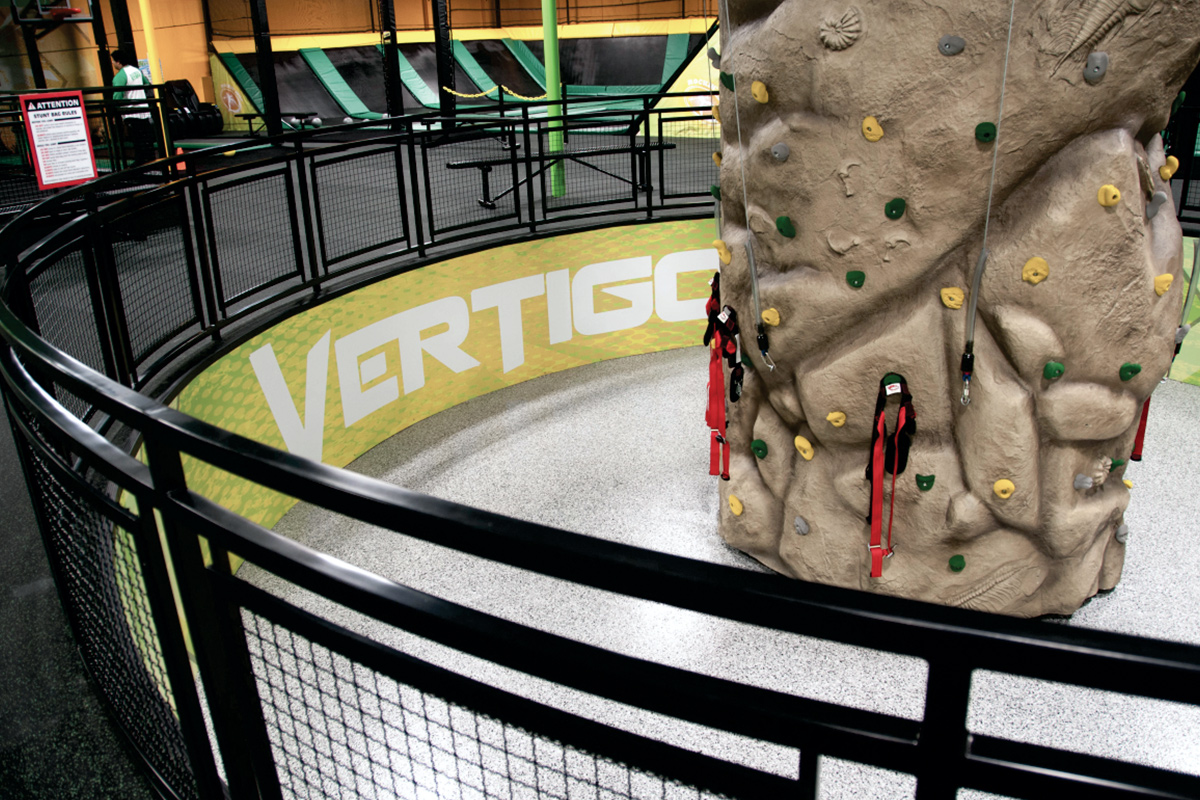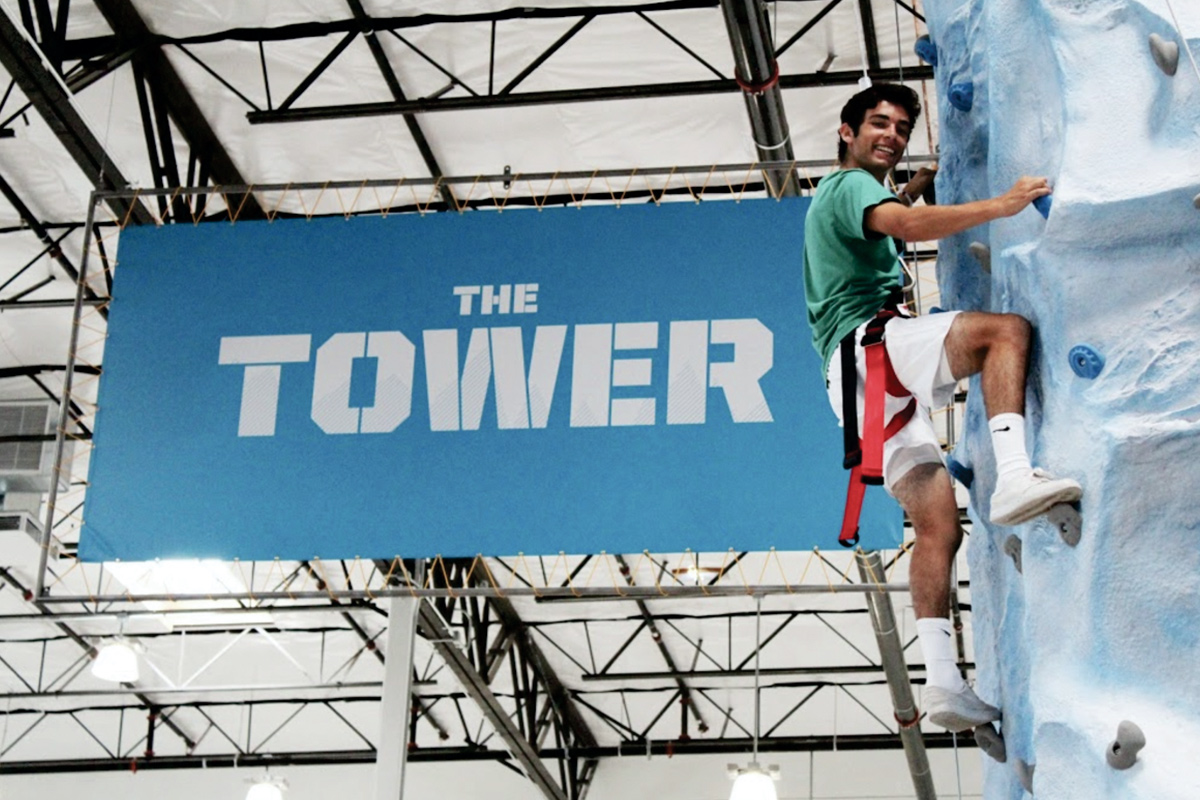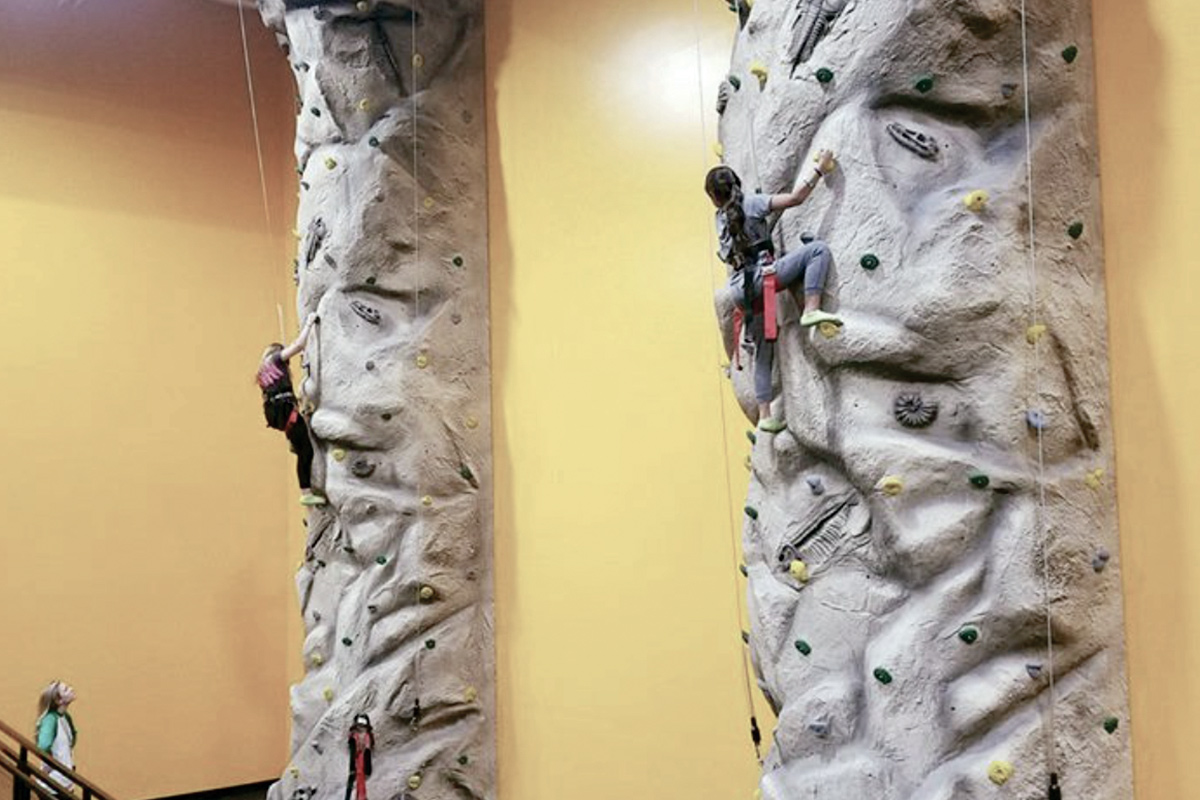 Our modular Climbing Walls are ideal for entertainment centers that want a climbing wall with unlimited configurations. This climbing system comes in 4-foot by 4-foot sections, is molded off real rock, is designed to provide fast cycle times and provides a challenging climbing adventure for novice and experienced climbers.