Aerial Attractions add intrigue and excitement to your venue. These innovative attractions are expertly crafted and entice your guests to create an exciting and memorable adventure.
Our Aerial Attractions deliver an action-packed experience that encourages creative fun. These customizable attractions are designed for your venue, cater to a wide range of ages and are expertly crafted with premium American made materials. The steel components of our Aerial Attractions are powder coated in an endless array of colors, including a selection of coatings that glow under blacklights. Vibrant powder coatings and custom designed Airbag landing areas catch the eye of guests who want to create an adrenaline packed adventure. The simple truth is that Aerial Attractions add a level of excitement and intrigue to your adventure park that keep your thrill seeking guests coming back for more.
Elevated over an Airbag, our Trapeze attraction allows your guests to perfect their aerial flips and tricks or simply swing gracefully through the air before completing their descent. Either way, this addictive attraction offers your guests with a rush of adrenaline that entices them to come back again and again. The truss of our Trapeze attraction is made from American made steel and can be powder coated in virtually any color you can imagine, including a selection of neon colors that glow under black lights.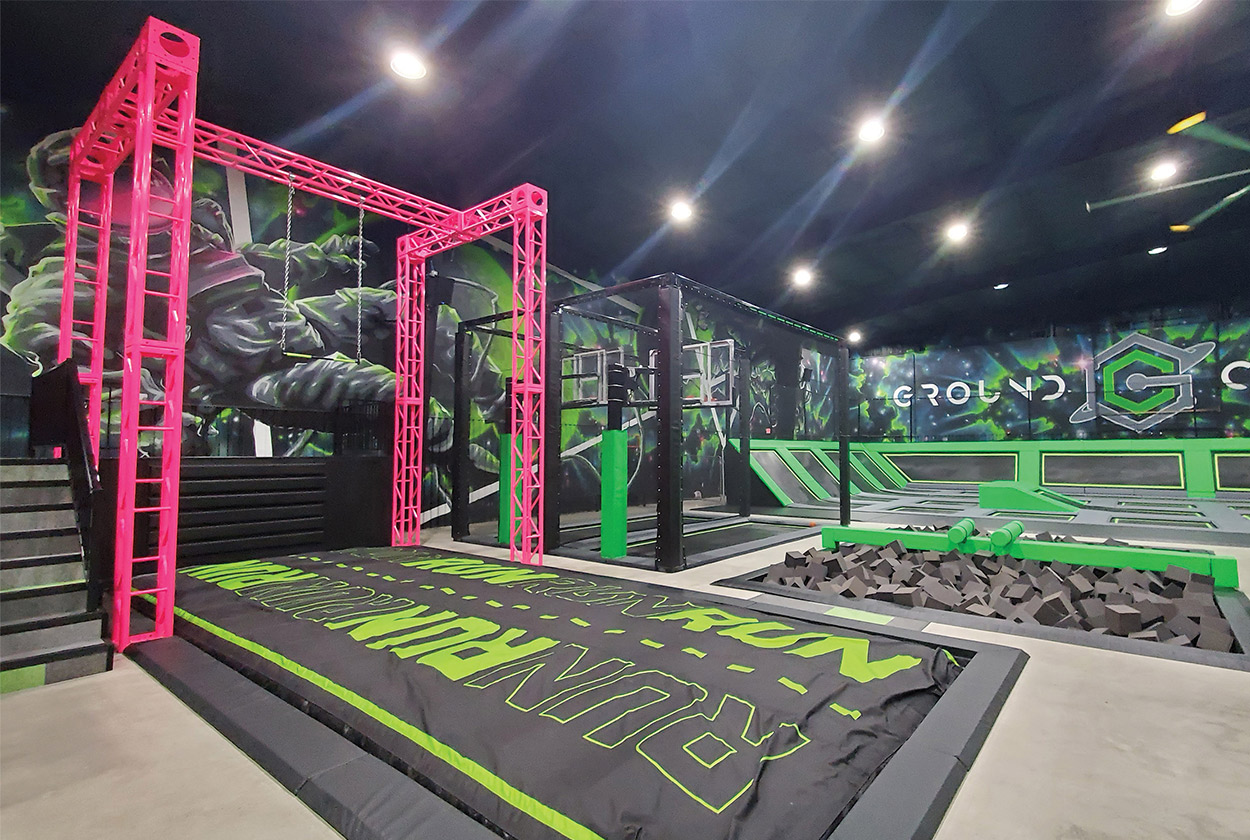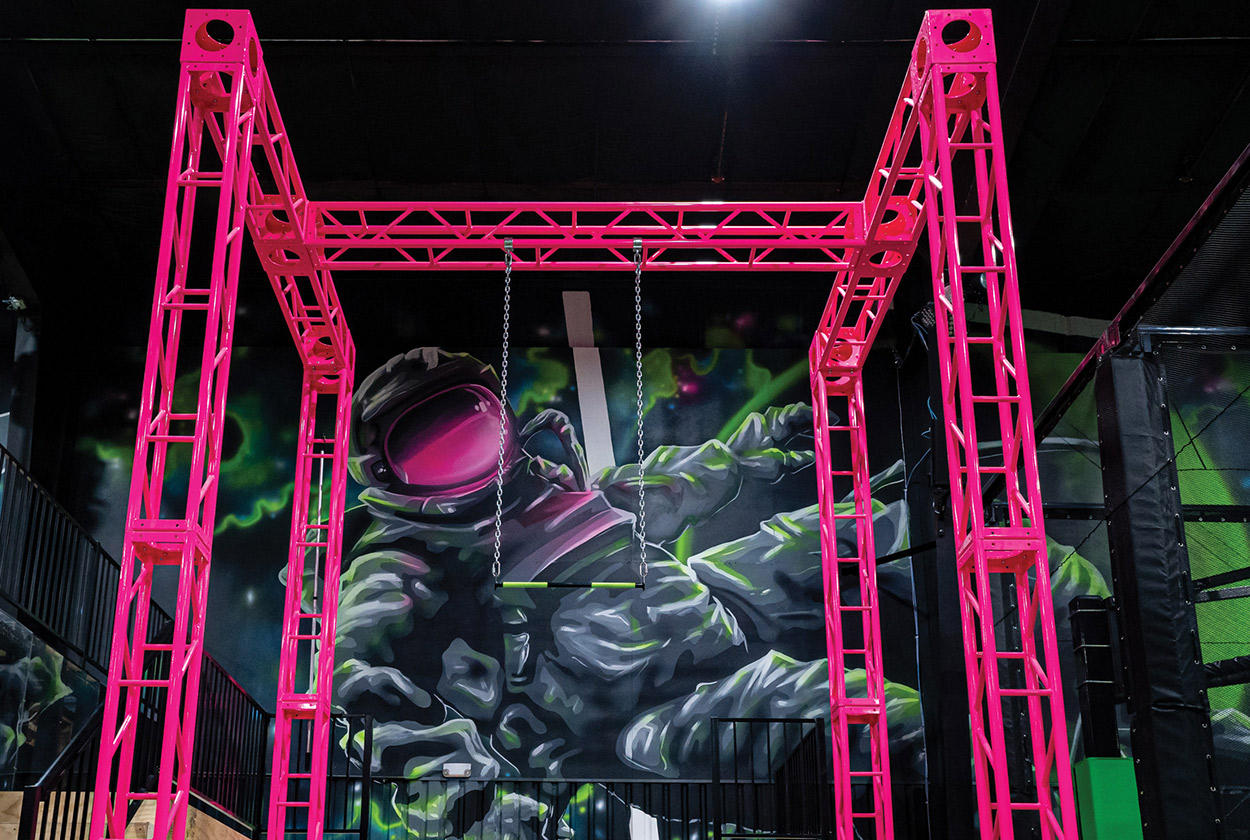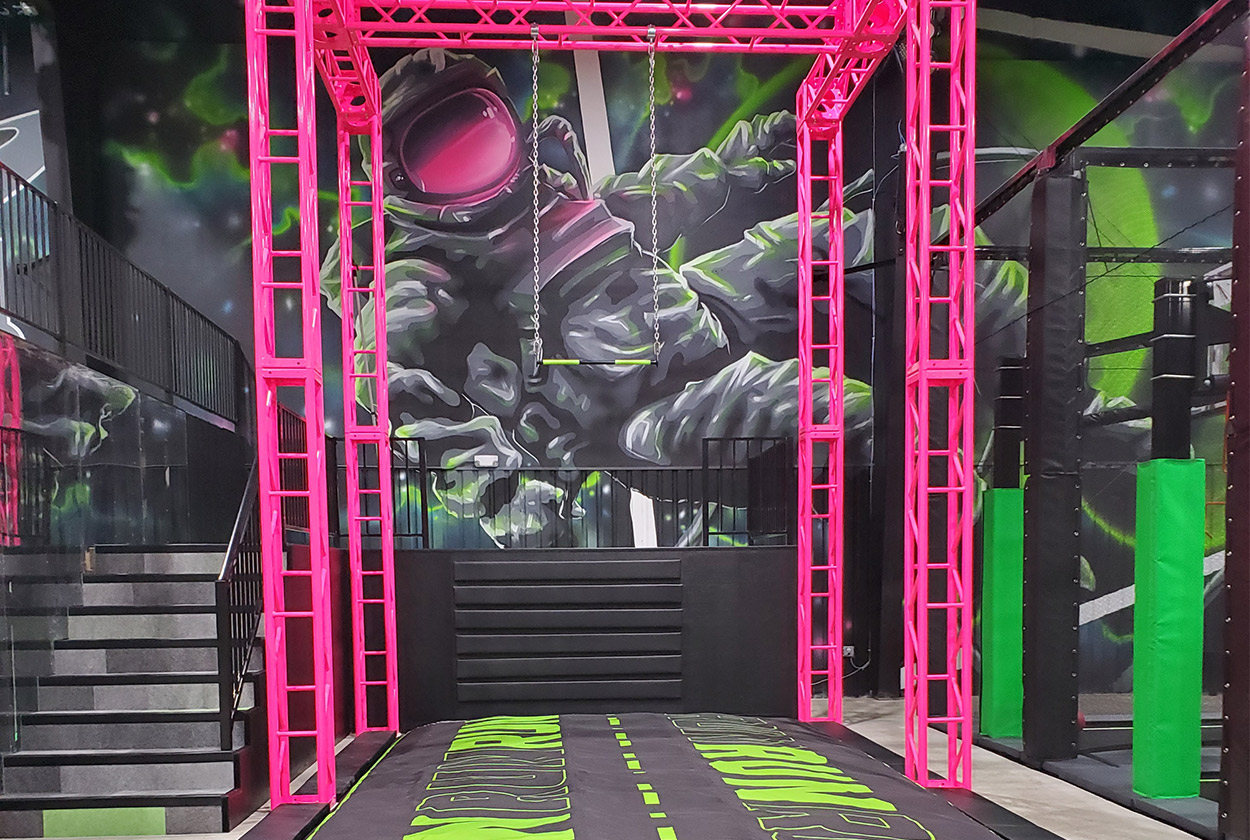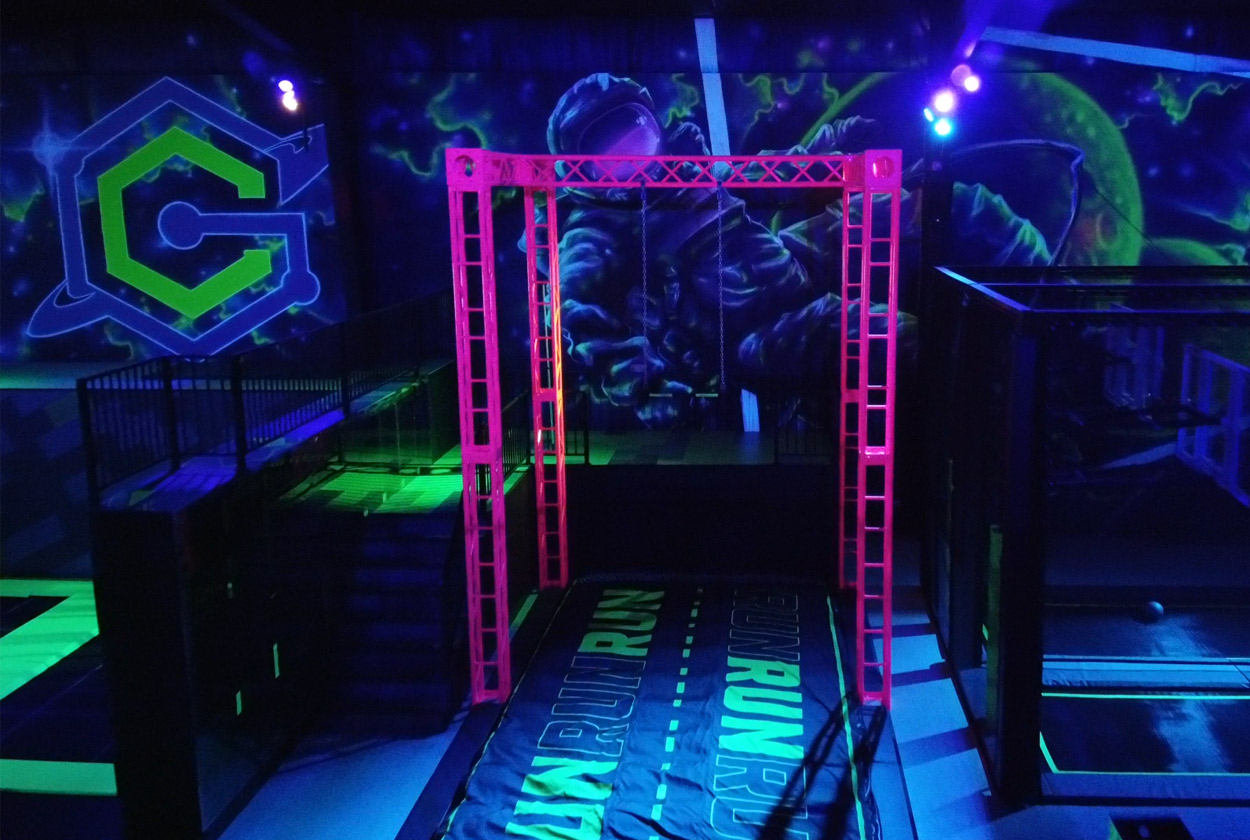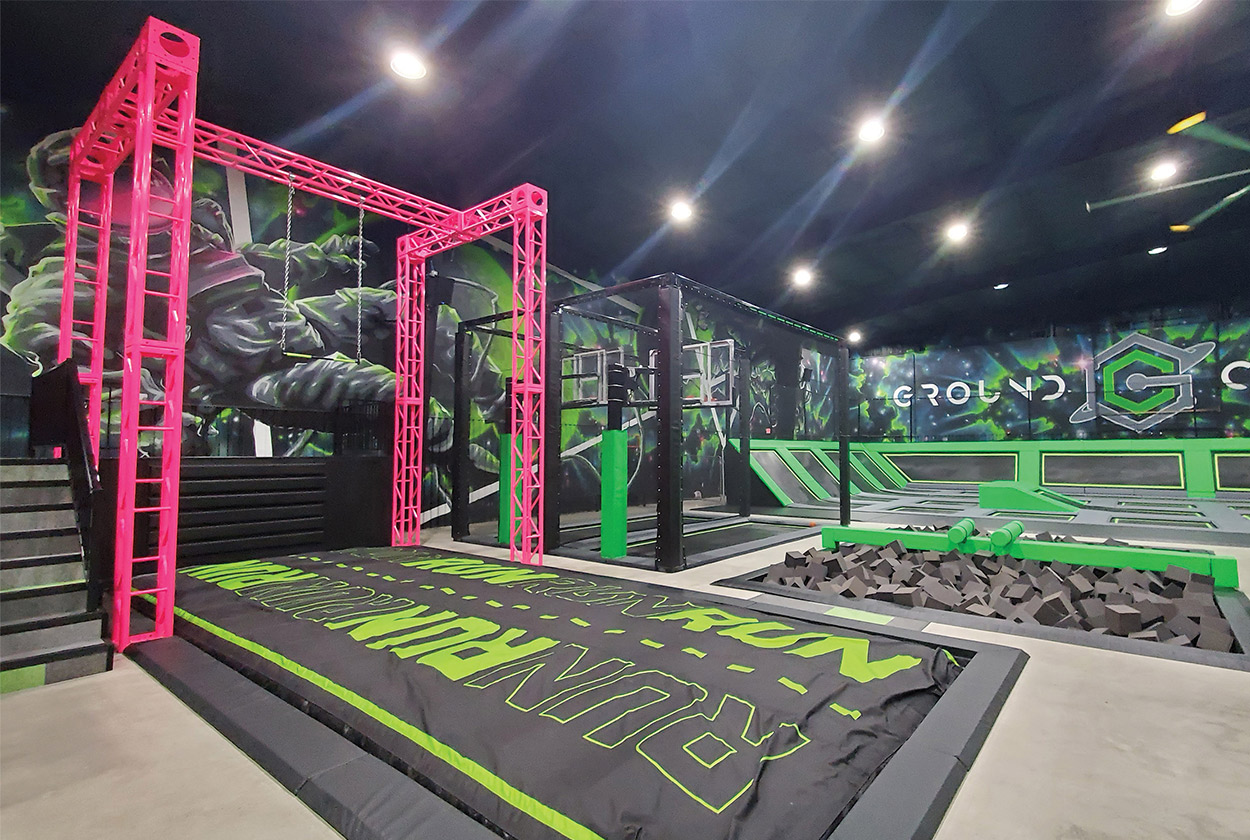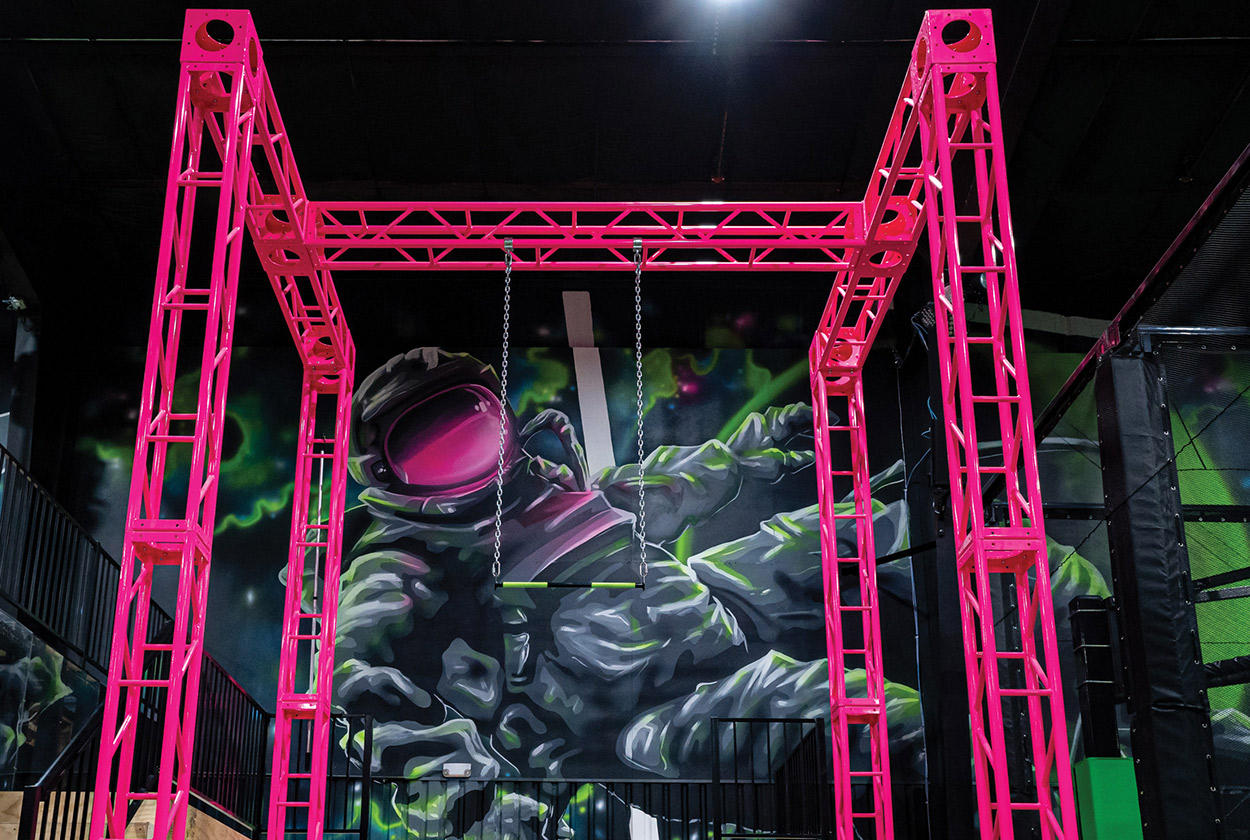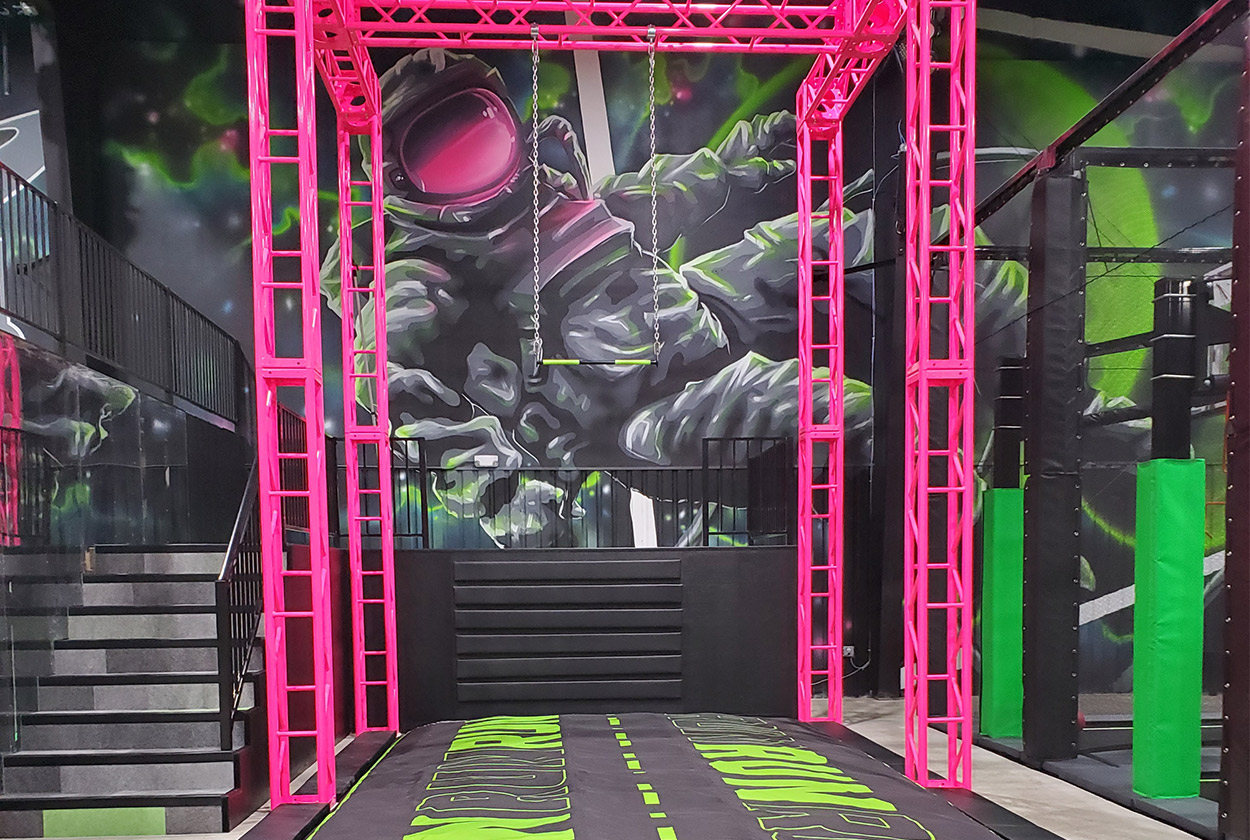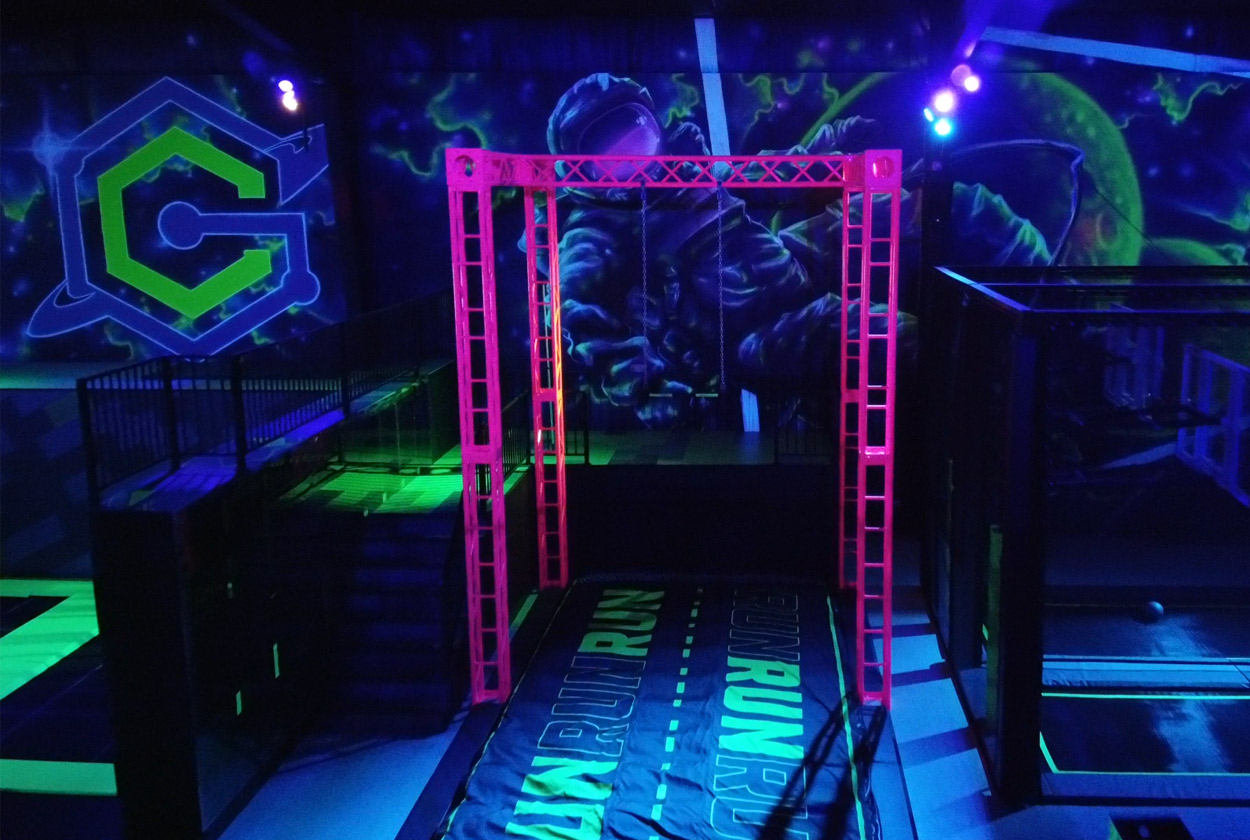 This Aerial Attraction delivers an adventure that caters to adrenaline seekers with a competitive nature. Our Zipline entices your guests to race side-by-side through the air before free-falling onto a custom-designed Airbag that adorns an expertly crafted graphic. Constructed with an American made steel truss structure and premium grade cable system, our Indoor Zipline ensures that participants are able to fly through the air effortlessly. We also incorporated an auto-retractor that delivers the Zipline handle back to the starting platform after each run. The auto-retractor function reduces staff requirements and the amount of time guests wait to enjoy the Zipline attraction.