Glow in the dark attractions and elements are now considered the industry standard for trampoline parks. Our Neon Collection ensures that your entertainment center provides guests with the glow experience they crave.
We pride ourselves on providing our clients with innovative concepts that transform the family entertainment industry. When glow in the dark themed events hit the trampoline park industry, we answered with the world's first black light reactive Ninja Course. We then took the neon concept to the next level when we designed and built the world's first neon themed trampoline park. Today, we provide our clients with a variety of black light reactive materials, elements, and attractions that satisfy the glow in the dark craze that's cemented itself into our industry.
A stunning spectacle in any light. The Neon Ninja Course features a neon powder coated truss and elements that glow under black lights. Under normal lighting the Neon Ninja Course displays vibrant eye-catching colors that entice all ages to advance their ninja skills. Constructed with an American made steel truss system, paired with glow elements and an Airbag that adorns custom black light reactive graphics, the Neon Ninja Course is a must have attraction.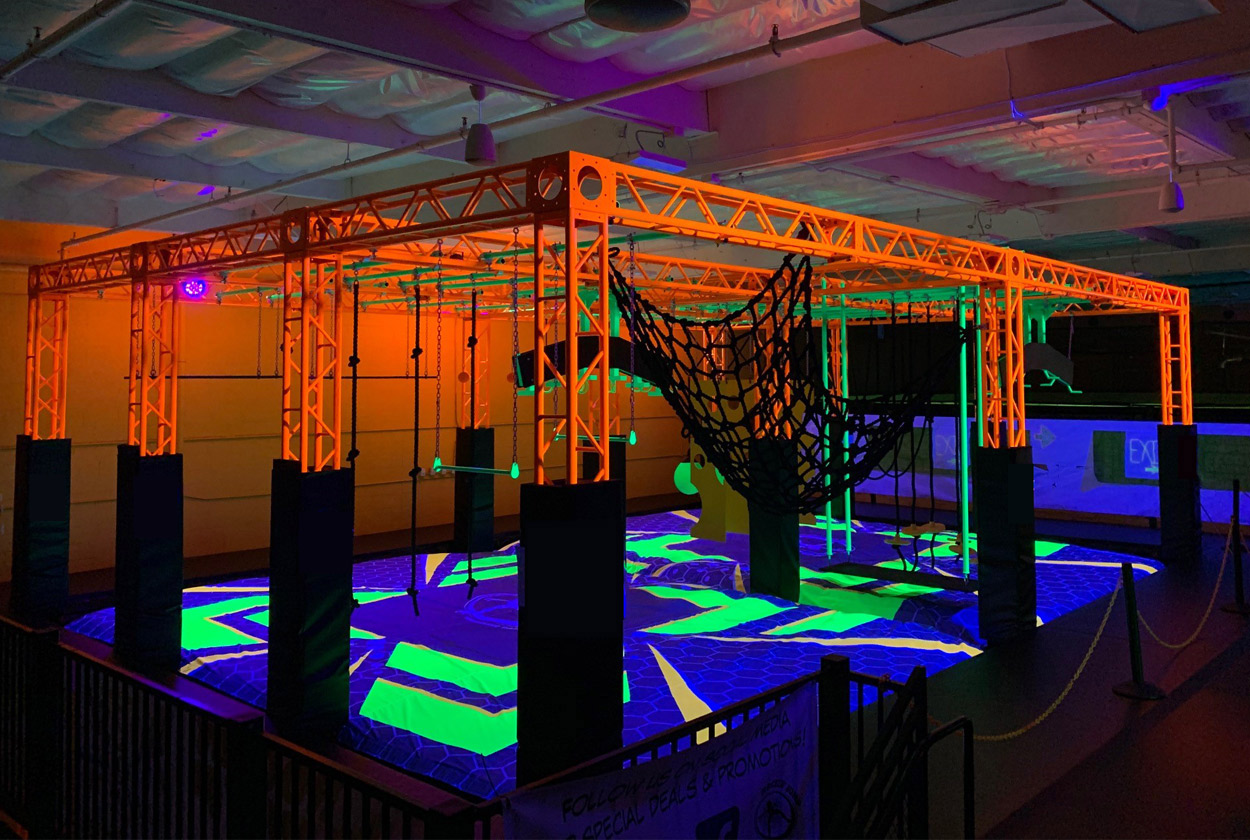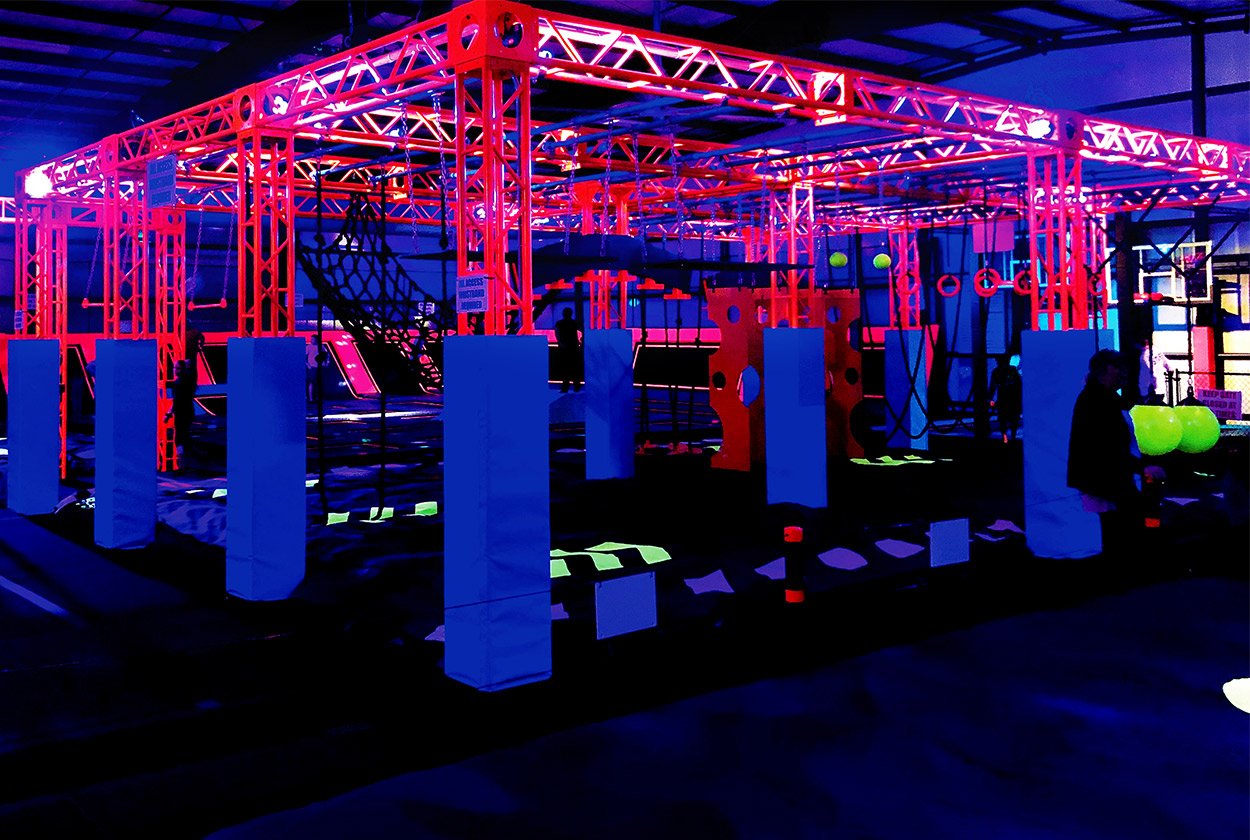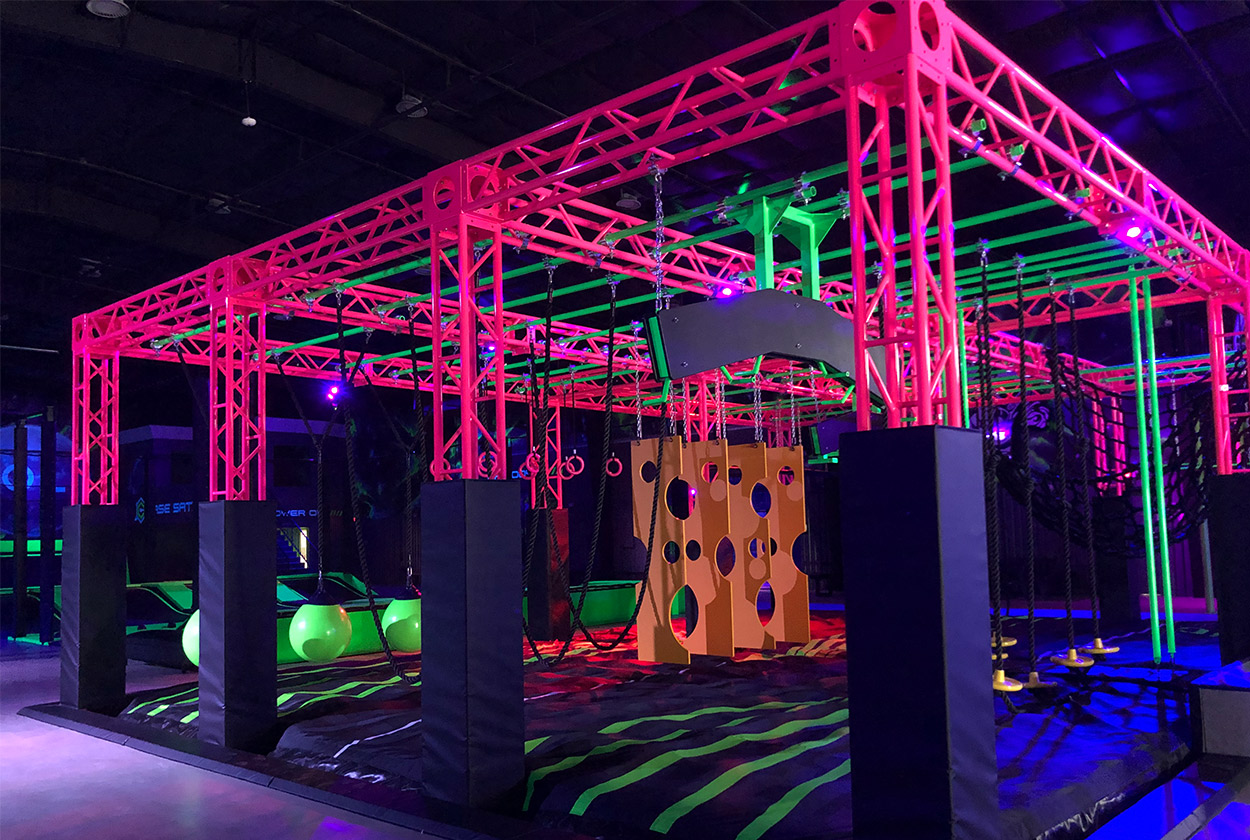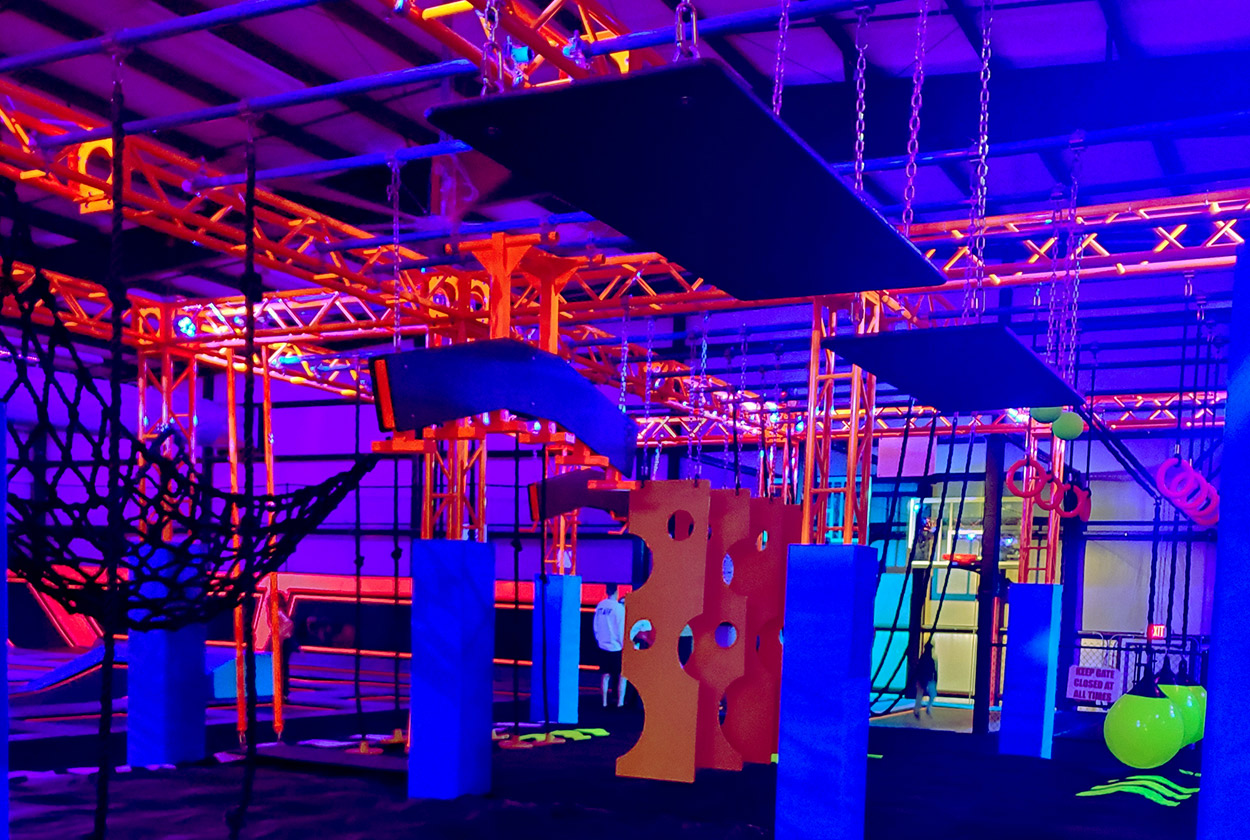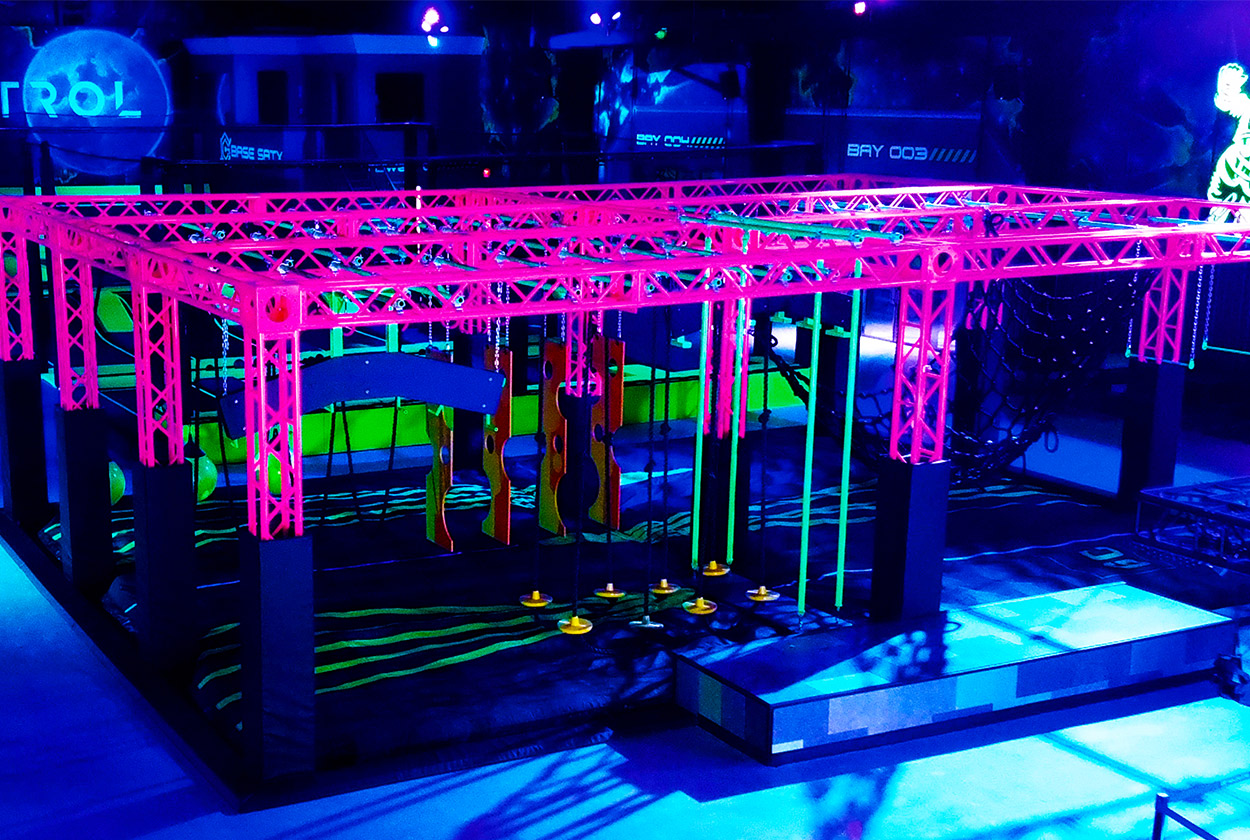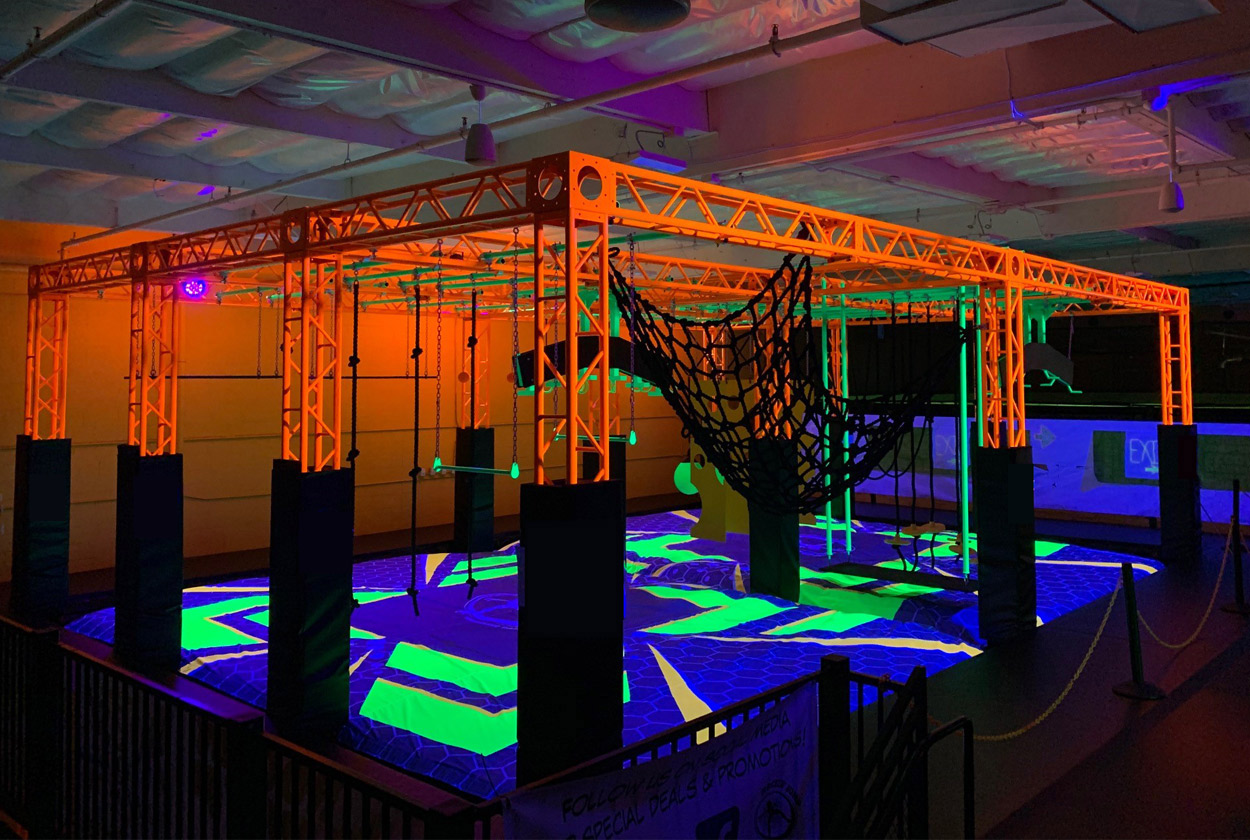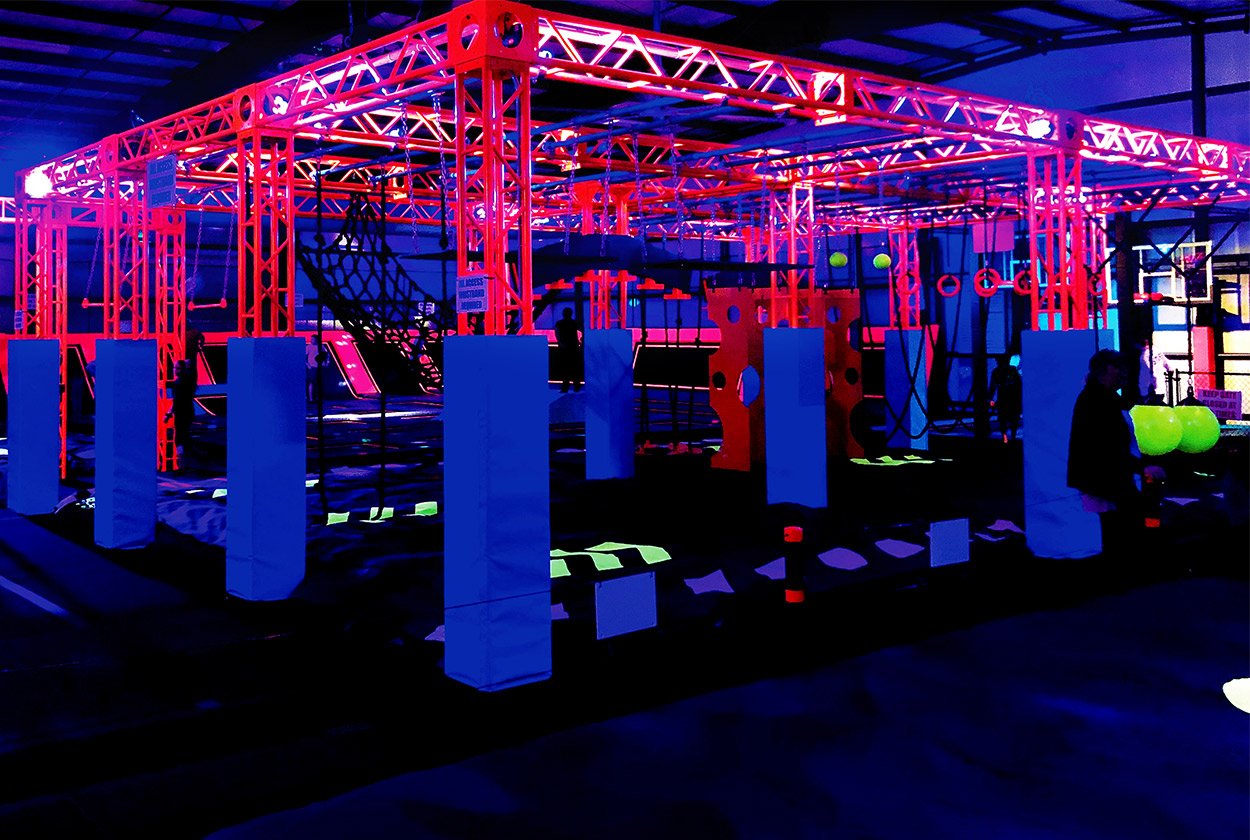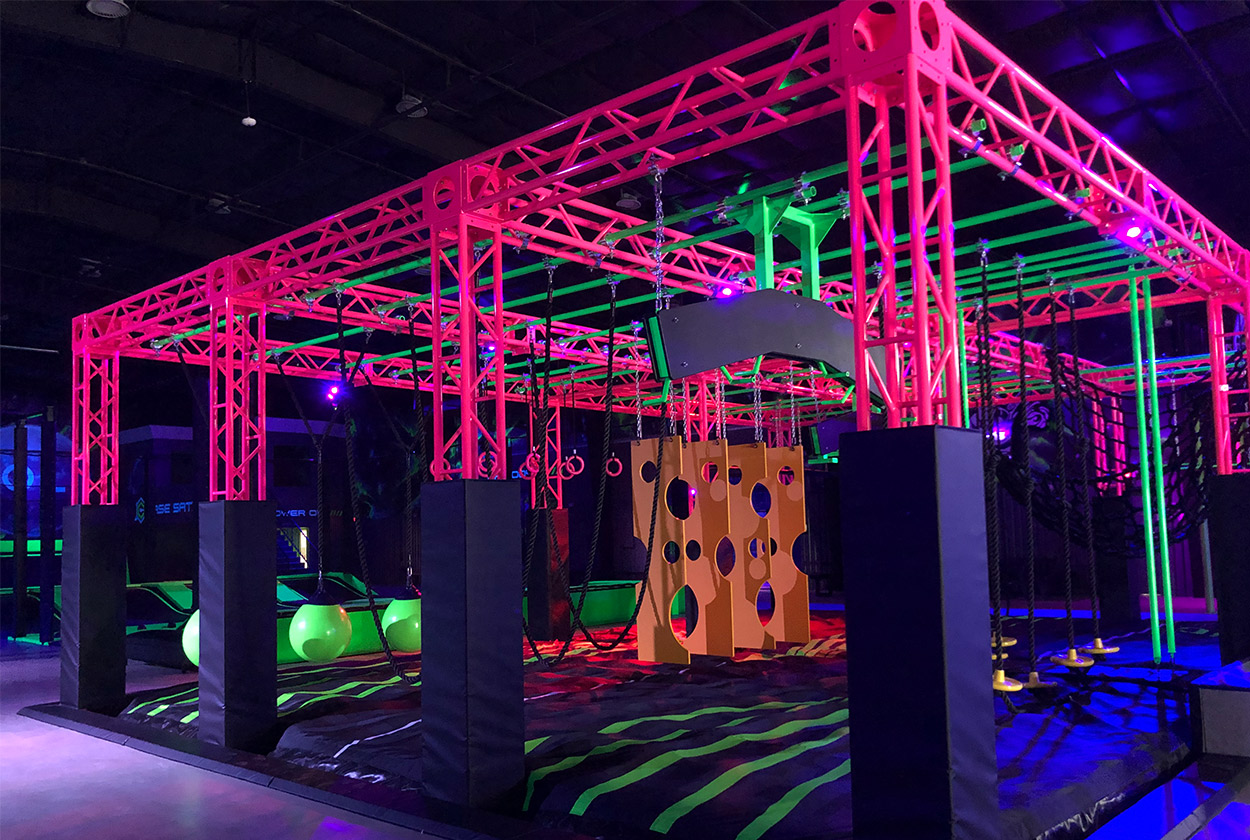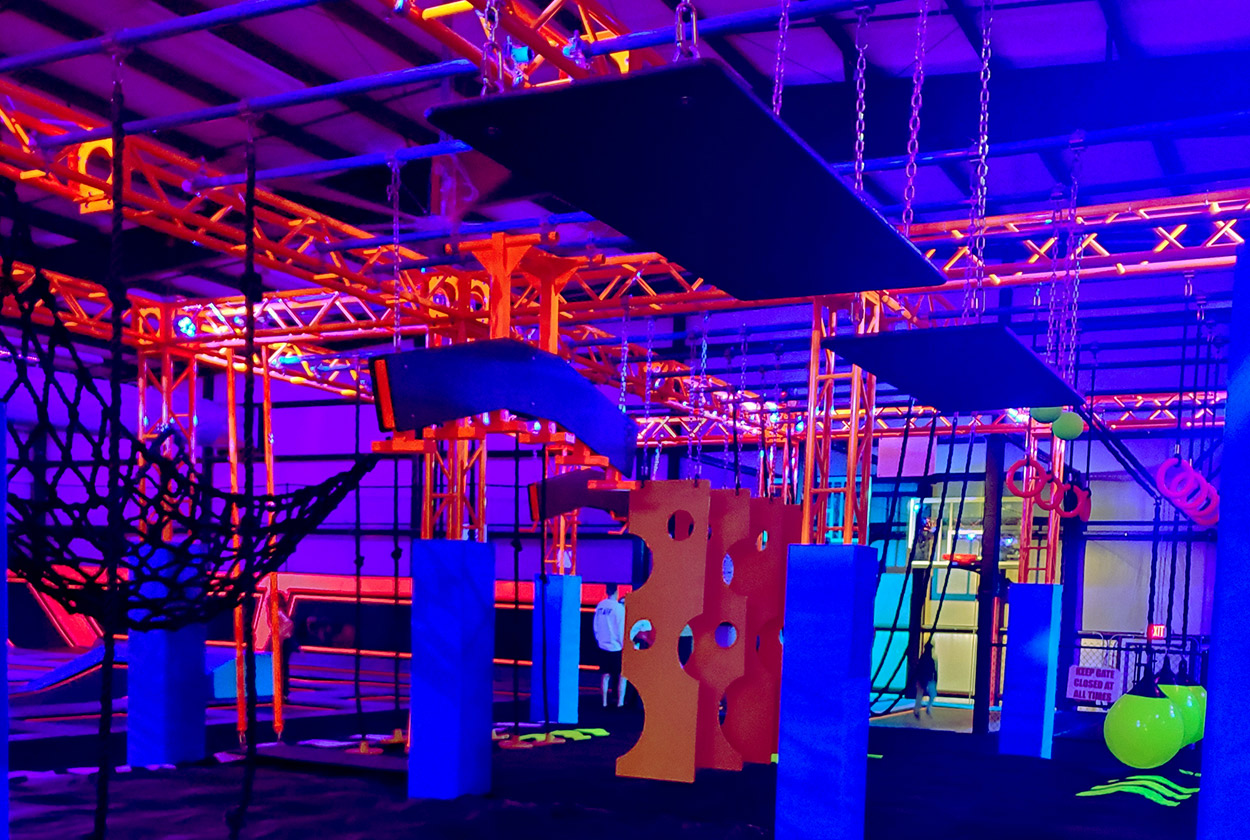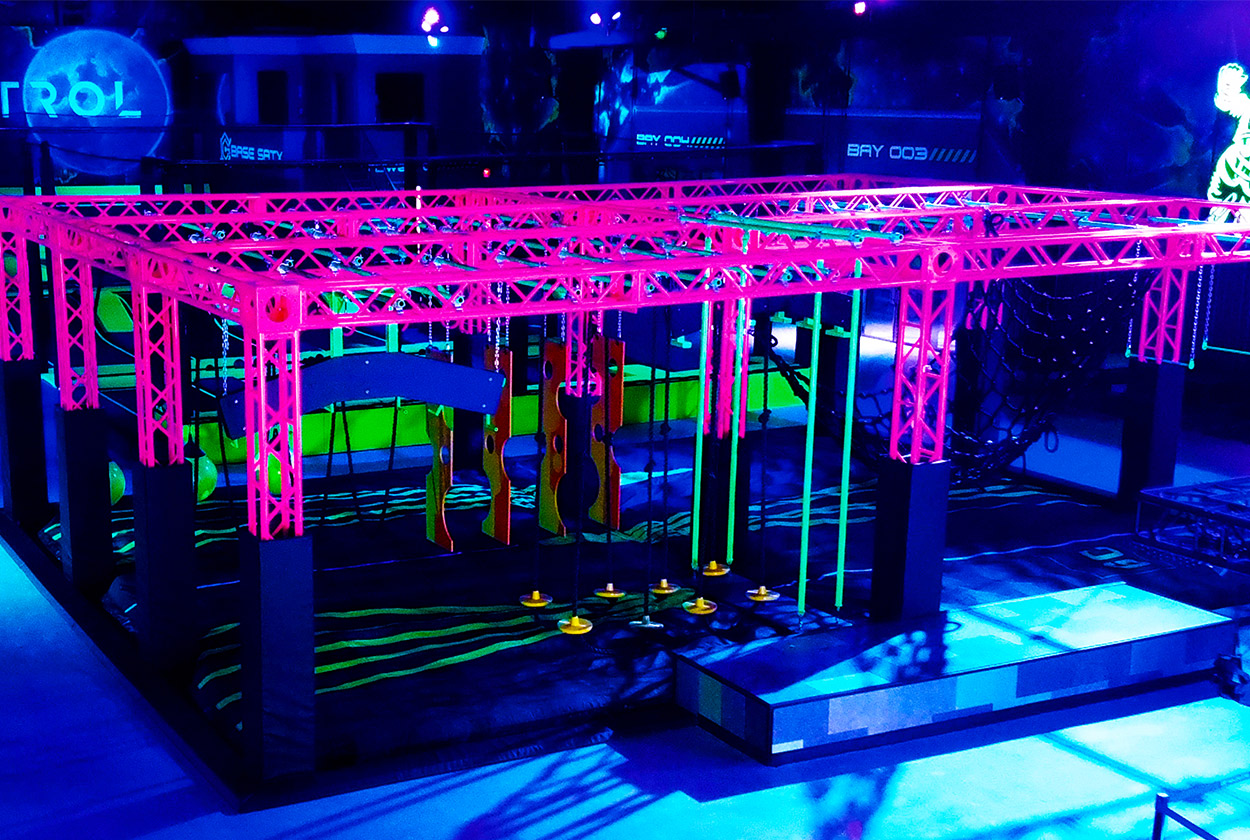 Our Neon Trampoline Courts feature frame pads wrapped in neon vinyl and trampoline beds with neon stripes. The neon materials display vibrant colors under normal lighting. When the lights go out and black lights come on our Neon Trampoline Courts transform into glowing masterpieces.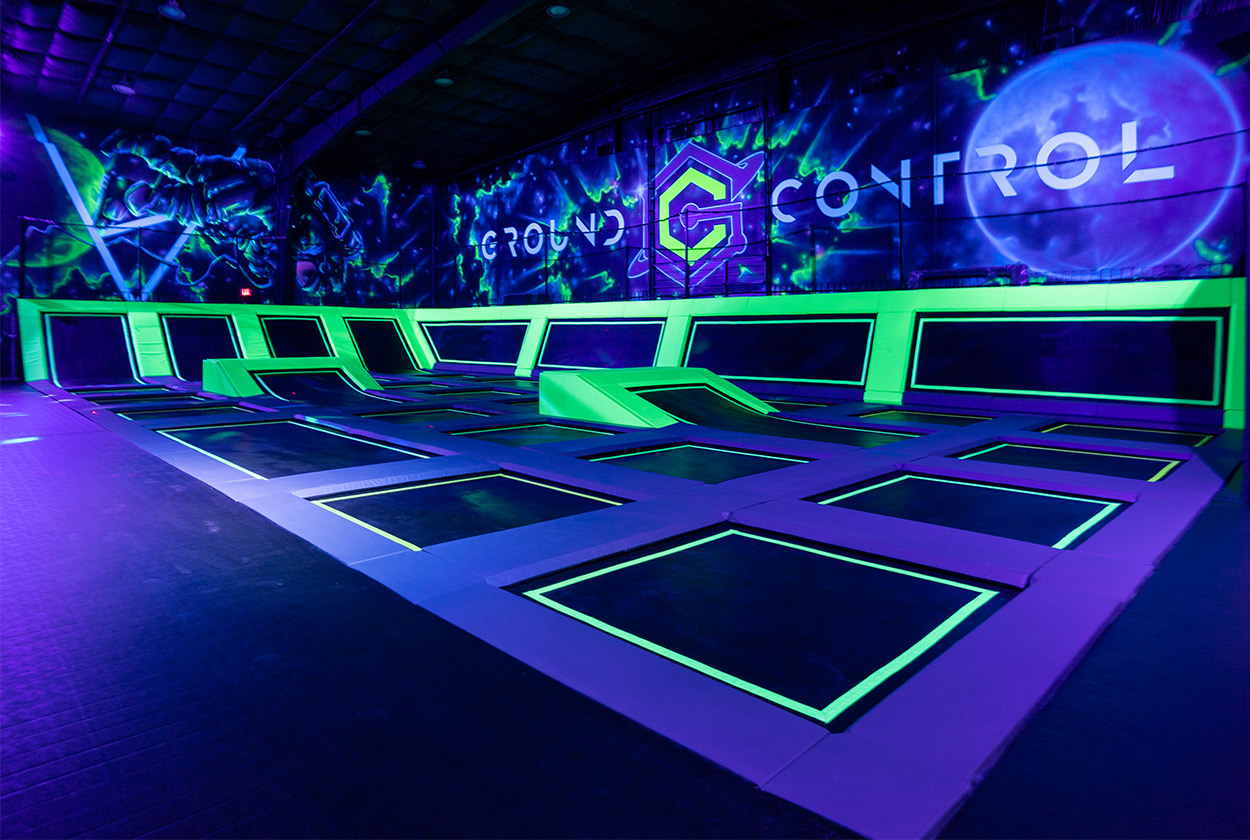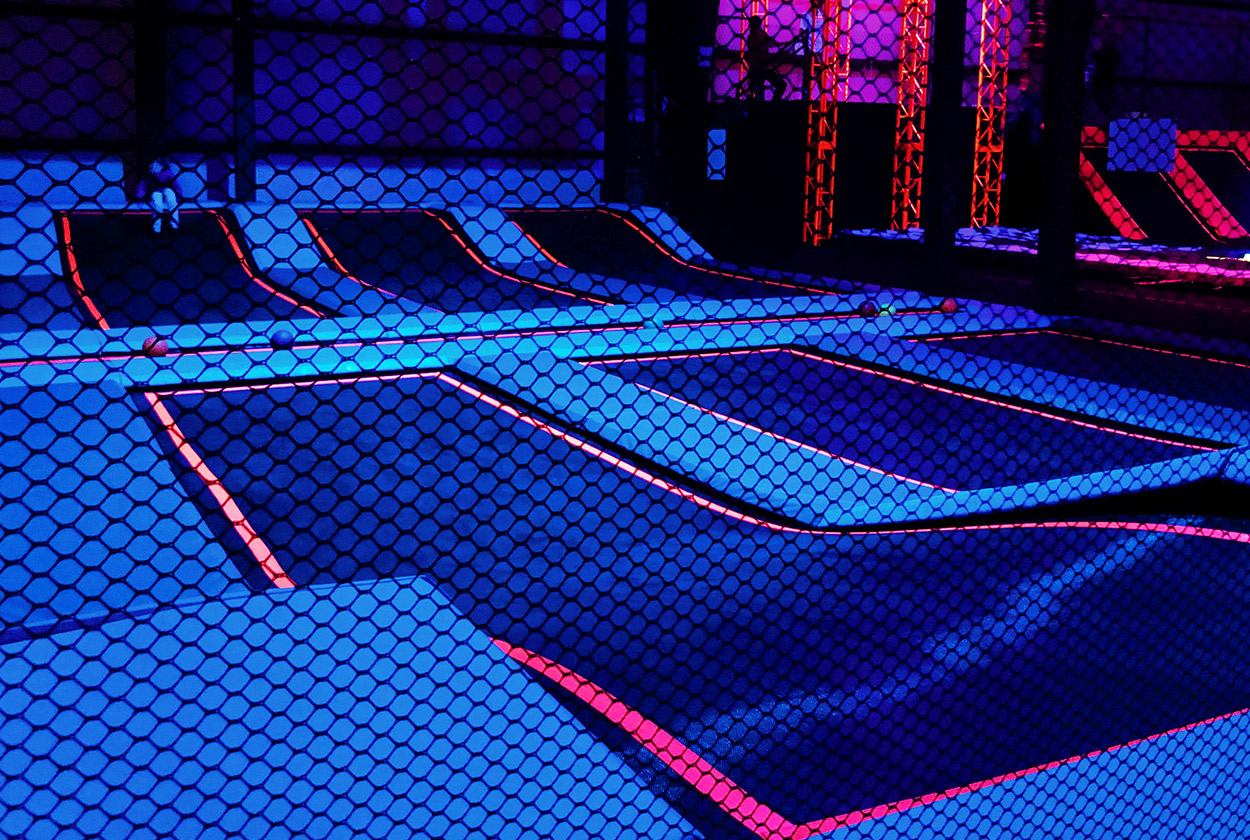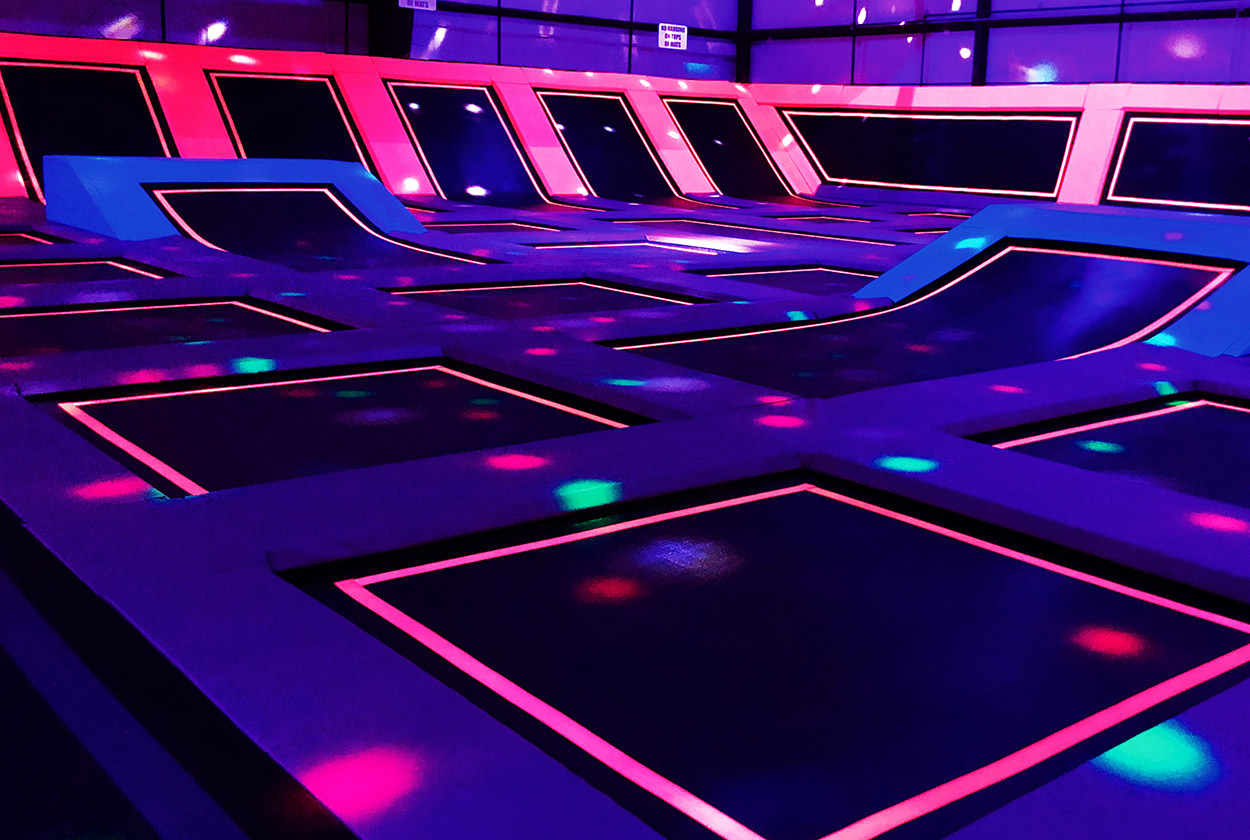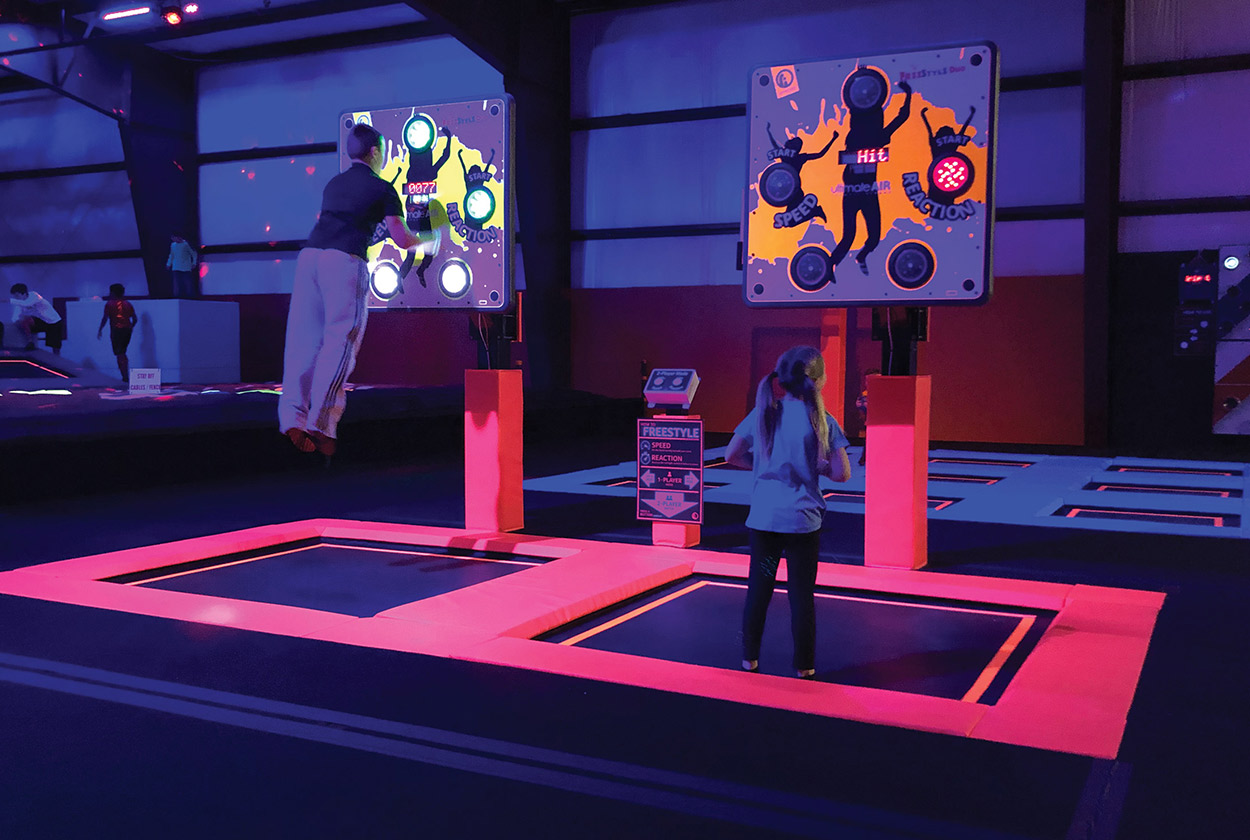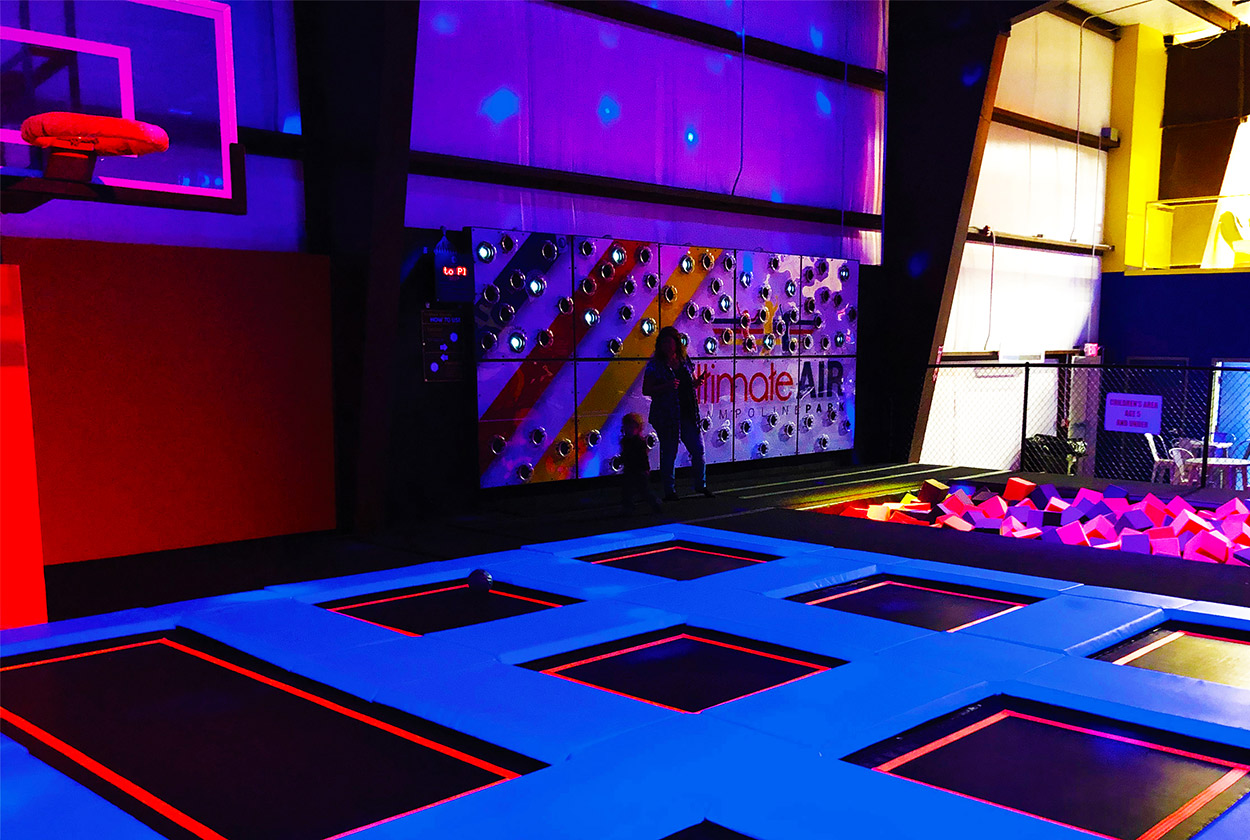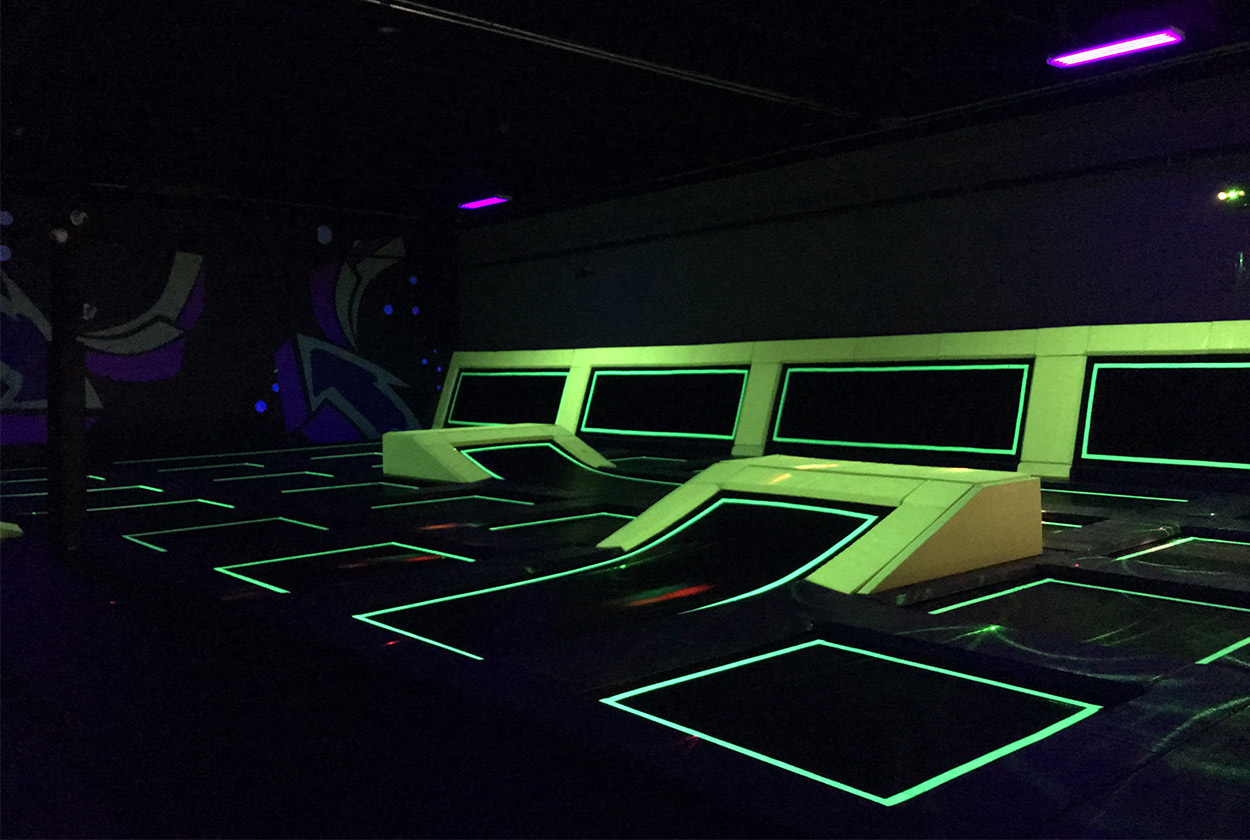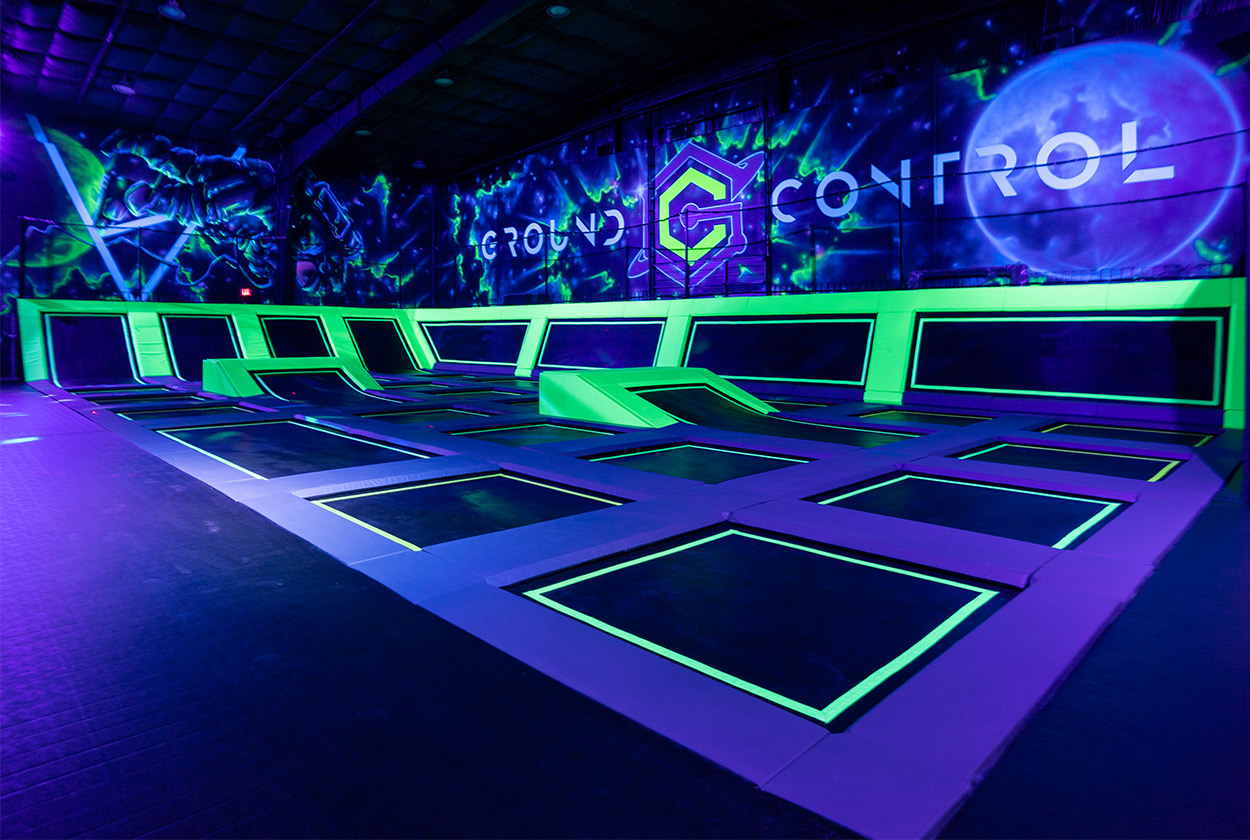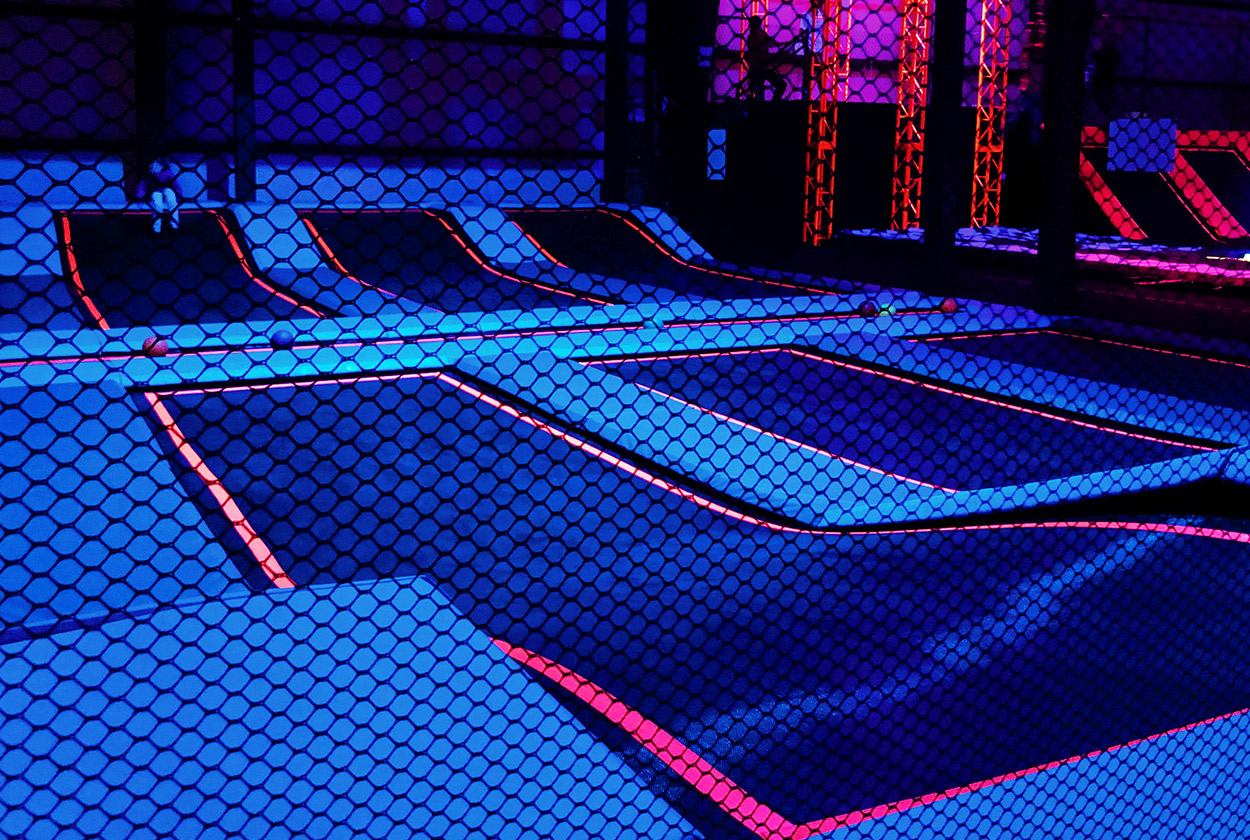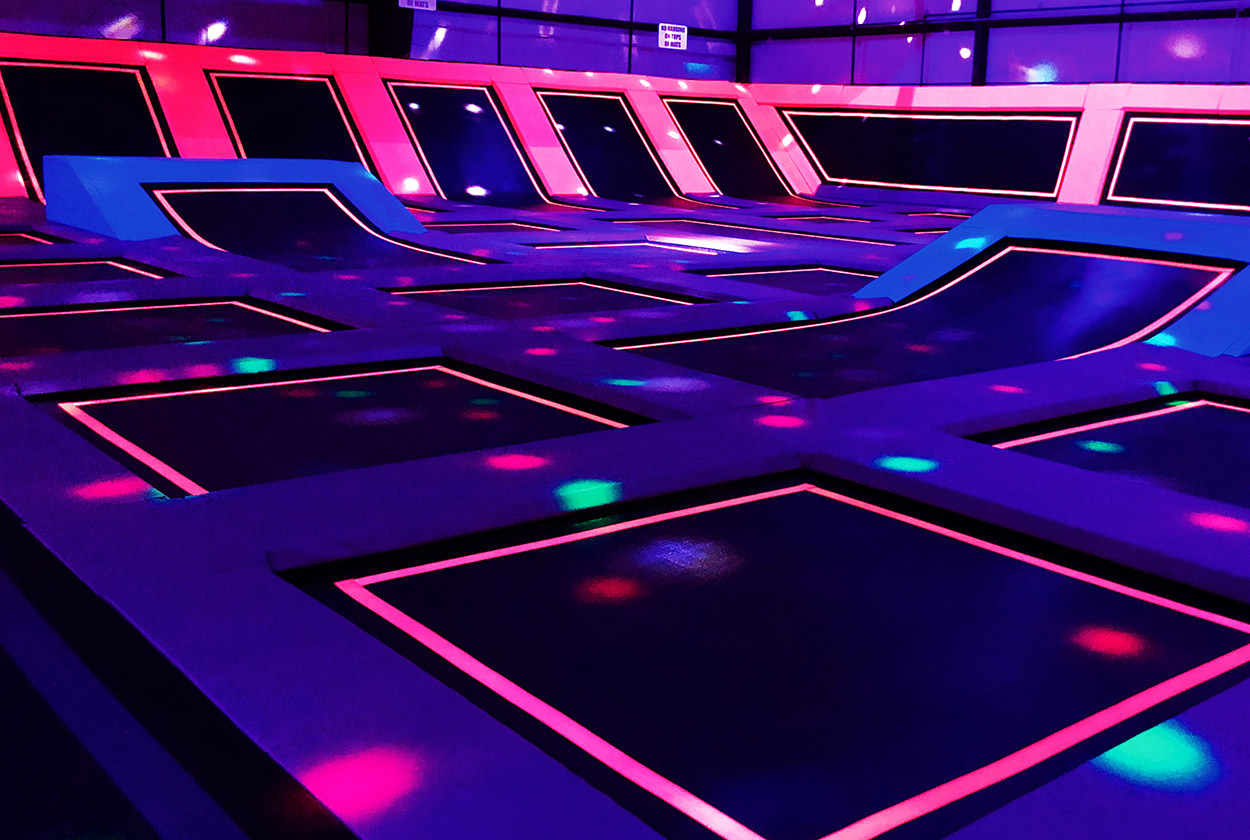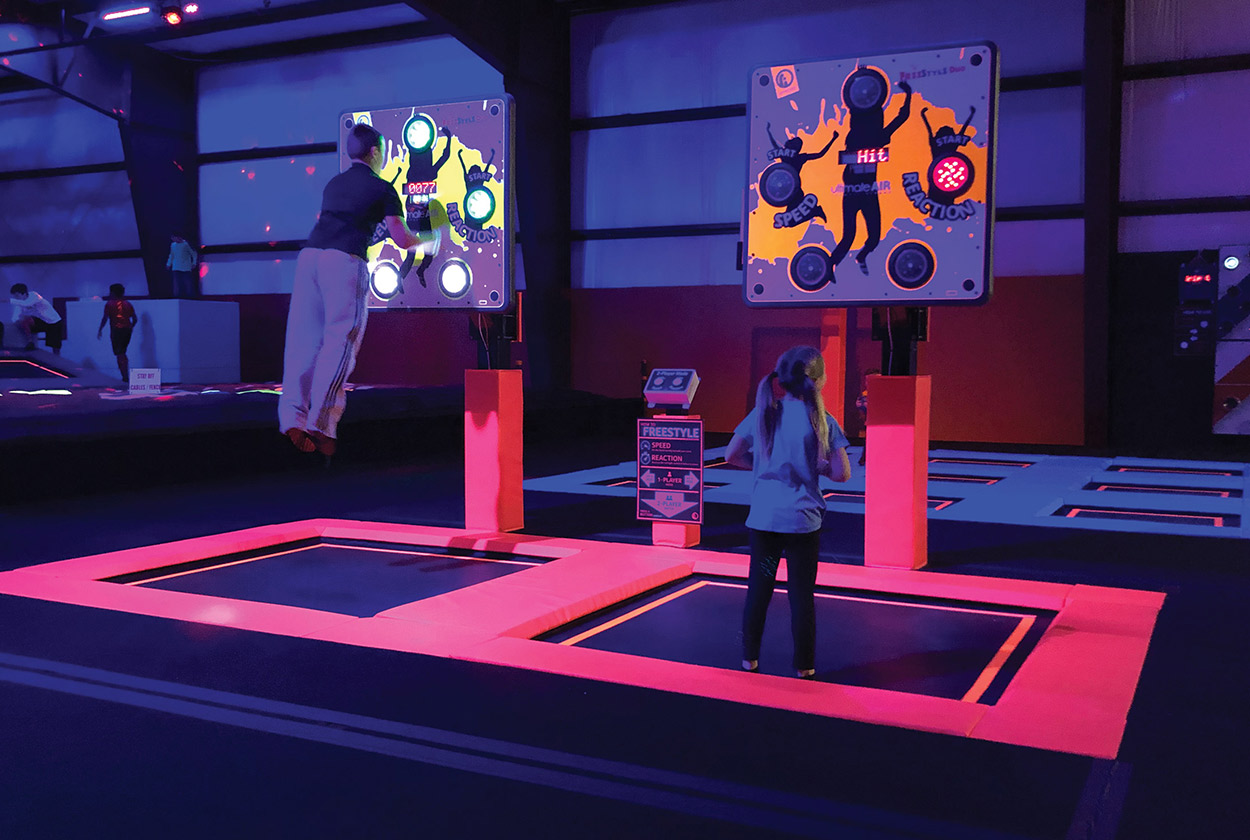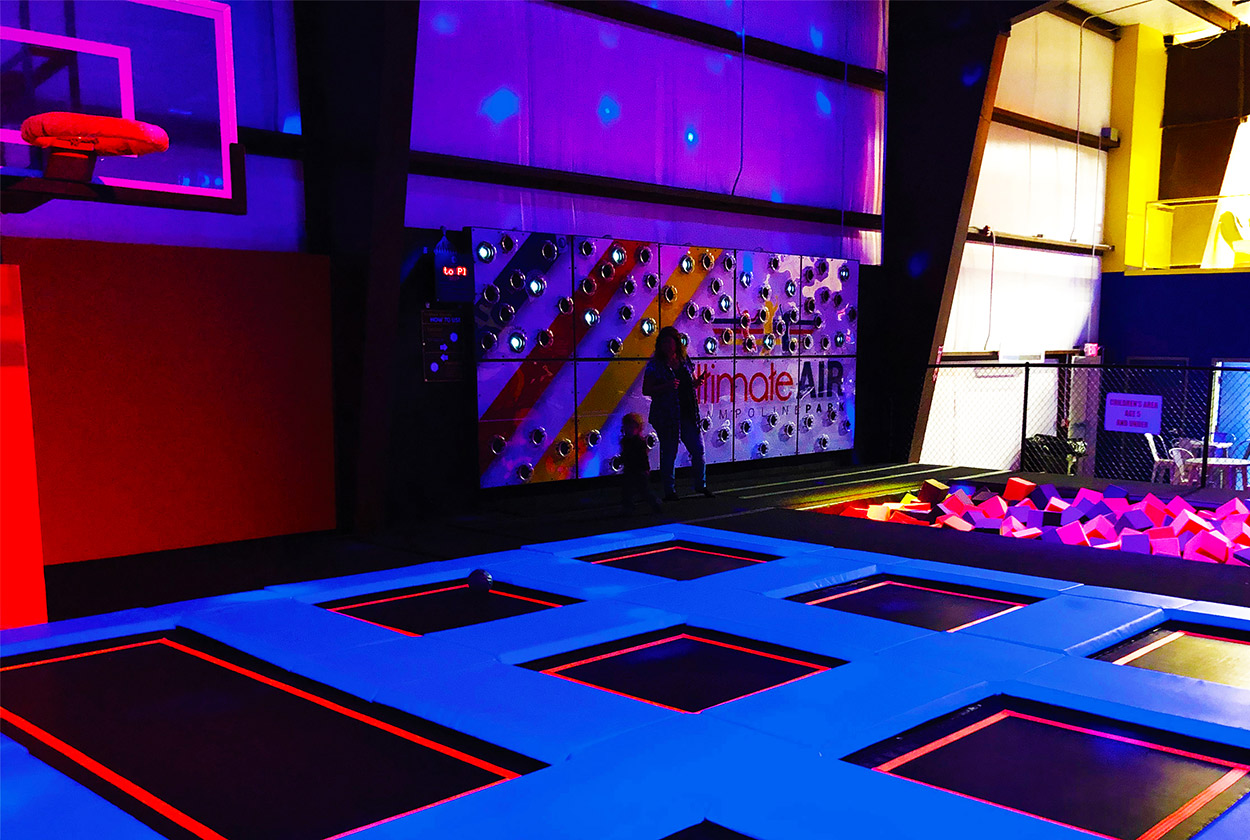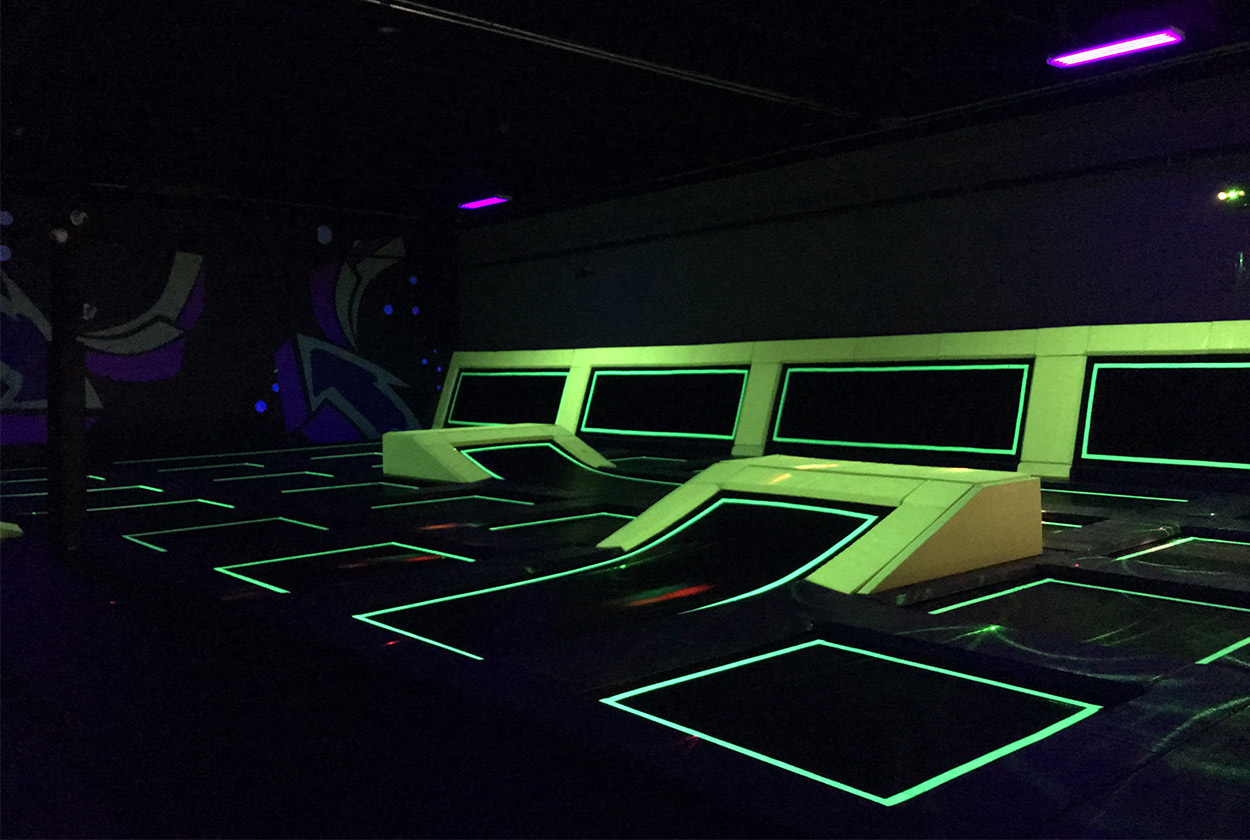 Transform your Aerial Attraction with vibrant neon powder coatings that catch the eye of thrill-seekers during the day and come to life when the lights go out. The American made steel truss of our Neon Aerial Attractions are powder coated in an array of neon coatings that illuminate when exposed to black lights and present vivid colors under normal lighting. Elevate the glow experience even more when you pair one of our Neon Aerial Attractions with a Neon Airbag. Our custom designed Airbags provide a consistent land-in area for your guests and come with an anti-microbial cover that adorns eye-catching graphics that also glow under black lights.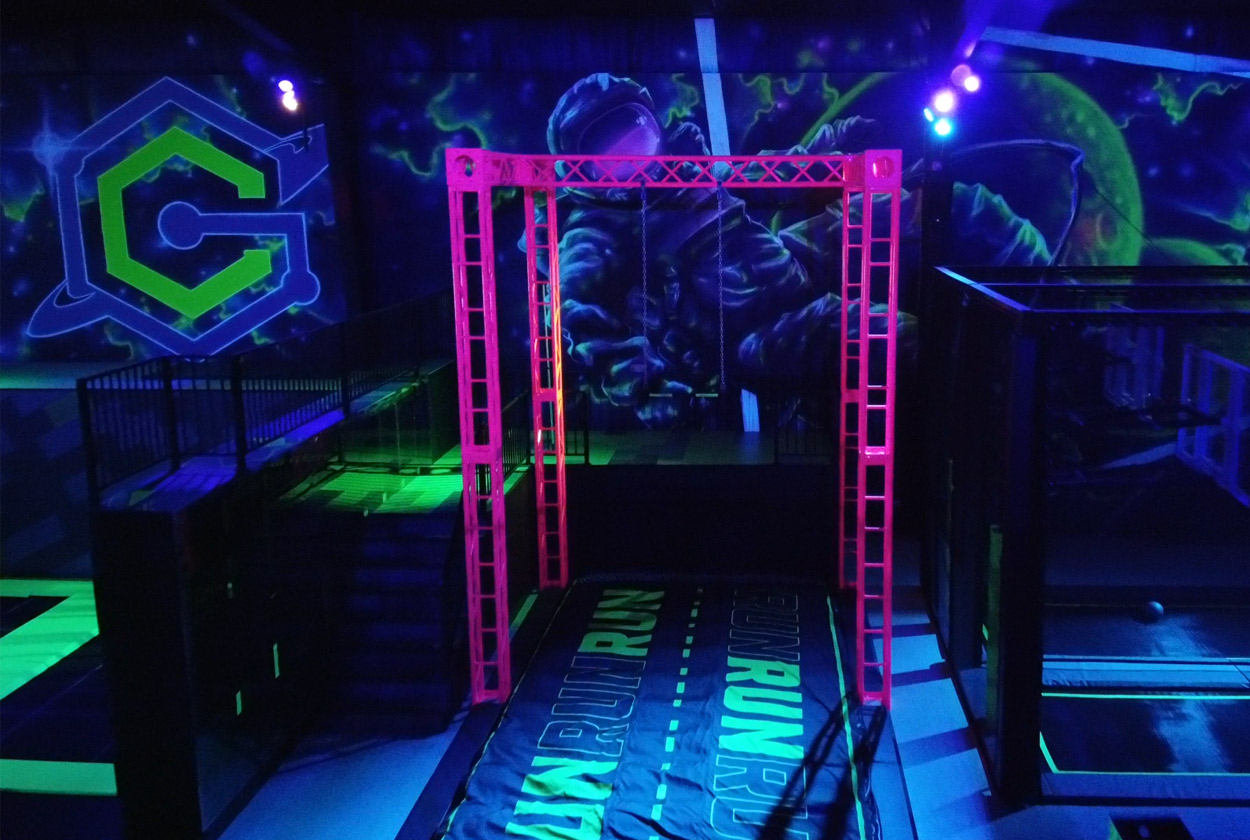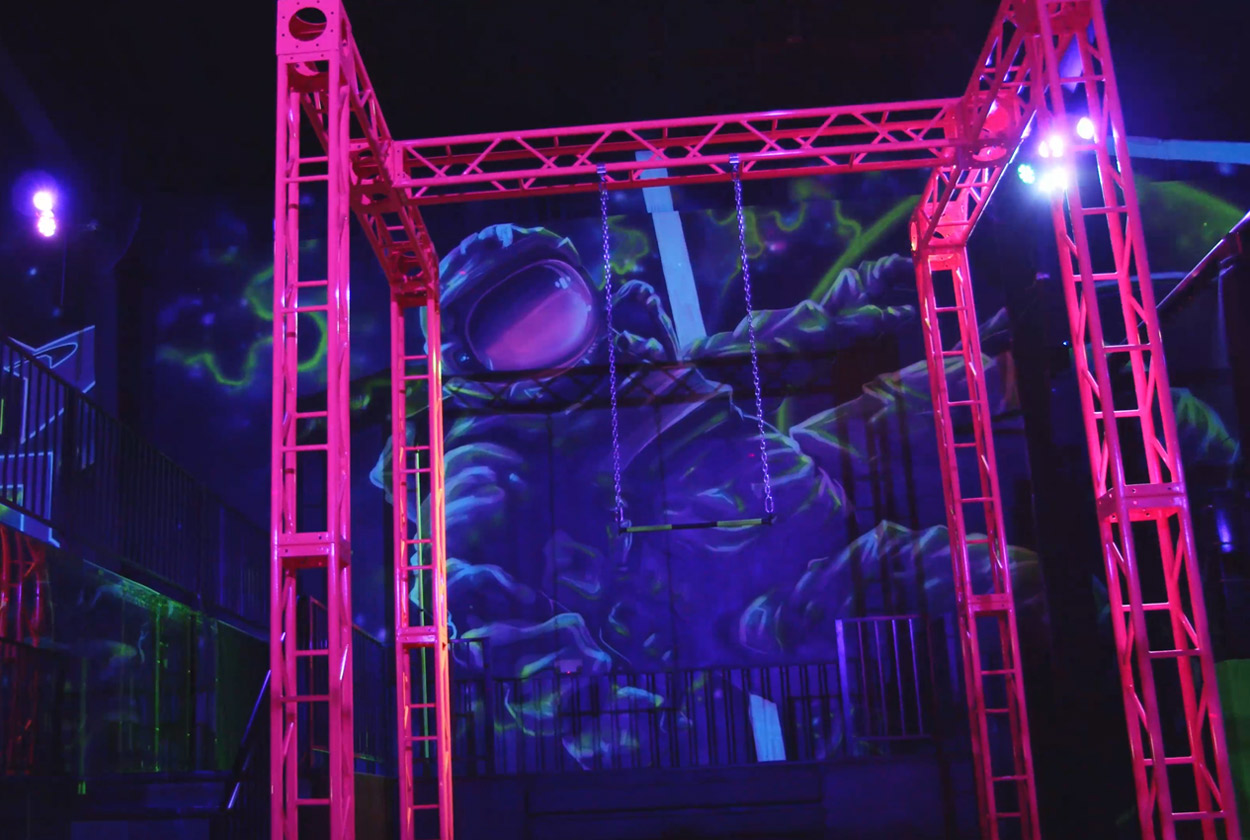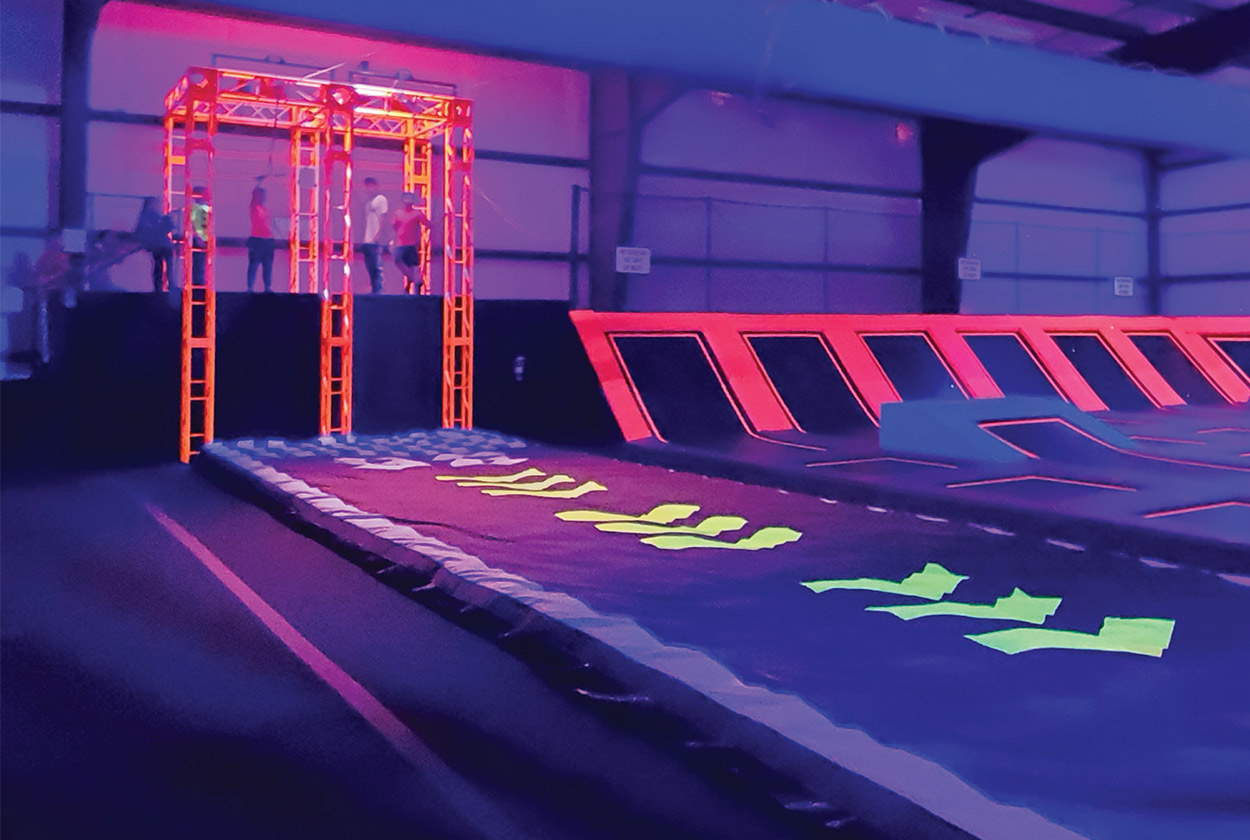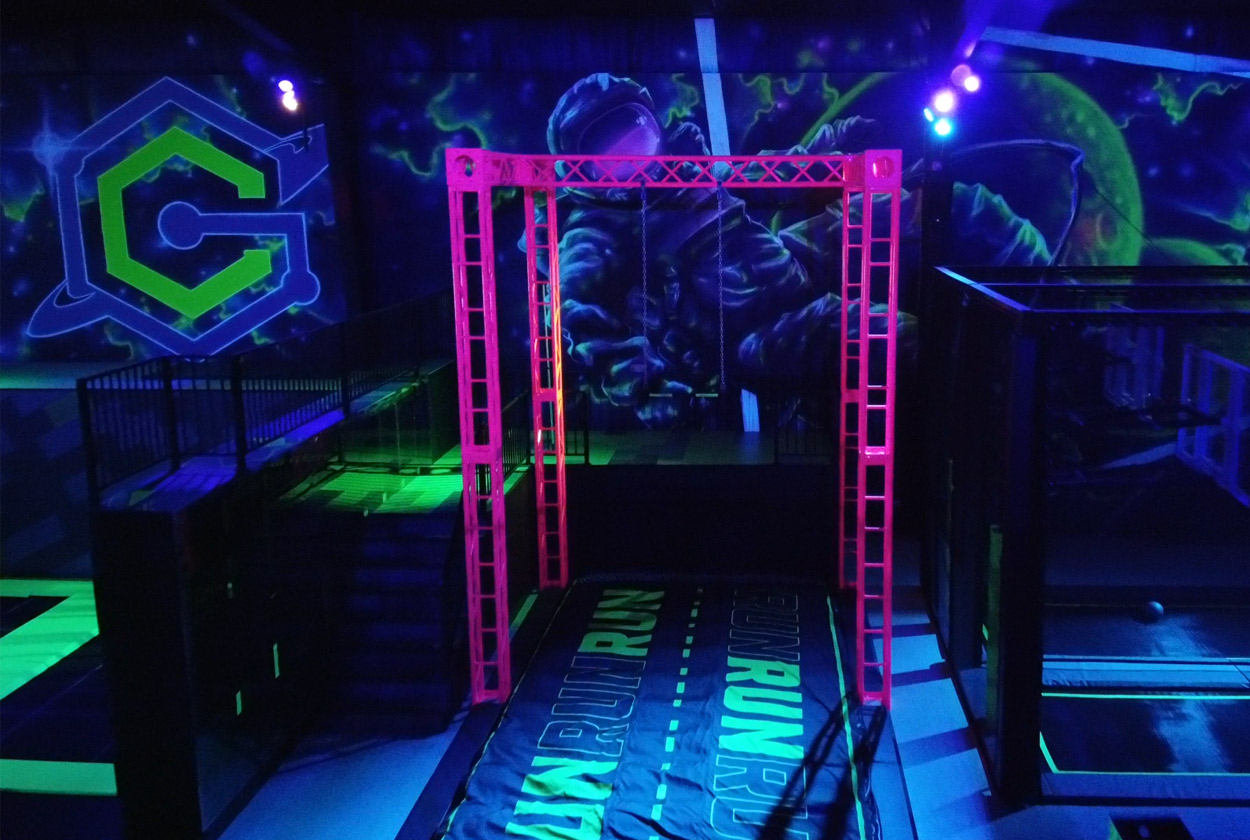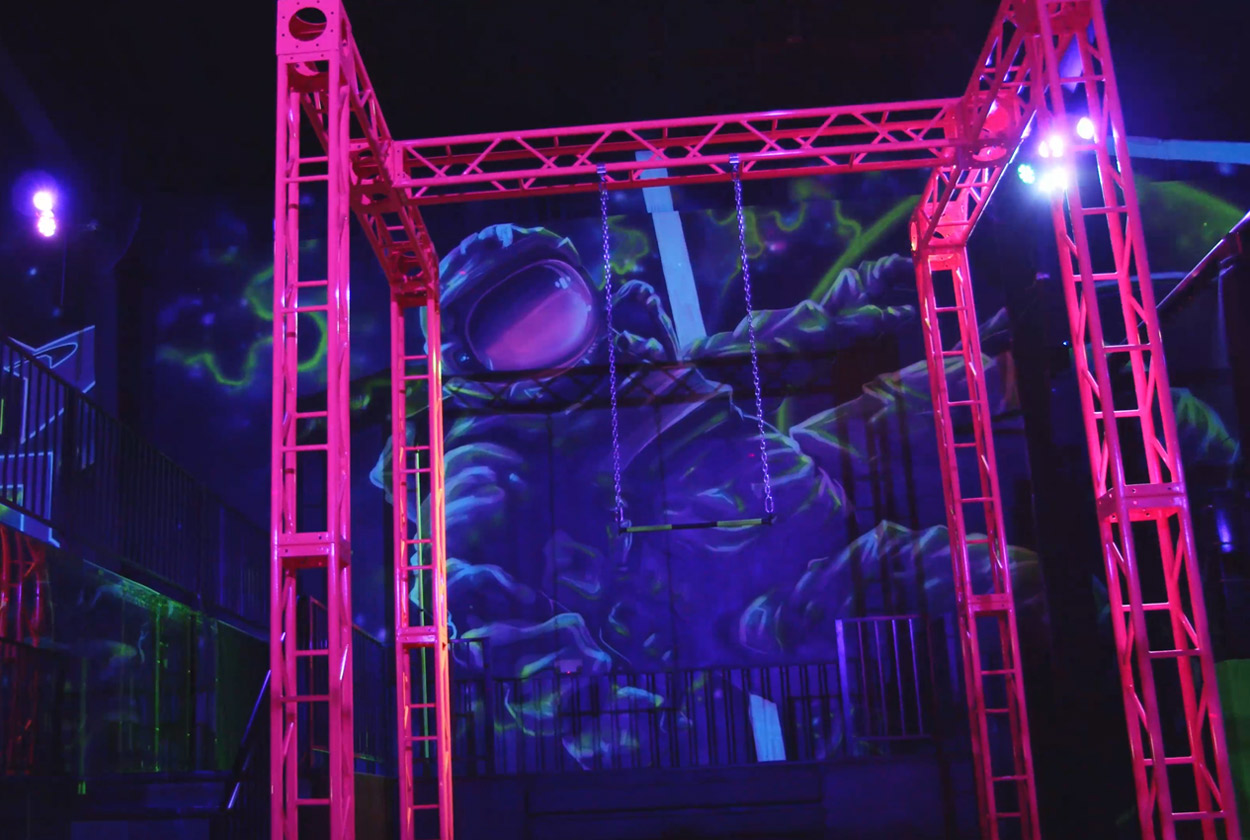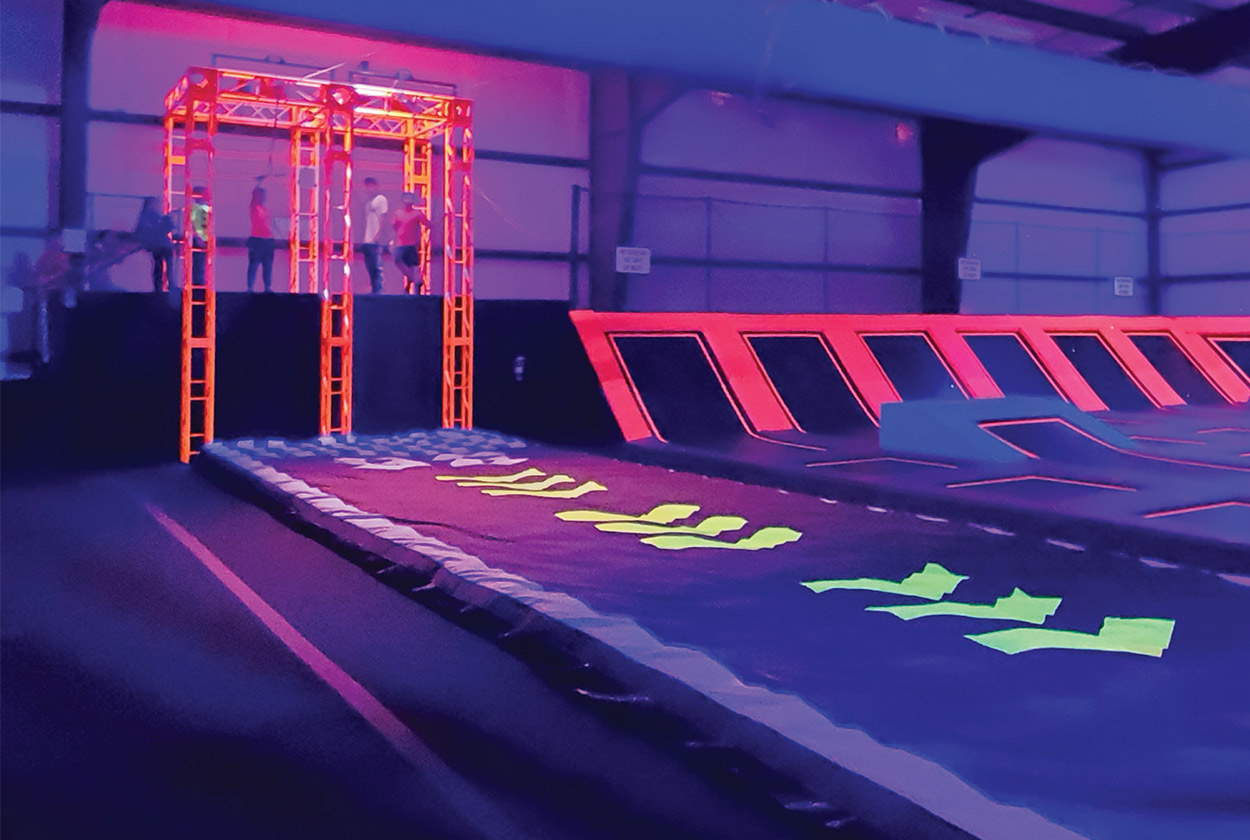 Challenge your guests with a Neon Battle Beam. The Neon Battle Beam tests participants balance on a narrow beam as they joust with Neon Battle Sticks over a foam pit or Neon Airbag. This space-efficient attraction features a steel beam wrapped in neon vinyl that produces a vibrant glow under black lights. The frame pads that surround the outside of the pit are also wrapped in a neon vinyl that glows. Our Neon Battle Beam comes with customizable Neon Battle Sticks constructed with neon vinyl and finished with hand straps illuminate under black lights.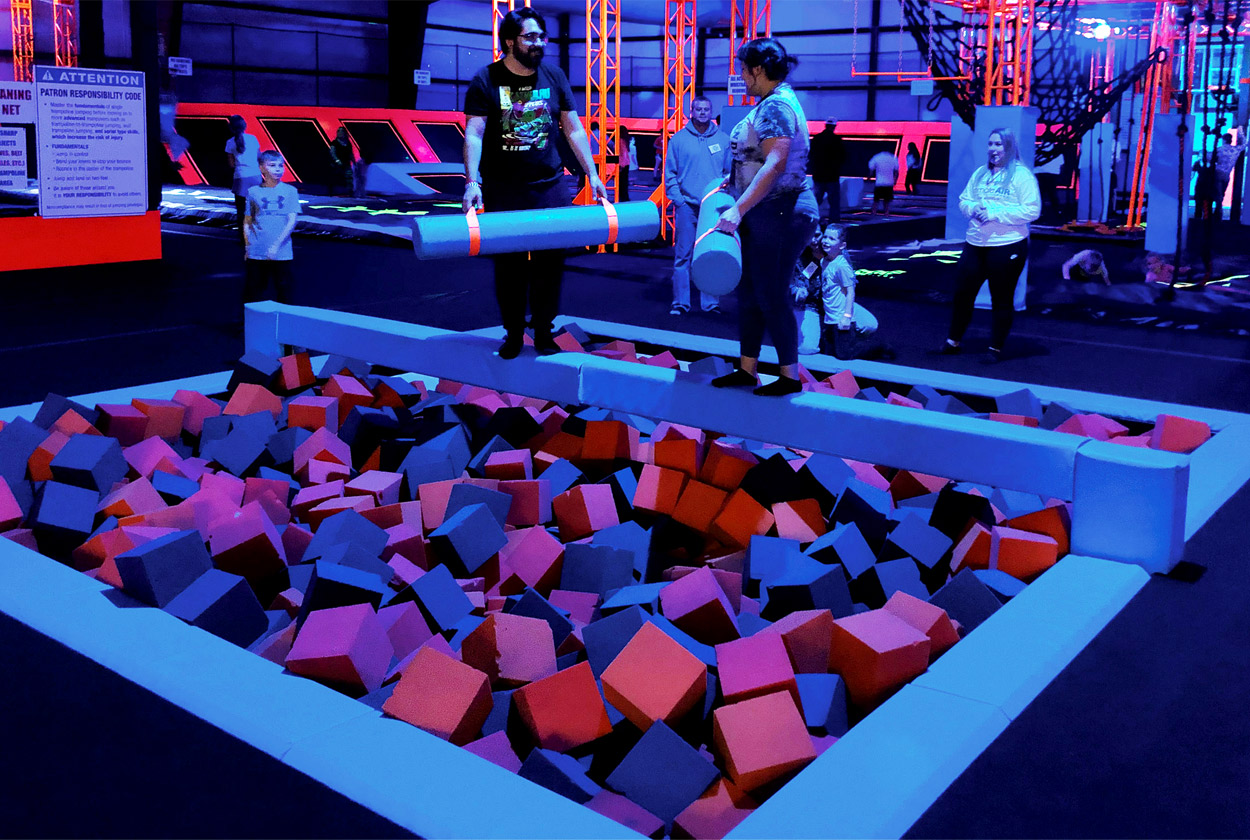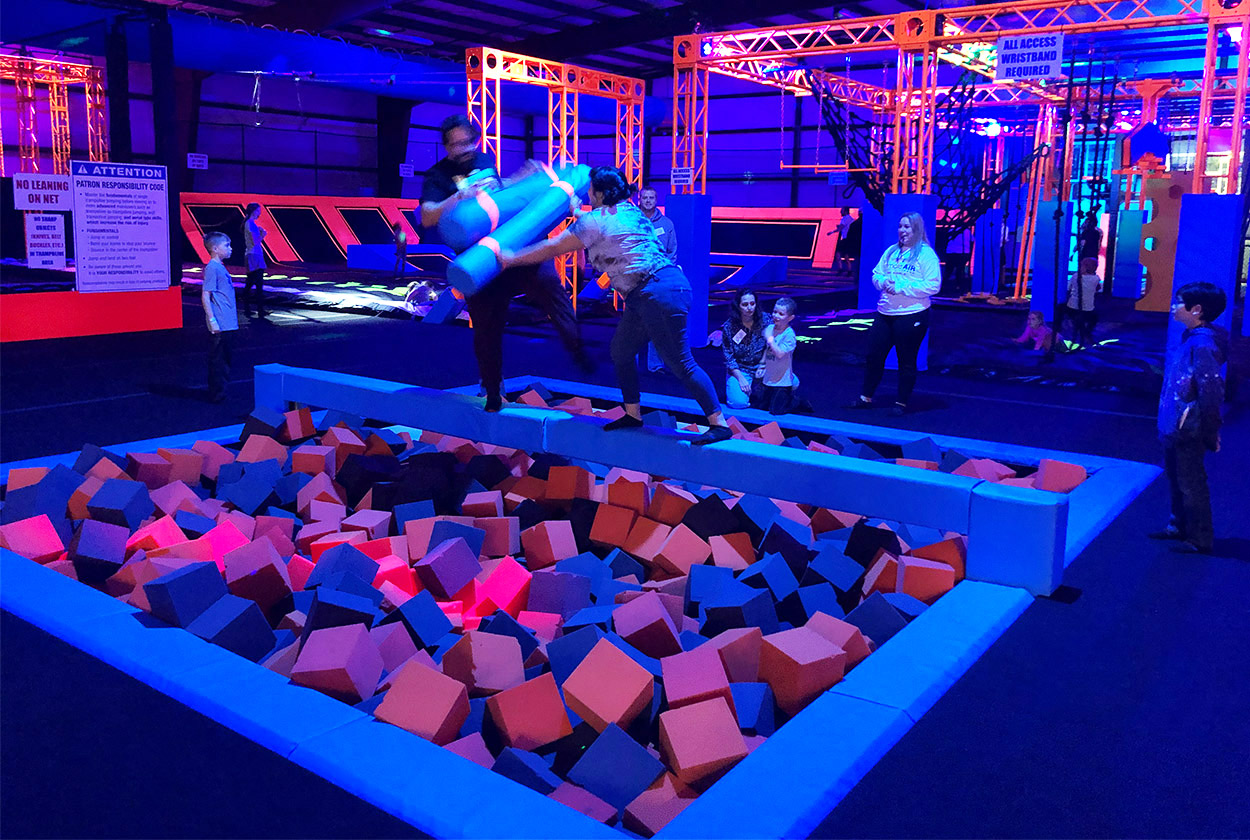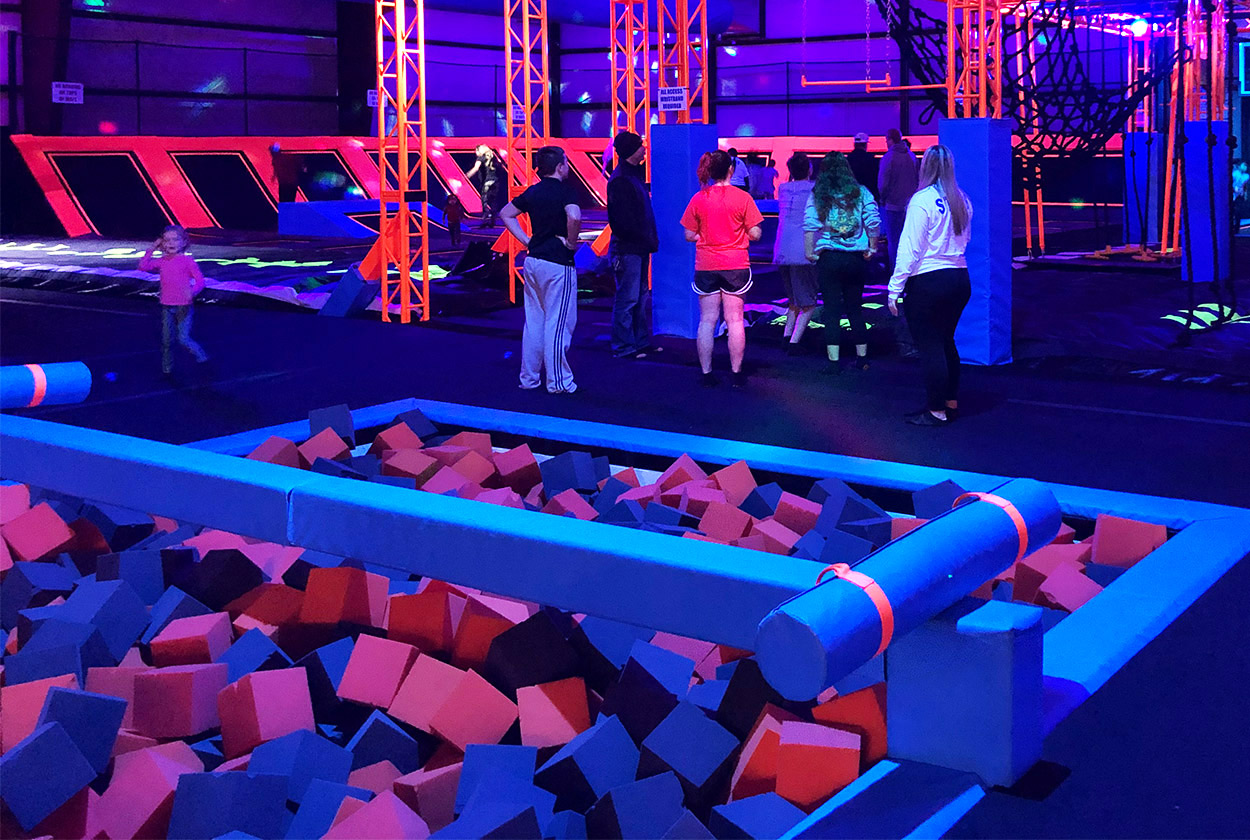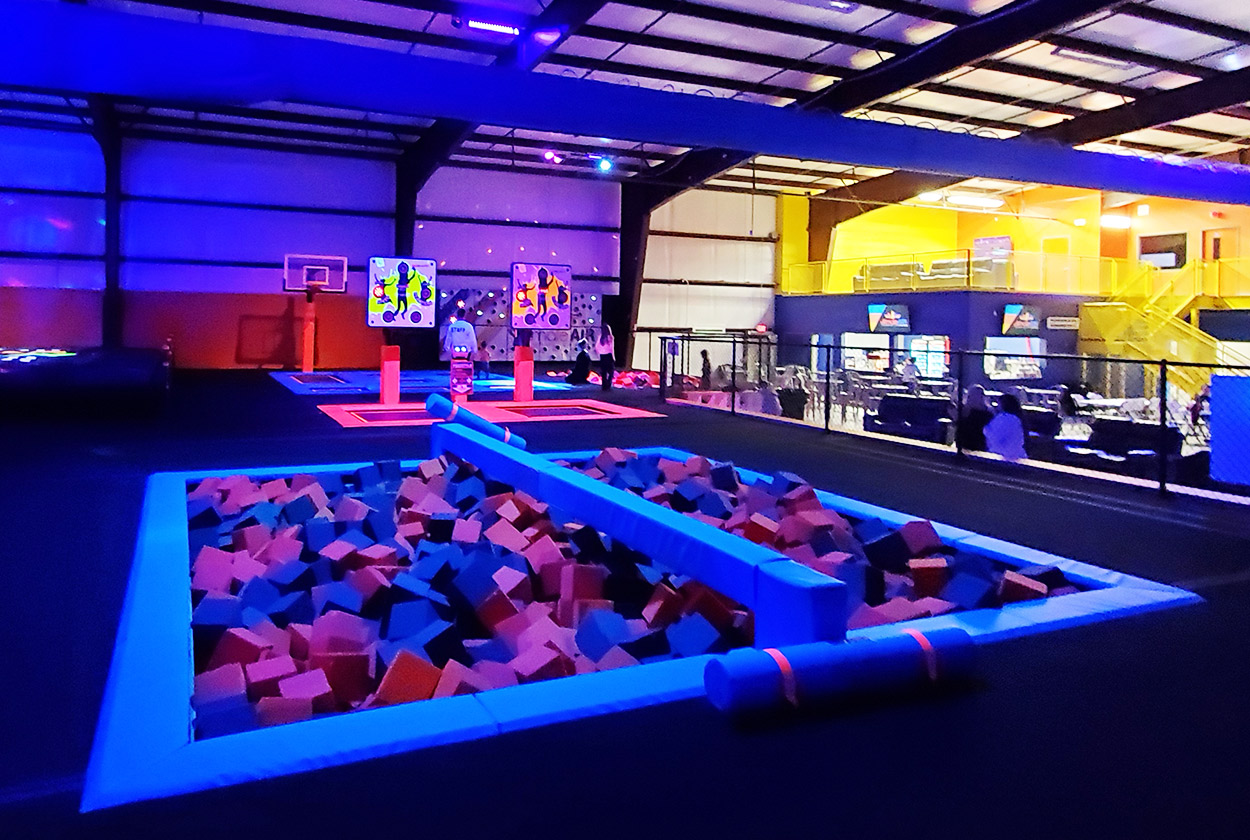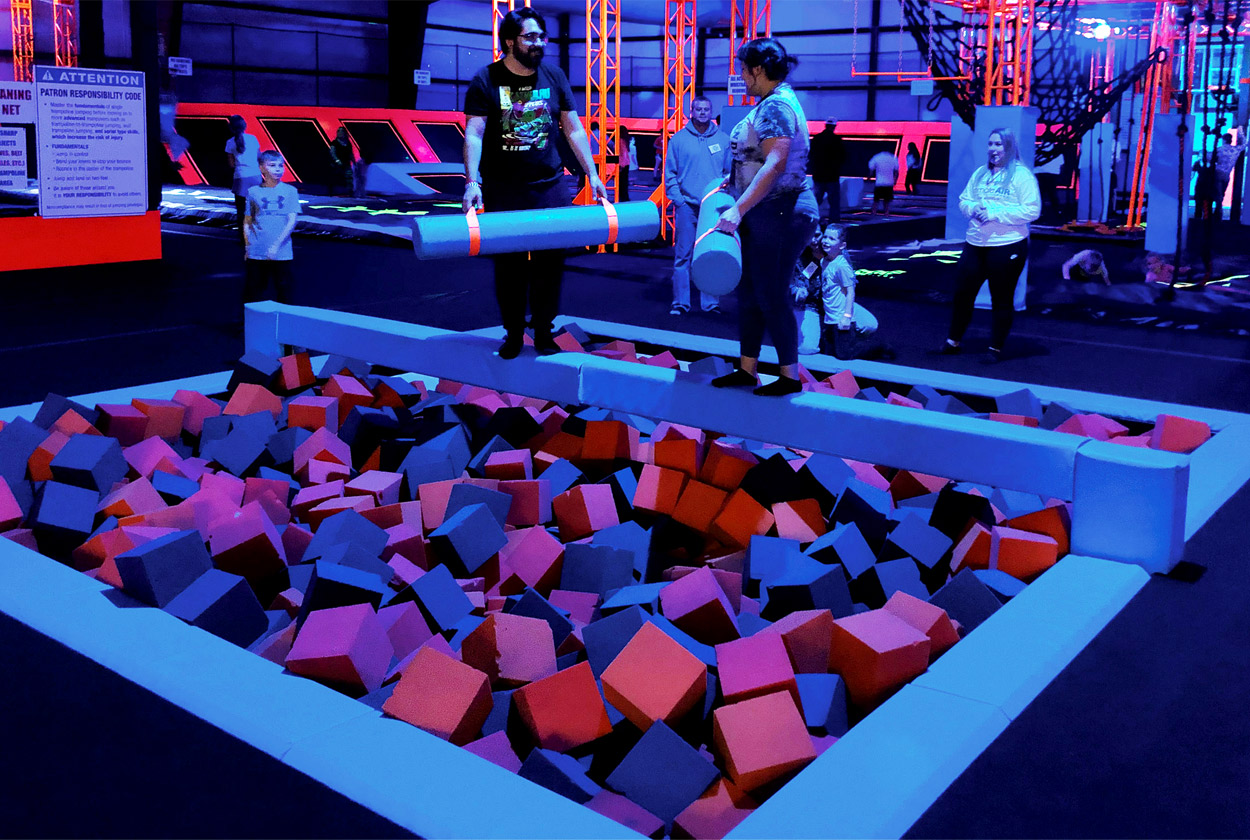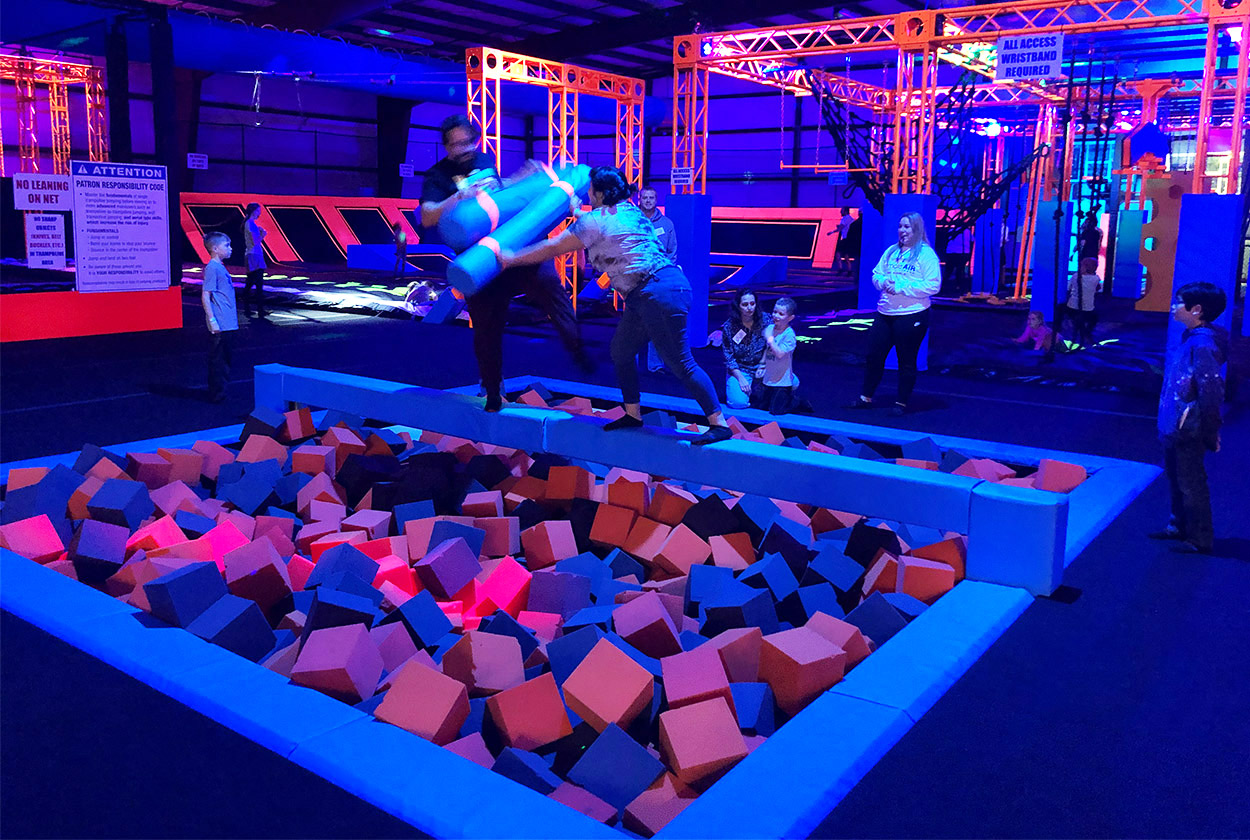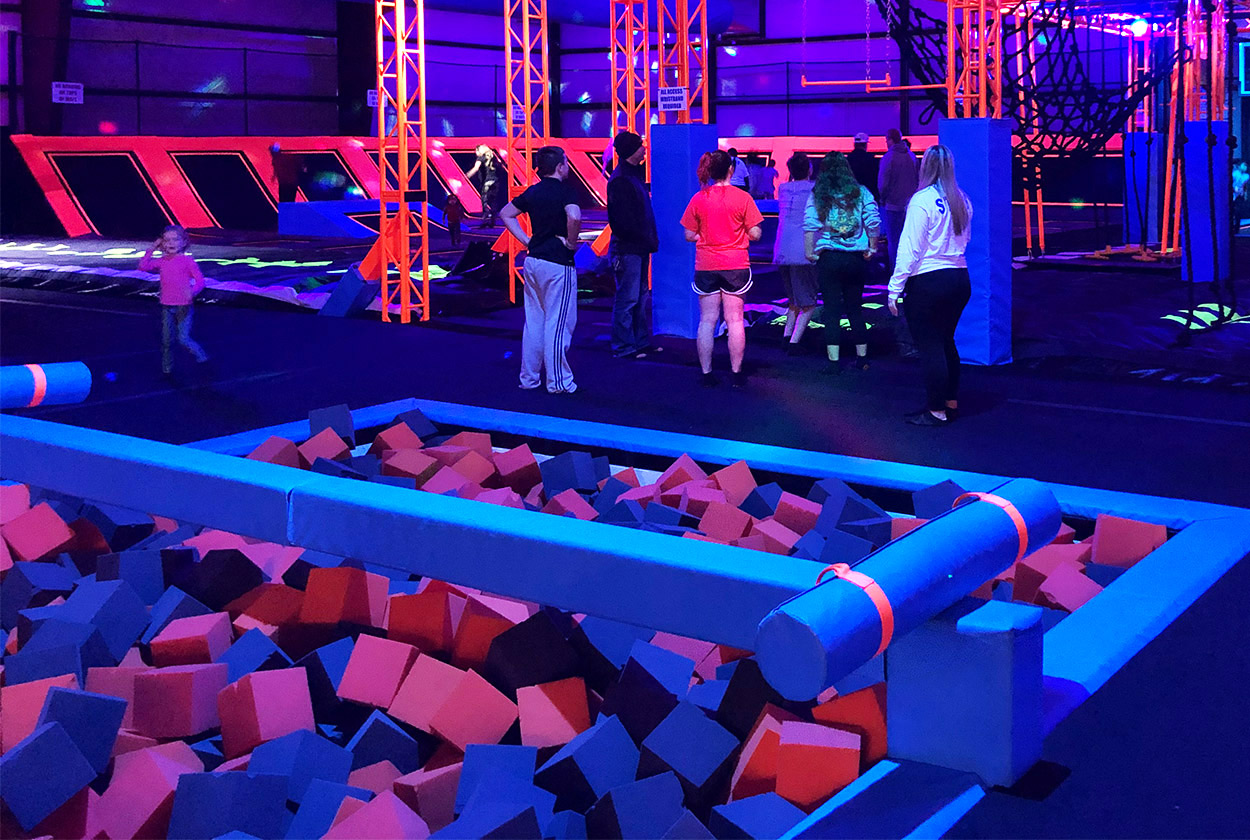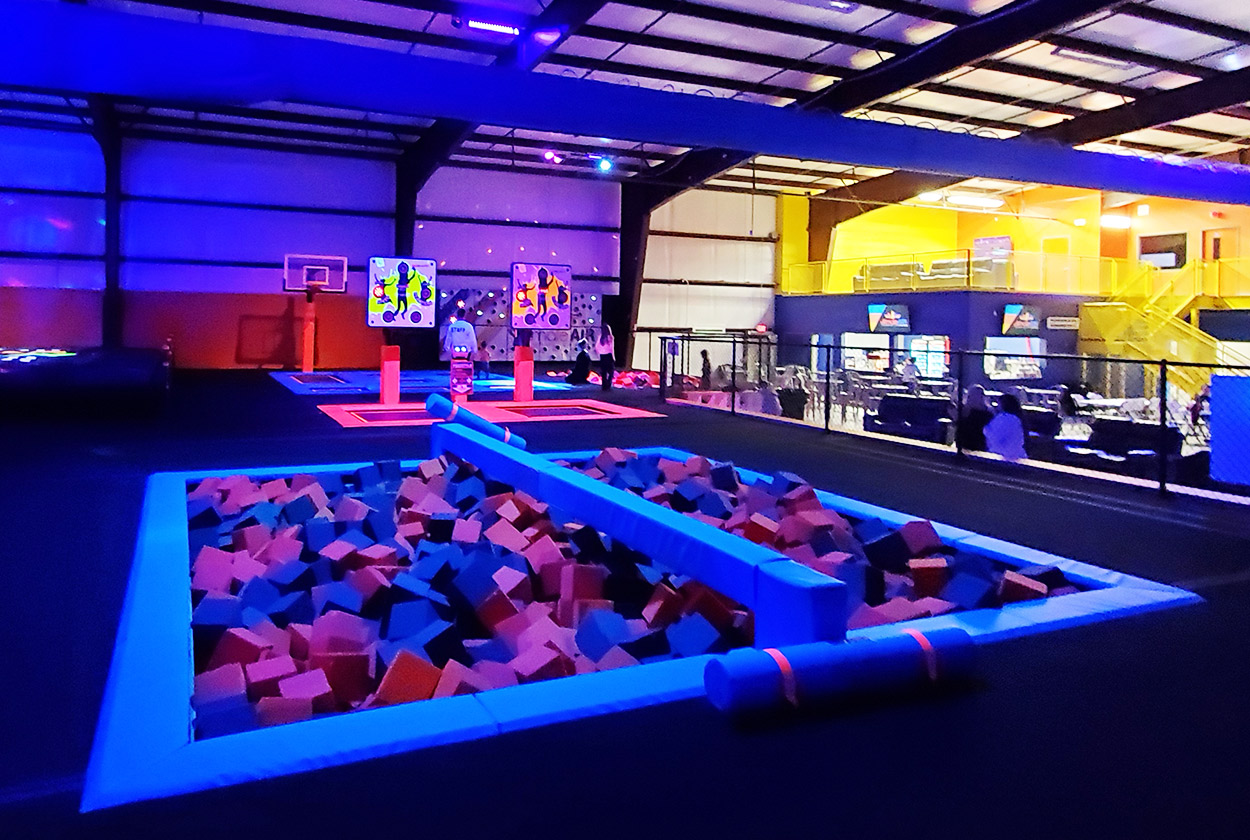 Our Neon Airbag is designed to enhance the attraction it is paired with by displaying unique graphics that compliment the color scheme and overall branding of your entertainment center. The graphics are printed with a special ink that transforms your Airbag into a glowing showpiece when exposed to black lights. Commonly paired with our Neon Ninja Course, Neon Battle Beam and Neon Aerial Attractions, the Neon Airbag provides a soft land-in area for participants. Our Airbags are also an excellent alternative to traditional foam cubes that require ongoing maintenance.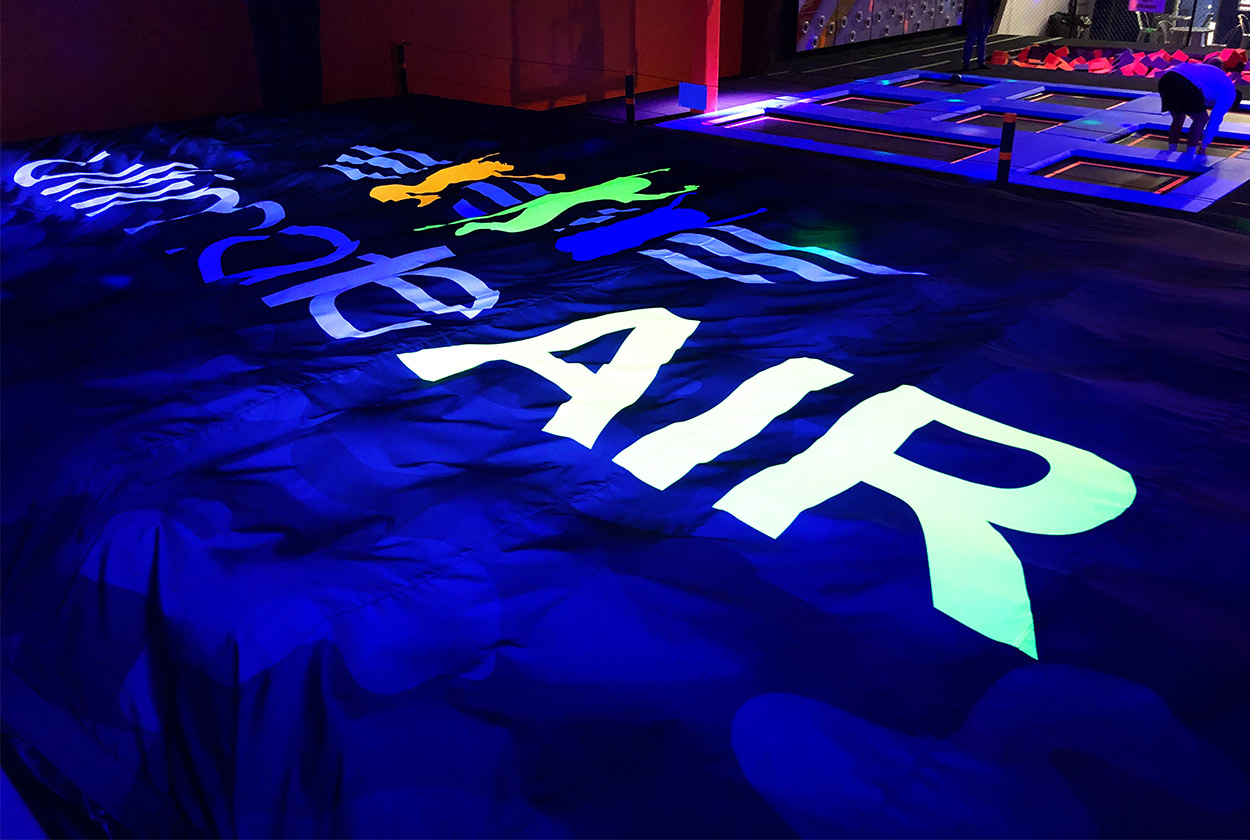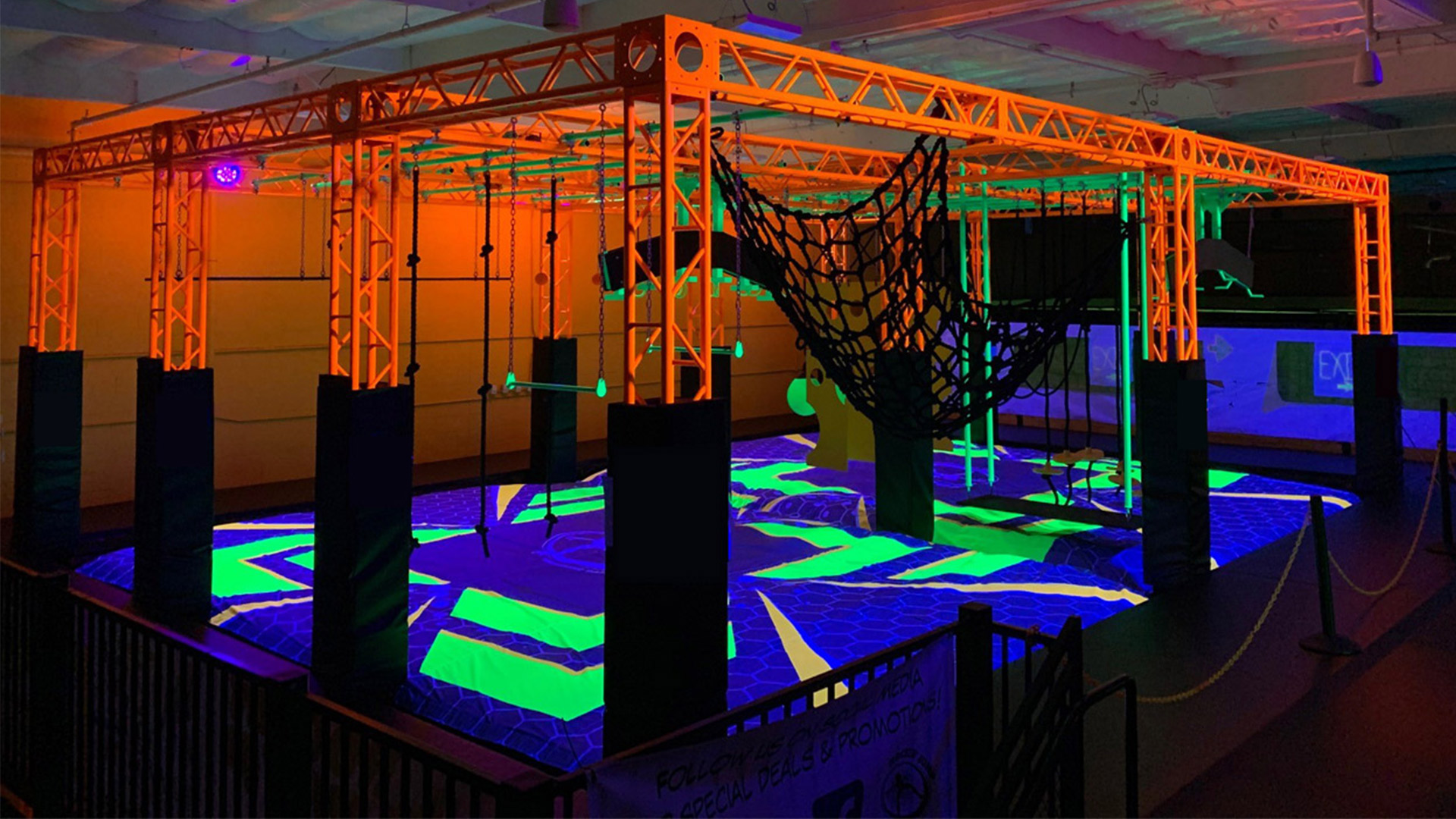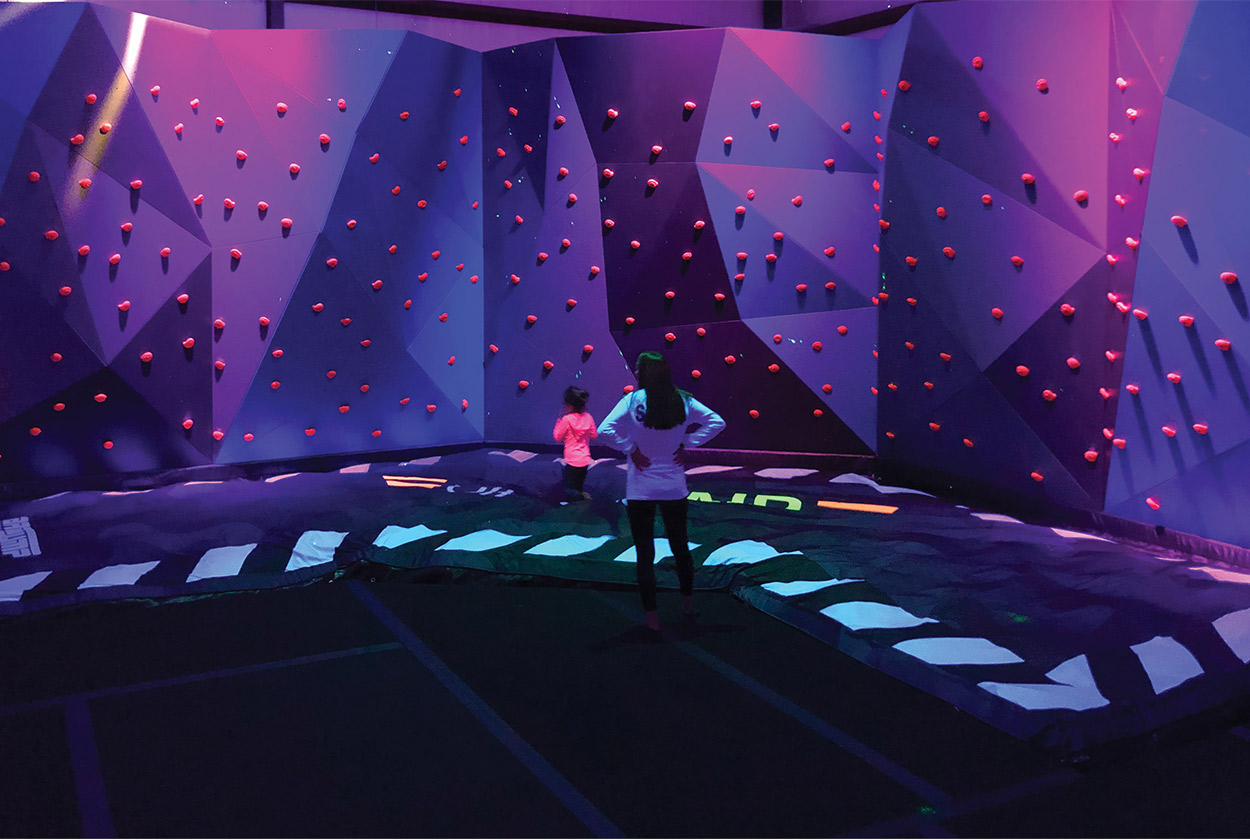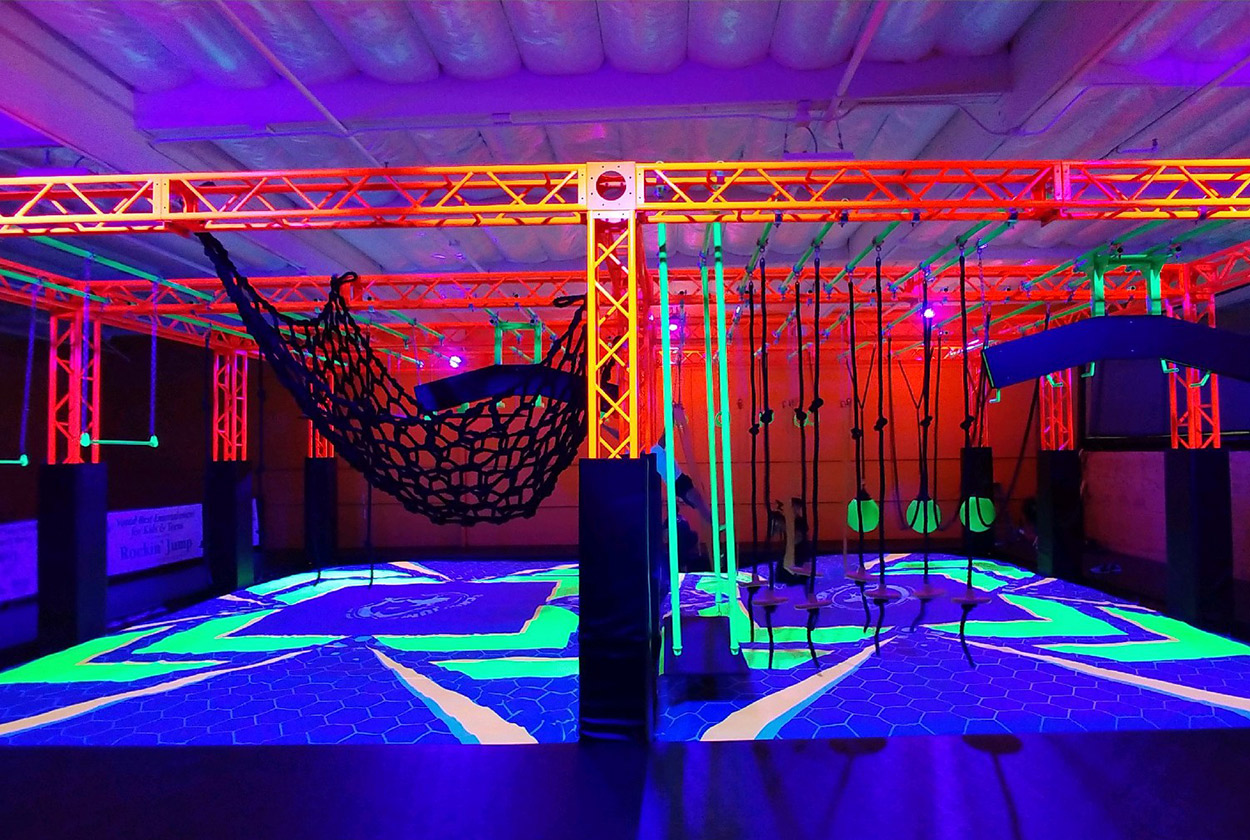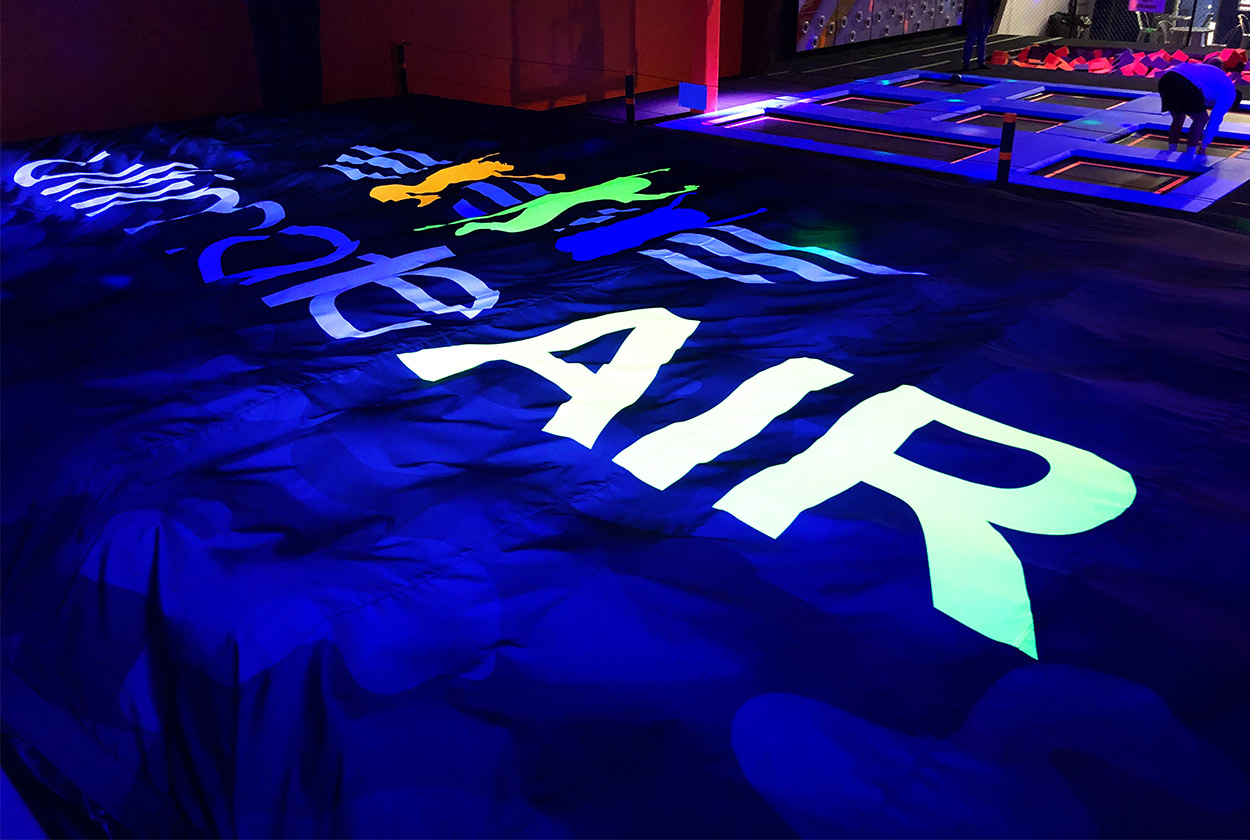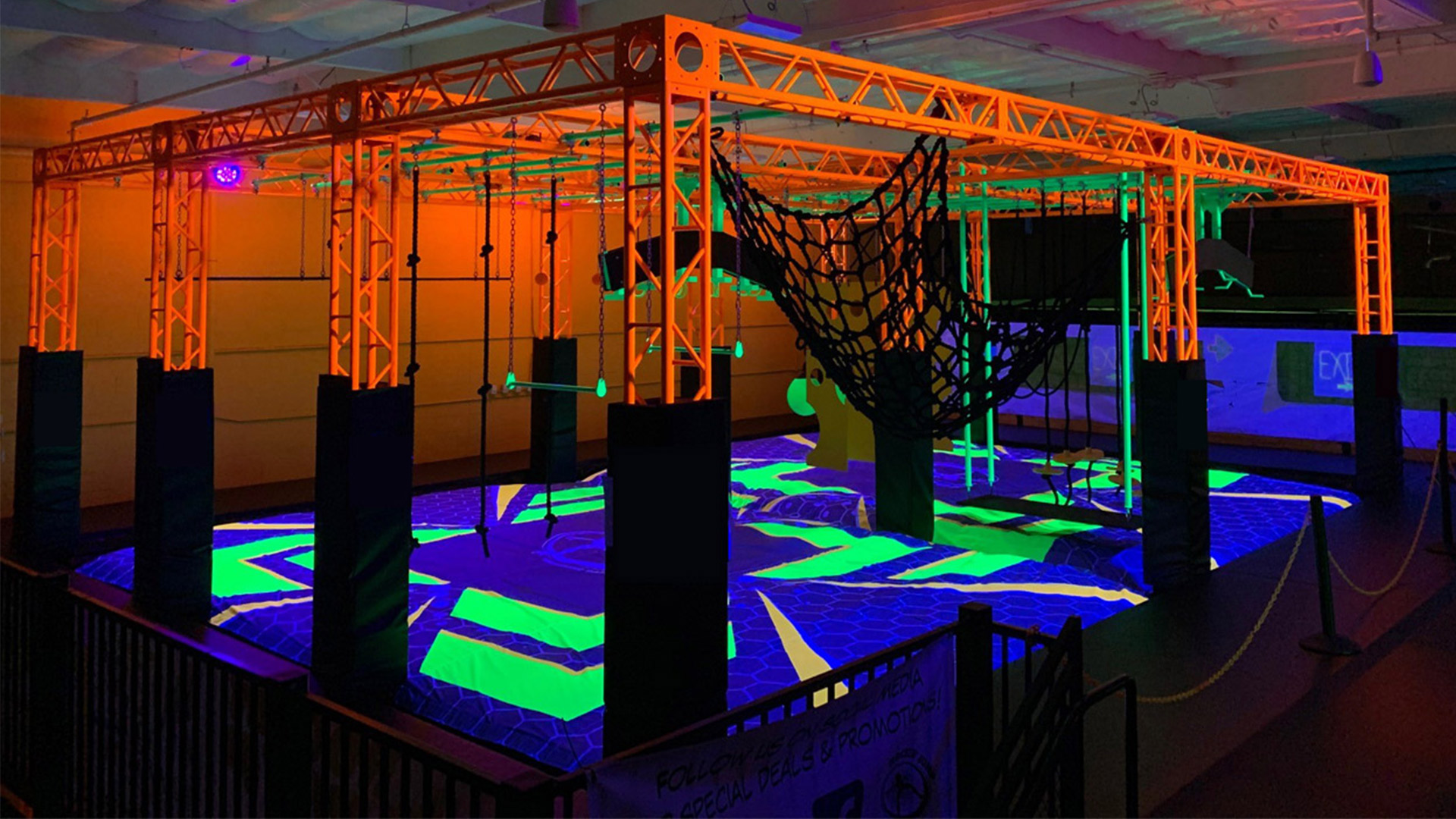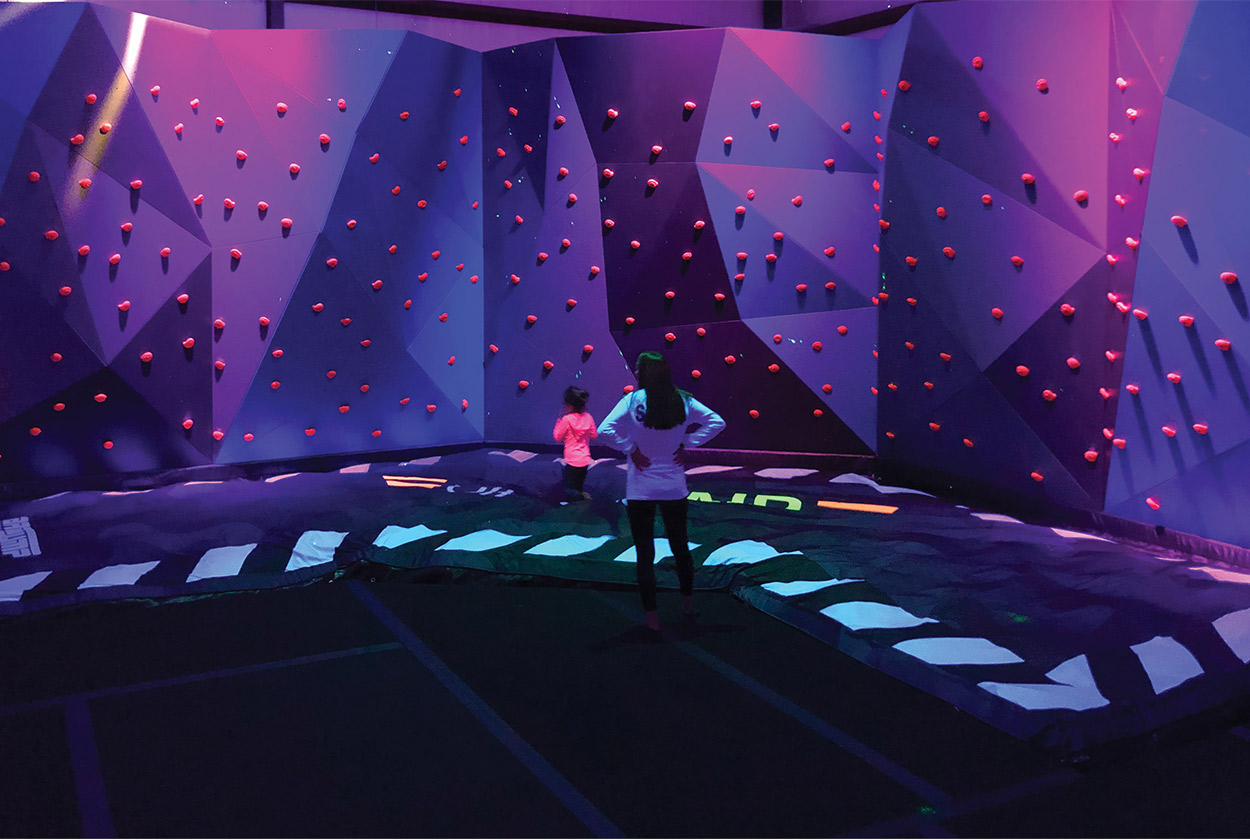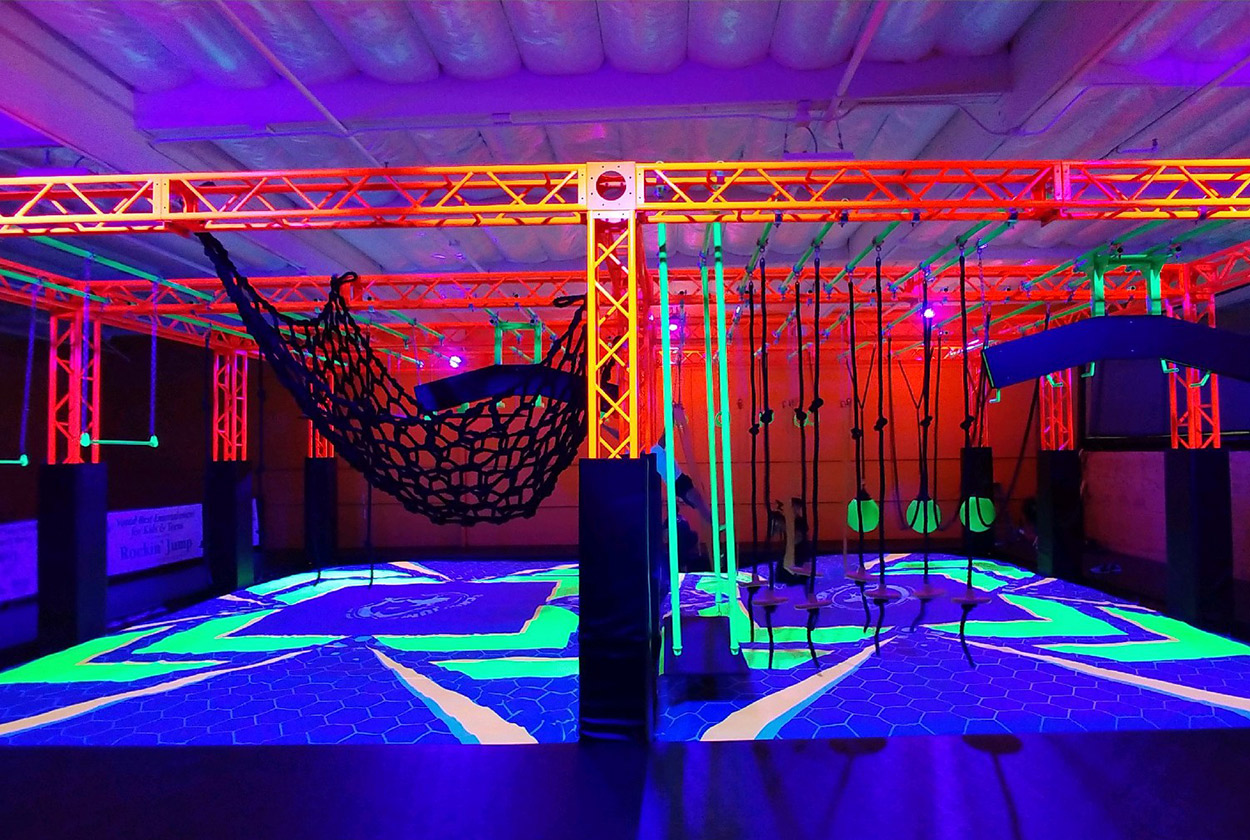 Trampoline parks are the fastest evolving venues in the family entertainment industry. A Neon Retrofit helps your existing trampoline park compete with newly built venues. Our team is often able to complete many retrofit projects in just a few days while your park remains open. Contact us today for more information about incorporating neon attractions, remodeling or updating your indoor trampoline park, and more.