American Made
Steel Truss
Our Ninja Courses are designed and manufactured in-house by Best American. They are constructed with high-quality American made steel that can be powder coated in a limitless array of colors, including a coating that gives the steel truss an aluminum look. We also offer a collection of neon powder coatings that illuminate when exposed to black lights.
Best American Trampoline Parks' Ninja Courses feature a steel truss system with removable element bars that allow you to easily change out obstacles. These courses can be paired with a customizable Airbag beneath the structure that provides a soft-landing zone for participants or at ground level with premium grade foam landing pads. Our Ninja Courses are tailor-made for your entertainment center and are designed to accommodate all ages and skill levels.
Every Ninja Course we produce is tailor-made to meet the needs of your adventure park. The foundation of our Ninja Course is an American made steel truss that is 2.5x stronger than the traditional aluminum structures used on similar courses. Airbags that display intriguing graphics or custom-designed floor pads provide a consistent landing surface for challengers that attempt the course. All of our Ninja Courses come with premium grade column pads and a truss system that can be powder coated in almost any color imaginable, including a selection of neon coatings that glow under black lights.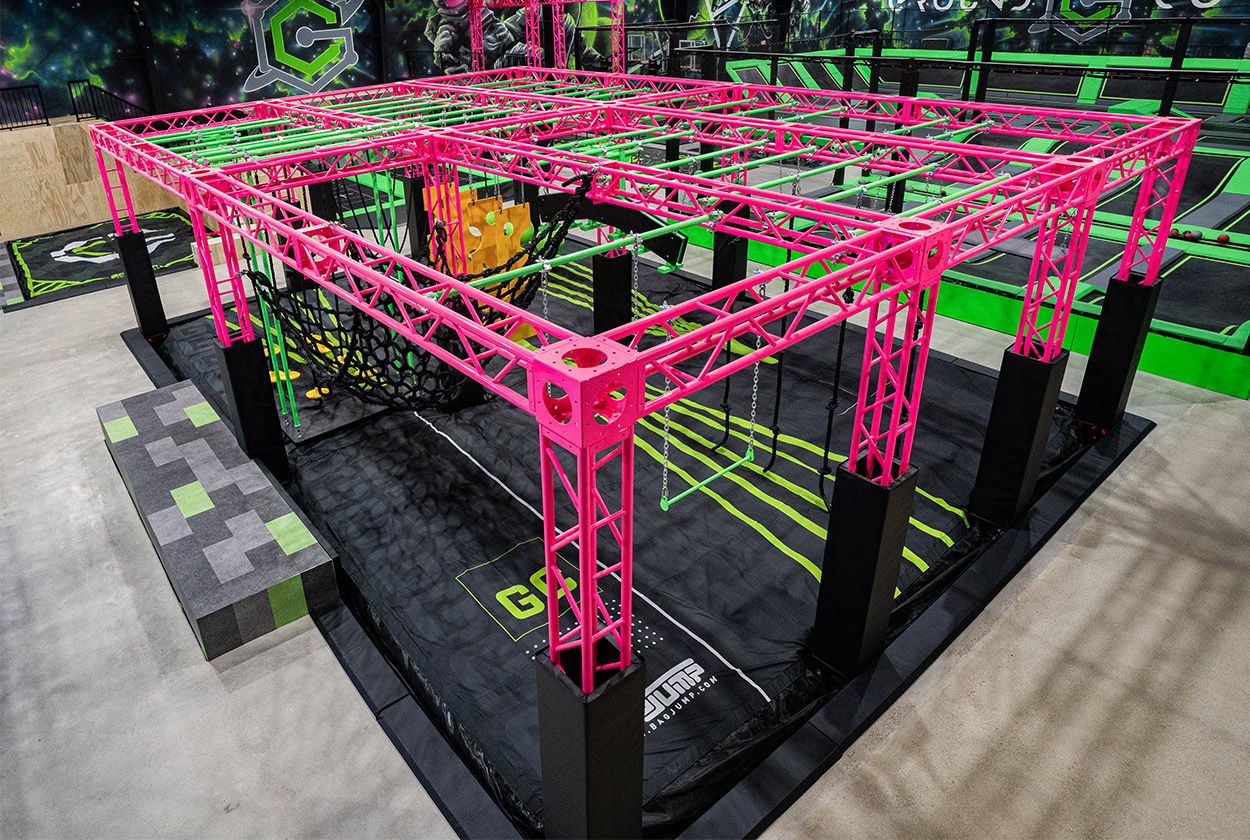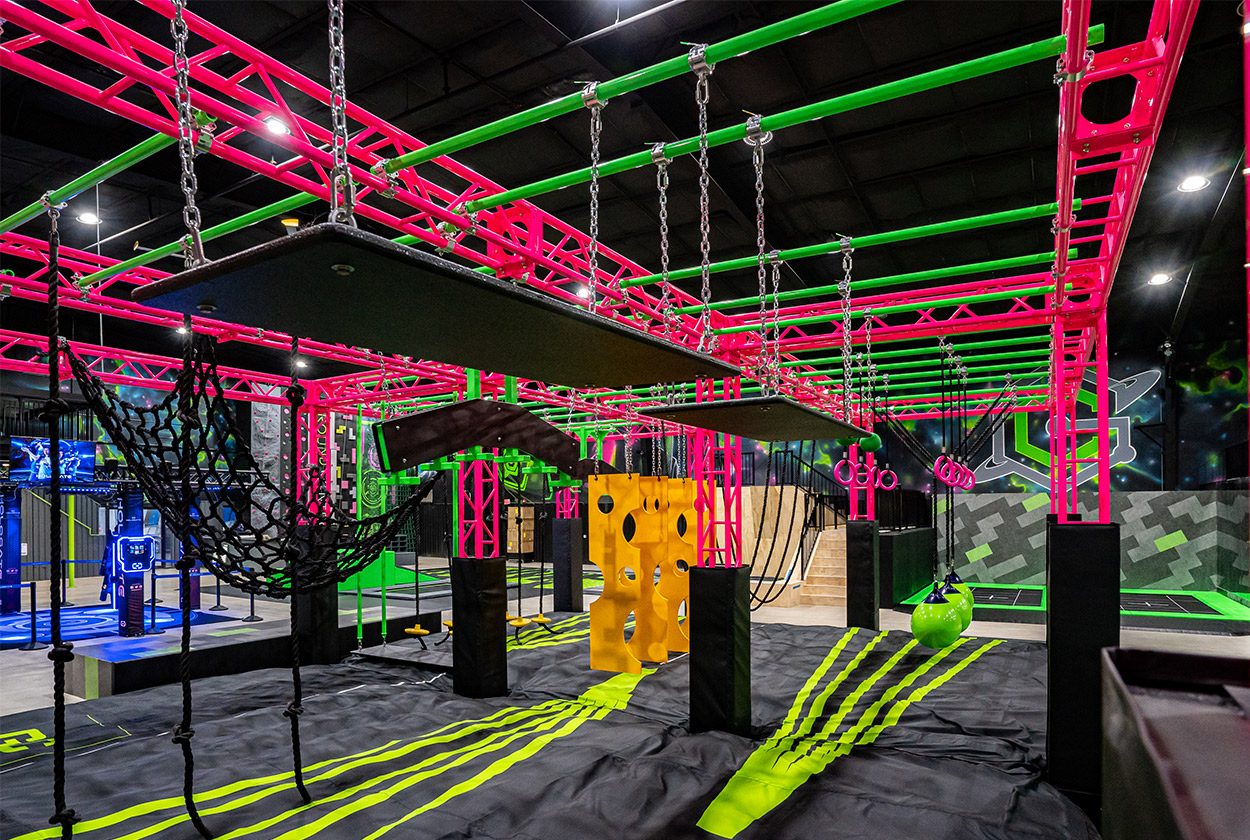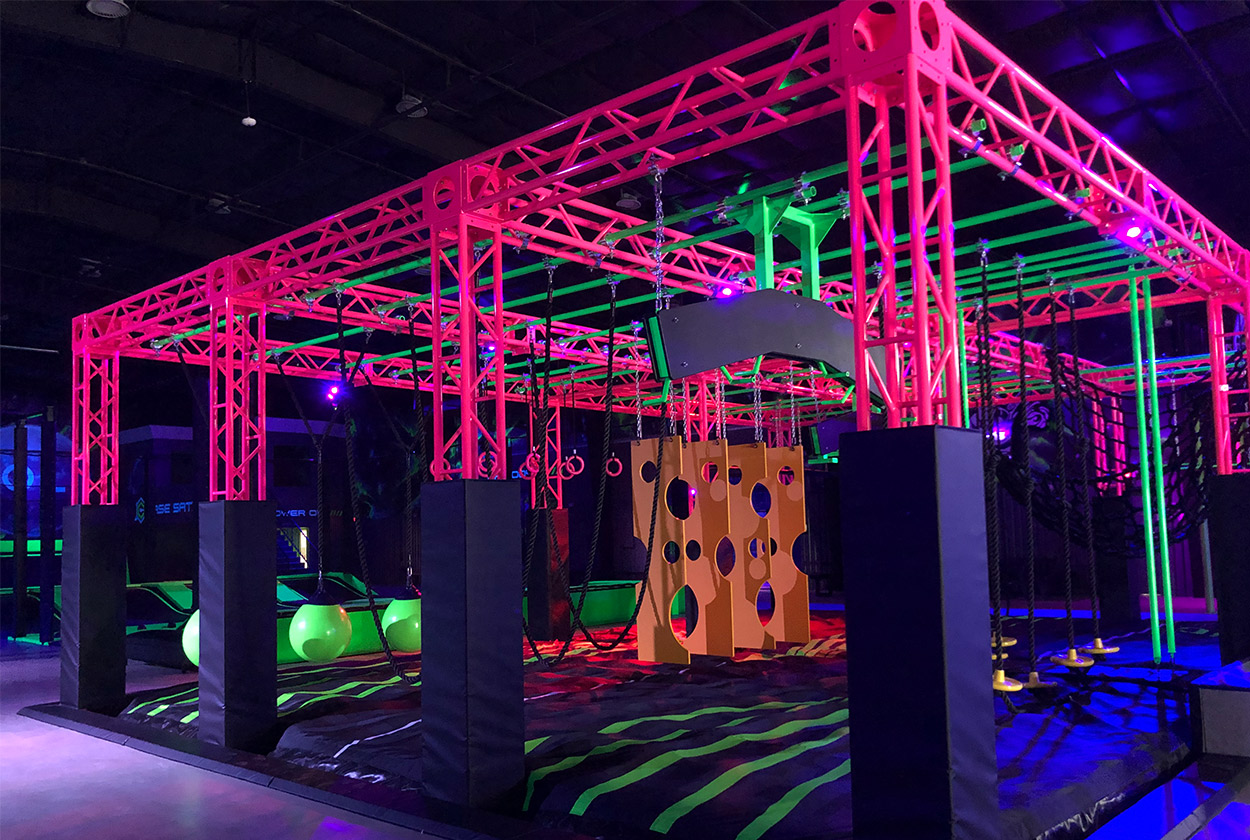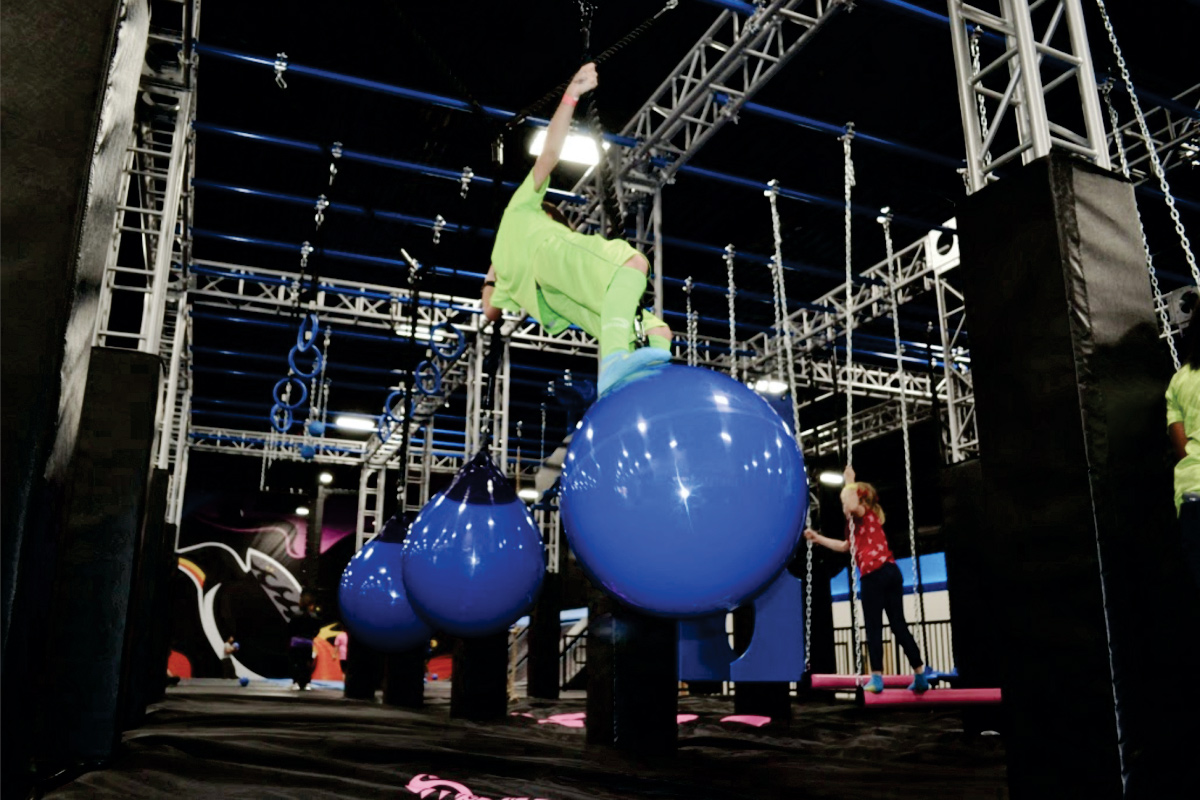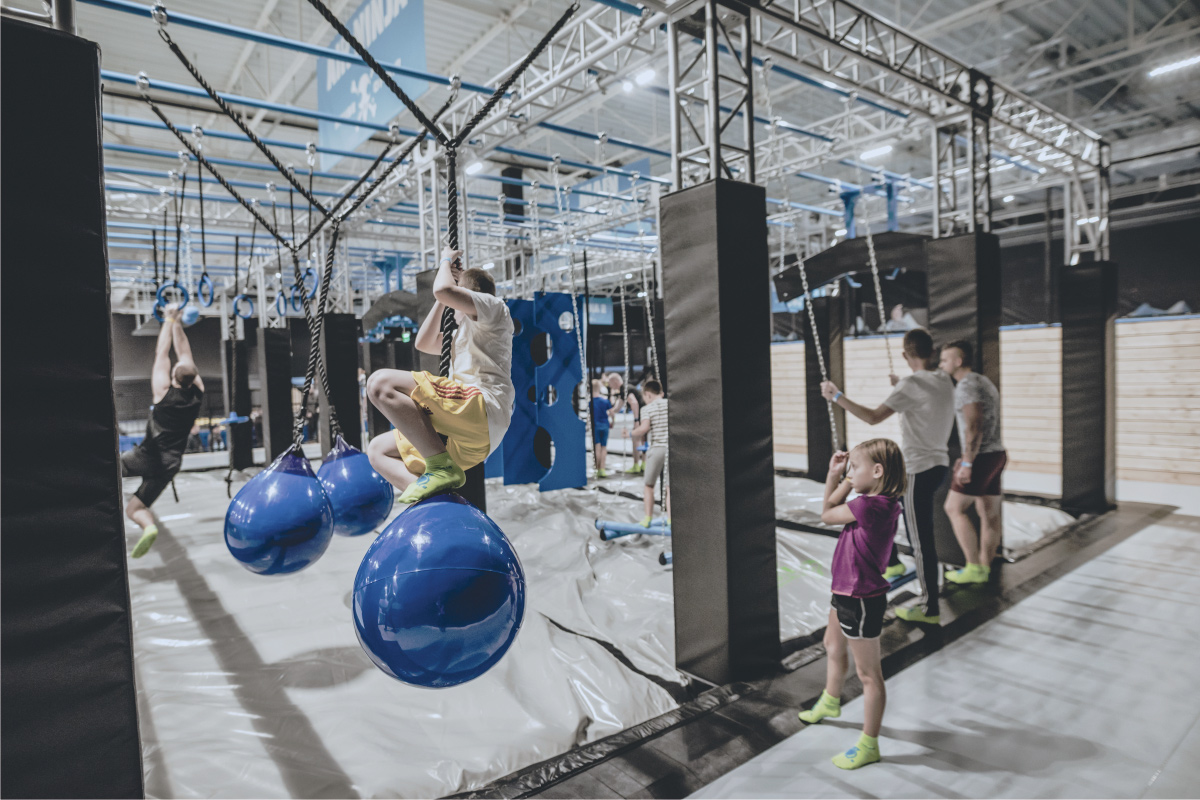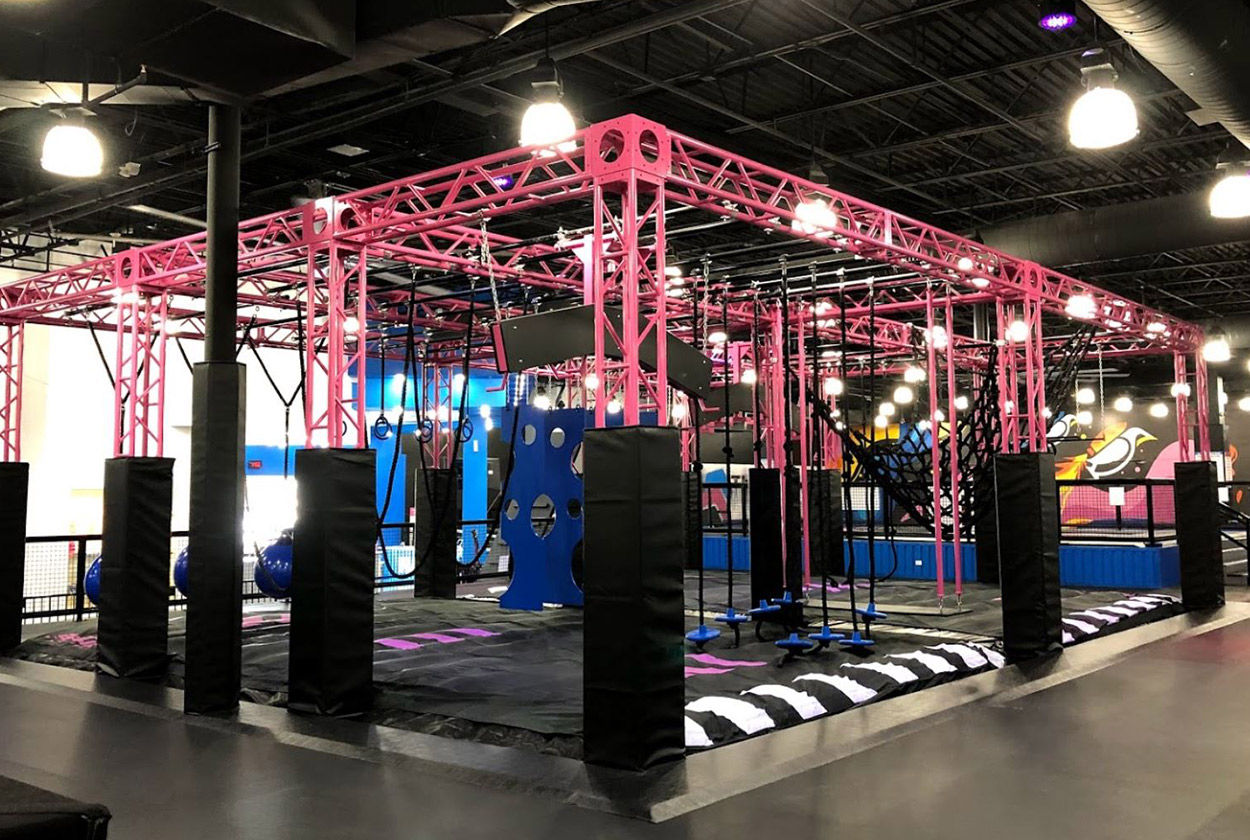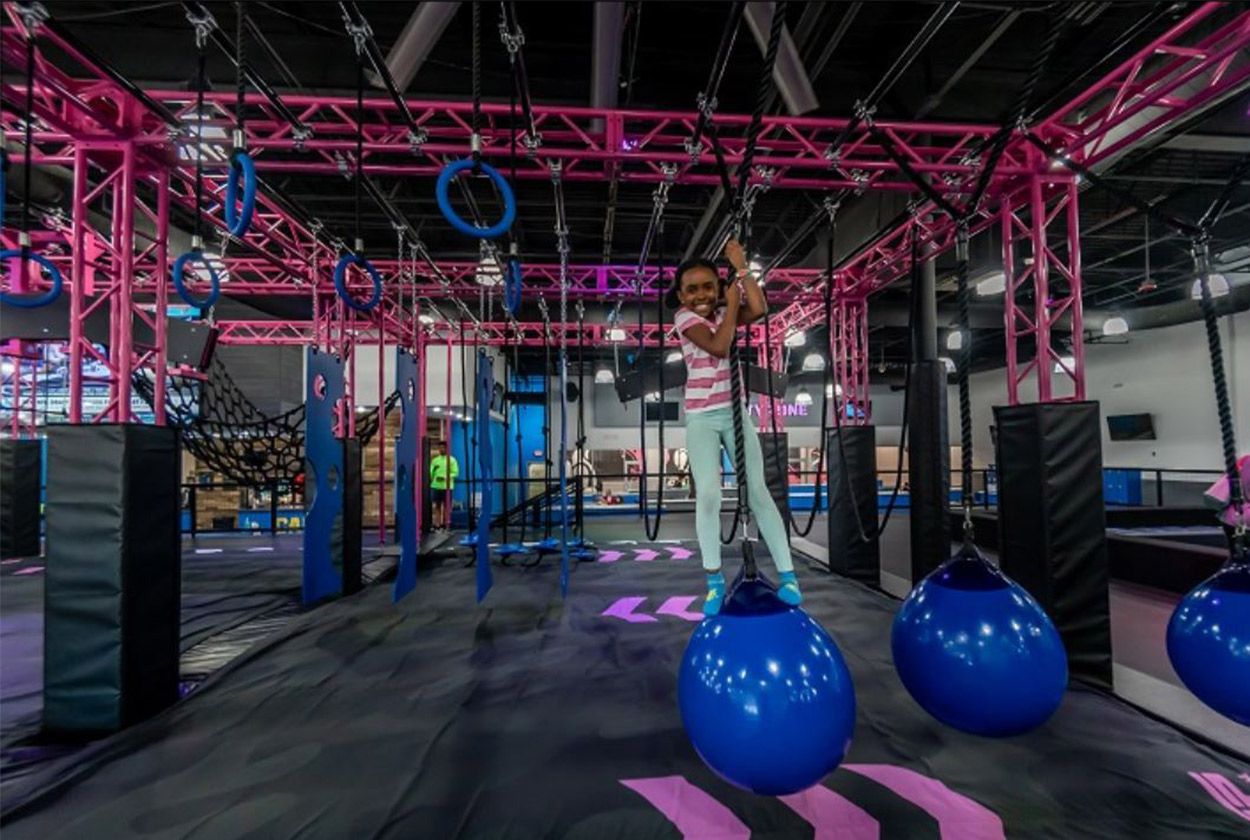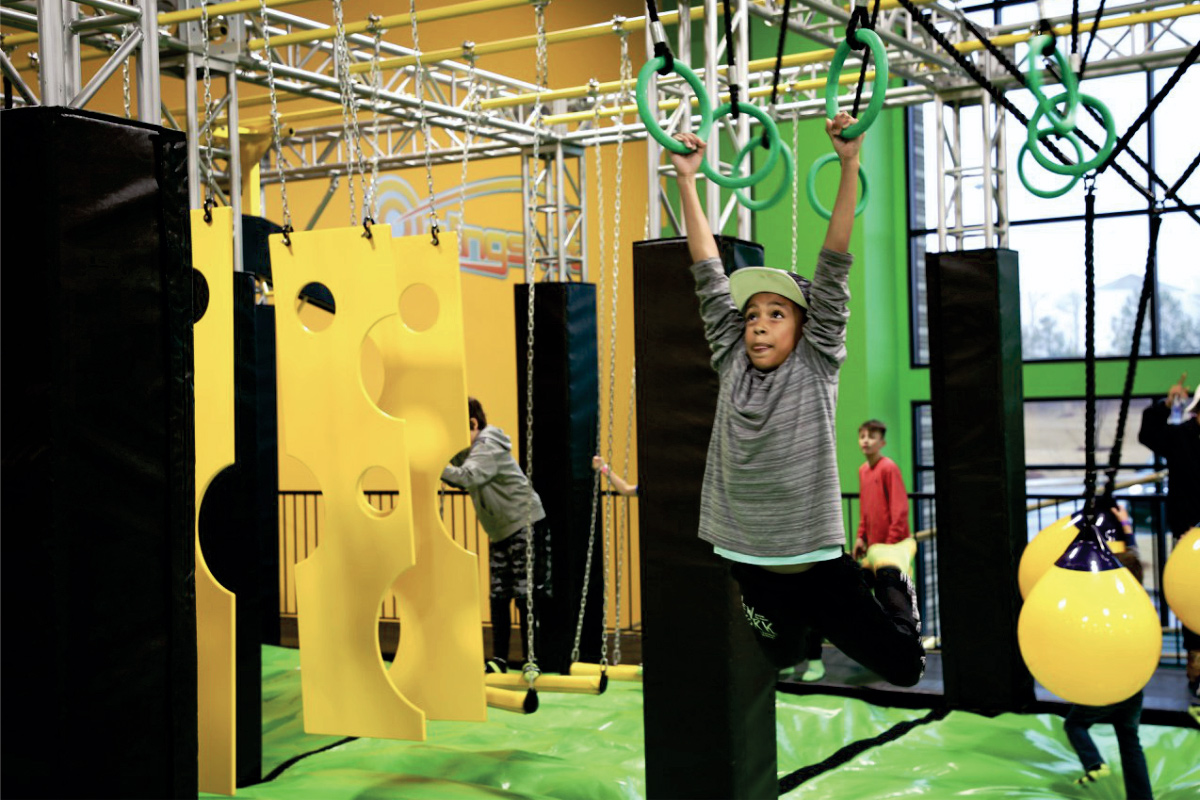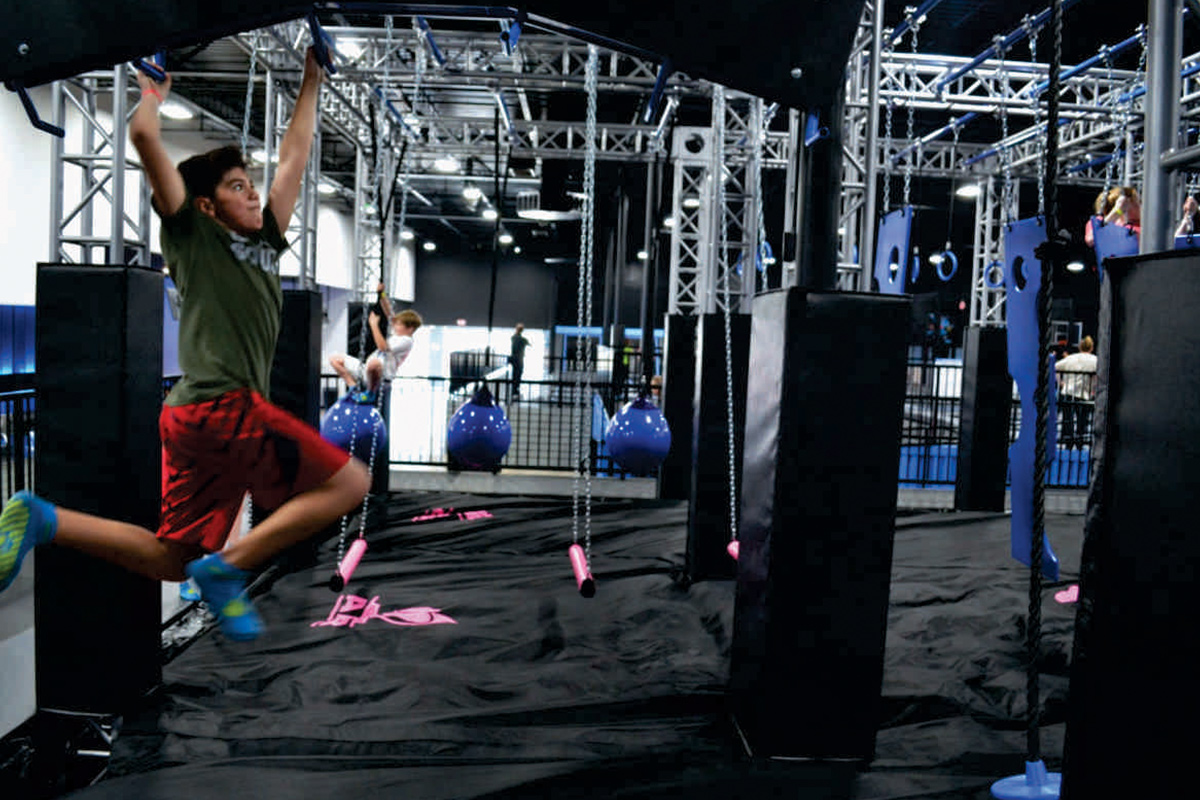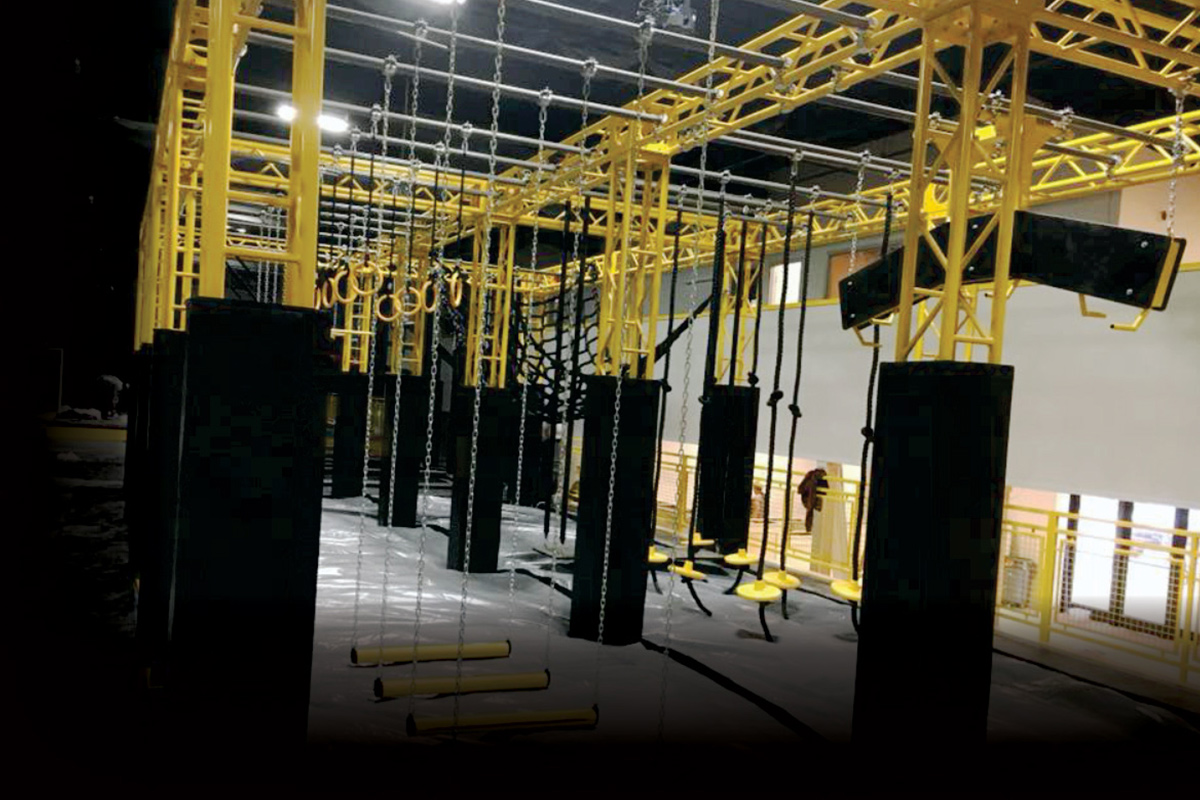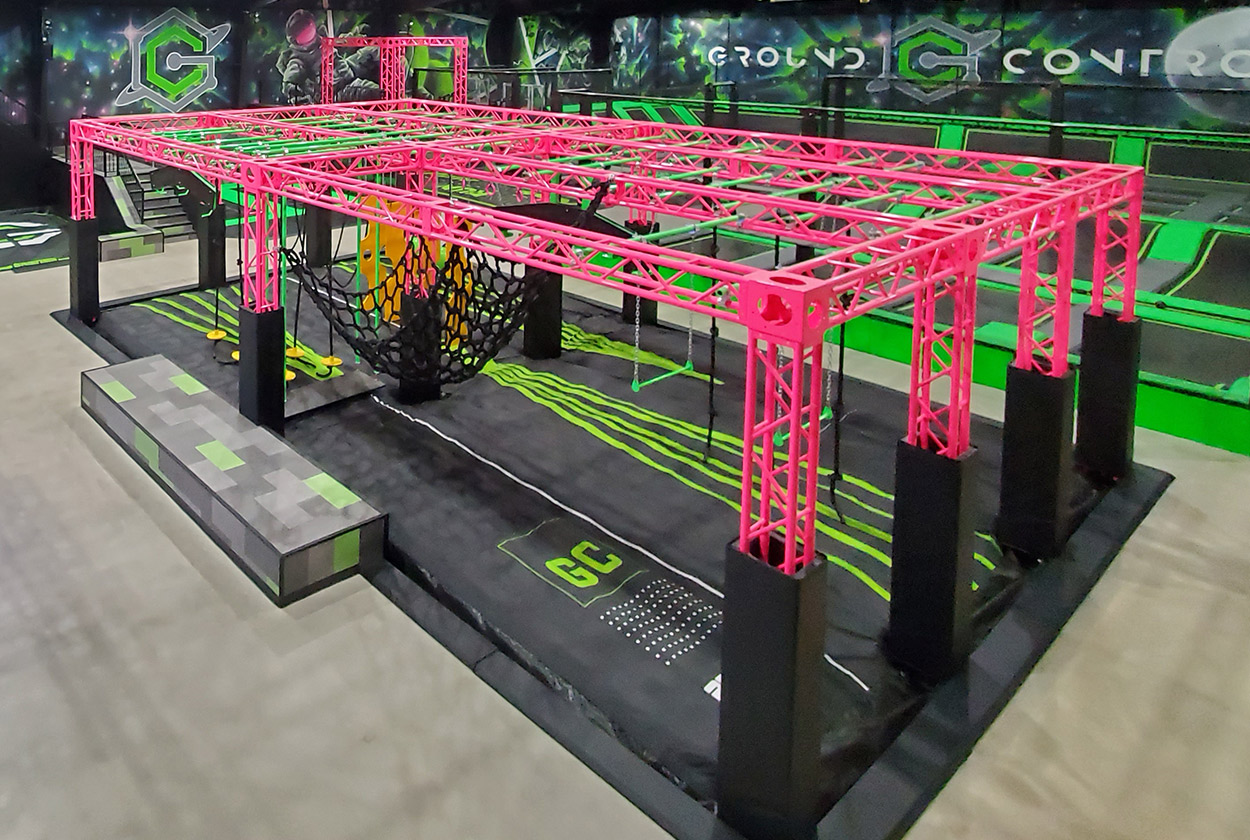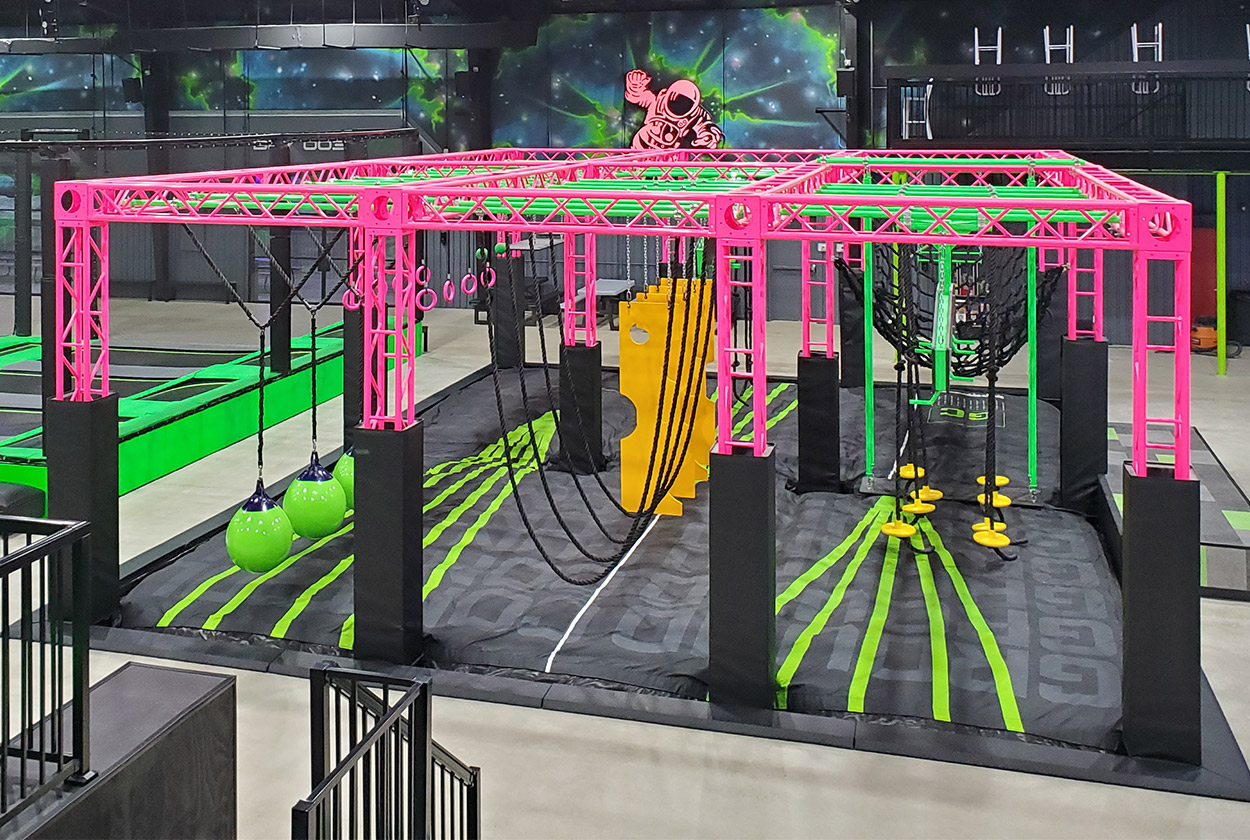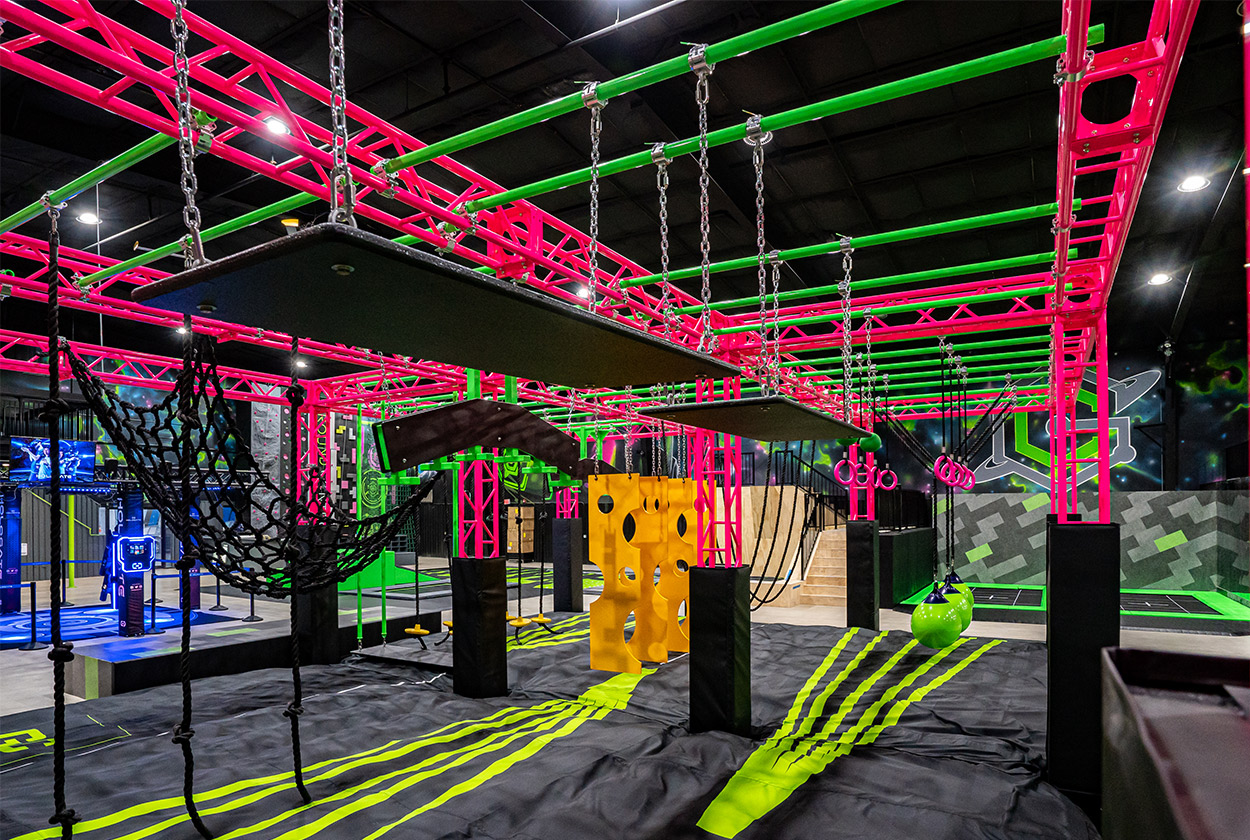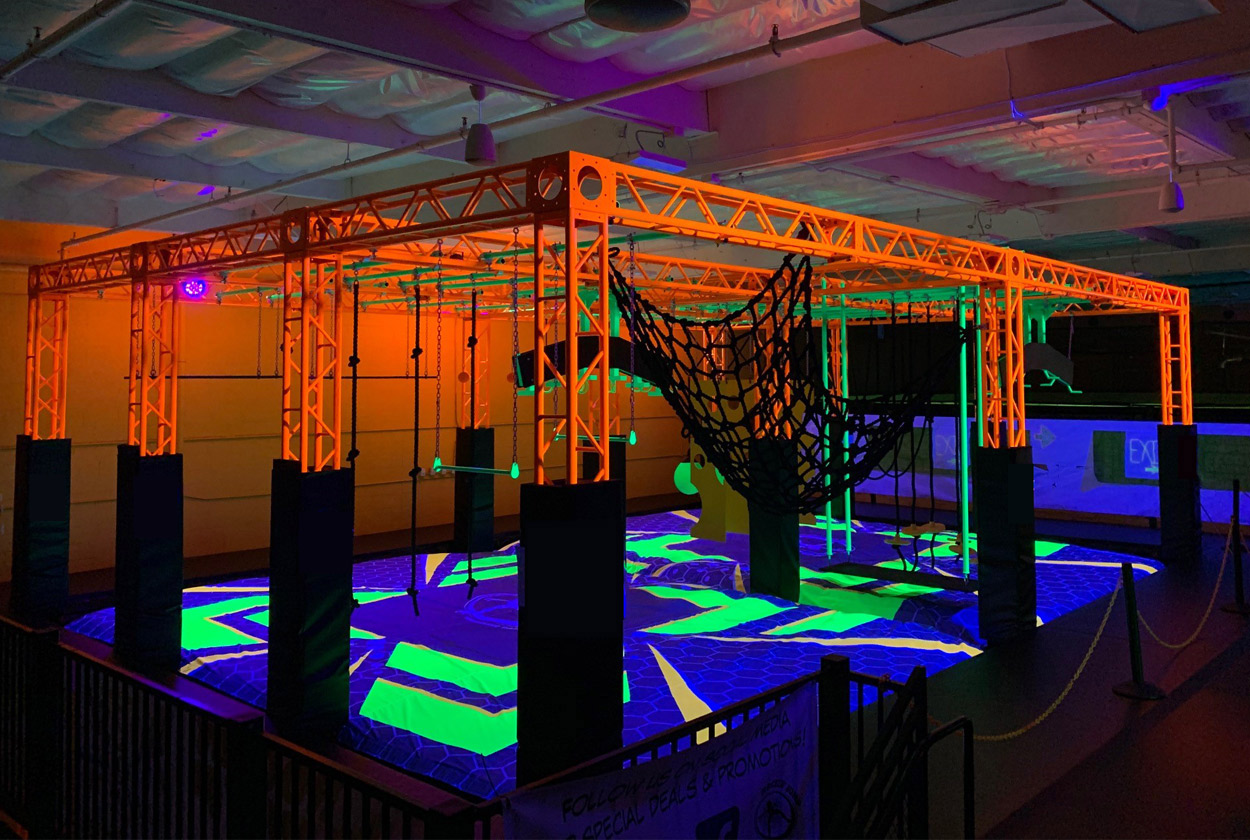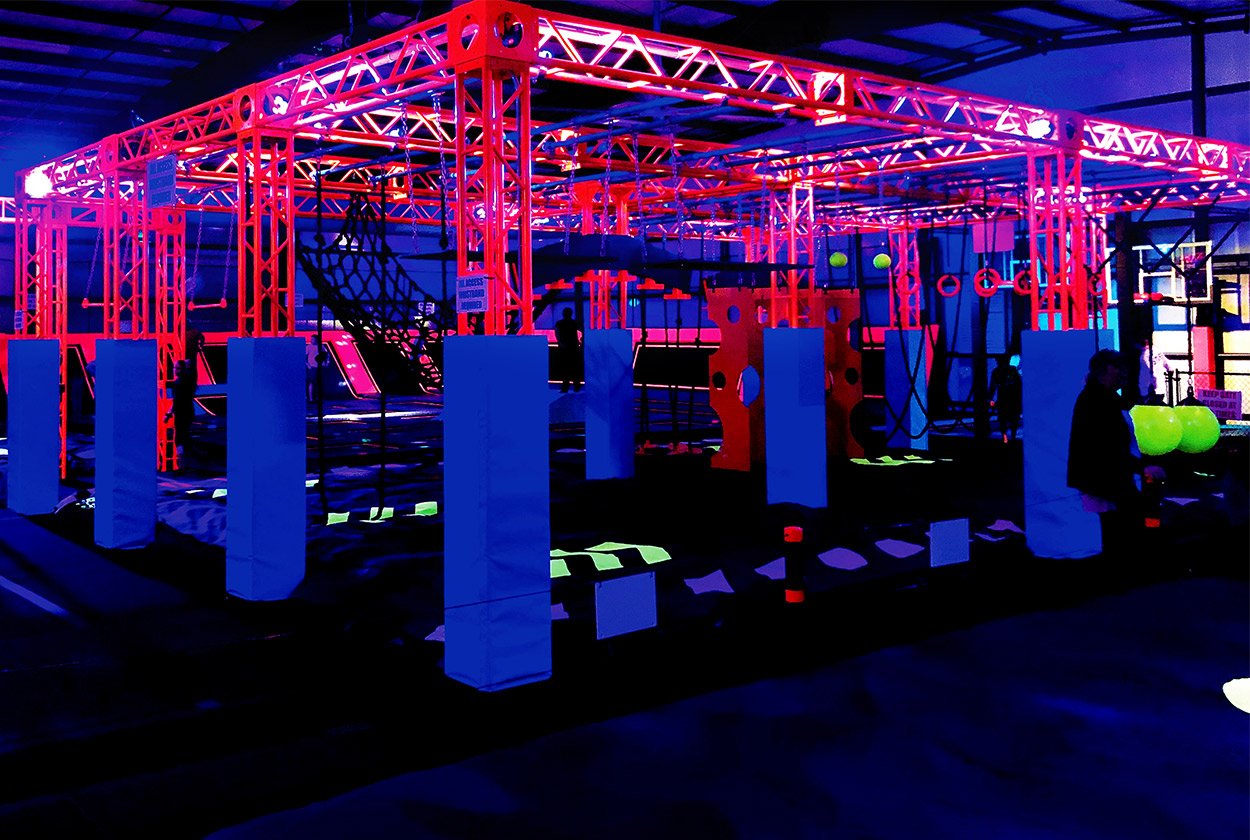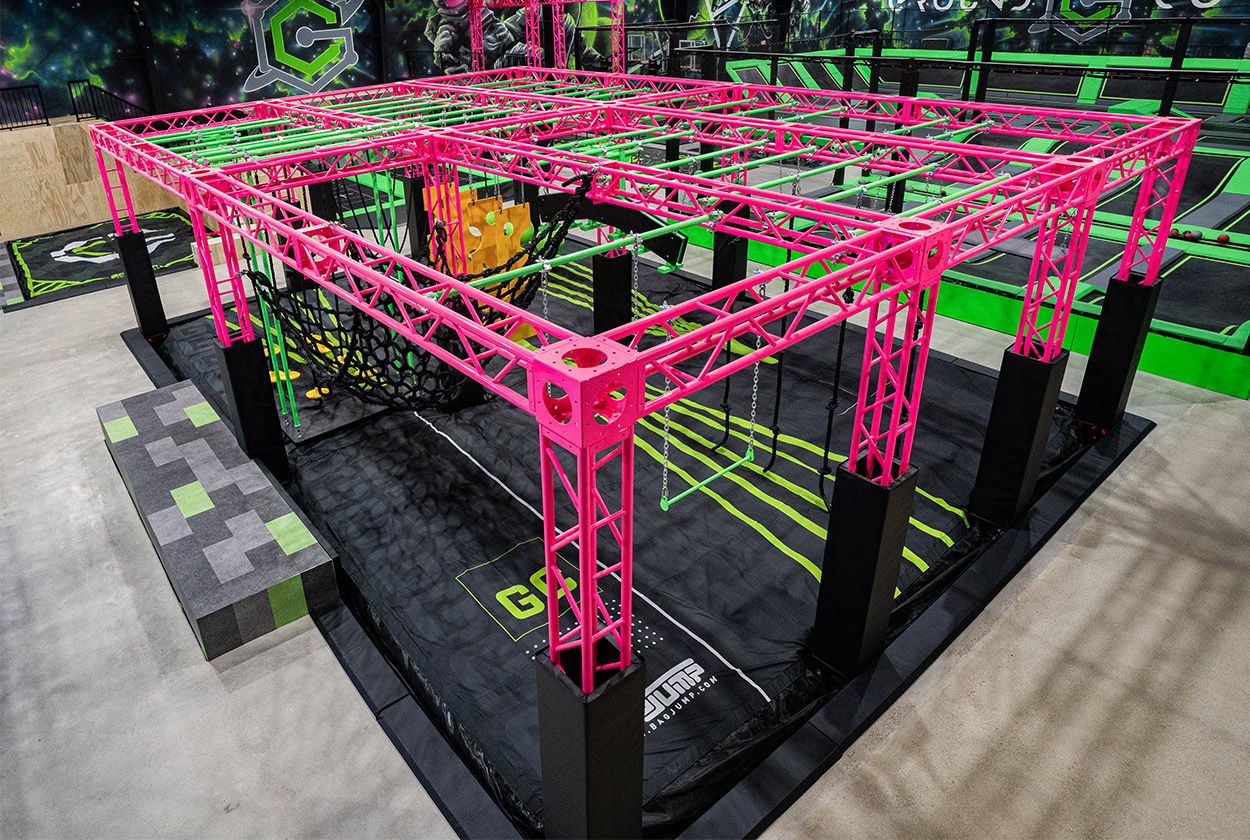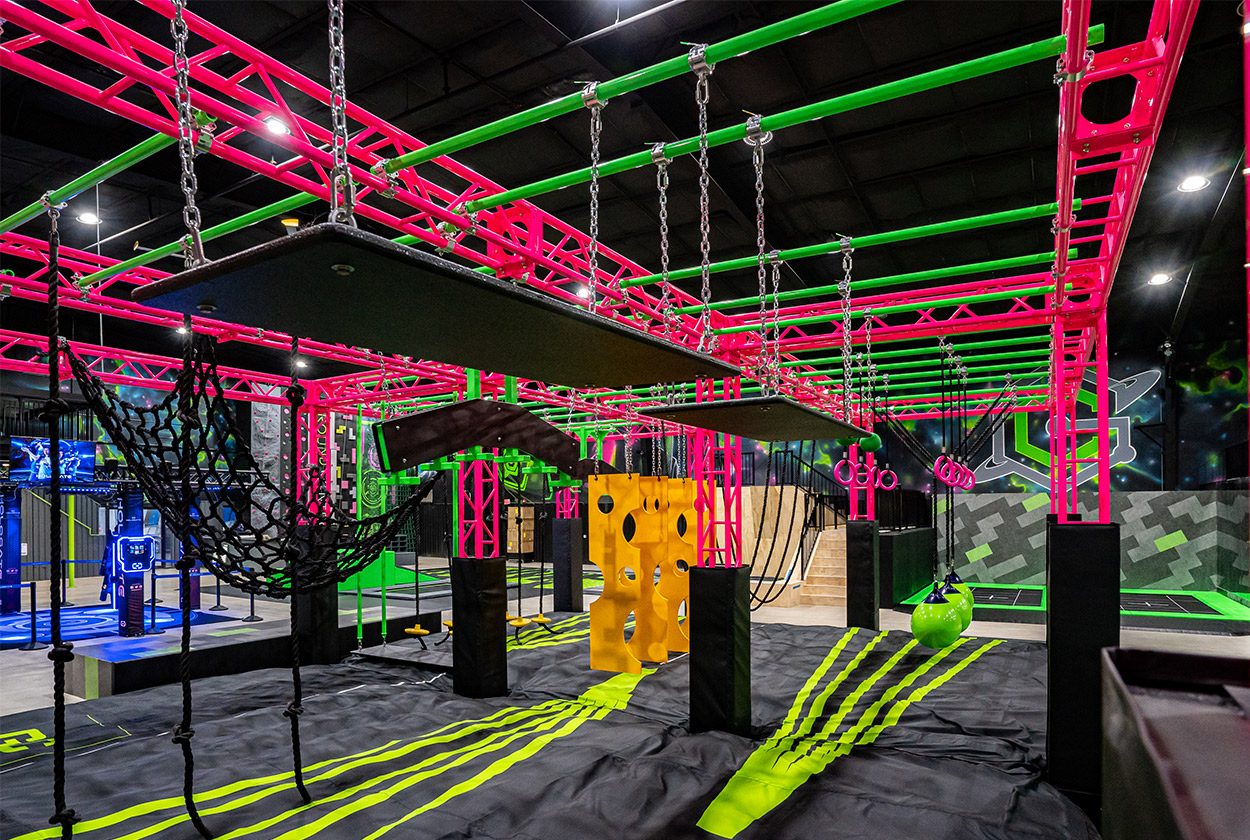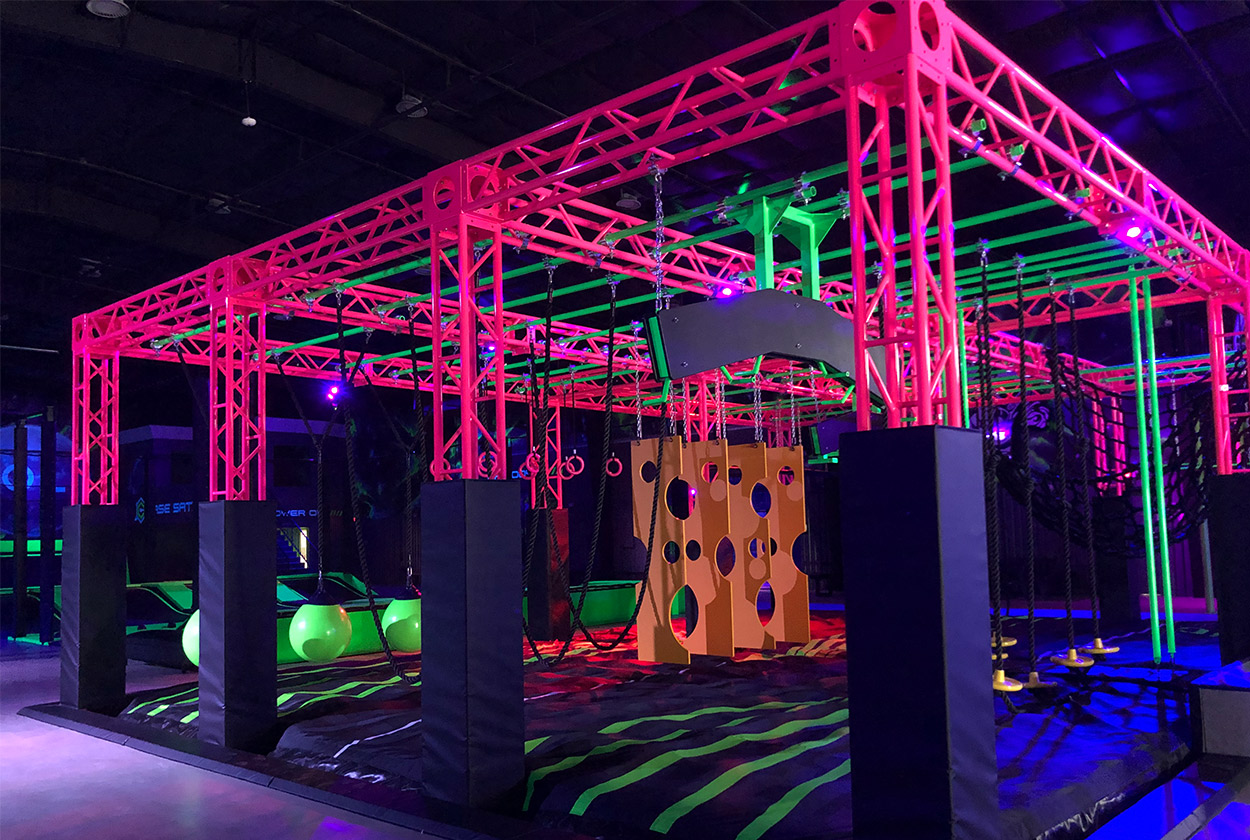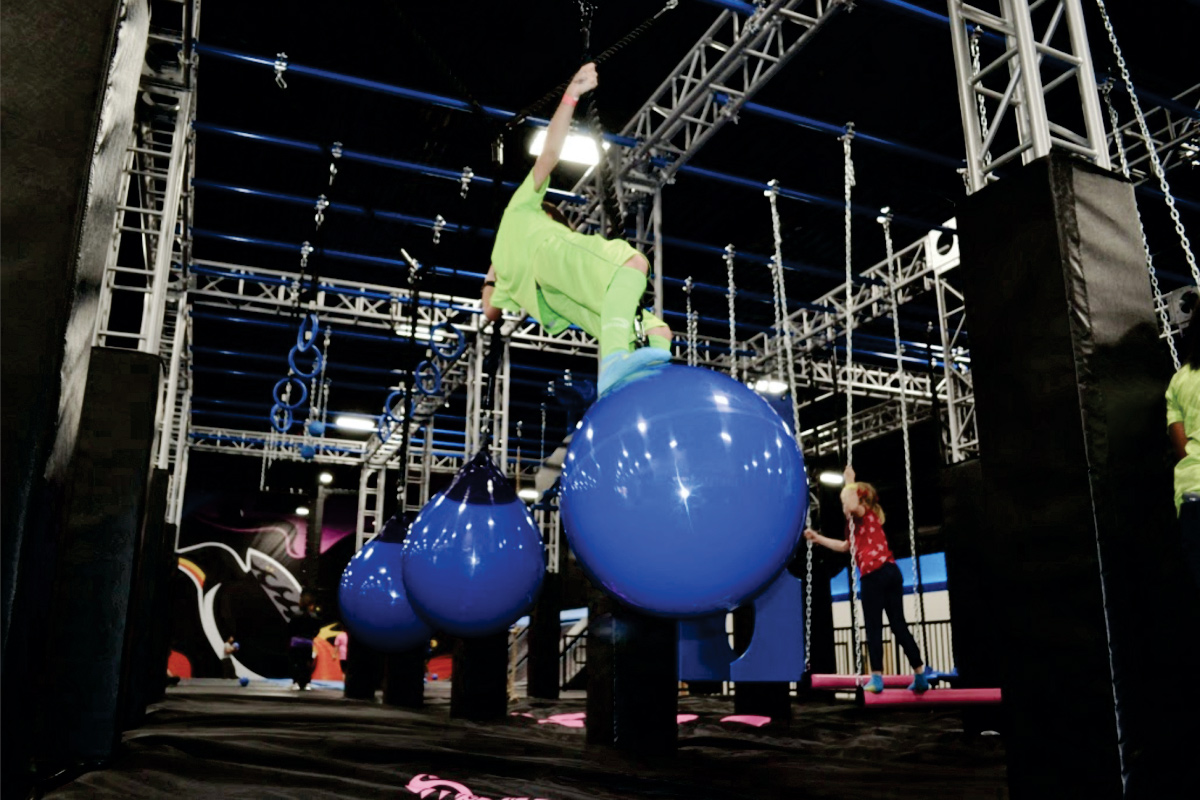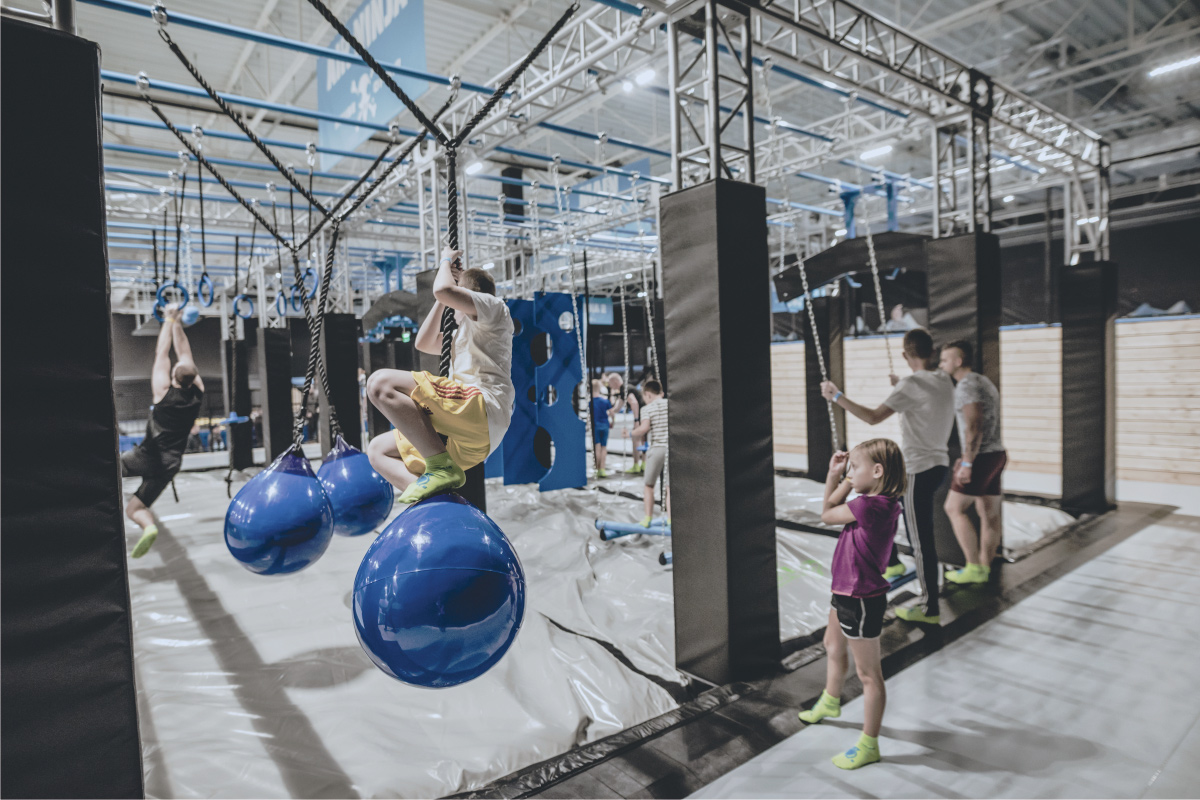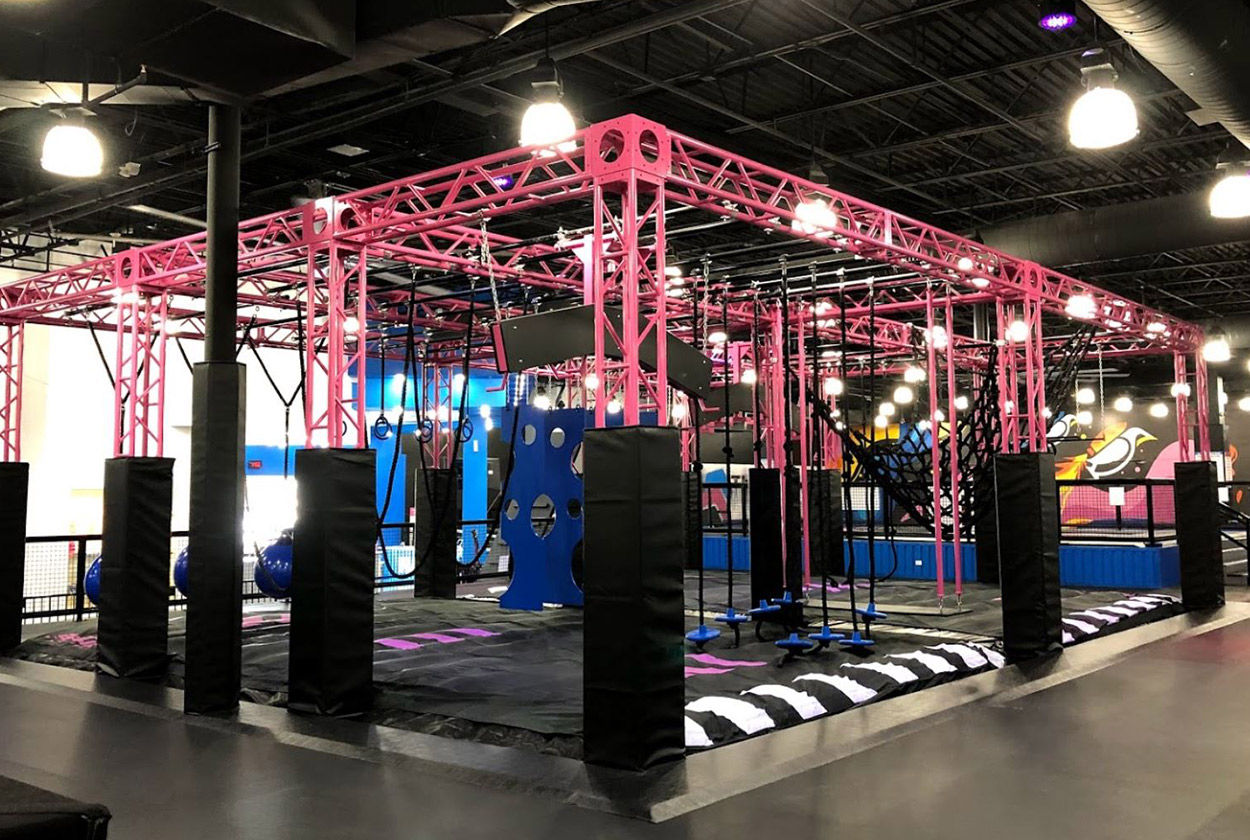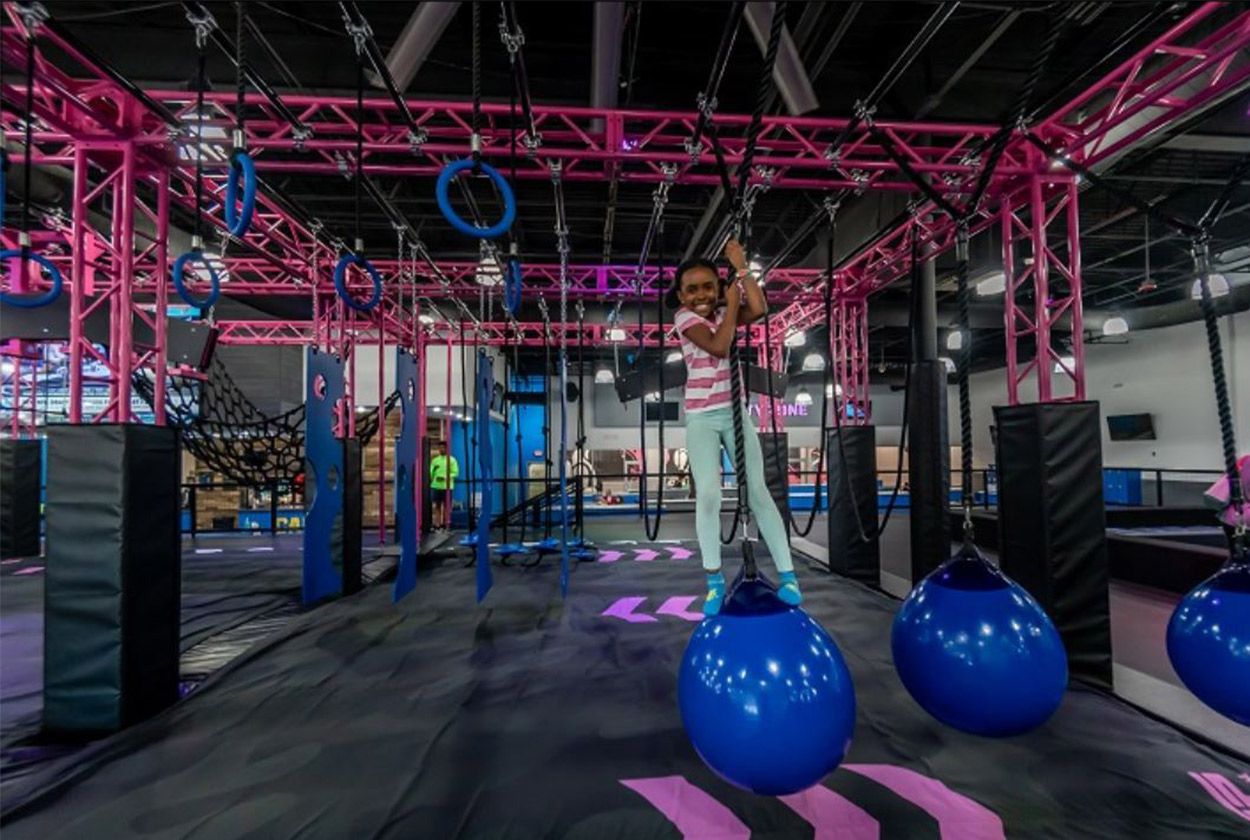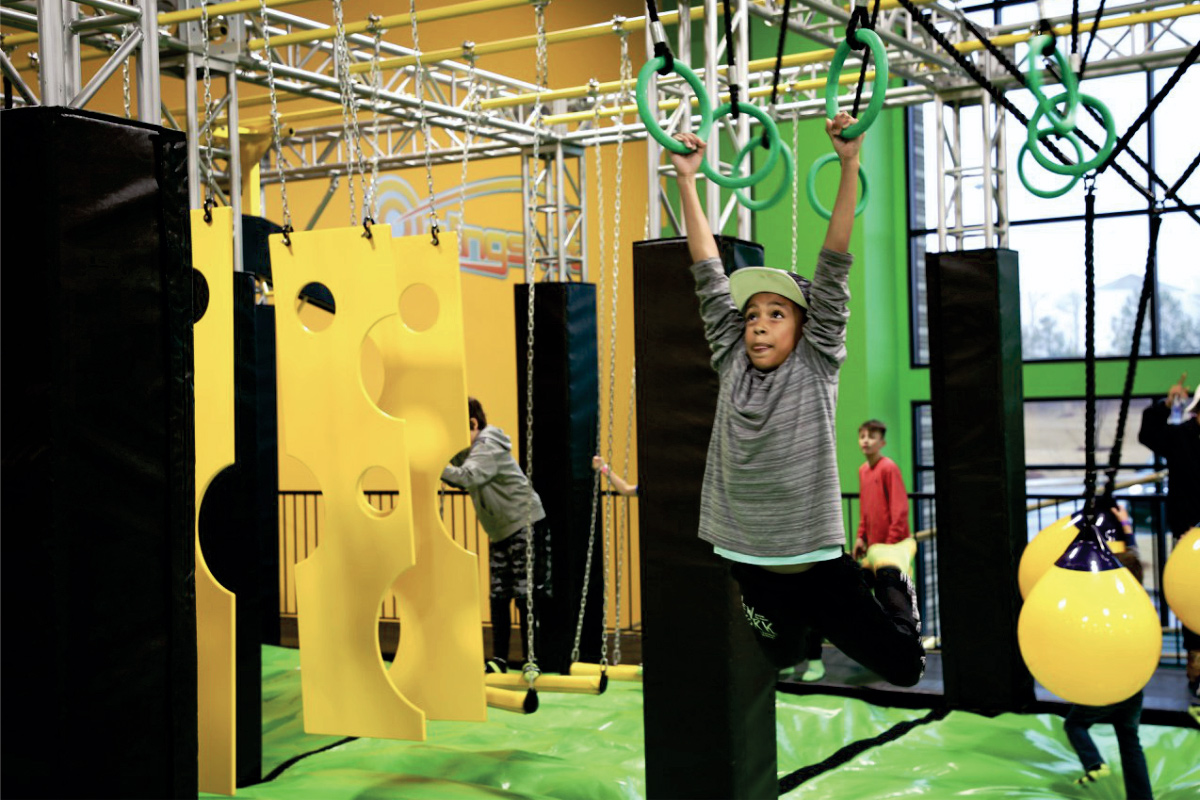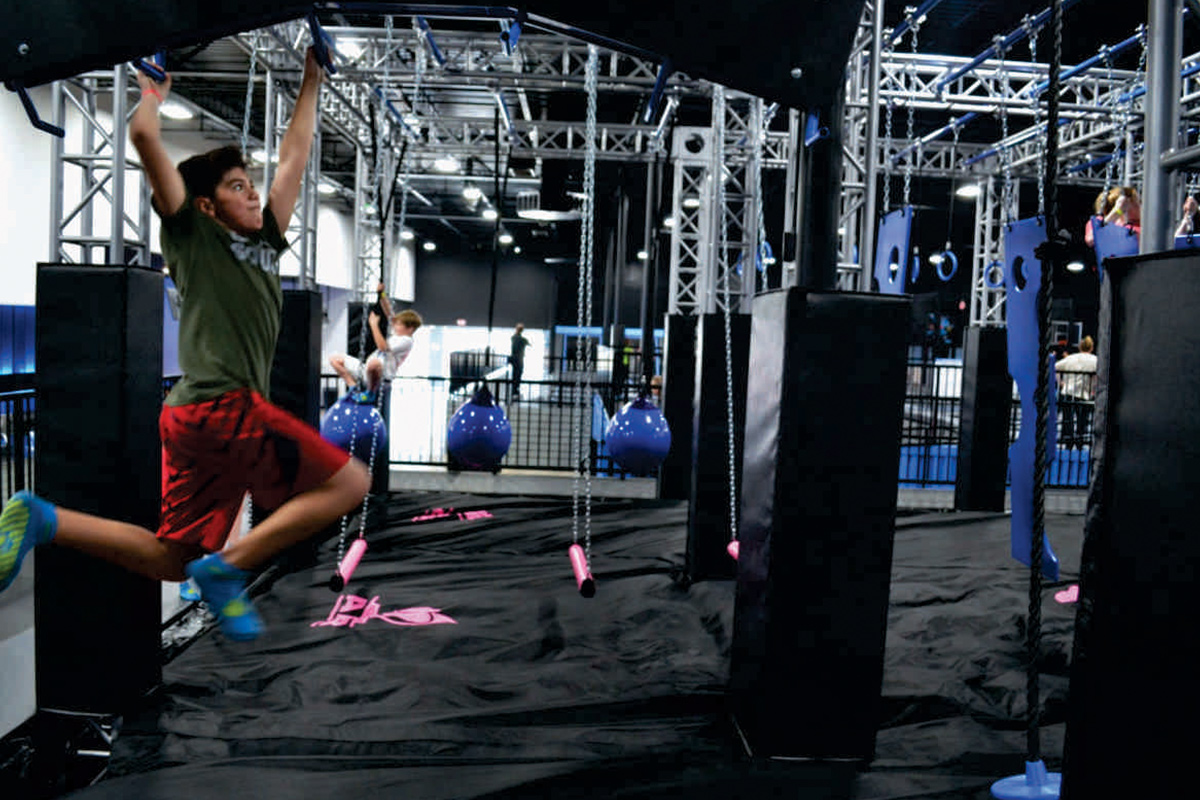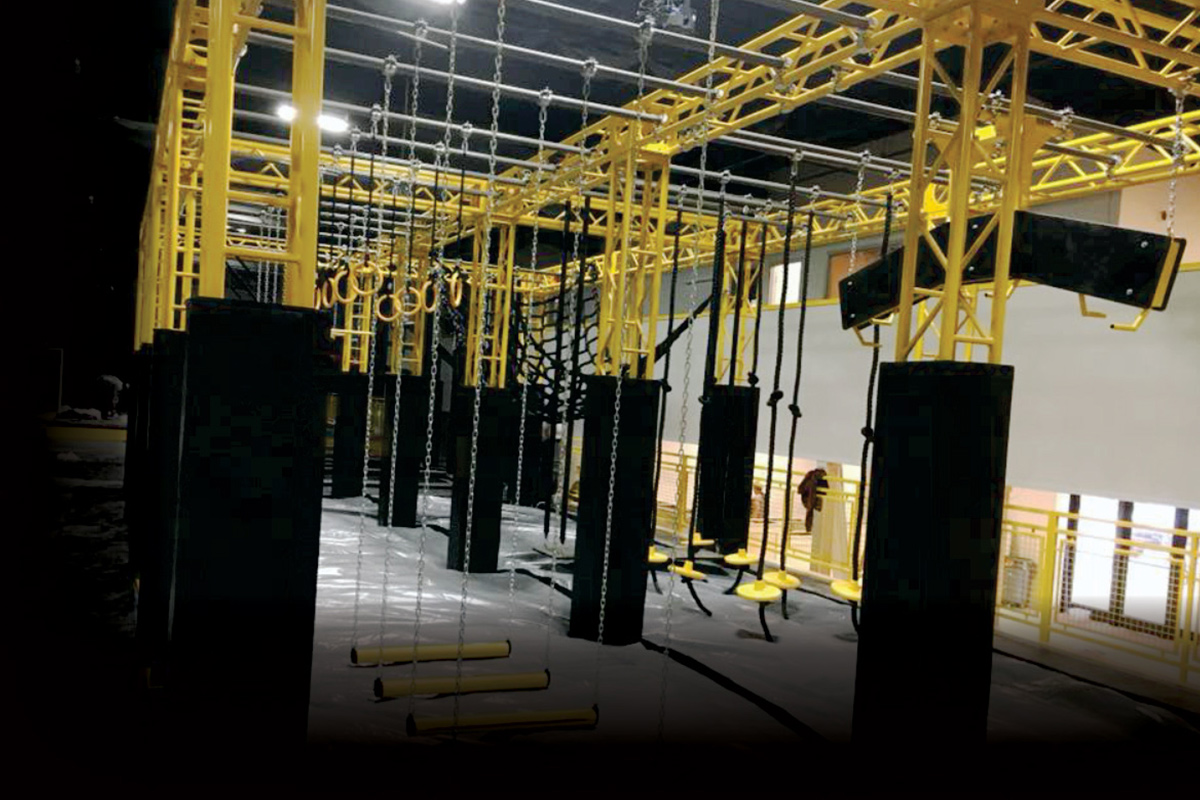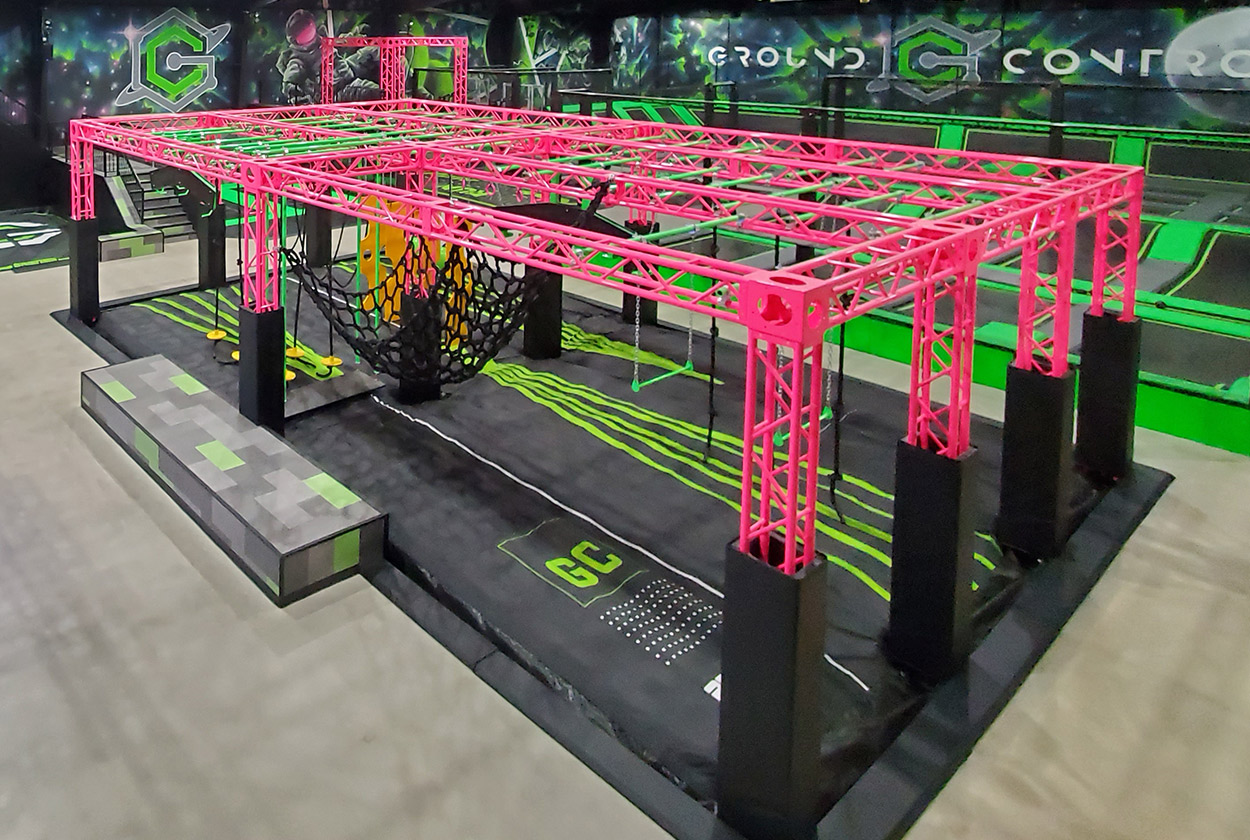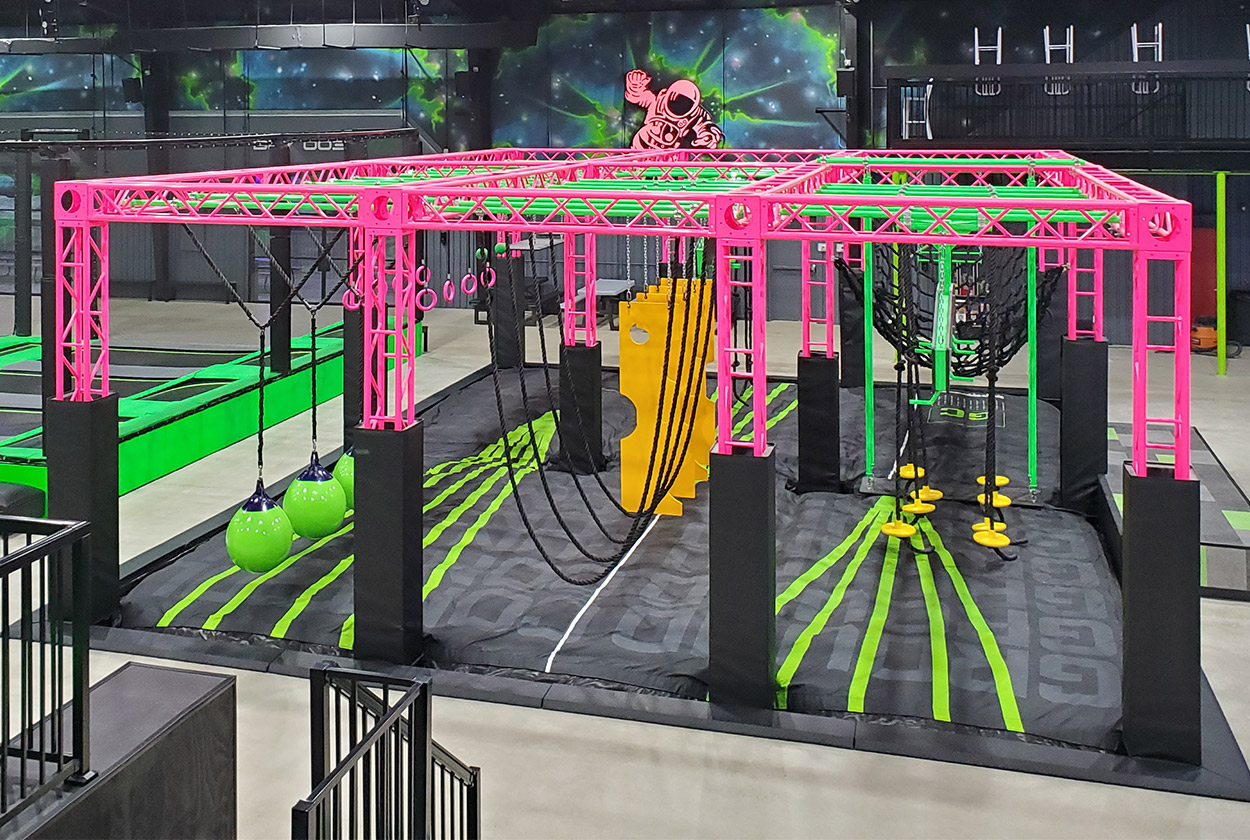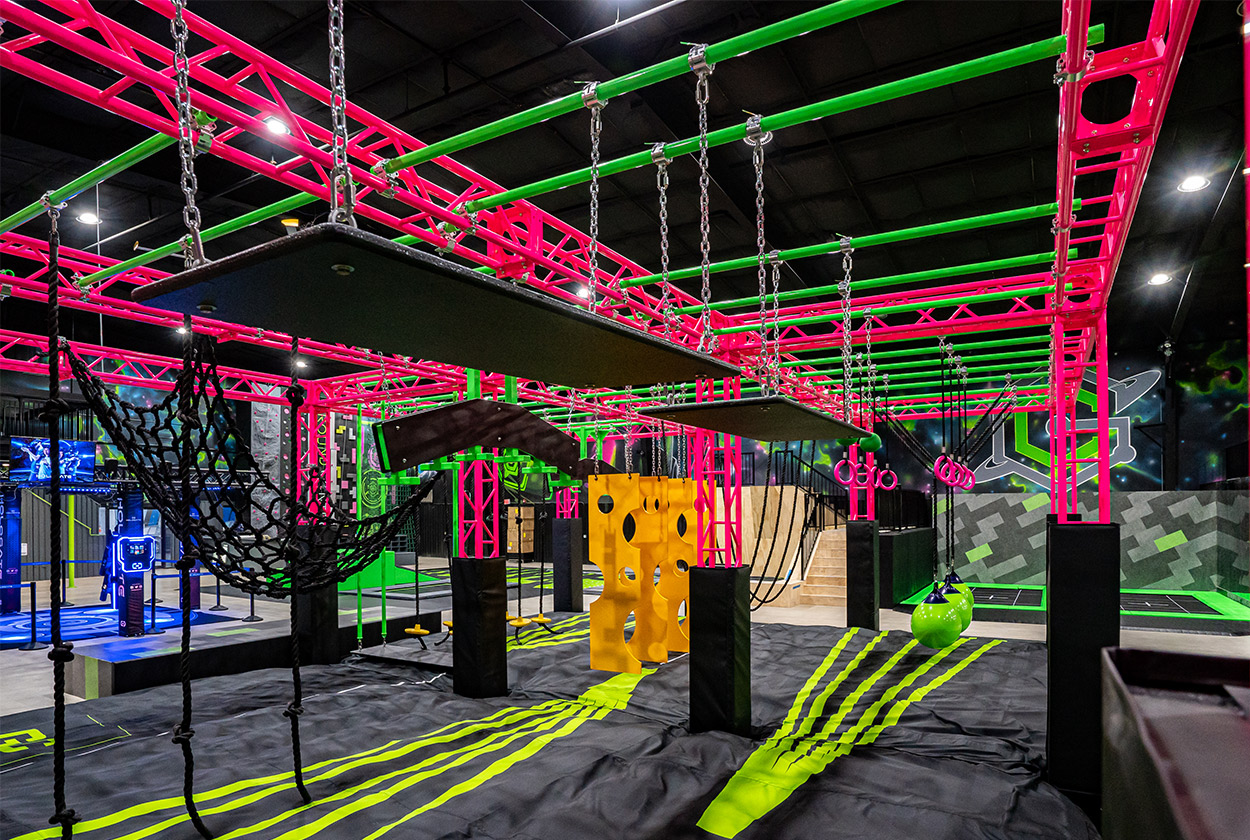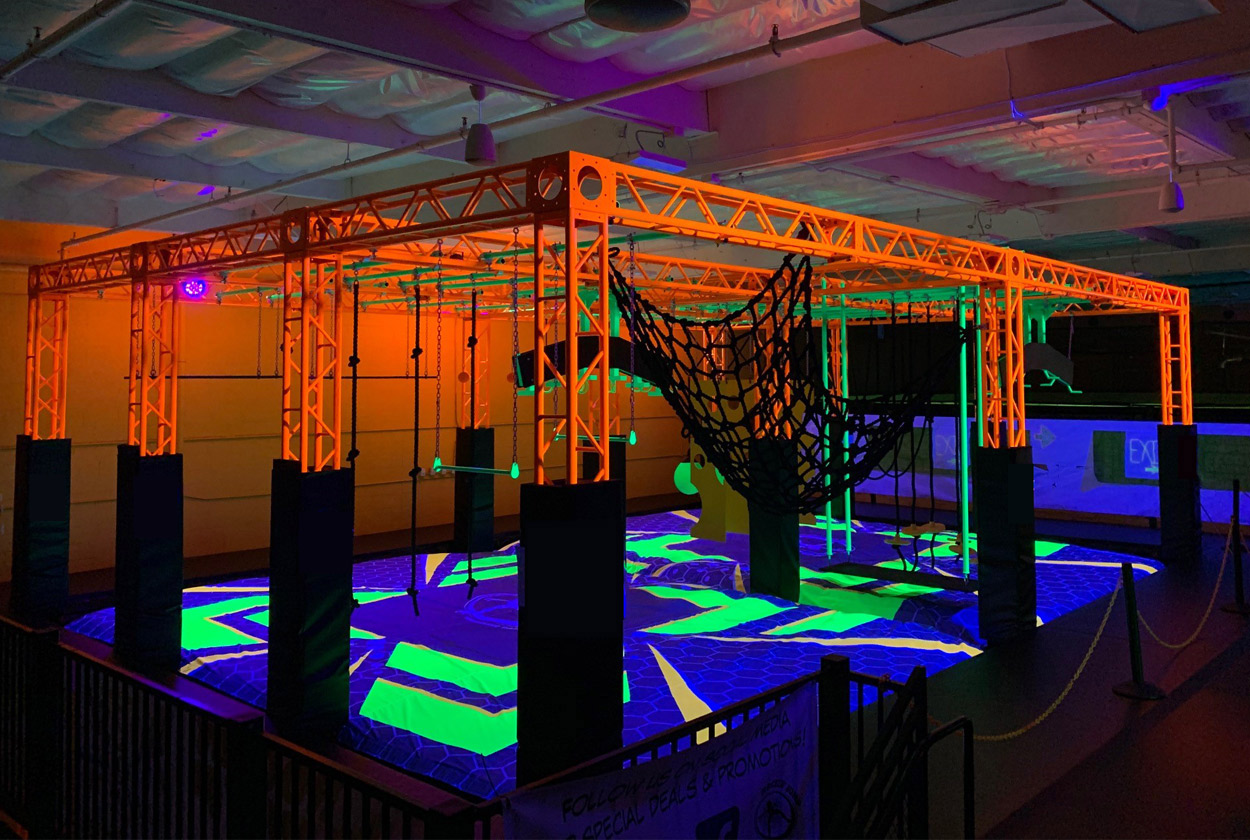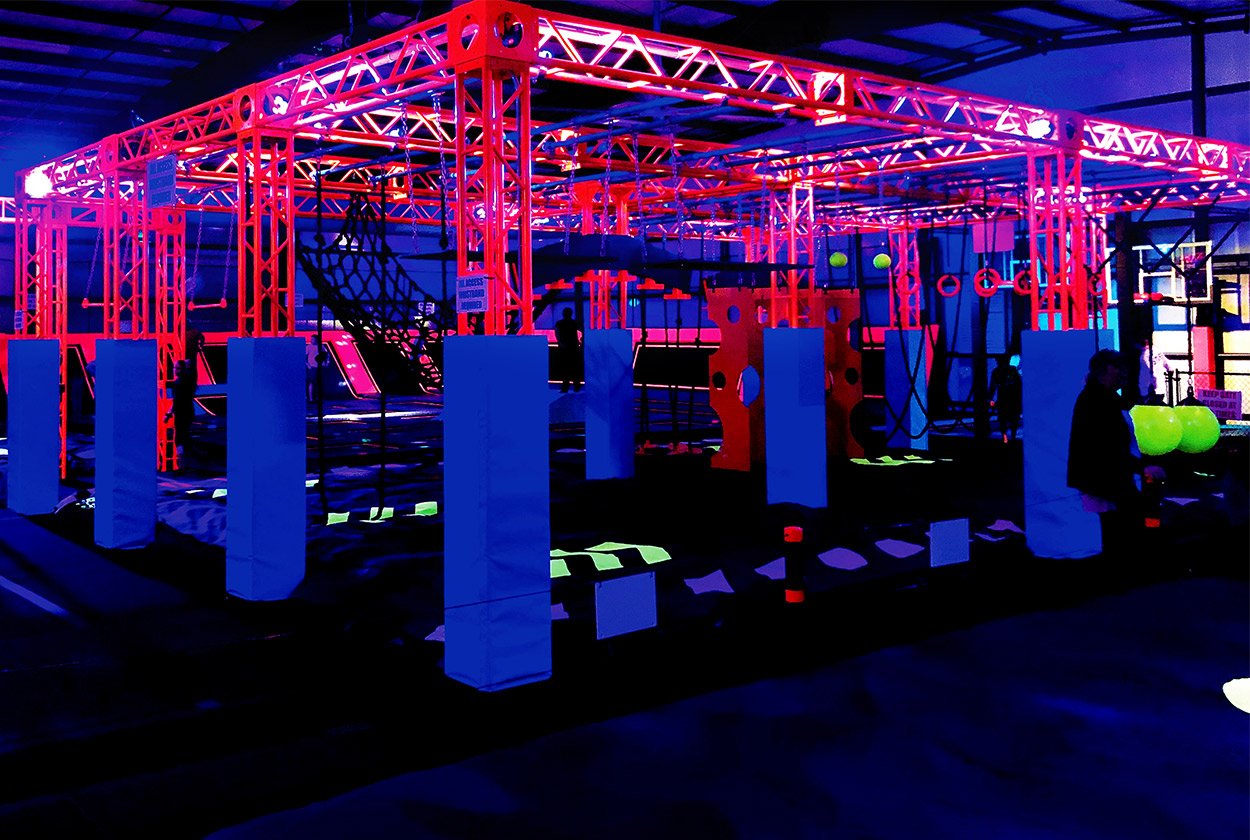 A Ninja Course that's just the right size for your younger guests. This attraction is designed to provide little ninjas an obstacle course that is perfect for their size and experience level. The Kid's Ninja Course features elements tailored for beginners and a shorter height that's ideal for kids. Premium grade foam landing pads or an Airbag provides participants with a soft land-in area. The Kid's Ninja Course also features column pads protect them from the steel truss. Customize your Kid's Ninja Course with vibrant powder coatings that catch the eye of younger guests and entice them to create their very own adventure.